Students Trained & Placed
Kitchen Training Facility
International & National Internships only at 5-star Properties
One to One Corporate Mentorship
An Entrepreneurial Culture at the Campus
Dignified with Rankings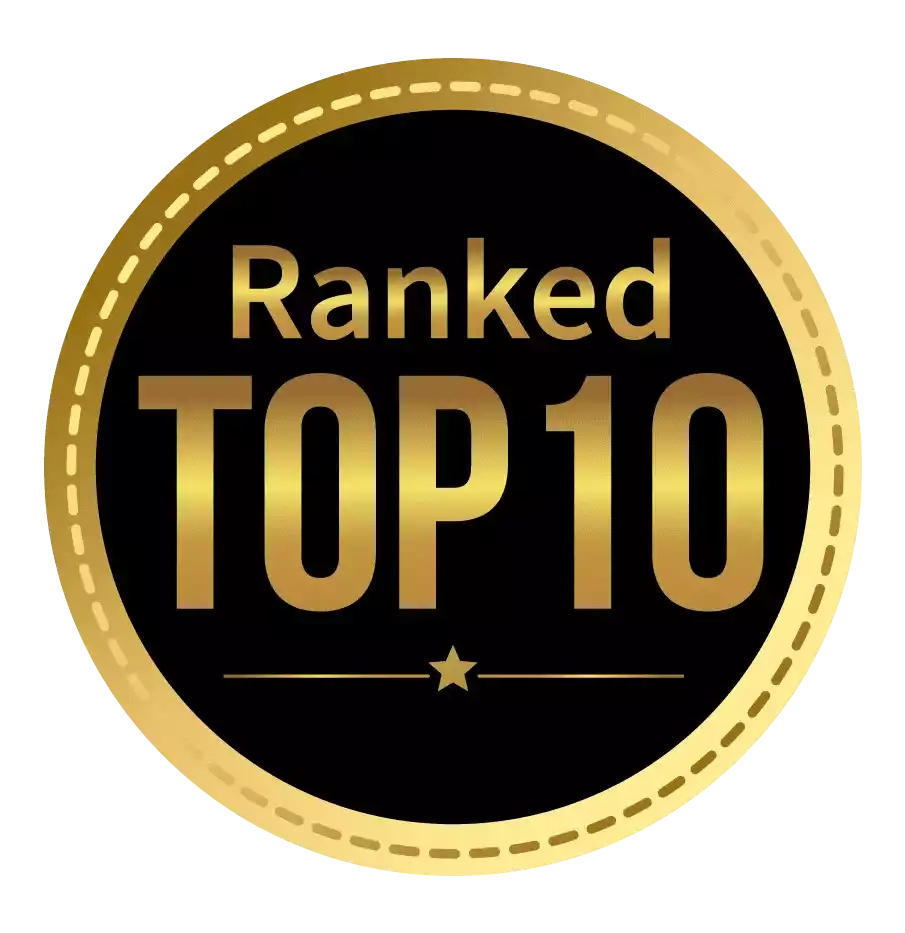 Amongst India's most promising Hotel Management Institute by Higher Education Review 2022
---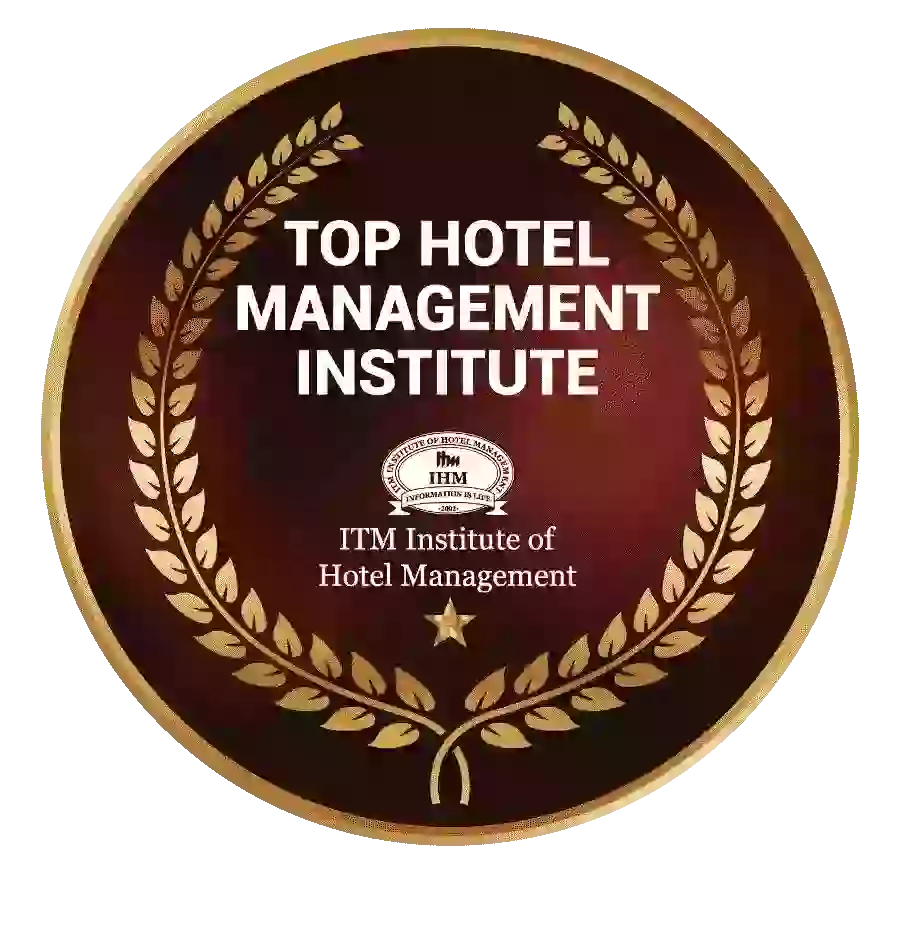 Ranked Top Hotel Management Institute awarded by Times Education Icon 2022
---
Quality Education, Outstanding Administration & Leading Infrastructure by Educational Excellence Awards & Conference 2021
---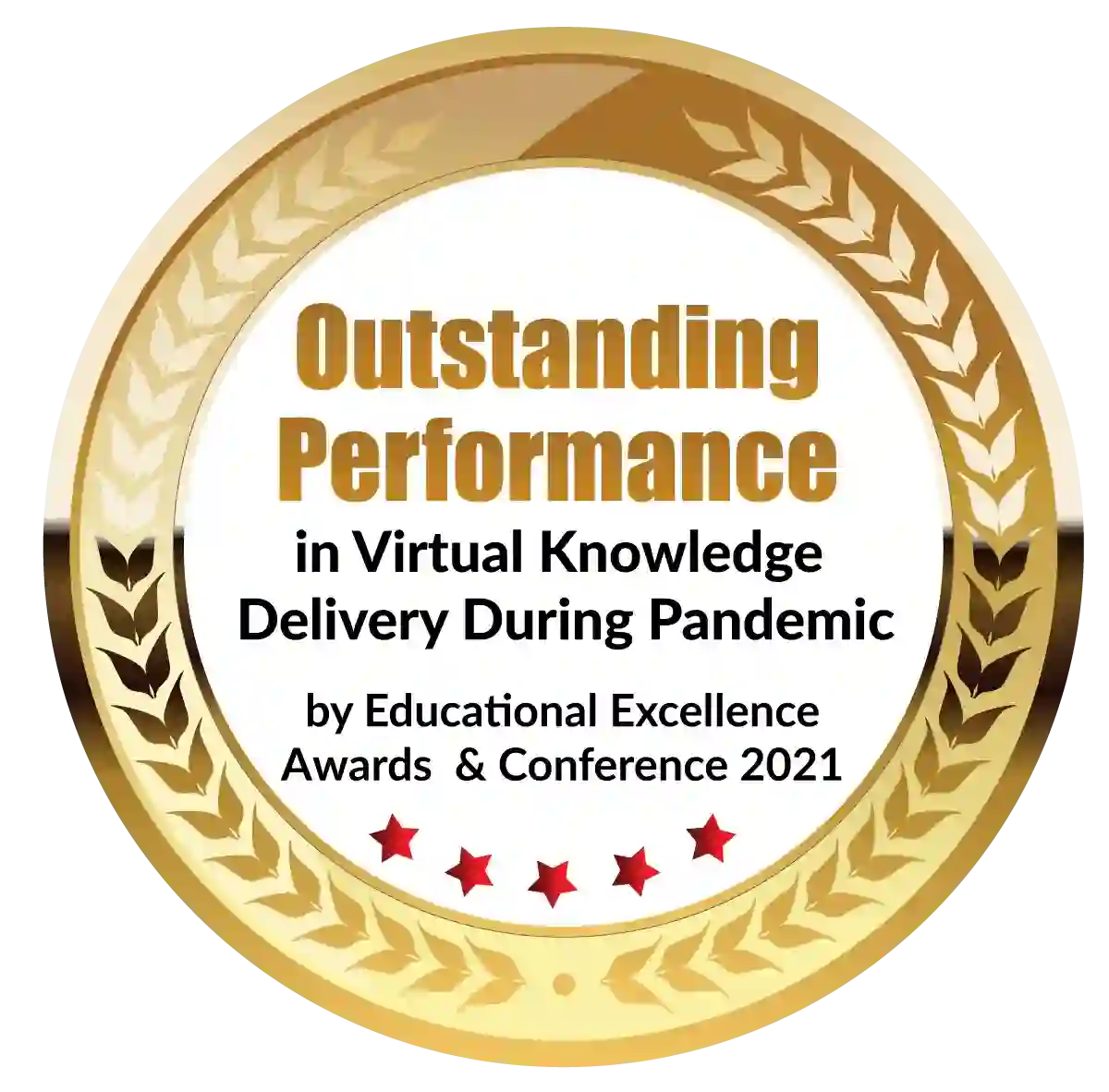 Outstanding Performance in Virtual Knowledge Delivery During Pandemic by Educational Excellence Awards & Conference 2021
Have you ever wondered where your bank's money goes when you deposit it? Or what happens to the money invested in stocks and shares? Who is in charge of the finances? All of these investments are distributed among businesses that are well-versed in how to best use them for the smooth operation of financial markets. These industries maintain a healthy debt-to-equity ratio. The critical criteria for a successful professional are expertise and skillsets in understanding the nature and growth of financial markets, as well as continual learning on current developments. Knowledge will elevate the professional's status and broaden the field of participation in numerous activities and operations. Let us explore MBA Financial Markets and other Finance courses, as well as employment options in this subject, through this blog.
What do financial markets entail?
Financial Markets are marketplaces where financial assets can be traded. The key operations in this industry include the buying and selling of assets such as Bonds, Currencies, Shares, Debentures, and Stocks. These markets are particularly important in the country's economy because they allocate limited resources and operate as a middleman between savers and investors by mobilising capital. It also provides a good venue for buyers and sellers to trade, with demand and supply forces determining asset prices. These marketplaces serve the following purposes:
Facilitate Funds Mobilisation
Aids in the determination of the security's price 
 provides liquidity to tradable assets
Helps the parties save time, money, and effort.
Types of Finance Courses 
Students can study several Undergraduate and Postgraduate finance courses at many educational institutes in India and overseas. A list of some of the courses available in this field is shown below:
Master of Finance Markets
BSc in Finance
MS in Finance and Investment
Diploma in Financial and Stock Market
Advanced Diploma in Financial and Stock Market
MSc in International Finance Markets
BSc in International Finance Markets
BSc in Mathematical Trading and Finance
Career Opportunities
Students can work in the private and public sectors after completing a degree program in Financial Markets or equivalent subjects. Public accounting firms, market research, budget planning, corporations, consultancies, and educational universities are some of the places where they can work. Job descriptions given to students vary depending on the organisation, but here are a few common ones:
Financial Controller: A management executive whose job is to supervise the creation of financial statements and ensure that the reports contain useful information. Business budgeting, accounts, audits, and payroll are some of the primary responsibilities of a Financial Controller in an organisation.
Treasurer: The Treasurer's job is to make sure that a company or organisation stays in good financial shape by preparing detailed financial statements and coordinating investment decisions.
Technical Analyst: A person whose duty is to analyse stock market swings and give clients information about important investments. The technical analyst's responsibilities include observing stock market patterns to estimate future performance and performing financial forecasting utilising statistical tools such as trading volume, trade rates, stock price, interest rates, and securities.
Equity Research: Equity Research specialists are responsible for producing analyses, recommendations, and reports on investment opportunities that may be of interest to investment banks, institutions, or their clients.
MBA in Financial Markets 
Financial markets are positioned to become the industry with the greatest potential for job creation. Financial markets' exponential growth has given rise to a variety of industries and professions that need a wide range of skill sets and knowledge. Experts feel that, after information technology, the financial industry will be the next big thing in terms of producing jobs and prospects for self-employment. To enter this arena with significant involvement and outcomes, it is necessary to achieve competency in several parts of the financial markets. In this case, an MBA in Financial Markets Practice could be extremely beneficial. MBA in Financial Markets Practice is a significant intervention that equips students and professionals with the knowledge and skills necessary to comprehend the complex nature of financial markets and the procedures that underpin operations.
Benefits, Career Opportunities, and Jobs for an MBA Financial Markets
Every country and institution is concerned about the current financial crisis. All businesses rely on a qualified finance analyst with a professional degree. As the breadth of an MBA in Finance expands, it becomes one of the most sought-after professional courses since it broadens one's knowledge of finance and business, enhancing employment opportunities in finance.
With the Indian government's focus on financial management for small and medium businesses, economic growth is projected, as are prospects for finance professionals in this field. The advent of fintech firms and advancements in the way financial services marketing is done with the ease and comfort of the client are evident growth potential in the field.
Career Advantages of an MBA in Financial Markets 
The aspirant learns knowledge and abilities in both finance and business, allowing them to advance their careers.
Investment strategies, insurance, and corporate hazards, as well as the local and worldwide economy, are all covered.
Financial, investing, and banking education is provided.
Aspirants in the two-year MBA in Financial Markets are taught crucial areas such as economics, leadership, strategy and marketing, and statistics.
Scope of MBA Financial Markets
Even in difficult circumstances, the value of an MBA in Financial Markets is evident, and it is likely to increase when the economy recovers. By instilling the required abilities in finance experts, such MBA courses ensure recovery. Participants in the financial system are critical and vital for this recovery, and they must possess the requisite abilities. Management accounting, financial management, financial markets, and services are the foundations for finance specialty in MBA from a business management perspective. The extent of creative accounting, commodities derivatives, modern portfolio and investment analysis, merger, acquisition, and corporate restructuring, as well as corporate governance as an inherent component of every corporate entity's existence, is now expanding.
Top Financial Markets MBA Job Opportunities
Investment Banking
Consulting
Merchant Banking
Risk Management
Private Banking
Asset Management
Project Finance
Private Equity/Venture Capital
MBA in Financial Markets Graduates Have New Job Opportunities
Finance is a multidisciplinary subject that is the lifeblood of every firm, whether small, medium, or large, and will continue to be the backbone of any commercial enterprise. True, employment that existed in the past will almost certainly not exist in the future. However, there is some good news: there are several new career prospects in this field, including:
Virtual capital
Risk analysis is part of financial analytics.
Analytics of client profitability or cash flow
Trading enterprises that combine expertise and technology Now the new normal is the rate of change, not the change itself, and because change is unavoidable, so are new opportunities. This transformation necessitates finance experts that are multi-disciplinary in their approach and imaginative in their thinking.
Recruiters for MBAs in Financial Markets
Goldman Sachs
Morgan Stanley
Boston Consulting Group
Bain & Company
JP Morgan Chase & Co
McKinsey & Co.
Barclays
KPMG
State Bank of India
HDFC
Yes Bank
WNS
Reliance
IndusInd Bank
Capital IQ
Top Job Profiles for MBA in Financial Markets Graduates
Financial Advisor
Financial Manager
Financial Analyst
Budget Analyst
Financial Services Sales Agent
Investment Bankers
Cash Managers
Manager Consultants
Chief Finance Officers
Corporate Controllers
Accounting Manager 
What are the different types of financial technology courses?
Finance technology courses are available to MBA Financial Markets students. Financial technology is a new field that tries to use technology to improve the financial business. It's an innovative concept that improves financial services by implementing technological solutions.
FinTech is a broad phrase that encompasses anything from digital double-entry accounting to digital money and online payments. The area has exploded in size since the digital revolution, and now includes both startups and established institutions.
Insurance, trading, finance, risk management, and banking services have all been automated with FinTech. Financial transactions have become easier because of electronic trading platforms, internet payment portals, and Robo advisers.
FinTech enables business owners, enterprises, and consumers to better manage their financial operations and processes by using smartphone-based computer software.
Fintech encompasses a variety of industries, including banking, education, fundraising, and investment management.
Who should take a finance technology course?
The course is recommended for students who are interested in finance and technology.
They must be original and imaginative to keep up with the fast-paced industry.
A fintech is a great option for people who are up for a challenge and want to make a difference in their company.
This degree is best pursued by those who have some background in maths and computer science.
For those interested in pursuing a FinTech degree, coding and programming skills are also required.
In India, the financial sector is a new-generation growing industry. The banking, insurance, and securities industries are all expanding rapidly and in a variety of ways. Various market categories are witnessing exponential expansion as a result of innovations in product design and distribution, expanding client and investor needs, competition and liberalisation, and operational transparency, adding to the pace and vibrancy of the Indian economy. These changes present significant chances for professional advancement.
Dignified with Rankings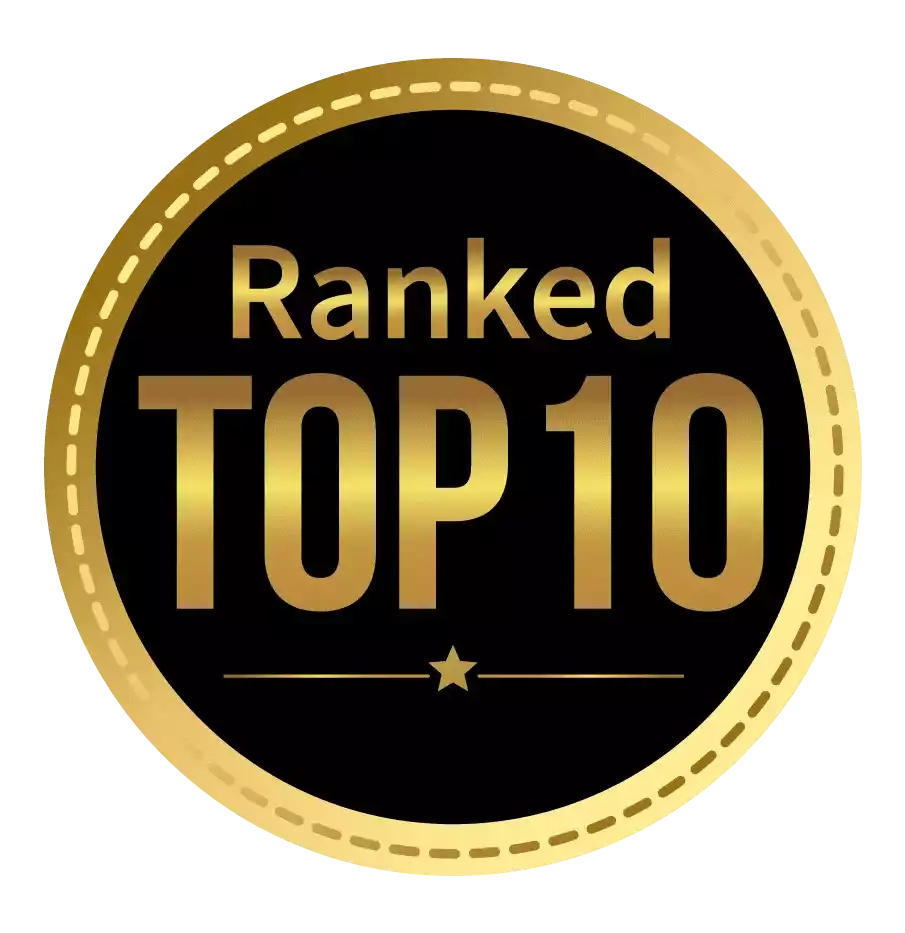 Amongst India's most promising Hotel Management Institute by Higher Education Review 2021
---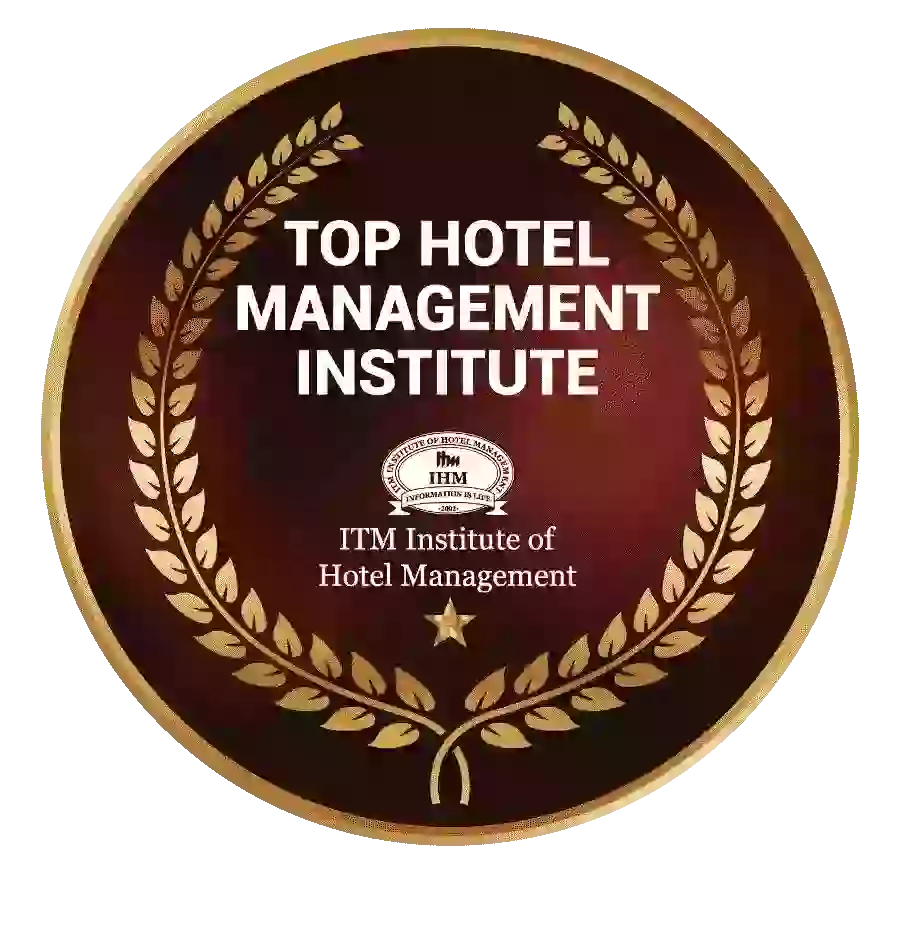 Ranked Top Hotel Management Institute awarded by Times Education Icon 2022
---
Quality Education, Outstanding Administration & Leading Infrastructure by Educational Excellence Awards & Conference 2021
---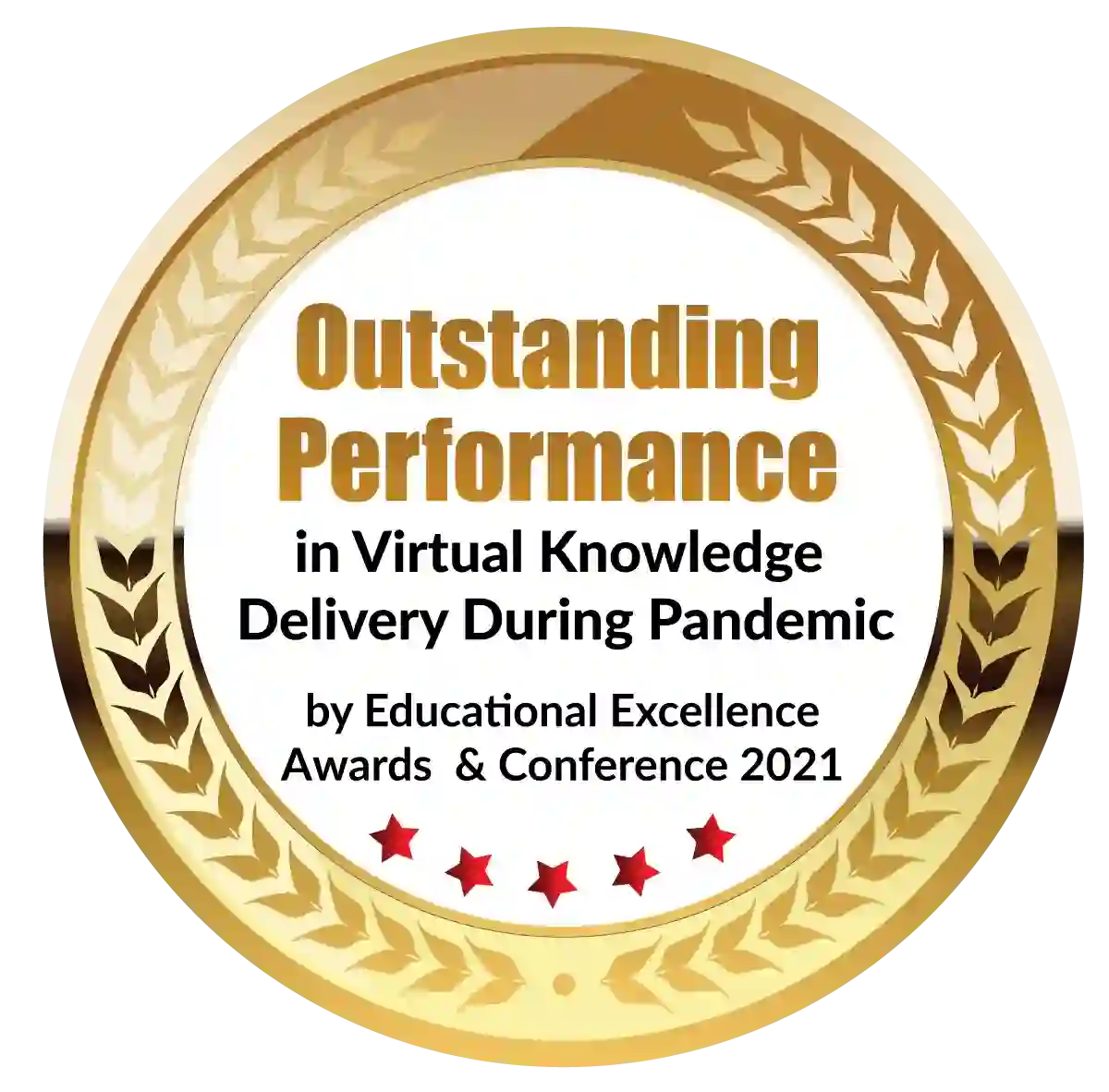 Outstanding Performance in Virtual Knowledge Delivery During Pandemic by Educational Excellence Awards & Conference 2021