Students Trained & Placed
Kitchen Training Facility
International & National Internships only at 5-star Properties
One to One Corporate Mentorship
An Entrepreneurial Culture at the Campus
Dignified with Rankings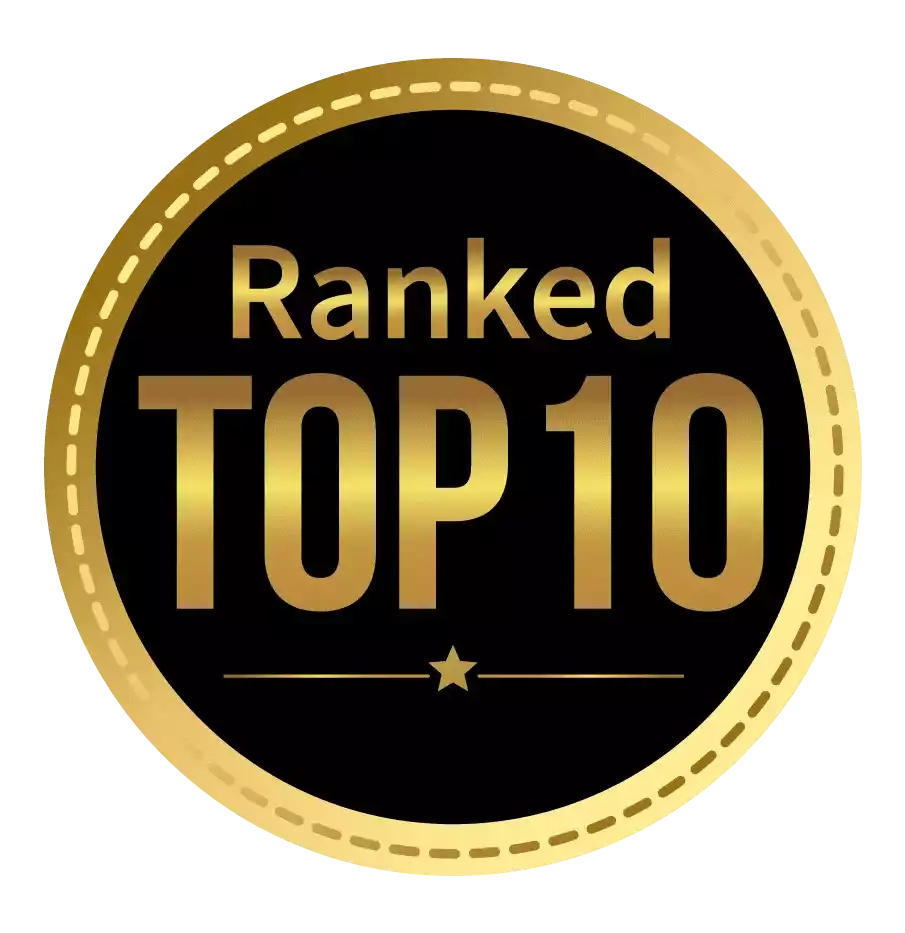 Amongst India's most promising Hotel Management Institute by Higher Education Review 2022
---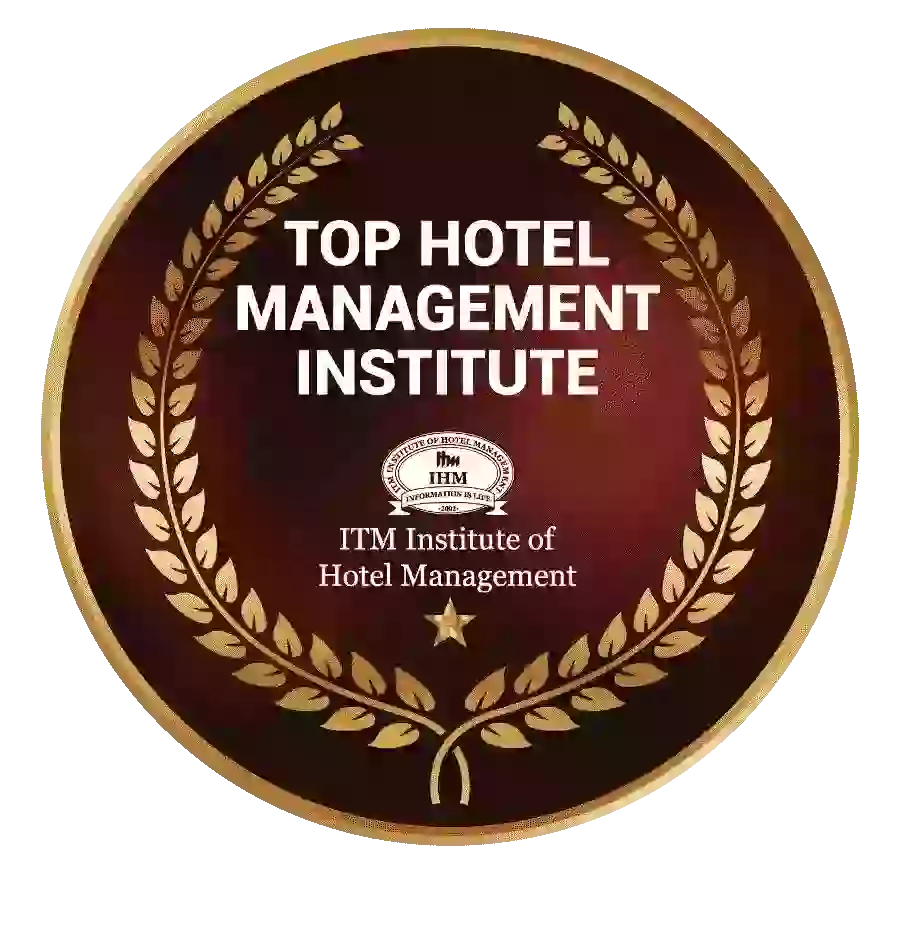 Ranked Top Hotel Management Institute awarded by Times Education Icon 2022
---
Quality Education, Outstanding Administration & Leading Infrastructure by Educational Excellence Awards & Conference 2021
---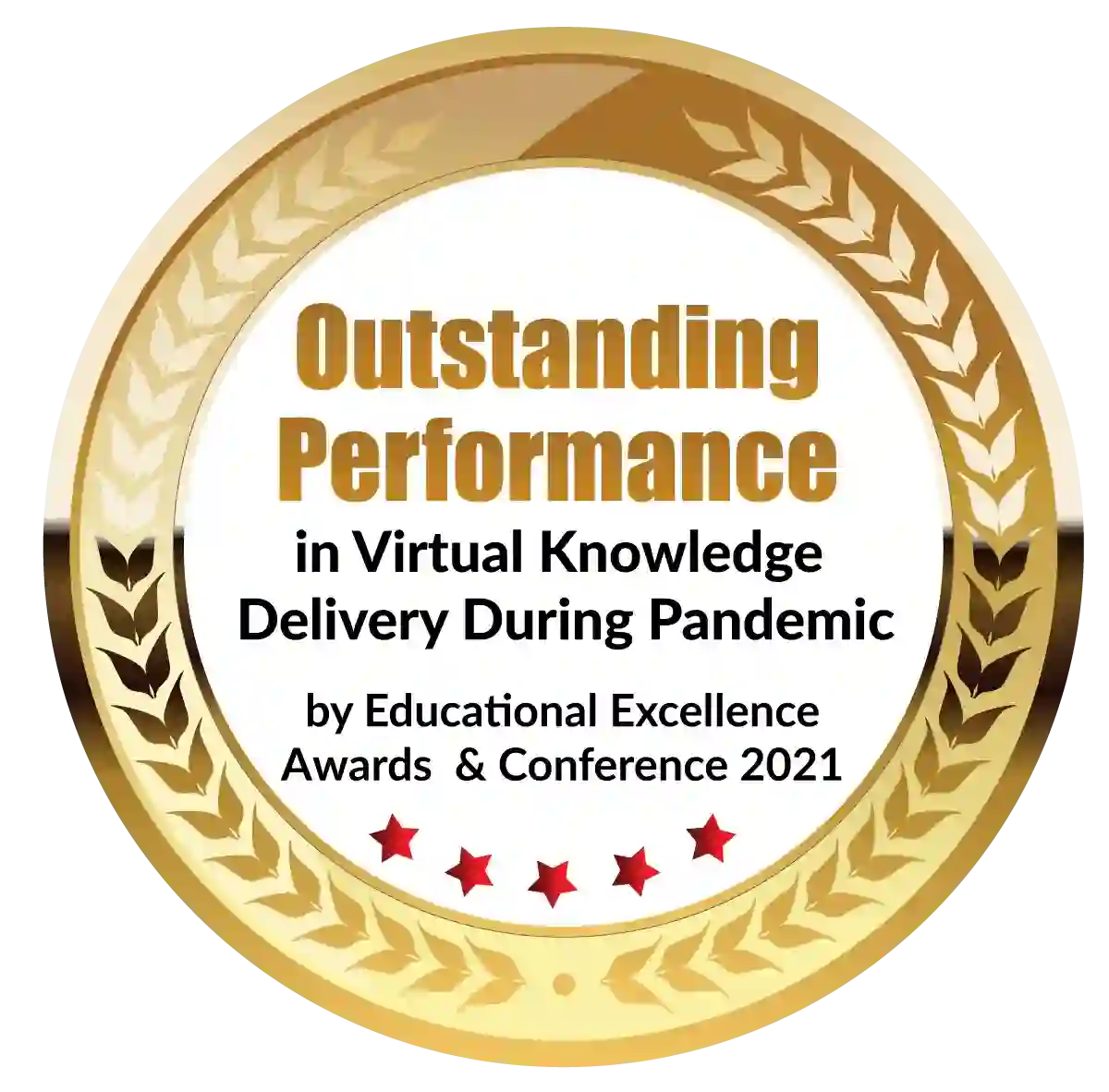 Outstanding Performance in Virtual Knowledge Delivery During Pandemic by Educational Excellence Awards & Conference 2021
Mumbai is an excellent place to pursue an MBA or PGDM degree, and not just because of its prestigious universities. Mumbai is full of life-changing adventures. Everything is so beautiful and gratifying, from the nightlife to the food to the dress to the scenery. These top colleges will help you build a solid résumé. Your professional profile improves and gives you confidence. Don't lose out on the opportunity to study at one of Mumbai's premier colleges. Your professional profile improves and gives you confidence. Don't lose out on the opportunity to study at one of Mumbai's premier colleges. If you're considering pursuing a management job in India through a PGDM program, you may be confused about the various options and where to complete your study. Here you will learn about the PGDM course and the advantages of taking it from the best PGDM colleges in Mumbai.
PGDM Information
Post Graduate Diploma in Management (PGDM) is a job-oriented program that allows you to concentrate on your field of interest. Basic criteria for these types of courses can be found in this article. Mumbai is a very huge city, and the chances of success there are also extremely high; all you have to do is consider your capabilities.
PG PROGRAMS are offered in many parts of the country, but most people prefer to study in the city where they reside. When it comes to PG courses, the first name that comes to mind is the PGDM courses in Mumbai offered by the Best PGDM Colleges in Mumbai. There is a growing demand for management graduates with a business background and strong people management skills. Management students at leading business institutions are equipped with the necessary information and skills to manage themselves before they manage others. Although not all successful business people have a management degree, such as a PGDM, having a management degree gives you an advantage in moving forward in your profession.
How crucial is it to choose a reputable B-school for PGDM?
Pursuing a PGDM at a reputable B-school provides a comprehensive understanding of management concepts and business processes across a wide range of industries. The essential nature of a management journey is to encounter business issues, and the best PGDM colleges in Mumbai train students to handle these obstacles, allowing them to make successful judgments.
Recruiters are always on the lookout for applicants that have demonstrated great leadership and management abilities. They also hunt for management graduates from major B-schools, since they know these individuals model themselves effectively. You will learn how to connect with people, how a company organization operates, the obstacles that come with it, and the finest business practices that a manager should follow if you choose the correct institute. The greatest B-schools ensure that their students receive sufficient mentoring by teaching them the intricacies of management. Check out the website of the institute you're thinking about to see what specialties are available and how they prepare students for global business difficulties.
Students who earn a PGDM degree focus on a variety of topics, including management ideas, marketing management, human resources, organizational behavior, and more. This also aids students in obtaining jobs in many fields of interest.
Various PGDM Programs
Mumbai's PGDM courses provide a variety of postgraduate programs. Some examples are as follows:
Human Resource Management PGDM
PGDM in HRM is a two-year master's degree program for students who desire to advance their careers in Human Resource Management. It just requires talent and interest because only these two factors can determine whether or not a person is likely to find decent work possibilities after completing this course.
Banking and Finance Management PGDM
PGDM in Banking and Finance Management (PGDM – BIF) is a postgraduate diploma in banking and finance management. Banking, insurance, and finance have become indispensable in today's environment. Every human being, big or tiny, aspires to work in these fields because they believe they are the safest.
Information Technology PGDM
The PGDM in IT is a two-year diploma program that provides candidates with comprehensive knowledge of the IT industry. This course aids in the understanding of numerous technological truths.
Sales and Marketing PGDM
The PGDM in SM is a two-year full-time PG diploma program that prepares applicants to understand sales and marketing difficulties.
Digital Marketing PGDM
Today's era is becoming increasingly addicted to digitalization, and as a result, only humans desire to engage in internet marketing. PGDM in DM is a one-year PG program designed to introduce candidates to the digital world and to make them aware of a variety of issues during their studies.
The Main Benefits of  Taking a PGDM In Mumbai
In India, the management business is rapidly expanding. Top-notch education is essential for the training and skillset required to enter the management sector's top brands. Before you enroll in a PGDM program in Mumbai or elsewhere in India, consider the following three essential advantages.
Option for an Entry-Level Job
Unlike many other industries, where your previous experiences are maintained on file. Choosing a management job in India would provide you with a wide choice of career prospects right after graduation, as long as you receive suitable training. This is important since, in the top-level management sector, a strong work ethic, outstanding service, and a wonderful personality are sometimes valued more than expertise. Similar chances are available at UKS through our campus placement partners, who include some of India's and the world's most prestigious companies.
Advancement in your career
In terms of gross domestic product, industries are growing every year. This is a reasonable representation of the manpower required to meet the industry's ever-increasing demands. A well-chosen managerial career can open doors to a plethora of opportunities.
Travel and management opportunities
Perhaps we are combining two things, however, the beauty of this sector is the ability to travel and manage people or projects with a good PGDM. There are career opportunities available across India, whether you work in huge enterprises or start-ups. This could be influenced by the courses you've taken, your emphasis or expertise, and the training you've gotten.
An Overview of PGDM Colleges in Mumbai
Mumbai has some of the best colleges in the world. It's not just a degree; it's a way of life full of possibilities. PGDM Colleges in Mumbai provide a full-time two-year program that is certified by the AICTE and consists of six trimesters that have been approved by the AICTE, Ministry of HRD, Government of India. The PGDM curriculum at PGDM Colleges in Mumbai lays the groundwork for conceptual and analytical reasoning, as well as provides students with an understanding of the corporate environment's dynamics.
The program at PGDM Colleges in Mumbai is rigorous, modern, and suited for today's students. Emerging difficulties in business and management have largely evolved as a result of industry demands. The business world is always looking for managers with cross-functional expertise. As a result, the Industry-mapped curriculum is dynamic in character, as it is reviewed by industry experts on a regular basis. Leading academics contribute to a solid analytical framework that fosters idea exchange through real-time applications. Some of these prestigious colleges guarantee 100% placement. Internships and seasonal work are also available (like an autumn job). 
The interactive teaching sessions in PGDM Colleges in Mumbai have been carefully designed to convey all of the important managerial abilities, which will enable students to assume leadership responsibilities after graduation. As part of the normal course at the Institute, there is a considerable emphasis on project work.
After a two-year trip in which the student is exposed to a variety of different teaching approaches, such as Colleges Mumbai, Maharashtra, the journey of a student from an aspiring Manager to an actual one is completed.
lectures
studies of cases
Roleplays
Individual and group projects/assignments
quizzes
presentations and lectures
The learner gets transformed into a full-fledged management expert as a result of this combination. In addition, multilevel corporate contact, management films, and educational industrial tours are all part of the pedagogy in Mumbai Maharashtra colleges.
Exams for Admission to the Best PGDM Colleges in Mumbai
ATMA stands for Aims Test for Management Admission.
CAT stands for Common Admission Test.
MAT stands for Management Aptitude Test.
Common Admissions Test for Management
Pursuing PGDM from Colleges in Mumbai alone is not the key to success; rather, choosing the right specializations of PGDM electives in PGDM Colleges in  Mumbai, Maharashtra based on your area of interest, understanding, and application to the job is the key to success, as PGDM is not just about getting a job; it is also about creating jobs. Mumbai PGDM Colleges Specializations chosen by students in their second year is designed to provide greater insight and knowledge of the primary areas of competence chosen by the student.
Dignified with Rankings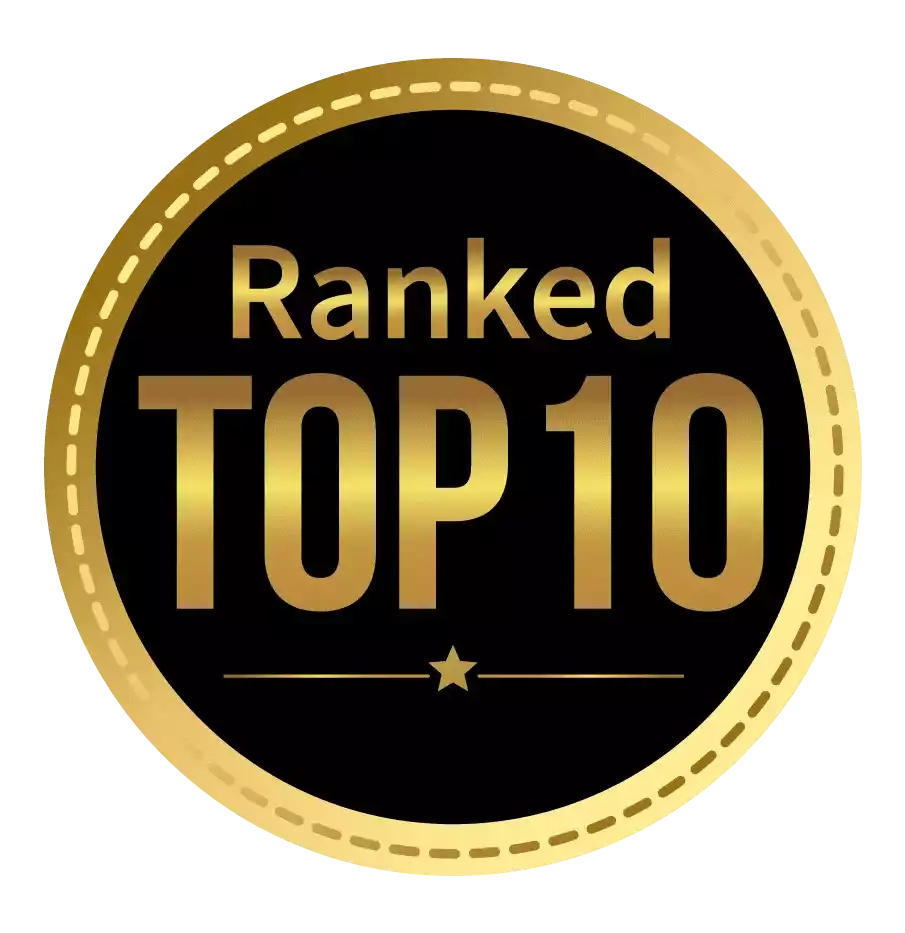 Amongst India's most promising Hotel Management Institute by Higher Education Review 2021
---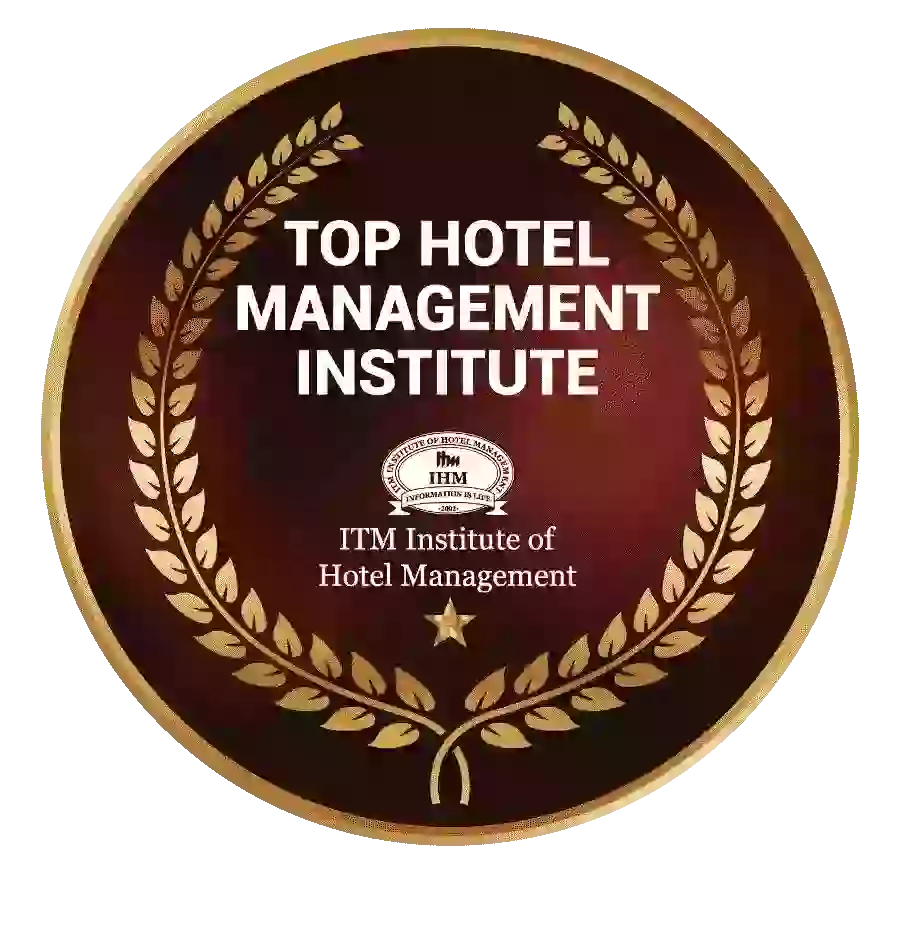 Ranked Top Hotel Management Institute awarded by Times Education Icon 2022
---
Quality Education, Outstanding Administration & Leading Infrastructure by Educational Excellence Awards & Conference 2021
---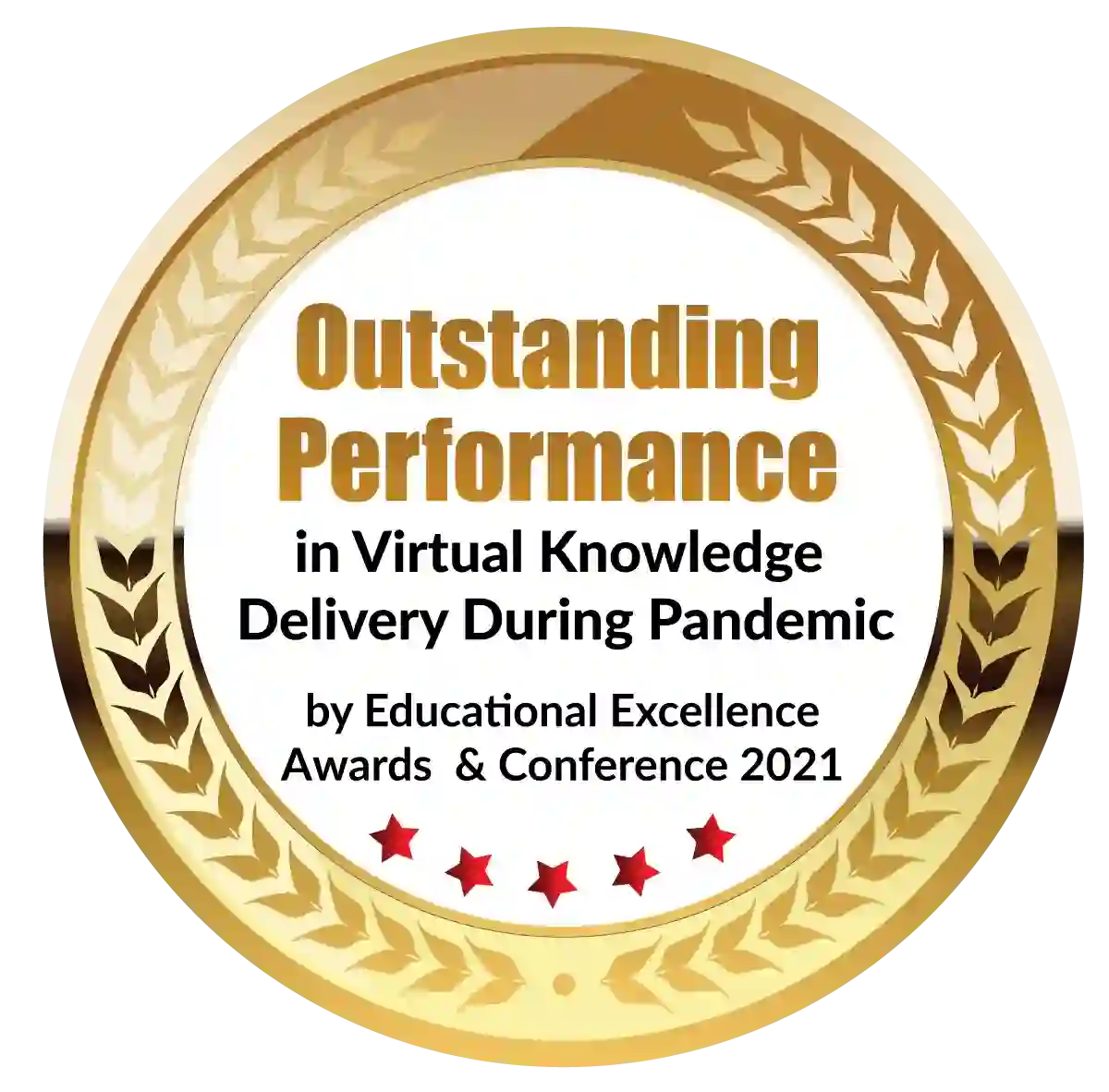 Outstanding Performance in Virtual Knowledge Delivery During Pandemic by Educational Excellence Awards & Conference 2021