Students Trained & Placed
Kitchen Training Facility
International & National Internships only at 5-star Properties
One to One Corporate Mentorship
An Entrepreneurial Culture at the Campus
Dignified with Rankings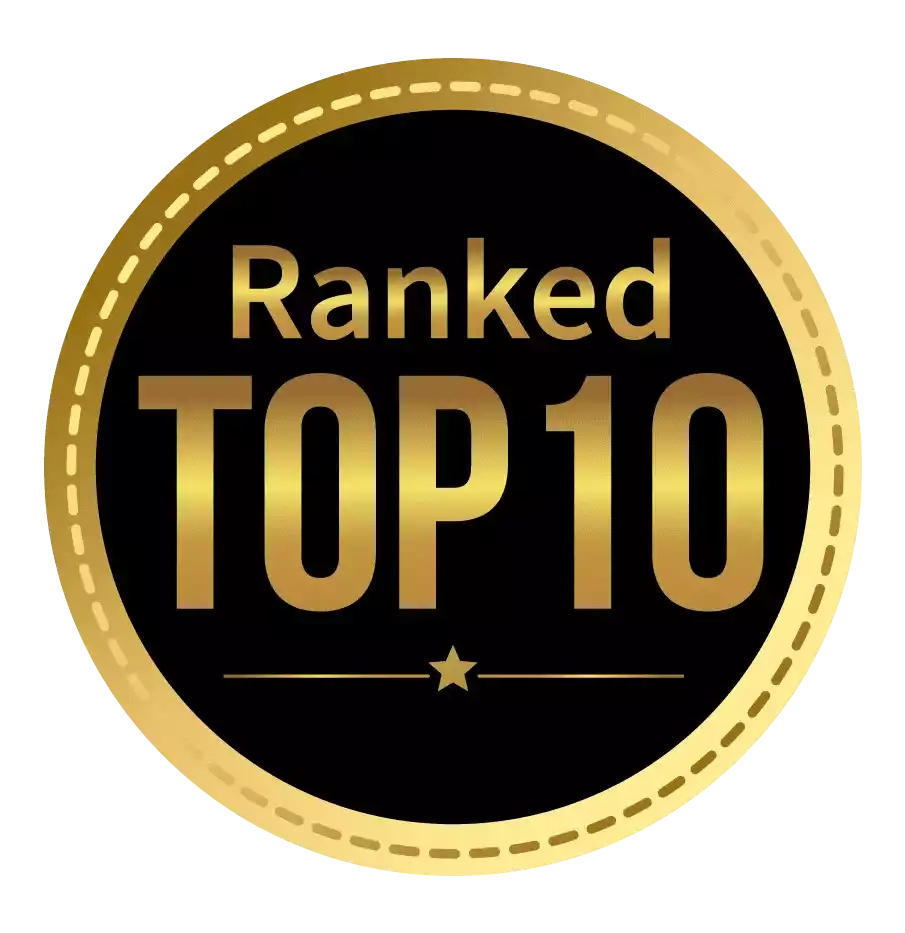 Amongst India's most promising Hotel Management Institute by Higher Education Review 2022
---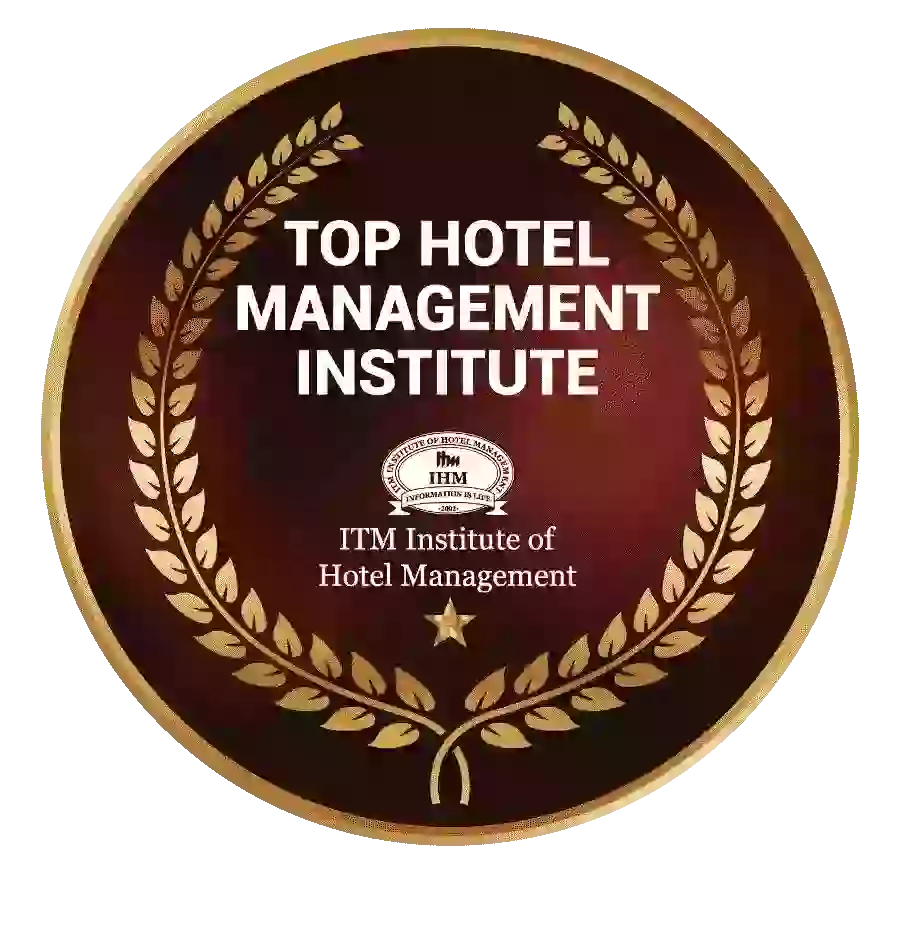 Ranked Top Hotel Management Institute awarded by Times Education Icon 2022
---
Quality Education, Outstanding Administration & Leading Infrastructure by Educational Excellence Awards & Conference 2021
---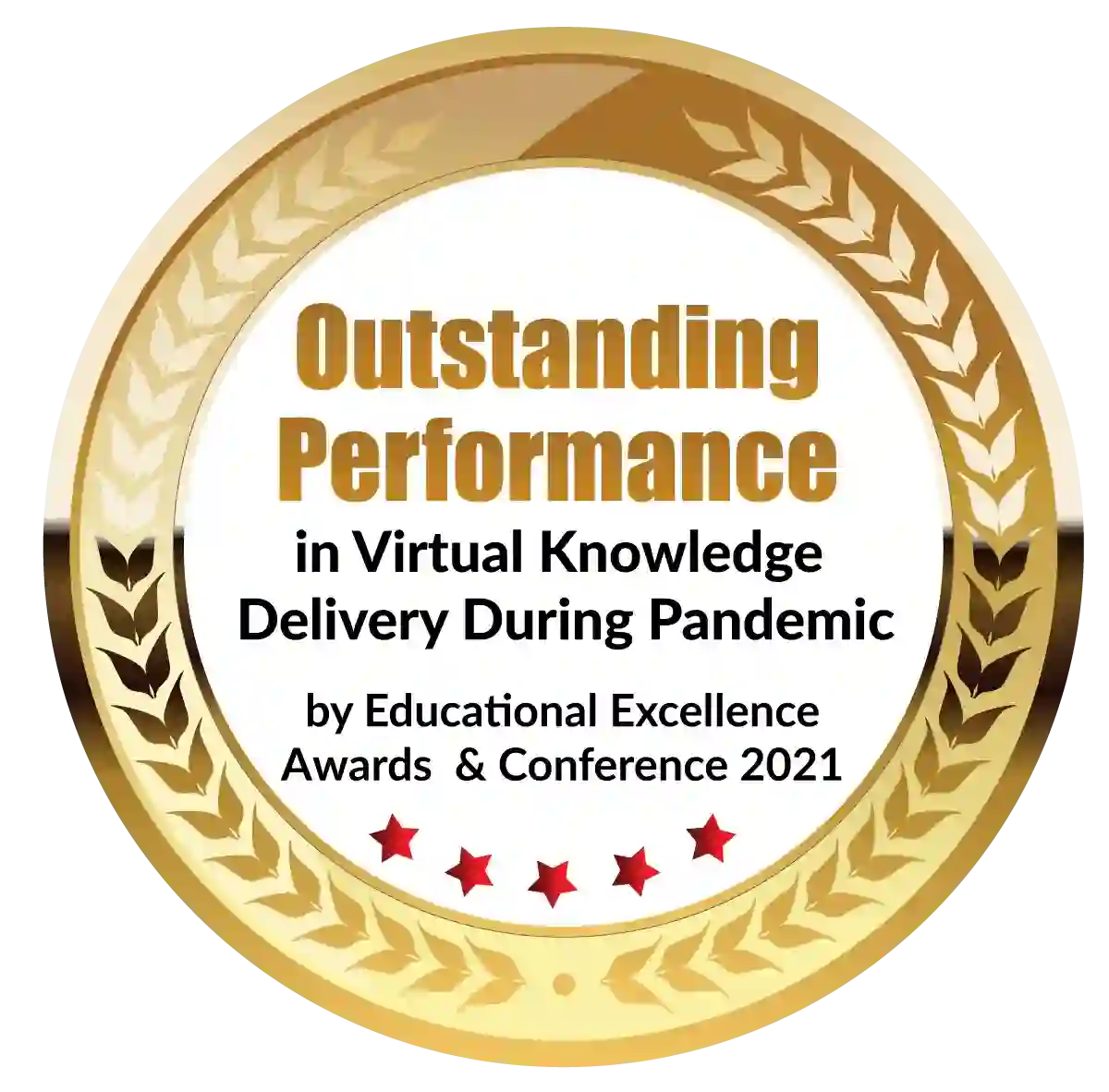 Outstanding Performance in Virtual Knowledge Delivery During Pandemic by Educational Excellence Awards & Conference 2021
What is a Human Resource Management Online/Distance PGDM?
A PGDM in human resource management is a post-graduate diploma program specializing in human resource management. A normal study technique, as well as an online/distance learning method, are available for the PGDM in HRM. As a result, a PGDM in human resource management obtained through online and remote learning is known as a Distance/online PGDM in human resource management. The course is two years long and is divided into four semesters.
Human Resources are one of the most important parts of any company's or organization's growth. If someone wants to do a Human Resource Management course, the Online and Distance PGDM in Human Resource Management is the ideal alternative.
The course covers topics such as Human Resource Planning, Staff Selection, Recruitment Management, Performance Management, Compensation & Perks Management, and many more, providing an in-depth understanding of how to manage Human Resources for any firm based on its objectives.
The online/distance PG program in Human Resource Management is a popular program that most students are interested in because of the employment opportunities. The online/distance learning postgraduate diploma program in human resource management is ideal for students who don't have enough time to attend regular lectures but still want to achieve a professional Human Resource Management degree.
Every organization needs an HR Manager who can help employees build interpersonal skills while also overseeing organizational behavior management. The Human Resource Manager's job is to understand the organization's goals and manage human resources in accordance with those goals.
Many colleges in Navi Mumbai currently offer Online PGDM/Distance PGDM in Human Resource Management programs. Students will be able to advance their professions by taking an online/distance PGDM in the HRM program. Following the completion of the course, students will have a plethora of work choices to choose from in order to advance their careers.
Details on PGDM in HR Management Programs in colleges in Navi Mumbai
The online/distance PGDM in human resource management is a two-year post-graduate diploma program that can be completed entirely online or via distance learning. To enroll in the online/distance PGDM course specializing in human resource management, students must have a bachelor's degree in any discipline from a recognized university.
The two-year course is broken down into four semesters. The four-semester program gives an understanding of all management concepts and blends them with human resource management principles. The online and distance PGDM course has a lower pricing structure than the standard PGDM course.
After completing the PGDM in HRM course, students will have the best employment chances since they will learn how to manage human resources, which play a critical part in running any firm smoothly and according to its goals.
Syllabus for the PGDM in Human Resource Management
The goal of the PGDM in Human Resource Management course is to teach every single understanding of how to manage human resources in an organization in accordance with its objectives.
Basics of HR Management, Concept of Entrepreneurship and New Ventures, Organizational Behavior, Decision Sciences, Basics of Econometrics for HRM, Business-Ethics, Governance, Risk, and other topics are covered in-depth in the online and distance PGDM in human resource management.
HRM PGDM Career Options and Job Prospects
Candidates who have completed Postgraduate Human Resource Management courses might start their careers by undertaking a six-month internship in a renowned HR firm. Following that, you can look for work in your sector of interest, as HR specialists are in high demand across all industries.
The following are some of the most important industries with HR needs.
IT
E-commerce
Manufacturing
BFSI
Pharma
Logistics
Consulting
Education
FMCD
Retail
Investment Banking
Insurance
Your whole business can only be as strong as your venture's human resource section, no matter how good your business plan is. The least that can be expected of a Human Resource Management executive is to be well-versed in the trade's nuances and to maintain the momentum of learning, unlearning, and relearning the harsh truths as the economy grows around them. To improve your abilities and competence, enroll in one of India's leading PGDM HR colleges.
What role does a PGDM in Human Resource Management have in a student's professional development?
In today's business world, postgraduate degrees are highly regarded. Corporations and businesses are on the hunt for candidates with the necessary skills and knowledge to succeed in the workplace.
A PGDM program teaches students how to manage business operations through its curriculum and a variety of activities such as guest lectures, interactive sessions, seminars, and internships.
An applicant with a postgraduate degree in management studies has a better chance of securing a decent corporate position.
Postgraduate courses are in high demand due to fierce competition.
The main benefit of starting your career after completing a PG Human Resource Management course is that professionals are needed in various industries, which means that candidates will have many job chances.
Posting job adverts, reviewing employee performance, shortlisting individuals that might fit in an organization, and managing employee resumes are just a few of HR's responsibilities.
PGDM in HRM Eligibility Criteria in Navi Mumbai
To apply for a distance PGDM in Human Resource Management, the applicant must have a three-year bachelor's degree in any discipline from a recognized university. Some institutions also require job experience as part of the admissions process.
Students must receive a minimum of 50% in order to graduate; however, some colleges in Navi Mumbai do not require minimum marks. The advantage of doing the PGDM course is that no entrance exam is required for admission to the same area.
The proposition that is unique:
Determine what distinguishes the business school. The top choices for students interested in pursuing a PGDM in strategic marketing and communications focus on international trade. Artificial Intelligence, Machine Learning, Analytics, and Blockchain are all available as majors in Post graduate institutes. This is where aspirants who have specific goals in mind narrow down their selection of b-schools to consider. You should be on the lookout for such value propositions that will enhance your long-term career goals.
Placement Reports: 
When it comes to picking the best PGDM colleges in Mumbai or MBA offered by a specific business school, this is the most important factor to consider. Aspirants frequently check for the average, highest, and lowest incomes available. Many people's search ends there. While this is an important aspect to consider when evaluating the return on investment, it is not the only one. It's important to consider the firms that come to visit, the industries they represent, and the responsibilities they play in the students' lives. Return to your alumni research and discover where they have progressed in the years since graduation. This will give you a better idea of how the program will help you in the long run.
Conclusion
The best PGDM colleges in Mumbai offering HR degrees can help students find lucrative employment in the business world. HR is required in any working organization to oversee the staff selection process and execute this critical role.
That's where HR comes in; students interested in pursuing a career in HR management can study for a Postgraduate Diploma in Human Resource Management. Individuals who take these HR courses will improve their ranking and have a higher chance of finding a decent job in this field.
Students with a postgraduate diploma in human resources have a lot of professional options. With the rise in need for workers, the demand for HR experts has risen dramatically, resulting in more job chances for those with this degree.
This could be a promising and wonderful career choice for individuals who know how to interact with employees and the human resource department. Organizations seek people with a PGDM in HR degree since it aids in the recruitment process.
The PG program develops young professionals and high-performing graduates into Business Ready Managers by providing a globally benchmarked curriculum, world-class teachers, and a peer group from various domains. Karma Yoga – an Experiential Leadership program, a fully guided Empirical Study, Live Projects, an 8-week summer internship, and considerable industry interaction with thought leaders and CXOs are just a few of the program's hallmarks.
The AICTE-approved PGDM program has significant global certification and accepts GMAT/CAT/XAT/CMAT results and shortlists based on a candidate's entire profile. Learn more about the PGDM program and other full-time programs by visiting your Post graduate institute website.
Dignified with Rankings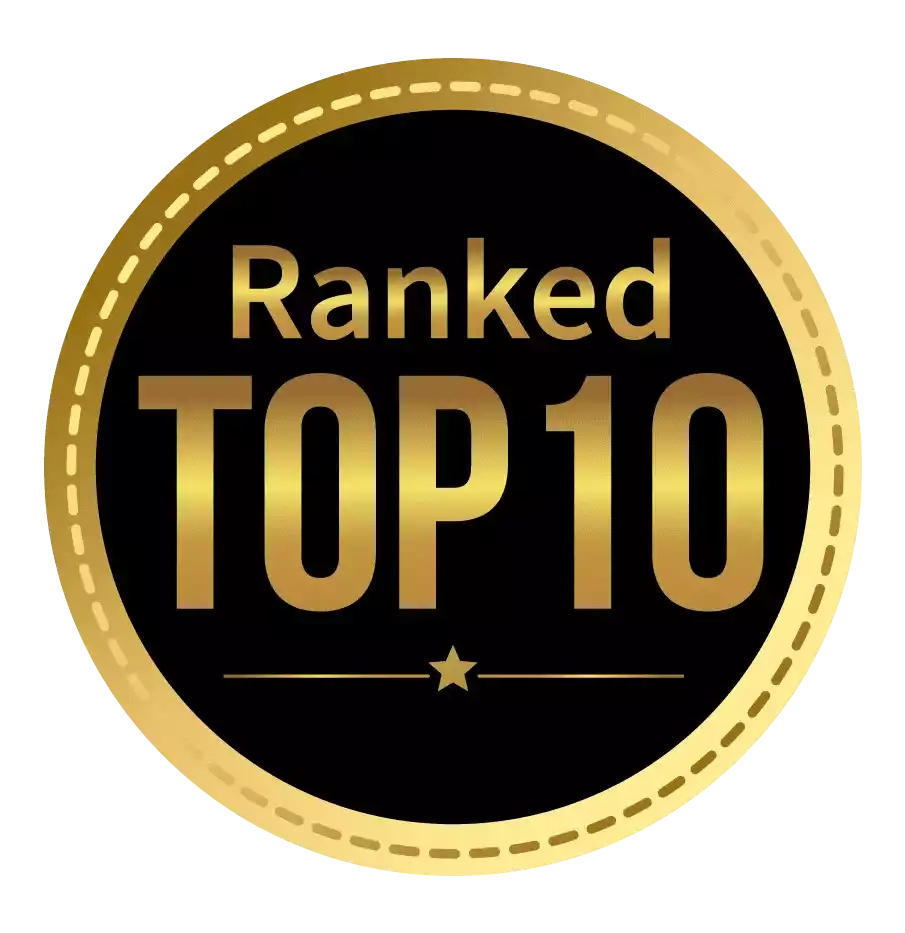 Amongst India's most promising Hotel Management Institute by Higher Education Review 2021
---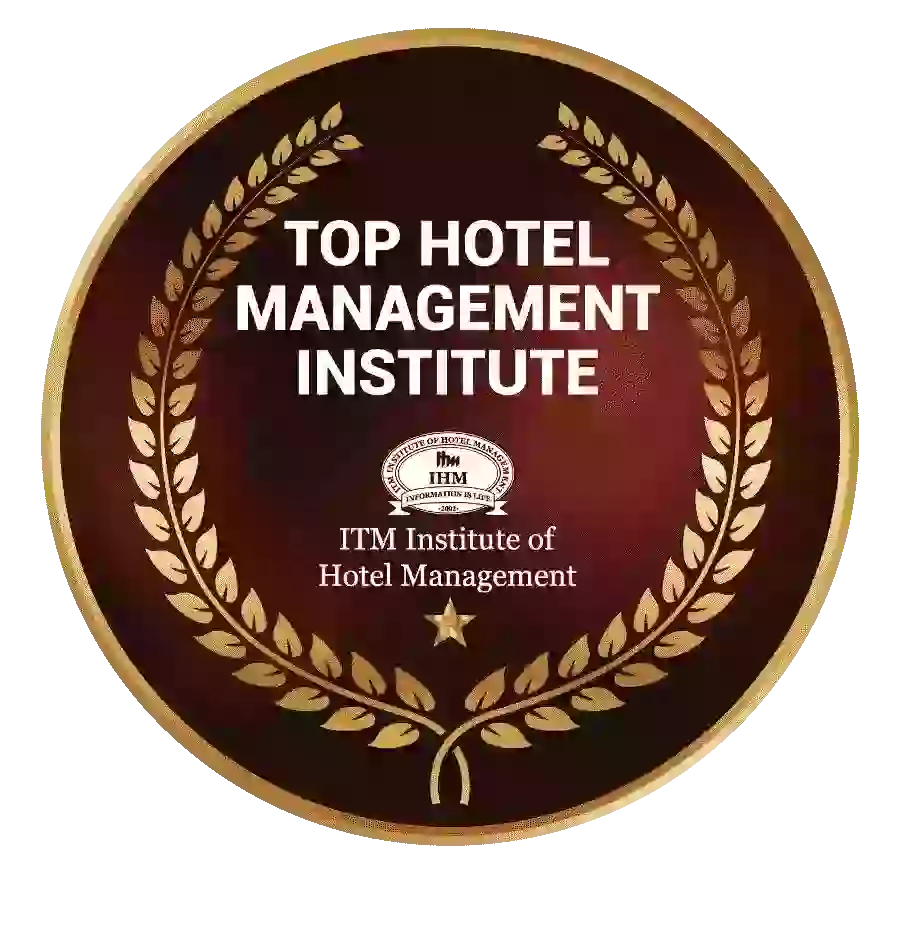 Ranked Top Hotel Management Institute awarded by Times Education Icon 2022
---
Quality Education, Outstanding Administration & Leading Infrastructure by Educational Excellence Awards & Conference 2021
---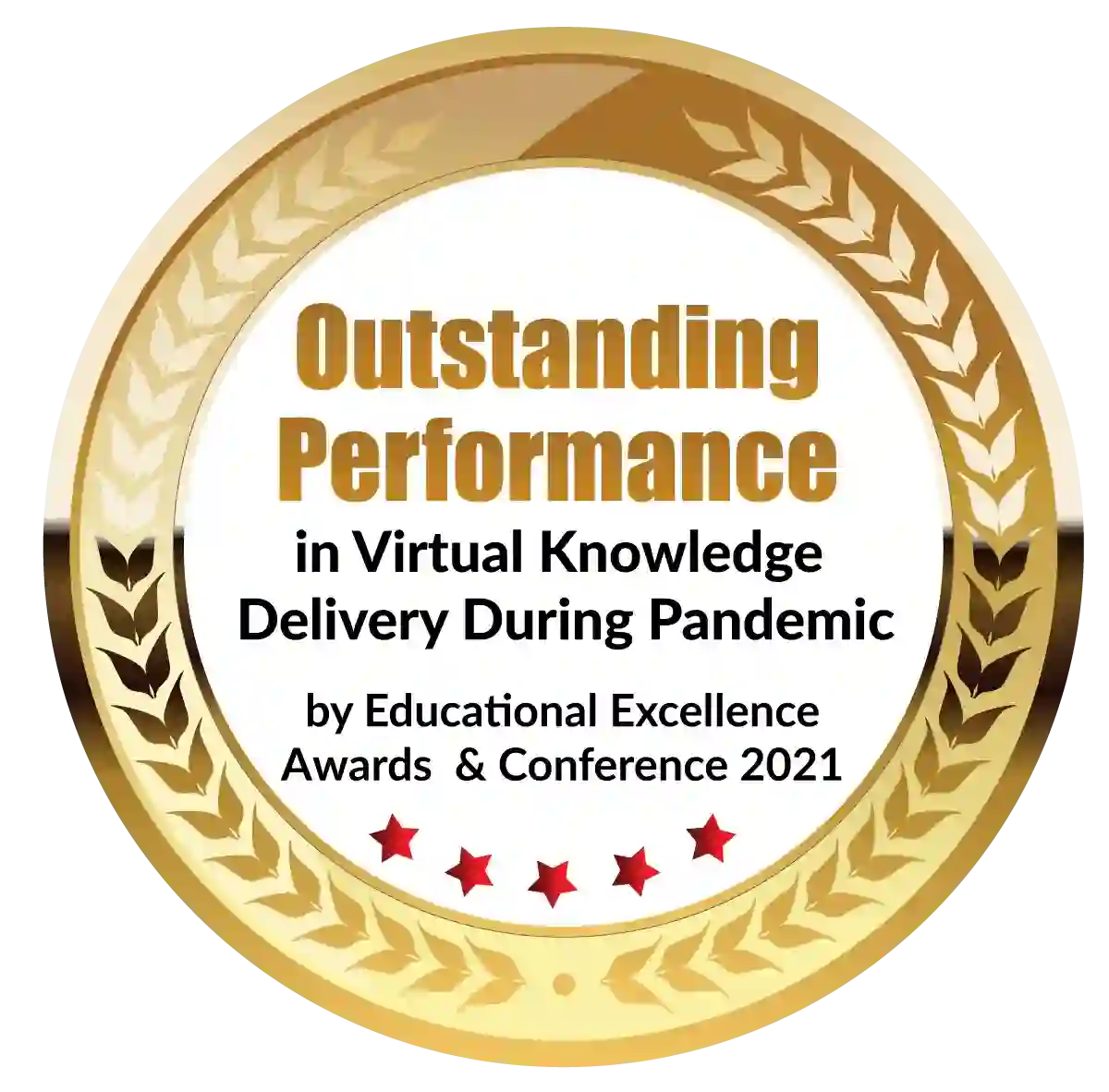 Outstanding Performance in Virtual Knowledge Delivery During Pandemic by Educational Excellence Awards & Conference 2021