Students Trained & Placed
Kitchen Training Facility
International & National Internships only at 5-star Properties
One to One Corporate Mentorship
An Entrepreneurial Culture at the Campus
Dignified with Rankings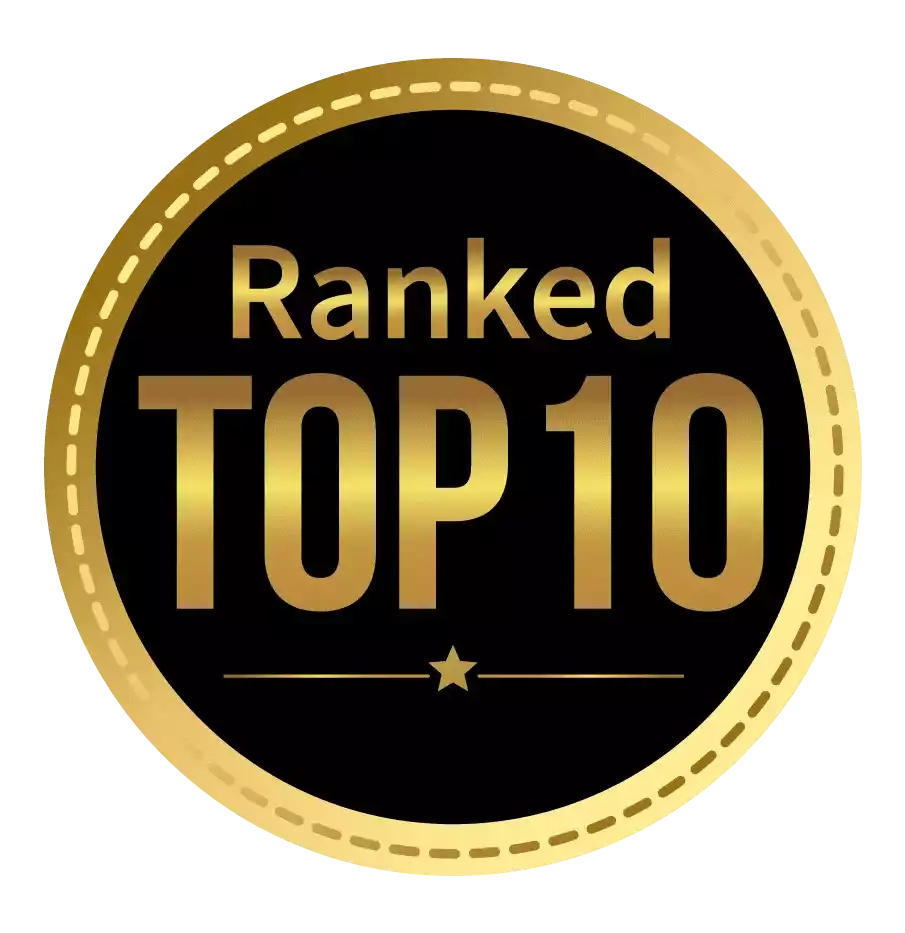 Amongst India's most promising Hotel Management Institute by Higher Education Review 2022
---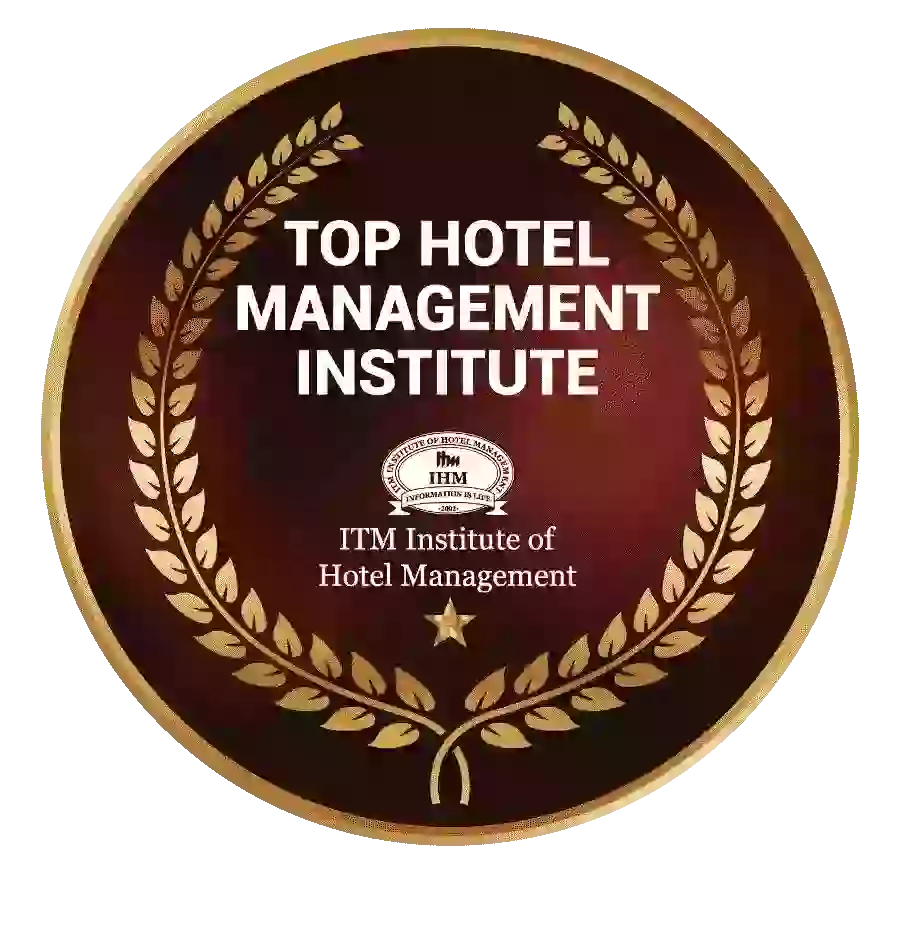 Ranked Top Hotel Management Institute awarded by Times Education Icon 2022
---
Quality Education, Outstanding Administration & Leading Infrastructure by Educational Excellence Awards & Conference 2021
---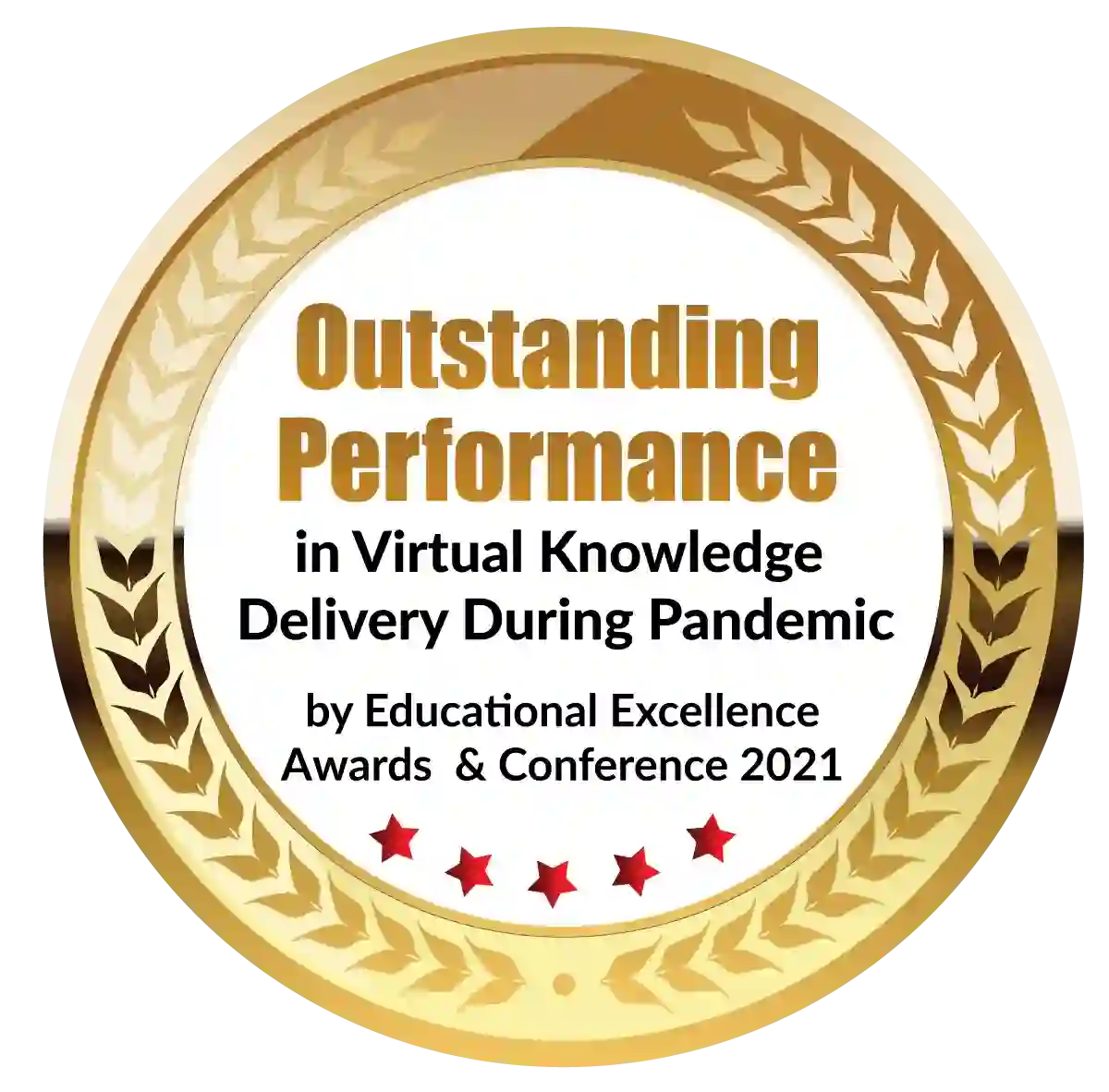 Outstanding Performance in Virtual Knowledge Delivery During Pandemic by Educational Excellence Awards & Conference 2021
In India, postgraduate courses have become more popular, particularly in towns like Secunderabad. Secunderabad has been a favourite centre of education for students due to the great convenience accessible for postgraduate courses. It not only allows a person to get more knowledge, but it also allows them to be more effective at work. Post Graduation courses in Secunderabad now cover a far wider range of subjects than in the past. This is due to the fact that in recent years, a growing number of fields have acquired prominence. Career-oriented PG courses in Secunderabad place a greater emphasis on practical training and experience, which is required in almost all sectors. Because there are so many courses to choose from, students have a stimulating experience not only intellectually but also culturally through PG courses in Secunderabad. Students with very hectic schedules have the option of flexible scheduling and can enrol in PGDM courses in Secunderabad. In this article, we will go over some of the primary advantages of pursuing a PGDM in Secunderabad.
What is PGDM in Secunderabad About?
As the corporate world becomes more competitive, there will be greater demand for qualified workers who can deal with the issues that face the industry. PGDM institutes in Secunderabad provide good amenities such as labs, a library, and classrooms. Some of the best PGDM institutes in Secunderabad allow you to interact with students from all around the world, allowing you to gain new abilities.
While many programmes prepare students for professions in finance, marketing, operations, accounting, human resources, or technology, Secunderabad PGDM institutes include courses that allow students to explore a wider range of professional options. Aside from core classes, the PGDM programme usually includes specialised training in specific industries or professions.
Organisational behaviour, decision making, finance, accounting, statistics, information systems, marketing, leadership, human resource management, ethics, social entrepreneurship, public speaking, media, and other skills are taught in Secunderabad's PGDM programme.
After completing their PGDM, the majority of PGDM colleges in Secunderabad have strong ties with industry that provide placement assistance and guarantee positions for its students in top global firms and nationalised banks.
PGDM in Secunderabad Expectations
A candidate for a PGDM degree in Secunderabad should have a solid understanding of business and management ideas, as well as how they apply to corporate enterprises. Candidates who enrol in a PGDM programme will also learn how to assess circumstances and spot trends in the workplace. The PGDM programme may undoubtedly provide you with prospects for career advancement in your chosen field.
You can get the most out of your PGDM education and your job chances by putting your skills and knowledge to good use. Students pursuing a PGDM in Secunderabad should be aware of the numerous industry needs, problems, and factors that affect the management operations of the company. As this degree emphasises "problem-solving," students must concentrate on pragmatism and a competitive edge in business. One of the most important reasons why the PGDM programme in Secunderabad is superior is that it provides students with greater practical experience.
Companies nowadays hire people with high theoretical knowledge but pay less attention to practical knowledge. The Secunderabad PGDM degree provides you with adequate practical experience to help you deal with real-life challenges.As a result, if you wish to pursue a successful career in management, a PGDM degree from Secunderabad is a good option. You should be aware that earning a PGDM will not make you wealthy immediately. It will take time for you to achieve professional success.
The Advantages of Pursuing PGDM in Secunderabad
The Post Graduate Diploma in Management (PGDM) is a master's degree in management that is frequently confused with the MBA. Secunderabad's PGDM speciality gives students additional benefits during their education. These specialities enable people to gain knowledge and abilities in a variety of fields at the same time.
1. Market Trends Accordance:
Students can stay current in this ever-changing business management sector landscape by honing their management skills. Specialisation in the PGDM programme will assist students in dealing with industry and market shifts, as well as provide relevance to current trends.
2. Progression in Your Career:
The concentration allows students to experience stable and continuous advancement at a rapid rate. Students with dual specialisations find it easy to become valuable assets to their organisations while working in management positions.
3. A Wide Range of Job Positions:
Nowadays, having competence in a single field is no longer sufficient; you must diversify your professional positions. Professionals with this expertise have multidisciplinary skills in areas such as managerial responsibilities, strategy development, decision-making, and so on.
4. Establish a Social Connection:
The greatest way to connect with diverse students, professors, mentors, and guides is to specialise in PGDM. Connecting with others who share similar interests can help you advance in your career in the corporate world.
Best PGDM Specialisation Offered In Secunderabad
There are many things to learn and numerous decisions to make during the PGDM programme. People are frequently perplexed as to which PGDM specialisation is suitable for them. Because it is dependent on the student's skills, talent, and interest, there is no definitive solution. If you can't determine which specialisation to pursue your PGDM, you should learn about all of them. The top PGDM specialities are as follows:
Marketing:
Marketing is one of the most popular PGDM programmes, and it is known for providing high-paying employment possibilities that require innovative and creative talents. If students are outgoing, ambitious, and have the ability to solve problems and come up with creative solutions, they can choose this concentration for their study. An organisation's competitive advantage depends on crucial strategic marketing decisions in today's global marketing environment, which is characterised by fierce competition and quick Internet-induced changes. This curriculum provides a solid foundation in marketing concepts and techniques, allowing decision-makers to improve their decision-making and problem-solving abilities.
Management of Human Resources:
HR managers assist in the management of resources within an organisation. It is a popular PGDM concentration for people with strong social skills and the ability to effectively manage their workforce.. Students will learn about the challenges and best practices for ensuring that domestic and global human resource assets achieve business goals. To would-be HR managers like you, the course communicates practical information and provides thorough training, coaching, and support.
Finance:
It is the best specialisation for you if you are skilled with numbers and have an interest in banking and finance. Working as a finance specialist might earn you a lot of money in the corporate world. In the future, you could work as a CFO (Chief Financial Officer) and assist businesses in making large profits. The PGDM in Finance course supports and gives thorough information in assessing cost centres, organisational expenses, and developing effective balance sheets, and is best suited to those already working in the financial services business or those who aspire to enter it.
Business Analytics:
The sector is currently undergoing a large-scale technological transformation, and data analytics plays a key part in this. To move forward, many firms are becoming increasingly reliant on data and research. Working as a data specialist allows you to obtain experience in a variety of sectors, including science, research, statistics, and technology while dealing with quantitative business analytics. The program focuses on Analytics as a combination of arts, science, and technology, and how it has evolved into one of the world's most popular applications of technology. The main focus is on students' overall growth in order to prepare them to be world-class leaders and business executives.
International Business:
Students that specialise in international business gain an understanding of worldwide legislation, international business practices, global business management, import and export, and other topics. If you choose this specialisation, you will most likely travel extensively and work on a large scale. Students in this course learn how the interaction of the Indian market with international enterprises affects each other and how to devise acceptable solutions for expanding their organisations' business across borders.
Retail:
You can acquire work prospects in the retail sector and advance your career with the retail specialisation. Because the retail industry involves large-scale activities, the salary will be commensurate. There are many work prospects in the retail sector, and it is a field where you can make considerable progress over time. The PGDM in Retail gives you a thorough understanding of the principles and procedures that go into retailing and related industries. It covers both academic and practical aspects of retail sector best practices.
PGDM in Secunderabad has grown in popularity among students, with many preferring it to MBA. There are numerous advantages to pursuing a PGDM in Secunderabad since it equips you with additional skills and abilities that are necessary for working in the corporate world. We hope that we have given you a better understanding of the PGDM courses in Secunderabad and that you are now confident in your decision. We wish you the best of luck in your future endeavours.
Dignified with Rankings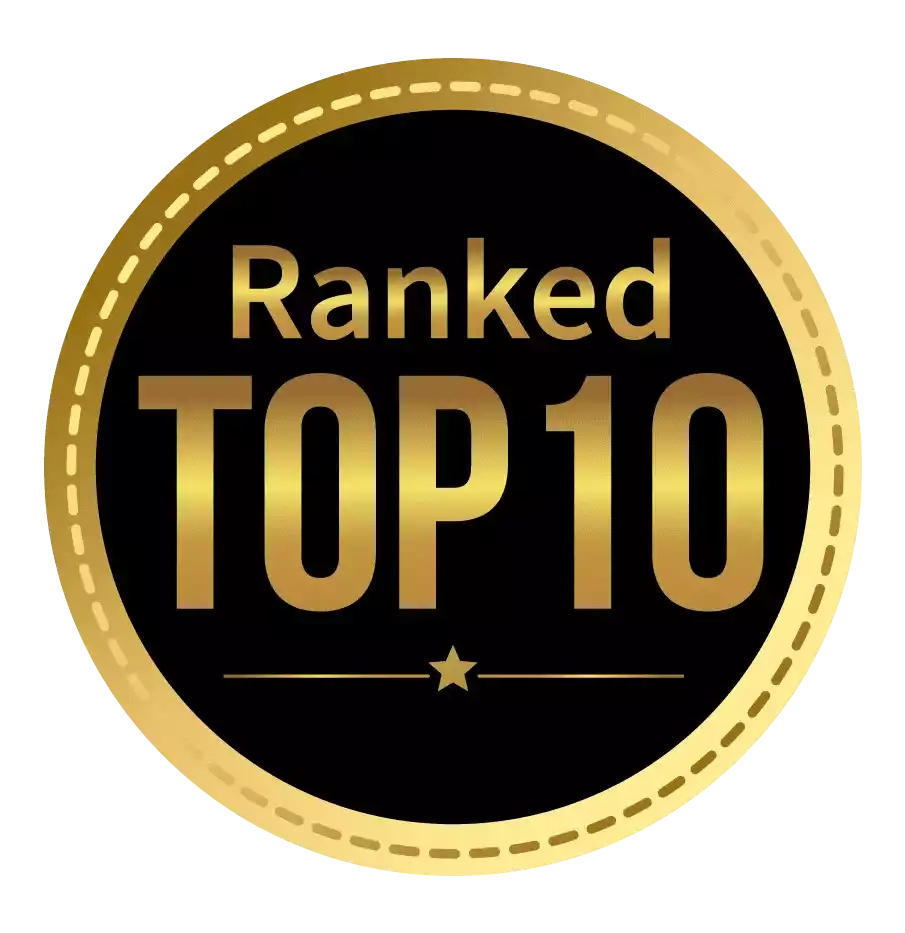 Amongst India's most promising Hotel Management Institute by Higher Education Review 2021
---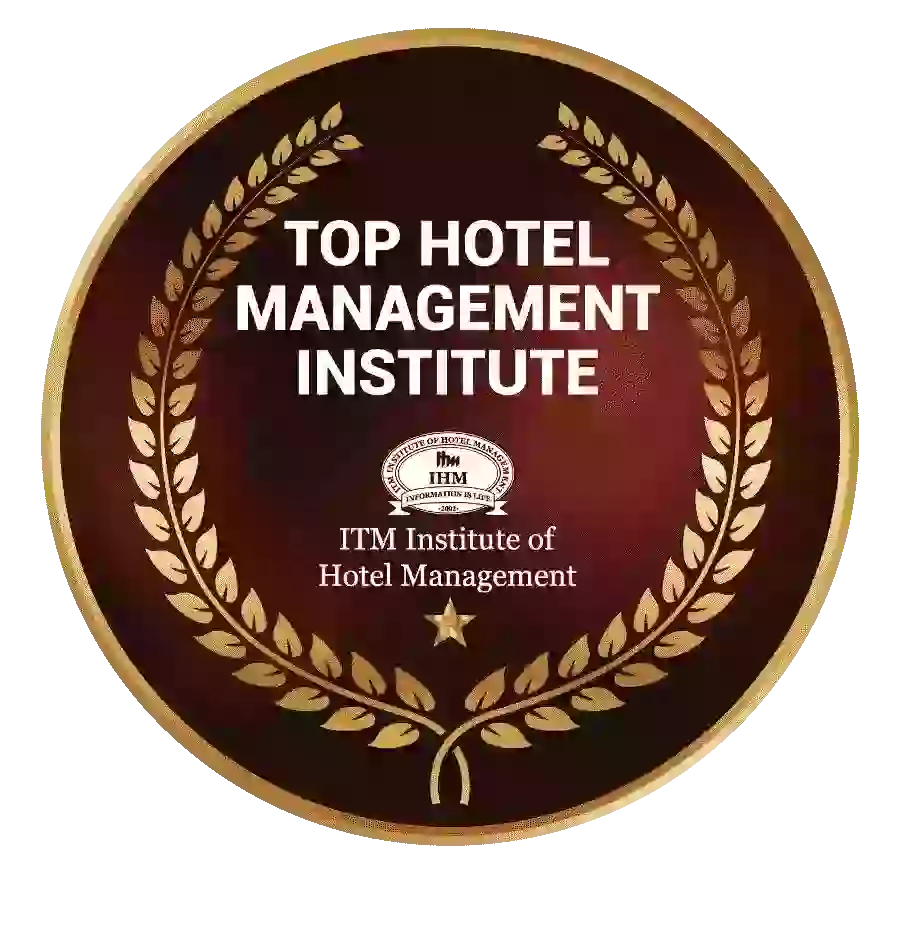 Ranked Top Hotel Management Institute awarded by Times Education Icon 2022
---
Quality Education, Outstanding Administration & Leading Infrastructure by Educational Excellence Awards & Conference 2021
---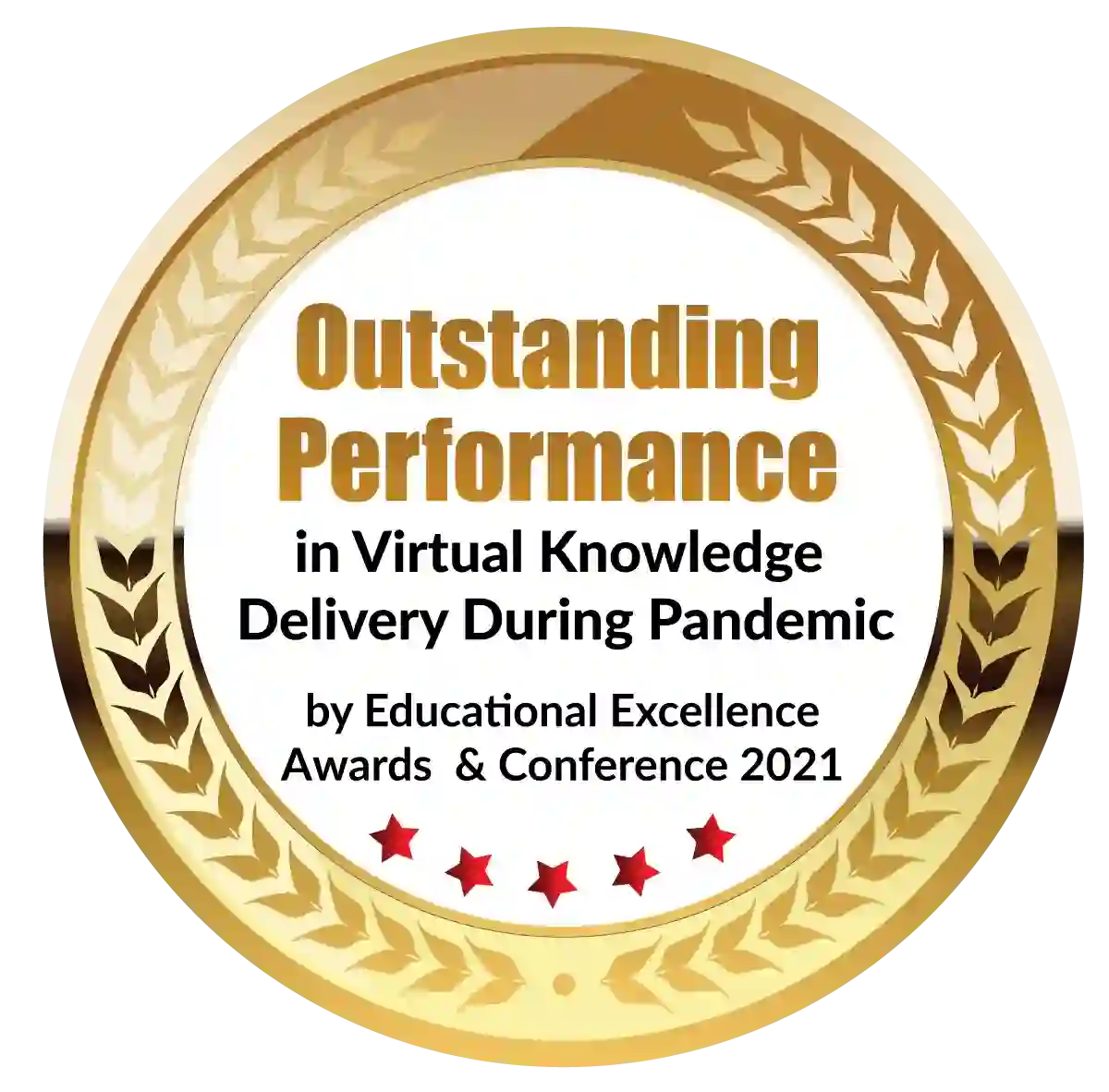 Outstanding Performance in Virtual Knowledge Delivery During Pandemic by Educational Excellence Awards & Conference 2021