Students Trained & Placed
Kitchen Training Facility
International & National Internships only at 5-star Properties
One to One Corporate Mentorship
An Entrepreneurial Culture at the Campus
Dignified with Rankings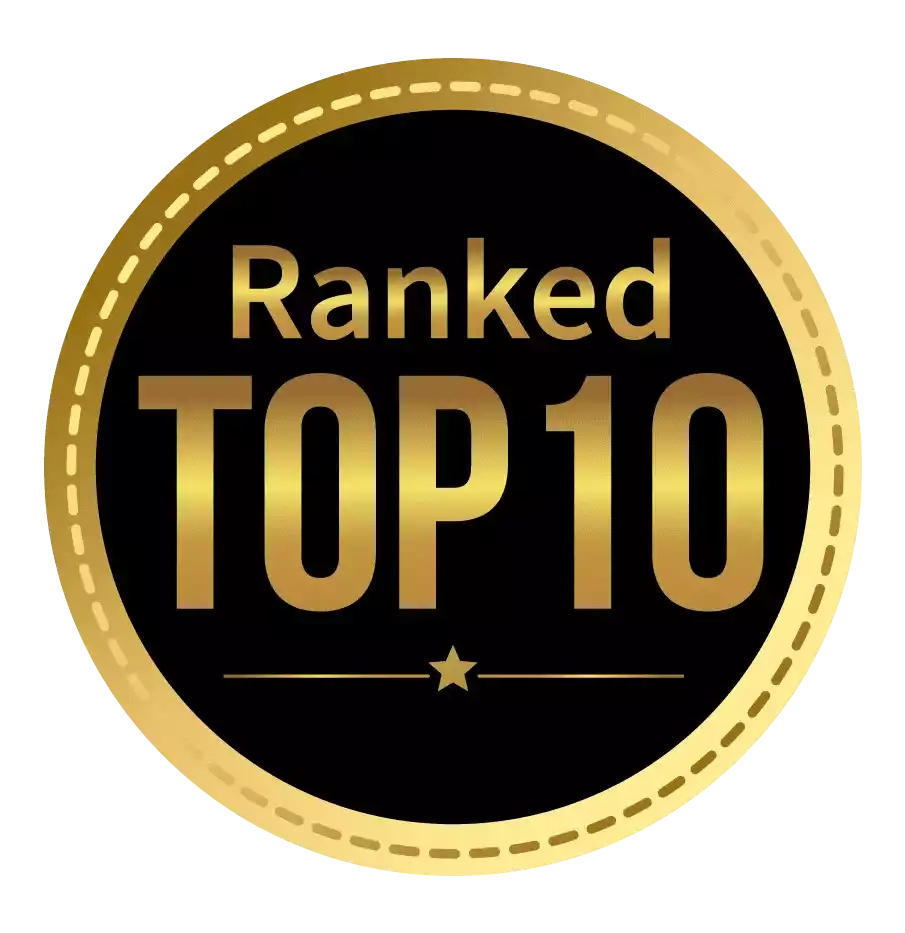 Amongst India's most promising Hotel Management Institute by Higher Education Review 2022
---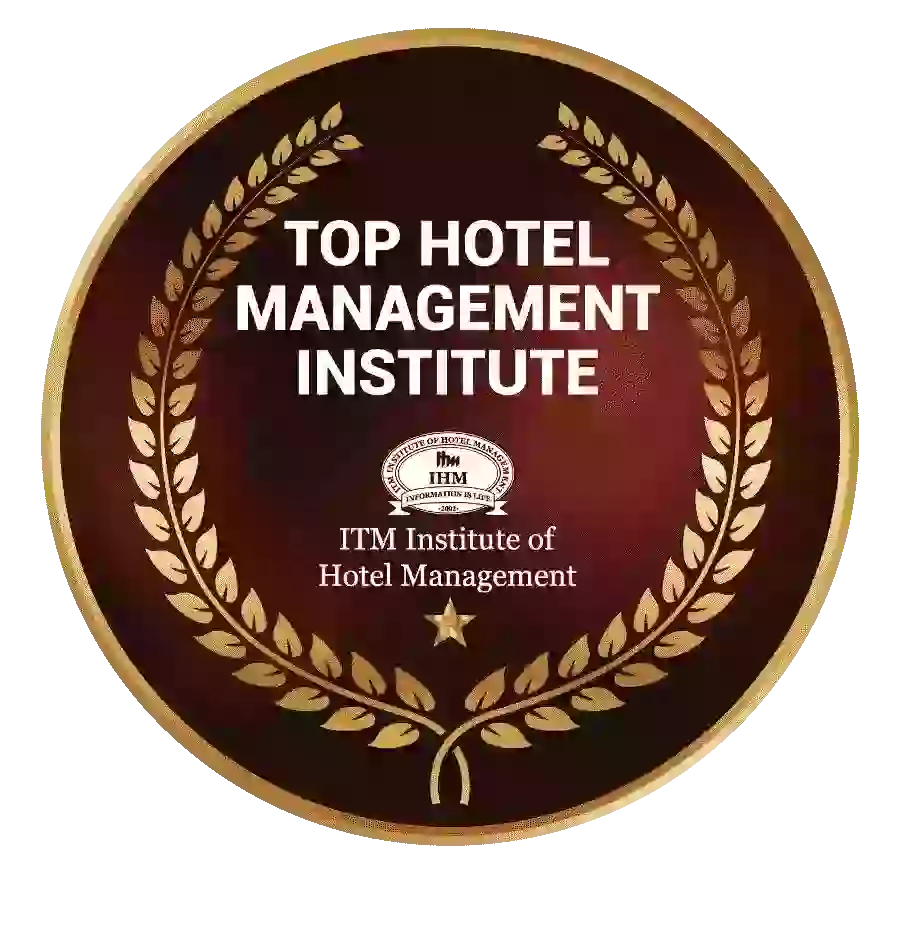 Ranked Top Hotel Management Institute awarded by Times Education Icon 2022
---
Quality Education, Outstanding Administration & Leading Infrastructure by Educational Excellence Awards & Conference 2021
---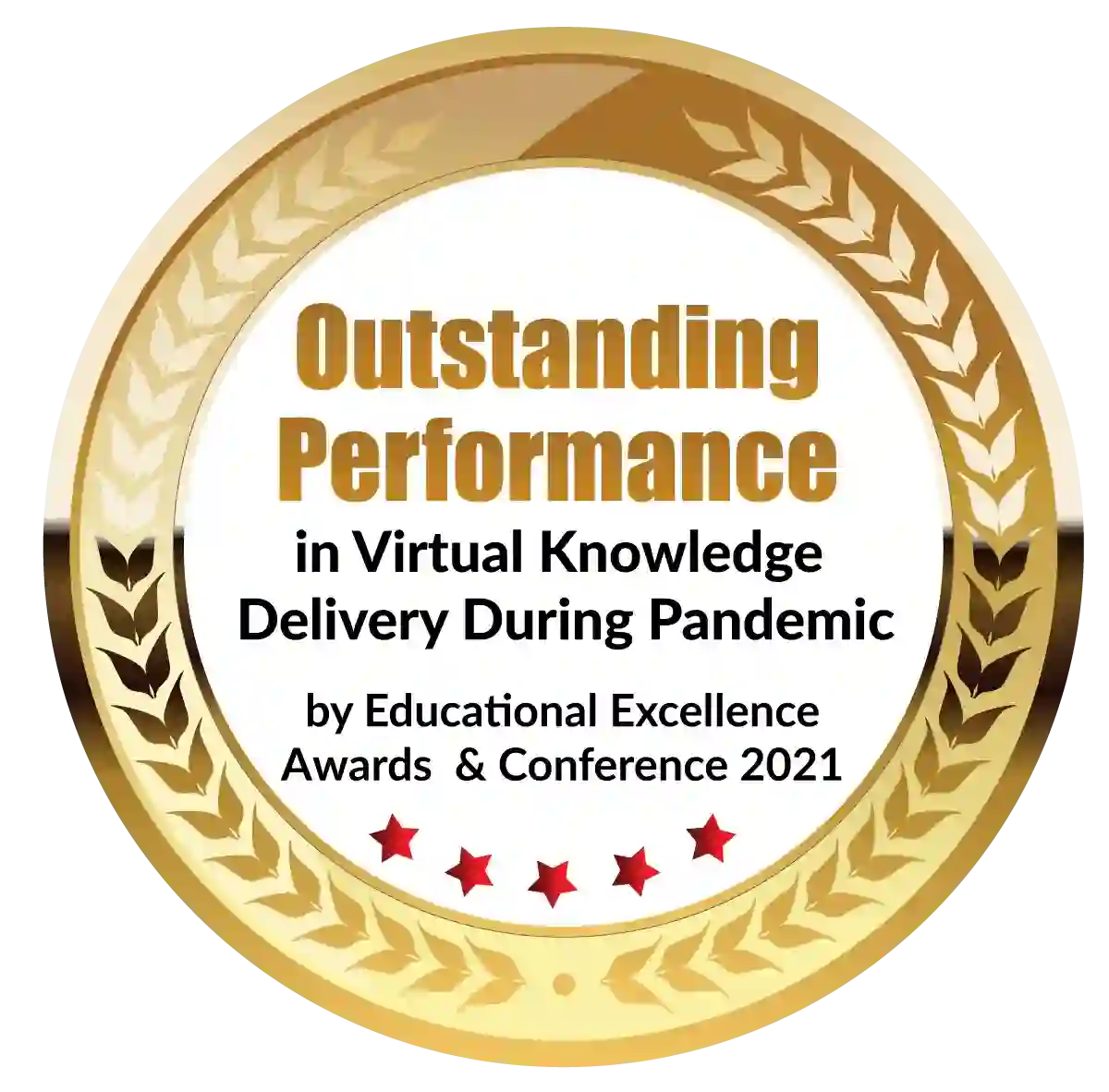 Outstanding Performance in Virtual Knowledge Delivery During Pandemic by Educational Excellence Awards & Conference 2021
Human resource managers have the opportunity to serve others on a daily basis and to be valuable members of their organization's management team, all while having a secure job with high-income potential. There are always job openings for HR managers because they are needed by practically every organization in every industry. Without a question, a business and human resources education will equip you for a variety of well-paying and rewarding careers. Because of your adaptability, you can work for almost any organization on the globe and in a variety of roles. If you're considering pursuing this rewarding career path, you might be wondering how to become an HR manager. A combination of perfect human resources postgraduate courses, on-the-job experience, professional certificates, and skills is the answer. Continue reading to learn how to get into the HR industry and reap the advantages of a PGDM in HR.
What is a PGDM in Human Resources?
The pg diploma in HRM may be the course for you after graduation if you have people management skills and enjoy scouting talent. Many students choose this course because it is one of the most popular among students who appreciate teamwork and collaboration.
The goal of a PGDM in HR is to manage an organization's human capital. The HR department's responsibilities include employing the correct people, comprehending the country's human resources rules and regulations, and keeping the organization up to date. They must also maintain employee satisfaction and serve as a conduit between employees and higher management. They're the cogs in the mechanism that keep everything moving along smoothly.
Eligibility for the PGDM HR Course
Find out everything you need to know about your eligibility for this  PGDM course right here. 
You must ensure that you meet all of the given criteria in order to have a decent chance of being admitted to your desired management institute when you apply.
You must have a bachelor's degree from a government-recognized institution or institute in an acceptable field or area.
You must have a cumulative grade point average of at least 50%. Some institutes, on the other hand, may not insist on a set proportion.
Some institutes may need you to pass competitive entrance exams. Only if you earn a passing grade on the exam will you be considered for admission.
Some colleges provide merit-based admission, which means all you have to do is fill out an application, submit the required documents, and pay the fees to secure your position.
HR Managers Must Have These Skills
Interpersonal skills and good organizational abilities are two crucial traits of a great HR manager.
Interpersonal skills such as effective communication, public speaking, and team leadership will enable you to work with the many and varied people who cross your way every day. A human resource manager may be required to interview job candidates, which necessitates the ability to ask clear questions and listen. You might also be required to give presentations to senior executives, which would need you to communicate clearly and confidently. You'll also be in charge of a human resources department, which necessitates strong leadership, clear expectations, and the capacity to make quick judgments.
Another requirement is excellent organizational skills. HR managers may be in charge of a rush hiring process that involves interviewing dozens, if not hundreds, of candidates in a short amount of time. There will be a lot of moving pieces between contacting job seekers, developing interview agendas, defining duties, and managing hires. Strong organizational abilities are required to finish these processes and select the best possible staff.
Why Should You Consider a PGDM in Human Resources?
You are unable to enroll in any PGDM program unless you have a valid cause. If you're still not convinced that a PGDM in HR is right for you, consider the following reasons why it's one of the best courses for a rewarding professional career.
The following are the top  advantages of getting a PG Diploma in HR:
1. Importance - 
This is the most important factor to consider. One of a company's most significant departments is the human resources department. They ensure that employees are treated fairly and have acceptable working circumstances, as well as employing the best people for the position.
2. Every Business –
A fully functional HR department is also needed by law for companies of a certain size. As a result, as an HR expert, you can work in a variety of fields. The HR department's fundamental tasks remain the same regardless of the organization.
3. Goals & Objectives –
You may advance your human resources profession in a number of ways. Whatever skill you have, whether it's recruitment or being a good communicator, it may be put to good use in the field and lead to a satisfying career.
4. Affluent Salary –
HR professionals start off on the low end of the pay scale and work their way up to a high salary after gaining experience. HR positions can offer a variety of benefits. Furthermore, because human resources is a part of huge organizations, you will be able to find work in one.
5. Difficult –
Human resources professionals must deal with people, and people's behavior is unpredictable. As a result, the job is both difficult and rewarding.
Career Options Following a PGDM in HR
Only a few HR careers spring to mind when one considers a career in HR. However, there are many other sectors and occupations in HR to choose from.
Here's a look at some of the best HR job possibilities.
1. Human Resources Manager –The HR manager is in charge of the HR department as a whole. Their role entails overseeing all HR workers, assigning them to tasks, and ensuring that all tasks are completed.
2. Director of Human Resources -The HR director is the department's leader and a point of contact for top management. Staffing issues, labor issues, salary raises, perks, and other topics are discussed with them.
3. Manager of Learning and Development -It is necessary to teach new employees as well as enhance existing employees. The training and development manager is responsible for these crucial duties. They provide training for them on a regular basis.
4. Human Resources Director –Employee relations managers are in charge of managing and maintaining relationships between employees and middle and upper management. This is a critical and accountable position.
5. Human Resources Recruiter -The primary responsibility of the HR recruiter is to find qualified personnel for the firm. They must cooperate with hiring agencies and conduct interviews to find the right personnel for the correct salary and benefits package.
6. Technical RecruiterTechnical recruiters are mainly employed by firms that deal with technology. The technical recruiter's job is to discover qualified candidates for technical positions. Recruiters must have a thorough understanding of the company's technologies.
7. Human Resources Generalist –An HR generalist has a wide range of responsibilities rather than working in a specific field, which is why the position is called generalist. They must be familiar with all of the HR department's roles and obligations.
8. Compensation Manager – Compensations, pay offers, salary increments, benefits packages, and other such items are the responsibility of the compensation manager. To give fair compensation, they must have a good understanding of their employees.
9. Consultant in Change Management –This is a fascinating position to be in. Change management consultants are in charge of executing changes in a company's operations. Changes must be researched, planned, and implemented.
10. HR Specialist –The HR specialist's primary responsibility is recruitment, but he or she will also be accountable for other HR responsibilities. They are also in charge of providing employees with training and support.
PGDM in HR  Future Scope
It's also crucial to understand what the future holds for a certain business. Some items may appear to be in good shape right now, but that could alter in the future. As a result, here is some information on Human Resources Management in India so that you may make an informed decision about pursuing a PGDM in HRM.
Analytics & Big Data -
In the future, big data and analytics will play a significant role in hiring personnel. Analytics technologies will process HR data in order to generate data-backed conclusions.HR professionals in the future will need to be familiar with business intelligence tools.
Augmented Reality and Virtual Reality Training -
Better understanding is the result of smart instruction. With the introduction of Virtual Reality (VR) and Augmented Reality (AR) technology, dull corporate training will become far more dynamic and interesting.
Hiring on Social Media –
Recruiters will soon be able to hire people via social media as a result of its extensive reach. They will also be able to conduct behavioral and predictive analyses of candidates using HR management software (HRMS) based on their social media profiles.
A PGDM in HR is a solid program that will open numerous doors for you in the future. People believe that their job is the most important aspect of their lives, and they are correct in this belief. The PGDM in HR has demonstrated that it offers excellent value for money. Human resource management is the most significant and precious resource in any company, and it needs a special talent to be successful in this field. As a result, choose the PGDM in HR and put yourself on the road to success.
Dignified with Rankings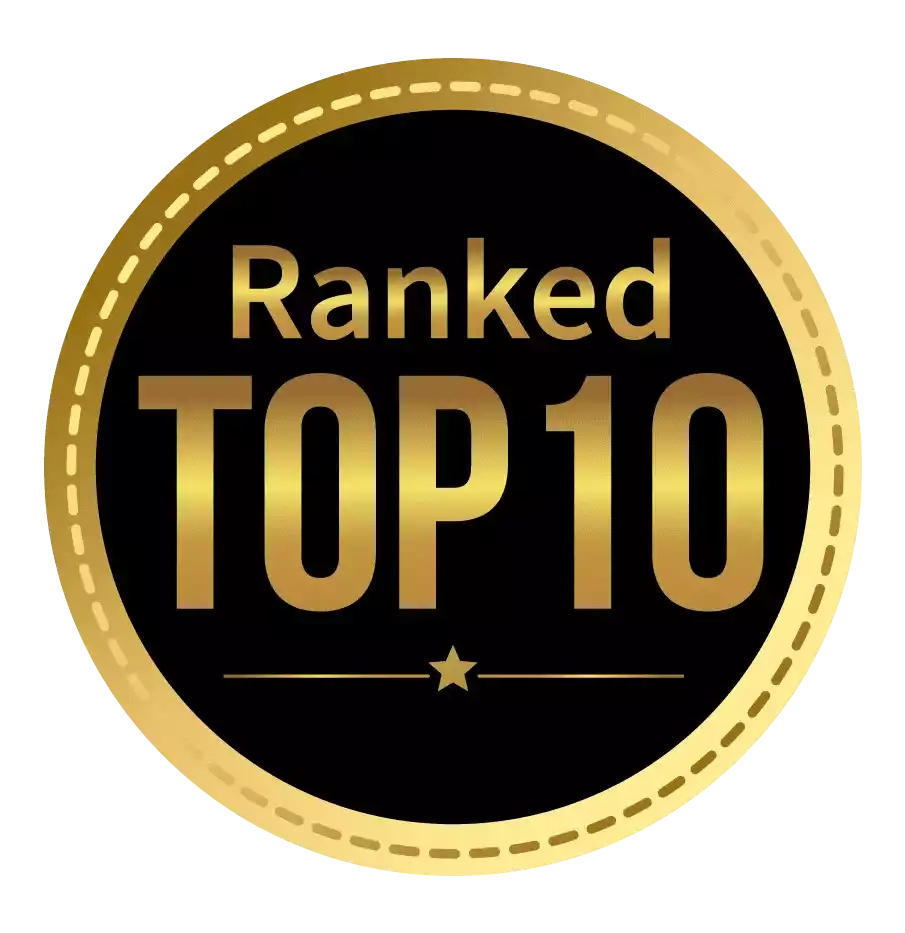 Amongst India's most promising Hotel Management Institute by Higher Education Review 2021
---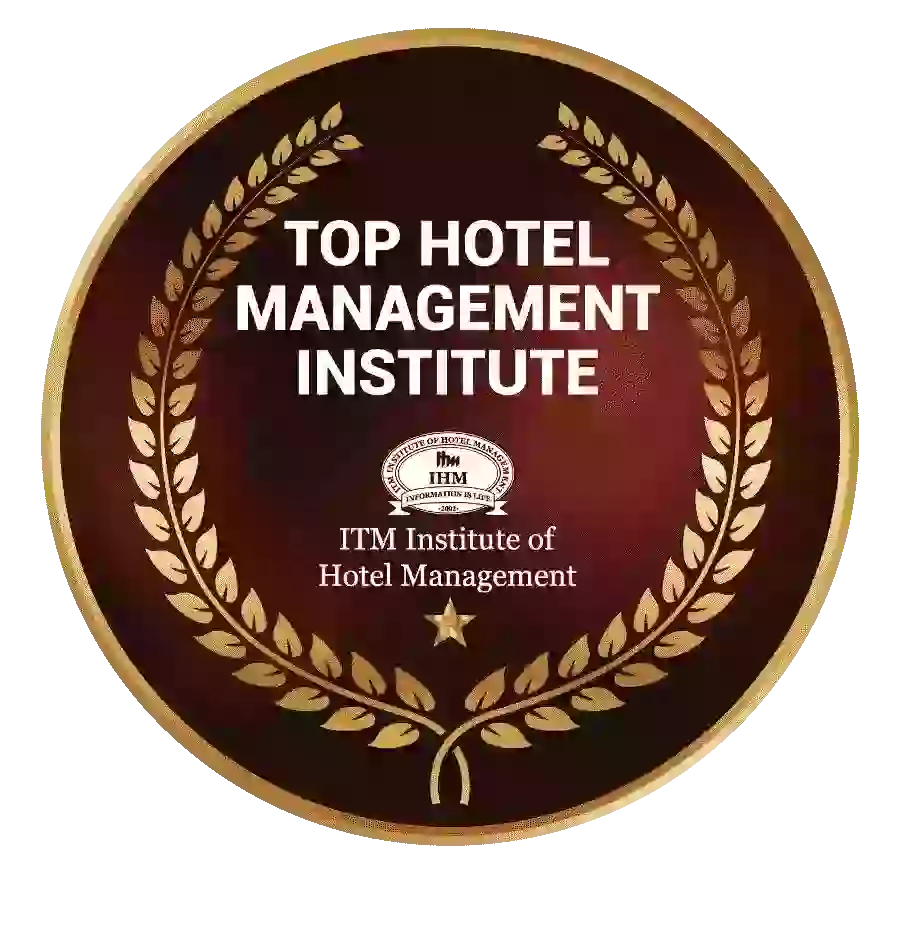 Ranked Top Hotel Management Institute awarded by Times Education Icon 2022
---
Quality Education, Outstanding Administration & Leading Infrastructure by Educational Excellence Awards & Conference 2021
---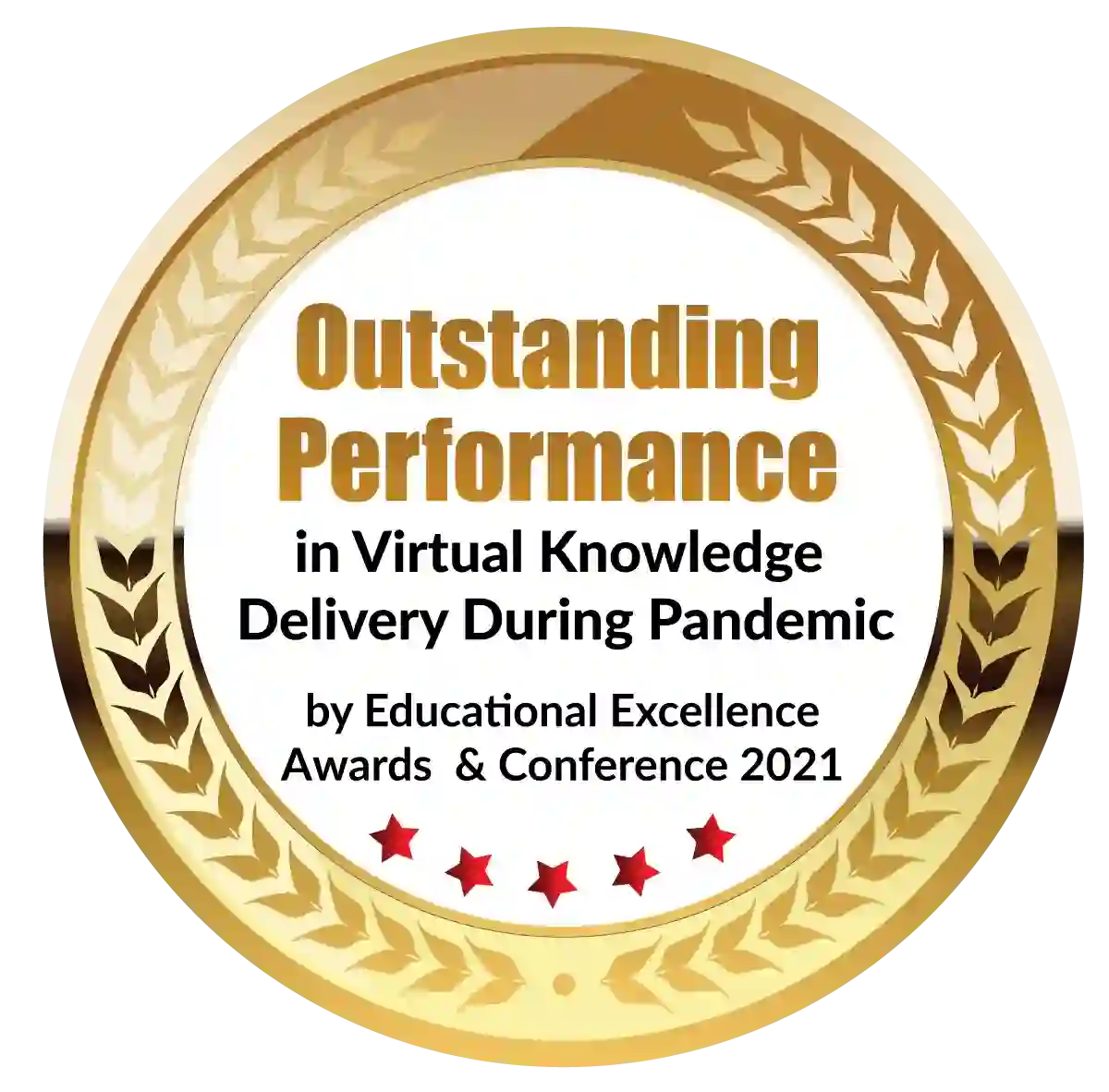 Outstanding Performance in Virtual Knowledge Delivery During Pandemic by Educational Excellence Awards & Conference 2021