Students Trained & Placed
Kitchen Training Facility
International & National Internships only at 5-star Properties
One to One Corporate Mentorship
An Entrepreneurial Culture at the Campus
Dignified with Rankings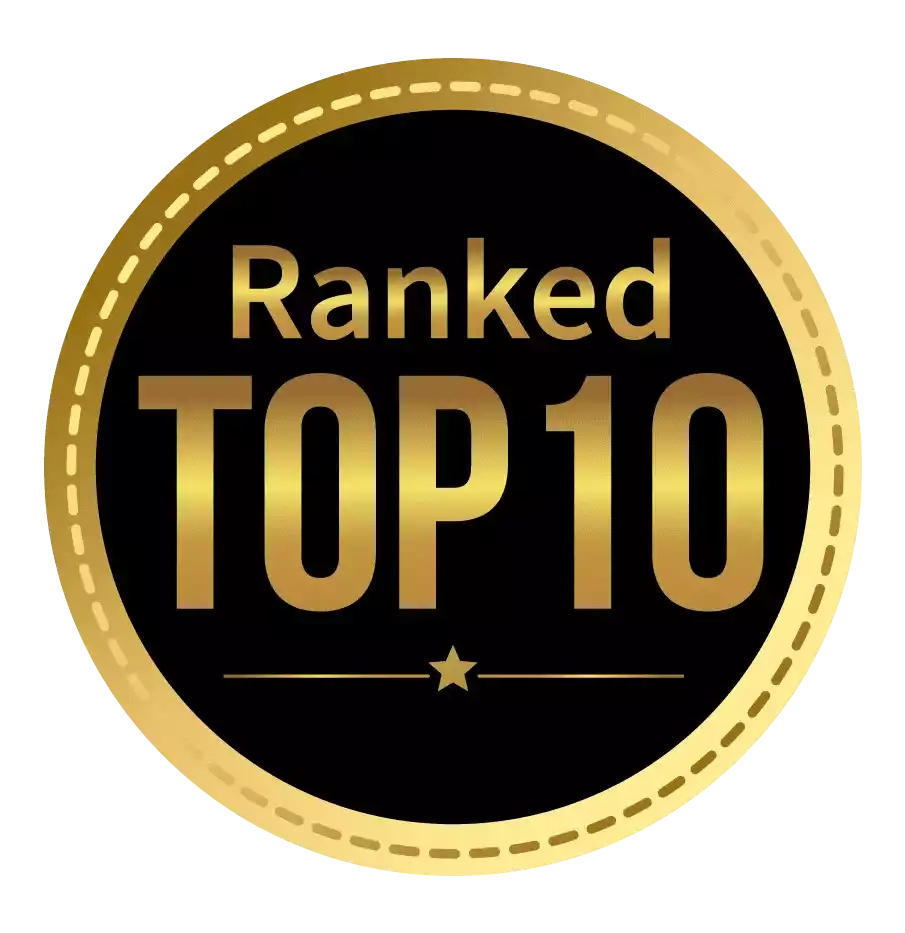 Amongst India's most promising Hotel Management Institute by Higher Education Review 2022
---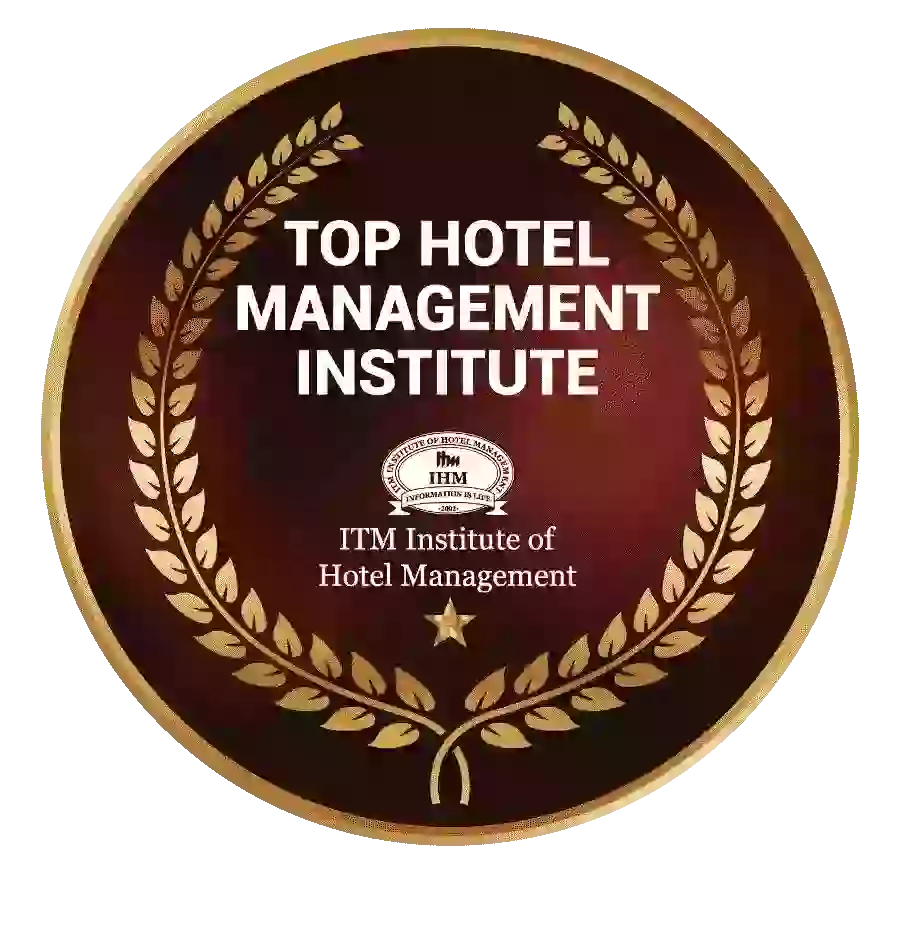 Ranked Top Hotel Management Institute awarded by Times Education Icon 2022
---
Quality Education, Outstanding Administration & Leading Infrastructure by Educational Excellence Awards & Conference 2021
---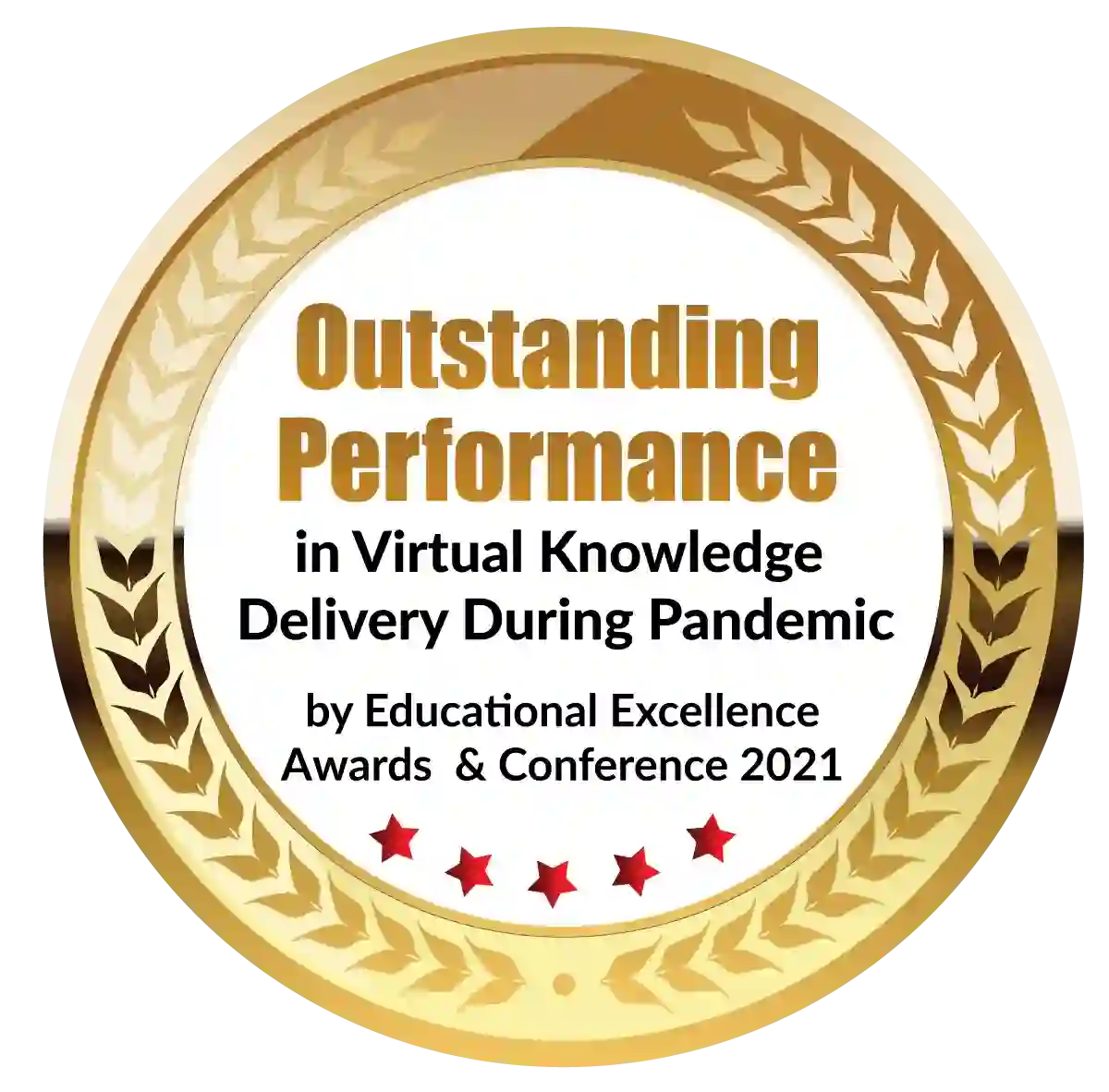 Outstanding Performance in Virtual Knowledge Delivery During Pandemic by Educational Excellence Awards & Conference 2021
When choosing a college for your higher education, it helps to know which PG program you would like to do. There are a wide variety of colleges in Navi Mumbai making it difficult to select, but you can narrow down the list by considering only those that are offering the PGDM specialization of your choice. The most popular specialisations these days are Digital Marketing, Operations and Supply Chain Management, Finance, Business Analytics, Retail Management and more.
For any PGDM college that you choose, you will be required to appear for entrance exams such as CAT, XAT, MAHCET, CMAT, and MAT, depending on the institute and its preferences. 
Let's find out more about these entrance exams:
Common Admission Test (CAT) 
The Common Admission Test (CAT) is an all-India entrance exam that is conducted by the IIMs. The IIMs are the highly reputed Indian Institutes of Management. The CAT began as a means for the IIMs to select students for their own programs but is now a recognized industry standard exam.
CAT is a computer-based test that one needs to sit for to get into almost any PG program in the country. All top business schools consider CAT scores for their admission eligibility.
Common Management Admission Test (CMAT)
The Common Management Admission Test (CMAT) which is a National level entrance exam, is conducted online by the National Testing Agency (NTA). Until 2018, it was administered by the All India Council for Technical Education on an annual basis as per the rules and regulations of the Ministry of Human Resource development, Government of India. 
Management Aptitude Test (MAT)
Management Aptitude Test (MAT), another national - level entrance test is conducted 4 times annually. It is conducted by the All India Management Association (AIMA) in various locations across the country. MAT is conducted via both the online and in paper-based offline mode as directed by AIMA. 
Xavier Aptitude Test (XAT)
The Xavier Aptitude Test (XAT) conducted by XLRI Jamshedpur is an entrance exam for post graduation courses. 50,000+ candidates apply for XAT each year and its scores are not only accepted by XLRI Jamshedpur but more than 150 b-schools in India.
The average fees for a PGDM program from any of the top PGDM colleges in Mumbai ranges from 12L to 18L for a 2- year PG program.
Various college ranking agencies release their results chart each year. These agencies categorize colleges on the basis of placement, perception of the college, teacher to students ratio, staff's qualifications and such parameters. Top PGDM colleges in Navi Mumbai are often ranked according to their return on investment against the average annual fee. 
National Institutional Ranking Framework (NIRF) is one of the ranking agencies in India and it is operated by the Ministry of HRD, Government of India. Its main job is to release rankings for colleges.
PGDM colleges in Navi Mumbai cutoff marks are the lowest possible scores on which a student can be admitted into the colleges. They take into consideration entrance exam marks, graduation marks and scores via other selection rounds such as personal interview, essay or group discussions. The MAT exam is accepted in most colleges in Mumbai and so are the CAT and CMAT exams. 
Many colleges in Navi Mumbai provide excellent quality of management education. Students come from different parts of the country to study in these colleges each year. 
The intake of total PG seats in PGDM colleges in Maharashtra state is 52,127 as per the latest AICTE data. The boys to girls ratio is 24:16 respectively. After qualifying in entrance exams, many top colleges conduct personal interviews and group discussions. They also consider your 10th and 12th grades for admission criteria. 
Associated with premium quality colleges are quality placements. The average CTC offered does not slide below 12 to 15 lakh per annum for a PGDM student.  
Some of the top recruiters visiting Navi Mumbai institutes include Kotak Mahindra Group, Boston Consulting group, Bajaj Auto, Bharti Airtel, L'Oreal Paris, Bloomberg, Bank of America, NSE, Reserve Bank of India, IBM, Hindustan Unilever, Godrej, UBS, and many more. 
Top colleges in Navi Mumbai accepting CAT Score offers more than 2 lakh students for appearing CAT. Only in 2019, CAT received 2.44 lakh applications for November examination. Out of all colleges in Mumbai, 41 accept CAT scores as their admission criteria.
PGDM - Specializations 
Choosing the right specialization in PGDM is very important. It can make a huge difference. You should carefully choose your specialization in PGDM as it is based on your interests towards future job opportunities. 
Pursuing PGDM alone is not the key to success; rather, selecting the appropriate PGDM specialties or electives based on one's area of interest, understanding, and applicability to the work is the key to success, as PGDM is not just about getting a job; it is also about creating jobs.
PGDM specialties are organised to provide a deeper knowledge and in-depth understanding of the primary areas of competence chosen by the student in the second year.
In order to teach suitable MBA Specializations Knowledge to the students, top MBA colleges in India use a variety of methodologies, including a balanced blend of classroom curriculum and case study approach. Simply passing on knowledge from instructor to student will not guarantee a bright future for the pupils.
Some of the top specializations in PGDM are:
Marketing  
Marketing is one of the most trending PGDM specializations. The Digital Marketing sector is expecting to grow at a whopping 33.5% rate annually. Marketing Management, Marketing Research, and Advertising are all included in the PGDM in Marketing. It also considers the strategic impact of e-business in enhancing a company's marketing function.
While studying a PGDM in Marketing, one may have a wide range of employment options. This is understandable given that marketing is such a vast subject. In fact, after completing the Post-Graduate Diploma Management in Marketing programme, one can find work almost anyplace.
Market Research Analyst, Marketing Executive, Marketing Manager, Brand Manager are positions that you can apply for in this sector.
Human Resource Management
Human resource management is becoming an essential department of every IT and tech company. In this modern era of the corporate world, specialization in HR is a well suited job opportunity. 72% of companies around the world believe that HR Management is an important department for proper and smooth functionality of the organization. 
In South-asia, 83% of the companies prioritized HR tech advancements. By 2025, it is expected to cross USD30 billion globally. According to their tastes, students select a suitable blend of elective courses. Graduates of this degree are qualified for executive roles in HRD, personnel management, labour relations, and other related fields.  According to their tastes, students select a suitable blend of elective courses. In India and internationally, alumni hold senior positions in private and public sector organisations, as well as multinational corporations.
Business Analytics 
Business Analytics management is booming in recent decades. It has grown to be the most demanded specialization of the modern era. It basically deals with raw data and quantitative analysis and processes it to convert into simple information which can be used by the organization in decision-making process. In most cases, the most important decision is taken from Business Analytics in which a company can be saved from hazardous accidents. 
The average salary of Business analytics is about 6 to 10 lakh. It is expected to cross $50 billion this year becoming one of the highest paid jobs in the world. 
Organizations utilise a combination of talents, technology, applications, and processes to gain data-driven insights, which is known as Business analytics. These findings can help with decision-making in a variety of departments, including finance, marketing, and operations. This programme was created by working managers and subject matter experts.
Financial Technology
Financial Technology is a new field that combines technology with finance to create seamless and efficient financial services utilising cutting-edge technology. It will alter and disrupt the way banks, insurance businesses, non-banking financing companies (NBFCs), payment banks, stock trading firms, and investment advising firms conduct 
Students will gain a thorough grasp of concepts such as Algorithm Trading, which aim to improve efficiency and financial inclusion in the financial services sector's procedures, delivery, and outreach. 
Retail Management
This course gives students a thorough understanding of the concepts and processes involved in retailing and related industries. It includes both academic and practical approaches to best practises in national and international retail. Important business skills such as budgeting, problem solving, consulting, and team management will be taught to students.
A PGDM-RM graduate can choose from a wide range of career and job opportunities. They can expect to earn between INR 20,000 and 40,000 per month working for companies like Lifestyle, Big Bazaar, Shoppers' Stop, Reliance Industries, and others. A person can work as a retail store manager, a financial controller, or a retail sales executive, among other positions.
Summing up, there are many colleges in Navi Mumbai which provide world class management education with various specializations in many fields. 
These institutions have tied up with many international business institutions and organizations. To get into a good college, you need to study and crack tough entrance exams and other required steps. But once you have succeeded and acquired post graduation certification, nothing can stop you from being successful.
Dignified with Rankings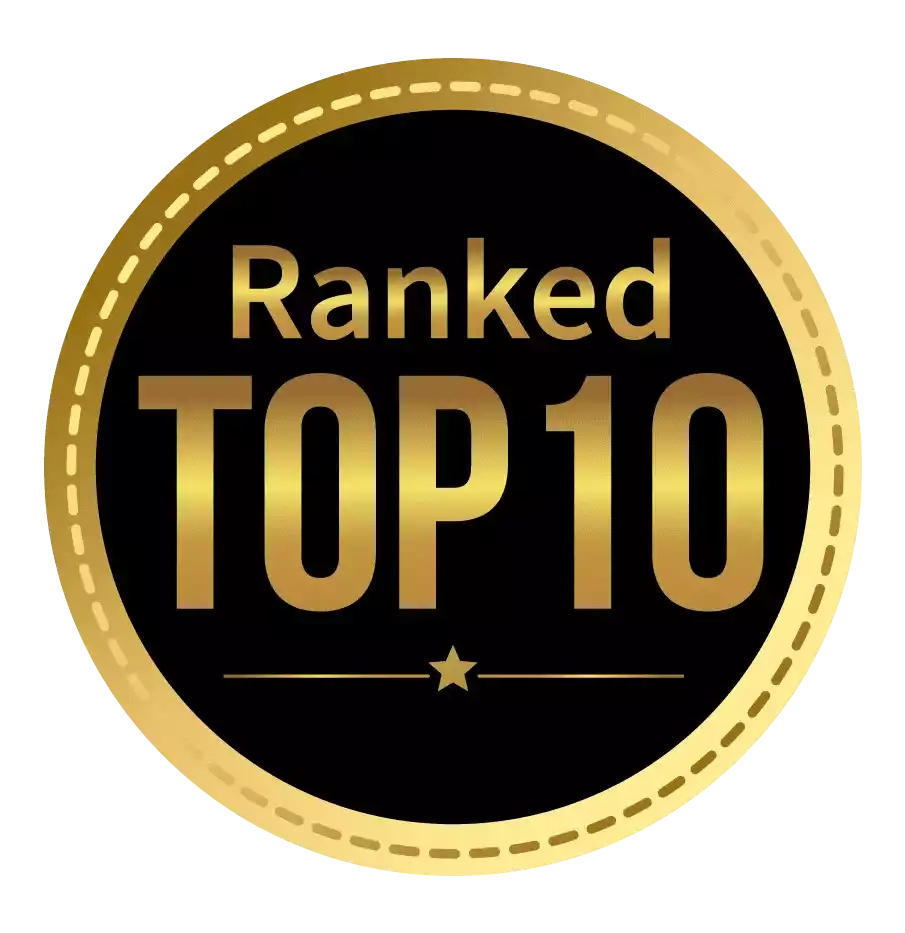 Amongst India's most promising Hotel Management Institute by Higher Education Review 2021
---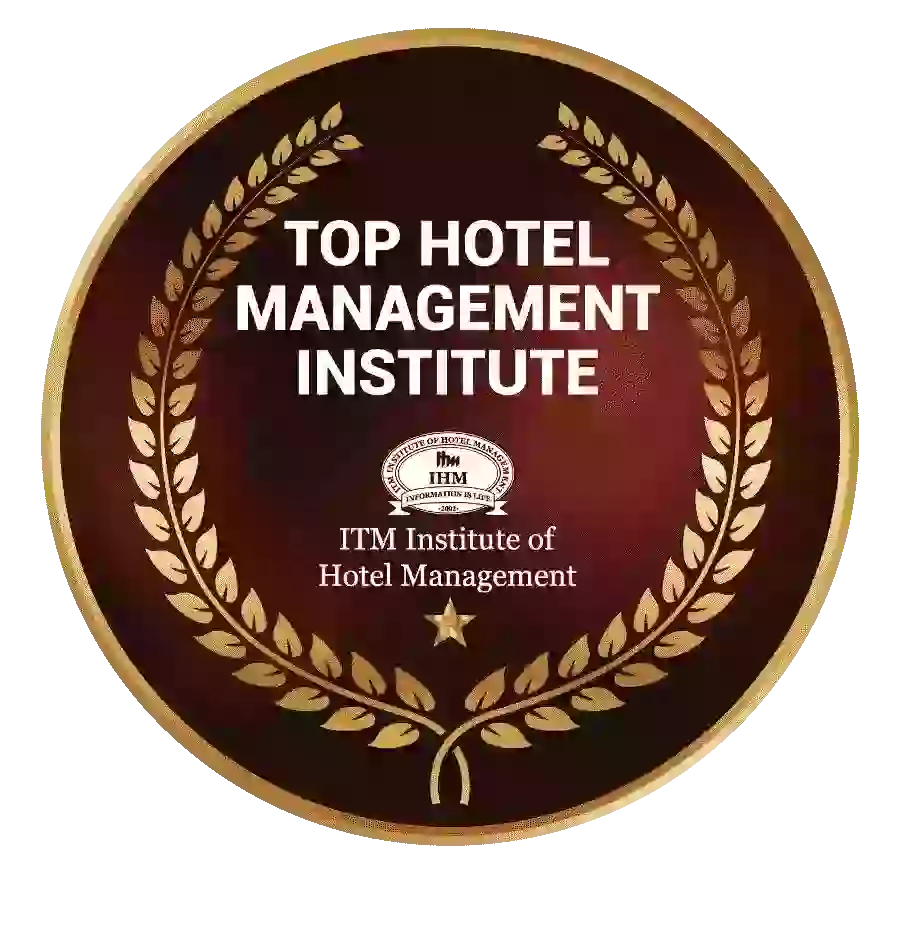 Ranked Top Hotel Management Institute awarded by Times Education Icon 2022
---
Quality Education, Outstanding Administration & Leading Infrastructure by Educational Excellence Awards & Conference 2021
---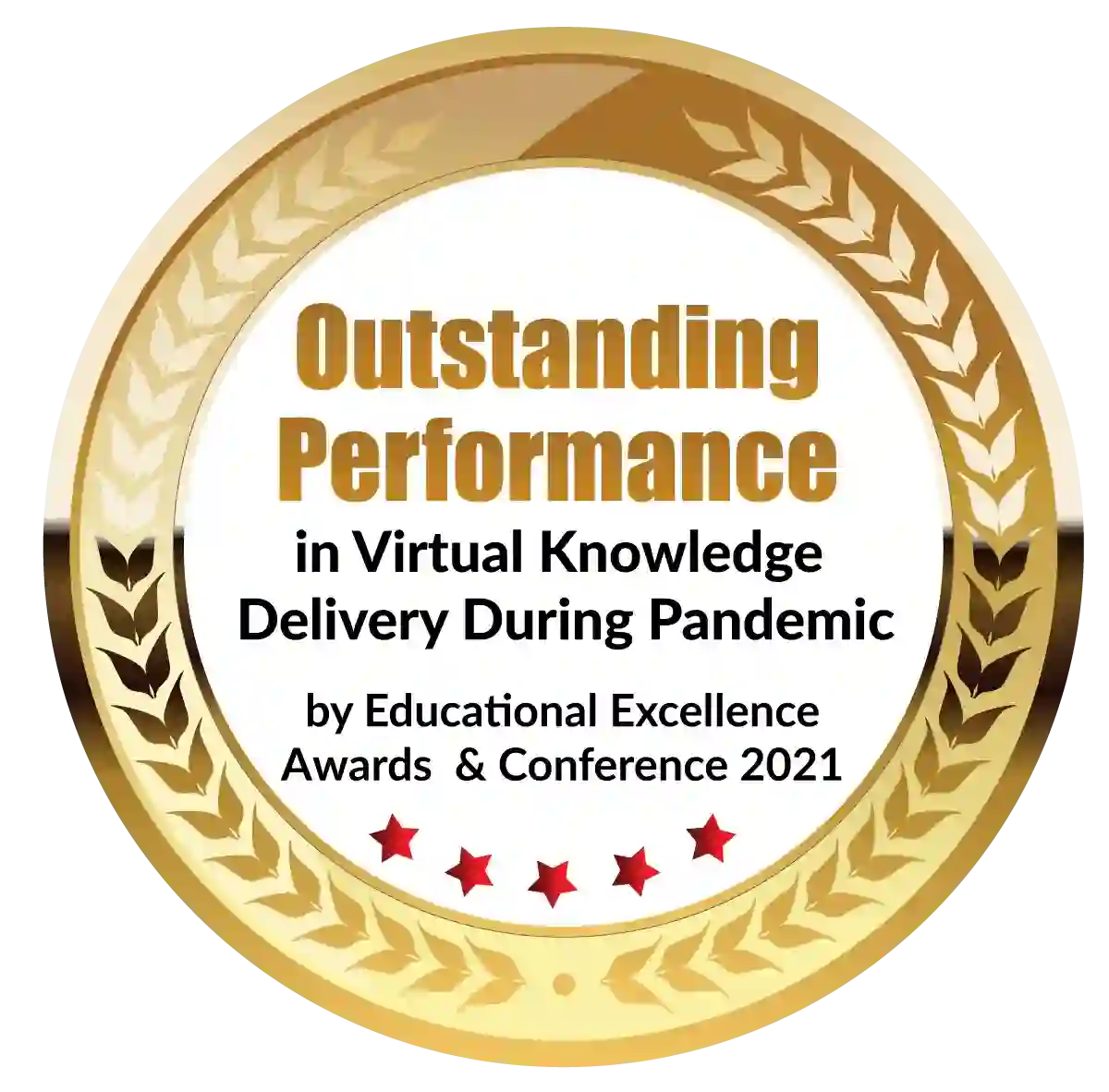 Outstanding Performance in Virtual Knowledge Delivery During Pandemic by Educational Excellence Awards & Conference 2021