Students Trained & Placed
Kitchen Training Facility
International & National Internships only at 5-star Properties
One to One Corporate Mentorship
An Entrepreneurial Culture at the Campus
Dignified with Rankings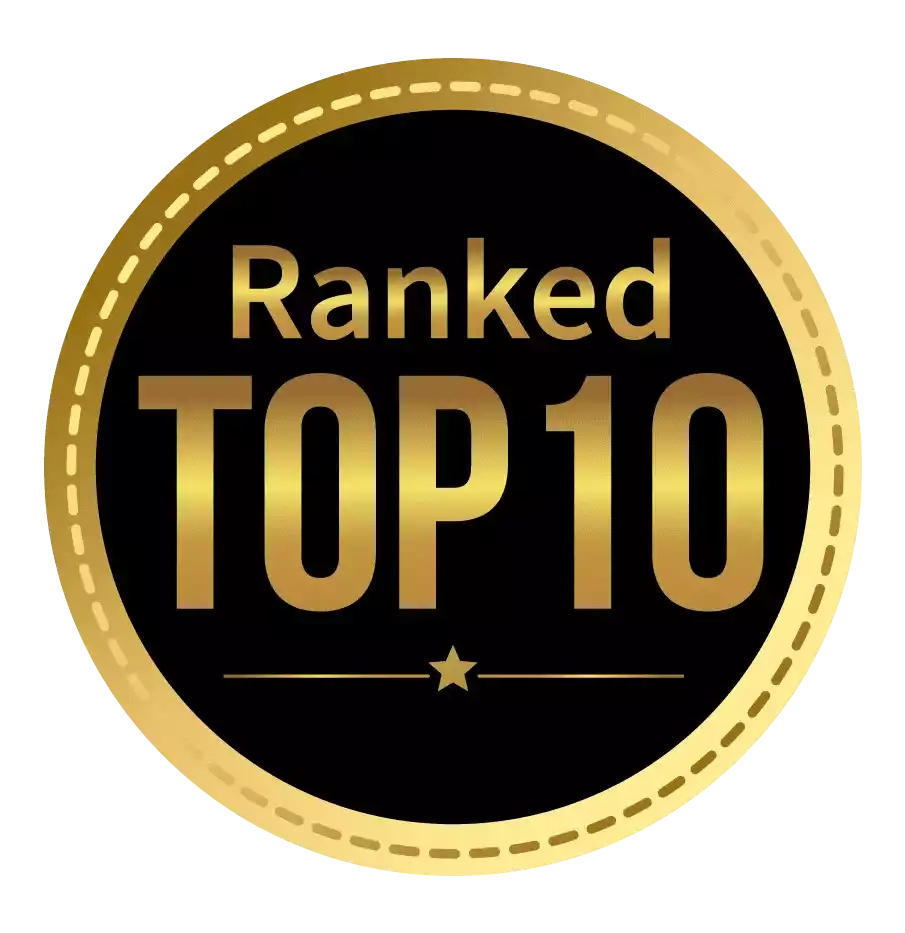 Amongst India's most promising Hotel Management Institute by Higher Education Review 2022
---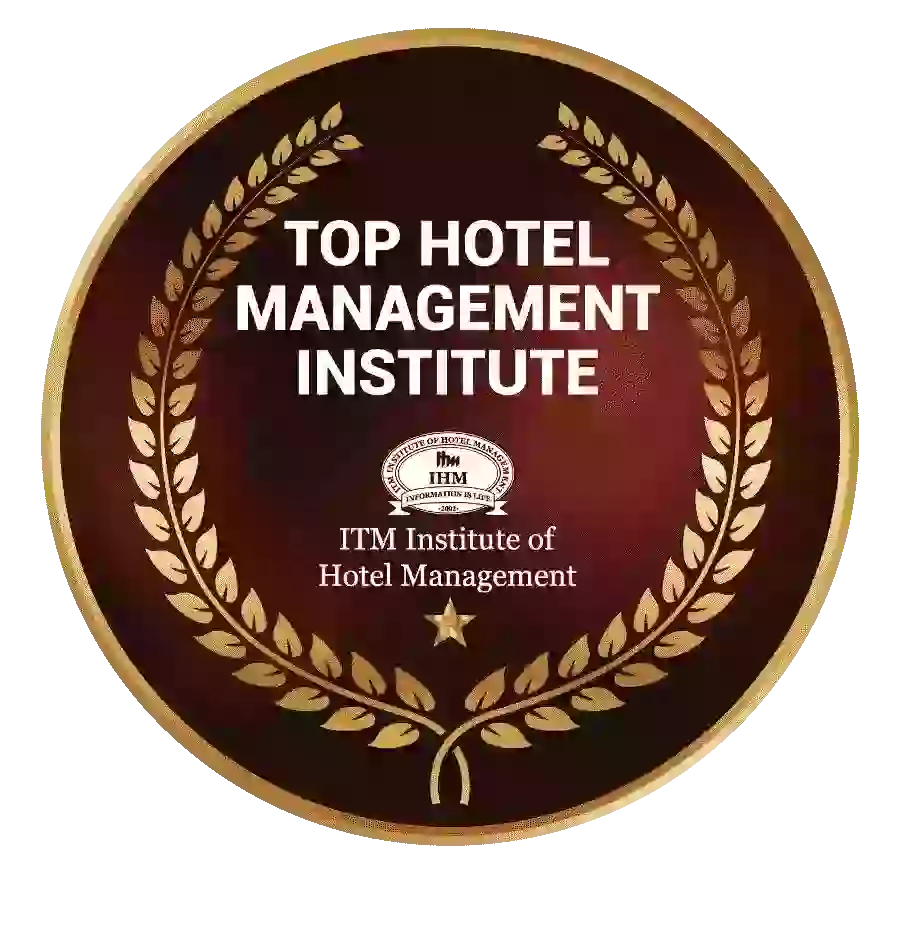 Ranked Top Hotel Management Institute awarded by Times Education Icon 2022
---
Quality Education, Outstanding Administration & Leading Infrastructure by Educational Excellence Awards & Conference 2021
---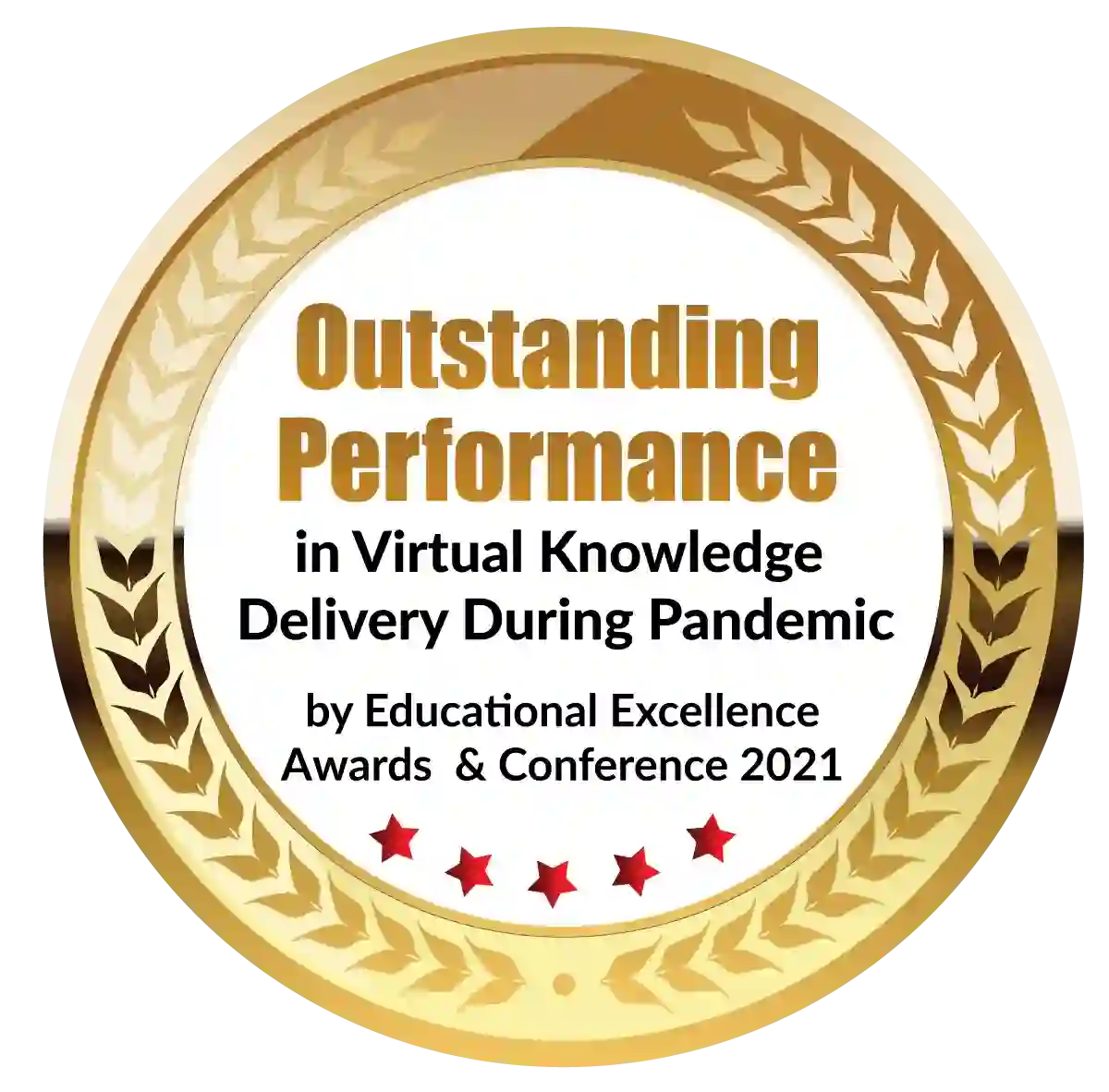 Outstanding Performance in Virtual Knowledge Delivery During Pandemic by Educational Excellence Awards & Conference 2021
Management degrees are prized in both Indian and international markets. Many students choose PGDM or post-graduate diplomas in management programs among the different management courses available. A PGDM degree is designed to improve students' managerial and leadership skills so that they can pursue a variety of career options after graduation and ascend to top management positions. Choosing the right B school can be challenging. Given the number of new universities entering the market and providing good placement figures, as well as the growing range of specializations, making a decision can be difficult. However, one should always consider the college's ultimate goal, as this is the vision that the staff has and will pass on to their students. Do you wish to apply for PGDM programs at the best PGDM colleges in India? If that's the case, you've come to the right place.
Here are eight reasons why you should study PGDM course at the best PGDM colleges in India
1.  The value proposition of the college is the first and greatest reason. The college is associated with a current approach and progressive thinking toward all elements of learning. This method finds its roots in all areas, whether it's curriculum design, course delivery, assessment process, industry exposure, or even value addition in the courses presented. With a unique and well-designed learning architecture, the batch size is substantially lower than at other colleges, ensuring that each student receives the greatest possible care.
2. The best PGDM institutes in India usually prioritize quality above the number. All students receive adequate industry exposure at all times. Simultaneously, an exclusive arrangement has been made to build communication and soft skills in support of the students' healthy and all-around development.
3.  Student counseling receives special attention, as well as a focused approach to the placement cell. best In India, PGDM colleges place a strong emphasis on studying outside of the classroom as an important element of preparing students for the future. Wipro, Mahindra, HCL, and other firms are actively recruiting from top PGDM institutes in India. All students receive extensive international exposure so that they are knowledgeable of all global markets.
4. The traditional approach and modern-day learning are incompatible. As a result, the best PGDM colleges in India have incorporated studying outside of the classroom methods into our current educational environment. At PGDM colleges in India, students participate in a variety of activities and events that enable them to improve critical thinking, problem-solving abilities, organizational skills, and decision-making skills. It aids in the development of student's self-esteem and confidence. 'Beyond the Classroom' helps kids improve their personal, social, and emotional growth while also enhancing standards. The PGDM colleges provide a wide choice of co-curricular activities for students to explore and develop their interests, creative abilities, and managerial instincts.
5. Several student-led groups plan a variety of activities and events, including:
Marketing Club
HR Club
Finance Club
Cultural Club
Movie Club
Photography Club
Quiz Club
Music Club
Students participate in institutional events, seminars, workshops, and ceremonial occasions in addition to club-related activities.
6. At the best PGDM colleges in India, mentoring is an important element of the learning process. Mentoring helps students improve their personal and professional performance and development. The mentor helps a student's career development by acting as a role model, guide, and coach. The involvement of alumni and corporate guides, as well as faculty trainers, is a unique characteristic of mentoring at PGDM colleges.
The following are some of the goals of mentorship programs:
To offer students with the necessary information, support, and encouragement to achieve their goals.
Mentors and students should work together to create a meaningful learning environment.
To raise awareness of campus services.
To assist in achieving career and educational objectives.
7. Students can expect an all-around learning architecture from the leading PGDM colleges in India and their on-demand business management courses, which include career development, mentoring, counseling, placement, and all other necessary accommodations. Students will be challenged to attain their full potential, acquire resources to help them define their professions, meet lasting mentors, and discover opportunities beyond their wildest expectations.
The following is the learning architecture:
Classroom Discussions
Discussion of Case Study
Simulations in Business
Presentations in Class
Projects in Progress
Internship throughout the summer
Corporate Discussions
Alumni Conversations
8. In addition to excellent academic support, the top PGDM colleges in India have some of the greatest infrastructure, including an all-WIFI campus and residential amenities for both men and women.
PGDM courses in India
The PGDM program is designed to help students develop their personalities as well as gain advanced knowledge of business management and the corporate world through rigorous training and hands-on corporate experience. Here is a list of the most popular PGDM specializations: India's top PGDM universities
PGDM in Marketing
Marketing is focused on establishing business objectives and understanding the needs of current clients. With high salaries and the need for innovative and inventive skill sets, this is one of the most popular MBA and PGDM programs. This expertise is best suited to people who are energetic, extroverted and have a unique ability to solve problems through creative techniques.
PGDM in Finance
Financial management is a vital part of every organization, and one of the best things about pursuing a career in finance is that there are high-paying possibilities for financial experts in practically every industry. This is an ideal concentration for those with a solid mathematical background and an interest in finance and banking.
PGDM in Human Resource Management
Human Resource Management (MBA & PGDM) involves the management of all resources in an organization for the purpose of preserving organizational structure. This is an excellent specialty for someone with exceptional interpersonal skills who wants to help companies get the most out of their personnel.
PGDM in Digital Marketing 
In today's web-based world, digital marketing has become one of the most important aspects of any organization, as a series of online actions are planned to achieve specific business goals, by utilizing the most appropriate online channels to increase revenue and strengthen relationships with your target audience.
Scope Of PGDM
You can take advantage of the right professional chances after PGDM if you choose the right academic path rather than merely going through any management diploma degree. You can work as a refined, skilled, and valued management professional in a variety of jobs after earning your PGDM.
Here are some interesting job opportunities in specific industries:
Private-sector employment includes:
Management students are needed in diverse jobs in various operational divisions by private companies. It is easier to be placed in top private organizations that undertake campus placements if you completed your PGDM at a reputable college. Otherwise, you can apply for entry-level positions in marketing, finance, human resources, IT, research, and other departments.
Jobs in the public and private sectors:
In the public sector, there are roles for business leaders and managers with various expertise. However, you must maintain track of the openings and apply as soon as possible, as they are restricted. You can also pursue operations management positions in manufacturing companies or industries. It can provide you with the solid foundation and exposure you need to advance effectively in your field. You can learn about the real-time applications of management concepts.
Research institutes:
Following your PGDM, you can pursue a variety of employment paths, including those in research institutions and companies. If they are skilled at mathematics, these businesses hire management postgraduates as business analysts or analytical experts.
Consultancy services:
Another field that can be intriguing to people looking for post-PGDM job options is business counseling or consultancy. You can work as a financial advisor in a bank or a financial institution, or as an IT advisor in a technology corporation. Any management specialization can prepare you to work as a consultant. You can select the appropriate position based on your primary subjects, abilities, and interests. Business consultancy allows you to work full-time or freelance.
Jobs in education:
If you wish to stay connected to academia, teaching students at management institutes or coaching schools that prepare students for management admission examinations is the ideal option. This employment can also be lucrative.
Entrepreneurship:
An excellent PGDM program can provide you with the managerial, leadership, problem-solving, and communication abilities you need to succeed as an entrepreneur. As a result, entrepreneurship is another excellent alternative to consider.
Progress inside your organization:
If you are a seasoned professional who has finished an executive PGDM program, you will have no trouble finding work following graduation. Your ability to demonstrate management talents at work will assure your advancement to higher positions within your firm. If you uncover greater chances outside of your company, you can pursue them as well.
The long-term goals and aspirations of the best PGDM colleges in India are typically deciding considerations. An excellent PGDM program will teach you the necessary managerial and leadership abilities for managing company operations in both public and private companies. You can work as an entrepreneur, professor, or researcher after completing the PGDM. It also improves students' overall personality attributes, such as their ability to communicate and make timely judgments, as well as their problem-solving abilities.
Dignified with Rankings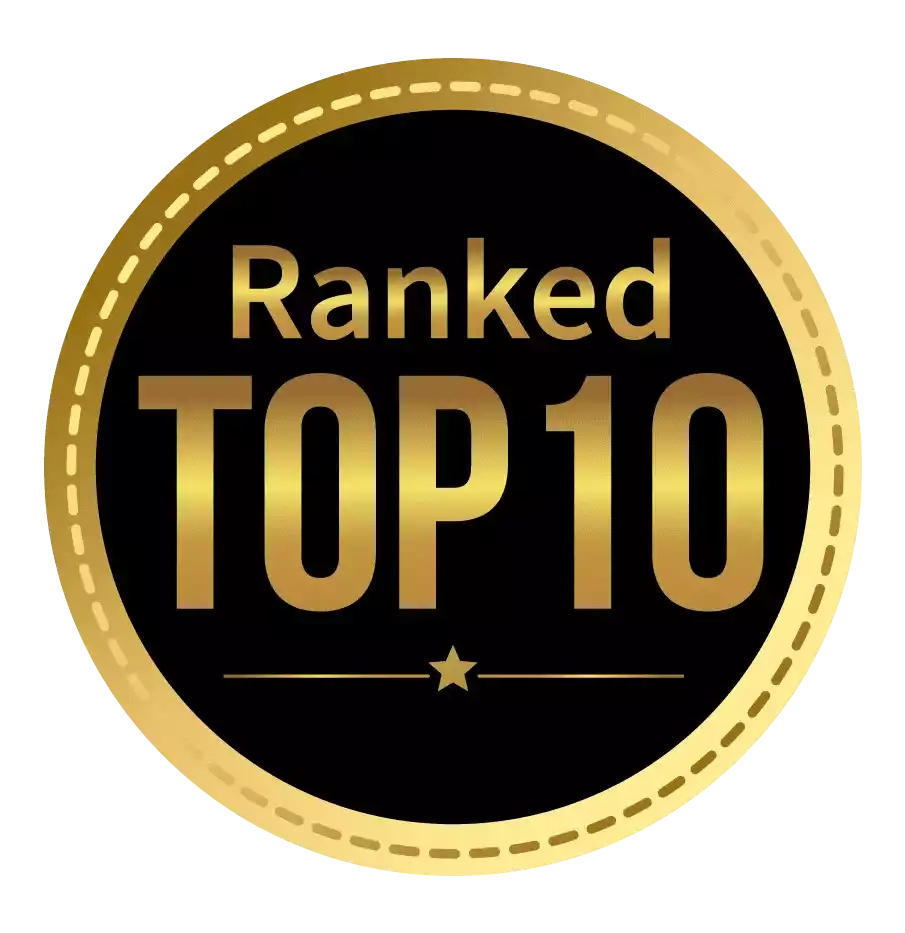 Amongst India's most promising Hotel Management Institute by Higher Education Review 2021
---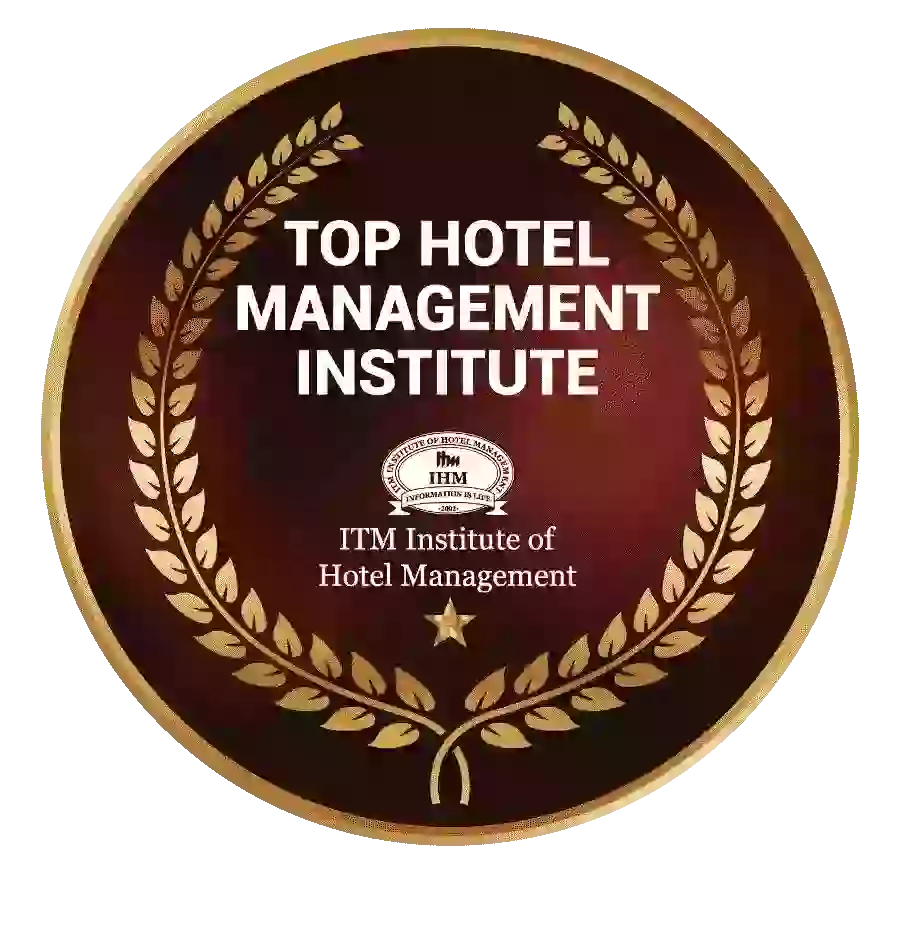 Ranked Top Hotel Management Institute awarded by Times Education Icon 2022
---
Quality Education, Outstanding Administration & Leading Infrastructure by Educational Excellence Awards & Conference 2021
---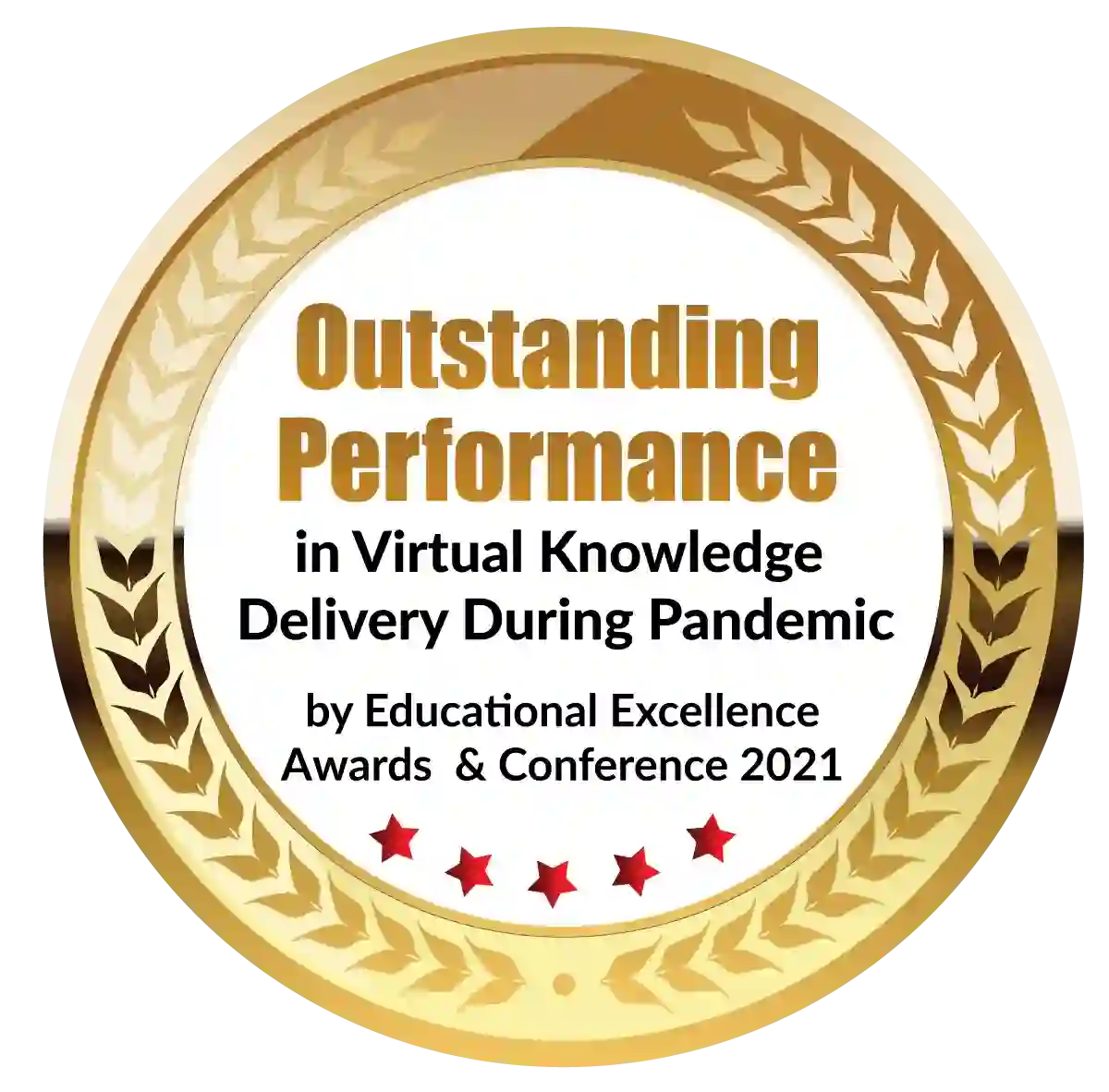 Outstanding Performance in Virtual Knowledge Delivery During Pandemic by Educational Excellence Awards & Conference 2021