Students Trained & Placed
Kitchen Training Facility
International & National Internships only at 5-star Properties
One to One Corporate Mentorship
An Entrepreneurial Culture at the Campus
Dignified with Rankings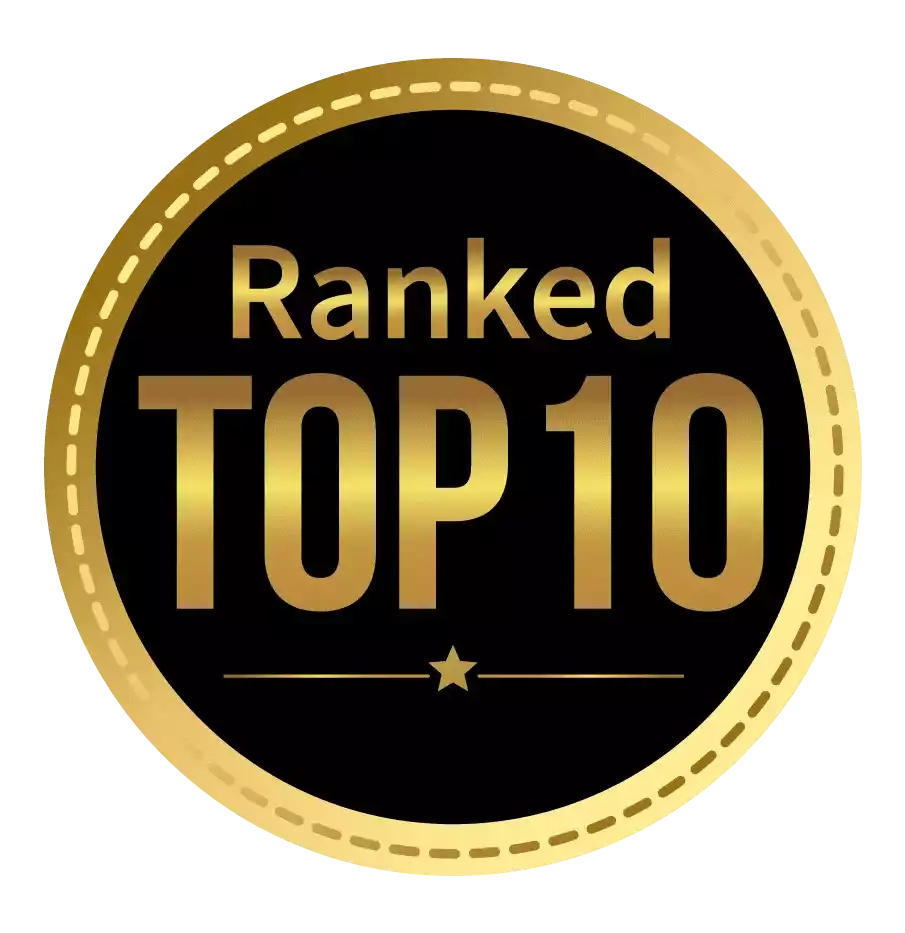 Amongst India's most promising Hotel Management Institute by Higher Education Review 2022
---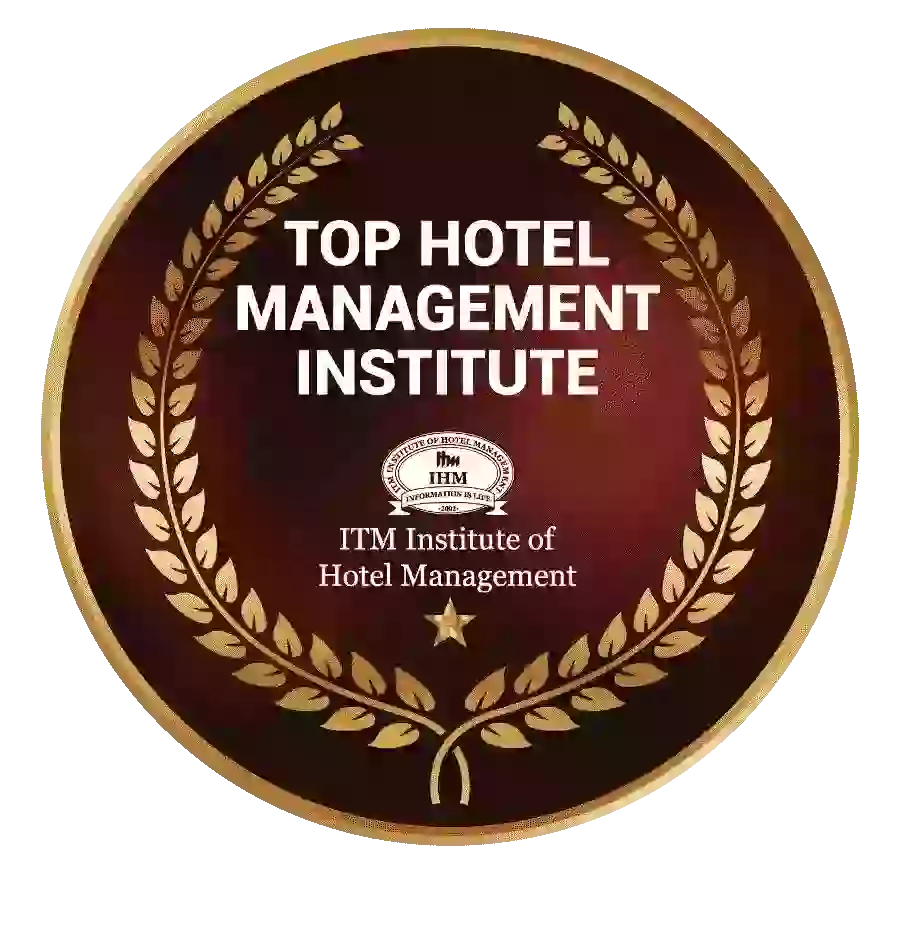 Ranked Top Hotel Management Institute awarded by Times Education Icon 2022
---
Quality Education, Outstanding Administration & Leading Infrastructure by Educational Excellence Awards & Conference 2021
---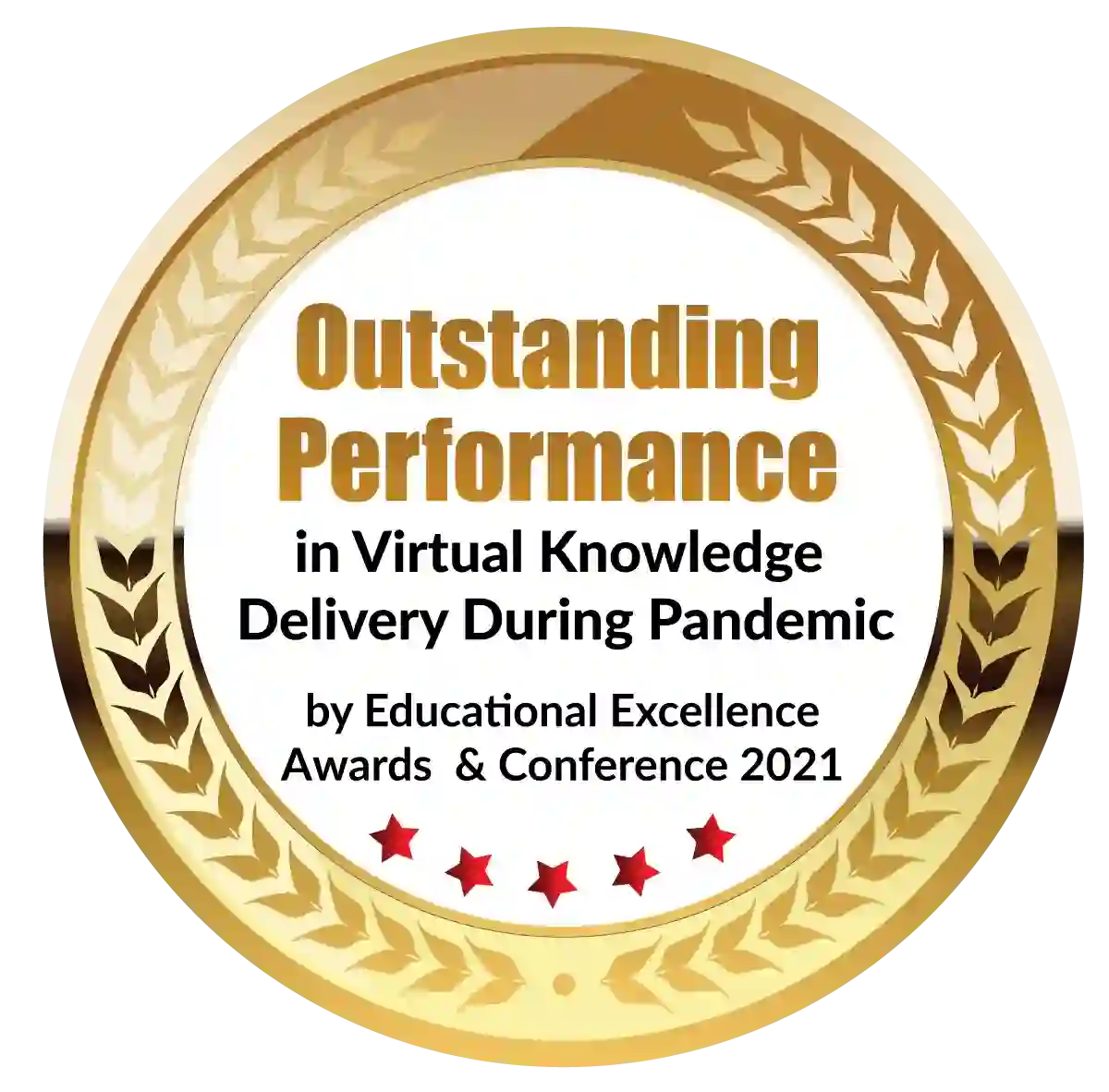 Outstanding Performance in Virtual Knowledge Delivery During Pandemic by Educational Excellence Awards & Conference 2021
Today, the majority of universities and educational institutions provide courses that are freely accessible to everyone interested in learning. The course that has recently gained a lot of attention among all business graduates is 'PGDM courses in India.'
PGDM, or Post Graduate Diploma in Management, is delivered by autonomous institutes accredited by AICTE, Ministry of Education, Government of India. Though it is equivalent to an MBA degree, the program's value proposition is multifaceted. The institutes' PG courses take an industry-related approach, which helps students learn and comprehend the demands of the industry more effectively.
Bangalore, widely known as the "Silicon Valley of India," is home to some of the best Indian-Global Information Technological and Artificial Intelligence Industries. This has increased the number of chances available to engineering and management students in Bangalore.
Furthermore, when it comes to the educational sector, Bangalore features some of the best PG programs in India. PGDM courses in Bangalore, on the other hand, is one of the top-ranked business schools in Bangalore for PG. The business school seeks to educate young men and women who are capable and willing to develop and implement their own ideas, methods, and concepts.
But, before you make a decision, consider the following points to help clear the air for all students interested in doing PGDM in Bangalore:
LESS TIME, MORE INFORMATION:
PGDM courses in Bangalore, the Ministry of Human Resource Development, and the Government of India has been approved by AICTE, making the business school more accessible for industry-related learnings. It is also more practical than a traditional MBA.
OPTIONS FOR MULTIPLE SPECIALIZATIONS
The various specializations given by business schools vary, however, PGDM courses in Bangalore boast an abundance of specializations that would enable any student to establish a successful career in their chosen disciplines. Human Resources, Operations, Marketing, Finance, Healthcare Management, Retailing and Supply Chain, Banking and Insurance, Sport Management, Business Analytics, Data Science, Product Management, and many other disciplines are represented in PGDM courses in Bangalore.
COST-EFFECTIVE
Although the course duration is equivalent to that of other postgraduate programs, the fee is far lower than that of any standard MBA degree in Bangalore. The fee structure of PGDM courses in Bangalore is quite inexpensive, at 9 lakhs, with a very strong ROI when compared to most b schools in Bangalore offering similar programs.
A WAY INTO A PROFITABLE CAREER
Because PGDM courses in Bangalore are created with the continually changing business in mind, the institution's placements enable students to begin a successful career in the world's top-tier firms such as KPMG, Deloitte, PWC, Grant Thornton, Gartner, Federal Bank, Credence, HDFC, and many more.
GET A HEAD START ON THE PAYSCALE
According to a report, prominent companies pay PGD graduates 20% more than IT and IT workers. The average PGDM courses in India pay is between 7 and 10 lakhs per year, whereas the global average is between 10 and 20 lakhs per year.
EXPERIENCE MORE FLEXIBLE LEARNING
The flexibility provided by these institutions is the best part of doing PG in Bangalore. Students can select between full-time, online, and distance learning. The PGDM courses in Bangalore is a full-time program that includes extensive industry contact and company visits.
IMPORTANT INDUSTRY INTERACTION
In comparison to other Bangalore universities, PGDM courses in Bangalore has numerous industry collaborations that allow students to learn from renowned industry professionals, practitioners, and leaders. The faculty members at the university are also alumni of globally famous business institutions, which is critical for a management student's exposure and learning experience.
EXPOSURE TO THE WORLD
During their term, PGD students have numerous opportunities to tour international institutes. However, this is heavily dependent on the university a student picks. PGDM courses in Bangalore has a worldwide immersion program for its students in partnership with International Institutes, which is a fantastic opportunity for a student to be exposed to global industrial perspectives.
In summary, a PGDM in Bangalore is a degree with a wide range of options and offerings for students seeking a more flexible and practical-based management option than an MBA.
If you are unsure about the college to attend for pursuing PGDM in Bangalore or the structure of PG course fees in Bangalore, the information provided above can assist you in making an informed decision.
Companies nowadays seek applicants with a post-graduate diploma in management because there are few jobs or positions that may be managed by candidates who meet the necessary standards. When applying for jobs, an MBA or a PG degree will give you an advantage over those who do not.
The reason for this is that a PGD degree is regarded as a powerful success instrument. Furthermore, some of the world's most powerful businessmen have Diploma in PG qualifications and eligibility, which has helped them to become household names around the world.
It is critical to understand that the abilities you learn as a management student are transferable. The reason for this is that it allows you to choose from an infinite number of industries. Furthermore, the post-graduate diploma in management allows students to have a multitude of talents that they can highlight in cover letters, resumes, and interviews.
If you wish to excel in business administration, the PGDM in Bangalore is an excellent option. You can participate in a variety of courses and seminars to help you hone your abilities.
If you believe that navigating the corporate hierarchy will be difficult, you can pursue a post-graduate diploma in management. All of the essential concepts of maintaining partnerships with diverse business communities are largely followed by PGDM in Bangalore programs. It offers assistance from an exceptional industry interaction for students interested in learning PGDM courses in India.
Aside from that, it provides a learning atmosphere for them to become leaders and entrepreneurs. When studying PG, you will have the opportunity to participate in case studies, presentations, company visits, and so on.
If you want to pursue a post-graduate education in management, you must first comprehend the competitive marketplace in which we all live. This allows students to feel more at ease while addressing industry issues with other business executives.
Furthermore, keep in mind that your education or experience has led you a long way. However, learning everything just by experience is nearly impossible. In the real world of business, theories, ideas, and strategies contribute to outperforming your employment experiences.
As a result of the foregoing, it is becoming mandatory to obtain a PG degree in order to work in a business or management firm.
Here are some more tips to choose a great college in PGDM in Bangalore:
The placement history is important.
Placement is critical, especially if you are taking courses such as PGDM courses in India. If a college provides a placement solution, it has an excellent reputation for providing a high-quality education to its students. Even though, in the practical sector, what counts most is the education that the college provides to its students, judging the placements is equally vital to determine the college's excellence.
Only reputable organizations conduct campus interviews at the best PGD schools in Bangalore. As a result, when choosing PGDM courses in India colleges, evaluate the placement history before making a decision.
Learn about the curriculum.
A comprehensive examination of the curriculum will undoubtedly provide you with a clear picture of the level of education that an institution emphasizes. As a result, when selecting the top PGDM courses in India college in Bangalore, keep the curriculum as one of the most important criteria in mind.
Furthermore, nothing is more vital than a decent education because it will help you achieve. When reviewing the curriculum, ensure that the school gives students the appropriate amount of theoretical as well as practical knowledge.
Only possessing subject knowledge is not enough; proper application, as well as teamwork, are also required, in addition to soft skills. Also, make sure that the training is relevant to the current national and worldwide market realities.
Examine whether the college provides worldwide exposure.
If a college offers international internship chances to its students, you should absolutely consider attending. The worldwide internship allows you to work in a foreign country and learn about its work culture as well as the international market circumstances. All of these factors contribute to your standing as a desirable prospect.
Furthermore, interning in a foreign country will naturally boost your résumé. Some of the best PGDM colleges in India have worldwide ties, so students can intern with global companies.
Finally, you must determine what you want from your PG program and how you intend to develop your future. For example, your career objective, the ultimate goal, and what you want to pursue aside from PG Diploma courses are all key considerations when enrolling in PGDM courses. As a result, you will be able to make more informed decisions, particularly regarding your requirements.
Dignified with Rankings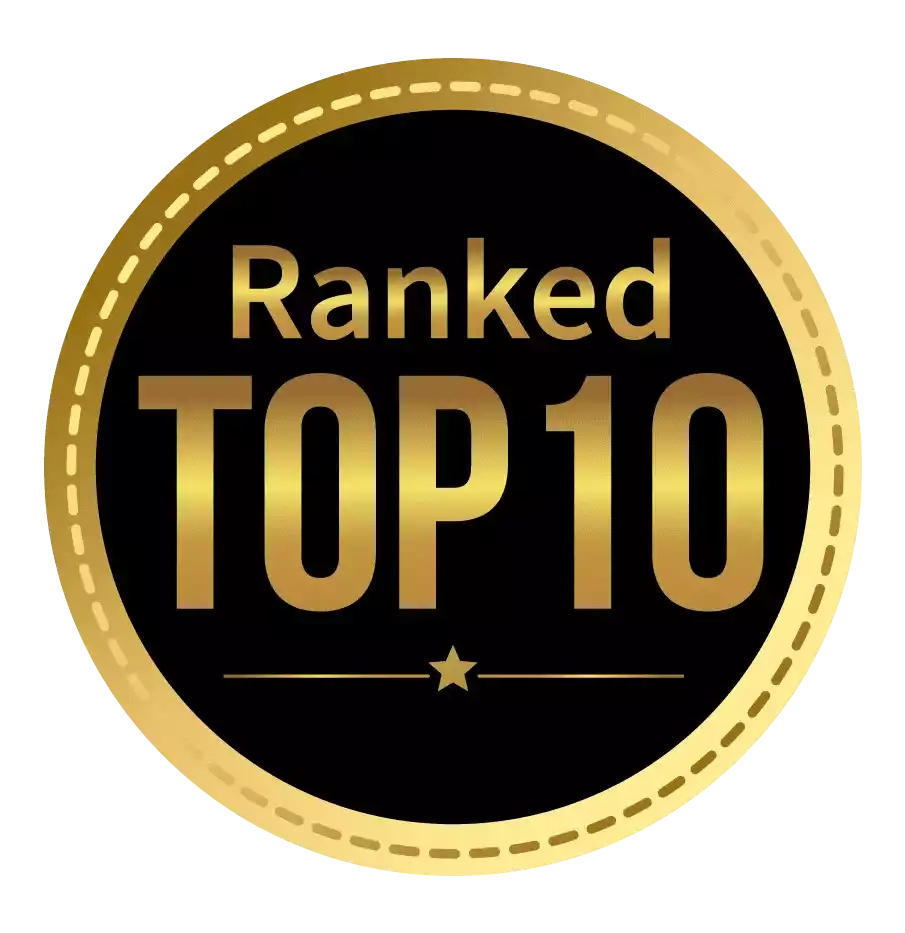 Amongst India's most promising Hotel Management Institute by Higher Education Review 2021
---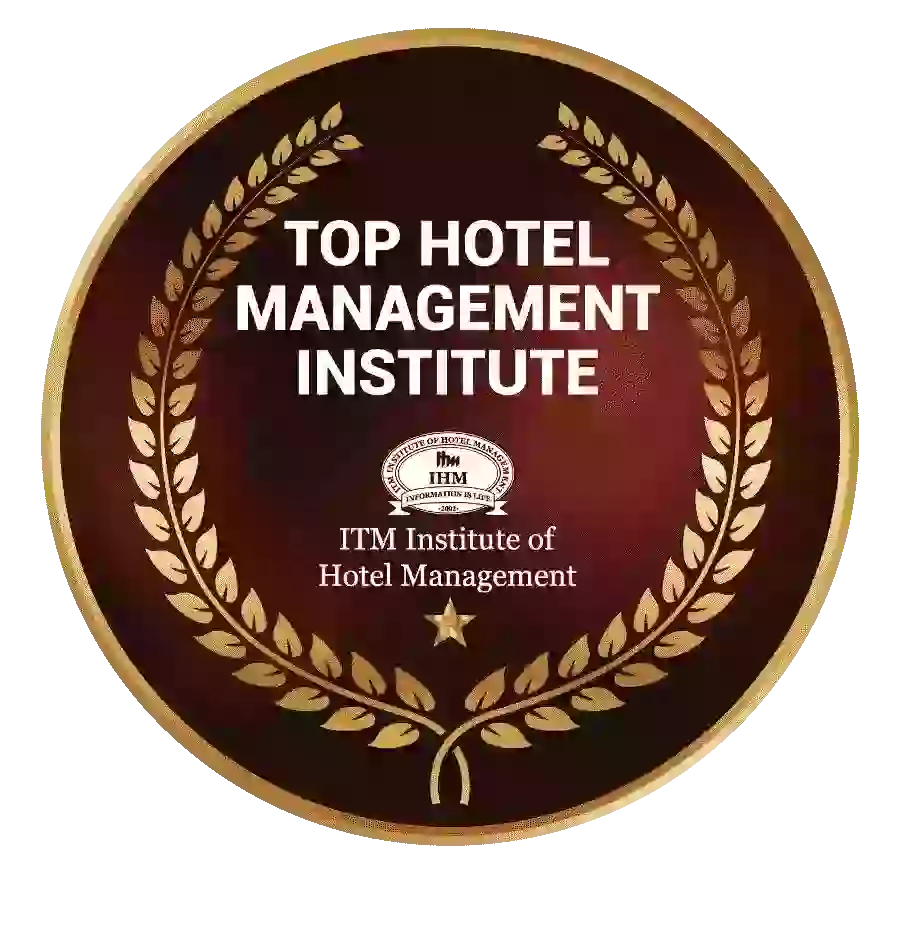 Ranked Top Hotel Management Institute awarded by Times Education Icon 2022
---
Quality Education, Outstanding Administration & Leading Infrastructure by Educational Excellence Awards & Conference 2021
---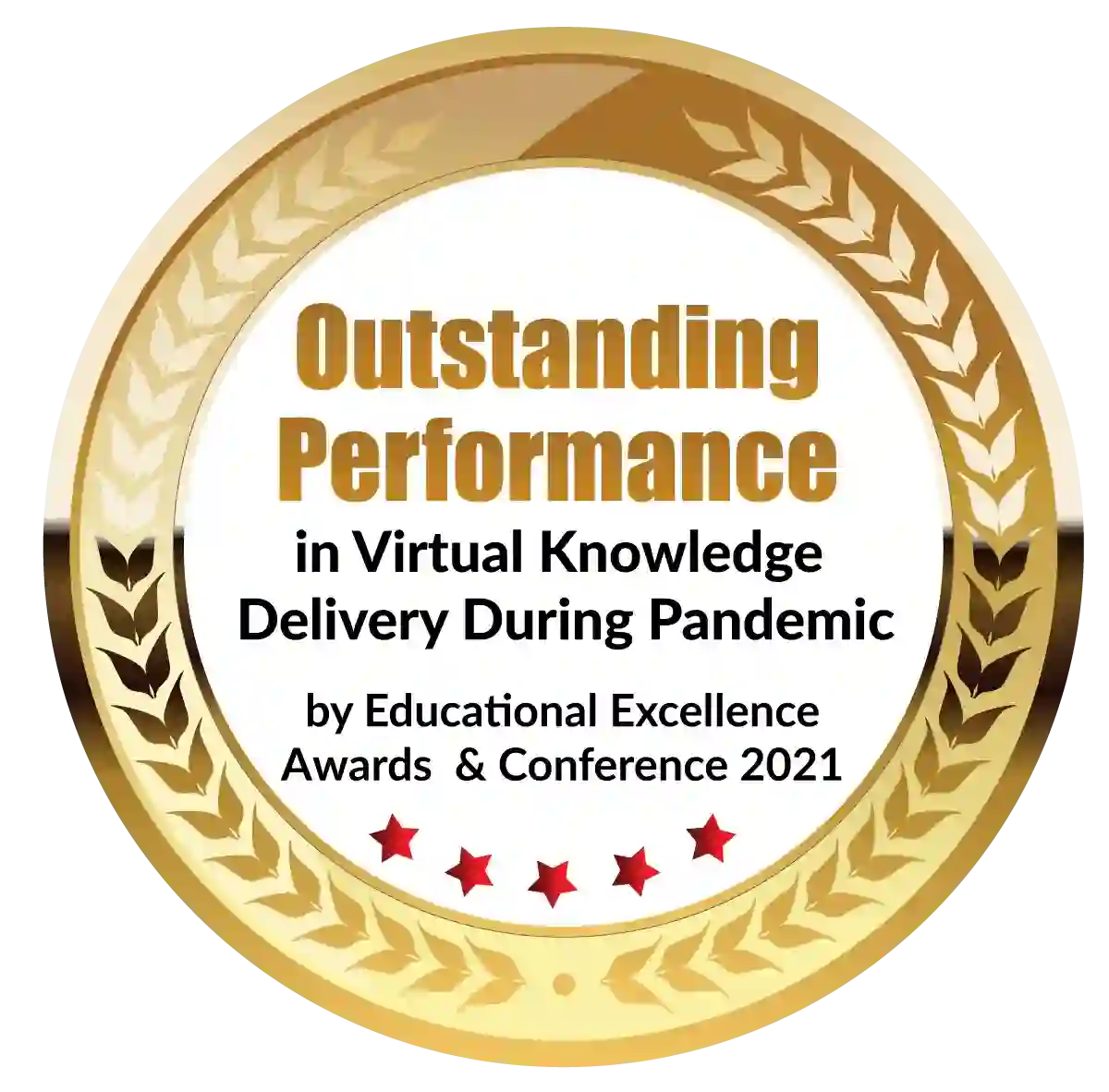 Outstanding Performance in Virtual Knowledge Delivery During Pandemic by Educational Excellence Awards & Conference 2021