Students Trained & Placed
Kitchen Training Facility
International & National Internships only at 5-star Properties
One to One Corporate Mentorship
An Entrepreneurial Culture at the Campus
Dignified with Rankings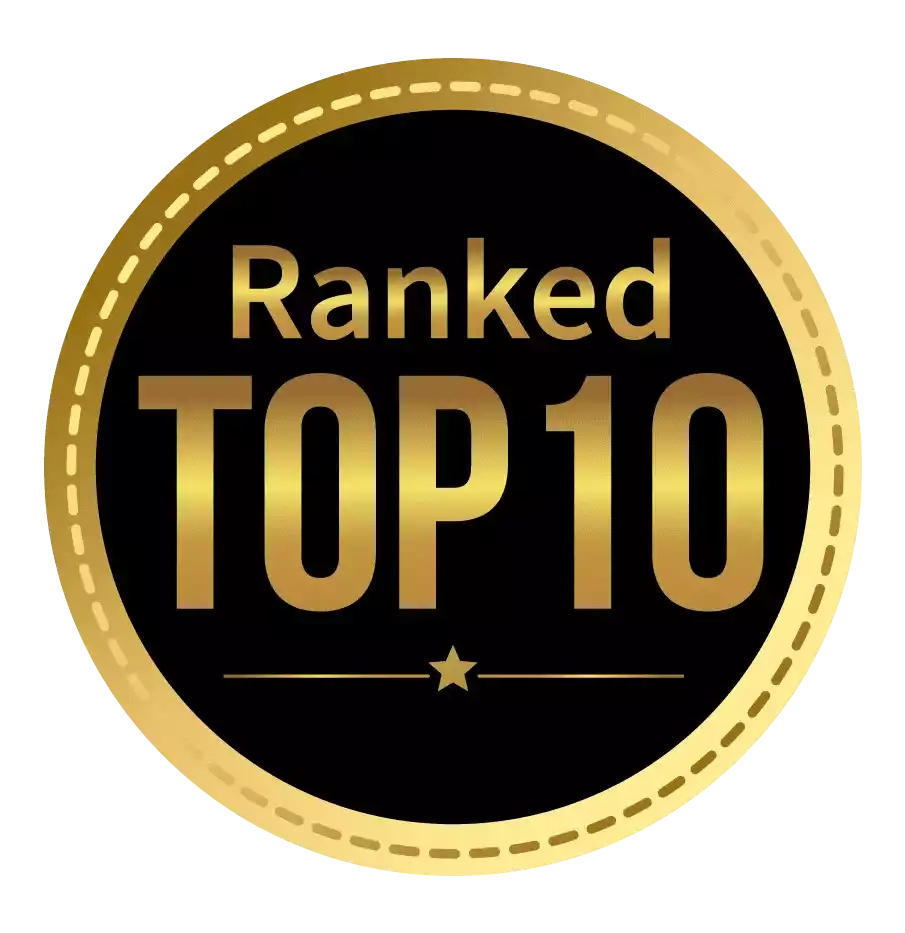 Amongst India's most promising Hotel Management Institute by Higher Education Review 2022
---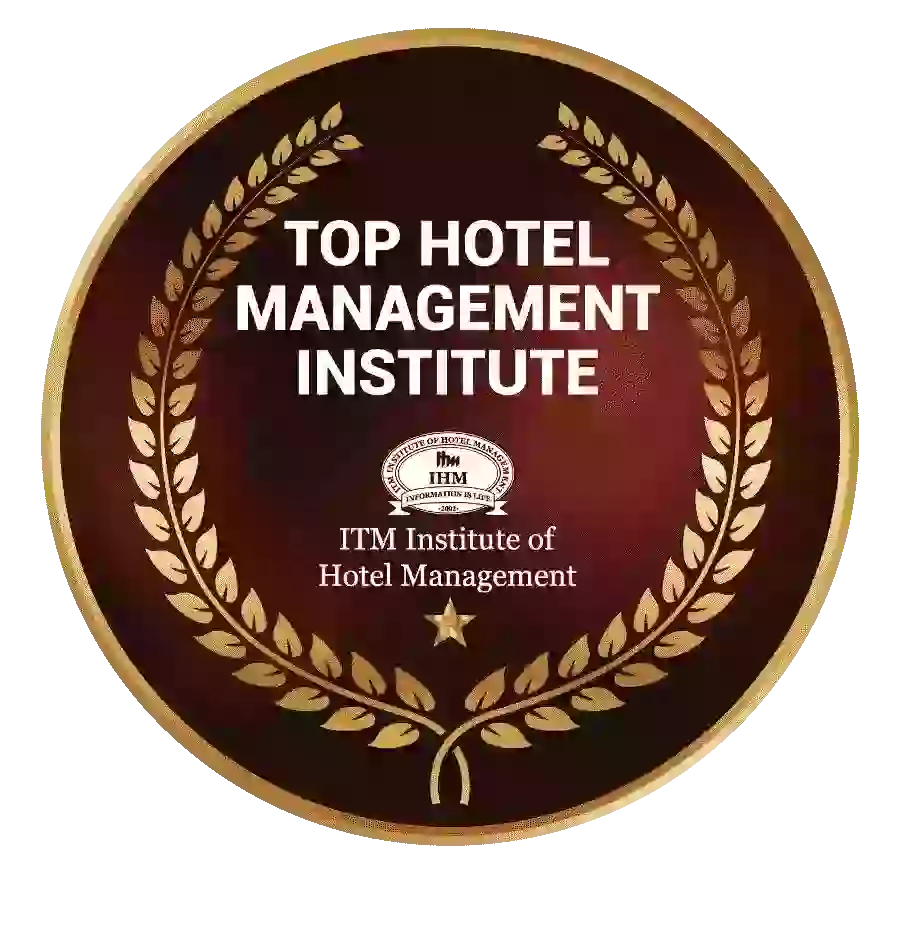 Ranked Top Hotel Management Institute awarded by Times Education Icon 2022
---
Quality Education, Outstanding Administration & Leading Infrastructure by Educational Excellence Awards & Conference 2021
---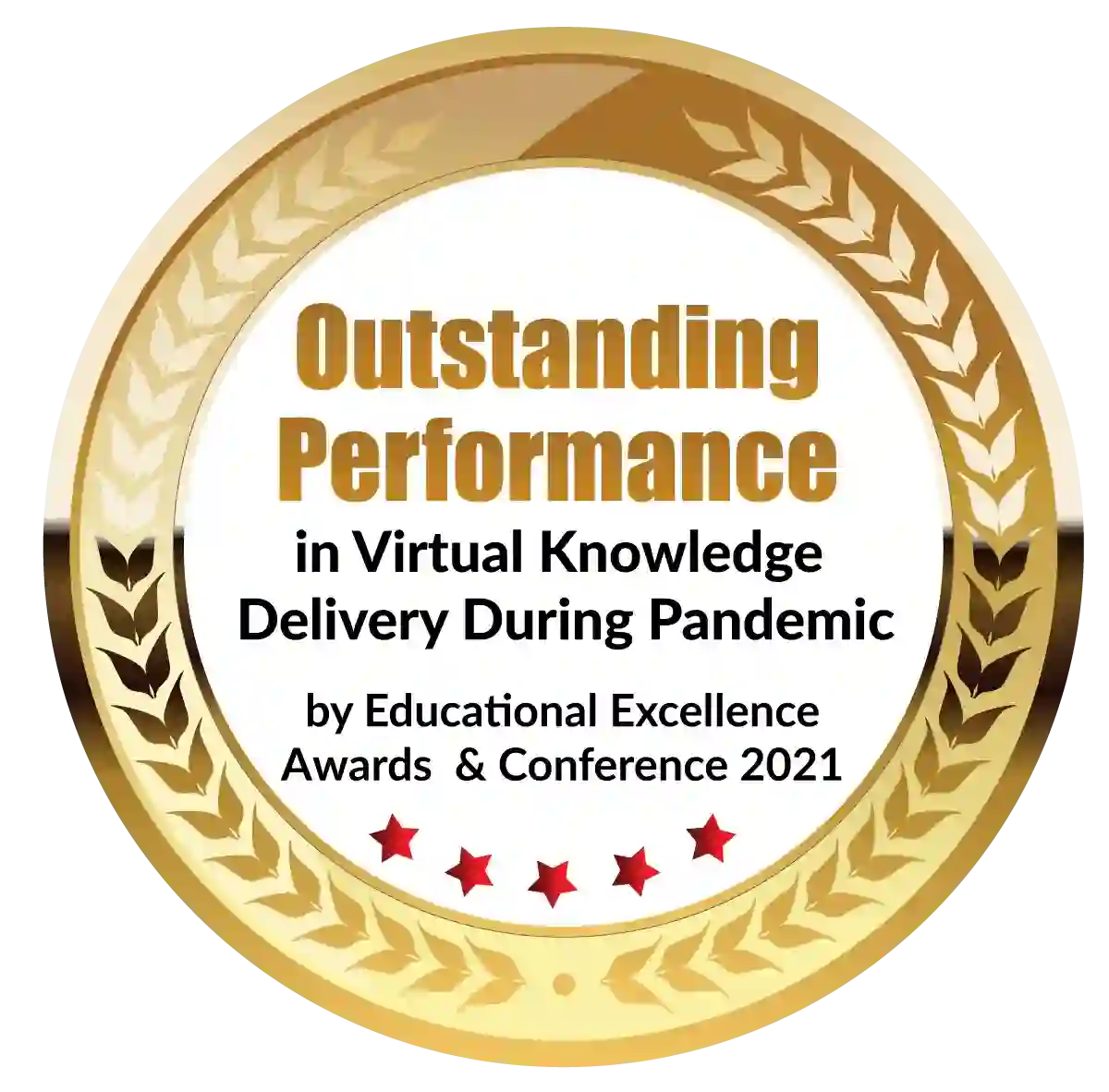 Outstanding Performance in Virtual Knowledge Delivery During Pandemic by Educational Excellence Awards & Conference 2021
A spectacular lush green mountain, a breathtaking sunrise at the seashore, or the face of your loved ones. The world is beautiful for those who can see it. But what about those who can't?
As per WHO's World Report on Vision, the need for eye care professionals to serve eye patients will rise dramatically in the future. The report suggests that a minimum of 2.2 billion people worldwide suffer from either vision impairment or blindness. Out of these 2.2 billion people, timely diagnosis and professional care can correct the problems of 1 billion.
Moreover, the number of eye patients will double by 2050. To meet this burgeoning demand of eye care professionals, the world will need optometrists in bulk in India as well as across the globe, making an optometry career worth a chance. 
A Career in Optometry
If you have always dreamt of making a career in the healthcare industry, an optometry career might look like a good option for you. As an optometrist, the impact you can make on other people's lives is significant. Being an Optometrist demands you to use your expertise, training, skills, and knowledge to identify a myriad of eye-related diseases and prescribe medications.
Apart from a fulfilling job, a career in the field of optometry and vision sciences is equally rewarding. The optometrists are not only paid well but also maintain a decent work-life balance. As an Optometrist, there are a plethora of job options that you can choose from. You can choose to work as an eye care specialist, postsecondary teacher, consultant in the eyewear sector, occupational/industrial safety programmes, or researcher in various industries. Individuals interested in a career as an optometrist can also open their private eye care clinics and work autonomously. In an overcrowded country like India where the demand for optometrists is extremely high, the field has a plethora of upcoming opportunities. The population to optometrist ratio in India is 200000: 1, which is extremely worrying. As per studies, India will need around 2-3 lakh certified optometrists in the upcoming years. 
What do Optometrists do?
Optometrists, aka the leaders of primary eye healthcare, provide patients with healthy eyes and thus healthier bodies. But nowadays, people are building a successful optometry career even in unconventional areas such as the corporate industry as consultants. 
Optometrists (Doctors of Optometry) perform the following jobs:
Prescribe medicines, assist with the low vision recovery process, eyesight therapy, optics, contact lenses, and perform minor surgical procedures.
Advise patients on surgical and non-surgical alternatives for their visual needs.
An optometrist is a professional expert in optometry who specializes in eye care. Optometrists examine eyes for vision and health issues, as well as rectify optical aberrations with glasses and contact lenses. Low vision care and vision therapy are also provided by some optometrists. They help the eye patients with accurate prevention strategies and effective treatment to better their eye condition.
Is Optometry a Good Profession for the Future?
Getting paid well for a job where you directly help people to see the world, does it get any better than this? Becoming an optometrist can be one of the best career decisions you will ever make due to these reasons:
The demand for qualified optometrists is set to rise dramatically in upcoming years.
You will get to help people by working in the healthcare industry.
Optometrists earn really well and have a comparatively better lifestyle than their average counterparts.
Bringing a work-life balance in an optometry career is comparatively easier than nursing and medicine.
The work environment in the healthcare industry is decent along with job stability.
From opening your own clinic to working in a world-class hospital to working as a consultant in the eyewear industry, there is a dearth of options you can choose to build your optometry career. A career in optometry offers a dynamic and successful future with respect in society, high paying jobs, a stable career, and work flexibility.
How to become an Optometrist?
To become a qualified and certified optometrist, you must start with a diploma course in Optometry. Also, having a diploma along with 1 year of clinical internship certificate is mandatory for enrolling in a graduation course in optometry. After completing the internship, you can opt for higher education to get better pay and job options. 
Here is a step by step guide on how to become an optometrist in India:
1. Diploma Course in Optometry
A 2-year long diploma course in optometry is the first step towards making a career in this field. You can pursue the diploma in optometry after completing your 12th standard in Biology, Chemistry, and Physics. Along with diploma courses, there are certificate courses of 1-year duration as well. This is one of the first steps in building an optometry career.
2. Bachelor of Science (B.Sc.) and Bachelor of Optometry (B. Opto)
For B.Opto, a diploma in Optometry along with a 1-year clinical internship is mandatory in all the reputed universities. 
3. Master of Science (M.Sc.) and Master of Optometry (M. Opto)
The master course in Optometry is a 2-year long that you can pursue after finishing your bachelor's in Optometry.
How to Choose the Best Optometry College in India?
Among the wide pool of colleges and universities offering optometry courses in India, it is difficult for students to choose the right one for them. Let us tell you why the ITM Group of Institutions can be the perfect choice for kickstarting your optometry career.
What Makes ITM the Best Institute for Optometry?
At ITM Group of Institutions, you get to learn the fundamentals and advances of Optometry from the top faculty. The professors at ITM have years of experience and expertise in the healthcare industry, Optometry to be specific. Our graduation course in Optometry is carefully curated to impart conceptual, analytical, as well as practical knowledge. Our 4-year long regular programme is designed to ensure our students have an excellent optometry career as eye specialists, researchers, consultants, and academicians. Moreover, the graduation course also includes a 1-year long clinical training to get on-ground experience and see what working as an Optometrist feels like.
The Optometry graduation curriculum at the ITM Group of Institutions is approved by UGC. Second, the ITM Group of Institutions provides a 100% placement guarantee to our students. The top players in the eyewear and eye care industry such as Titan Eye+, vision express, GKB Opticals, Johnson & Johnson Vision Care, Bausch & Lomb, Essilor, etc. Choosing ITM for kickstarting your Optometry career is one of the best career choices you will ever make.
Dignified with Rankings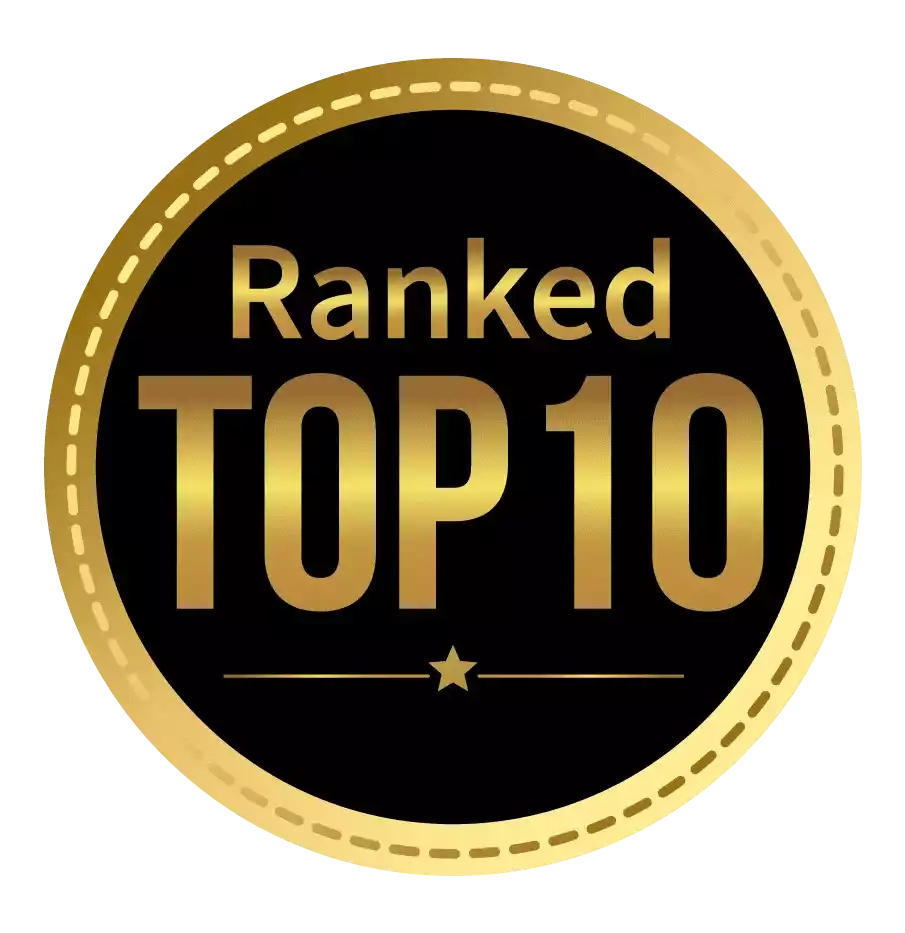 Amongst India's most promising Hotel Management Institute by Higher Education Review 2021
---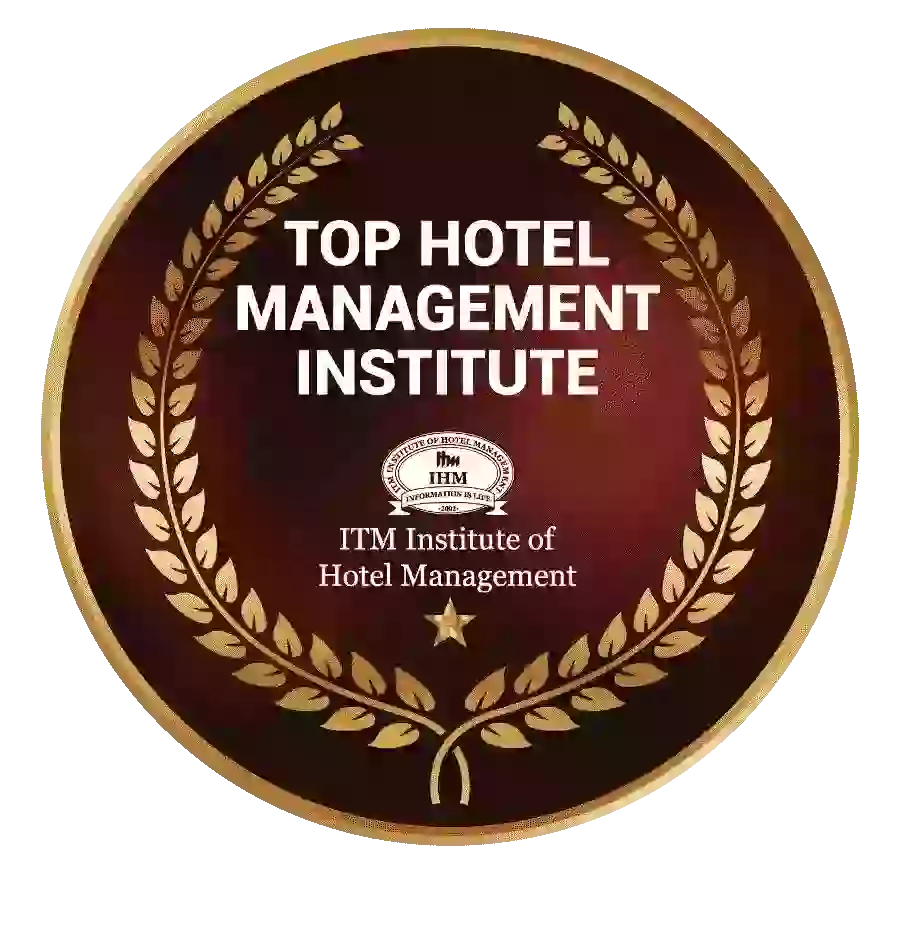 Ranked Top Hotel Management Institute awarded by Times Education Icon 2022
---
Quality Education, Outstanding Administration & Leading Infrastructure by Educational Excellence Awards & Conference 2021
---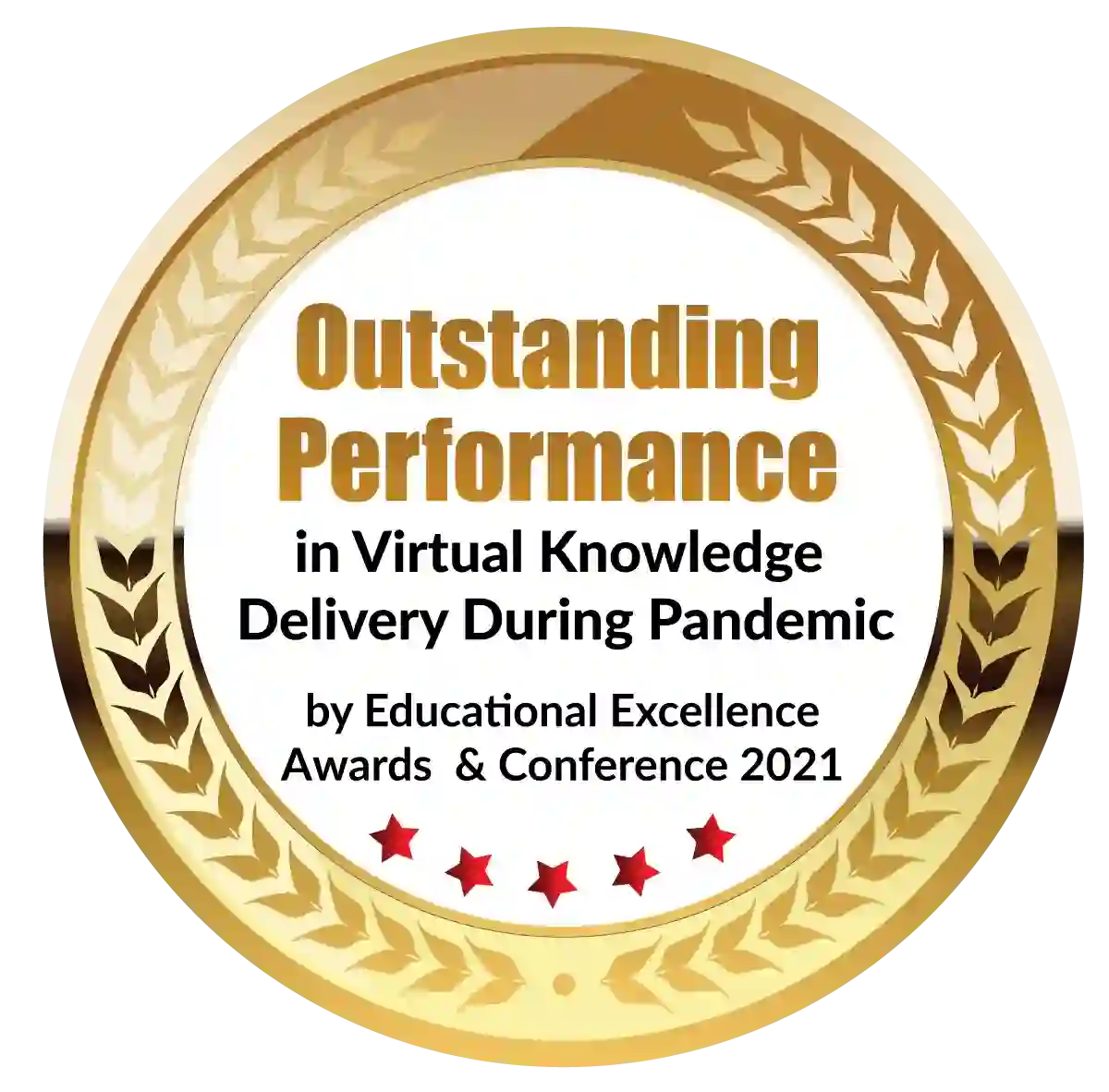 Outstanding Performance in Virtual Knowledge Delivery During Pandemic by Educational Excellence Awards & Conference 2021