Students Trained & Placed
Kitchen Training Facility
International & National Internships only at 5-star Properties
One to One Corporate Mentorship
An Entrepreneurial Culture at the Campus
Dignified with Rankings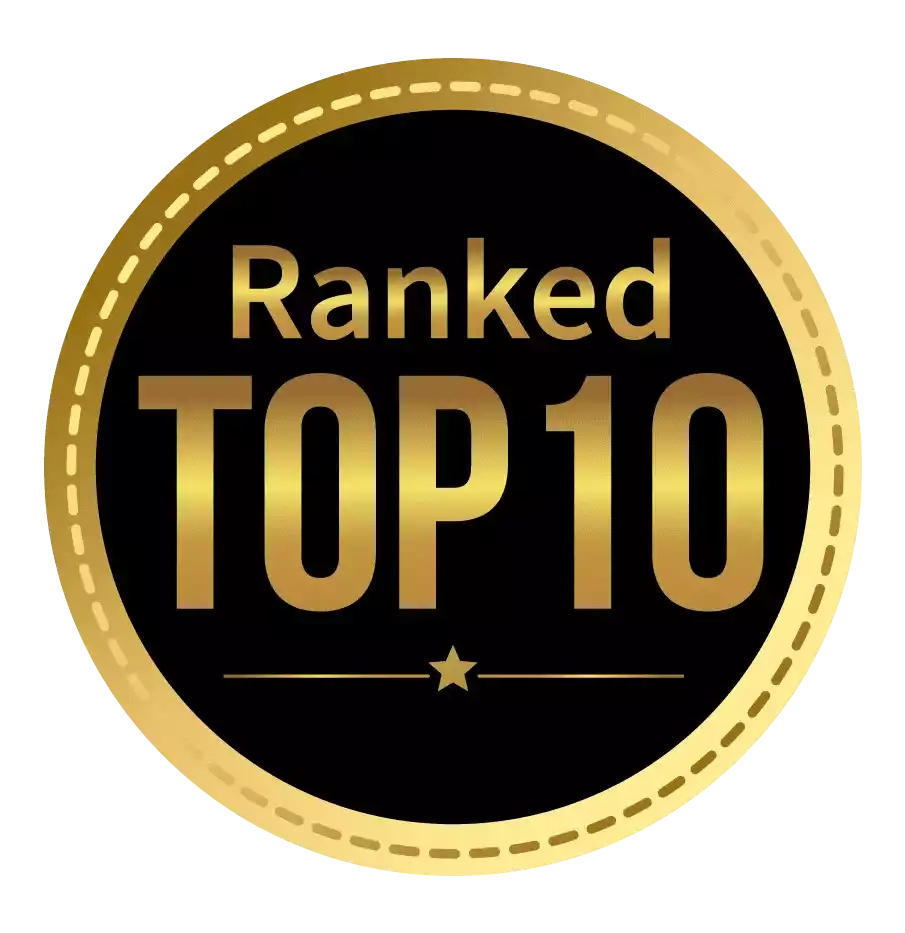 Amongst India's most promising Hotel Management Institute by Higher Education Review 2022
---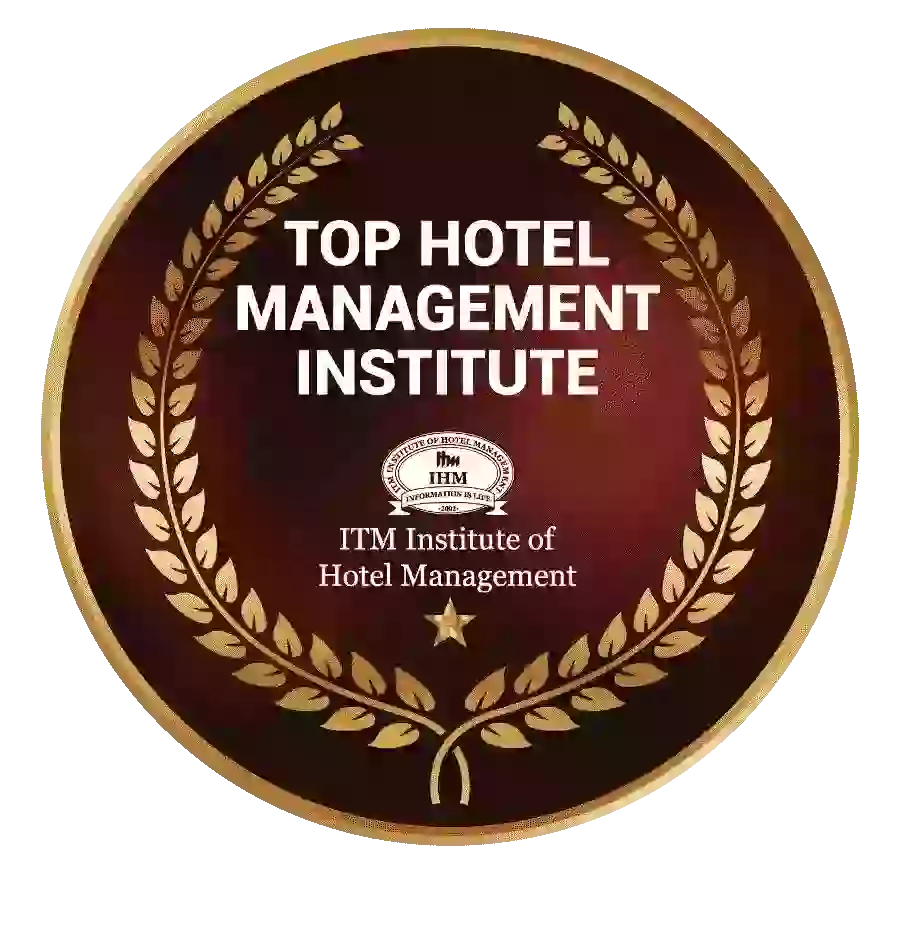 Ranked Top Hotel Management Institute awarded by Times Education Icon 2022
---
Quality Education, Outstanding Administration & Leading Infrastructure by Educational Excellence Awards & Conference 2021
---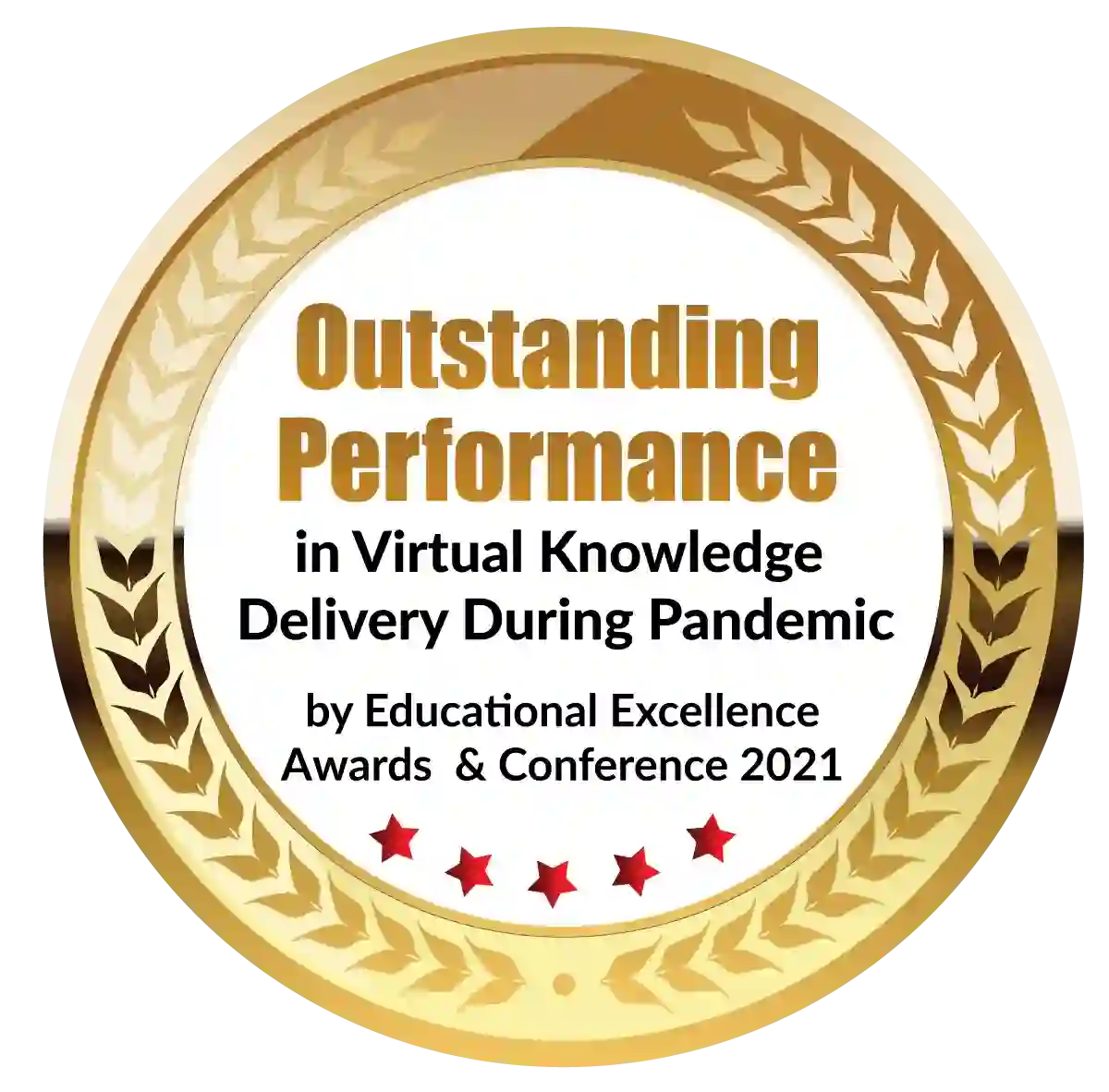 Outstanding Performance in Virtual Knowledge Delivery During Pandemic by Educational Excellence Awards & Conference 2021
While the students are in 10th grade, they mostly are confused about whether to opt for Commerce, Science, or Arts. All the 3 courses differ and affect the education, jobs, salary and future life. And while you scout through these courses, let us assure you that there are hundreds of colleges helping millions of students acquire top-notch certification and educate them with the needed skills. The 10th and 12th grade exams allow a student to strengthen the foundation.
Now, students who opt for the science stream get eligible for almost all the career options, even for non-science ones. Hence, post completing a 10+2 degree, it becomes challenging to choose between the pool of options laid ahead. 
Fortunately, post 12th science, there are two broad choices for a bachelor's degree. The first is to opt for the medical field, research, or analytics. The second is a more creative way where practical, entertaining choices lay. It can include studying hospitality management or designing, or even visual effects.
So, without further adieu, here are the top-ranking science courses after 12th that one can opt for:
BSc in Animation and VFX
Let's start the list with creative exploration. BSc in VFX and Animation is one of the well-known and reputed courses that any student acquiring 50% marks in 12th grade can opt for. Usually, animation and VFX are used in film production, and people who have the curiosity to learn the detailing behind the scene can choose to do it. 
This course is a combination of two factors - animation and VFX which lets an individual present a great story to the table. It is a post-production scene where the final touches are made for the big reveal. One of the best institutions for this course is ITM IDM. With the best faculties for technical and creative training, ITM IDM stands out as one of the finest media schools in India for a bachelor's degree.
B.Sc in Hospitality Studies
BSc in the Hospitality industry is an interesting and dynamic field wherein a student gets to explore the travel and tourism industry. He/she chance to work in various sectors such as marketing, hotel management, hospitality, culinary science, etc. Plus, you can also stay rest assured about the pay and lavish lifestyle.
Moreover, an individual having an interest in hospitality services can discover the world, communicate with people, and have a challenging working environment. With increasing time, you can explore other parallel opportunities that might interest you. This is one of the best science courses after 12th to pursue in terms of lifestyle, salary, and other standards. 
B.Sc optometry
B.Sc. Optometry is one of the medical science courses after 12th that many students consider nowadays. You become a certified optometrist 
Several people mistake this bachelor's degree with a medical degree. Optometry is a study of vision, not a medical degree. This degree allows you to work independently or under a good and reputed medical institution. One with a B.Sc Optometry degree can open a clinic for eye examinations and consultations. They can scale up their practice slowly and expand their businesses as they like.
B.Sc MLT
Medical Lab Technicians assist health care providers with the right test results about a disorder. BSc MLT is a profession wherein the disorder is diagnosed to help one seek proper treatment and prevent a health issue. They're the backbone of the medical fraternity and support doctors in the diagnosis of the patient issue. One can earn well by getting into this profession as well learn a lot about the human body. This is one of the science courses after 12th that secures you with a reputed profession during an early age. 
BSc Nursing
Nursing is a social and helpful profession. These professionals are responsible to serve unwell people and take personalized care of them during their treatment. This is a profession wherein one needs to work in several environments and is a 4-year long course. Getting admitted to a prestigious institution such as ITM IHS helps aspiring learners to know the nitty-gritty of the field through various challenging practical training.
They provide you with real insights to get enough experience about the actual duties to be performed when assigned. Once you're done with the BSc nursing course, you can continue studying further and get promoted as the head in your concerned department. 
BSc Biochemistry
As mentioned there are a lot of options for students who get certified from the Science stream, biochemistry can be one. This is a 3-year undergraduate science courses after 12th in physiochemical and chemical processes. BSc Biochemistry specializes in chemistry related to living organisms and molecules. This is an interesting subject matter that helps students understand study chemistry closely and in-depth. Post completion of this degree, one can get appointed as a research analyst, food safety expert, health care assistant, and many other interesting options. 
BSc Microbiology
Students who wish to explore microbiology can opt to apply for a BSc course at ITM University, Raipur. 
They're responsible to research the organisms, viruses, bacteria that affect human life. They study, analyze, and draft their findings for further examination. If knowing the environment and its mysteries excites you, take your chance and apply for the BSc Microbiology amongst the science courses after 12th. 
You can even apply for a Master's degree when you move on further.
This course allows the students to deal with processing, transforming, and manufacturing raw materials through various chemical processes involved. Accessing this course aids one to learn about the chemicals that transform the raw material into final useable products. This is an interesting procedure to watch and learn closely. Interested students must definitely opt for this degree if they are looking for science courses after 12th.
BCA Cloud Technology and Information Security
Companies nowadays require a professional capacity to know the application of computer science principles to bridge the gap between business and technology. This is an undergraduate course wherein students are exposed to wide options of computer application and the latest development in the industry. If technology and its endless possibilities excite you, this one's for you!
Now, after learning about all these top science courses after 12th, you must also choose an institute or university that will fit your needs and career aspirations. One such entity that you might want to consider is ITM. It features all the above-mentioned courses with India's best faculty and training curriculum. ITM is branched out throughout India, so you can get yourself admitted at your nearest institute with ease. 
Why choose ITM?
Because it is designed in a manner that attracts students to learn, inspires them with the best educational tools for fulfilling their dream career. We provide access to top-notch pedagogy, labs, and essential training facilities that guide and strengthen your career's foundation. All of this allows them to serve the best in the industry. Also, students are encouraged with constant interactive workshops and guest lectures that enhance their knowledge.
Apart from providing Undergraduate and post-graduate programs, ITM is also known for providing executive education, career skills, and short-term programs. So, come, plan your career with ITM.
Dignified with Rankings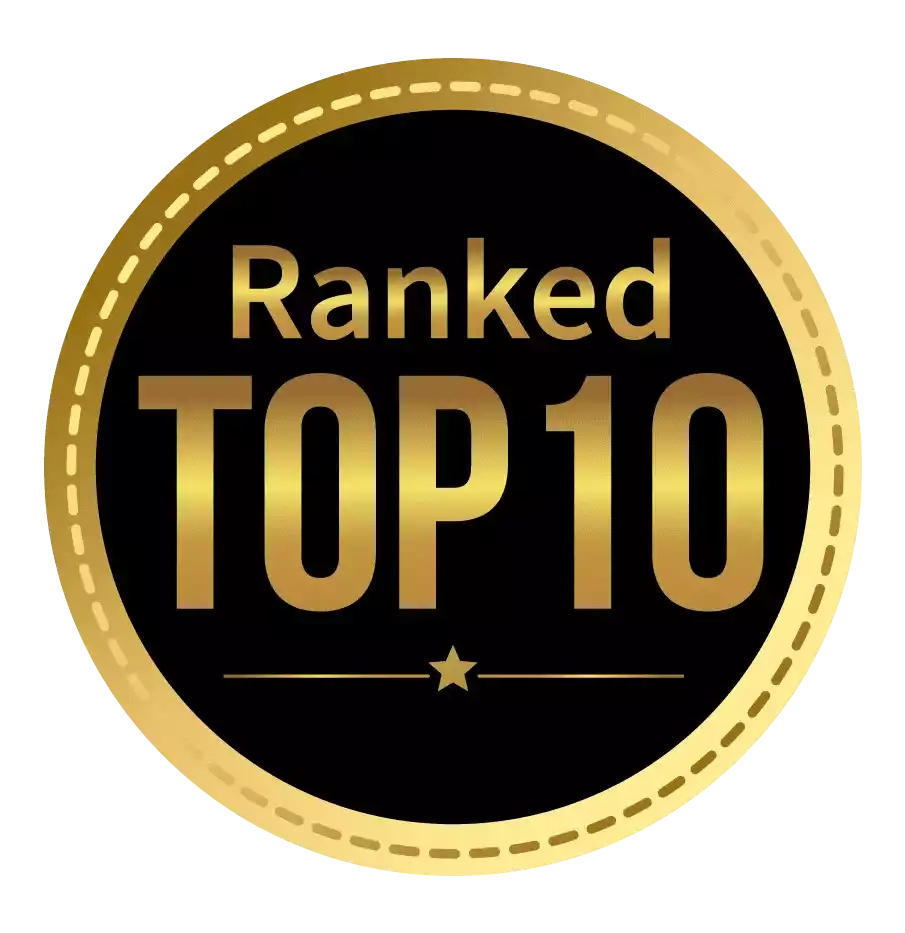 Amongst India's most promising Hotel Management Institute by Higher Education Review 2021
---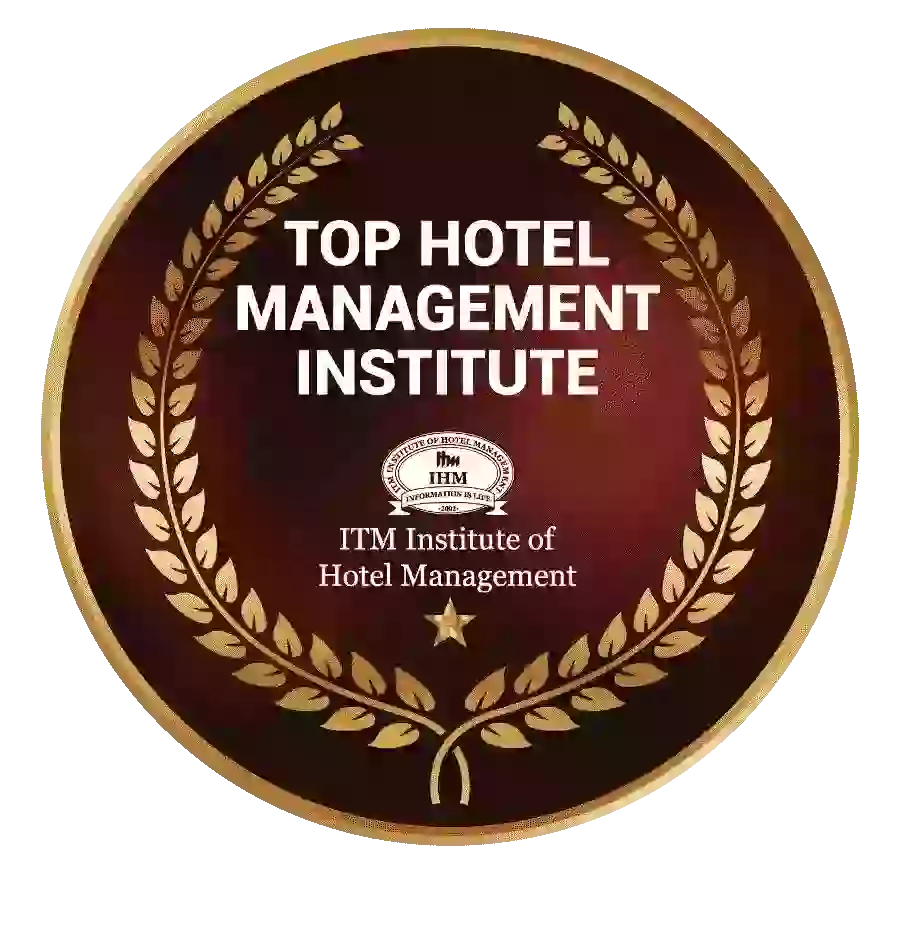 Ranked Top Hotel Management Institute awarded by Times Education Icon 2022
---
Quality Education, Outstanding Administration & Leading Infrastructure by Educational Excellence Awards & Conference 2021
---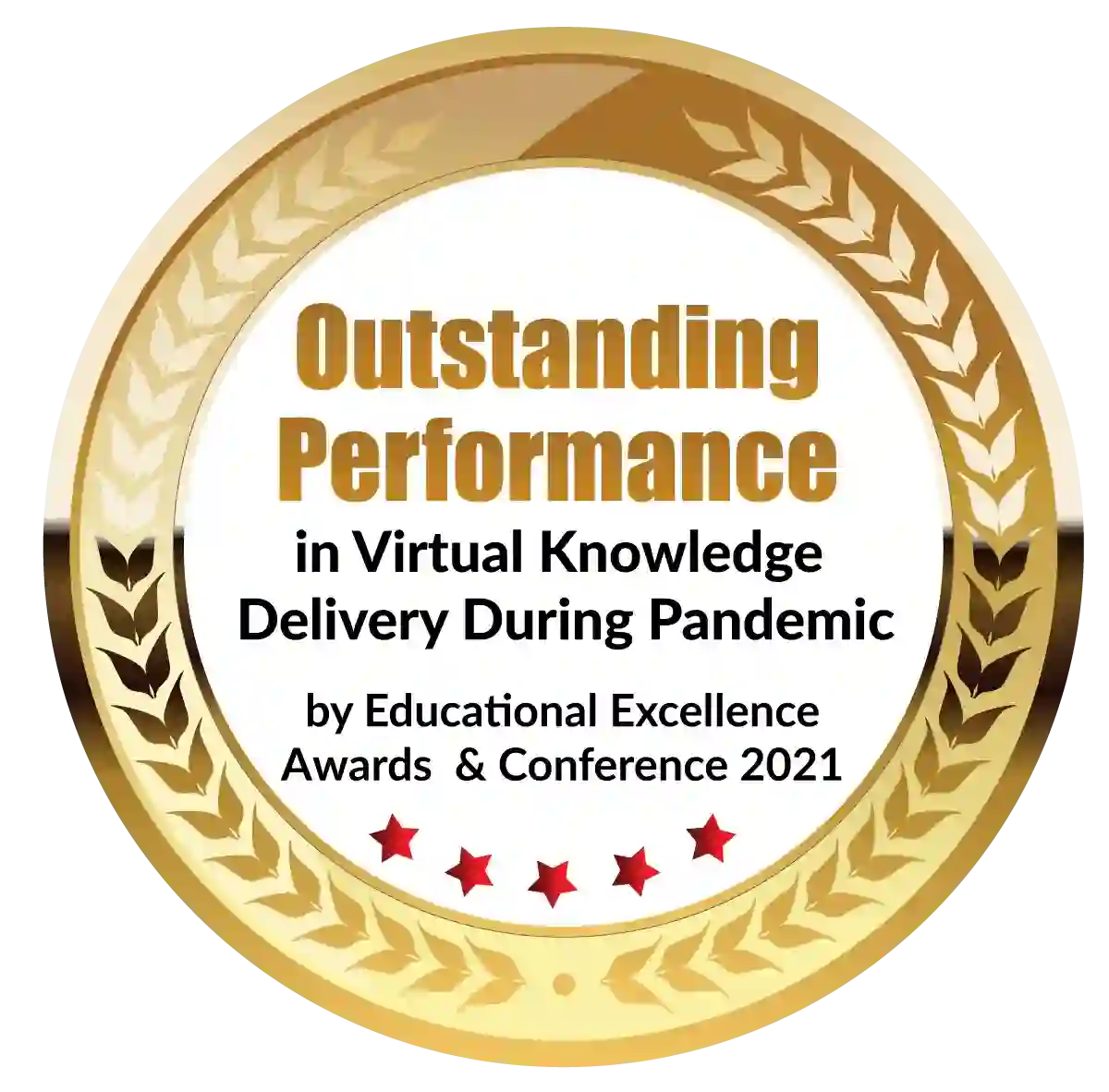 Outstanding Performance in Virtual Knowledge Delivery During Pandemic by Educational Excellence Awards & Conference 2021