Students Trained & Placed
Kitchen Training Facility
International & National Internships only at 5-star Properties
One to One Corporate Mentorship
An Entrepreneurial Culture at the Campus
Dignified with Rankings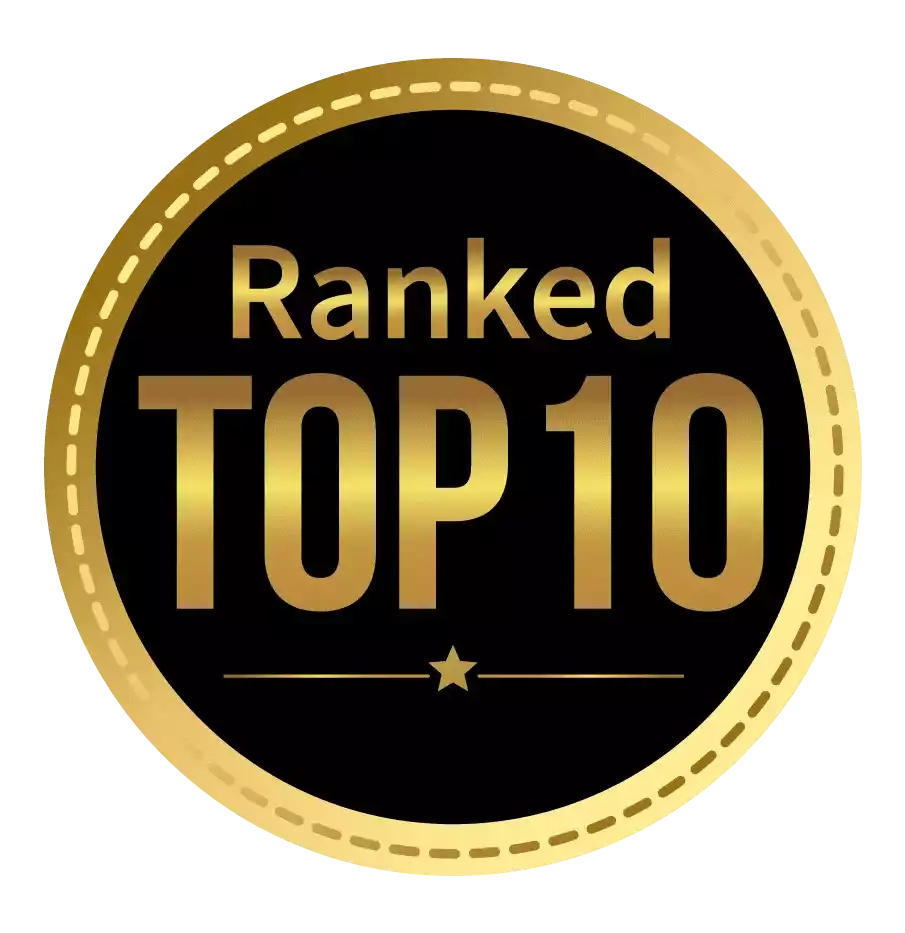 Amongst India's most promising Hotel Management Institute by Higher Education Review 2022
---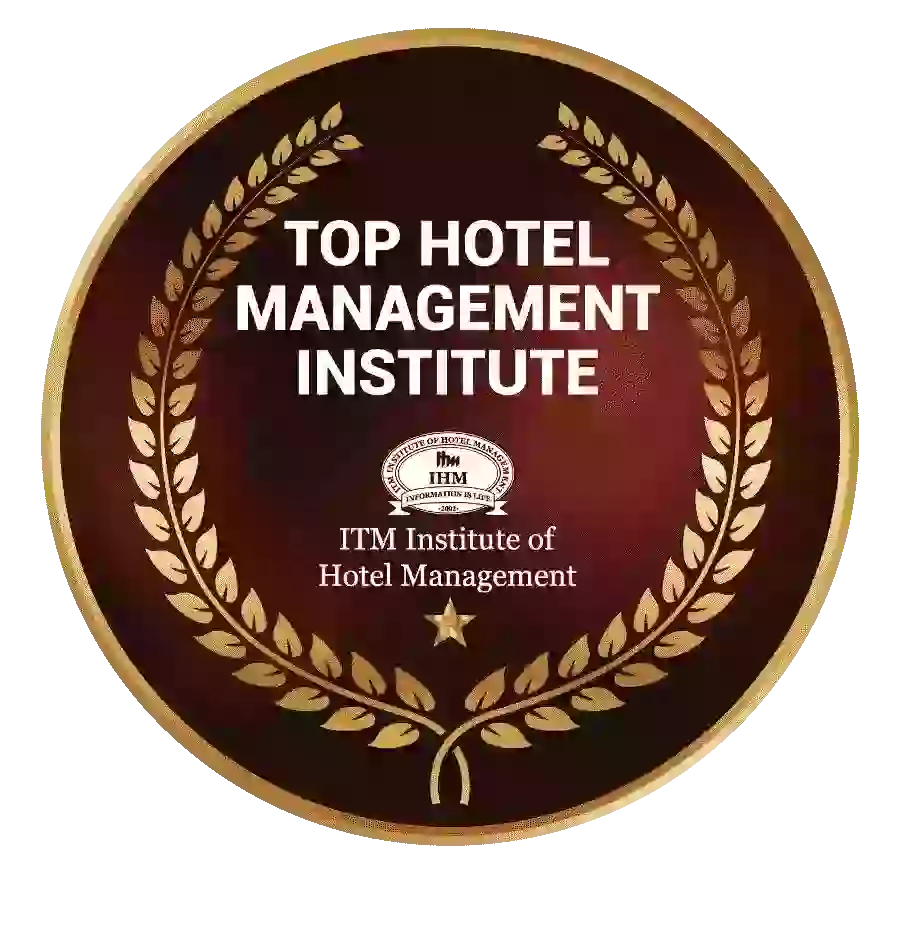 Ranked Top Hotel Management Institute awarded by Times Education Icon 2022
---
Quality Education, Outstanding Administration & Leading Infrastructure by Educational Excellence Awards & Conference 2021
---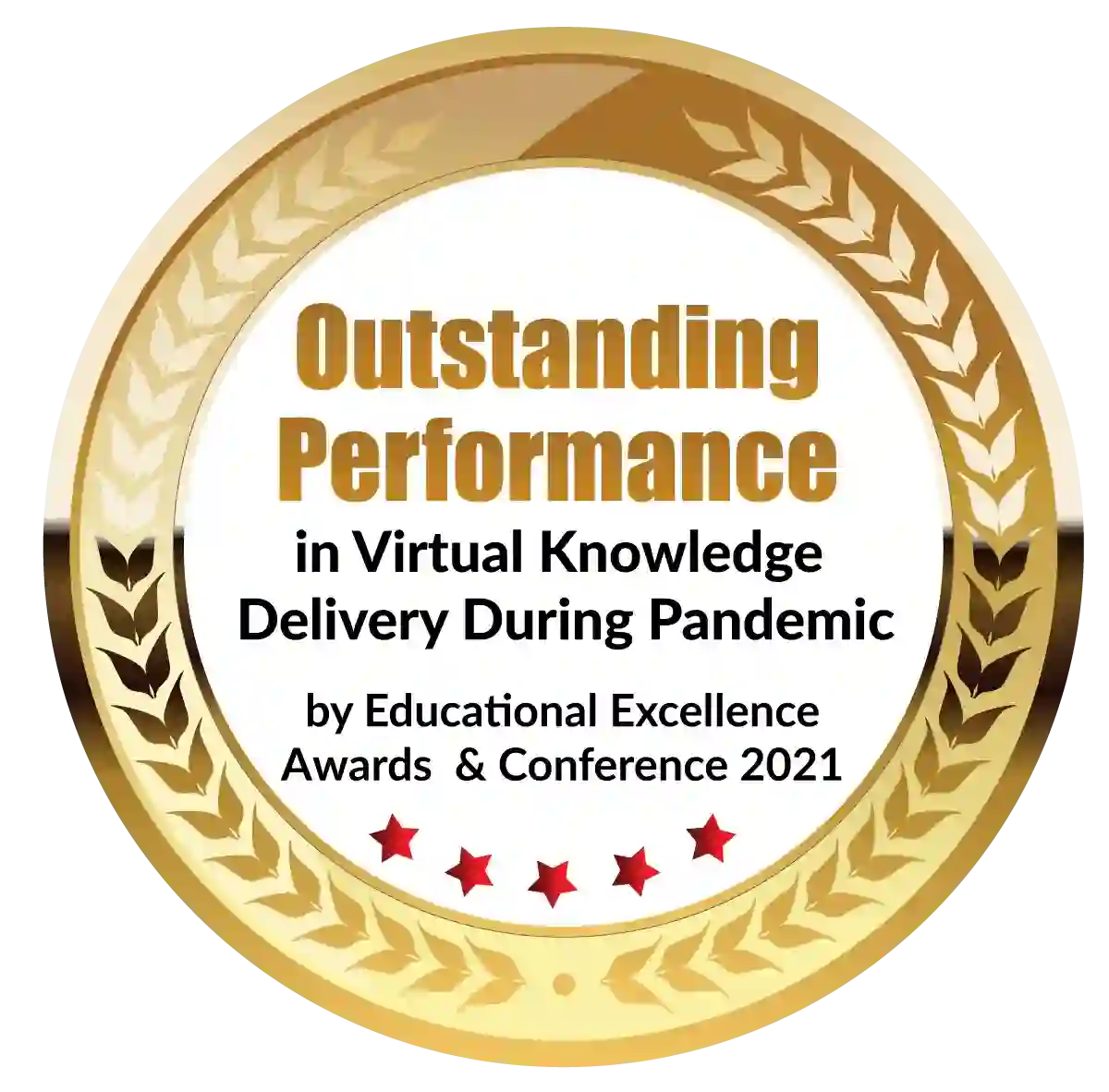 Outstanding Performance in Virtual Knowledge Delivery During Pandemic by Educational Excellence Awards & Conference 2021
Hotel management is fast-growing as one of the most sought-after fields by aspirants for a multitude of reasons. The advantages and benefits associated with this field are many, attracting a large number of graduates on a yearly basis. 
The field of Hotel Management consists of a myriad of different responsibilities that professionals are required to undertake. The field of Hospitality and Hotel Management is projected to grow at an exponential rate of 18.5%. Therefore, there is a constant demand for individuals who are adept at their specific niches within this field. 
Undergoing a hotel management course can prove to create significant advantages for those seeking to make a name for themselves in the industry. Professional training from industry experts will polish the skills of leadership, communication and teamwork which can facilitate career growth and development. 
If you are considering pursuing hotel management courses after 12th, there are numerous options available to choose from. Those who have decided early on that they would like to pursue hotel management professionally can opt for an undergraduate program from a reputed university. A bachelor's degree can open doors to significant avenues for students looking to gain relevant training early on. Most professional undergraduate hotel management programs involve students completing coursework spread out over 3 to 4 years duration. An essential component of high-quality undergraduate programs is internship opportunities that are presented to students. By undergoing an internship project of varying durations, it becomes possible for aspirants to gain exposure and insights into the practical functioning of the industry. 
A Bachelor of Hotel Management program is one of the most sought-after undergraduate qualifications for students looking to enter the field of hospitality and hotel management. Given that this is a field that requires individuals to possess remarkable communication skills, a good business sense and the ability to be meticulous when handling different situations, a BHM program helps in polishing all these relevant skills. 
This specific qualification is a minimum of 3 years in duration, but this varies depending upon the university chosen. The course offered by a reputed institute of hotel management will cover a range of different subjects including public relations, marketing, sales, corporate finance, accommodation operation and business communication. 
Another common undergraduate program preferred by those choosing to enter this field is a Bachelor of Science in Hotel and Hospitality Management. This is also a course that is of 3 years duration and the curriculum is designed in a manner that allows students to gain relevant knowledge and skills. Practical training is an essential component of this program as well. One of the many reasons why students opt for a B.Sc in Hotel and Hospitality Management over a BHM program is that this specific qualification opens significant opportunities to enter the airline and aviation industry. 
Students who have already completed their undergraduate from a stream not related to the hospitality field can still opt to pursue a postgraduate program. Postgraduate programs allow for the development of very specific skill sets which are required by this ever-growing industry. 
Some of the common postgraduate programs include an MBA in Hotel Management and a Master of Hotel Management. These courses provide extensive training on all aspects of the field, creating individuals who are equipped to handle the responsibilities that come with this sector. 
There are multiple reasons for many to consider opting for professional hotel management courses. A degree in this lucrative and demanding field can allow for experiencing the following 5 advantages: 
Opportunities for Travel 
For those who have an innate curiosity in exploring other countries and cultures,  pursuing a professional course in hotel management can open significant avenues in the field. The industry of hospitality and hotel management requires professionals to travel, depending upon their chosen job profile. One of the many benefits of being in a significant position with a hospitality organization is the ability to choose which foreign country you would like to continue your career in. 
Security in Finances 
The hospitality and hotel management industry is never going to go out of trend. The COVID-19 pandemic has only boosted the want for individuals to travel with their loved ones. To be able to cater to people from different walks of life will require professionals who are adept at their field. By undergoing hotel management training from a reputed university, aspirants develop the relevant skills they require to efficiently manage their jobs. Given the constant demand for professionals, a job in the industry of hotel management will allow for assured financial stability.
Plethora of Job Opportunities 
The scope of opportunities available is plenty. Aspirants can opt from a number of different options including tour manager, restaurant manager, event manager, chef, executive housekeeper, tourism officer and residential manager. There is a constant need for professionals at managerial levels to help in the smooth operations of the hospitality business. With a number of different options to choose from, aspirants can decide on a line of action that they are most interested in. 
Development of Vital Skills 
By studying a professional course in hotel management, students gain significant training on key skills that can enable the development of a career. These skills can even come in handy should the individual choose to switch industries later on down the line. Some of the key skills on which students are trained to include multitasking, adaptability, responsibility and discipline, creativity as well as a customer-centric approach. 
Job Satisfaction 
Finally, a degree in hotel management can provide a job that creates significant satisfaction for the employee. The field of hotel management is undergoing constant and rapid changes, thereby allowing the employees within the industry to grow along with the field. Those who are in excellent positions often find that their careers are steadily developing as the industry progresses. Working in the field of hospitality provides adequate environments for professional and personal growth. 
Given these above 5 advantages, it goes without saying that opting for a professional course in hotel management can allow for significant benefits to be experienced. In addition to professional training and development of the right skills, aspirants also gain a chance to express their creativity and individuality with the job they receive following gaining the right qualifications.
Dignified with Rankings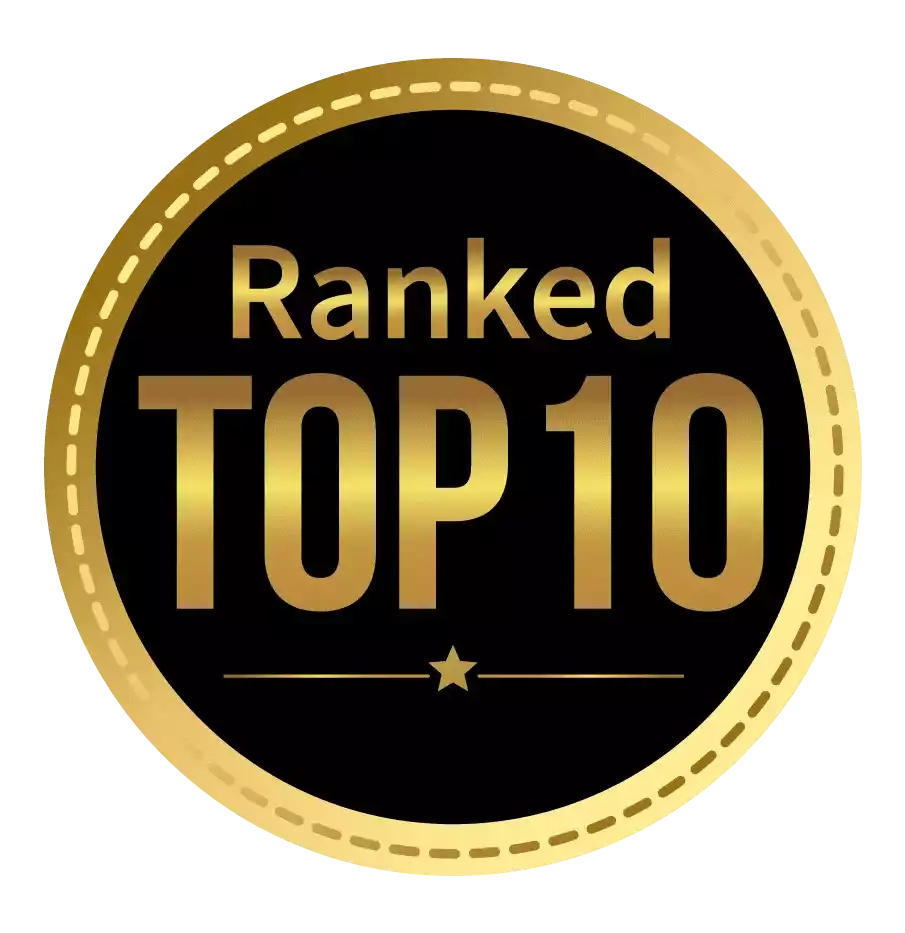 Amongst India's most promising Hotel Management Institute by Higher Education Review 2021
---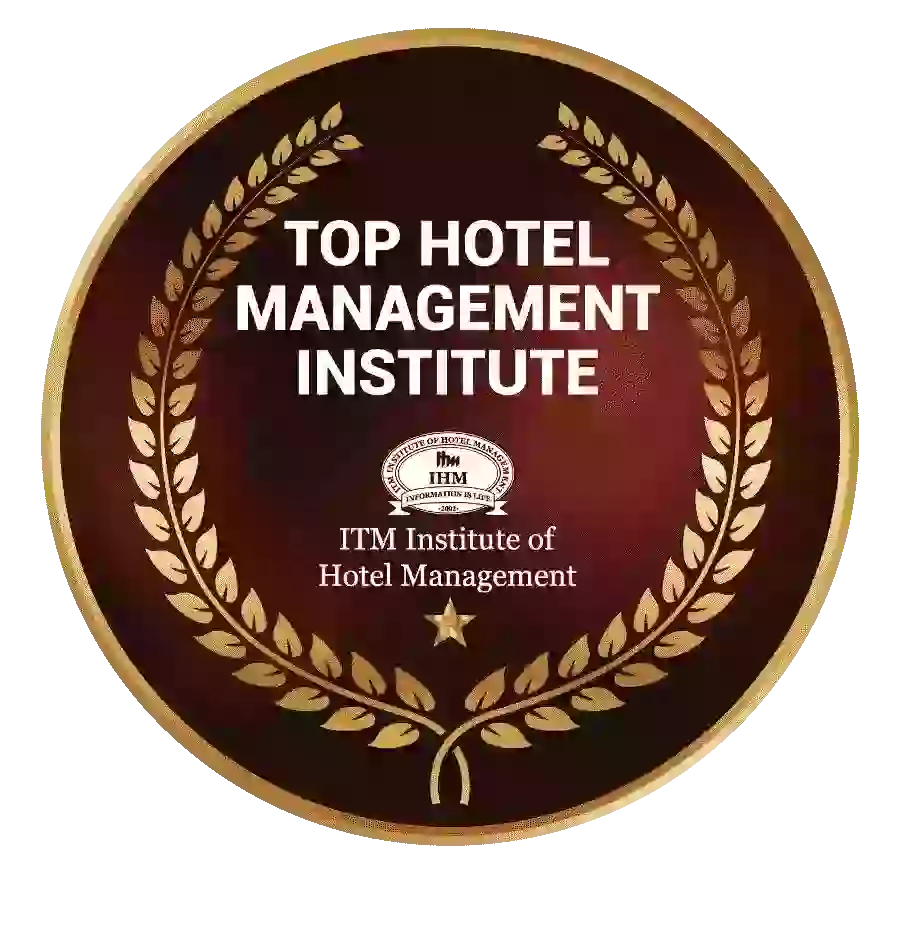 Ranked Top Hotel Management Institute awarded by Times Education Icon 2022
---
Quality Education, Outstanding Administration & Leading Infrastructure by Educational Excellence Awards & Conference 2021
---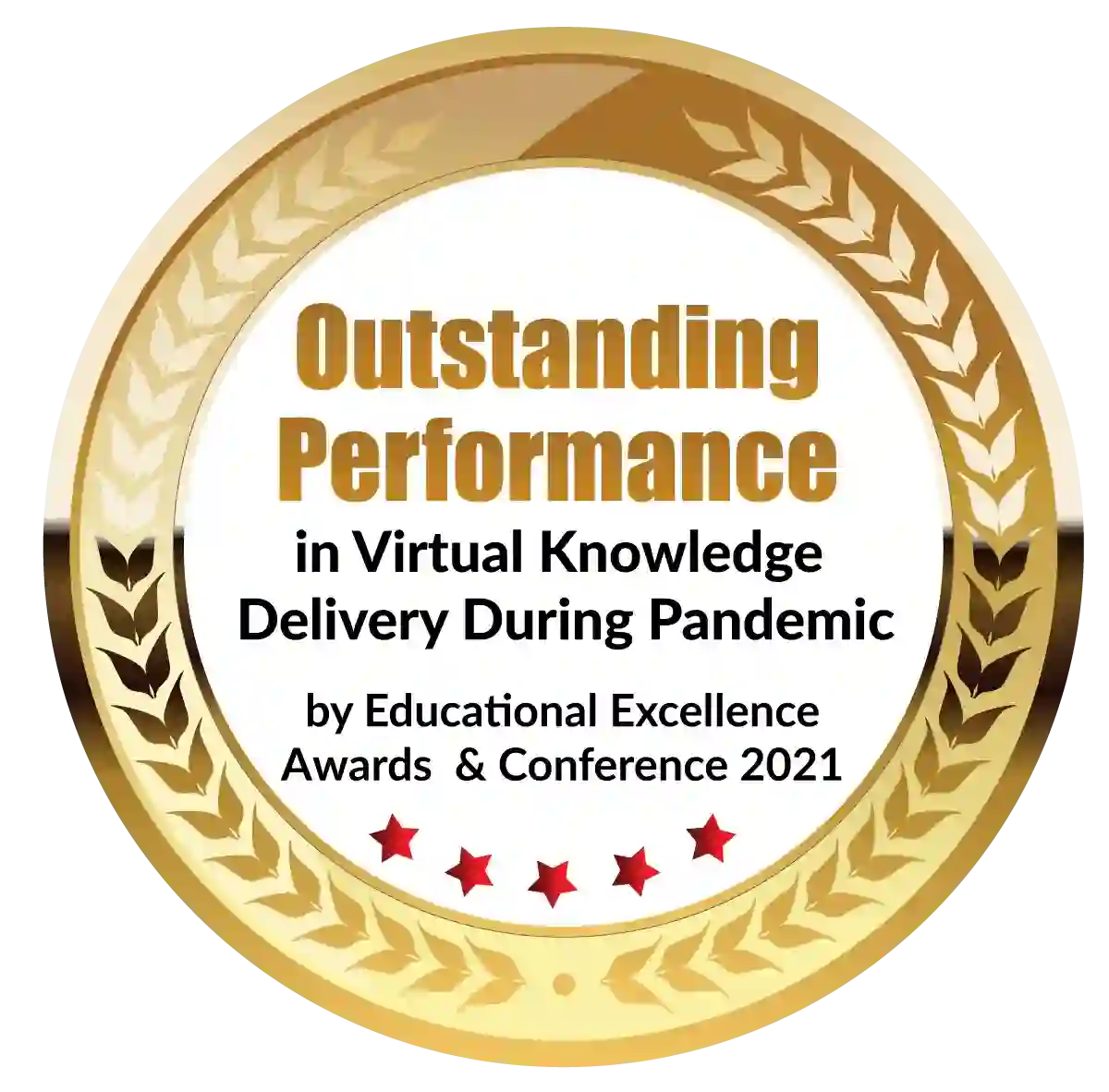 Outstanding Performance in Virtual Knowledge Delivery During Pandemic by Educational Excellence Awards & Conference 2021