Students Trained & Placed
Kitchen Training Facility
International & National Internships only at 5-star Properties
One to One Corporate Mentorship
An Entrepreneurial Culture at the Campus
Dignified with Rankings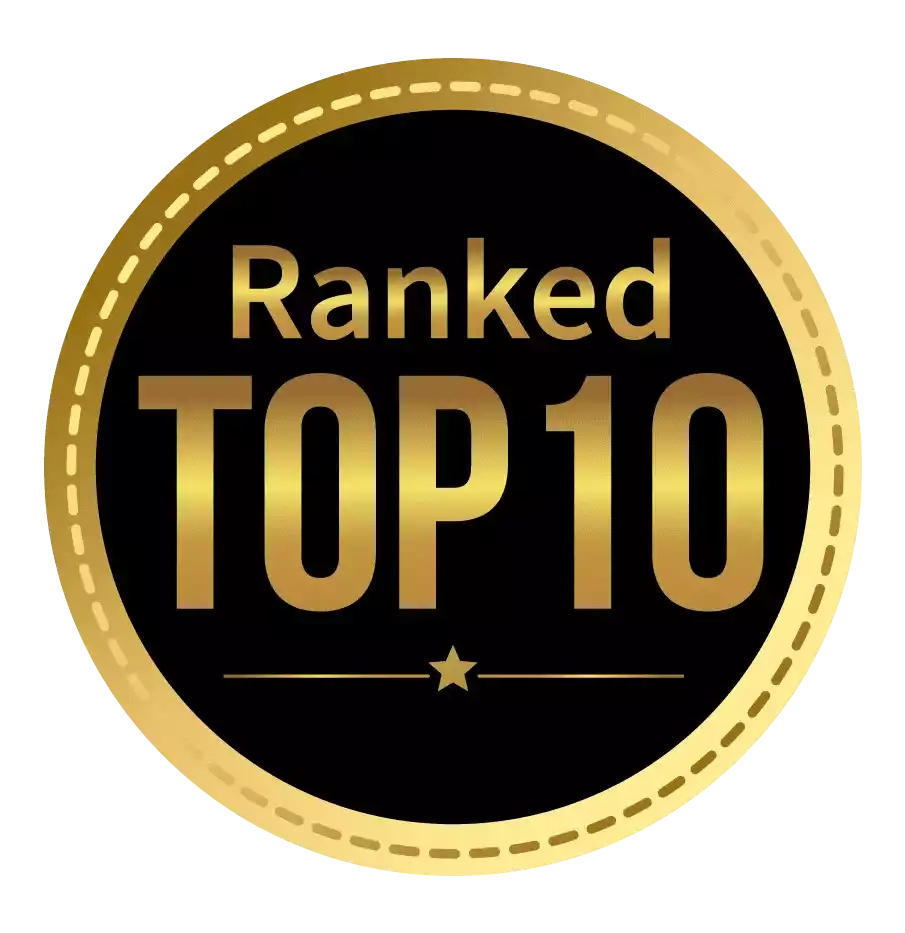 Amongst India's most promising Hotel Management Institute by Higher Education Review 2022
---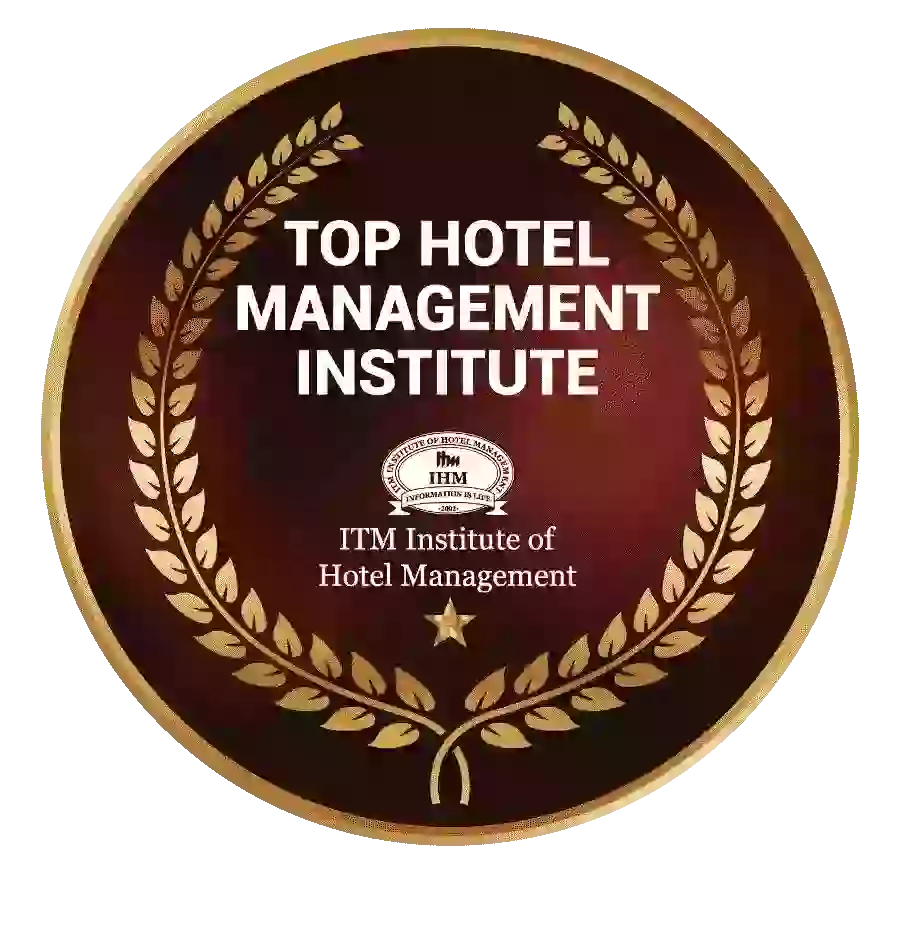 Ranked Top Hotel Management Institute awarded by Times Education Icon 2022
---
Quality Education, Outstanding Administration & Leading Infrastructure by Educational Excellence Awards & Conference 2021
---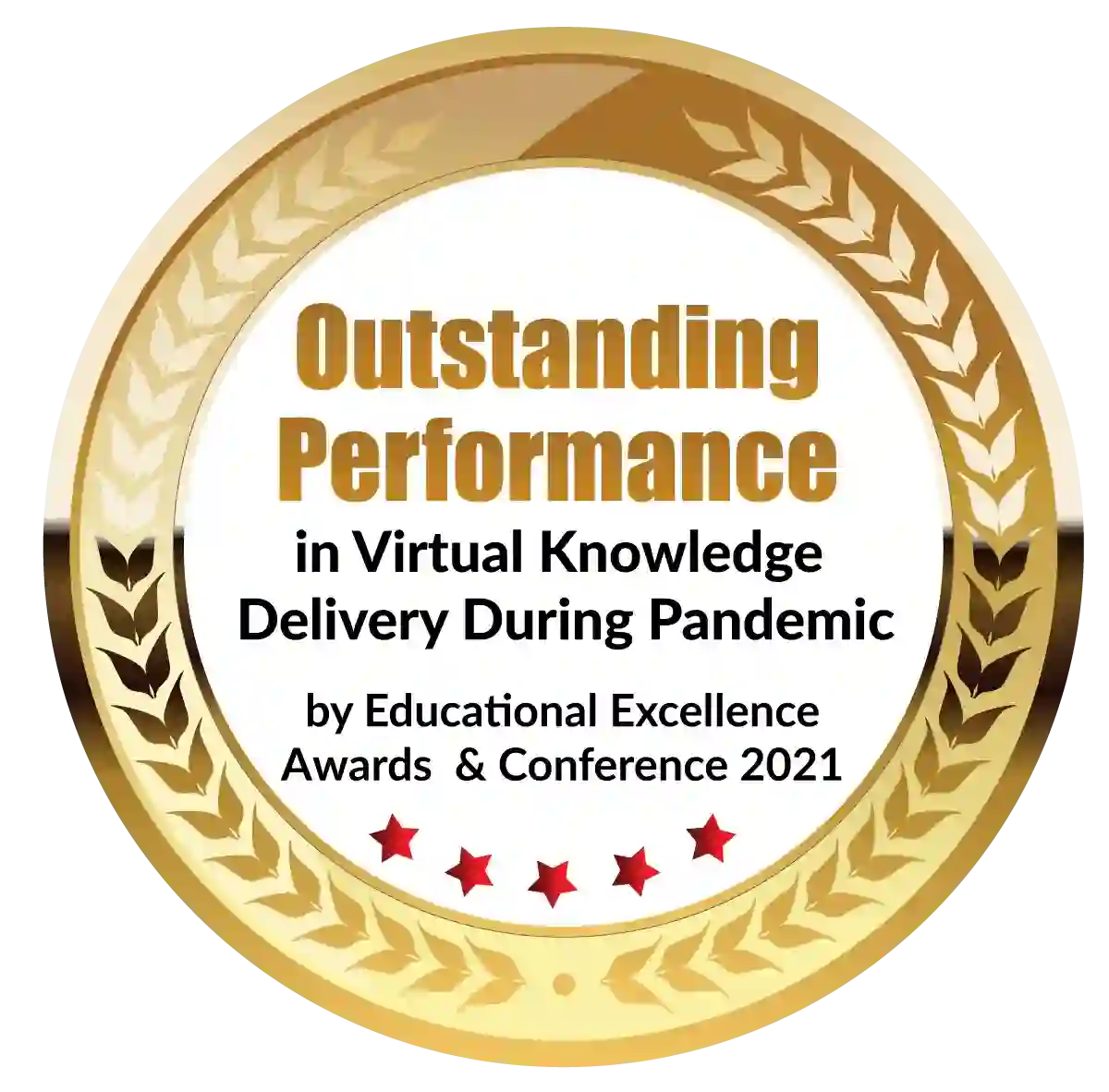 Outstanding Performance in Virtual Knowledge Delivery During Pandemic by Educational Excellence Awards & Conference 2021
Let's first go over the specifics of the hotel management course before moving on to the article's main theme. The study of hotel operations, including how to use hotel staff effectively, how a hotel runs its departments, how to manage and resolve hotel issues, how to set hotel room rates, and other topics. You will gain knowledge of a hotel's financial, operational, and planning aspects as you study hotel management. Your leadership, decision-making, and teamwork skills will improve as a result of the hotel management training. You must be adept at paying close attention to details.
People from various cultures are brought together all over the world thanks in large part to the hotel industry. In the wake of a pandemic, hotel employees are anticipated to experience increased demand. By using more modern methods, this stream will be operational by the following year. India is one of the top tourist destinations in the world, so the government is interested in and funds the hotel industry, which is another reason to take this course. The particulars of the International institute of hotel management offer students options for international employment in addition to simple enrollment. The fact that students from a variety of academic backgrounds can pursue a degree in hotel management is one of its most appealing features.
Therefore, whether you have a background in the sciences, business, or arts, you won't have any trouble finding employment in the hotel management industry because this course gives you the chance to establish a financially and professionally stable career in the hospitality industry.
Information on hotel management programs offers a variety of lucrative career options. In order to advance in their hotel management careers, hundreds of thousands of students in India are searching for a spot in a reputable hotel management school or International institute of hotel management. Globalization is to blame for the increase in demand for this course at the International institute of hotel management. As a hotel manager, it will be your job to ensure that visitors from other Indian states and countries have a pleasant and memorable stay. These visitors may be traveling for a lovely vacation or a last-minute trip, and they will need a place to stay.
Procedures for Admission
Admission is decided by taking an entrance exam. You will be selected for enrollment in a hotel management program after passing an entrance exam and an interview. Top A to B-rated hotel management programs frequently employs this strategy. Depending on their most recent qualifying exam, some hotel management programs accept applicants. You must possess the following credentials in hotel management in order to be admitted:
To apply for a UG course, you must be at least 17 years old.
You must have a 12th-grade point average of 50 percent or higher.
If you submit an application after receiving your degree, you must include both your HM graduate score and an entry score for merit rating.
IPU CET, BHMCT, Oberoi Step In, UPSEE BHMCT, and IHA are a few of the entrance exams that are available.
Visit the International Institute of hotel management website or, if possible, visit the campus in person to find out which international institute of hotel management admissions procedure is right.
Students must go through counseling after being accepted, and they must bring original documents.
The benfits of working in the hotel industry abroad 
Working in hospitality abroad can benefit you personally and give you a competitive edge in the sector.
Your career prospects can significantly improve if you work abroad. Here are reasons to work in the hospitality industry abroad.
1. Obtain a global viewpoint
Working abroad will expose you to various working methods and cultural perspectives, which is increasingly significant in the current global economy. You will quickly develop a better understanding of the differences between people and their cultural perspectives by immersing yourself in another culture. As workplaces everywhere undergo constant change, increased cultural awareness is a valuable asset. You'll find it simpler to integrate into multicultural workplaces after working abroad because you'll have developed relationships with a variety of people and groups.
For graduates seeking employment in hospitality management positions, having a broader cultural perspective is even more crucial. Your ability to adapt and persevere while working abroad will make you a better manager. You'll become a more assured leader as a result of the interpersonal skills you develop through working with various groups.
2. Improve your resume
Taking the initiative to work abroad not only looks great on your resume but also demonstrates to employers that you enjoy a challenge. Learning a second language will also help your resume stand out from the competition.
Independence, self-motivation, and problem solving will not just be buzzwords on your resume when you return from living abroad; rather, they will be actual skills you have developed during your time there.
3. Improve your current abilities
Applying knowledge and skills you may have picked up while studying will be possible for you if you work abroad. Such a move is difficult and will force you to step outside of your comfort zone, motivating you to improve your skills.
4. Develop your knowledge of the sector.
Working abroad will show you the realities of the industry from a foreign perspective. Practical experience is invaluable in any industry. You will view the sector from a distinctive perspective, gaining new knowledge and learning skills that you might not be able to pick up at home. As a result, you stand out from the competition in a cutthroat industry thanks to your international experiences.
5. Build your network of business contacts
You'll have the opportunity to widen your professional network by working abroad. Your employment opportunities will increase as a result of having a larger network that introduces you to more individuals and organizations in the sector.
When you get back home, a recommendation from a five-star hotel in London would look fantastic on your resume and do wonders for your career!
Conclusion
The travel sector is about to undergo a reboot. The international coronavirus pandemic had a particularly noticeable impact on the hospitality industry, from news reports of outbreaks on cruise ships to the gradual closure of airports, museums, hotels, and restaurants. Graduates in hospitality management have the chance to influence how the tourism industry will develop as it recovers from this unprecedented shutdown.
The crisis has made the sector's leaders answer difficult questions. Sustainability in terms of the economy and the environment. Concerns regarding the obligations of foreign hospitality companies to the places and cultures that tourists visit and enjoy.
The important thing is that international tourism will return, even if it does so in a different form. Many see this as a blessing in disguise for hospitality visionary leaders because this return will be slower and later than initially anticipated. For instance, management can start by fostering local cultural ties and ingraining a sense of "responsible tourism" in how things are done because domestic tourism will be the first to recover.
Dignified with Rankings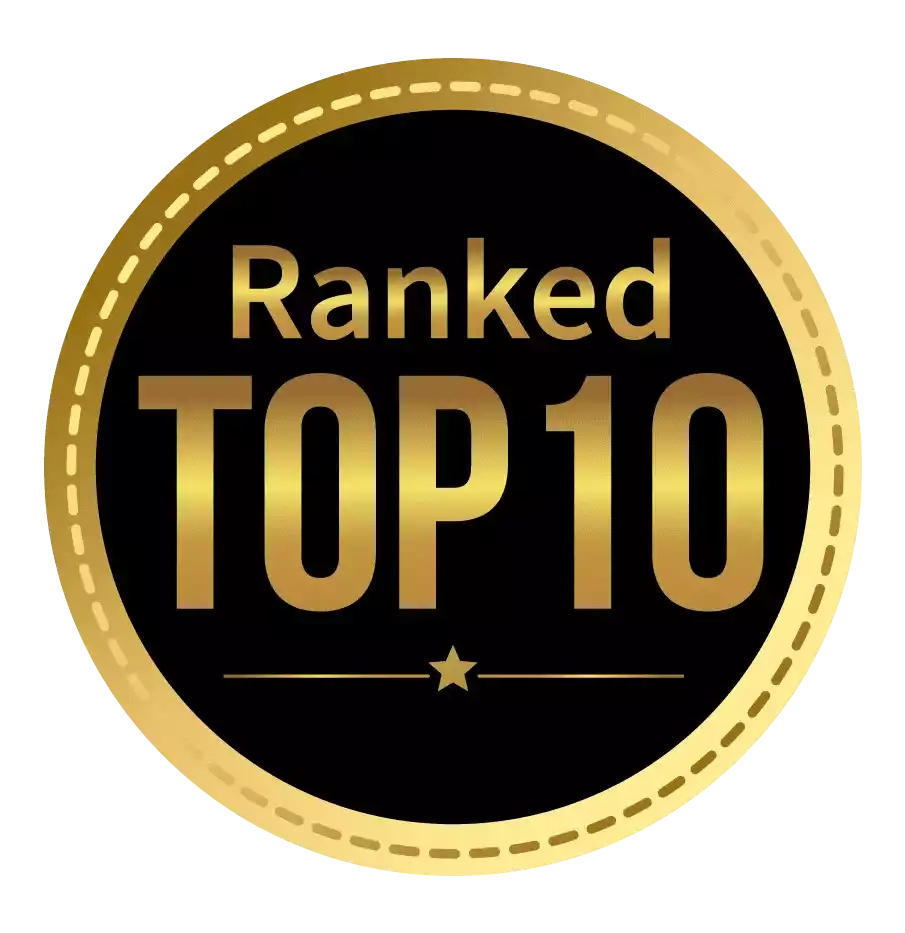 Amongst India's most promising Hotel Management Institute by Higher Education Review 2021
---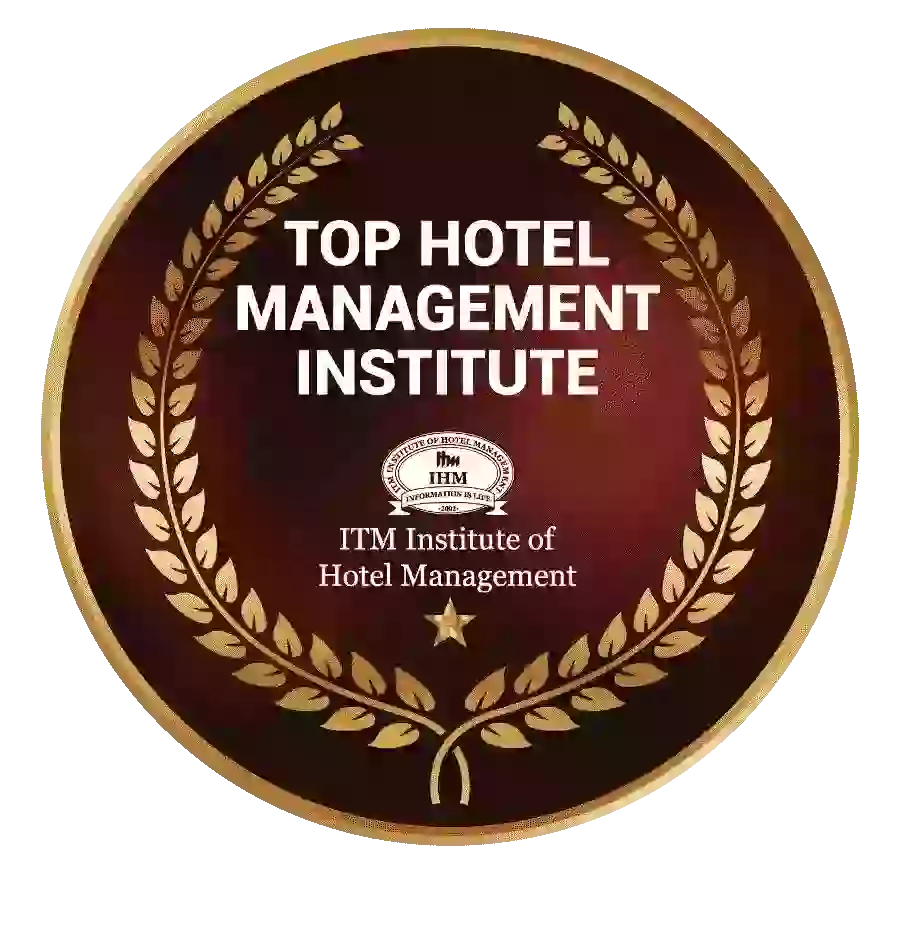 Ranked Top Hotel Management Institute awarded by Times Education Icon 2022
---
Quality Education, Outstanding Administration & Leading Infrastructure by Educational Excellence Awards & Conference 2021
---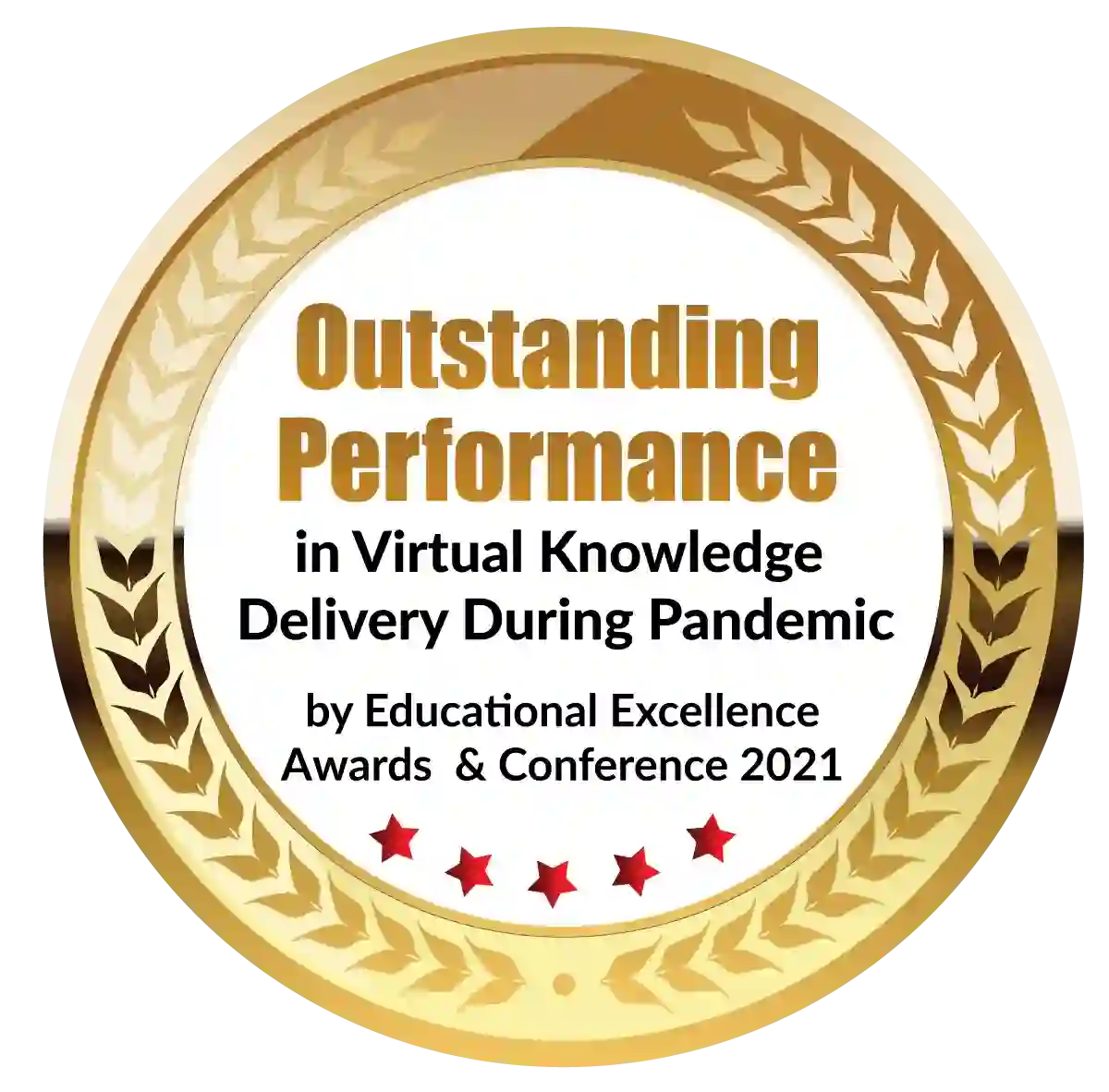 Outstanding Performance in Virtual Knowledge Delivery During Pandemic by Educational Excellence Awards & Conference 2021