Students Trained & Placed
Kitchen Training Facility
International & National Internships only at 5-star Properties
One to One Corporate Mentorship
An Entrepreneurial Culture at the Campus
Dignified with Rankings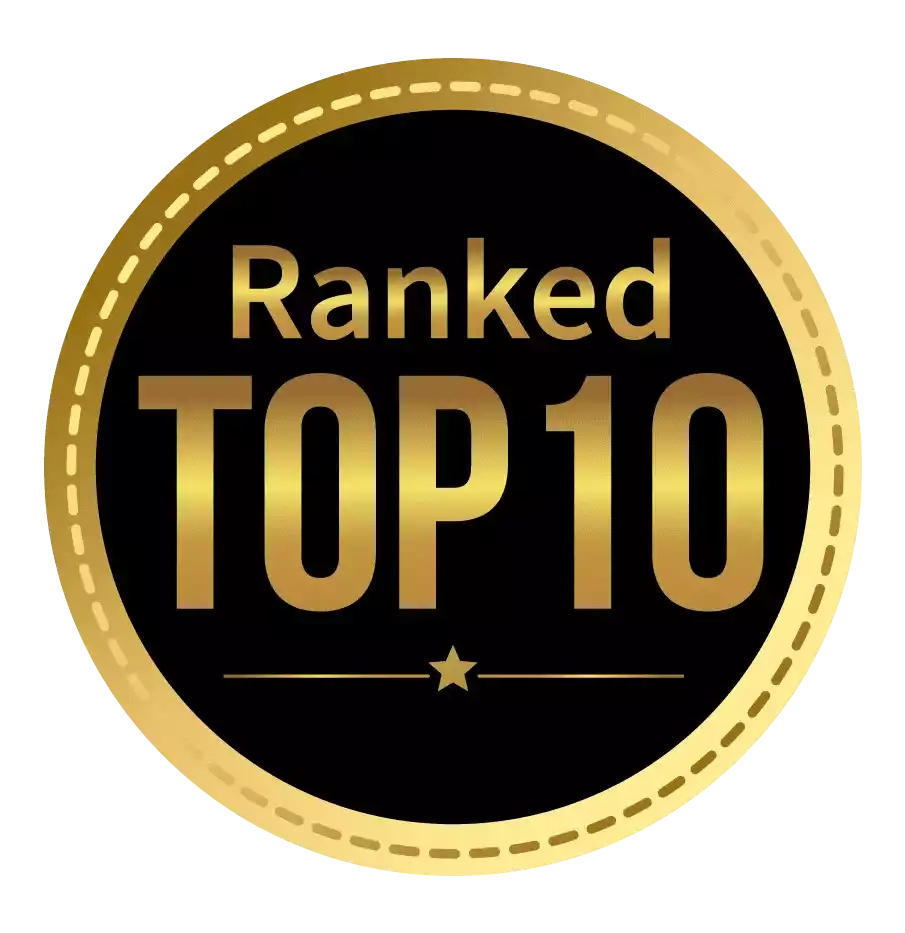 Amongst India's most promising Hotel Management Institute by Higher Education Review 2022
---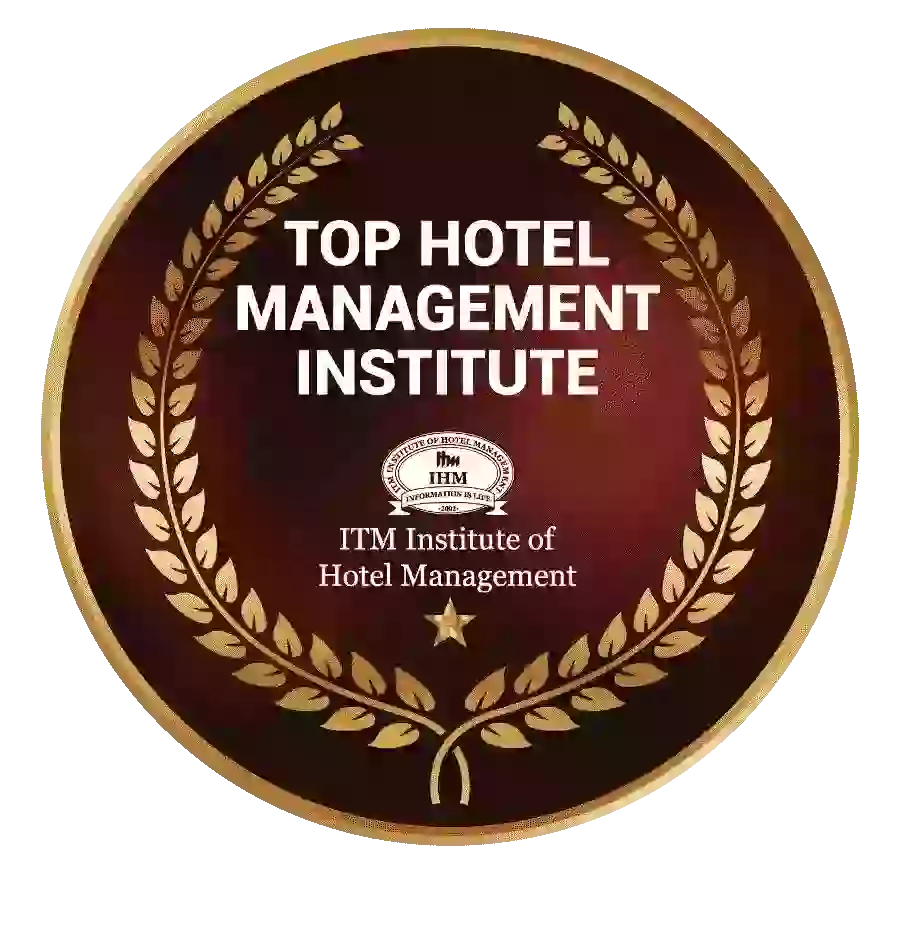 Ranked Top Hotel Management Institute awarded by Times Education Icon 2022
---
Quality Education, Outstanding Administration & Leading Infrastructure by Educational Excellence Awards & Conference 2021
---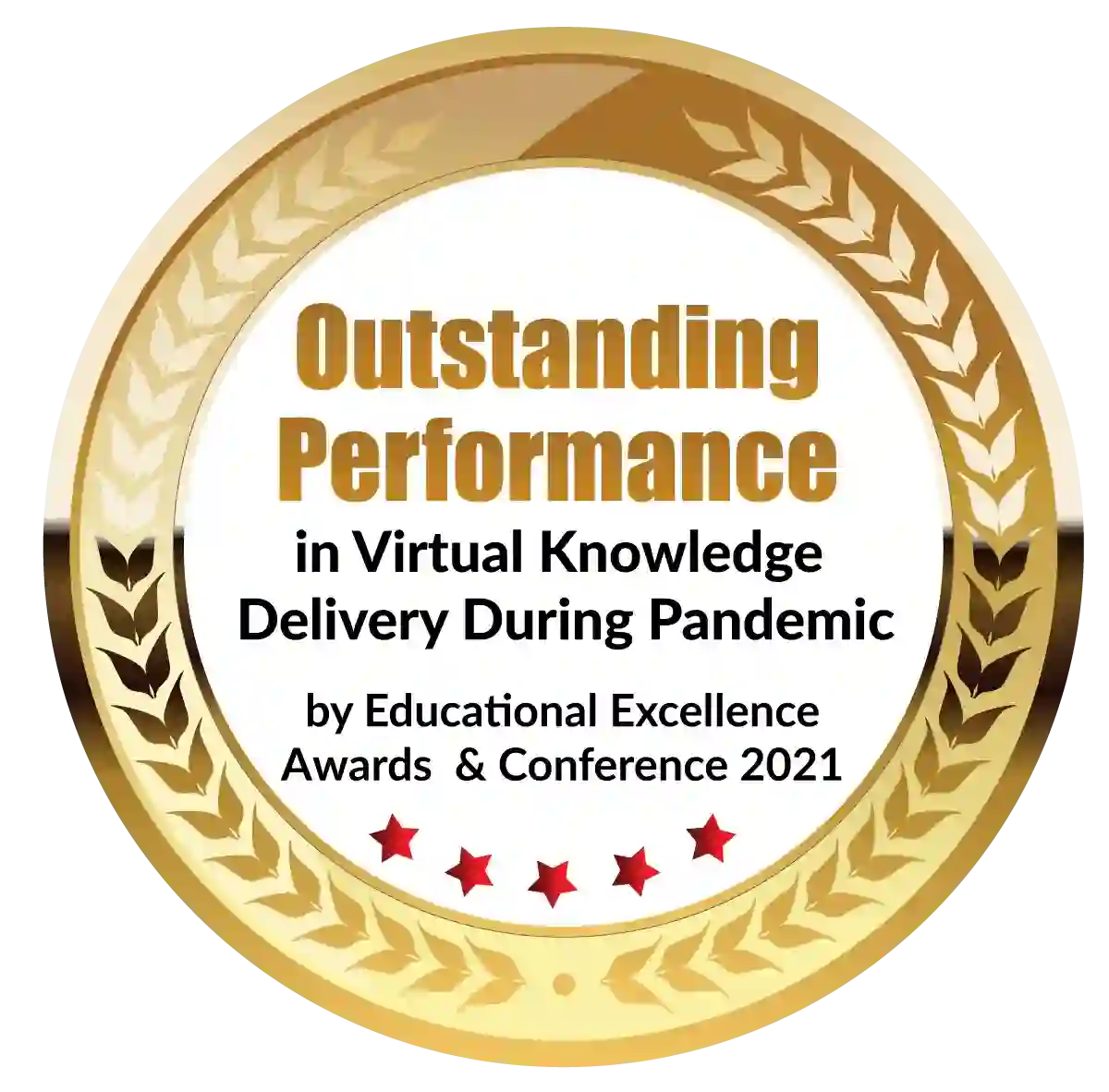 Outstanding Performance in Virtual Knowledge Delivery During Pandemic by Educational Excellence Awards & Conference 2021
Would a career in hospitality management studies interest you? but aren't sure where to start? Will picking Indian management schools be a smart move? Simply put, yes! Why is that
Most of us envision studying abroad when we think of "Hospitality management studies." But did you know that one of the best colleges for Hotel management course details is located in India? It's true if you can believe it!
The benefits of studying Hotel management course details in Indian colleges will astound you. Because of the educational advantages offered by this location, you will have many opportunities. India's hotel management industry is growing every day. Alongside large cities, small towns are adopting top-notch hospitality services.
Numerous Indian colleges offer degree and diploma programs. Furthermore, the pricing structure is fair. The admissions process differs from colleges, though. There will be a complete discussion of the Hotel management course details. Read on for more information!
What does bachelor's in hospitality mean?
Providing visitors with the most relaxing stay possible is the main goal of hotel and hospitality management. The term "hoteling" has changed over time. In the past, travelers stayed in hotels while on the road. They now travel, though, to escape their daily lives and have an experience!
This increases the accountability of management staff. The needs of the public must be met, and they must enjoy the best experience imaginable.
Beyond the kitchen and housekeeping, Hotel management course details encompasses a variety of duties. You can use your knowledge in a variety of different fields. Other industries that are included are those in the food and beverage, sales and marketing, accounting, front desk, waiting, and housekeeping sectors. You will look into these options as you study hospitality management courses in Mumbai.
Why is India preferred?
The first real justification is economic! You will save a ton of money by deciding to continue with the Bachelor of Science in Hospitality Management. India offers an equally good education, despite the perception that foreign education is more exclusive and superior. You'll also get to save money! Refrain from being seduced and conned by advertisements from other nations.
You'll have access to the best opportunities if you have a bachelor's degree in hospitality management. Both inside and outside of India, the best offer is ensured. As a result, rather than spending money there, you could make some. It seems like a wise decision!
The advantages of studying hospitality management at Indian colleges!
You will receive the best education from HM colleges in India. The foundation of education is a combination of theoretical knowledge and practical experience. With such a broad education, you will develop the confidence to swim in international waters. Public and private colleges offer the best campus interviews for studies in hospitality management. As a result, as soon as you finish your education, you will have the best opportunities.
Technological development
The hotel's management team employs more advanced technology every day. Ever since the COVID-19 epidemic, everything has gone digital. From making reservations to checking out, ordering food to making payments, everything is computer-based. The students therefore need instruction in cutting-edge technology. Institutions in India will offer all required training.
Whatever we achieve in life, we must never forget where we came from. They represent who we are. You can advance your bachelor's degree in hospitality with the help of these foundations. The Indian colleges for Hotel management won't let you stray too far from your immediate surroundings.
At the hospitality management college in India, the best faculty and staff will give you the best education. Every hospitality management course in Mumbai has the top professors. The course's impressive academic program will aid in your future research.
While attending Indian colleges for hotel management, you will be in the neighborhood. No matter the environment—whether it's Mumbai or Dehradun—you'll adapt quickly. You'll be seated next to a friend. This greatly facilitates networking and building relationships.
At hotel management schools in India, you can receive better instruction and employment opportunities. For them, the top hotels in the world offer campus placements. Students may submit applications for a variety of jobs, such as:
General Manager
Head chef
Housekeeping Staff
Restaurant Manager
Catering Manager
Front Office Manager
Accommodation Manager
HR
Training Officer
Not all subjects can be taught. You must observe in order to gain insight. There is no set tempo. The educational institutions in India offer you the ideal mental setting for exploring your inner self. The HM is dedicated to developing personally.
Reputation is the only thing we aim for. And the hotels management schools in India will assure you of it! Every college in India is well-known. Your educational certificate from us will be your key to more respect.
There is endless potential for growth!
With a degree from one of the Indian hotel management colleges, you will have access to a wide range of opportunities. India is a multiethnic country. The most creative of them all, it. To provide the anticipated best hotel experience, its customs can be experimented with. For example, Udaipur has become a well-liked location for weddings. You can build your hotel empire with that thread. The potential is endless if you have clear thinking!
Outstanding experiential!
The HM colleges offer the best learning opportunities. The colleges host a variety of events so as to provide the students with a better professional experience. They learn more from experience than from books. Practical experience is extremely beneficial to a professional career.
Diploma Courses in Hotel Management in India!
These courses span from 3 months to 3 years. You just have to pass the 10+2 years of education with a minimum of 50% marks.
Diploma in Hotel Management
Diploma in Airline Cabin Crew and Hospitality
Diploma in Food Production
Diploma in Bakery and Confectionary
Diploma in Hospitality and Tourism
Bachelor's Degree courses in Hotel Management in India!
These courses also need 10+2 years of education with mini 50% marks. The duration for these courses is 3-4 years.
Bachelor in Hotel Management
BBA in Hotel and Tourism Management
BSC in Hospitality and Hotel Administration
Bachelors in Catering and Culinary Arts
Master's Degree Courses in Hotel Management in India!
These Post Graduation programs need a degree in any subject. The course duration is 2 years.
Masters in Travel and Tourism
MSC in Tourism and hospitality management
Master of Hotel Management
MBA in Airlines, Tourism, and Hospitality Management
Dignified with Rankings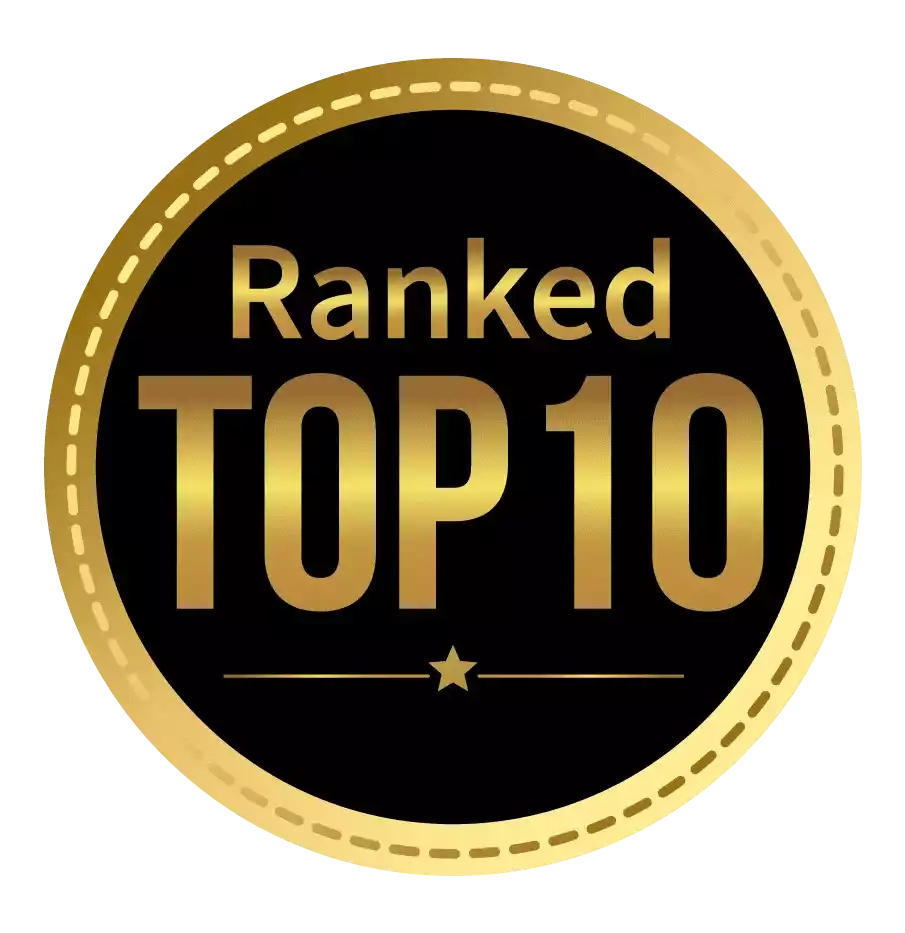 Amongst India's most promising Hotel Management Institute by Higher Education Review 2021
---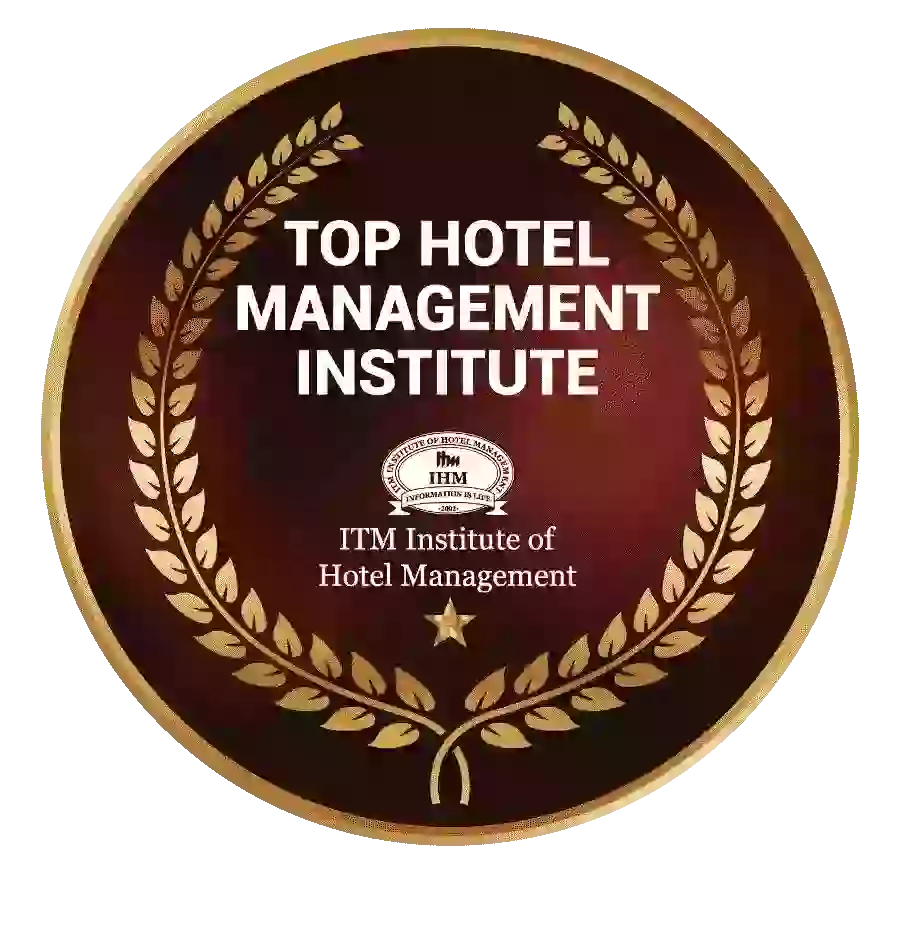 Ranked Top Hotel Management Institute awarded by Times Education Icon 2022
---
Quality Education, Outstanding Administration & Leading Infrastructure by Educational Excellence Awards & Conference 2021
---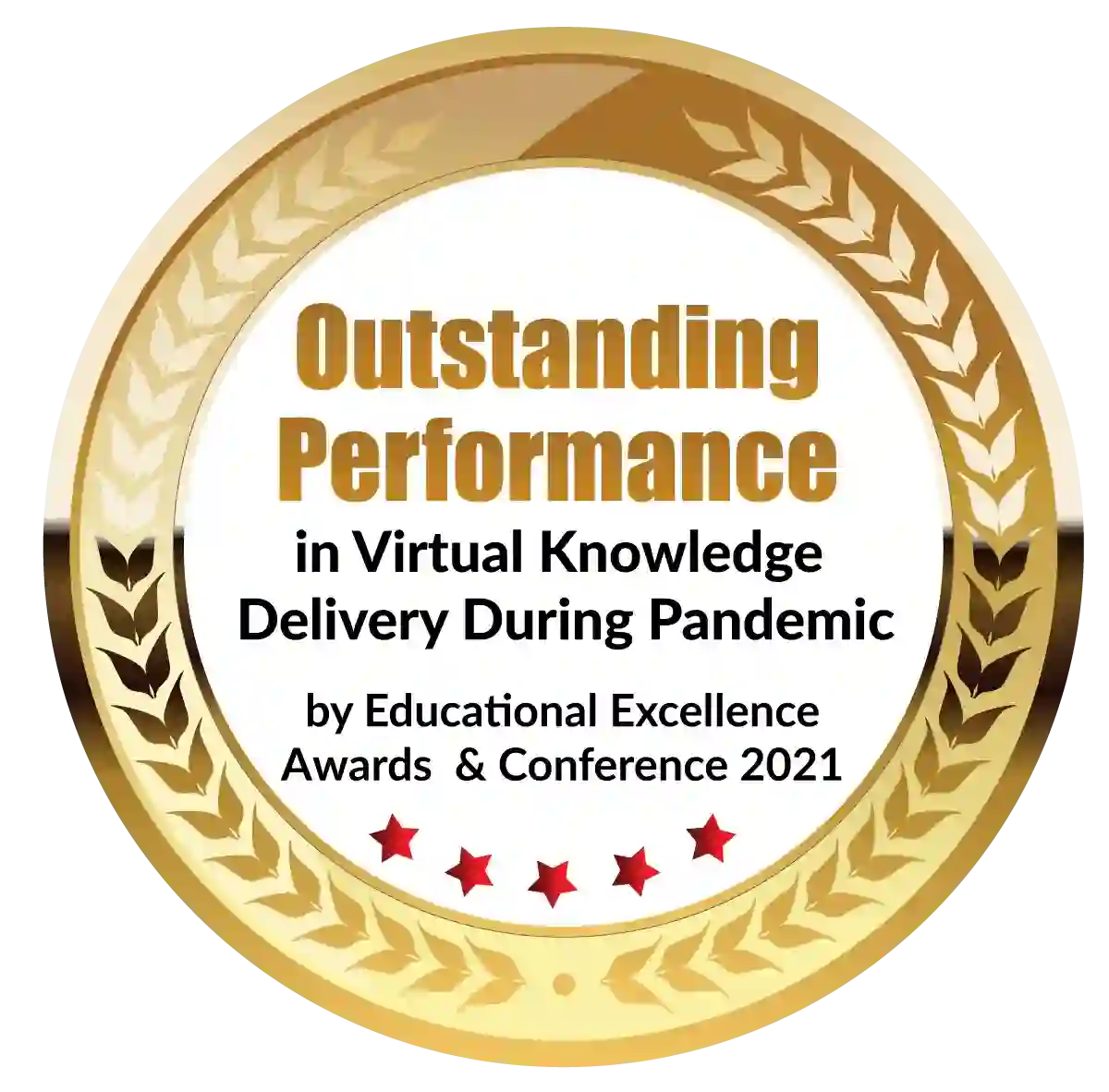 Outstanding Performance in Virtual Knowledge Delivery During Pandemic by Educational Excellence Awards & Conference 2021