Students Trained & Placed
Kitchen Training Facility
International & National Internships only at 5-star Properties
One to One Corporate Mentorship
An Entrepreneurial Culture at the Campus
Dignified with Rankings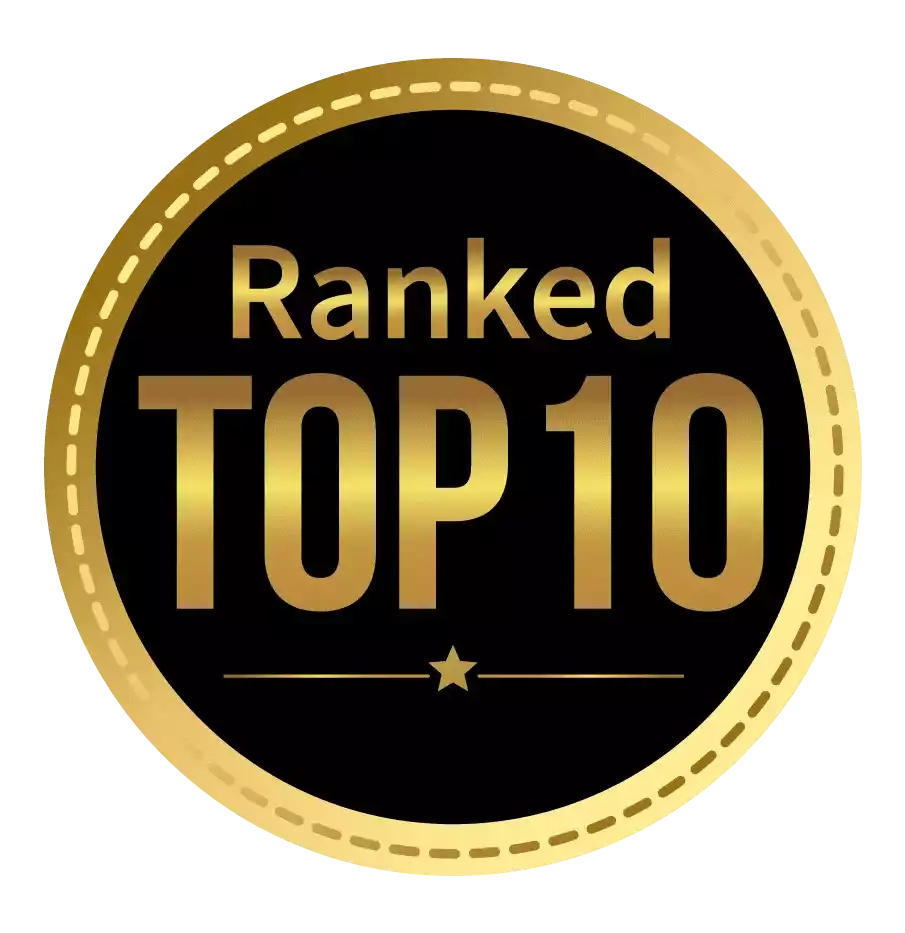 Amongst India's most promising Hotel Management Institute by Higher Education Review 2022
---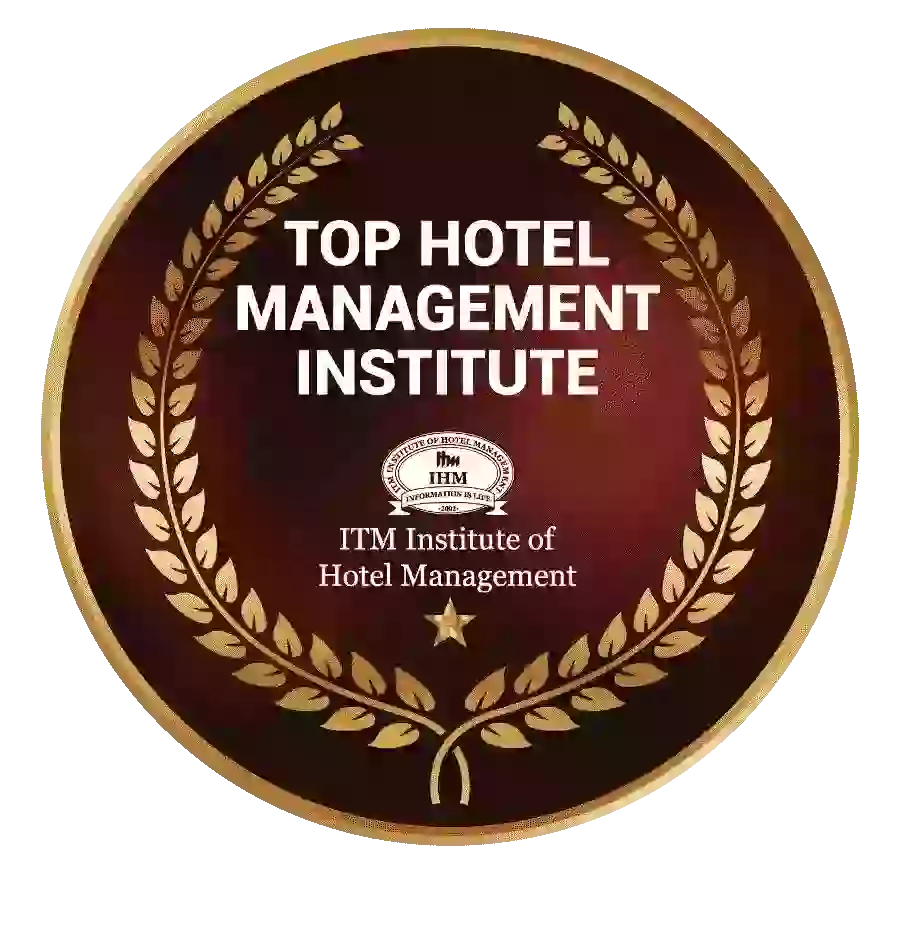 Ranked Top Hotel Management Institute awarded by Times Education Icon 2022
---
Quality Education, Outstanding Administration & Leading Infrastructure by Educational Excellence Awards & Conference 2021
---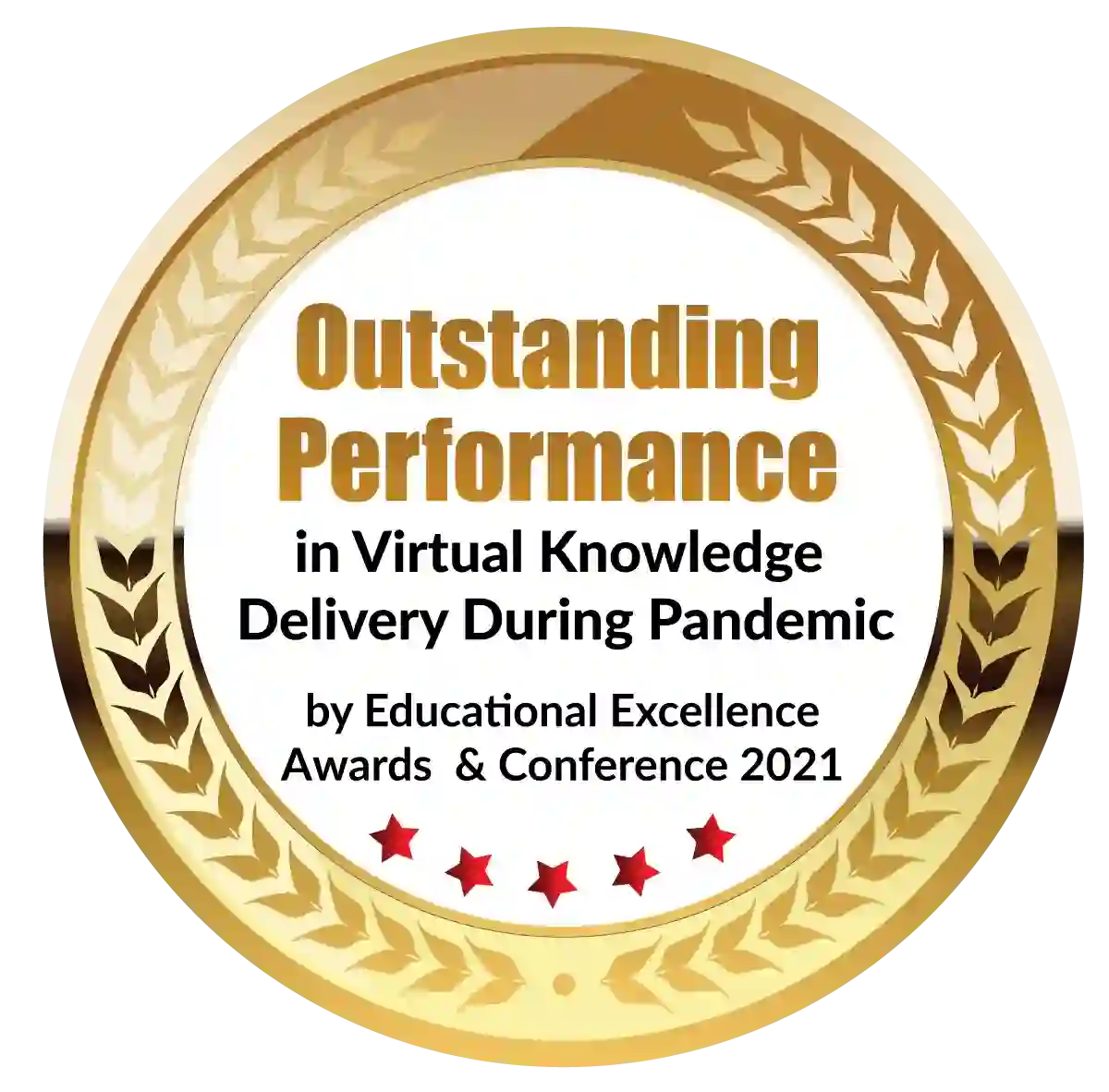 Outstanding Performance in Virtual Knowledge Delivery During Pandemic by Educational Excellence Awards & Conference 2021
Hotel management courses provide students with a plethora of job options in the business world. The hospitality industry is wide in scope, encompassing food and beverage, lodging, recreation, and catering services for visitors.
The primary goal of hotel staff is to ensure that visitors are satisfied with their stay by providing a hassle-free and enjoyable experience. The more satisfied a guest is, the more likely they are to return to that particular hotel.
The hotel staff makes customers feel welcome and encourages them to return. The Hotel management institute assists applicants by providing a change of work surroundings. A hospitality management position provides candidates with a nice and well-decorated space to work in, increasing their job happiness.
Hotel Management Trends and Topics in the Future
The best way to ensure a company's long-term success in any industry is to stay informed about and prepared for emerging trends and topics. The following are a few of the hot topics in the hospitality management industry:
More than half of all travelers say they want to stay in more environmentally-friendly accommodations in the future. Due to a scarcity of enticing solutions of this nature, these expectations have been difficult to meet. Many millennials believe that a company's success is based on its environmental impact. As a result, hotels have begun to monitor water consumption, purchase food from local farms, and eliminate single-use plastics from their restaurants and dining areas.
Global thinking is required to keep up with globalization: According to surveys, demand for hospitality management services has yet to peak, owing to rising market demand for new tourist destinations that previous generations had overlooked.
As a result of increased post-recession spending and low unemployment rates, international travel is becoming more popular. As a result, hotel executives will need to start thinking bigger than they have in the past.
Courses offered
Students can choose from a variety of hospitality management courses at the Hotel management institute to further their education and professions. These courses assist students in progress in the hospitality industry and provide them an advantage over their peers.
Students have the option of taking one of the following courses:
Bachelor in Hotel Management and Catering Technology (BHMCT)
BBA in Hotel Management
Bachelor of Hotel Management (BHM course)
BA in Hotel Management
BSc in Hospitality and Hotel Administration
Diploma in Hotel management
Masters of Hotel Management
MBA in Hotel Management
A Hotel management institute student can select a course based on their previous education, the field of interest, knowledge, and skill set. Through their wide curriculum, hospitality management courses give students a vast variety of information.
Hospitality courses provide students with both theoretical and practical knowledge of the hotel industry. Students acquire practical experience that aids in their understanding of the various functions of the hotel industry. Employers and organizations respect students who have been taught practical knowledge since they know that they can handle crucial company processes.
Students take certificate courses in addition to hospitality management courses because they assist them to have a deeper understanding of the hospitality industry while also adding to their résumé.
Curriculum for hospitality management Courses
Any hospitality, tourism, or hospitality management education is intended to provide students with the knowledge, skills, training, and attitude necessary to effectively handle and perform supervisory duties and responsibilities. These courses also include lab work to help students develop in-depth skill standards and knowledge in the operational sectors of Front Office Operations, Housekeeping, Food & Beverage Services, and Food Production.
In hospitality management courses, students' options are not limited to the hospitality industry. An MBA degree or other Master's in management courses can help students branch out into different areas of management. An individual will be placed in the center of a cultural melting pot in this sector. This allows you to learn a lot about a variety of people and places, including their eating habits and tastes.
Admission to these courses in the Hotel management institute is based on merit once again. Class 12 merit is considered in diploma courses, while degree level is considered in PG Diploma courses. Bachelor Hotel Management (BHM) students must first pass national, state, and university admission exams, as well as hotel-specific exams.
Some of the most common entrance exams for individuals seeking admission to hospitality management programs at both the undergraduate and postgraduate levels are as follows:
Joint Entrance Exam of the National Council for Hotel Management (NCHM JEE):
The National Testing Agency (NTA) administers the NCHM JEE, a computer-based test for admission to undergraduate hospitality programs.
Bachelor of Hotel Management (AIMA UGAT BHM): All India Management Association Undergraduate Aptitude Test:
The AIMA UGAT BHM is a national exam administered by the National Testing Agency (NTA) for candidates seeking admission to any of the member institutes' undergraduate hospitality management programs.
Written Admission Test (AIHMCT WAT) of the Army Institute of Hotel Management and Catering Technology:
For admission to its Bachelor of hospitality management program, AIHMCT administers a national university-level entrance exam.
There are two options in the institute of Hotel management Mumbai at the postgraduate level:
Master of Hotel Administration (MHM) and Master of Tourism and Hotel Administration (MTHM) are two types of master's degrees.
Admissions are granted on the basis of merit in the vast majority of cases, or in some cases, through national entrance exams (NCHM JEE) or by specific hotel-run institutes.
Personality Qualities
Candidates must be conscientious, possess strong communication and interpersonal skills, and have the patience to deal with disagreements and criticism. He or she should always be cooperative, kind, and respectful to visitors.
Careers in the institute of Hotel Management Mumbai
The field of hospitality management offers a wealth of career opportunities, with a wide range of options to choose from and a plethora of opportunities available to any competent individual. Because the hotel industry has so many departments, such as accounting, front desk, food and beverage, operations, and security, your career options in hospitality management will never be limited.
To gain the necessary knowledge and skills, those interested in working in the hotel industry should pursue a hospitality management degree. Many students find hospitality management positions appealing because they are surrounded by a lot of luxury and glitz. On the other hand, the job is almost always hectic, making it difficult to keep up at times. On the other hand, those with the necessary skills and training can look forward to a rewarding and fascinating career.
The Role of Hotel Management in India and Abroad
A career in hospitality management can open up a variety of doors. Hotels, fast food chains, motels, resorts, and restaurants are the most common job fields in this industry. As more hotel sectors expand their operations in response to globalization, students are becoming more interested in pursuing a career in hospitality.
India, as a popular tourist destination, has a plethora of hotels in every city, both independent and chained. The demand for additional hospitality management specialists to continue to fill employment gaps created by rapid industry expansions is at an all-time high, and it is unlikely to diminish anytime soon.
The situation is similar outside of India, with tourism and hospitality among the most profitable industries in the majority of countries. With a hospitality management degree, an aspirant can work in a variety of locations outside of India.
We hope that this blog has provided you with all the answers that you might have regarding the hospitality management courses or the hospitality industry in general. through this blog, we wanted to provide some deeper insights into the hospitality management space while also speaking about how you can pursue this course.
Dignified with Rankings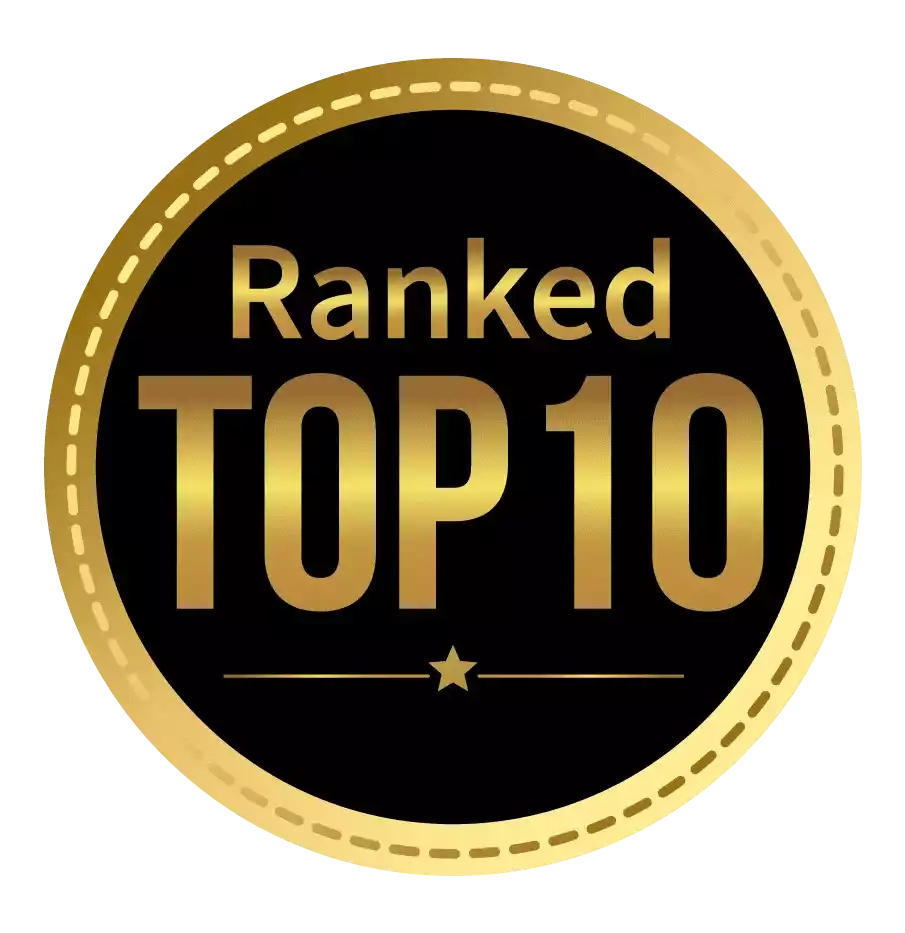 Amongst India's most promising Hotel Management Institute by Higher Education Review 2021
---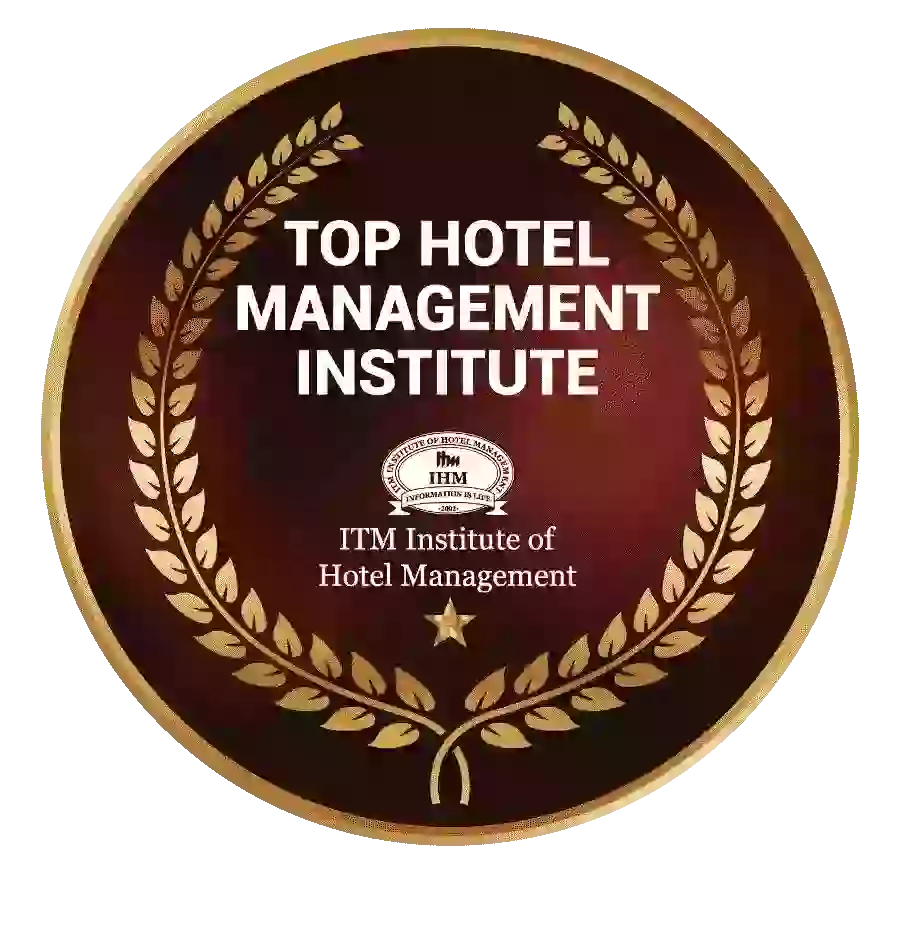 Ranked Top Hotel Management Institute awarded by Times Education Icon 2022
---
Quality Education, Outstanding Administration & Leading Infrastructure by Educational Excellence Awards & Conference 2021
---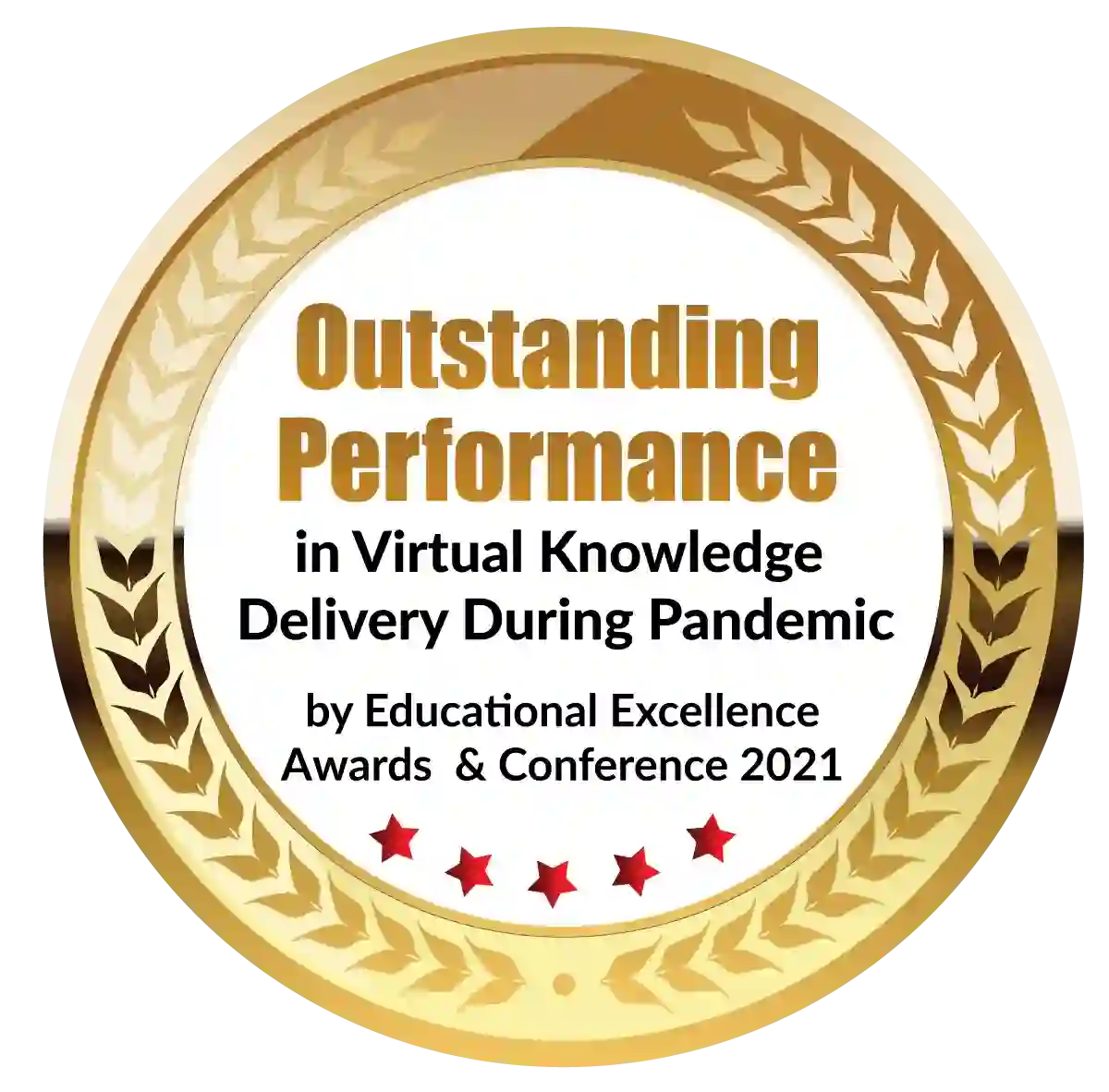 Outstanding Performance in Virtual Knowledge Delivery During Pandemic by Educational Excellence Awards & Conference 2021