Students Trained & Placed
Kitchen Training Facility
International & National Internships only at 5-star Properties
One to One Corporate Mentorship
An Entrepreneurial Culture at the Campus
Dignified with Rankings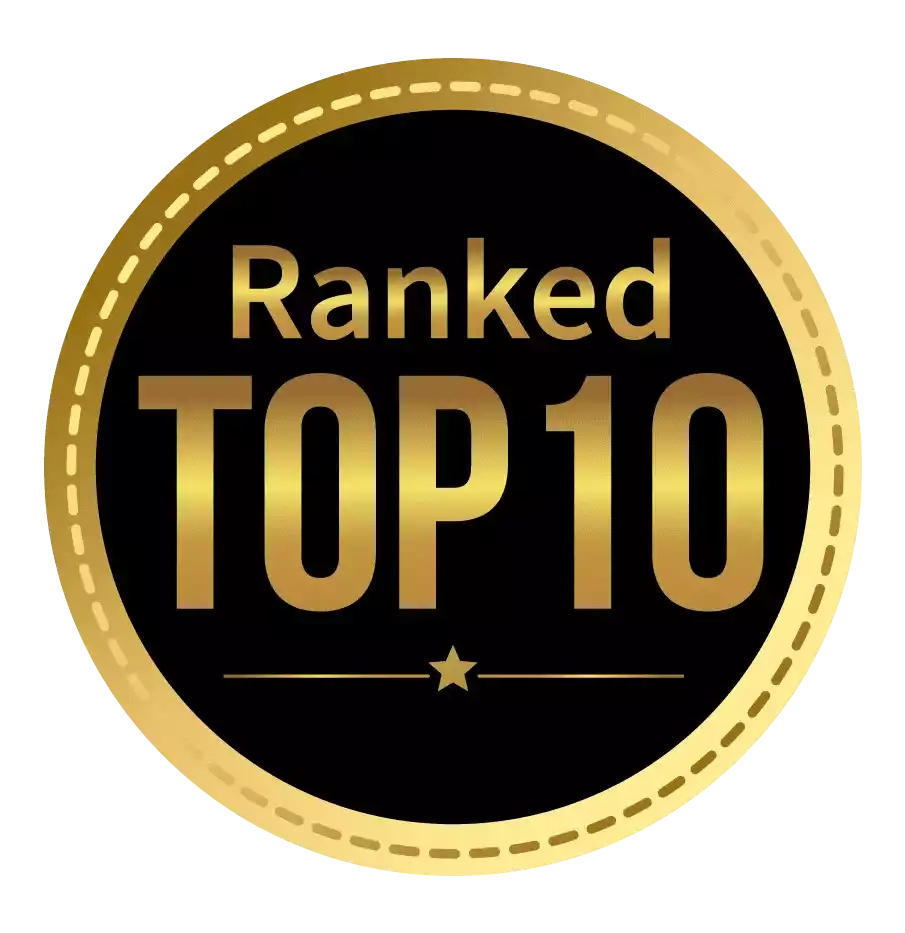 Amongst India's most promising Hotel Management Institute by Higher Education Review 2022
---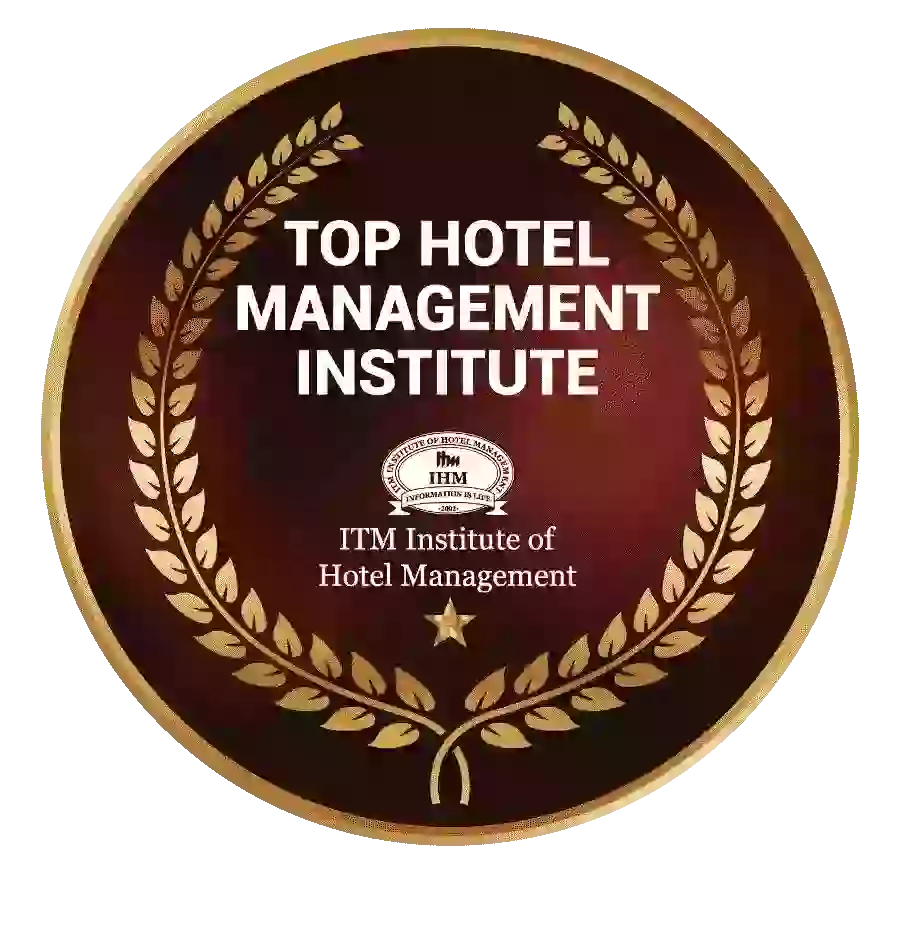 Ranked Top Hotel Management Institute awarded by Times Education Icon 2022
---
Quality Education, Outstanding Administration & Leading Infrastructure by Educational Excellence Awards & Conference 2021
---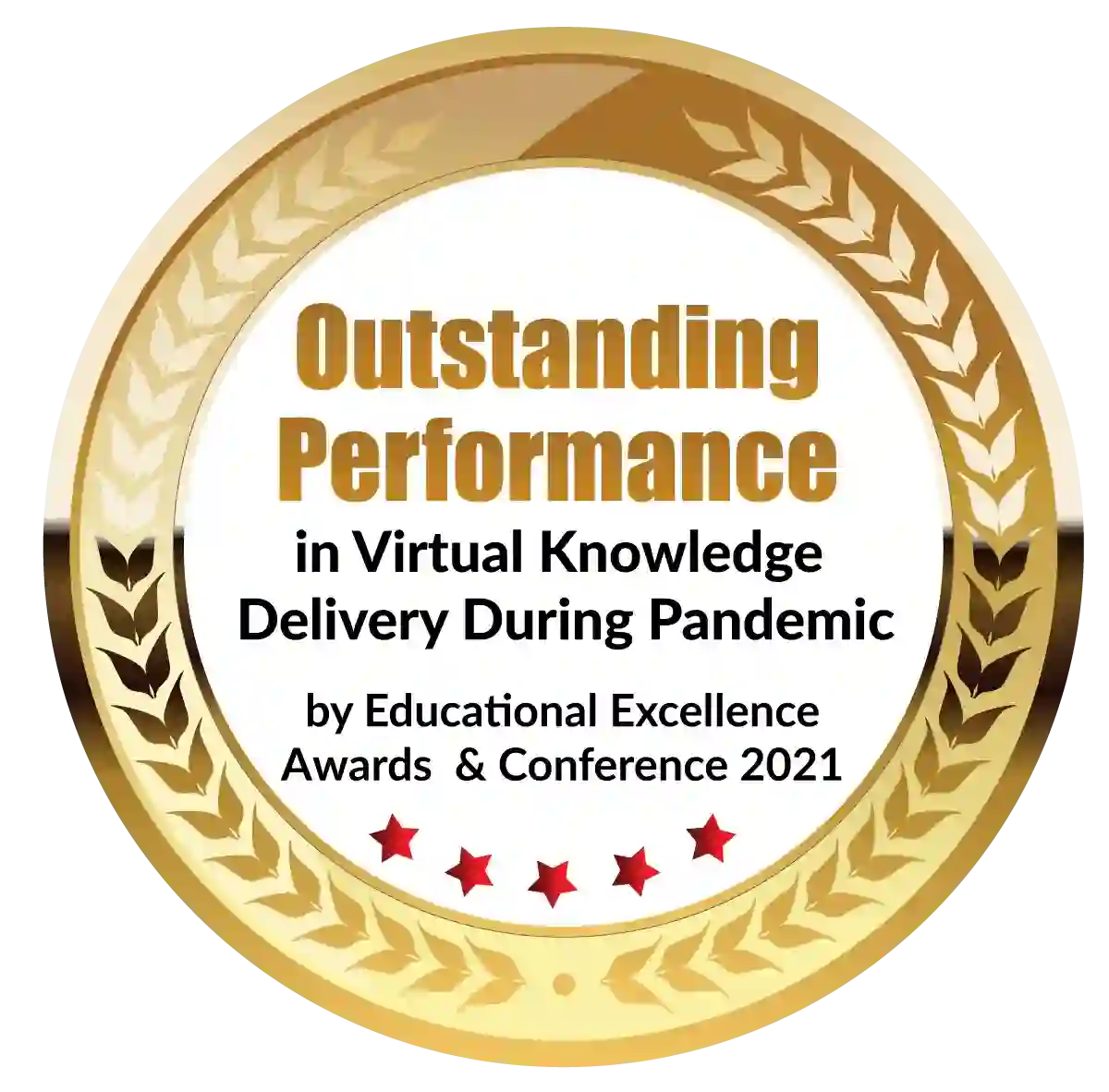 Outstanding Performance in Virtual Knowledge Delivery During Pandemic by Educational Excellence Awards & Conference 2021
Why go into the ever-growing hospitality industry to develop your career
Do you want to work in the hotel management sector but are put off by its instability and level of competition? Well, it is normal to feel a little hesitant to make the big decision, especially if it will affect your career. Many people want to travel the world and lead luxurious lives while making good money, just like you. But how can you guarantee success in the hotel management sector?
Here are 10 sure-shot strategies for succeeding in Hotel management colleges in Mumbai, in addition to having a charming and upbeat personality, the power of greeting, a commanding presence, and a helpful nature.
What accounts for the hotel management sector's success?
You can work in hotels, resorts, restaurants, casinos, and cruise ships as a hospitality manager. You need to be an all-arounder with excellent guest experience, team management, financial management, and creativity to succeed in the hotel management industry. The Hotel management colleges in Mumbai will embrace you with open arms if you have the necessary skills.
The following are skills to master for success in hotel management:
Understand Human Behavior – You will frequently interact with people in the hotel management sector. The only way to succeed in the field is to comprehend their needs and preferences.
Smile - Always extend a smile when greeting others. Everyone feels welcomed by a warm greeting smile, right? To leave a good first impression on guests as a hotel management professional, you must possess a strong power of greeting.
Strong Memory – Imagine how your guests would feel if you forgot their names. Unimportant, indeed. You must therefore be able to recall not only their names but also their tastes. This demonstrates your admiration for them and will ultimately increase visitor retention.
Multitasking -hotel management professionals must manage numerous visitors at once while managing each one as if they were their only priority. You can help every client feel important while achieving your goals if you can multitask. Strong multitaskers can easily adapt to interruptions and readjust their priorities to respond to urgent situations without having an adverse effect on their overall workflow.
Be Patient and Trust Your Skills - Any client-service or hotel management position requires the ability to be patient. Hospitality management studies help professionals to focus on a problem's resolution despite persistent obstacles or grating responses from customers. The ability to be patient is essential for providing the best possible customer service as well as for maintaining composure and preventing burnout.
Body language that exudes confidence – If you project confidence and establish a strong rapport with your guests, they will have faith in you. Your pleasant demeanor as hotel management staff is displayed by your eye contact, warm smile, and relaxed arm movements.
Enthusiastic Learner - The hotel management industry moves quickly, and new trends emerge daily. You must be a quick learner who can quickly identify the problems and implement necessary changes wherever and whenever it is required if you want to keep up with the pace.
You are a team member and team leader at the same time- So you should value everyone's opinions rather than being bossy and imposing your own. Recognize the driving forces behind your team members' improved performance and their challenges. Maintaining open lines of communication with the team members and promptly resolving complaints will go a long way. When you work professionally as a team, you can accomplish more than you could have done on your own while giving visitors dependable, round-the-clock care and devotion.
Start Solving, Stop Cribbing - Being able to categorize the problems that guests are experiencing, come up with a plan of action to fix them, and then follow up with guests later to ascertain their satisfaction, problem-solving is one of the key components of working in Hospitality management studies. The industry is built from the ground up to reward problem-solvers and eliminate complainers.
Skills taught by Hotel management colleges in Mumbai
Working in the hotel management colleges in Mumbai can be incredibly rewarding if you're good at what you do. It can, however, also be one of the most difficult. It's critical for you to understand the skills you need to develop if you want to pursue a career through the Hotel management course in Mumbai.
By arming yourself with the appropriate skills, you can avoid both emotional and physical exhaustion and raise the bar for your company's performance so that customers choose you over your rivals. Visitors may come for the food, but they stay for the friendly staff.
Expect change to take time; developing your Hotel management degree skills is a continuous process that necessitates regular practice. Knowing precisely what you need to work on, however, will lay the groundwork and inspire you to practice it every day. As a manager, whether you work in the kitchen, the dining room, or both, you'll gain knowledge and succeed as you gain experience.
Here are the top two Hotel management degree you should work to develop throughout your career.
Interaction
In order to provide excellent customer service in the Hotel management course Mumbai, you must communicate clearly and professionally through your speech, writing, and body language. Everything you say and do in a customer-facing and team-oriented role must convey a positive, constructive message that improves the customer experience and makes it possible for your team to collaborate effectively.
Listening is the most crucial component of communication. As a result, you should communicate genuine warmth and interest to your guests. Ask them questions, pay attention to what they say, and then react appropriately. This will lead to organic, unplanned conversations that give visitors the impression that you care deeply about them. They will understand that you are willing to listen to them and meet their needs as a result of this.
Active listening is essential when communicating with your team in hotel management to ensure that everything runs smoothly and that everyone is on the same page. You should communicate with your coworkers in the hotel management industry frequently about what you need from them and what you need from yourself. Remember that you all need each other to get things done, so being open, honest, respectful, and appreciative is really in everyone's best interest.
Courageousness
If you're new to the hotel management industry, you should be aware that it's not for those with thin skin. You'll frequently have to put up with high levels of stress to get through a shift due to constant multitasking, a lot of running back and forth, and occasionally obstinate customers or coworkers.
The good news is that anyone can learn to maintain their positivity and productivity in the face of challenges. The best way to thicken your skin is typically through experience, but it's also important to train your mind.
Dignified with Rankings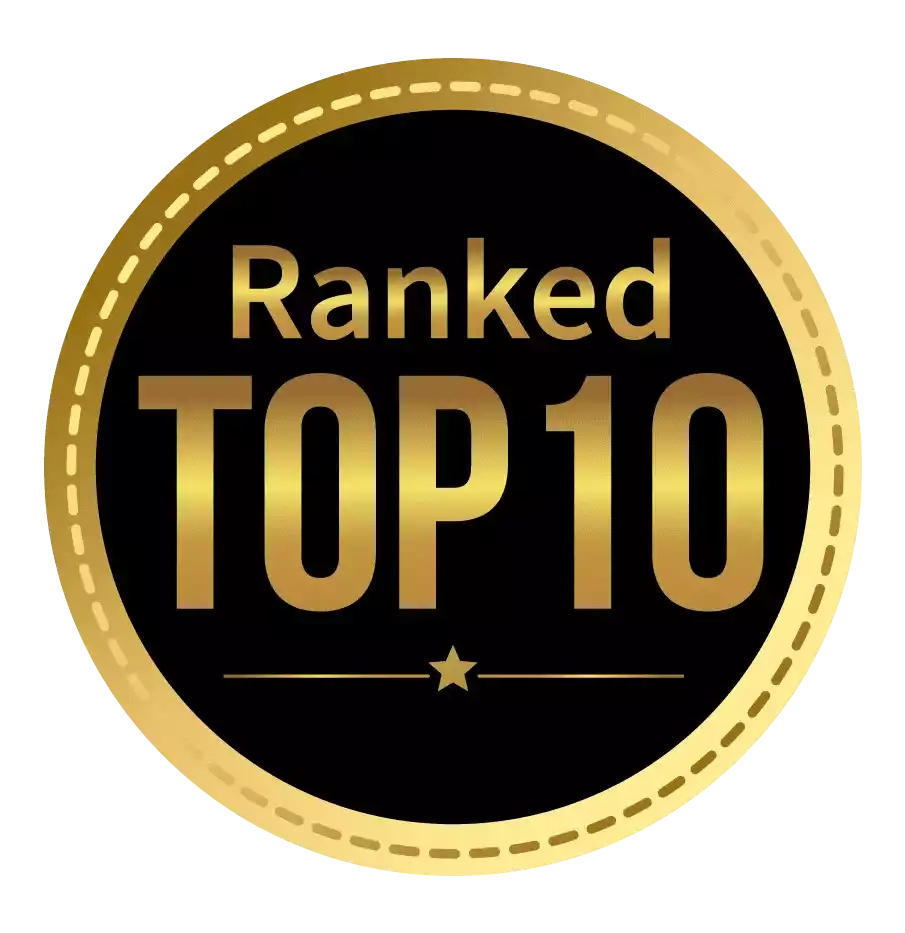 Amongst India's most promising Hotel Management Institute by Higher Education Review 2021
---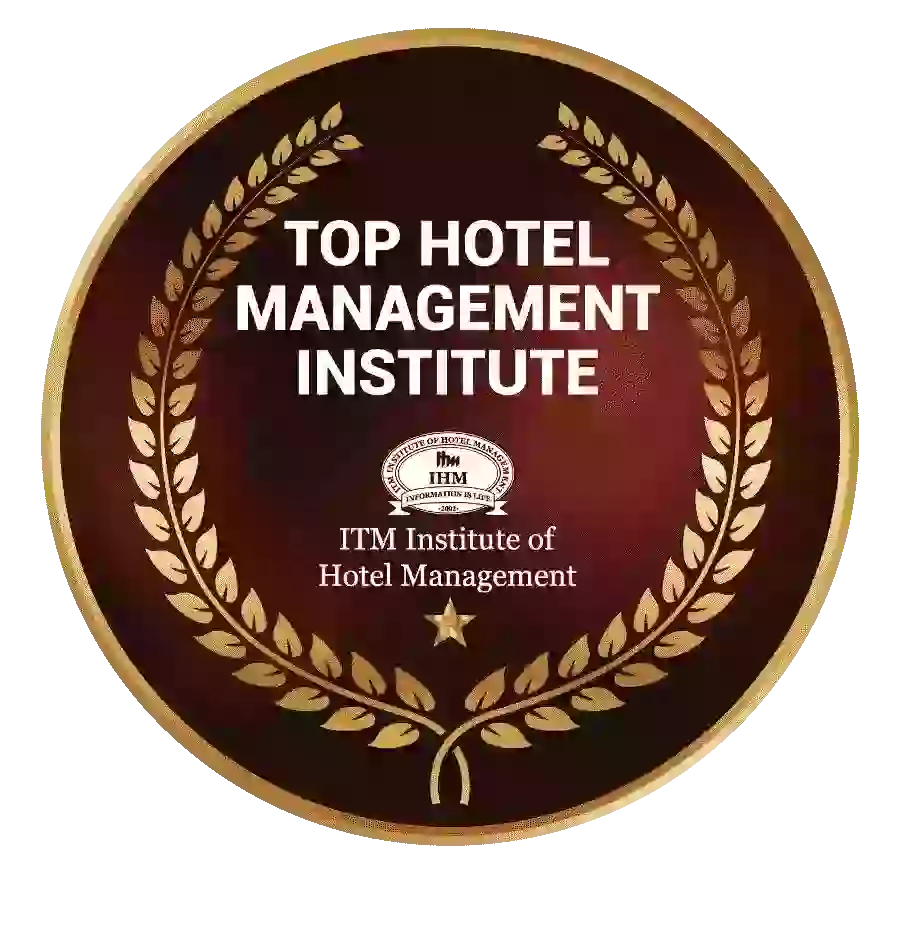 Ranked Top Hotel Management Institute awarded by Times Education Icon 2022
---
Quality Education, Outstanding Administration & Leading Infrastructure by Educational Excellence Awards & Conference 2021
---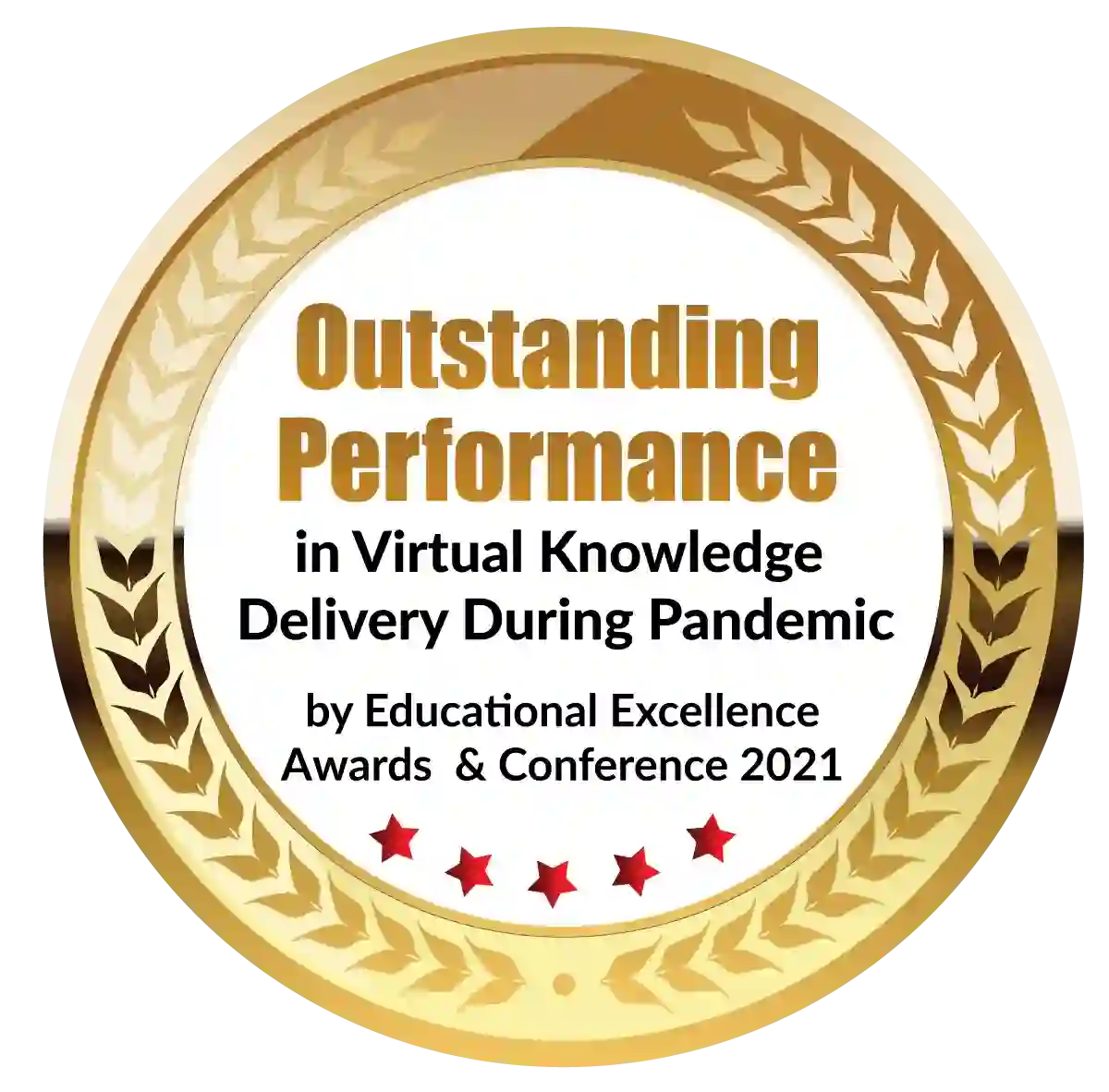 Outstanding Performance in Virtual Knowledge Delivery During Pandemic by Educational Excellence Awards & Conference 2021