Students Trained & Placed
Kitchen Training Facility
International & National Internships only at 5-star Properties
One to One Corporate Mentorship
An Entrepreneurial Culture at the Campus
Dignified with Rankings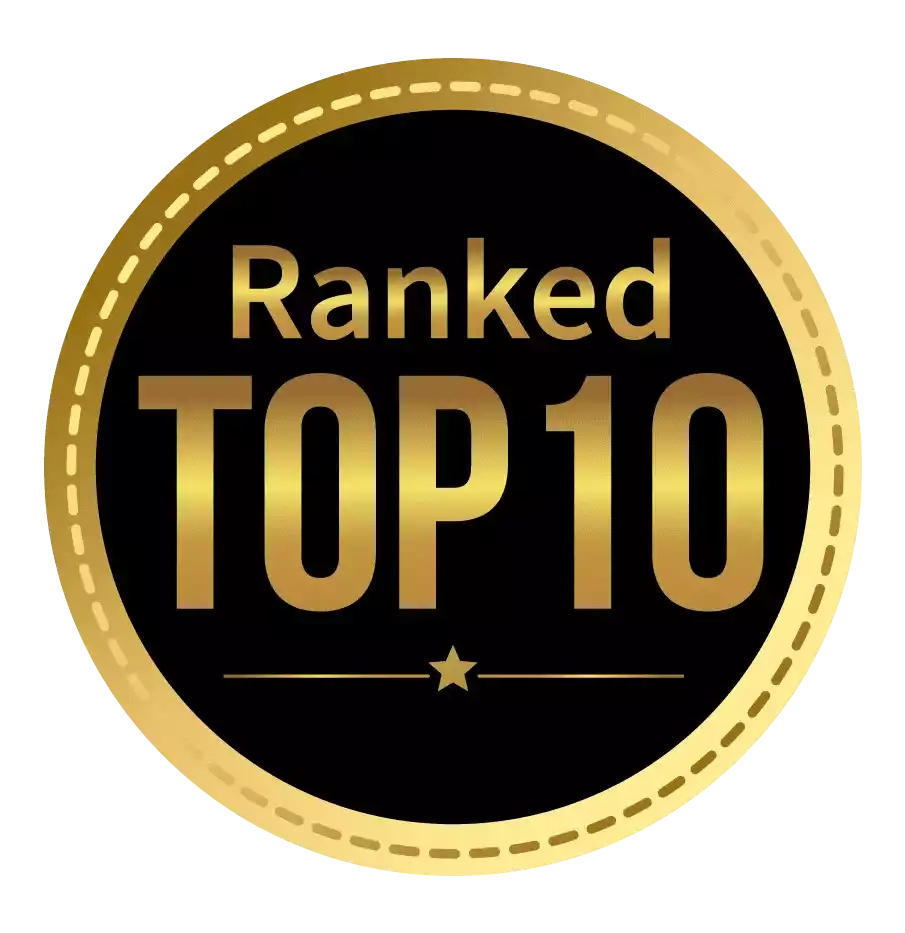 Amongst India's most promising Hotel Management Institute by Higher Education Review 2022
---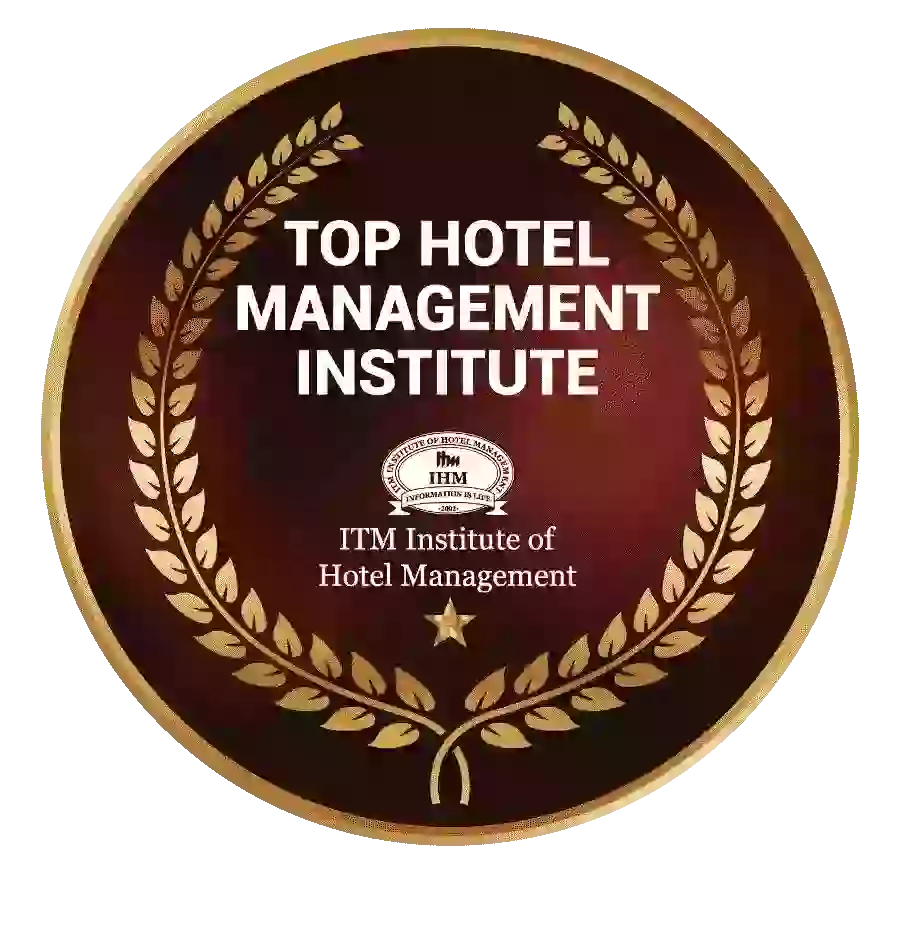 Ranked Top Hotel Management Institute awarded by Times Education Icon 2022
---
Quality Education, Outstanding Administration & Leading Infrastructure by Educational Excellence Awards & Conference 2021
---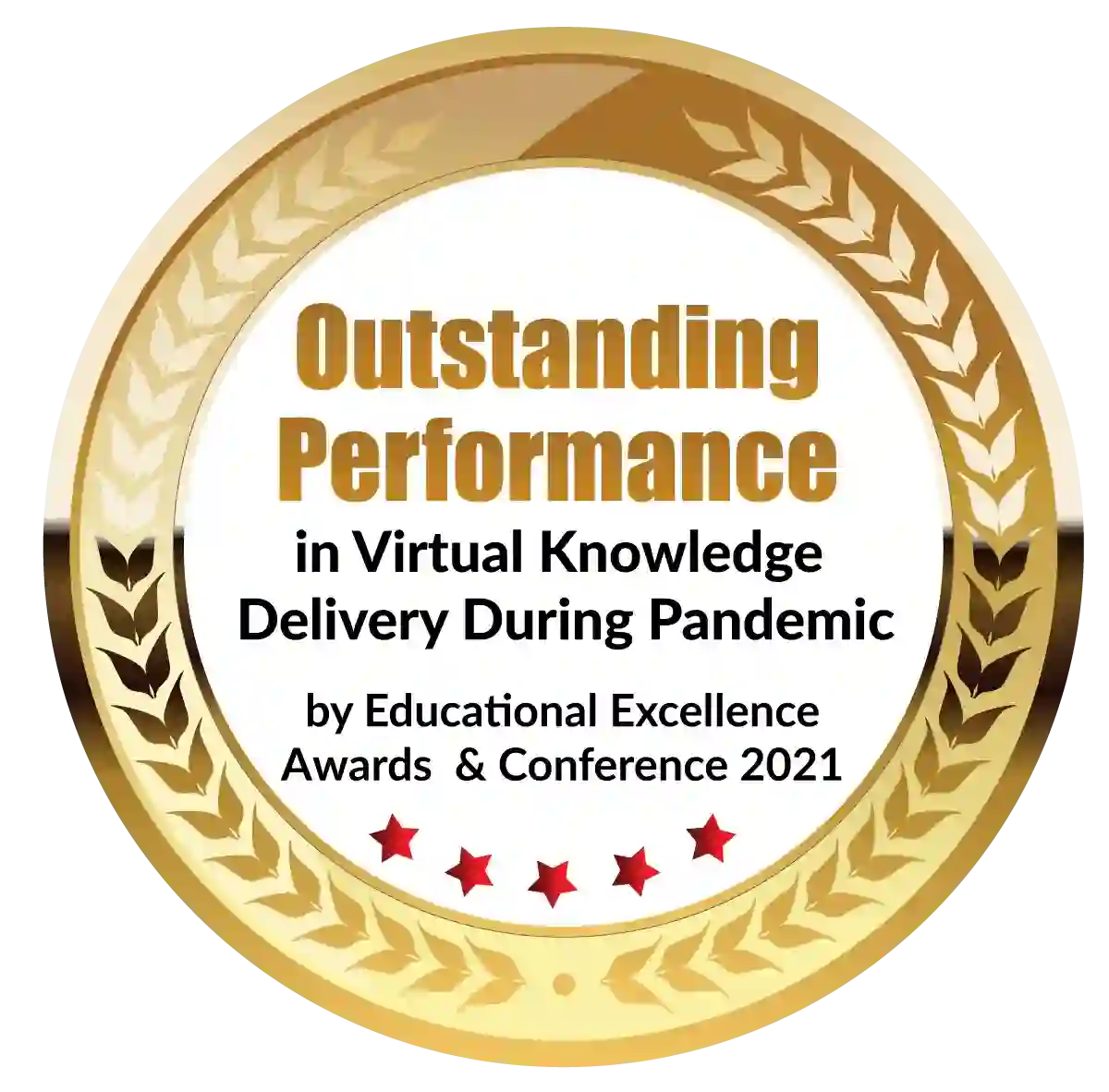 Outstanding Performance in Virtual Knowledge Delivery During Pandemic by Educational Excellence Awards & Conference 2021
The All India Council for Technical Education (AICTE) or a university is in charge of regulating the best hotel management colleges in India that offer degrees or diplomas in the field. As a result, these institutions are constrained in their ability to offer a flexible curriculum, which is crucial for a course as practically focused as hotel management. The best hotel management colleges in India should be granted autonomous status to create a curriculum that is appropriate for the sector and to prepare students for employment as soon as they complete their studies. If you choose an institute, the following step is to find a respected hospitality management education. Picking only one course from the course details is difficult. In this article, you'll learn what to consider as you enroll in the best hotel management colleges in India.
Course Content for Hotel Management
The best hotel management colleges in India provide programs that last four years and eight semesters. A three-year program is offered by some colleges. The course's material is broken up into two sections: Core Subjects and Supporting Subjects. Food & Beverage Operations & Management and Accommodations Operations & Management make up the core subjects. A front office and housekeeping operations and management are subcategories of accommodations operations and management. Operations and management for the food and beverage industry are further divided into two categories: production and service. The best hotel management colleges in India provide supplementary courses in food hygiene, economics, statistics, accounting, entrepreneurship, organizational behavior, and more. In addition to these subjects, there must be options and specializations.
Good students
best hotel management colleges in India are represented by their students. When participating in events and activities off-campus, they represent the college. Therefore, it's crucial to choose the correct applicants for the program. A multi-stage selection procedure aids in locating pupils of high caliber. Additionally, these pupils will succeed in their coursework as well as extracurricular and co-curricular pursuits, assuring complete development. They will be prepared to work in any department of a hospitality organization by the end of the course. We ask the applicant for admission in this Program of the best hotel management colleges in India a very fundamental question: Can he or she take care of the household chores at home, or do they offer their assistance to their mother? We can tell if a candidate is a good fit for the program based on the response they provided.
Good Teachers
At the best hotel management colleges in India, teachers have a significant impact on students' development in their professions in addition to their fundamental teaching duties. Teachers frequently act as role models for the students. Teachers are looked forward to by their students for both academic and interpersonal direction. Therefore, it's crucial to choose the best teachers for the position to guarantee optimal performance and student development. This program must have faculty with experience in the industry. Faculty should also routinely participate in short-term orientation programs during semester breaks that are performed with the assistance of hotels to keep up with the latest trends and techniques in the hospitality sector.
Learning Support for Students
The best hotel management colleges in India will provide their students with the necessary resources and activities to help them learn and grow. The best hotel management colleges in India must have at least two or more large kitchens and bakeries, training restaurants, banquets, front office laboratories, housekeeping labs, libraries, computer labs with up-to-date software, research facilities, and Wi-Fi facilities, and other amenities. In addition, there must be possibilities for regular indoor and outdoor activities such as field trips, hotel stays, outdoor catering, and extracurricular and co-curricular activity participation. Additionally, periodic guest lectures and workshops must be held. The best hotel management colleges in India must offer their students both online and offline training programs. The students are appreciative of innovative teaching and learning. 
Teaching and Learning Using Technology
For teaching faculty to properly impart their knowledge, support is crucial. The best college for hotel management should include high-quality projector systems, as well as classrooms with video and audio capabilities, live broadcasts of different shows and advancements, live interactions with business people, etc. A healthy work environment is created by staff cafeterias, computerized staff rooms, and other hardware devices. In addition, the faculty can improve themselves through consistent Faculty Development Programs (FDP), ample time for independent study, and assistance with research initiatives. Additionally, it's critical to offer the teaching staff fundamental employee benefits, consistent pay increases, and a healthy work-life balance. Today, research is a hot topic in every industry. For students to learn more effectively in the best hotel management colleges in India, there should be plenty of room for research and a research-focused curriculum.
Sectoral Relations
The best hotel management colleges in India should have a positive relationship with the sector and keep it that way. This will assist with internship placements, guest lecture funding, workshop facilitation, offering chances for outdoor catering, and maintaining current with industry trends. Additionally, interacting with business people greatly motivates pupils. the same assistance with both student and faculty development initiatives.
nice support staff and non-teaching personnel
Both teaching staff and non-teaching staff are crucial. Therefore, they shouldn't be disregarded. Office space, modern computer equipment, flexible scheduling options, training courses, and facilities for food and drink during work hours must be made available to them. They carry out a variety of administrative tasks to guarantee the efficient operation of daily operations in the best hotel management colleges in India. Additionally, a framework for communication between students and non-teaching personnel should be established. It is a crucial part of that student-centered strategy used by academics and other personnel to obtain greater outcomes and accomplishments.
Infrastructure Growth
The construction of the premises for the best hotel management colleges in India needs to be given a lot of consideration. There should be earthquake- and fire-resistant building lifts for staff and students, student cafeterias, vending machines, ATMs, ample staff and student parking, wide roads and walkways, spacious lawns and gardens, spacious classrooms with audio-visual equipment, regular water, and electric supply, backup generator outdoor washrooms, water coolers, etc. Having a good physical environment makes a positive initial impression of the college. Modern laboratories and a hotel that is connected to the institute are always preferable for giving pupils real-world exposure.
Additional Resources for Students
In the best hotel management colleges in India, certain amenities like boarding and lodging facilities are necessary for out-of-town students. The food and drinks offered in the hostel must be of high quality and hygienic standards. Additionally, the college must offer online tools that allow students to check their attendance and order documentation like "Bonafide Certificates," "Identity Cards," and others. While some amenities and activities have little to do with the course material, they are nonetheless crucial in helping students get ready for the future. Sporting activity boosts kids' self-confidence. As a result, both indoor and outdoor activities must be provided for.
The best hotel management colleges in India will succeed and turn out top-notch graduates who are prepared to take on the world if these considerations are made. Additionally, the college's reputation will be improved. The college will be well-liked by current students, former students, and business people.
Dignified with Rankings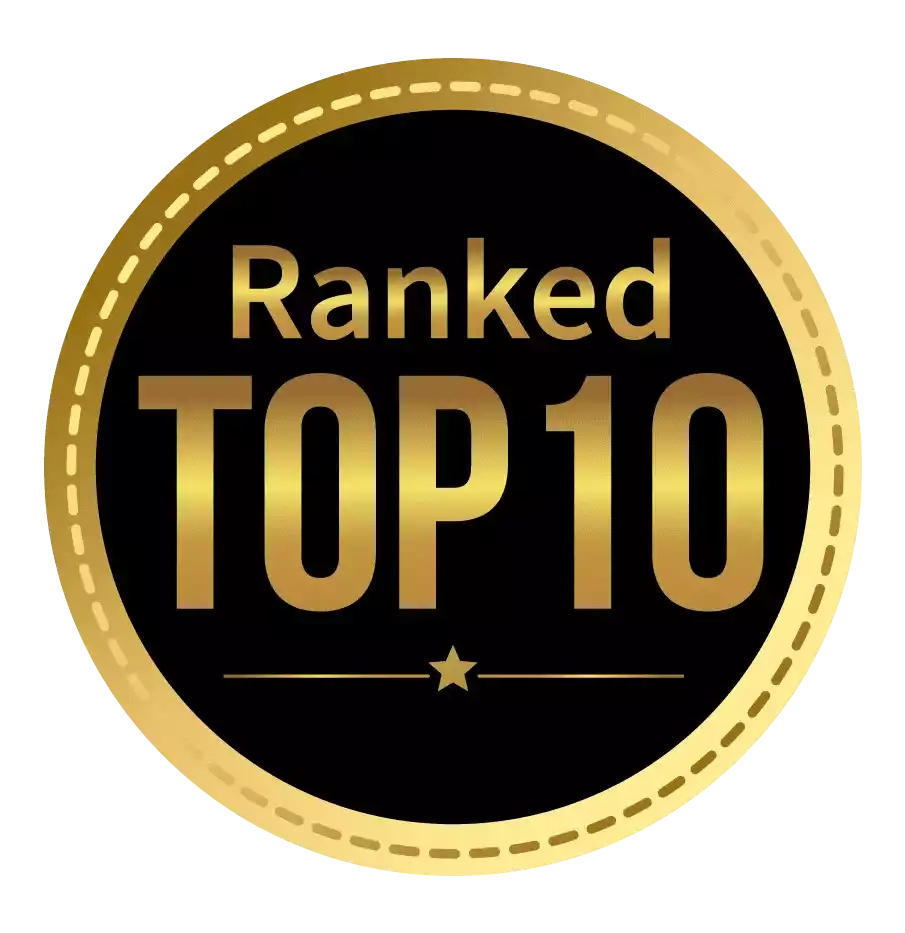 Amongst India's most promising Hotel Management Institute by Higher Education Review 2021
---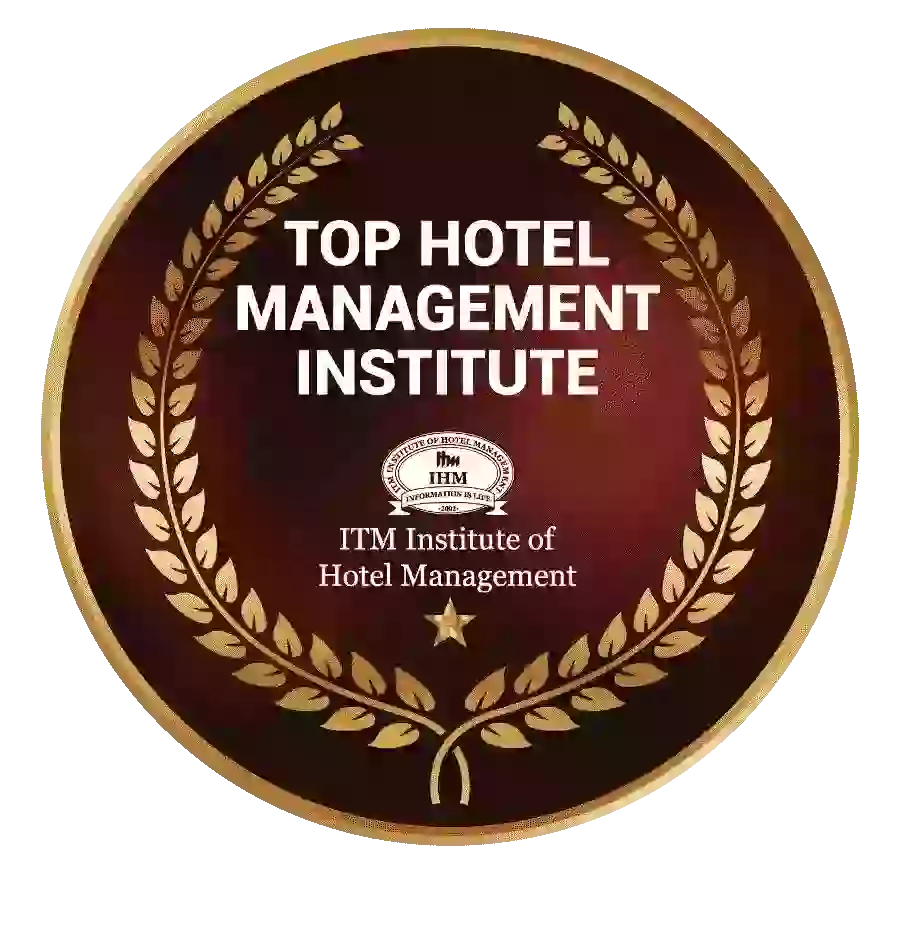 Ranked Top Hotel Management Institute awarded by Times Education Icon 2022
---
Quality Education, Outstanding Administration & Leading Infrastructure by Educational Excellence Awards & Conference 2021
---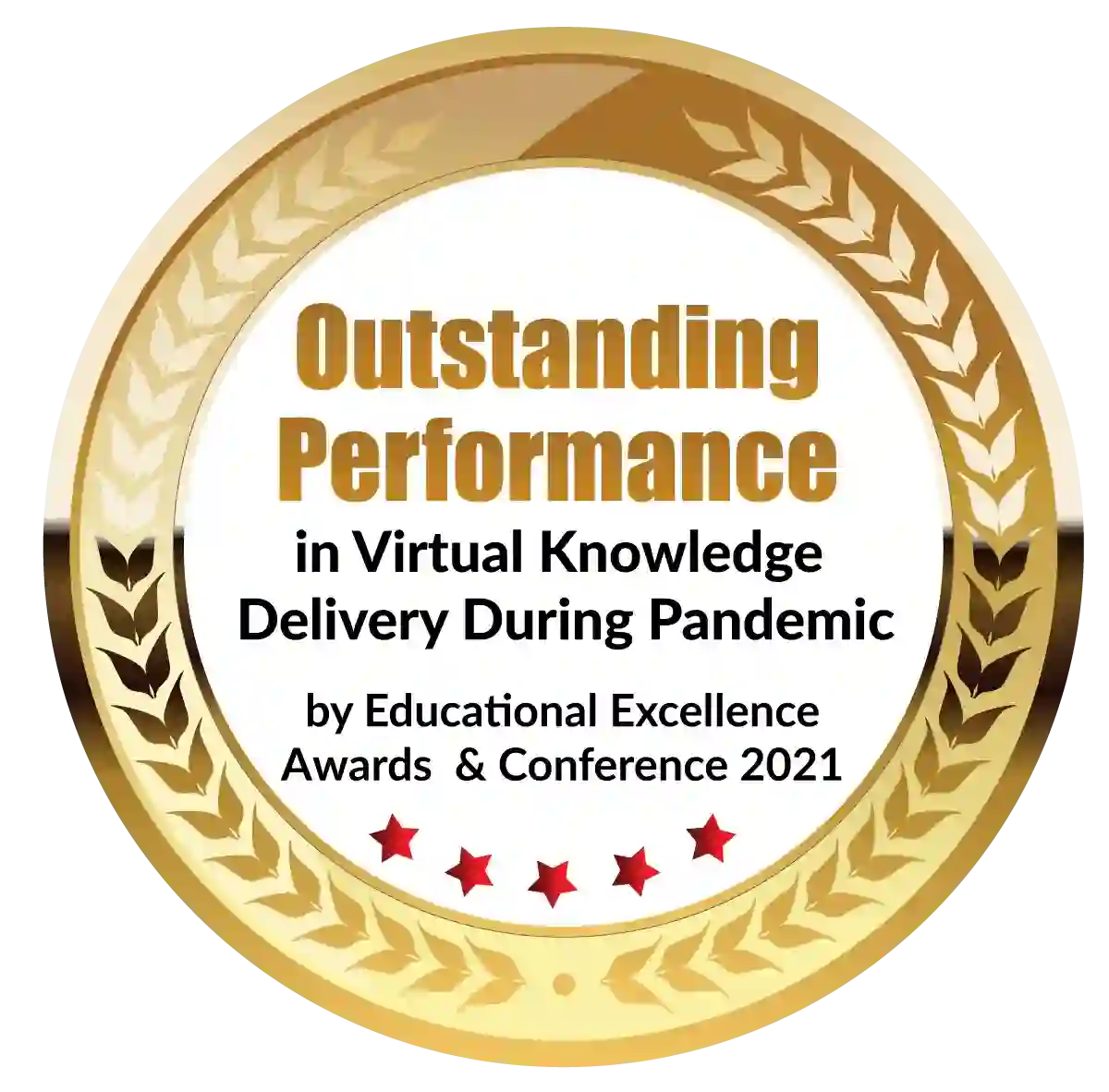 Outstanding Performance in Virtual Knowledge Delivery During Pandemic by Educational Excellence Awards & Conference 2021