Students Trained & Placed
Kitchen Training Facility
International & National Internships only at 5-star Properties
One to One Corporate Mentorship
An Entrepreneurial Culture at the Campus
Dignified with Rankings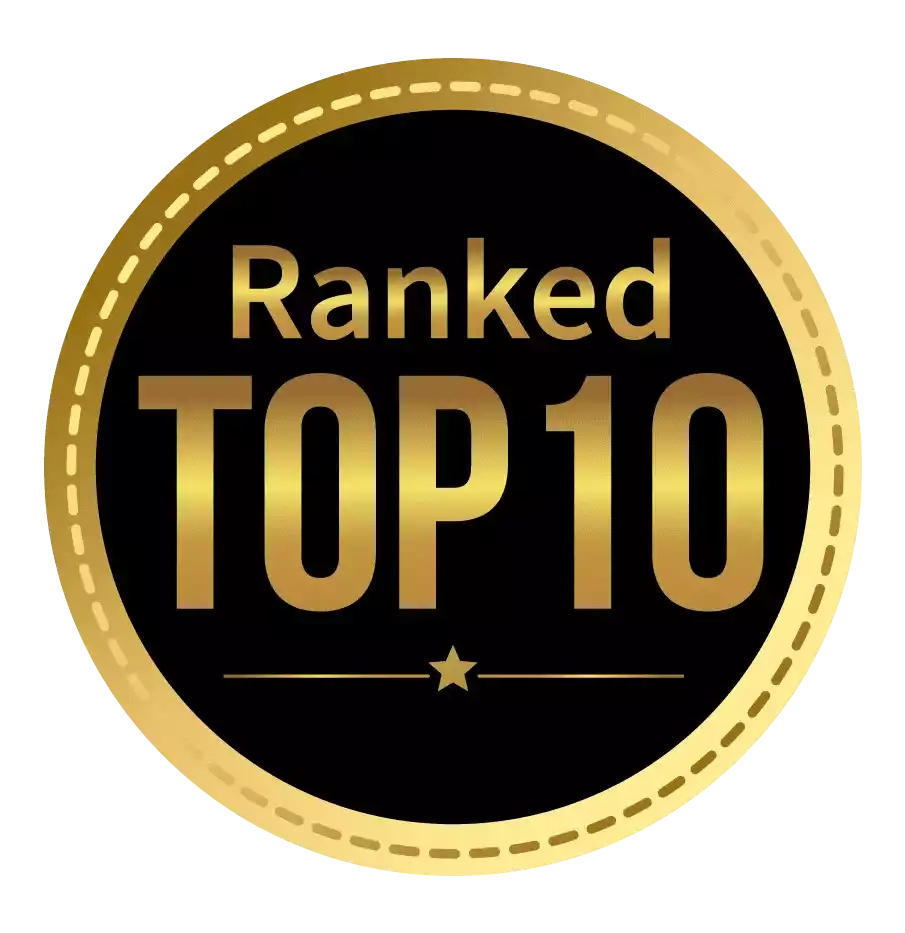 Amongst India's most promising Hotel Management Institute by Higher Education Review 2022
---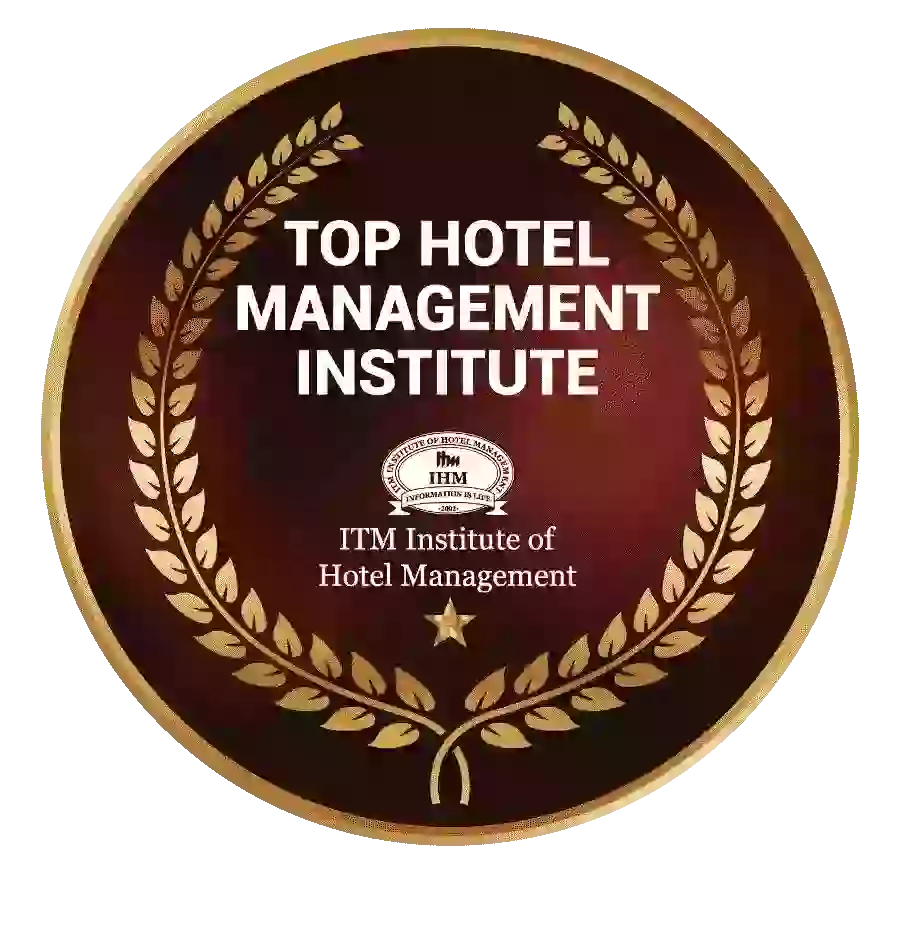 Ranked Top Hotel Management Institute awarded by Times Education Icon 2022
---
Quality Education, Outstanding Administration & Leading Infrastructure by Educational Excellence Awards & Conference 2021
---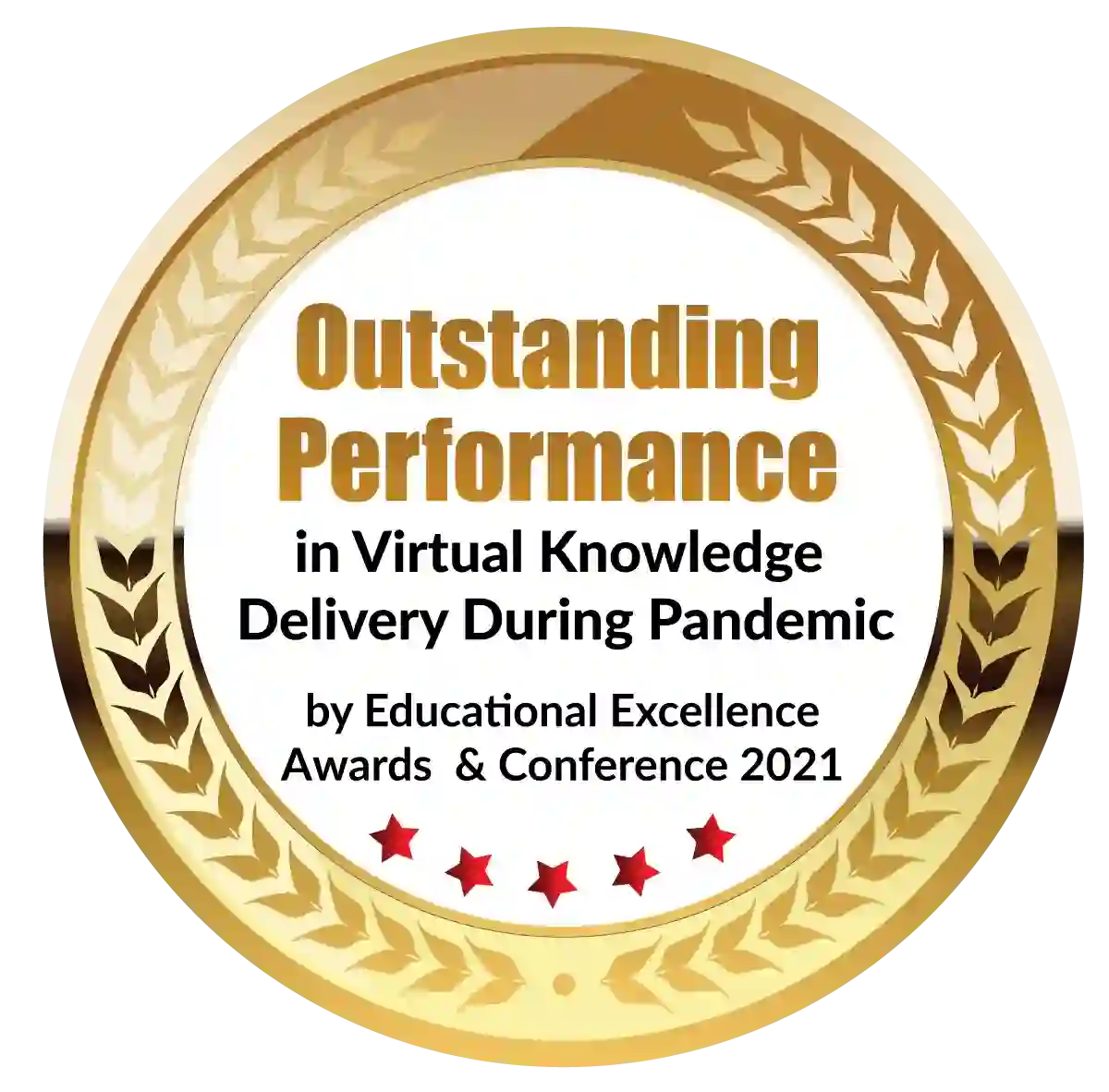 Outstanding Performance in Virtual Knowledge Delivery During Pandemic by Educational Excellence Awards & Conference 2021
Given the wide scope of opportunities that are present within the field of hospitality and hotel management, many choose to enter the field for the wide number of benefits offered. In the last 2 decades alone, the hospitality industry has seen a growth of around 3.9%, making this field a much sought after option by multiple aspirants. 
Many choose to enter this field by undergoing a professional course from reputed universities such as Indian Institute of Hotel Management and ITM Group of Institutes. Choosing to register for a program can equip students with the relevant knowledge and skills required to develop a successful career in the field of hotel management. 
There are multiple reasons as to why many choose to pursue a professional program from a reputed institute of hotel management. The number of benefits that are presented with this lucrative field include: 
Flexibility in Work Hours 
This is a key reason for why many seek to enter the field of hospitality and hotel management. This is not an industry for those who seek structure in their daily work regimes. The hotel management industry does not have a specific fixed time period for employees to perform. There are however, different shifts that aspirants can choose from depending upon their interests and preferences. Employees can choose the slot they are most comfortable working in, allowing them to make use of the opportunity of flexible work hours. 
Plethora of Opportunities 
The number of opportunities that exist for those who enter this field with the right qualification from a reputed hotel management institute are plenty. This is a dynamic industry with a large scope for growth and development over a longer period of time. The opportunities for climbing higher up in the hospitality hierarchy are often dependent upon the performance of an employee, their motivation, interests, skills and qualifications. The dynamism that exists within the field of hotel management is a key characteristic of the industry and one of the reasons why many choose to be a part of the same. 
Different Kinds of Jobs within the Hospitality Field 
There are multiple different job profiles that exist within the hospital field that aspirants become privy to with a degree in hotel management. A professional hotel management course from a reputed university such as ITM Group of Institutes and Institute of Hotel Management (Mumbai) can allow for aspirants to secure management jobs in a number of different kinds of businesses. These include bed and breakfasts, resorts, motels and hotels of varying ratings. The ability to switch from one area to another within the field is another reason why many choose to pursue a hotel management course. 
Undergoing a professional course from a reputed university can allow for the development of relevant knowledge and skills. These skills are essential for aspirants to function to their highest efficiency and capacity. A majority of these skills are inculcated by specialized training programs offered by hotel management universities. 
This set of skills that are developed with training, guidance and assistance for the industry experts within a university are core to employees who are a part of the field. 
Some of the core skills that are developed with professional programs in Hotel Management include: 
Cultural Awareness 
In the industry of hotel management and hospitality, it becomes essential for working professionals to be culturally-aware. This involves adapting to the attitudes, habits and norms that are a part of the culture that the employee is catering to. Being able to make switches between different cultural norms and behaviours is a key skill that is developed with a professional hotel management course. 
It is important to recognize that not all customers will have the same perceptions, belief systems and values as those who are serving them. To ensure optimal customer satisfaction and comfort, adhering to different cultural norms is essential. 
Multitasking 
This is an integral skill required in the field of hospitality and hotel management. The industry is a very hectic field that requires professionals to multitask efficiently and handle several different aspects of the job at once. To be able to multitask, it is important for an individual to manage their time effectively and prioritize their tasks. Working under pressure is another skill that is developed via professional training programs from certified hotel management institutes. 
This is a skill that is developed while an individual is pursuing their specialization program and is essential for their professional growth in the long term. 
Professionalism 
A hotel in the industry requires its employees to uphold the brand's reputation. It is therefore extremely important for those working in the industry to be highly-professional when working with customers. Everything from appearance to adhering to the hotel's rules and handling criticism and feedback is a key part of those at positions of responsibility in the field. 
With training from industry experts and faculty in reputed universities, students develop the skill of professionalism and dealing with different kinds of customers. Additional internship opportunities that are a part of the course curriculum provide students with exposure to the practical functioning of the industry. 
Problem-solving skills 
A good hotel management course will allow students to develop a key skill essential in the field of hotel management, which is the ability to solve problems. There are multiple issues that can arise on a day to day basis when working with customers from different walks of life. 
A reputed and recognized course will train aspirants to think quickly on their feet and work to prevent any conflicts that could arise between the customers and the brand. Being proactive in the face of different situations can be essential for career growth and development in the longer run. 
Communication 
Lastly, professional courses emphasize the development of communication skills. Aspirants with strong communication abilities are often sought after in the field of hospitality. Given the dynamic nature of the field and the requirement to interact with different kinds of clients, it is important to be able to communicate information concisely, correctly and clearly. 
Communication skills are often sharpened by the right training which is undertaken by aspirants looking to enter the field. 
Undergoing professional training from a reputed university can allow for students to develop the right skills demanded by this dynamic and ever-growing field. With the adequate skills, qualifications and attitude, many go on to make a name and career for themselves in the industry of hospitality and hotel management.
Dignified with Rankings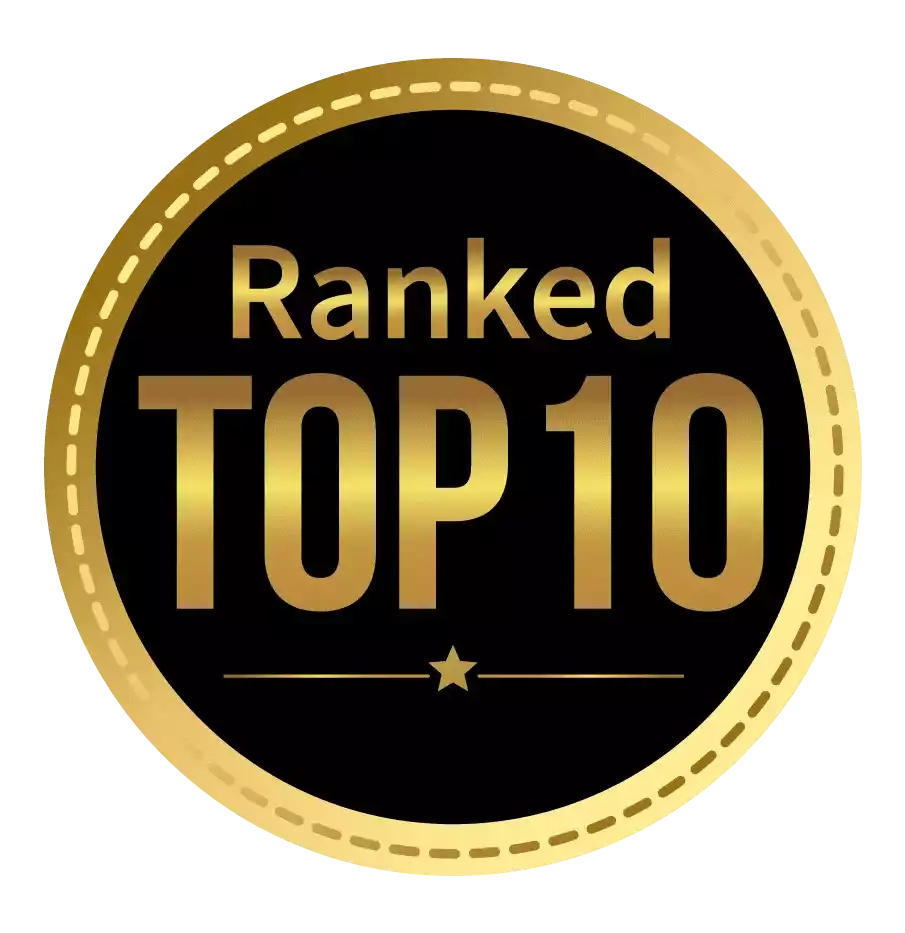 Amongst India's most promising Hotel Management Institute by Higher Education Review 2021
---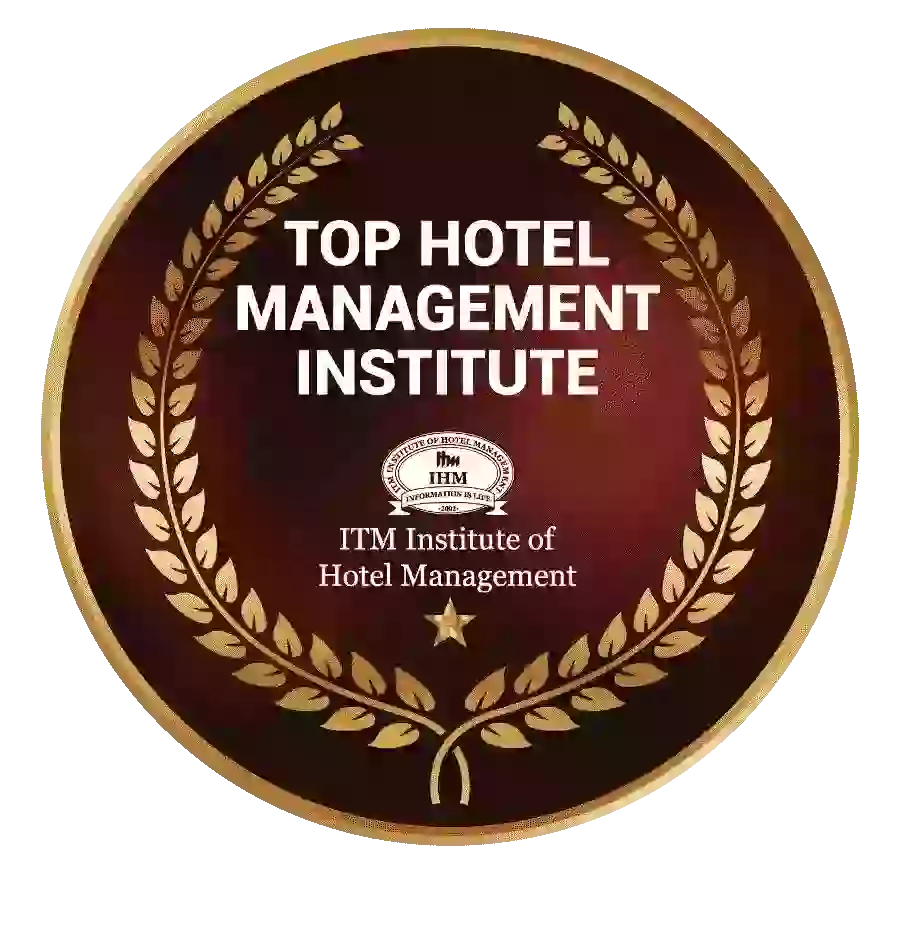 Ranked Top Hotel Management Institute awarded by Times Education Icon 2022
---
Quality Education, Outstanding Administration & Leading Infrastructure by Educational Excellence Awards & Conference 2021
---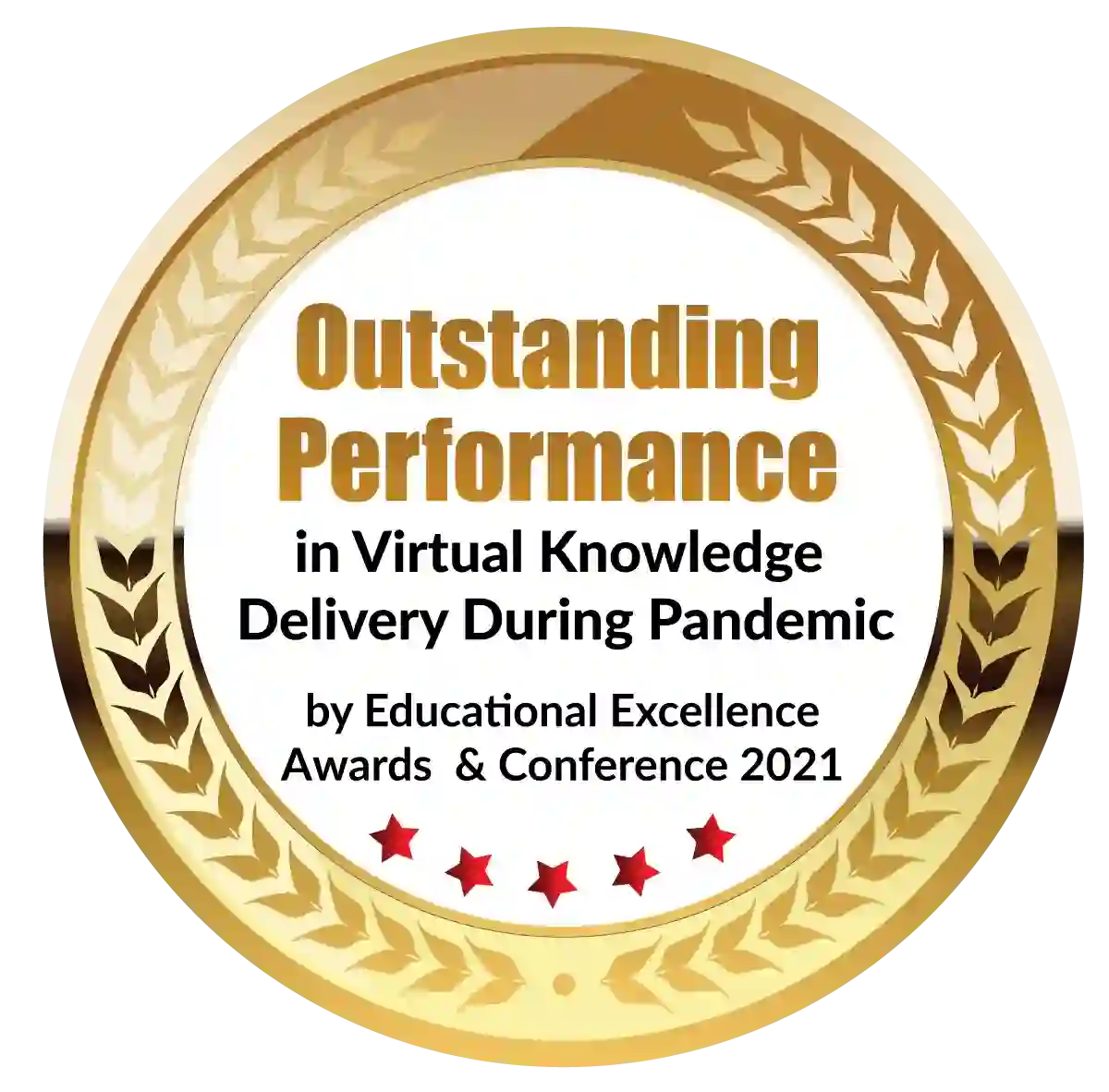 Outstanding Performance in Virtual Knowledge Delivery During Pandemic by Educational Excellence Awards & Conference 2021