Students Trained & Placed
Kitchen Training Facility
International & National Internships only at 5-star Properties
One to One Corporate Mentorship
An Entrepreneurial Culture at the Campus
Dignified with Rankings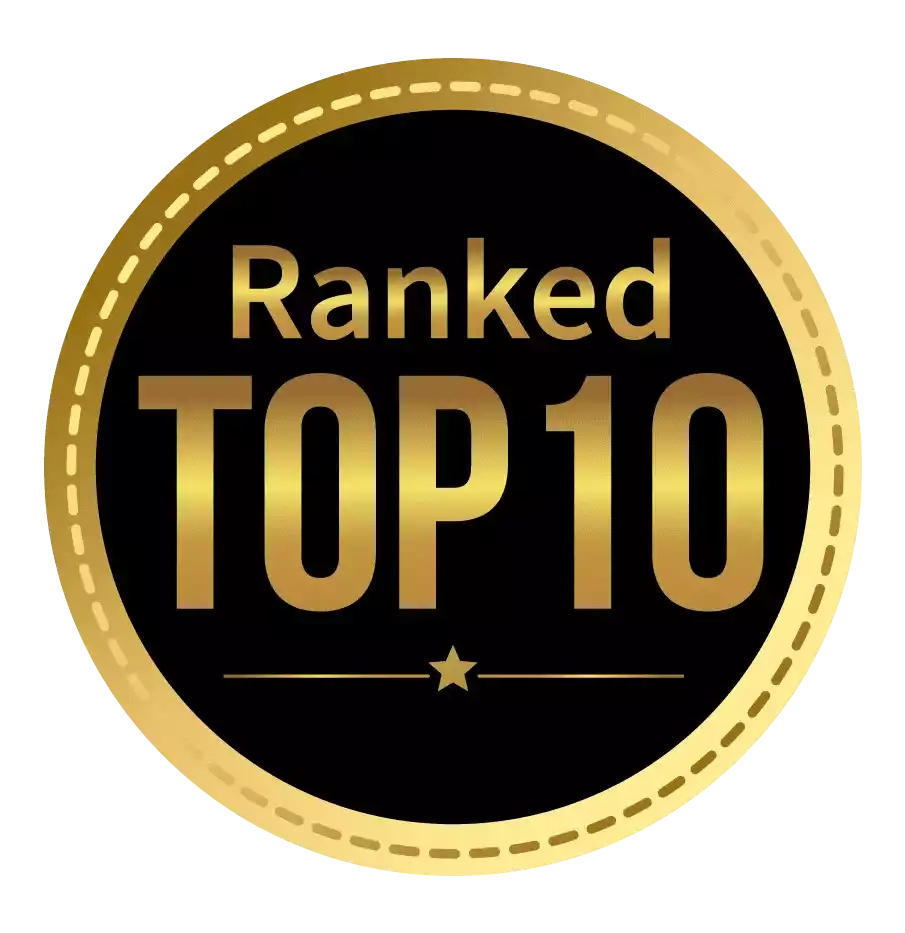 Amongst India's most promising Hotel Management Institute by Higher Education Review 2022
---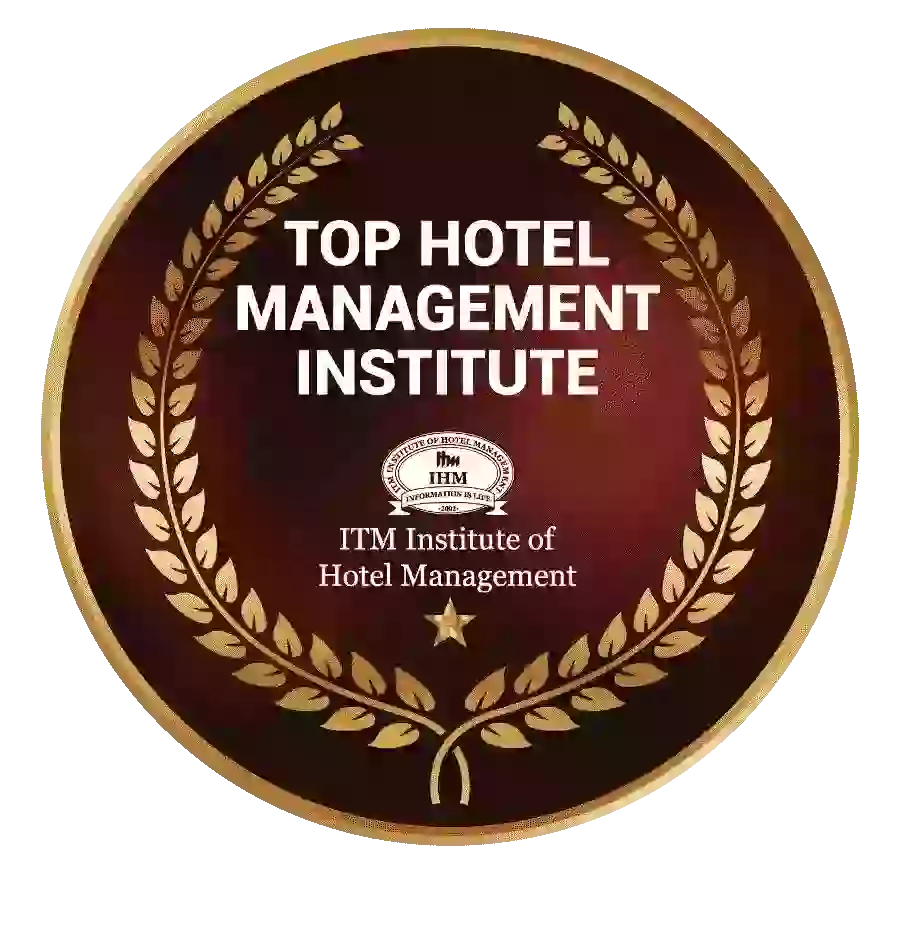 Ranked Top Hotel Management Institute awarded by Times Education Icon 2022
---
Quality Education, Outstanding Administration & Leading Infrastructure by Educational Excellence Awards & Conference 2021
---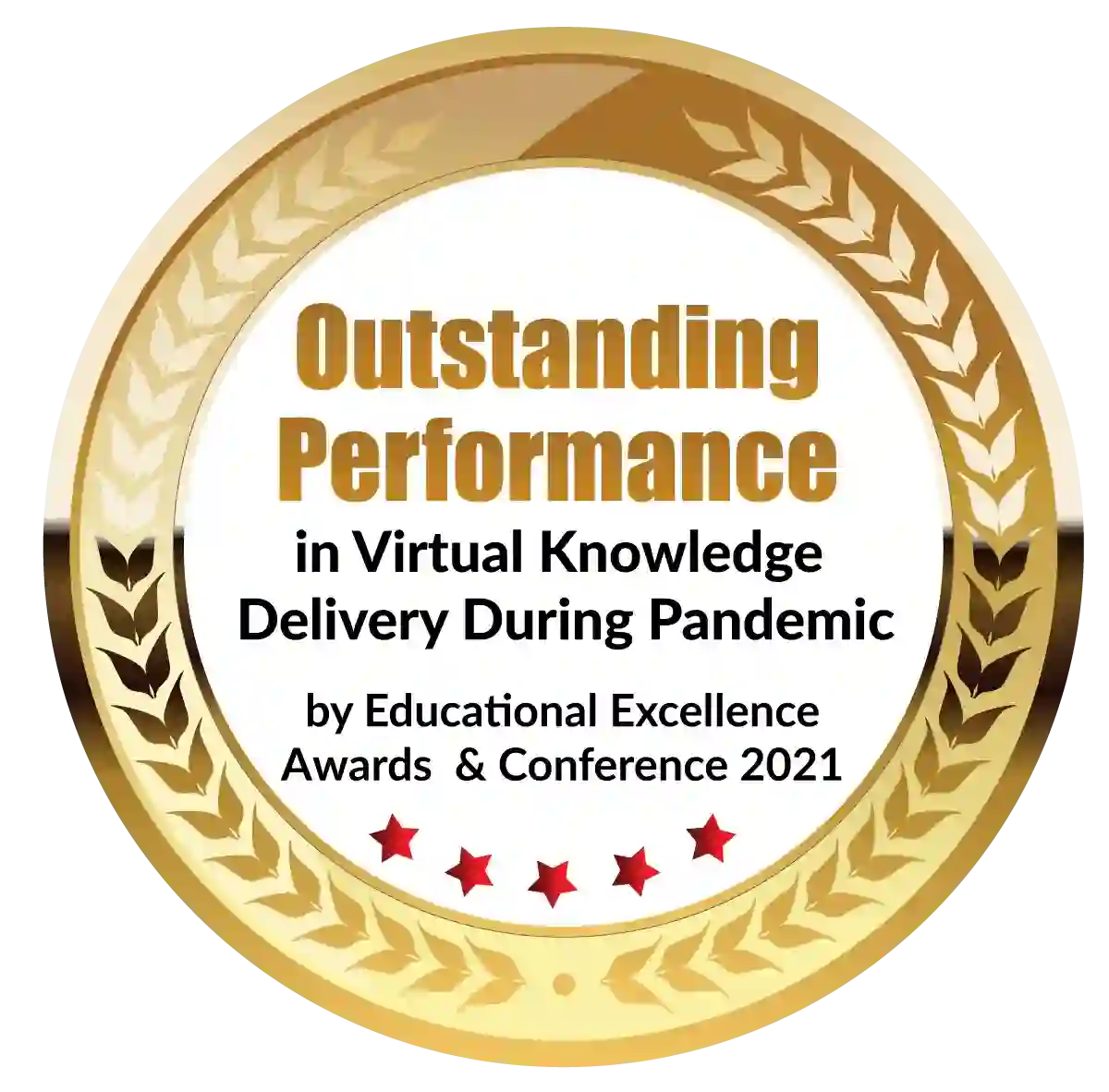 Outstanding Performance in Virtual Knowledge Delivery During Pandemic by Educational Excellence Awards & Conference 2021
The hospitality sector in India is one of the best-performing sectors, thus students today have a wide range of employment opportunities in this field. A variety of management programs with a variety of specializations, including hotel management, are offered by the best management institute in India. Students will master great customer service and communication skills because working in the hospitality industry requires building good working connections with coworkers and customers. These courses are offered in a variety of formats by the top hotel management institute in Mumbai, including bachelor's degrees, diplomas, and certifications. Therefore, this article discusses why you should enroll at the top hotel management institute in Mumbai if you're unsure of how to break into the hospitality sector.
Eligibility criteria
The very minimum criterion for enrollment in a hotel management institute in Mumbai is 10+2. Depending on the cost and duration of the program, a person may select a certificate, diploma, or degree program from a hotel management institute in Mumbai.
The Hotel Management Institute offers courses that can be finished in two years for a diploma, six months to a year for a certificate, and three years for a degree.
Students are chosen for government-recognized universities and institutes of hotel management using the annual common entrance exam, which is held in April. The test consists of multiple-choice inquiries in English, Reasoning, General Science, and General Knowledge. An applicant's personality and aptitude are further assessed through a group discussion and personal interview before he is ultimately selected for the study at the Hotel Management Institute.
Private institutes for hotel management also select applicants using the same evaluations.
Overview of a hotel management institute in Mumbai
A degree in hospitality management with an emphasis on careers is available in Mumbai from one of the best colleges in India for the field. Due to their state-of-the-art amenities, contemporary amenities, and cutting-edge campus infrastructure, the hotel management institute in Mumbai has obtained NAAC certification. the placement of students in renowned and distinguished lodgings like the Taj Group, ITC Mourya Sheraton, Park Royal, JW Marriott, Hilton, and Hyatt. Graduates of Mumbai's hotel management institutes are placed well and obtain competitive pay packages because of the high standards of quality education delivered by their highly experienced instructors. Leading management colleges in Mumbai have risen to the top of India's hospitality management schools because of these attributes, which have also helped them win numerous awards. Successful alumni from Mumbai's top management schools have started their illustrious careers in a range of capacities at numerous renowned and well-known restaurants nearby Mumbai.
The benefits of selecting a top hotel management institute in Mumbai
You can keep employing the following skills: Attending a hotel management institute in Mumbai may make it easier to learn various skills, including teamwork, management, leadership, and many others. Once you get a job, these skills might be useful. These skills could be applicable in professions unrelated to your own.  With this, you can manipulate many different people.
Opportunities will ring your doorbell: Success is something that everyone aspires to. It's delicious! You will greatly advance your profession by enrolling in one of the Mumbai hospitality management colleges. how? Anywhere in the world, it's simple to locate a job. This will eventually look great on your curriculum vitae. Allow the subject to speak for itself. There may be a general desire to work professionally, but this desire must first be demonstrated in the classroom before it can be considered for an internship. The most practical method to do this is through internships. Internships are an option available to Mumbai management college students. This helps them learn crucial information and get ready for the future.
The ensuing years will be busy because you've enrolled in one of Mumbai's top universities for hotel management, preparing you for a vibrant workplace in the future. You might need to learn to multitask if you want to fit in with the hotel's operational procedures. The appropriate management style and assistance may be needed to complete a range of tasks.
By enrolling in a degree program at one of the hotel management institutes in Mumbai, a prospective student of hotel and hospitality management has several important advantages to look forward to. Priority should be given to getting the best education one can followed by an internship at a prestigious Mumbai hotel or restaurant to gain practical expertise.
Why did you pick Mumbai for your hospitality management training?
These advantages are just the tip of what this industry has to offer; there is much more. Building a successful and elite career requires a solid beginning. If you want to enroll in the best hotel management institute, Mumbai is the only destination you should think about. Even though the theoretical curriculum is fairly uniform across the board, the practical experience is what makes the institute of hotel management Mumbai stand out from the competition. Consequently, the key to a successful and enjoyable job in this hospitality industry is choosing the ideal alternative depending on your preferences. If the candidates acquire assistance from a reputable hotel management institute in Mumbai, they will succeed without a doubt.
Mumbai, in India, is the city that receives the most tourists each year. Each big, well-known hotel sends out its "Best from the Rest" staff to serve and cater to these prestigious guests. Working in such renowned hotels and eateries is a great way to gain a lot of real-world experience. The wonderful surroundings and excellent working conditions of such huge hotels not only let one add more successes to their portfolio but also serve to mark a professional's career with affirmations of "quality."
There are many management institutes in Mumbai, which may provide you with a variety of job opportunities there. These opportunities may include large, well-known hotels and restaurants, event management firms, businesses that provide food and drink and food services, travel brokers, and well-known travel and tourism organizations.
Another advantage of attending a top hotel management institute in Mumbai is its high placement rates. Many universities also give students the option of working overseas. prestigious airlines including Indigo, QANTAS, and AirAsia, along with other
Dignified with Rankings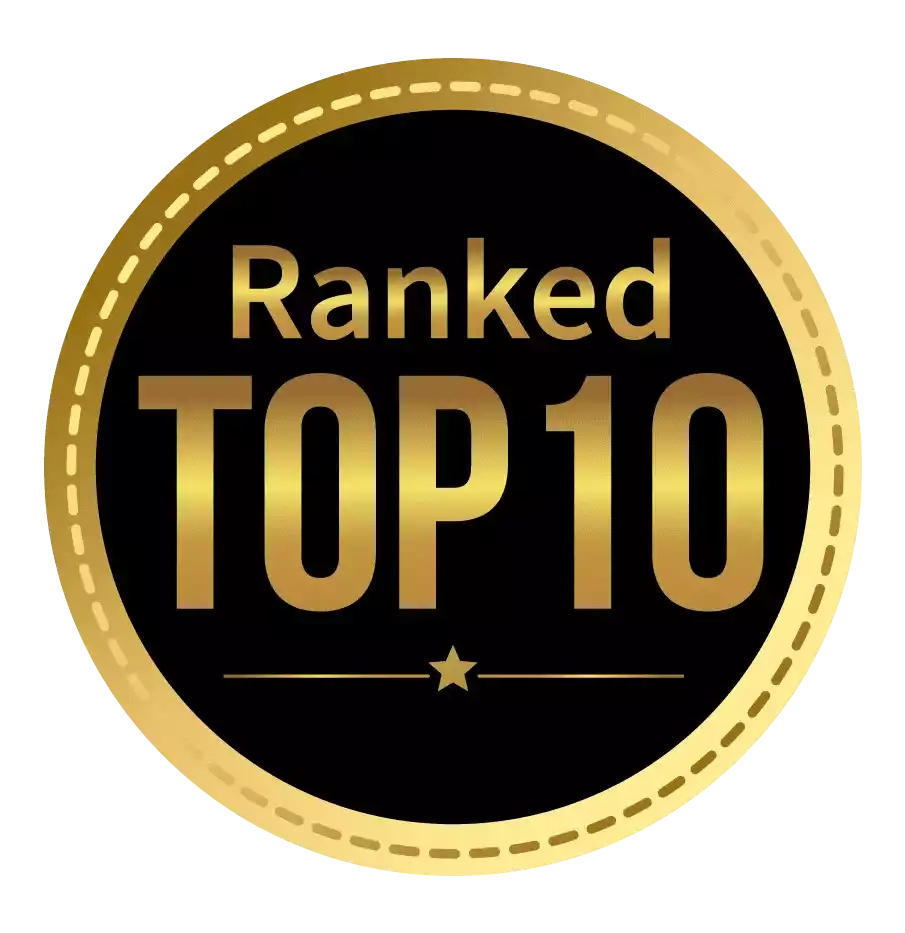 Amongst India's most promising Hotel Management Institute by Higher Education Review 2021
---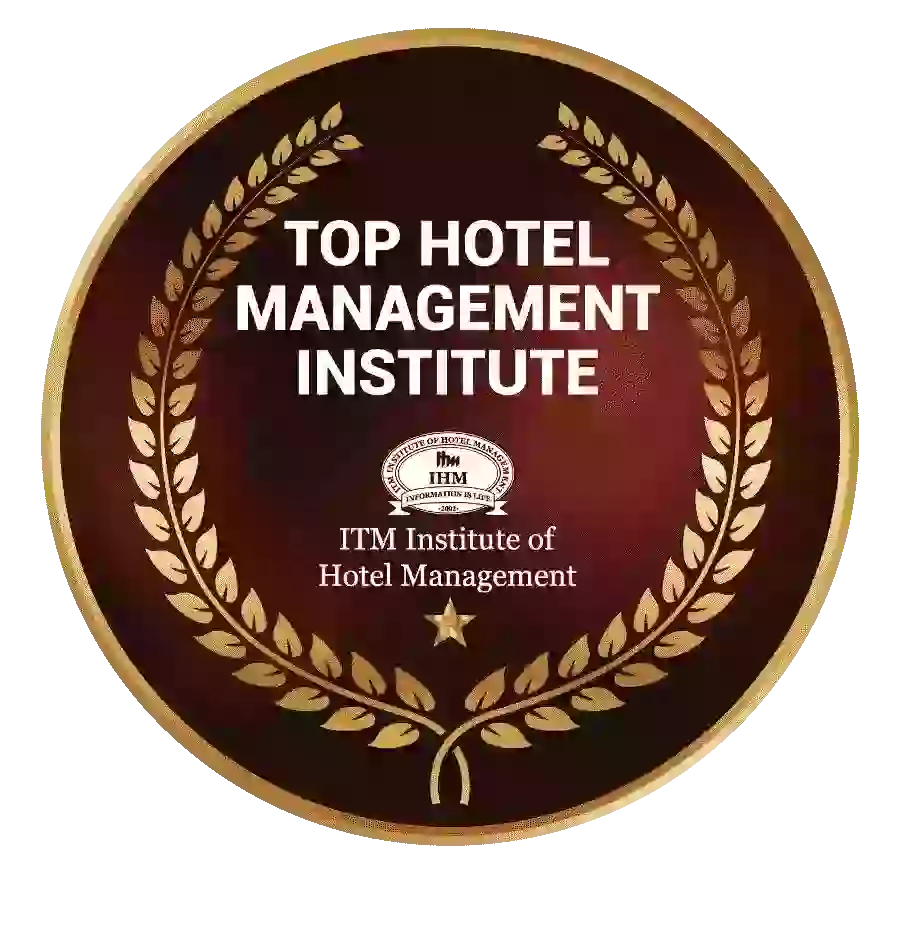 Ranked Top Hotel Management Institute awarded by Times Education Icon 2022
---
Quality Education, Outstanding Administration & Leading Infrastructure by Educational Excellence Awards & Conference 2021
---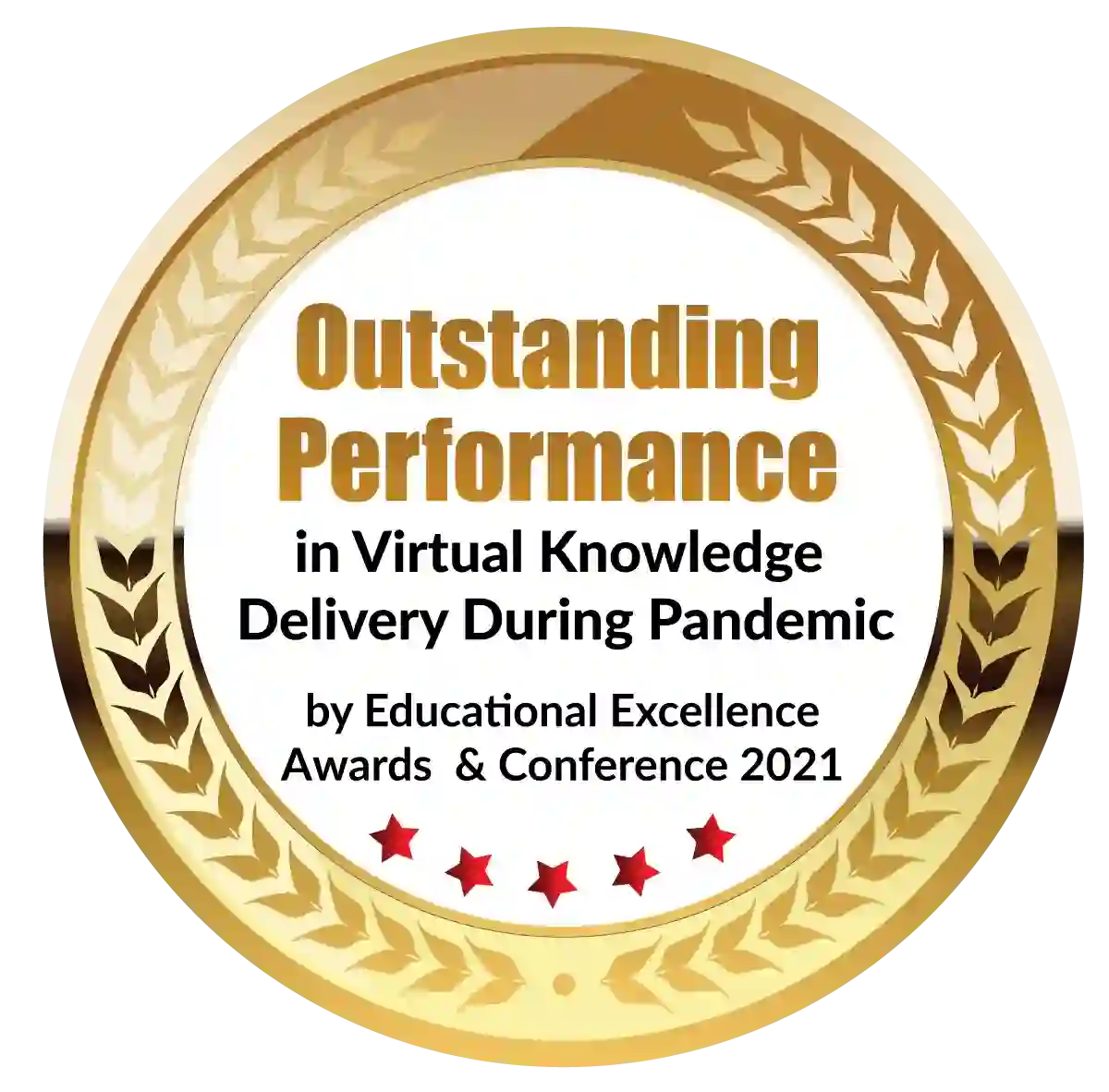 Outstanding Performance in Virtual Knowledge Delivery During Pandemic by Educational Excellence Awards & Conference 2021