Students Trained & Placed
Kitchen Training Facility
International & National Internships only at 5-star Properties
One to One Corporate Mentorship
An Entrepreneurial Culture at the Campus
Dignified with Rankings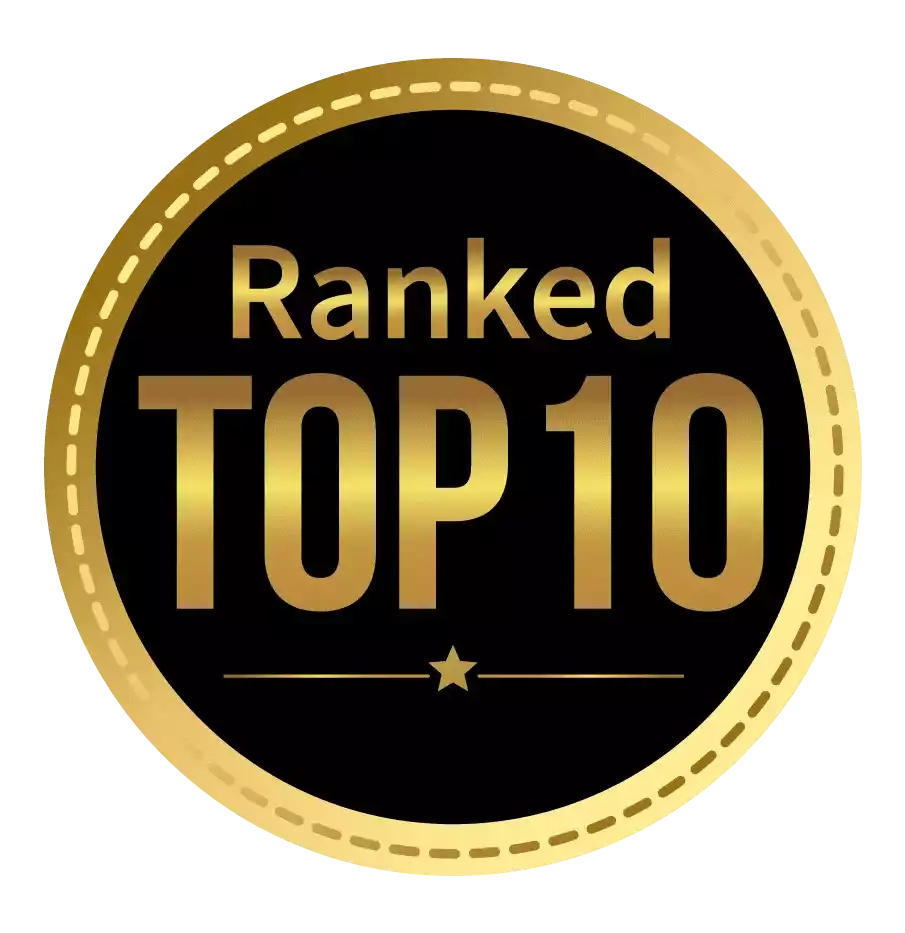 Amongst India's most promising Hotel Management Institute by Higher Education Review 2022
---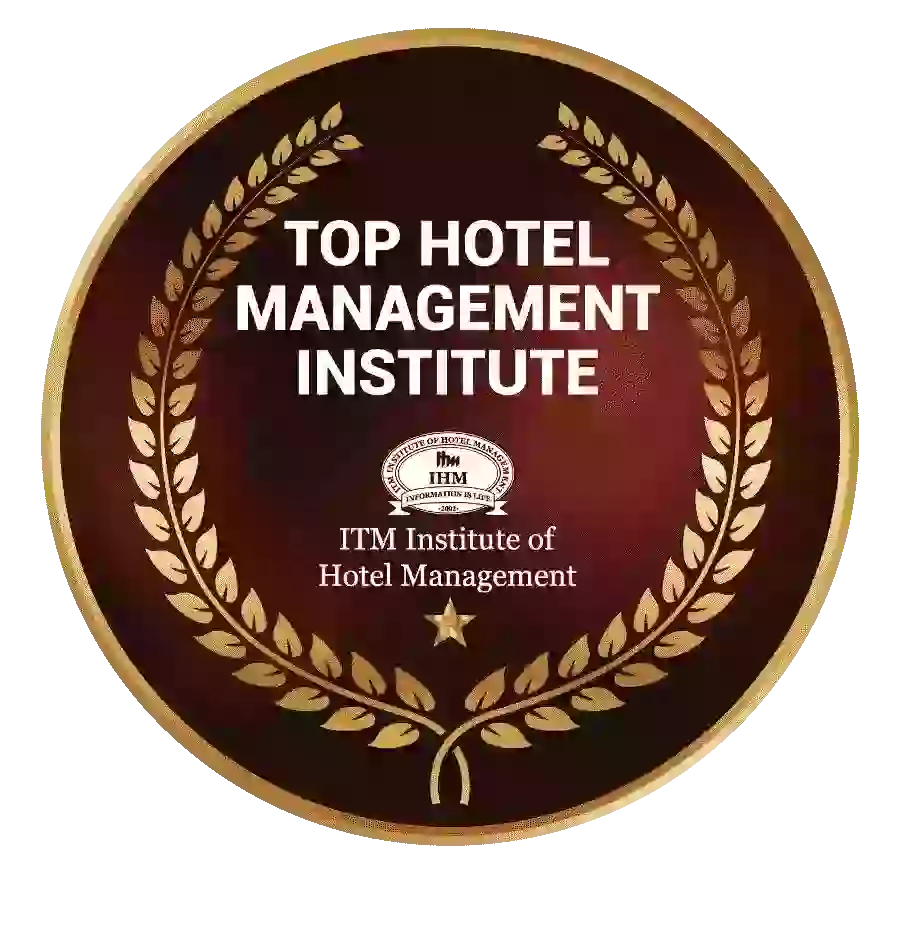 Ranked Top Hotel Management Institute awarded by Times Education Icon 2022
---
Quality Education, Outstanding Administration & Leading Infrastructure by Educational Excellence Awards & Conference 2021
---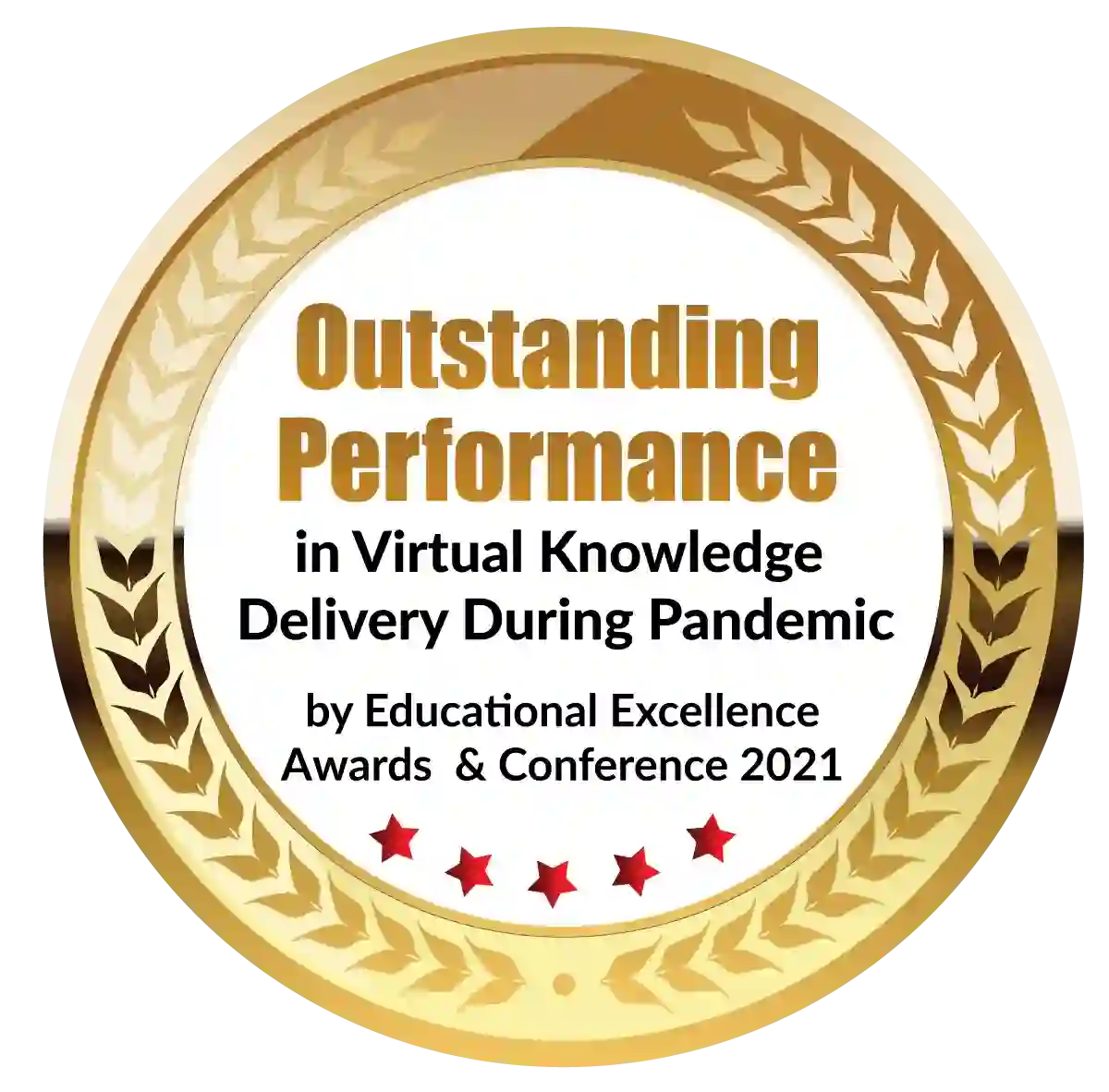 Outstanding Performance in Virtual Knowledge Delivery During Pandemic by Educational Excellence Awards & Conference 2021
Numerous hotels are opening every day as a result of the present generation's growing interest in a job in the hospitality industry. This results in massive hiring across the board in the hotel industry. We are well aware of your confusion in selecting the best college if you are a young person hoping to make money through a successful career in hotel management. As a result, Navi Mumbai has one of the top hospitality management colleges in India, boasting one of the best and largest infrastructures among the best institute of hotel management in India. The top hotel management college in Navi Mumbai offers a range of degrees through distance, online, and in-person instruction. In order to help you enroll in this program at one of Mumbai's top colleges, we have provided information on The Best Hotel Management College in Navi Mumbai.
A description of hotel management
A sector that has seen growth is the hotel business. To give lodging, food, beverages, and other pertinent services to the guests, it has become necessary to have lodgings like motels, inns, villas, luxury hotels, guest homes, and much more. Someone with the necessary expertise might be needed to manage something like that. A candidate who doesn't hold a diploma from one of the best management colleges in Mumbai may be given preference.
Curious as to why they prioritise? The hotel industry is huge, and to successfully manage it, the person in charge may have the necessary skills in areas like business marketing, administration, housekeeping, accounting, catering management, etc. An expert will have the necessary information and direction for both the visitor and the personnel. The advantages are numerous, so let's examine a few of them.
Qualifications for a hotel management college in Navi Mumbai
Candidates can enrol in a hotel management college in Navi Mumbai provided they meet the requirements listed below:
This course requires at least a 10+2 diploma. Depending on the cost and length of the course, one can choose a certificate, diploma, or degree programme.
A diploma programme can take two years, a degree programme three years, and a certificate programme can be completed in six months to a year.
Some institutions have additional prerequisites for admission, such as having English as a required course in the 12th grade.
Overview of the hotel management college in Navi Mumbai
Navi Mumbai is home to one of India's finest institutes for hotel management.
IT offers a hospitality management degree that is career-focused. By virtue of its most recent course curriculum, cutting-edge amenities, and cutting-edge campus infrastructure, the hotel management college in Navi Mumbai has received NAAC accreditation. The placement of students at 'Branded' and large hotels, such as the Hilton, Hyatt, ITC Mourya Sheraton,Park Royal, JW Marriott, Le Meridien, and the Taj Group of hotels. Graduates of the hotel management college in Navi Mumbai are placed well and receive competitive pay packages due to the high standards of quality education provided by their highly experienced teachers. These characteristics have helped the best hotel management college in Navi Mumbai win numerous awards and elevated it to the top-tier of hotel management schools in Delhi. The skilled hotel management college in Navi Mumbai alumni have started their sparkling careers in different capacities at a number of big-name and famous restaurants in the Mumbai area.
The advantages of choosing the best hotel management college in Navi Mumbai
You'll get the following skills: You may gain several talents from attending a hotel management college in Navi Mumbai, including teamwork, management, leadership, and many others. These abilities can come in handy after you land a job. These abilities could also be useful outside of your line of employment. You will also be able to cultivate soft skills, which are necessary for a manager to succeed in any business. This will assist you in managing a variety of people.
Opportunities will be knocking at your door: Who doesn't want to taste success? It tastes good! You are accomplishing a lot for your career by selecting the hotel management college in Navi MumbaiHow? Simply told, it's simple to find work anywhere in the world. Eventually, this will look fantastic on your curriculum vitae. You will earn a lot of useful experience from doing it. Allow the opportunity to do the talking.
Possibility of an internship: Many people may aspire to work as professionals, but one must first experience professionalism while in school. Internships are a good way to accomplish this. Successful hotel management college in Navi Mumbai offers its students the chance to participate in internships. They obtain useful knowledge and prepare for the future in this way.
The coming years will be active: You are preparing for a dynamic workplace in the future by enrolling in one of the best hotel management college in Navi Mumbai. To fit in with the hotel's working procedures, you might need to learn how to multitask. To execute several jobs, the right direction and management approach may be required.
An aspiring student of hotel and hospitality management has a number of significant advantages and benefits to look forward to by enrolling in a programme at a hotel management college in Navi Mumbai. The best and highest quality education received, along with the practical experience earned during the internship at one of the greatest hotels and restaurants in Mumbai, should come first.
Why Opt Navi Mumbai for Hotel Management Training?
Numerous tourists travel to India each year, and Mumbai is the most popular city in the country. All large, well-known hotels send out their "Best from the Rest" staff to serve these valued guests and attend to their needs and desires. Under the auspices of such prestigious and well-known hotels and restaurants, one is able to obtain a great deal of practical hands-on experience. The impressive atmosphere and wonderful working conditions of such large hotels not only help one add additional feathers to their cap but also stamp a professional's career with recommendations of "quality."
A career in hotel and hospitality management is a very good choice for you if you are an outgoing person who also has exceptional interpersonal skills and a passion for food and drink. In addition to being well-respected, those in the hotel and hospitality industries also make enviable salaries. The good news is that if you are truly interested in one of these careers, you can start early—immediately after completing your 10+2 post-intermediate education. There are many hotel management college in Navi Mumbai, which could provide you with a wealth of opportunities in the hospitality industry. These opportunities could include big, well-known hotels as well as restaurants, event management firms, businesses that provide food and drink, food services, travel agencies, and well-known travel and tourism organizations.
The second important question is who can design your career in the most creative way now that you are clear on how you will do it. The reputable location to pursue your academic and professional goals in the field of hotel and hospitality management is the hotel management college in Navi Mumbai. The campus, facilities, and course curriculum of the hotel management college in Navi Mumbai are all in line with the most recent advancements in the relevant business and satisfy all requirements for NAAC recognition.
Dignified with Rankings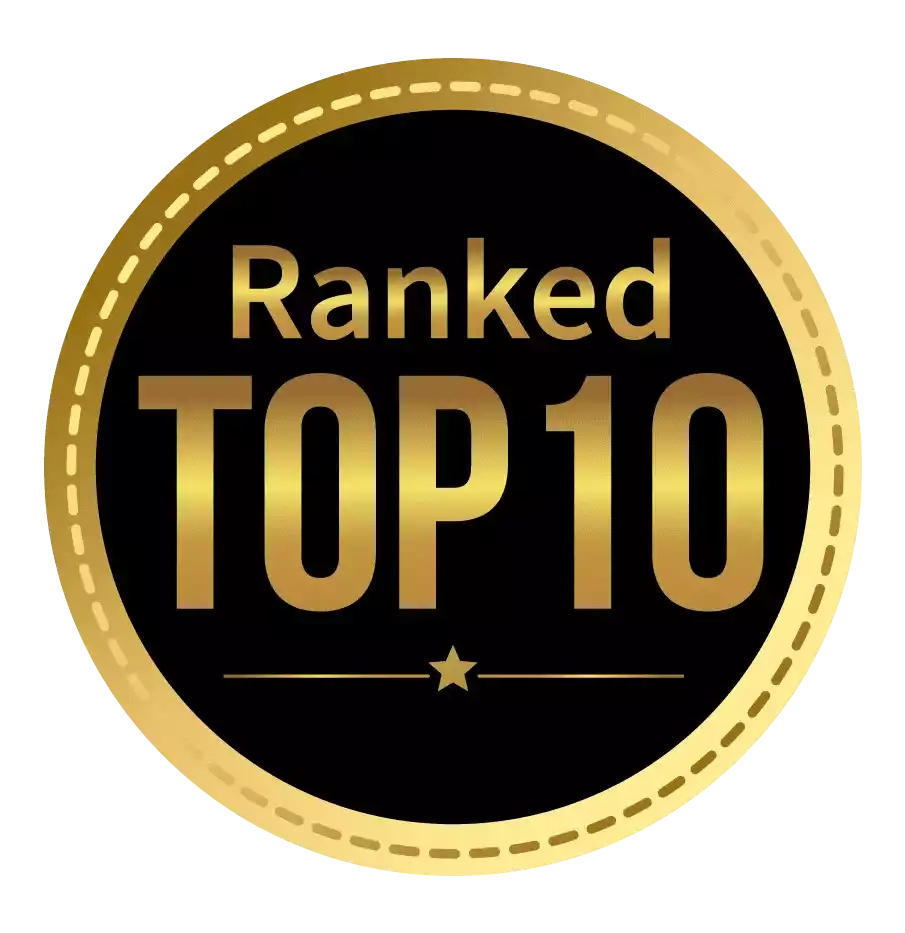 Amongst India's most promising Hotel Management Institute by Higher Education Review 2021
---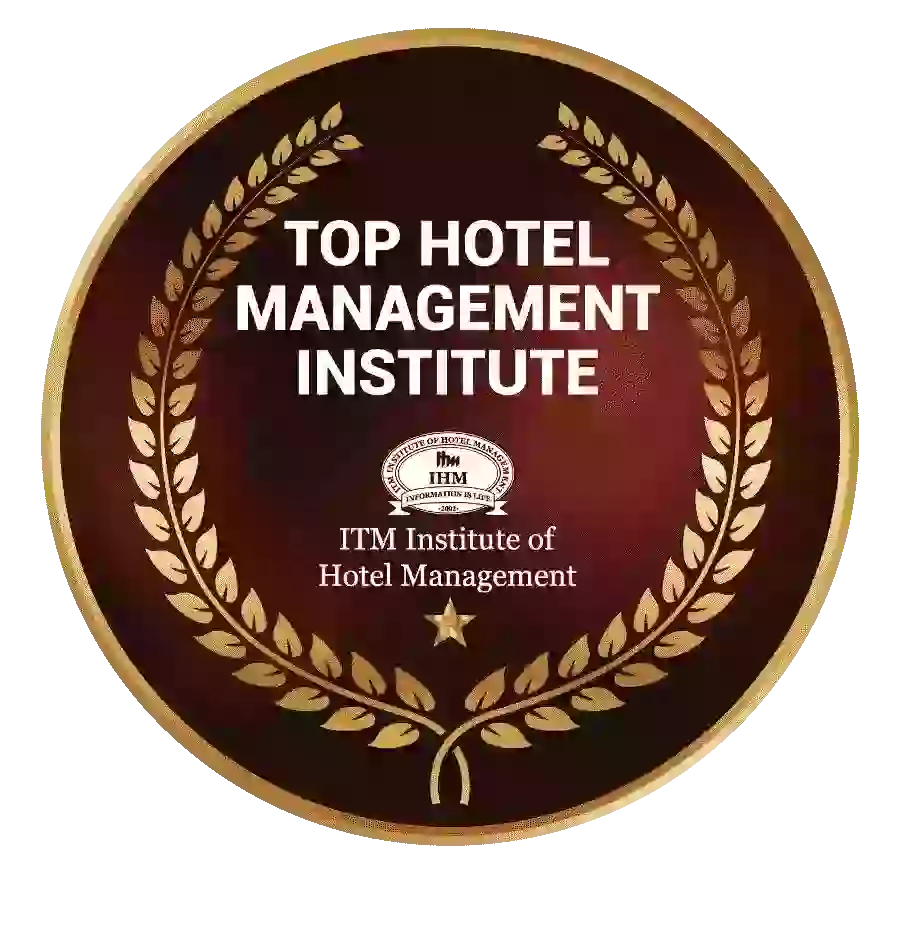 Ranked Top Hotel Management Institute awarded by Times Education Icon 2022
---
Quality Education, Outstanding Administration & Leading Infrastructure by Educational Excellence Awards & Conference 2021
---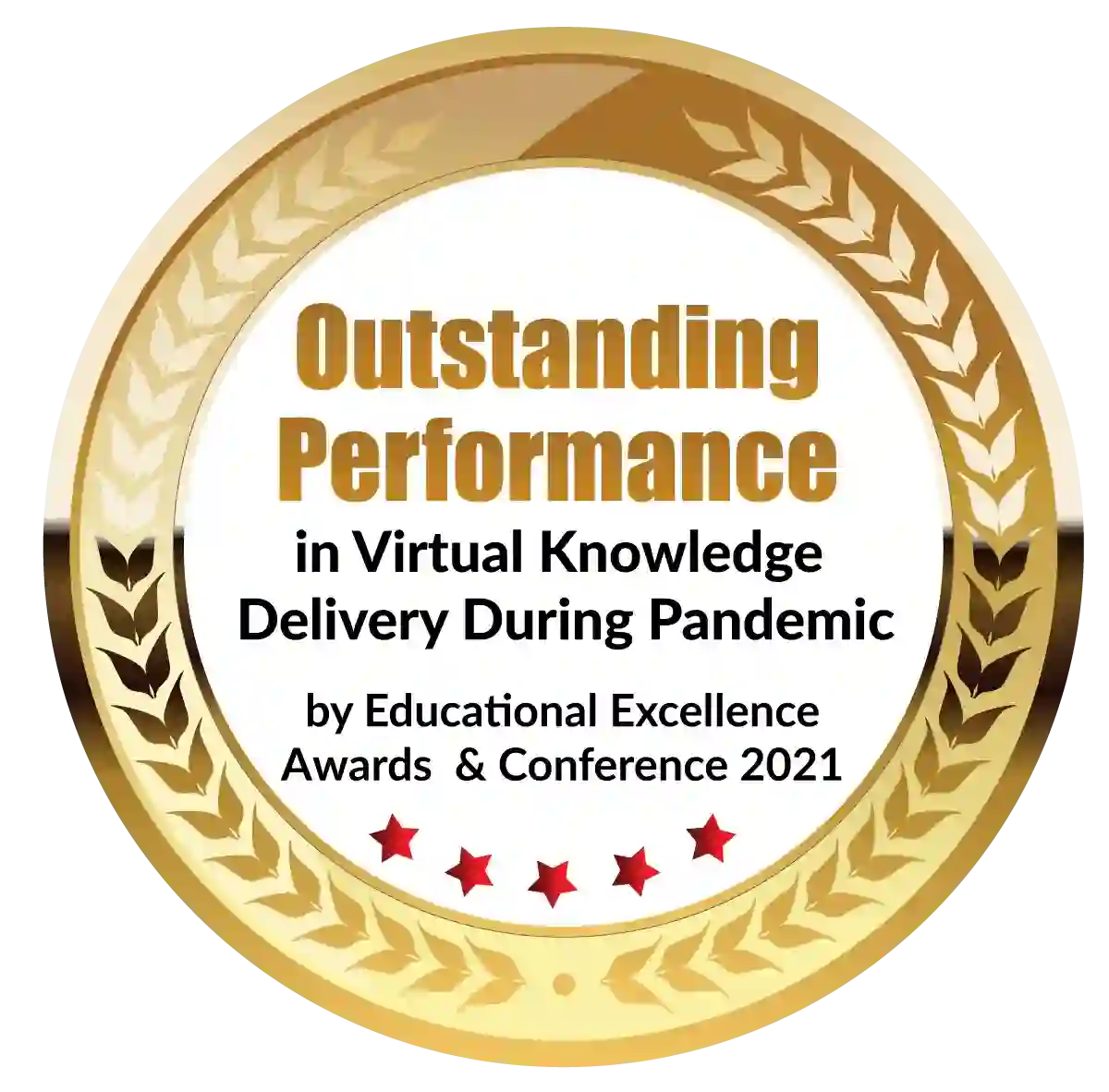 Outstanding Performance in Virtual Knowledge Delivery During Pandemic by Educational Excellence Awards & Conference 2021