Students Trained & Placed
Kitchen Training Facility
International & National Internships only at 5-star Properties
One to One Corporate Mentorship
An Entrepreneurial Culture at the Campus
Dignified with Rankings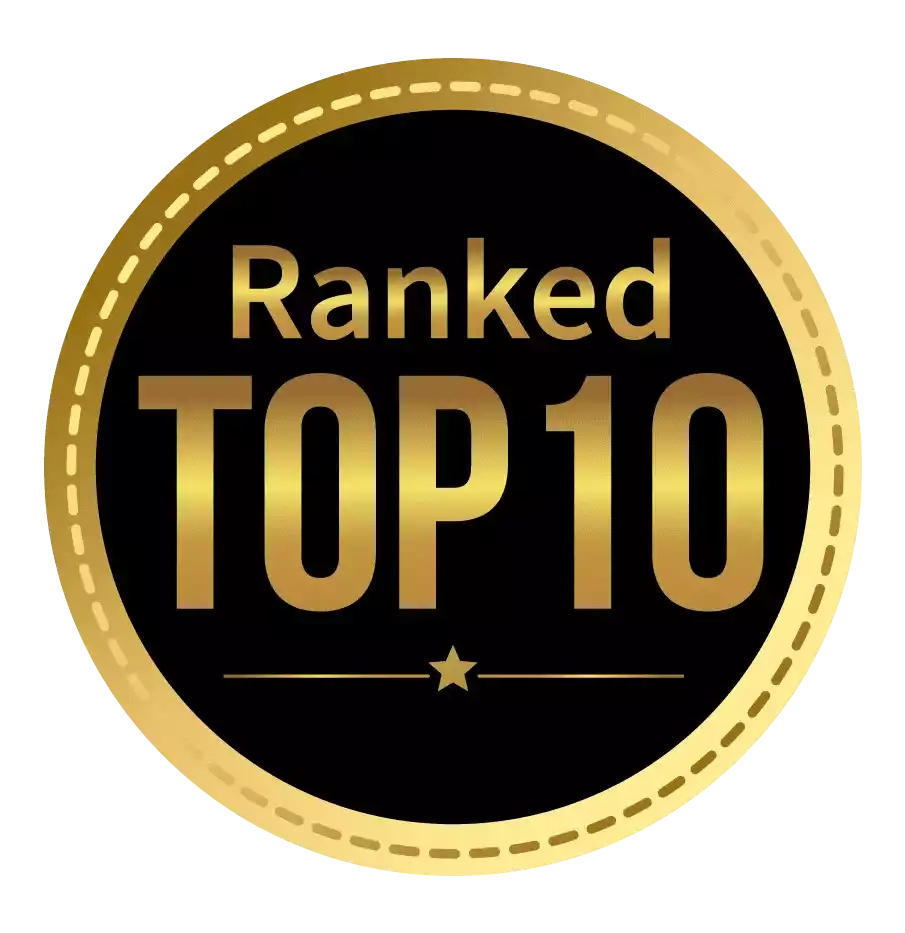 Amongst India's most promising Hotel Management Institute by Higher Education Review 2022
---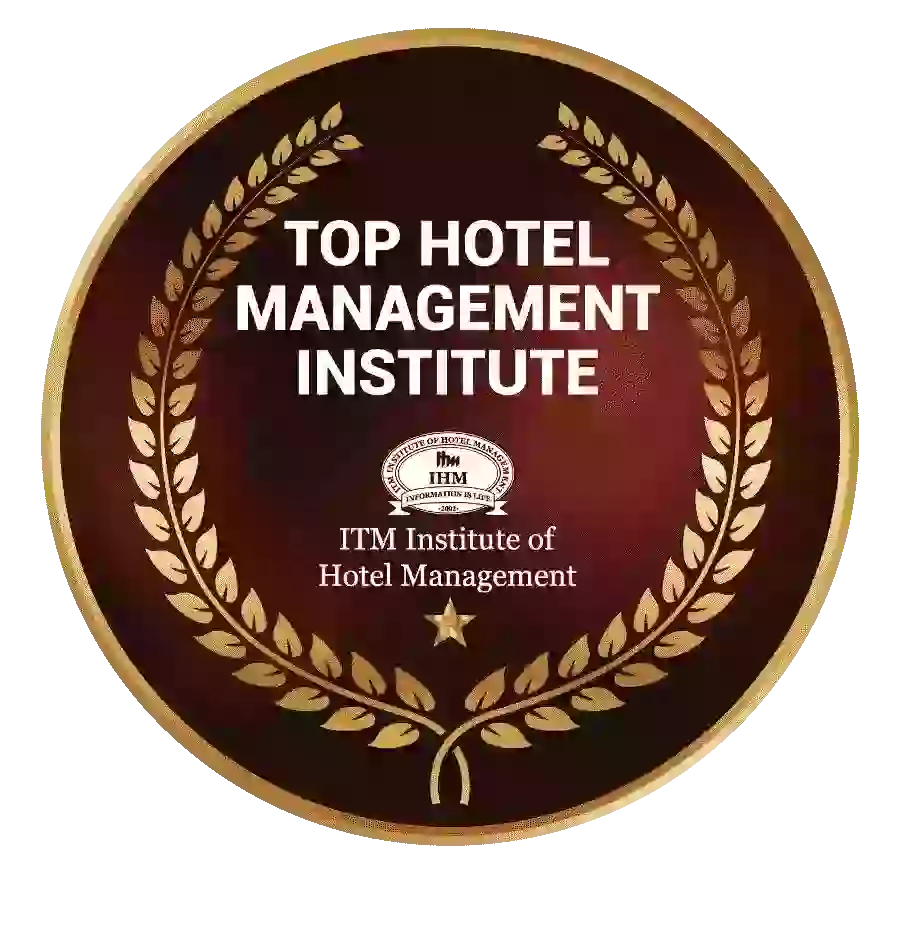 Ranked Top Hotel Management Institute awarded by Times Education Icon 2022
---
Quality Education, Outstanding Administration & Leading Infrastructure by Educational Excellence Awards & Conference 2021
---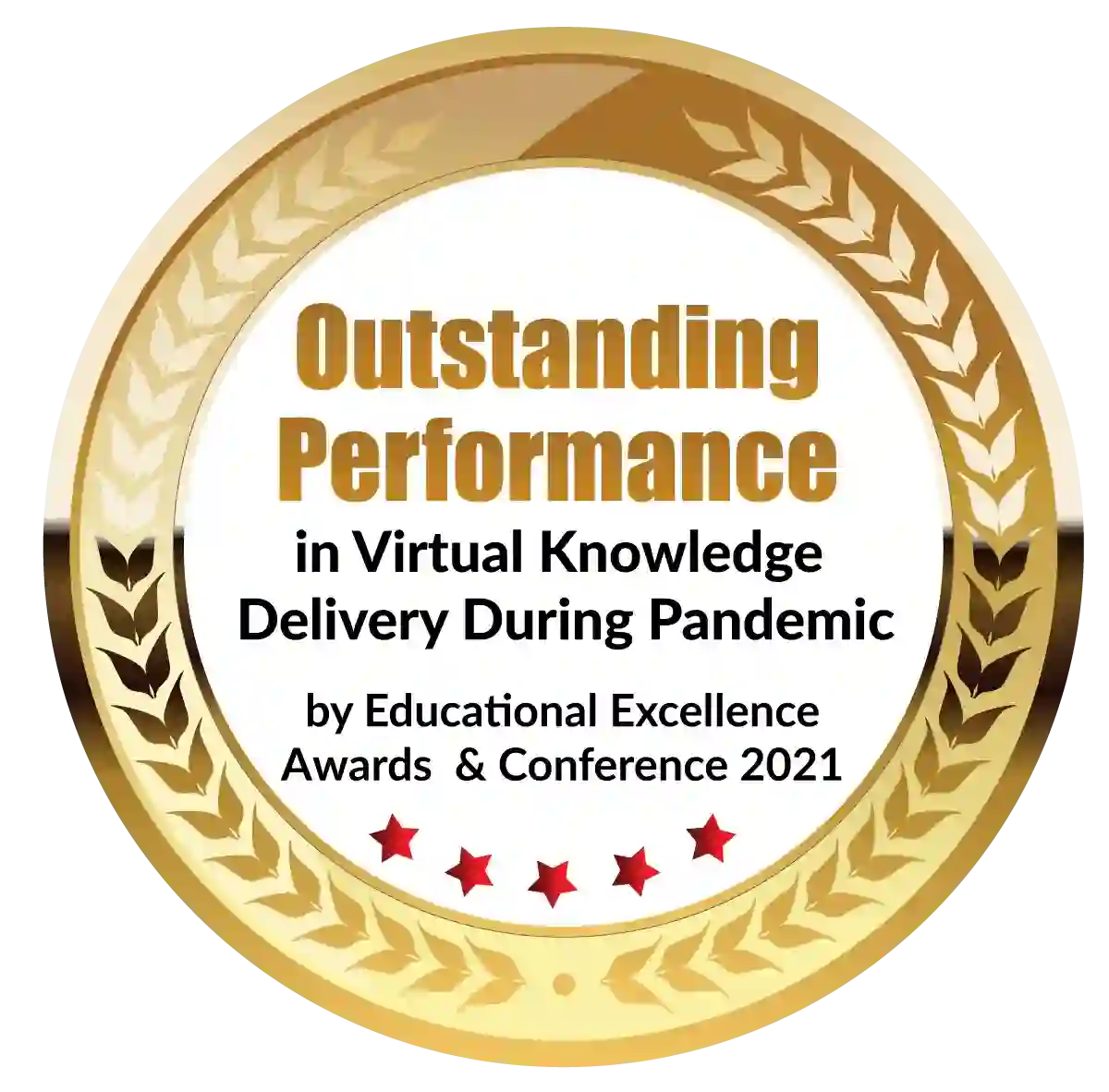 Outstanding Performance in Virtual Knowledge Delivery During Pandemic by Educational Excellence Awards & Conference 2021
The number of hotel and hospitality management colleges is increasing tremendously. The growth of hotel management training colleges has been perfectly accelerated by the globalization paradigm. There are presently numerous degree and diploma programs in this field of study offered by these universities.
One of the programs is the B.Sc. Hospitality Administration. The candidates may see better and brighter days after completing the three-year full-time degree. Without a doubt, this degree will assist you in securing new employment in the hospitality sector.
International hotel chains are increasing their presence in the country, and it is predicted that they would make up around half of India's tourism and hospitality market. This immediately suggests that the need for workers will increase over the next years, making the present the ideal time to start this three-year adventure. It is recognized as one of the Best Management Courses after graduation in part because of this.
Some of the areas where students can get jobs after B.Sc. Hospitality studies:
Kitchen Management
Hospital & Intuitional Catering
Indian Navy Hospitality Services
Shipping and Cruise Lines
State Tourism Development Corporations
Multinational Companies
Fast-food chain
These are some of the broad categories within the hospitality business where applicants with a B.Sc. Hospitality degree can find job opportunities. Furthermore, there are several work prospects in these areas. Take a look at all of these fantastic scopes of job opportunities.
Top Career Opportunities after B.Sc. Hospitality studies
Hotel Manager: This is possibly the most desired job in this discipline of all time. Why? First and foremost, it provides competitive compensation packages! After gaining some experience in this business, you can negotiate a competitive wage package. Another interesting aspect of this profile is that you have the choice of going anywhere in the world because this profile offers jobs all over the world.
Resort Manager: The way events are celebrated has evolved, weddings have moved to dine halls and resorts even birthday parties are also held at resorts and hotels. With large events, there is a need for exceptional management, which is where the function of the Resort manager comes in. They are in charge of this and are well compensated, with the option of working in shifts.
Chef: This profile falls under the category of Kitchen Management. Chefs are top-level workers in kitchens with knowledge in all cuisines, and they are in charge of menu creation and deciding on food delicacies and specialties. Chefs are extremely well compensated in most tourism-related countries, such as France and Italy.
Housekeeping Supervisor: What are hotels without unmatched hospitality? Not something you will remember, right? So, for providing the best services to the patrons, the Housekeeping staff takes care of all the facilities. From cleaning up/sanitizing the room to providing fresh supplies of utilities; it is all the responsibility of the housekeeping staff. This staff is led by housekeeping supervisors who ensure the smooth conduct of duties.
Restaurant Managers: Restaurants are extremely popular. They have always been fashionable. People love to try new places, from diners to 5-star eateries. You can open your own restaurant or work as a manager in one. It will be profitable in any case.
Flight Attendant: It is another high-paying job that comes under the hospitality industry. There are many perks to being a flight attendant; you get to travel while at work! On top of that, you meet new people and understand new cultures, too. It is like a win-win situation.
Government Jobs: The Indian Navy Hospitality Services and State Tourism Development Corporations are the two main areas under the Government sector where students can get employment. They can work as kitchen managers, chefs, housekeeping supervisors, and other positions within these areas. All you need to do here is pass the relevant tests and get a degree from one of the Best Hotel Management Colleges in India, such as IHM.
Entrepreneur: If aspirants want to start their own business and be their own boss, this is the degree they should pursue. They learn how to manage the entire business because it instills in them the most recent and advanced hotel management postulates.
Why B.Sc. Hospitality?
B.Sc. Hospitality and Hotel Administration will assist you in obtaining these positions not only in India but also in other areas of the world. You might work as a hotel manager anywhere in the world or as a chef in some exotic domestic or international locations.
It all relies on your ability and the college you have selected to get your degree at. The best thing to do in this situation is to attend an institution that has already assisted students in achieving their goals. Check their feedback and discover how many Placement offers their students have earned before obtaining a seat.
ITM, IHM is one such location that promises to bring a sea of chances closer to you. The college provides a B.Sc. Hospitality degree in which students go through rigorous training and development programs to become the finest professional versions of themselves. B.Sc Hospitality graduates are employed in nations such as the United States, Australia, and others. Let's find out more about ITM, IHM.
Why ITM?
The B.Sc. in Hospitality Studies program at a prestigious university like ITM, offers a comprehensive analysis of the hotel and hospitality industries as well as the travel and tourism sector. The ITM IHM Global certification provides its graduates with the appropriate mix of grit, knowledge, and ambition to succeed in the hotel and service industry. 
Graduates leave school with a certification that distinguishes them from the competition and is recognized all around the world. ITM IHM, has state-of-the-art facilities and knowledgeable, experienced instructors. knowledgeable with the most recent developments in business and possessing first-hand experience from industrial tours. 
ITM only hires academic staff who are highly trained, experienced, and whose vast experience in the hotel and tourist industries demonstrates a comprehensive grasp of the challenges posed by a profession in this exciting field.
In Summary
In India, a degree in B.Sc hospitality management is one of the most sought-after degrees. You may find it simpler to take advantage of the numerous opportunities in the sector if you have a degree in hospitality management.
The fiercely competitive and significant industry of hotel management is extremely essential to the global economy. The tourism and travel industry also makes a substantial contribution to the world economy.
Dignified with Rankings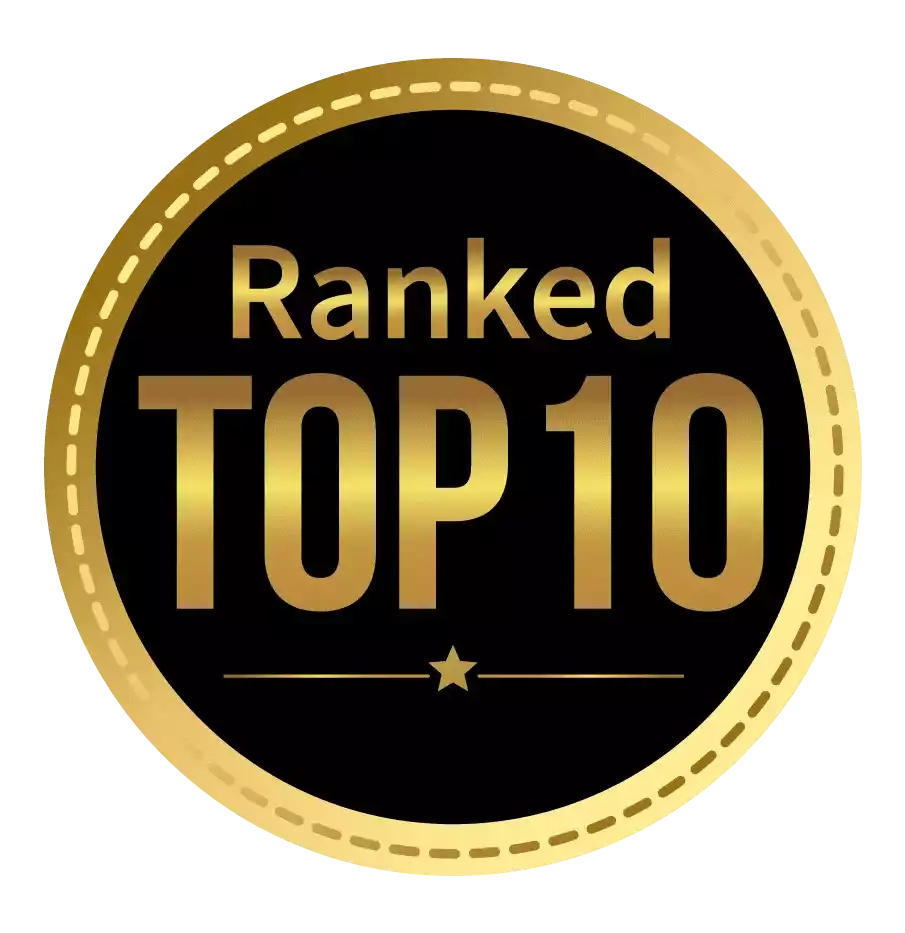 Amongst India's most promising Hotel Management Institute by Higher Education Review 2021
---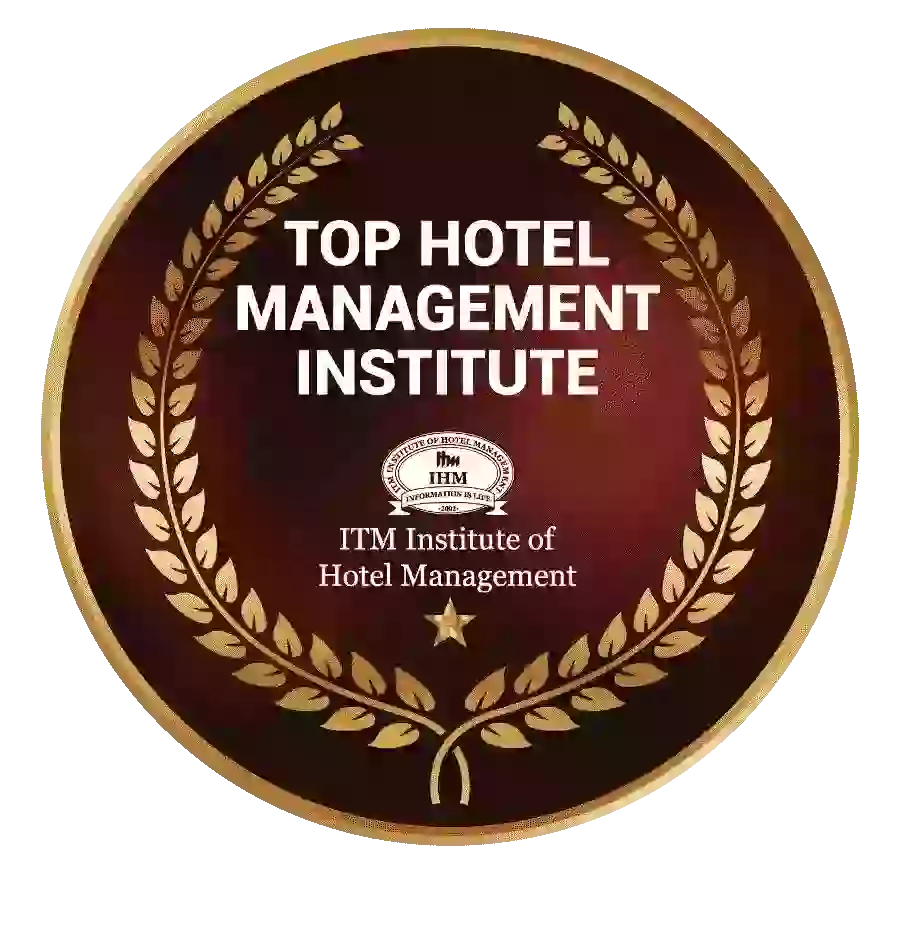 Ranked Top Hotel Management Institute awarded by Times Education Icon 2022
---
Quality Education, Outstanding Administration & Leading Infrastructure by Educational Excellence Awards & Conference 2021
---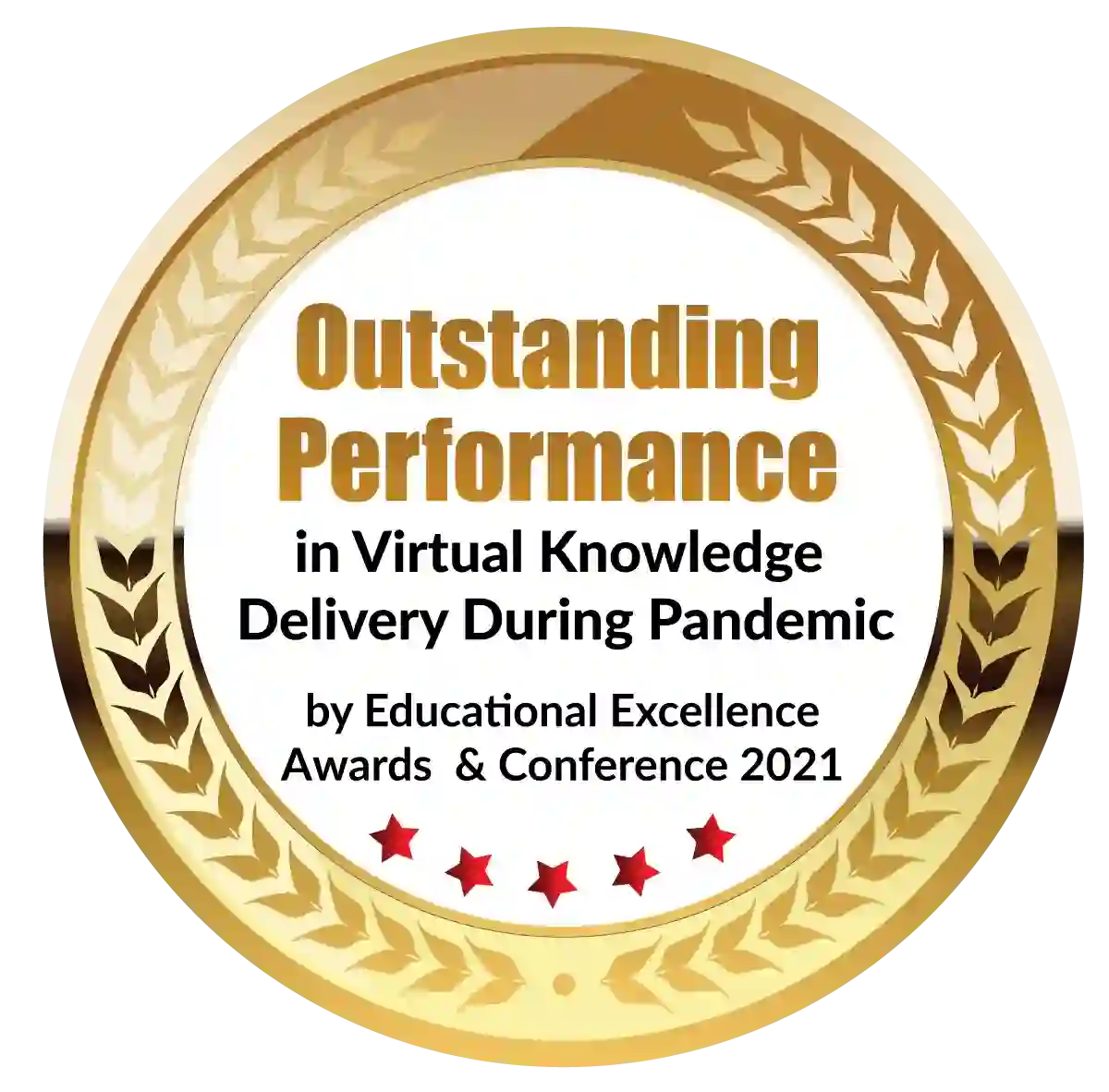 Outstanding Performance in Virtual Knowledge Delivery During Pandemic by Educational Excellence Awards & Conference 2021