Students Trained & Placed
Kitchen Training Facility
International & National Internships only at 5-star Properties
One to One Corporate Mentorship
An Entrepreneurial Culture at the Campus
Dignified with Rankings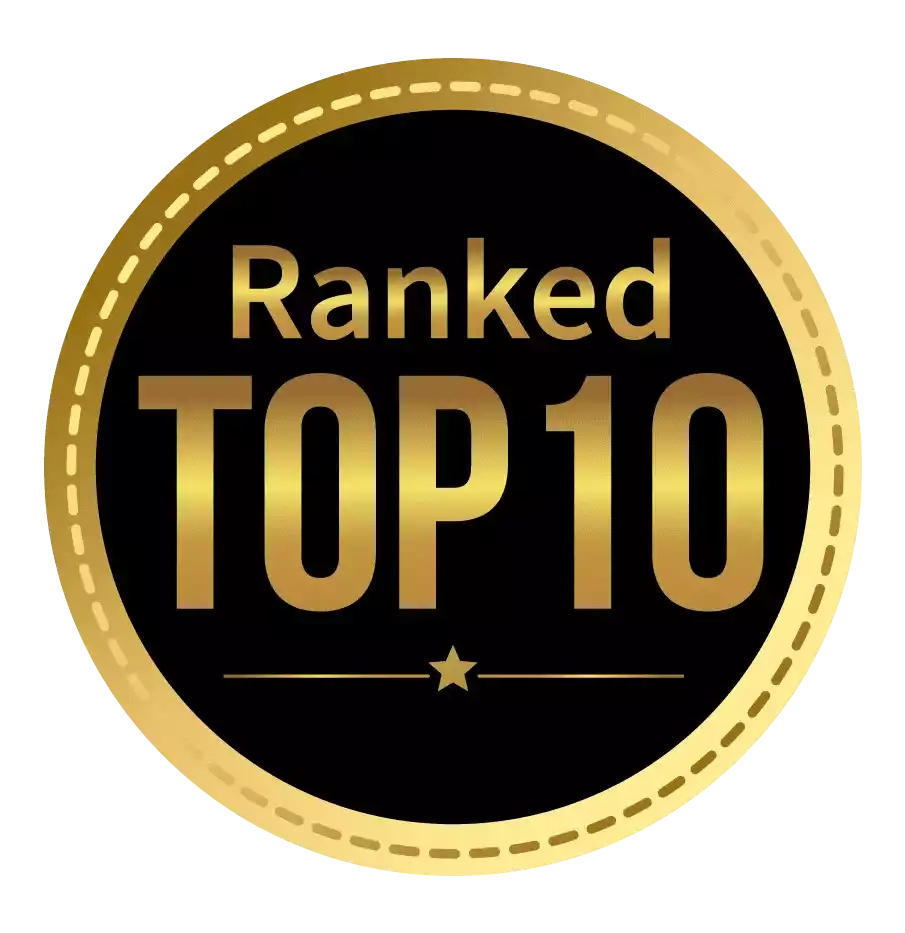 Amongst India's most promising Hotel Management Institute by Higher Education Review 2022
---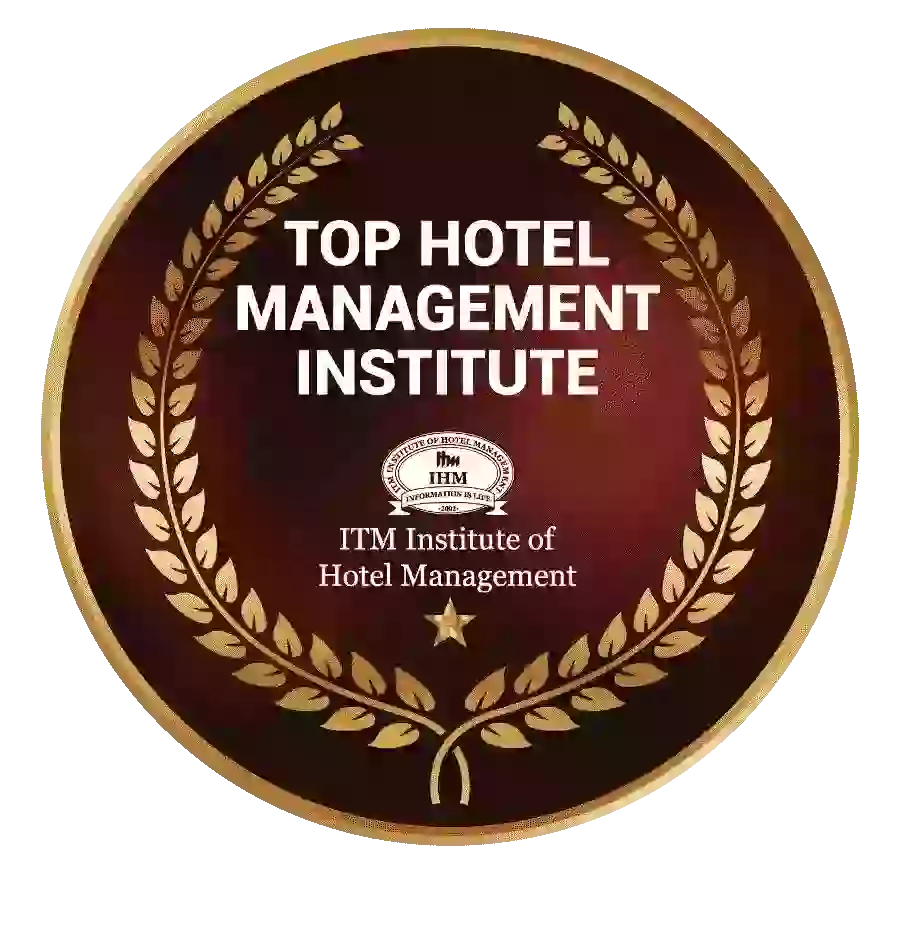 Ranked Top Hotel Management Institute awarded by Times Education Icon 2022
---
Quality Education, Outstanding Administration & Leading Infrastructure by Educational Excellence Awards & Conference 2021
---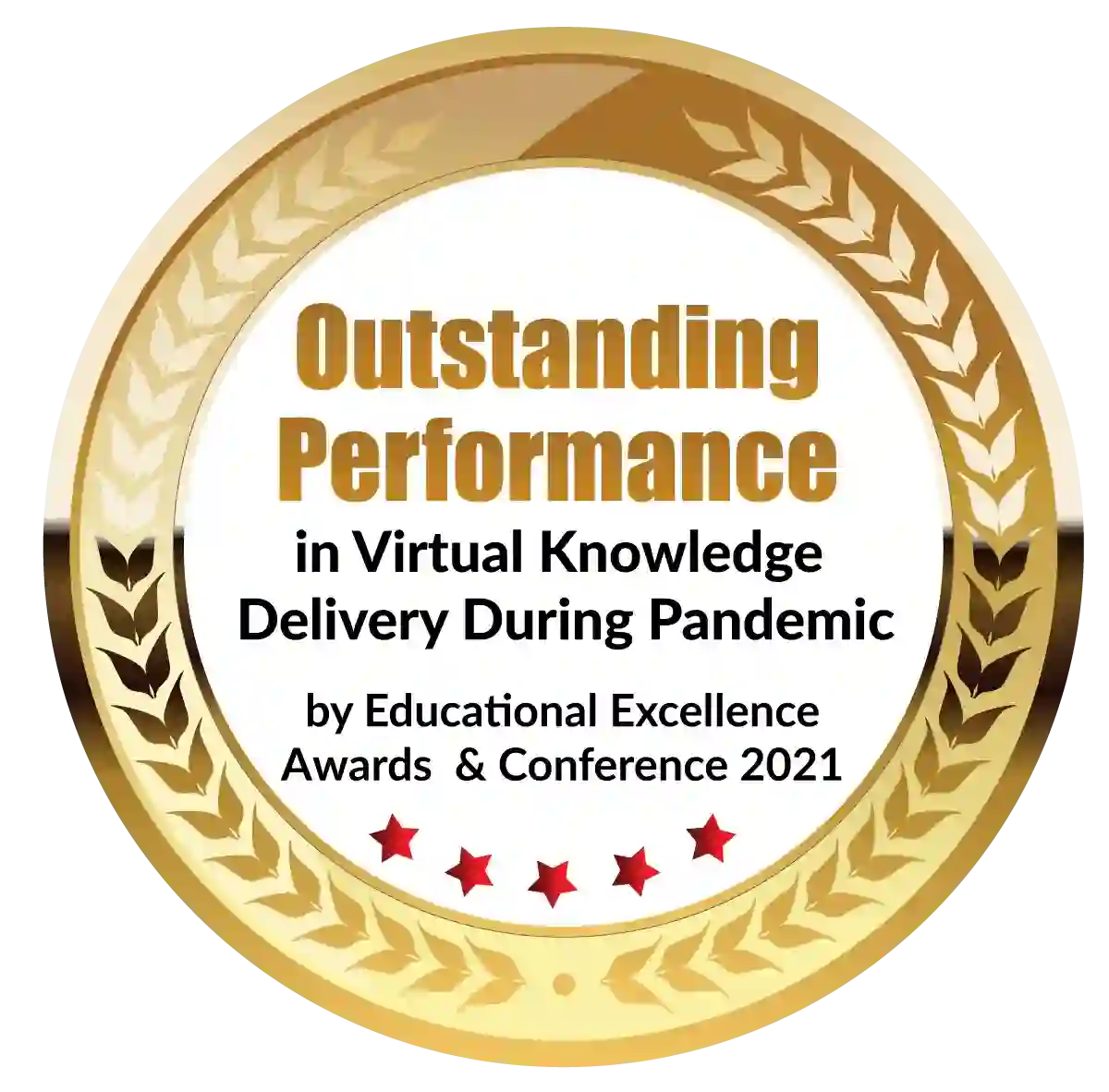 Outstanding Performance in Virtual Knowledge Delivery During Pandemic by Educational Excellence Awards & Conference 2021
For those who enjoy connecting with people and providing them with the assistance they require, the hospitality business offers numerous career routes and opportunities. Hotel Management is one of these vocations, and it entails controlling all aspects of a hotel's operations and functioning. It necessitates understanding of distribution strategy, customer service, staff management, marketing, finance, and a variety of other topics.
Many of these tasks necessitate the use of specialists. However, not all businesses can afford to hire a full team of employees, and a hotel manager is required to be familiar with these functions.
REQUIRED SKILLS IN HOTEL MANAGEMENT
Despite the fact that Hotel Management offers some of the highest career opportunities and pay increases, the course and the hospitality sector as a whole are considered to be among the most demanding careers.
Before they can expect to make it big in the sector, Hotel Management experts must put up with long hours and difficult working circumstances.
Bsc hotel management candidates must be detail-oriented, culturally aware, have excellent communication and customer service skills, be able to work alone and as part of a team, and be patient, adaptable, and quick problem solvers.
Although these characteristics are characteristics of good hotel management experts, formal theoretical and practical understanding of the industry is also essential.
COURSES IN HOTEL MANAGEMENT
In India, there are numerous Hotel Management programs. Diploma and Bsc hotel management programmes are available at the undergraduate level. Diploma programs normally last 6 months to 3 years, and degree programs often last 3-4 years.
A student can undertake diploma courses such as PGD in Hotel Management (1 year), Master of Hotel Management (2 years), or MBA in Hotel Management at the postgraduate level (2 years).
ELIGIBILITY CRITERIA FOR HOTEL MANAGEMENT
The eligibility conditions differ depending on the program. In India, completion of Class 12th (Standard XII/Intermediate/10+2) is considered a minimal qualification for admission to Hotel Management programmes. Some colleges allow students who have completed Class 10th.
Scope
Because of its wide breadth in different nations, anyone can enroll in this course. The opportunities to advance their careers in other nations increase with this course. The hotel chain is expanding rapidly as a result of globalization.
Long-term employment opportunities exist in hotel management and catering.
It is an extremely difficult occupation in other countries. You can join the government and non-government industries after completing this course.
Airline catering 
Airline cabin services
Club management
Cruise hotel management
Hospital administration 
Hospital catering
Employment with state tourism boards 
Employment with tourism and hotel associations 
Hospitality services in merchant navy 
Hospitality in guest houses, lodges etc
Hospitality services in MNCs
Kitchen management for schools, colleges, hostels, factories
Catering for government departments 
Entrepreneurship
Hotel Management Course Salary Structure
The hotel administration Salary structures differ from one chain or group to the next. The initial compensation ranges from ₹ 1.8 lakh to  2.4 lakh per year, or ₹15,000 to 20,000 per month on average. Professionals working in five-star or luxury hotels also make a lot of money in tips and bonuses.
The most lucrative feature of this vocation is the phenomenal increase in hotel manager salaries. According to the most recent hotel management industry career trends, you can expect a 45 percent increase in your salary within two years, which is unprecedented in any other field. 
Mid-level professionals in various departments earn between ₹5 and 10 lakh per year, while senior-level professionals earn between ₹12 and 82 lakh.
Hotel Management Course Career Growth
Hotel management is one of the sectors that fall under the umbrella of the hospitality industry. This industry has expanded dramatically as the wanderlust trend has grown. Various Hotel Management Colleges in India have sprouted up in response to the industry's growth. These universities offer degrees like Bsc hotel management in a variety of areas related to the hospitality sector.
Hotel Management graduates can work in a variety of industries because they are well-versed in several facets of hospitality. They can work on cruise ships, at hotels, restaurants, diner franchises, hospital cafeterias, and many other places.
According to the Hotels Sector Analysis Report, the Indian Hotel Industry would contribute US$ 275.2 billion to India's GDP by 2025. It was also stated that this industry employed 8% of Indians in 2019. This figure is likely to rise over time, making obtaining a degree in this discipline quite valuable.
Students can work in the following job profiles since Hotel Management and Catering Technology opens up several career opportunities:
Hotel Manager: The name 'Hotel Management and Catering Technology' means that students will master not only the basics of hospitality, but also management postulates. Being a Hotel Manager entails overseeing and supervising all operations that take place in the hotel. This is without a doubt one of the most rewarding and high-profile positions that a Hotel Management Course can provide. Candidates must have good communication, managerial, and interpersonal skills to be a successful hotel manager. Along with overseeing overall operations, they also serve as a liaison between senior management and other employees.
Chef: Chefs are well-known and respected all around the world, and they are in high demand. Students in this program receive industrial training in beverage services, food production, baking, and other areas, preparing them for a successful career as chefs. The major objective with them is to create new recipes, set up menus, and prepare high-quality foods based on consumer desire and specialization. They oversee the general operation of the kitchen and allocate the culinary workers to provide the best possible client service. The best hotels rely heavily on these professionals since they play a vital role in customer retention and consequently are generously compensated.
Steward: A steward is someone who helps bars, restaurants, and lounges run smoothly. Stewards provide basic customer service in a dine-in restaurant or even in-room service in collaboration with the restaurant management, owners, and others. Excellent communication skills, tolerance, decent interpersonal skills, and a willingness to work extra hours are characteristics that assist one become a steward.
Banquet Managers: Banquet halls are rented for nearly every function, whether it a small or large gathering, from a birthday party to a wedding, and everything in a gathering must be taken care of: the food, services, catering, and so on. As a result, the banquet manager's role becomes extremely important in ensuring that everything meets client demand and expectations. It is, once again, one of the most lucrative work prospects, thus quality attributes such as strong communication skills, man management, organizational abilities, alertness, troubleshooting, and so on are required.
Restaurant and Food Service Managers: This is a similar profile to Hotel Managers. These individuals are in charge of overseeing the operations of sectors or organizations that serve food and beverages. They could be franchise, dining establishment, or restaurant managers, for example. To be a restaurant and foodservice manager, one must have managerial skills, as well as great communication skills and a willingness to lead.
Entrepreneur: Candidates who complete this degree can launch their own firm. They can open hotels, restaurants, and other eating establishments. However, you will require the assistance of one of the Best Hotel Management Colleges in India. The greatest institutions provide sufficient support to those who want to establish a new enterprise in this industry by incubating and funding potential ideas.
Housekeeping supervisor: Housekeeping personnel literally improves your stay. Cleaning and tidiness are the duties of housekeeping workers. The housekeeping supervisor supervises the entire housekeeping workforce. Housekeeping Supervisors can work in a variety of settings, including hotels, hospitals, resorts, and business buildings.
Opportunities in the Government Sector: Hotel Management graduates have a variety of job options in the government sector. They can find work in a variety of government sectors, including airlines, Indian Railways, Indian Navy Hospitality Services, shipping and cruise lines, state tourism development corporations, and so on.
Dignified with Rankings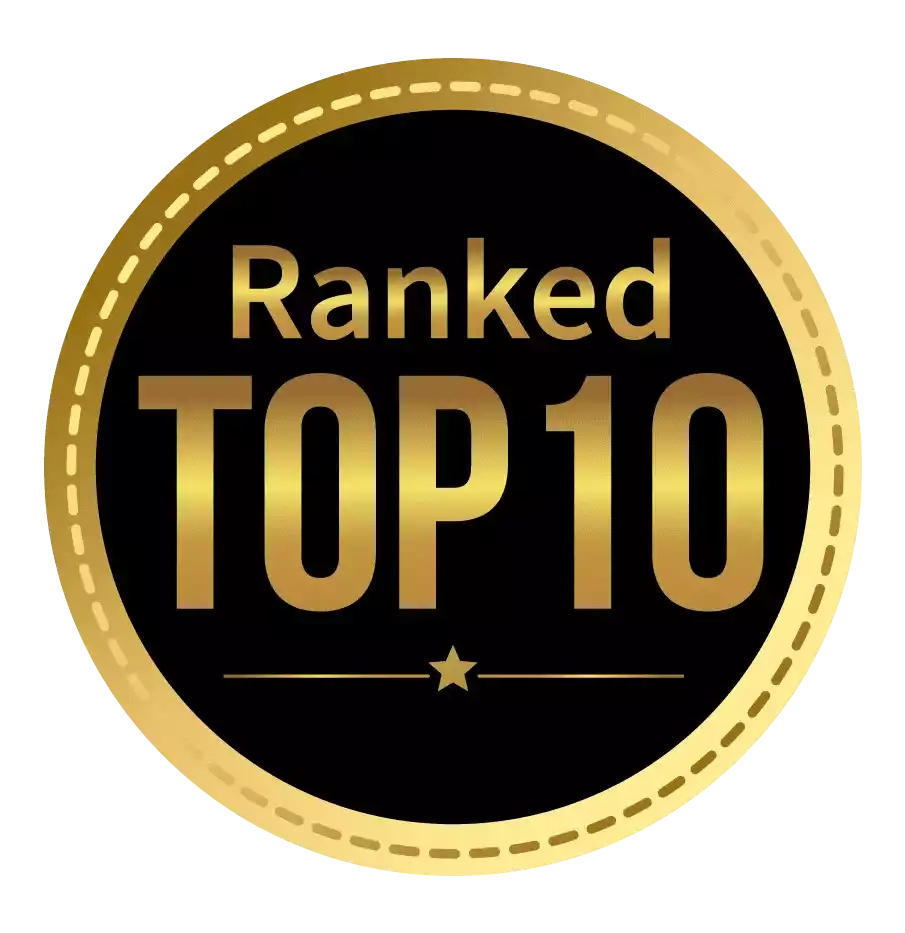 Amongst India's most promising Hotel Management Institute by Higher Education Review 2021
---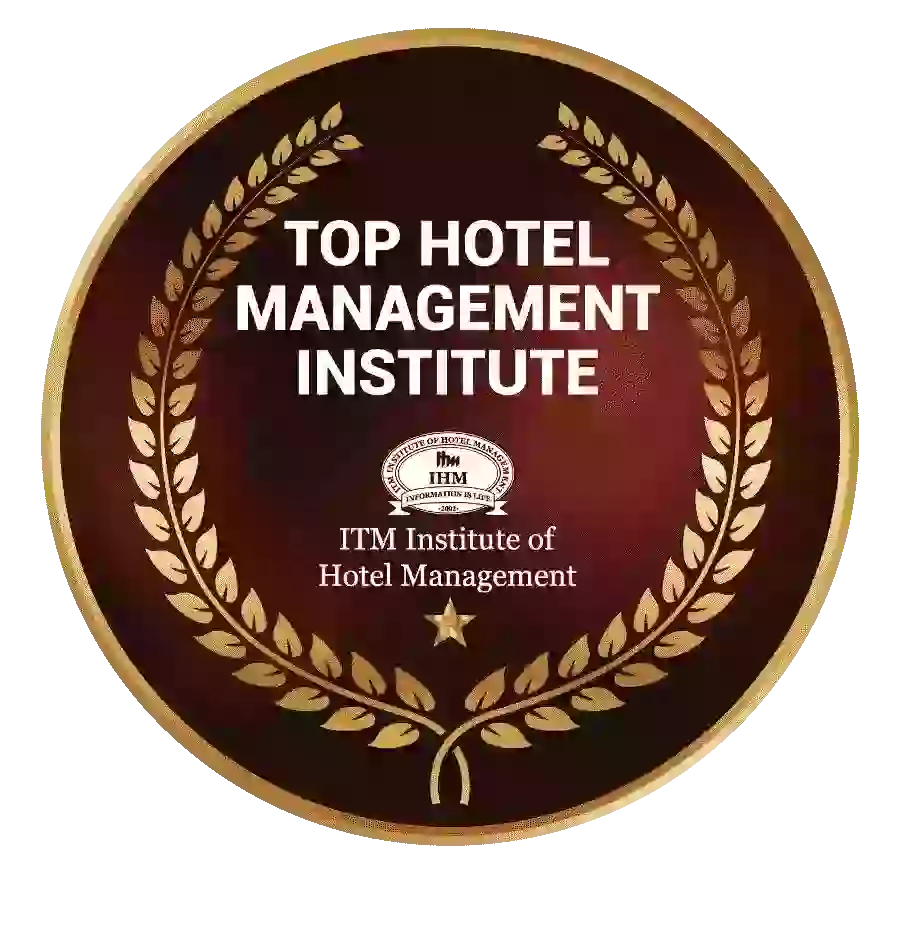 Ranked Top Hotel Management Institute awarded by Times Education Icon 2022
---
Quality Education, Outstanding Administration & Leading Infrastructure by Educational Excellence Awards & Conference 2021
---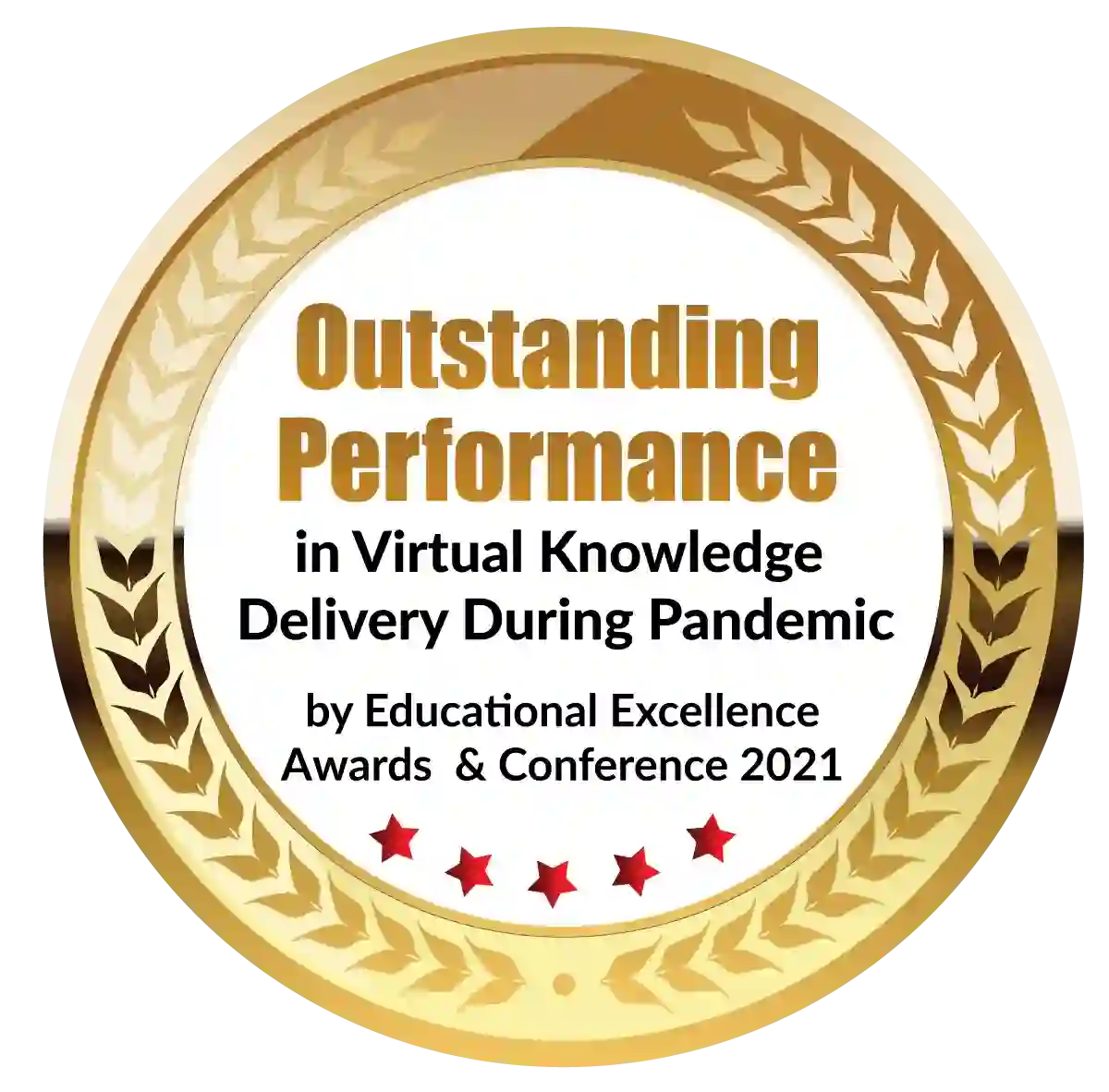 Outstanding Performance in Virtual Knowledge Delivery During Pandemic by Educational Excellence Awards & Conference 2021