Students Trained & Placed
Kitchen Training Facility
International & National Internships only at 5-star Properties
One to One Corporate Mentorship
An Entrepreneurial Culture at the Campus
Dignified with Rankings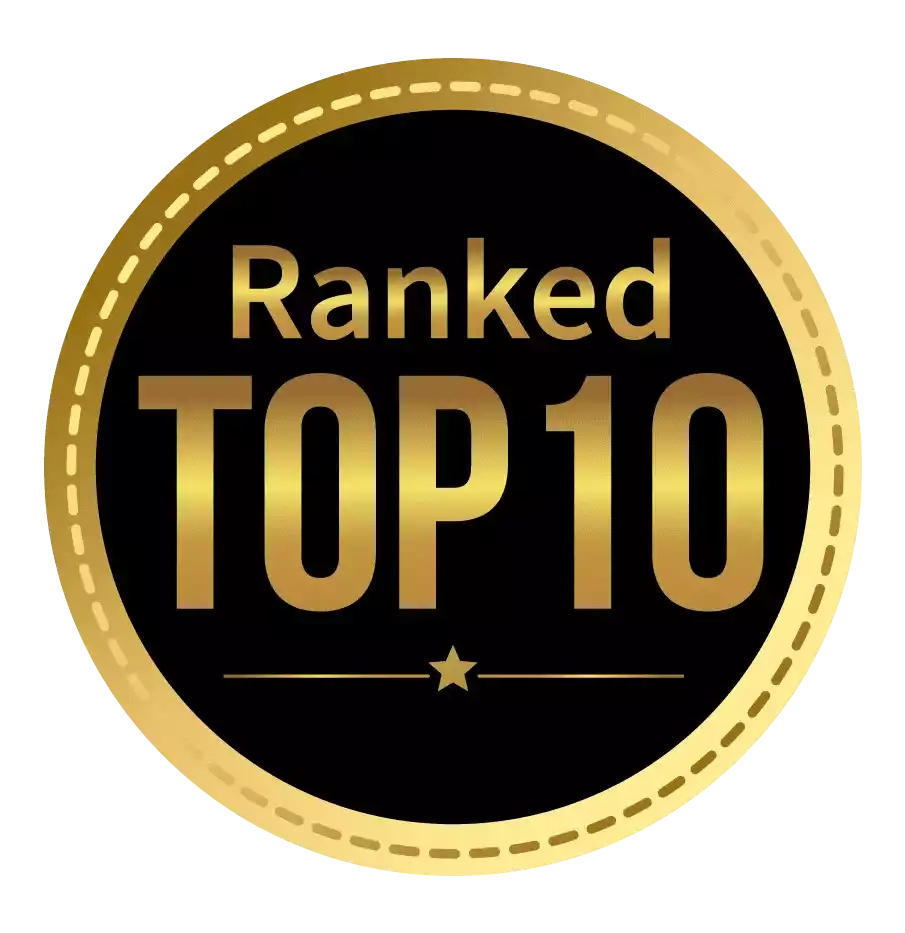 Amongst India's most promising Hotel Management Institute by Higher Education Review 2022
---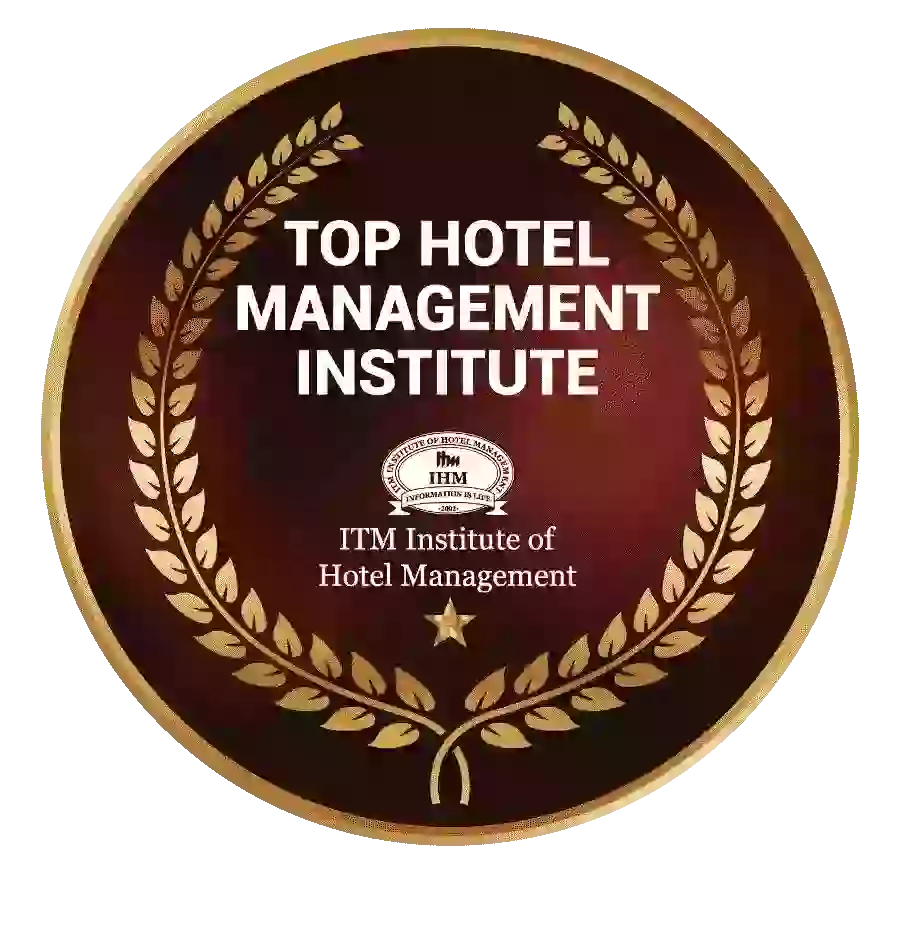 Ranked Top Hotel Management Institute awarded by Times Education Icon 2022
---
Quality Education, Outstanding Administration & Leading Infrastructure by Educational Excellence Awards & Conference 2021
---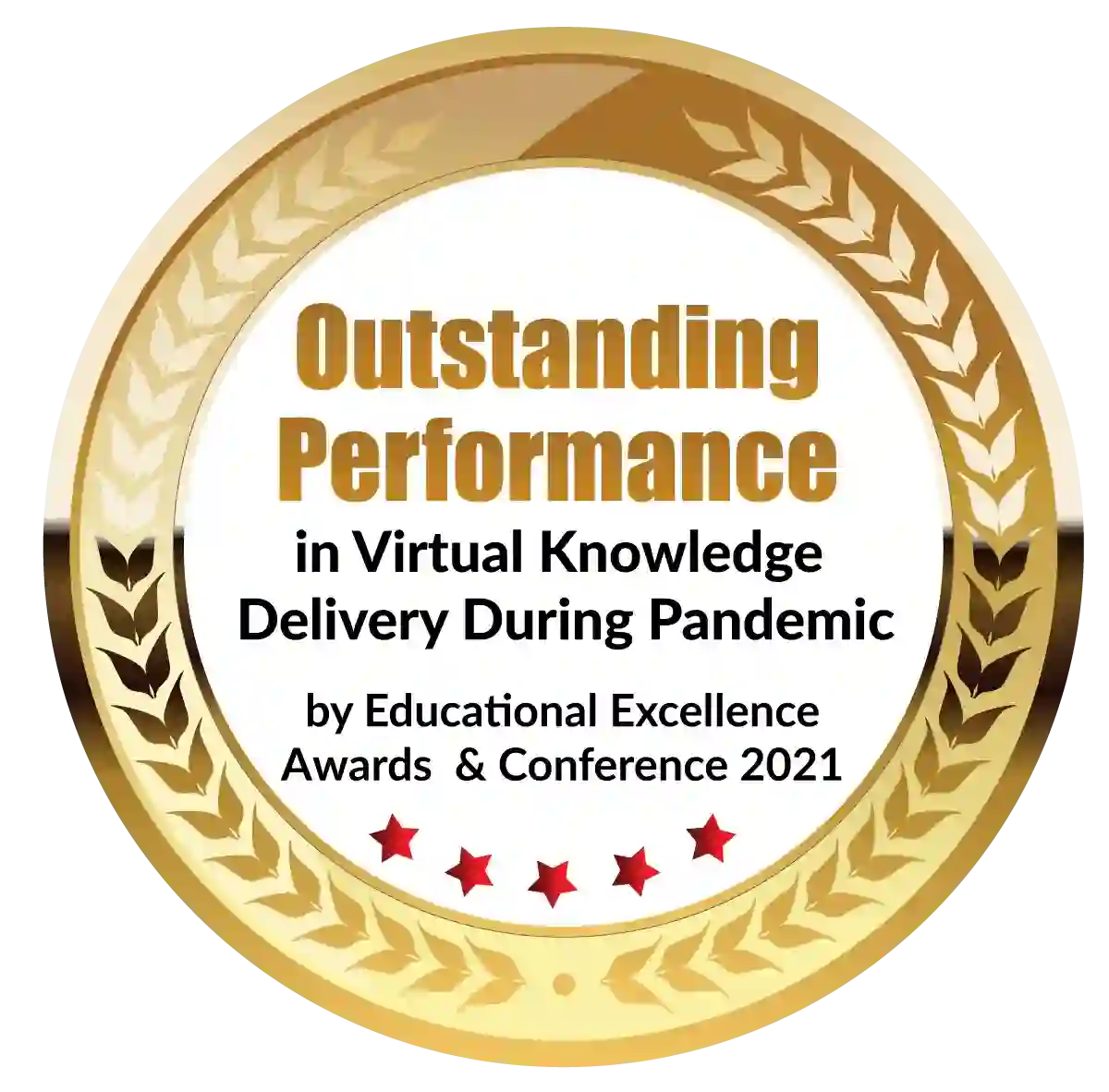 Outstanding Performance in Virtual Knowledge Delivery During Pandemic by Educational Excellence Awards & Conference 2021
New developments at all levels of employment can make a career in hospitality management studies more enjoyable. The hospitality industry will offer you a lot, allowing you to branch out from the mundane lives of more commonplace employment. You can become well-known industry experts or pursue a career in corporate leadership. What wise decisions can you make to give yourself a competitive advantage and prove that you are deserving of the luxurious lifestyle that this industry has to offer? Let's investigate. Even some of India's top entrance exams for hotel management can guarantee you a future in hospitality management studies. These reasons why pursuing a career in hospitality management studies may end up being your best choice, in the long run, are listed below.
A range of work possibilities
Anyone interested in using their unique skill set in the hospitality management studies sector has a wide range of choices. The following are a few of the most sought-after jobs in the travel, tourism, and hospitality sectors:
Travel agencies and tourism
Business and marketing
Tour guides and tour operators
Restaurants, eateries, and catering
Bars, pubs, and clubs
Event and conference planning
Passenger services
Spas, fitness, and health and wellness facilities.
Customer service representatives
Entertainment organizers
International Exposure and Diversity
What profession could possibly lead to a variety of exciting job opportunities, including staying in ultra-modern 7-star hotels in Dubai and exotic resorts in the Caribbean, traveling on grand ocean liners, and experiencing nature in a way that has never been done before—all while earning a respectable salary? The field of hospitality management studies is the only practical response. As a result, you will be compensated for networking and attending career development conferences. Along with giving you the ability to improve your personality overall and communication skills, traveling also allows you to experience various cultures.
Opportunities for career advancement are readily available
The field of hospitality management studies offers a pre-made path for career advancement into positions with greater salaries. The majority of the tasks on the site offer on-the-job training, which can assist you in honing your fundamental abilities for growth and advancement with greater job responsibility. Think about it: A sales coordinator can advance to event manager, while a culinary trainee with experience can become the head chef.
adequate pay
Historically, wages in the travel, and hospitality management studies sectors have been lower than those in other businesses. However, there are still plenty of dependable positions in these industries that could be financially rewarding. Your hotel firm will offer you fair starting packages, regular salary increments, bonuses, and other awards for providing excellent service. The best-performing employee will be compensated in top cash if your hotel company provides the greatest guest service.
There is a creative world out there for you.
Hospitality management studies is a people-focused sector, hence the field of study is creative. You can experiment with fresh concepts to make your product more pleasurable for your clients. It will be your duty as a hotel manager to consistently develop and implement new ideas, such as themed afternoon teas or other initiatives, in order to better serve your patrons. By presenting the menu in vibrant hues, you can polish your presentation abilities while also adding a dash of salt to your culinary creation.
Not 9-5
Do you enjoy having a consistent daily routine that includes getting up at the same time, dressing in a suit and tie, eating the same meal, and taking the same train to work every day? If so, hospitality is most likely not for you. You must work a variety of shifts. Even
Many college students balance work and study in the field of hospitality management studies.
training initiatives
Few well-known hotel groups, like the Taj and Oberoi, offer their own training programs that offer the ideal fusion of academic study and practical experience. Students are hired at the junior management level after completing the program in hospitality management studies. This significantly boosts your career and moves it forward by five to seven years.
It's a sure thing.
Don't people constantly need to eat, drink, and have a place to sleep? The hospitality sector is therefore relatively secure even in challenging economic times like the current credit crunch, where every other sector is working hard to survive. As long as the industry meets your fundamental needs, you'll feel comfortable. If stability and growth are priorities, the hospitality industry is a great place to start.
Day One, Challenge Two
No two days will be the same in the hotel sector. Every day will bring new difficulties and new people to meet, so it's extremely unlikely that a job in hospitality will ever get boring.
A relaxed atmosphere
The most crucial aspect of any employment that one looks forward to is the work environment. Particularly in the hospitality sector, employers do not hire personnel that is unwelcoming or unhumbled with clients. You'll notice that the hospitality industry frequently employs some of the most vivacious, vivacious, and fun-loving individuals, who better suit the needs of the organization. As a result, you will work with amiable individuals, colleagues, and clients. You will benefit from having a comfortable workspace as a result.
What are hospitality management studies?
hospitality management studies are a wonderful fusion of regular company operations with customer service.It teaches you customer service abilities, which are essential for almost every job you'll ever have. Additionally, you'll be doing some behind-the-scenes work in jobs like catering and food service. Studies in hospitality management studies cover a variety of industries, including hotels, restaurant chains, resorts, casinos, travel and tour operators, and airlines. Graduates with a bachelor's degree in hospitality management studies have honed the abilities necessary to succeed as managers and supervisors in this field.
For graduates who want to start their professions in India and abroad and are travel enthusiasts, studying Hospitality management studies offers exciting options. Students are launching this industry because of its many advantages. Even more unique and unusual work prospects arise with each new technological development or guest experience. Even if economic changes have been on the horizon, the hotel sector has always displayed outstanding business resilience.
One of the most exciting, rapidly expanding, and difficult industries in the twenty-first century are hospitality. You must be aware of the top factors that influence job choices in hospitality management.
Dignified with Rankings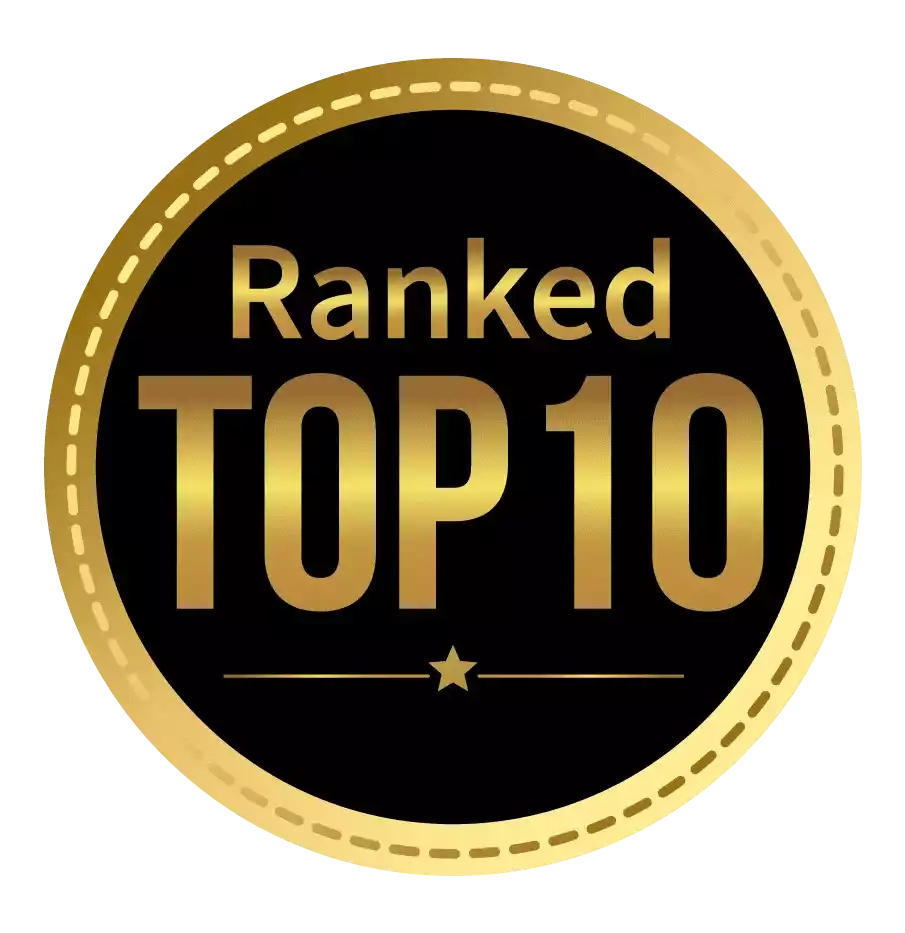 Amongst India's most promising Hotel Management Institute by Higher Education Review 2021
---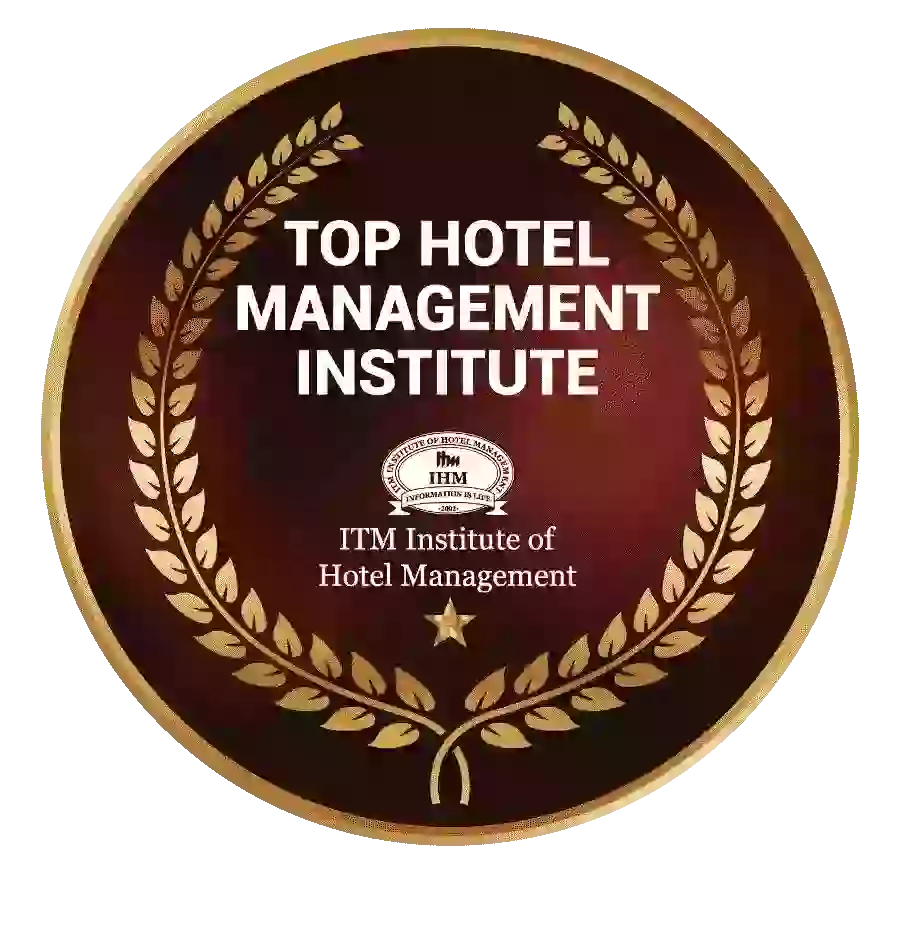 Ranked Top Hotel Management Institute awarded by Times Education Icon 2022
---
Quality Education, Outstanding Administration & Leading Infrastructure by Educational Excellence Awards & Conference 2021
---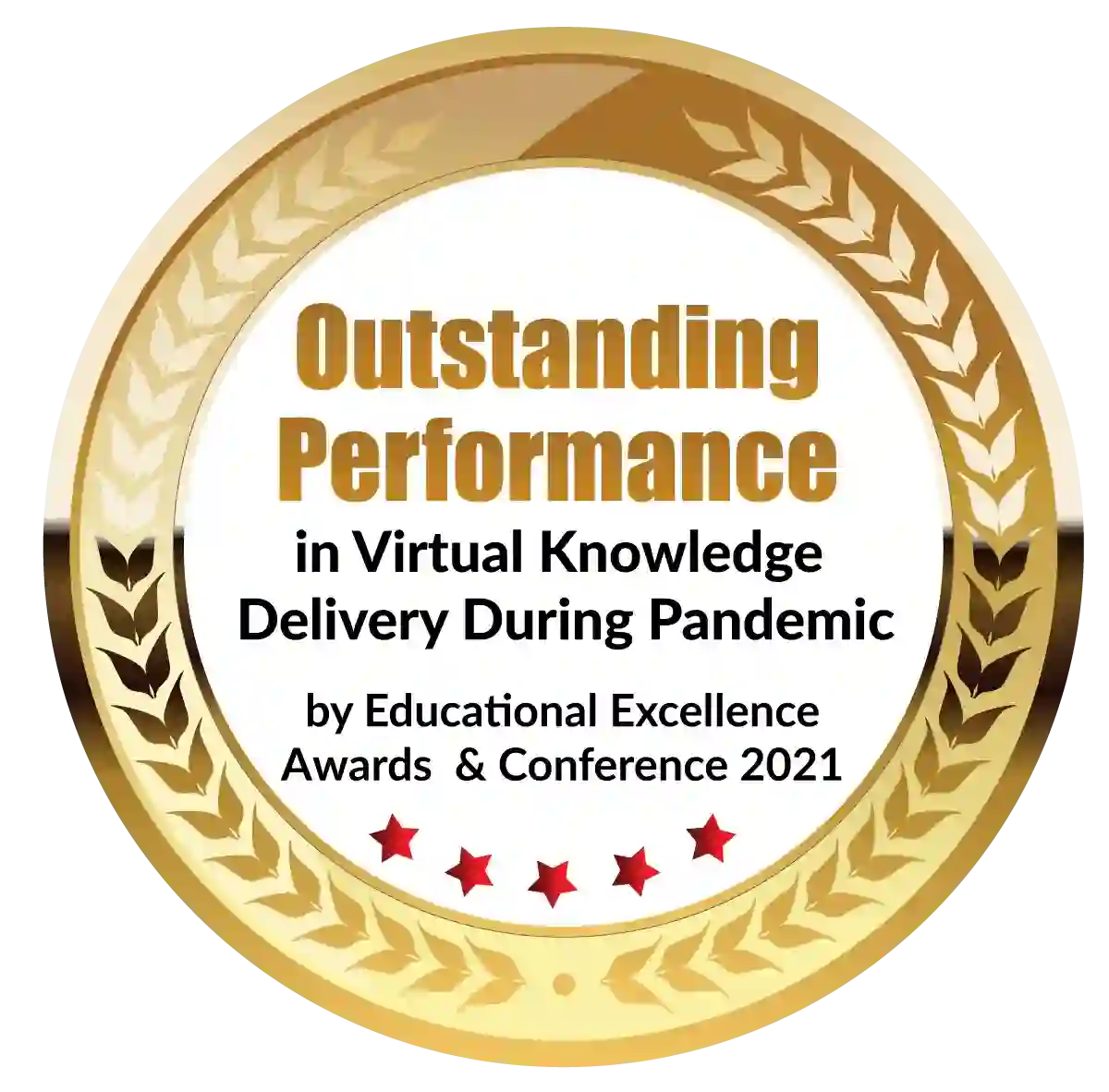 Outstanding Performance in Virtual Knowledge Delivery During Pandemic by Educational Excellence Awards & Conference 2021