Learn why Hotel management courses are considered the absolute best when it comes to developing a career in the hospitality space.
Students Trained & Placed
Kitchen Training Facility
International & National Internships only at 5-star Properties
One to One Corporate Mentorship
An Entrepreneurial Culture at the Campus
Dignified with Rankings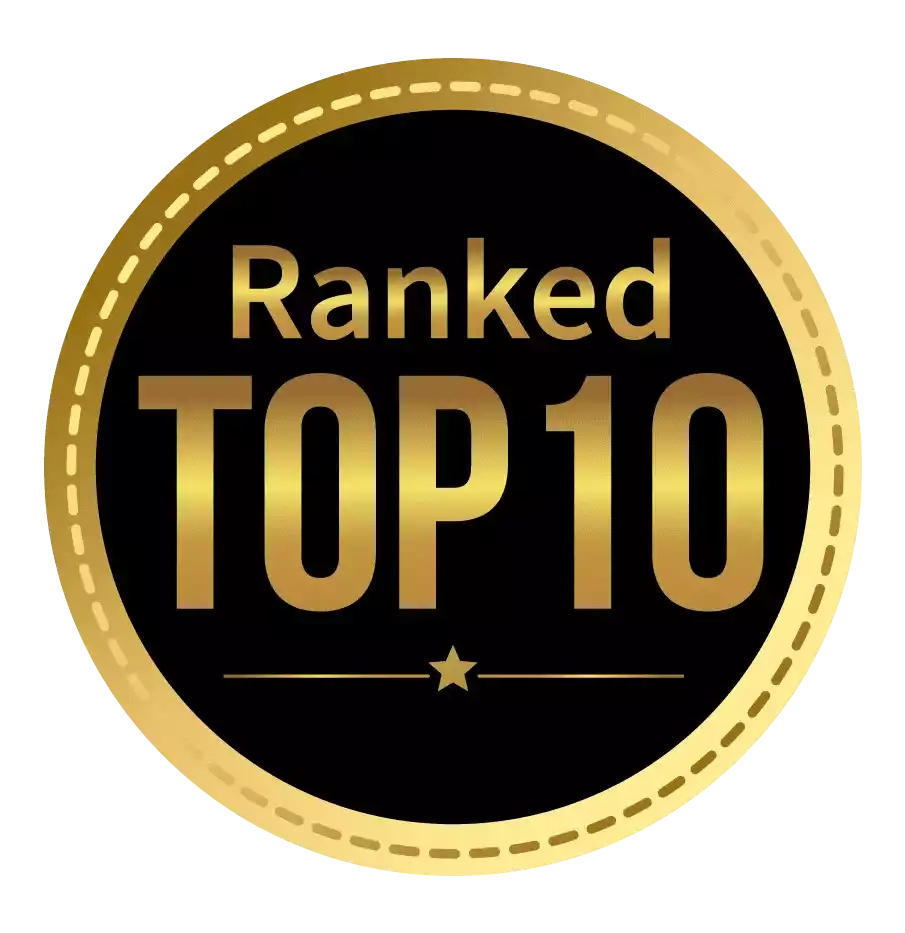 Amongst India's most promising Hotel Management Institute by Higher Education Review 2022
---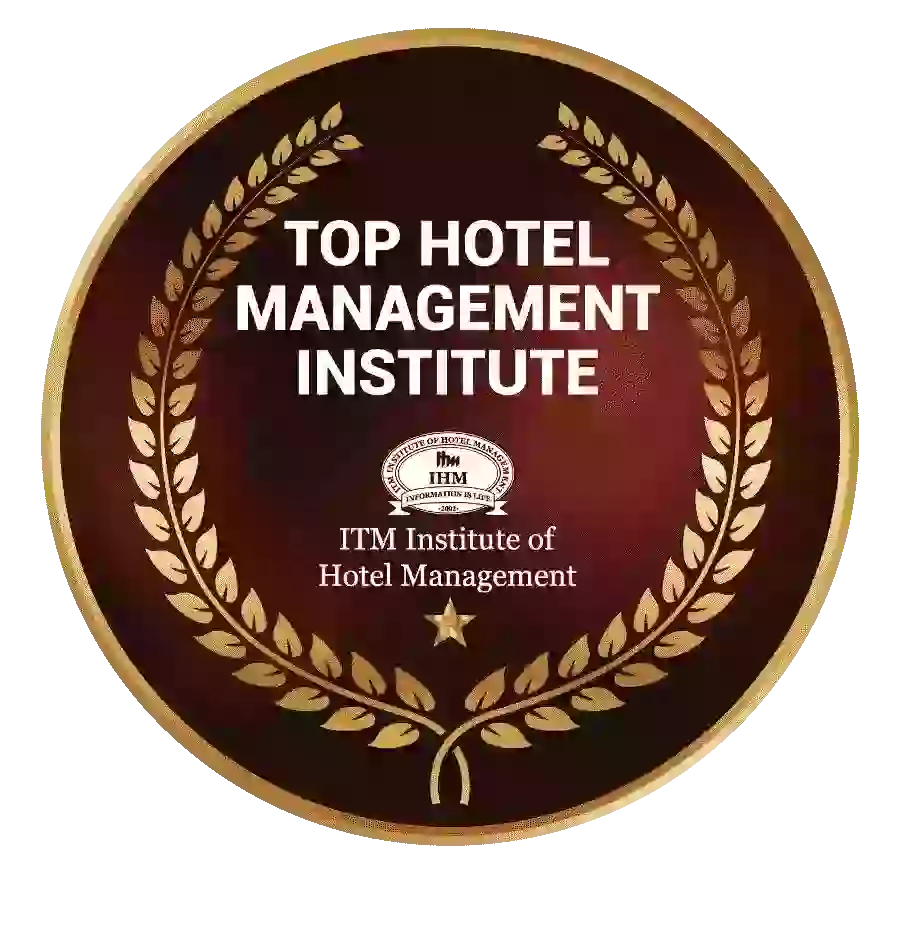 Ranked Top Hotel Management Institute awarded by Times Education Icon 2022
---
Quality Education, Outstanding Administration & Leading Infrastructure by Educational Excellence Awards & Conference 2021
---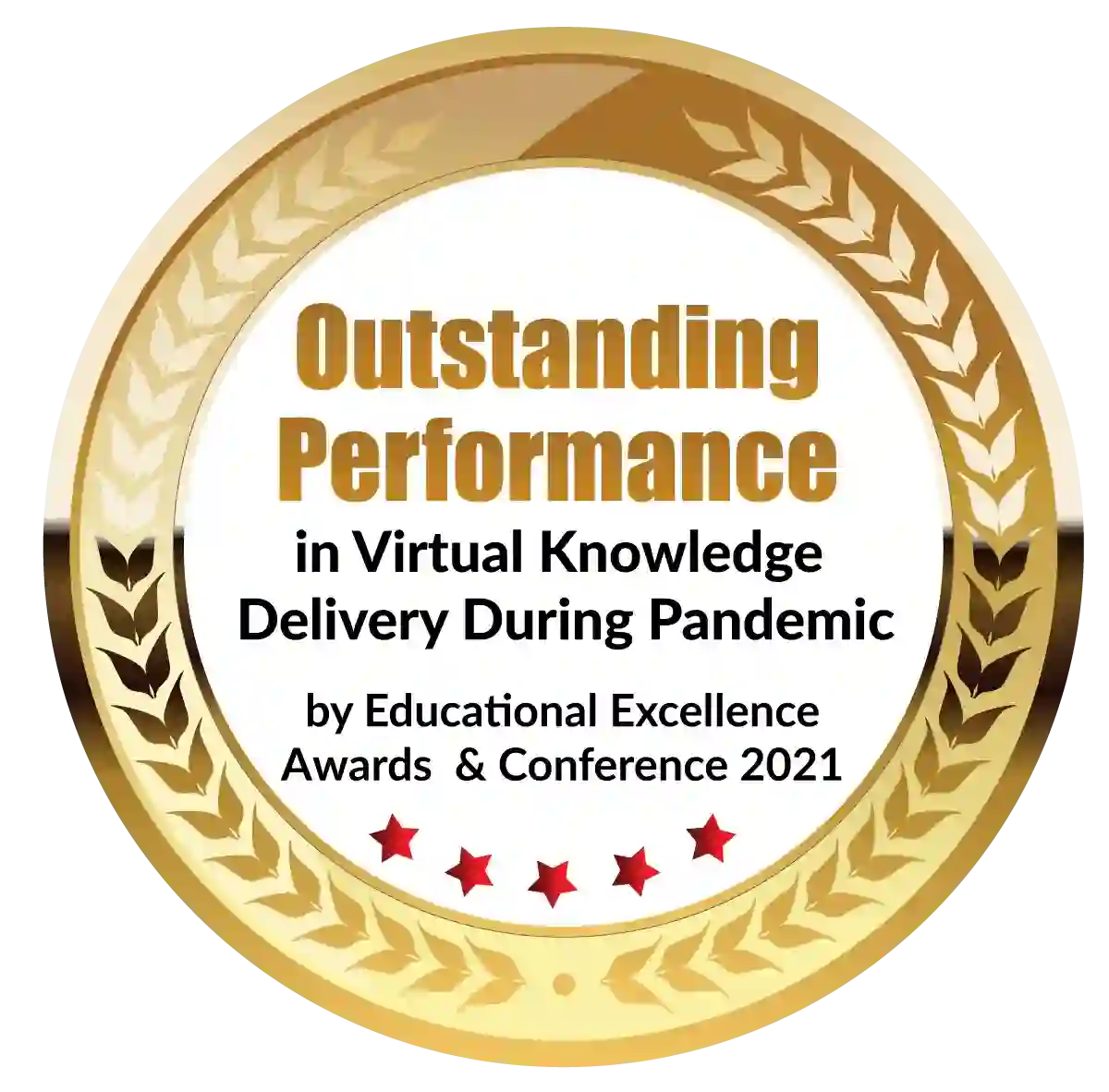 Outstanding Performance in Virtual Knowledge Delivery During Pandemic by Educational Excellence Awards & Conference 2021
What is the definition of hotel management?
Because of the increase in travel and tourism, hotel demand is increasing. Millions of people move from one location to another every year for leisure or work, and they need a place to stay temporarily. This is where the hotel industry's need for qualified staff arises. best hotel management colleges in India are one of the most important aspects of a successful hospitality degree.
It is critical for hotel management workers to have a thorough understanding of how a hotel operates. A well-run hotel may provide excellent service to customers, resulting in a memorable experience that motivates them to return.
Hotels provide a variety of services to visitors, including lodging, food and beverage, leisure activities, and other amenities. There are tiny hotels, 5-star luxury hotels, budget to luxury hotels, some offer only accommodation, some include food services as well as bars and pubs, and some are located in notable areas such as close to an airport or a highway. Customer pleasure is their primary goal, regardless of their location or services.
The success of a hospitality firm is determined by customer happiness. A hotel management degree prepares students to provide a positive visitor experience through accommodations, food and beverages, front desk management, and other hotel services. 
the best college for hotel management teaches students how to meet and surpass the expectations of tourists, which can help a hotel's income rise or fall depending on whether or not the customers are satisfied.
Courses in the best Hotel Management colleges in India
A certificate in hotel management adds a lot of value to a student's resume. This course assists students in acquiring the necessary skill set as well as provides them with the knowledge they need to succeed in the hospitality business. A student with a Hotel Management degree has a better chance of finding a quality job because of the information and skill set established during the course.
Employers and organizations can use a hotel management degree to find the ideal individual who specializes in the specific area they are looking for. In India, a student can choose from a number of hotel management courses from the best hotel management colleges in India.
Some of them are as follows. 
Bachelor of Arts in International Culinary Arts
Diploma in Patisserie and Confectionery
Bachelor of Arts (Hons) in International Hospitality and Tourism Management
Certificate Course in Cruise Operations
Bachelor of Arts in Culinary Arts
Bachelor of Science in Hospitality Studies
Bachelor of Arts in International Hospitality & Tourism Management
Students might choose to continue in these courses based on their prior credentials. These courses in hospitality can help students develop in their chosen fields.
The above-mentioned hotel management courses from the best hotel management colleges in India can train students for entry-level employment as well as senior managerial and executive positions. Having a hotel management certificate on their resume can also help them achieve higher annual packages, as companies are willing to pay top dollar for these positions.
Criteria for eligibility
Students who want to pursue a degree in top Hotel management colleges in India must meet certain criteria.
To enroll in a top hotel management college in India, students must have completed 10+2 years of education from an Indian board recognized by the government.
The admissions procedure is generally based on merit, but some institutes administer an entrance exam to assess a student's abilities and knowledge in the field of work.
In addition to satisfying the eligibility requirements, a student must possess particular abilities, such as teamwork and diplomacy, that will aid in their advancement in the hospitality industry.
Admission to the three-year B.Sc. in Hospitality & Hotel Administration
The student needs to pass the Senior Secondary Education (10+2) examination or its equivalent, with English as one of the subjects. The qualifying test must have included English as a subject of study (Core/Elective/Functional). Those who are taking the 10+2 or equivalent exam can take JEE 2021 on a temporary basis. Provisional admissions shall be revoked if proof of passing the qualifying examination (10+2 or it's equivalent) is not provided at the time of counseling or admission, or by September 30, 2022.
At the time of counseling and at the time of actual admission to the Institute, facts from the original certificates/documents to be produced by the candidates will be verified. Even if an applicant is admitted to an Institute, if he or she is later deemed ineligible due to the submission of fraudulent information or testimonials, or the suppression of any material facts or testimonials, his or her admission will be withdrawn, and the sum paid will be forfeited. The National Council's decision in this matter is final.
Job openings
Students profit from a hotel management degree in a variety of ways.
It helps students develop a variety of abilities that are useful not only in the hotel industry but also in any commercial setting.
The curriculum focuses on giving students the correct amount of information to help them comprehend the procedures that make a hotel run smoothly.
The hospitality industry provides a diverse range of courses, each requiring a unique set of abilities.
However, there are certain skills that every student should have before entering a hotel.
Communication skills, customer service, time management, multitasking, creativity, and teamwork are all taught in hotel management courses.
Hotel management training not only creates the correct personality for a specific job role but also opens up a world of career options for an individual.
Students can choose from a variety of job roles offered in the hotel sector, some of them are mentioned below-
Housekeeping staff
Chef 
Catering manager
Restaurant manager
Accommodation manager
Front office manager
HR and training.
These job posts offer individuals a chance to work in the hotel space.
With the right amount of qualifications and work experience of years, a candidate can move up the corporate ladder. the best advantage that comes with the hospitality management courses is that they can be used to get jobs both in the domestic job market along with that the international job market as well. with experience, you can even get senior-level jobs.
Conclusion
In today's world, a hotel management education from a Hotel management institute is one of the most in-demand courses. The hospitality industry has experienced exceptional expansion as a result of the rise in travel and tourism, creating a plethora of work prospects for competent students in the hotel industry.
People travel on holidays and look for decent lodging, cuisine, and other amenities that a hotel may supply. The quality of service provided by a hotel's staff determines the hotel's reputation, earnings, and performance. Individuals are trained to work in such positions in hotels, assuring customer satisfaction while also earning revenue for the establishment.
The best college for hotel management may help students benefit from this business by offering them several work prospects as well as a variety of courses to pick from. Students can use the perks to advance their professions.
Hotel management courses demand a minimum of 10+2 qualifications and can lead to entry-level roles as well as positions in a multinational hotel network. These are some of the specifics about hotel management courses in India and how they might help a candidate's job in the long term.
If you think that hotel management courses offer you the kind of freedom and the kind of work environment that you have been looking for then you should go ahead and get yourself enrolled in the best Hotel management institute for hospitality courses like hotel management courses that have been mentioned in the blog.
Dignified with Rankings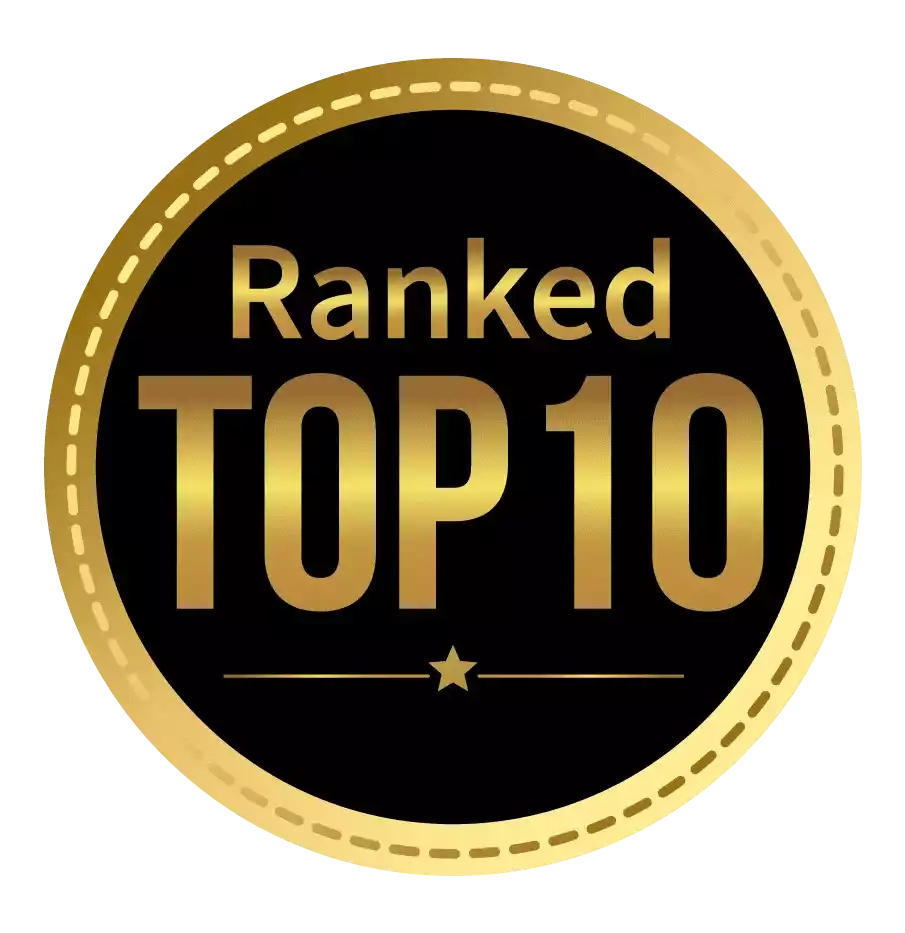 Amongst India's most promising Hotel Management Institute by Higher Education Review 2021
---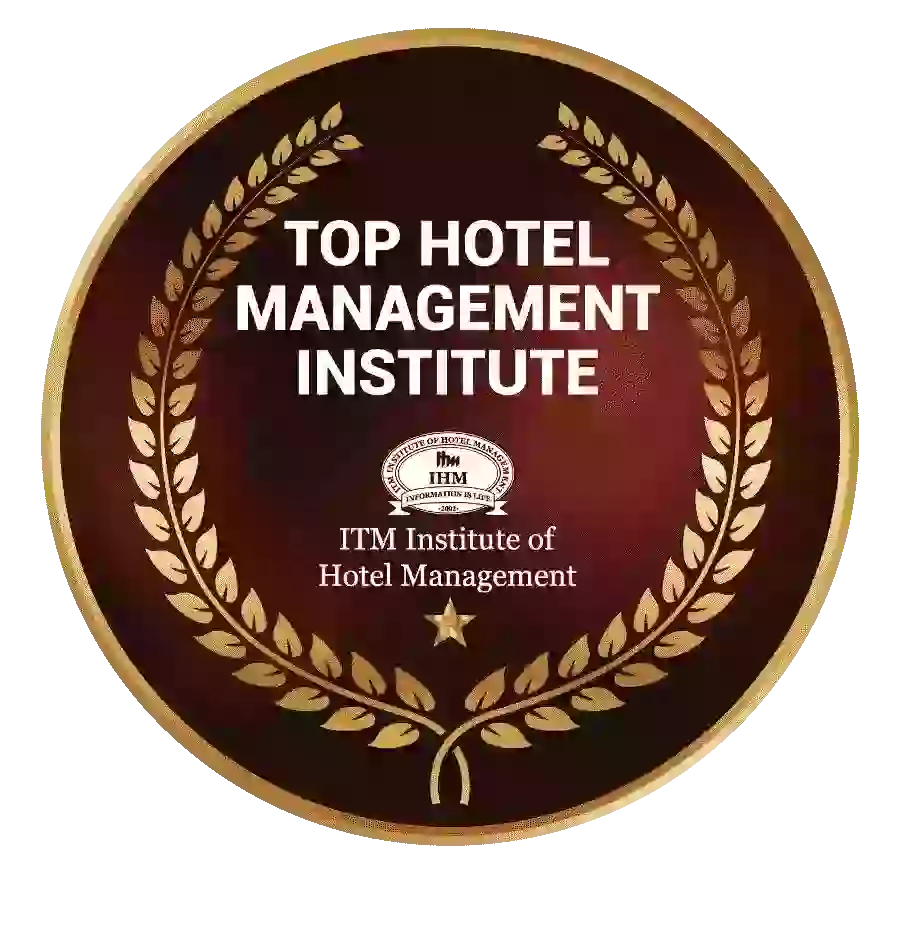 Ranked Top Hotel Management Institute awarded by Times Education Icon 2022
---
Quality Education, Outstanding Administration & Leading Infrastructure by Educational Excellence Awards & Conference 2021
---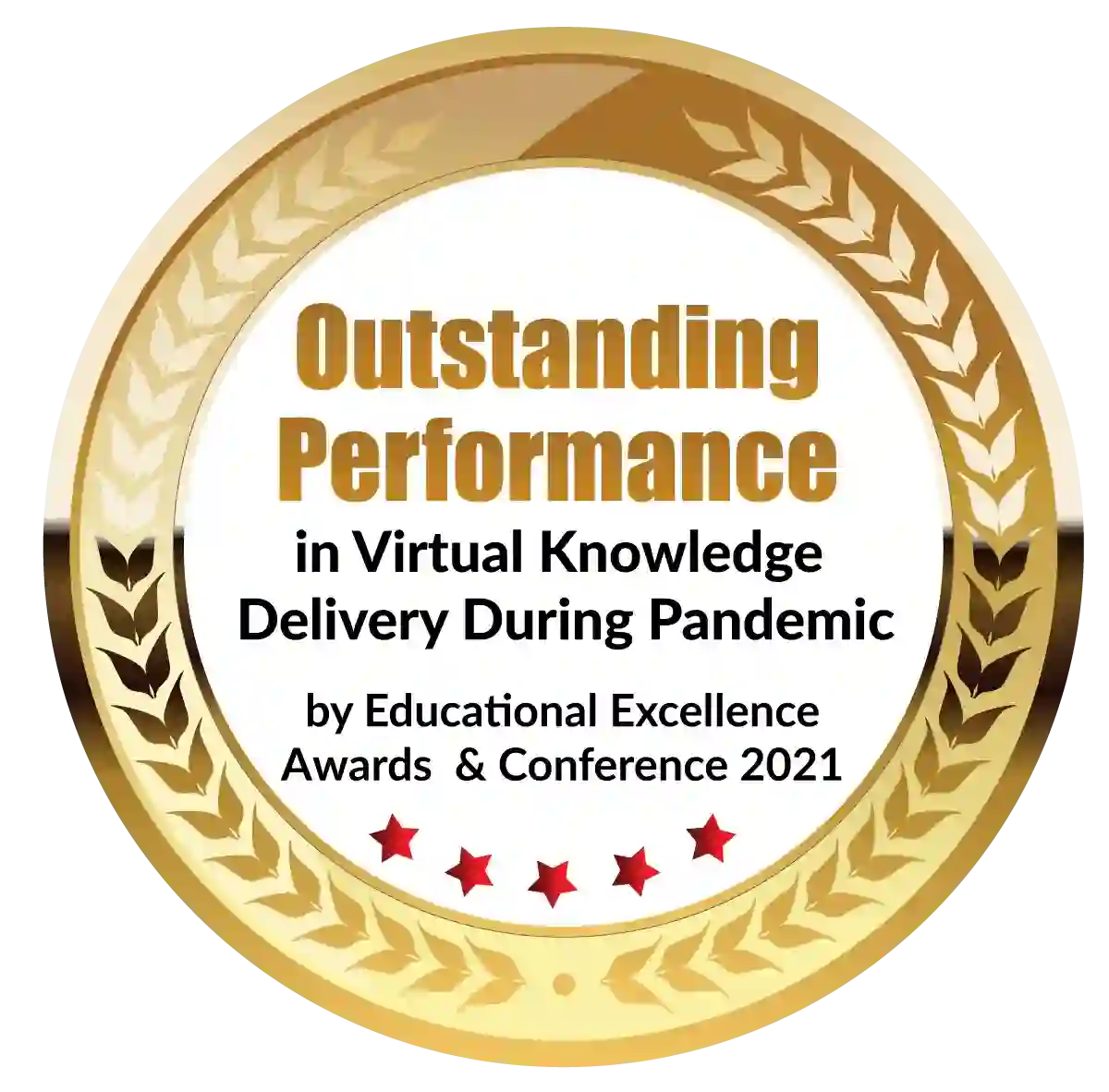 Outstanding Performance in Virtual Knowledge Delivery During Pandemic by Educational Excellence Awards & Conference 2021