Students Trained & Placed
Kitchen Training Facility
International & National Internships only at 5-star Properties
One to One Corporate Mentorship
An Entrepreneurial Culture at the Campus
Dignified with Rankings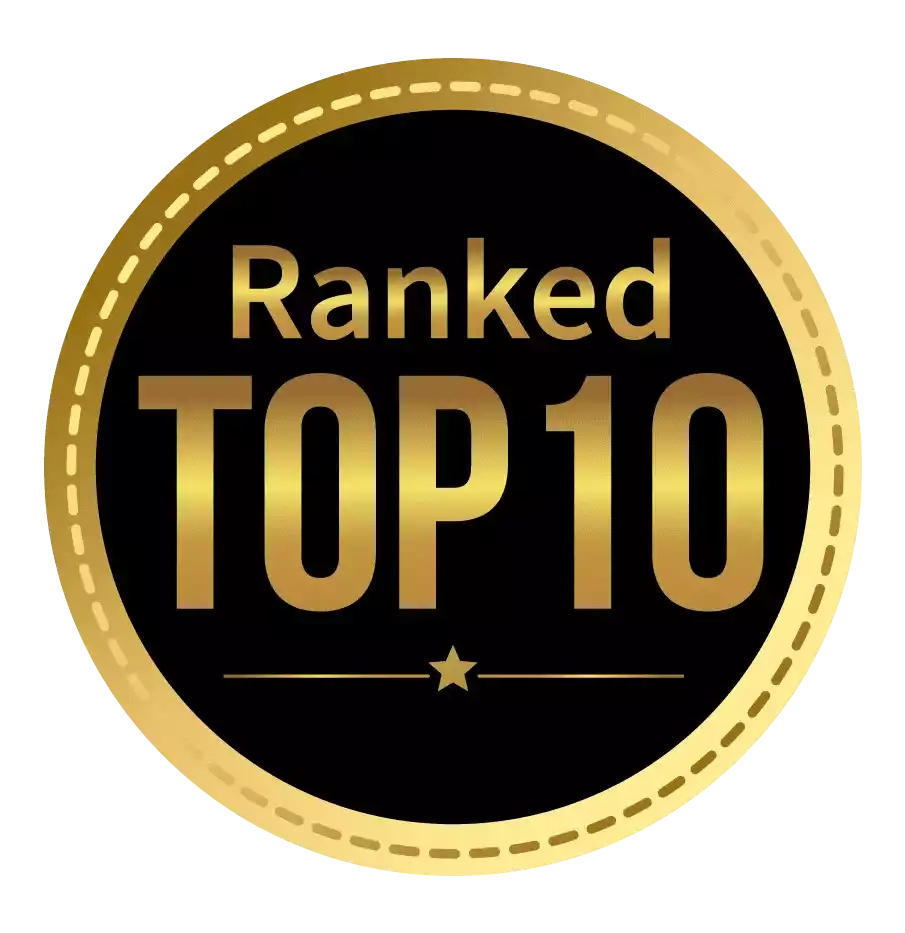 Amongst India's most promising Hotel Management Institute by Higher Education Review 2022
---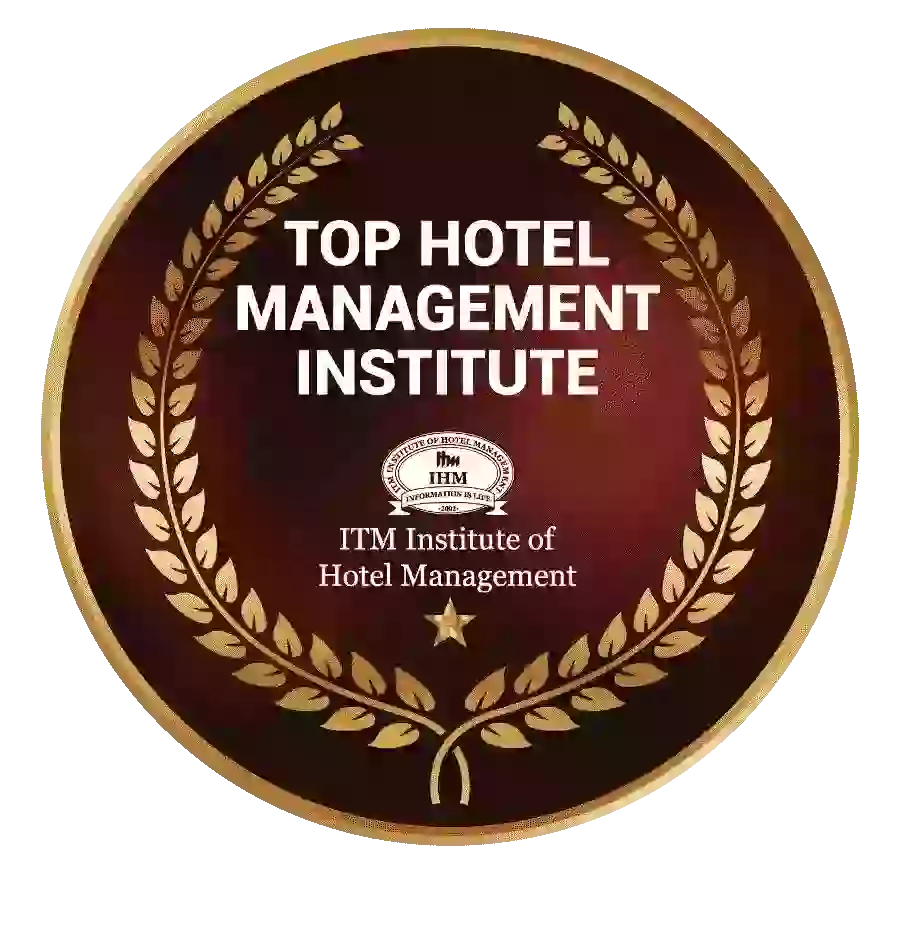 Ranked Top Hotel Management Institute awarded by Times Education Icon 2022
---
Quality Education, Outstanding Administration & Leading Infrastructure by Educational Excellence Awards & Conference 2021
---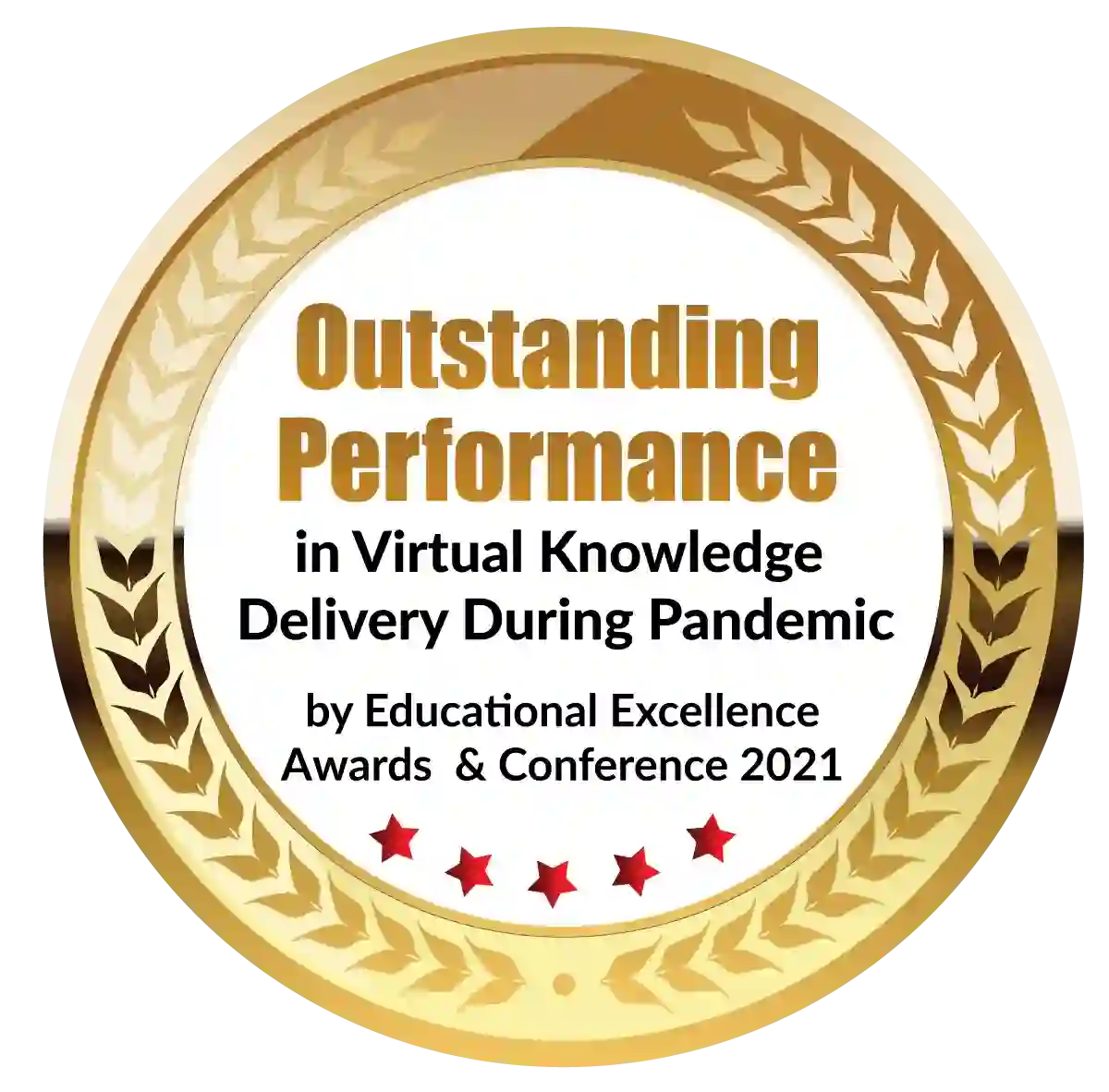 Outstanding Performance in Virtual Knowledge Delivery During Pandemic by Educational Excellence Awards & Conference 2021
One of the most in-demand employment fields is hotel management, a business that is quickly outpacing other sectors. The COVID-19 outbreak dealt this industry serious blows, leading to the closure of numerous hotels across the globe. However, as restrictions have begun to loosen, work prospects in this industry have also begun to grow.
Many people decide to pursue their graduation with a professional degree from a reputable institute of hotel management for a variety of reasons. Fast growth and fantastic work prospects are two of this lucrative field's key distinguishing features for applicants.
There are many positions that require qualified people due to the rising demand for hotel management expertise. The variety of opportunities available in hotel management attracts those who are eager to establish themselves in the hospitality sector. 
A hotel has a variety of duties that need to be completed behind the scenes, from employing staff to managing budgets & working with various public relations. Students frequently decide to enrol in a course of study that will enable them to gain knowledge in a field related to their area of interest.
People who enjoy interacting with others can also discover that working in the hotel management sector is very appealing to them. Making sure that all of the client's needs are met and that they are completely satisfied with the services they receive is the goal of a professional in hotel management. 
In a nutshell, a hotel manager's job is to deliver on the needs and expectations of guests in terms of hospitality.
Finally, the substantial travel opportunities offered in this industry are one of the key reasons why many people opt to pursue a relevant qualification from a reputed hotel management institute. Those who enjoy travelling and have a thirst for discovering new places often decide to pursue careers in hotel management in order to achieve their objectives. 
For people with the necessary abilities and certifications to maintain a career in this challenging profession, there are numerous job opportunities available all around the world.
If you have a strong interest in the topic of hotel management, you should think about getting a professional degree from a reputable university.
However, there are a few things to consider before picking a university and enrolling in a program. The long-term development of a reliable and prosperous career can greatly benefit from taking the following factors into account - 
Excellent Placement Statistics
One of the most important factors in choosing which institution to examine is the placement opportunities offered by an institute. You can speak with graduates and alumni to learn more about the options available in placements and how they were helped. 
For instance, if you are considering applying to the Institute of Hotel Management (Mumbai), you can seek graduates on professional social media sites like LinkedIn. You can also choose the university you should consider by learning about the businesses connected to the placement cell and the employment that graduates have obtained.
Qualifications of the Faculty
Key factors affecting the acquisition of information and skills are the instructors who are delivering the program's curriculum. The creation of a solid basis for this dynamic business depends heavily on the professors. Make sure you have done your homework on the professors before enrolling in a programme. 
A reputable hotel management school would have experienced instructors who are professionals in the field teaching the course. The direction, encouragement, and training that experts in the sector receive can greatly aid in the development of the necessary abilities.
Quality of Curriculum
Investigate the academic offerings at various universities before making a financial commitment. A job in the sector depends on the calibre of the education provided. 
Make sure to confirm if the program's courses are applicable to the field. Good institutions will post their course materials online so that students can see what to expect from the programme. 
Determining whether the course offers practical lessons and internship chances will also be helpful.
Educational Infrastructure
A top-notch hotel management institute will have the tools needed to support and speed up conceptual learning. Practical laboratories are often used to achieve this objective. 
Make sure the university you are thinking about has quality laboratory facilities that will enable you to put what you learn in a classroom into practice. Reputable colleges will offer opportunities for students to work in a setting where they can develop practical experience and expertise under the guidance of industry experts. 
Accreditations of the University
When selecting a hotel management institute, accreditations are a crucial issue that must be taken into account. Look into the university's affiliation and accreditation since, without them, the degree you earn will not be viewed as of high quality. 
National and/or international connections from a reputable college can greatly increase the worth of the degree you acquire from that institution. Aspirants can obtain fantastic career chances in the industry by enrolling in a well-designed course from a reputable university that has the necessary accreditations.
Clear Details on Fee Structure
A reputable hotel management course will have a budget-friendly course design that does not compromise the standard of instruction provided. Additionally, the pricing structure needs to be specified so that you can plan your finances for the course well in advance of the start date.
The fee structure will have all the relevant information that you need to be aware of. There will not be any hidden charges or additional costs that you will have to bear at a later point if the fee structure is clear and concise. 
Student-to-Faculty Ratio
An effective hotel management university will have a low student-to-faculty ratio. This is the proportion of students to faculty mentors enrolled at a particular institution. You can anticipate a higher-quality education if the student-to-faculty ratio is lower.
An excellent choice is always a college with a low student-to-faculty ratio.
The affordability of the institution and the course determine the overall cost of earning the qualification. Once you have a job, a fee is also a helpful tool for figuring out your return on investment.
Once you have made a decision on the institute of hotel management, the next step is determining which course you would like to pursue. Some of the top undergraduate courses in hotel management are - 
Bachelor's in Hotel Administration (BHA)
A three-year undergraduate curriculum leading to a bachelor's degree in hotel management is necessary to work in the hospitality sector. The curriculum of this course places a strong emphasis on the growth and development of personal talents.
Bachelor's in Hotel Management & Catering Technology (BHMCT)
A four-year undergraduate degree, the BHMCT curriculum is divided into eight semesters. The course requirements also include completing at least 20 weeks of industrial training.
Finding jobs that are in line with your interests and compensation expectations will be greatly aided by selecting the appropriate qualification.
Numerous applicants from all over the nation who want to work in the hospitality business are drawn to the hotel management industry. With so many alternatives for earning a professional degree, it is crucial to streamline the procedure using the aforementioned criteria. 
Before starting a career in the sector, you can make an informed choice by considering university characteristics like accreditation and faculty. Finding out which universities can give you the knowledge and abilities you need precisely can be done by getting in touch with alumni. Making sure the course will live up to your expectations can help you make an informed decision.
Dignified with Rankings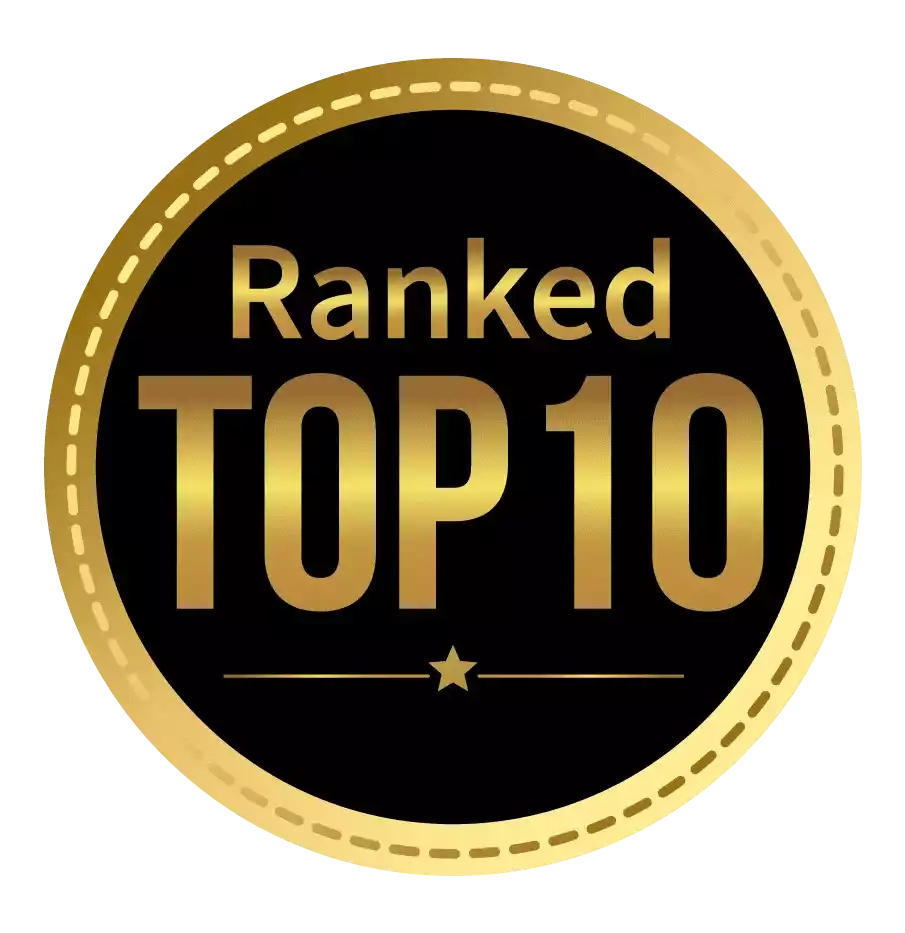 Amongst India's most promising Hotel Management Institute by Higher Education Review 2021
---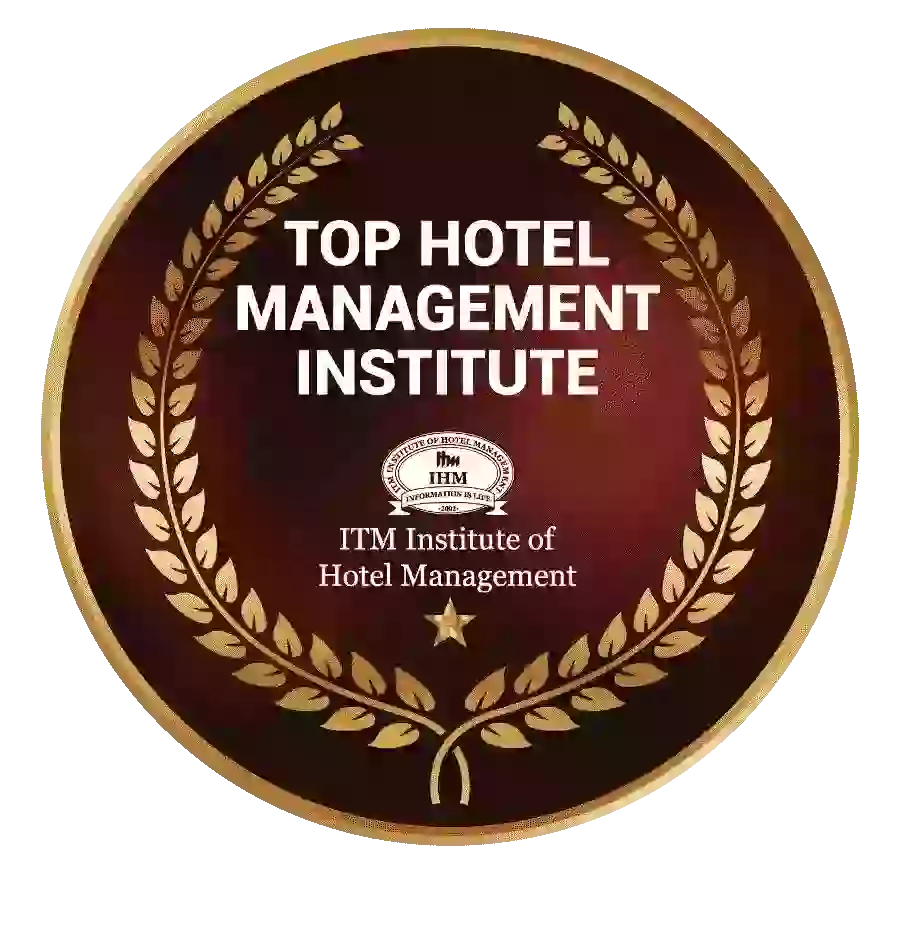 Ranked Top Hotel Management Institute awarded by Times Education Icon 2022
---
Quality Education, Outstanding Administration & Leading Infrastructure by Educational Excellence Awards & Conference 2021
---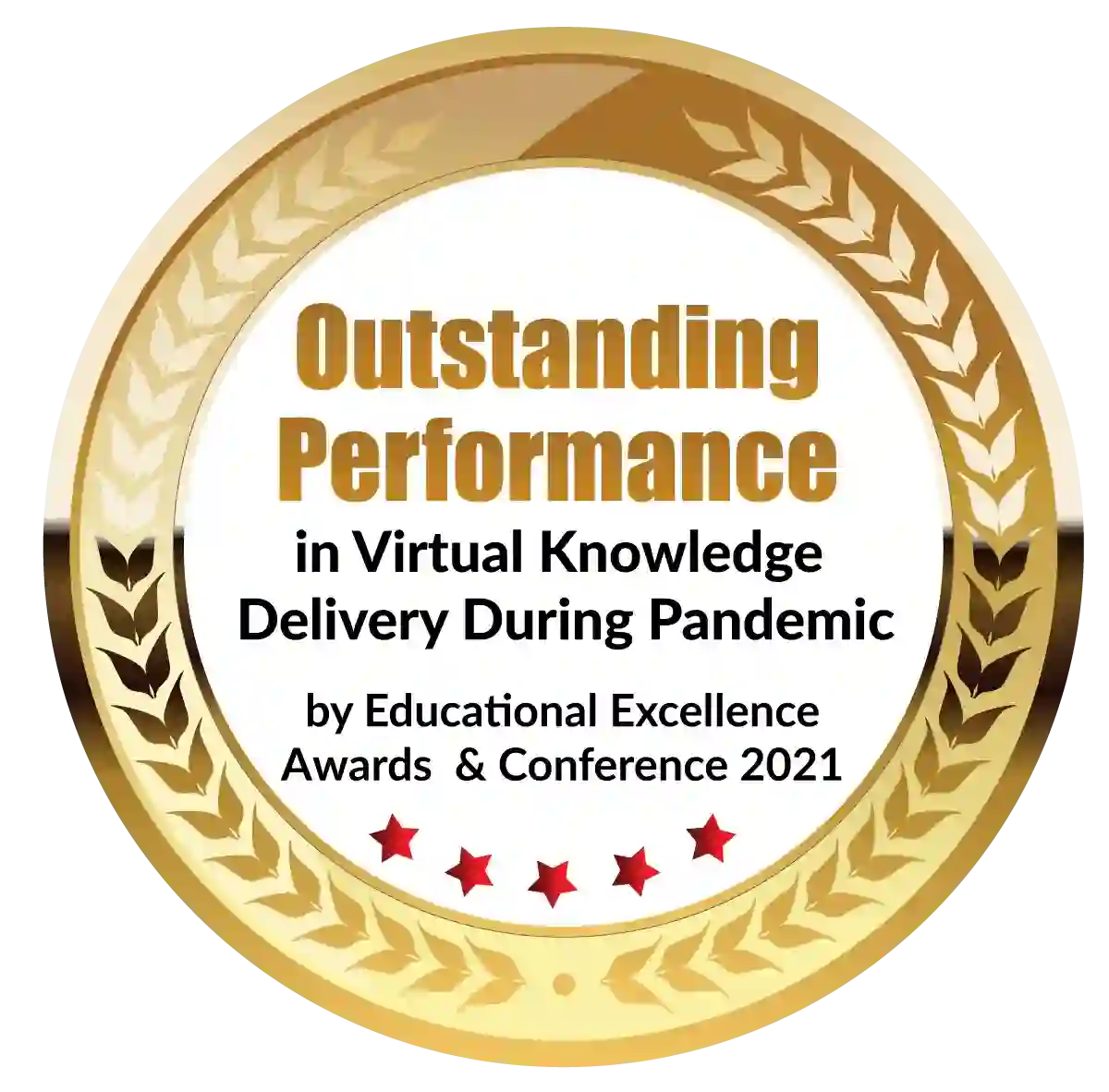 Outstanding Performance in Virtual Knowledge Delivery During Pandemic by Educational Excellence Awards & Conference 2021