Students Trained & Placed
Kitchen Training Facility
International & National Internships only at 5-star Properties
One to One Corporate Mentorship
An Entrepreneurial Culture at the Campus
Dignified with Rankings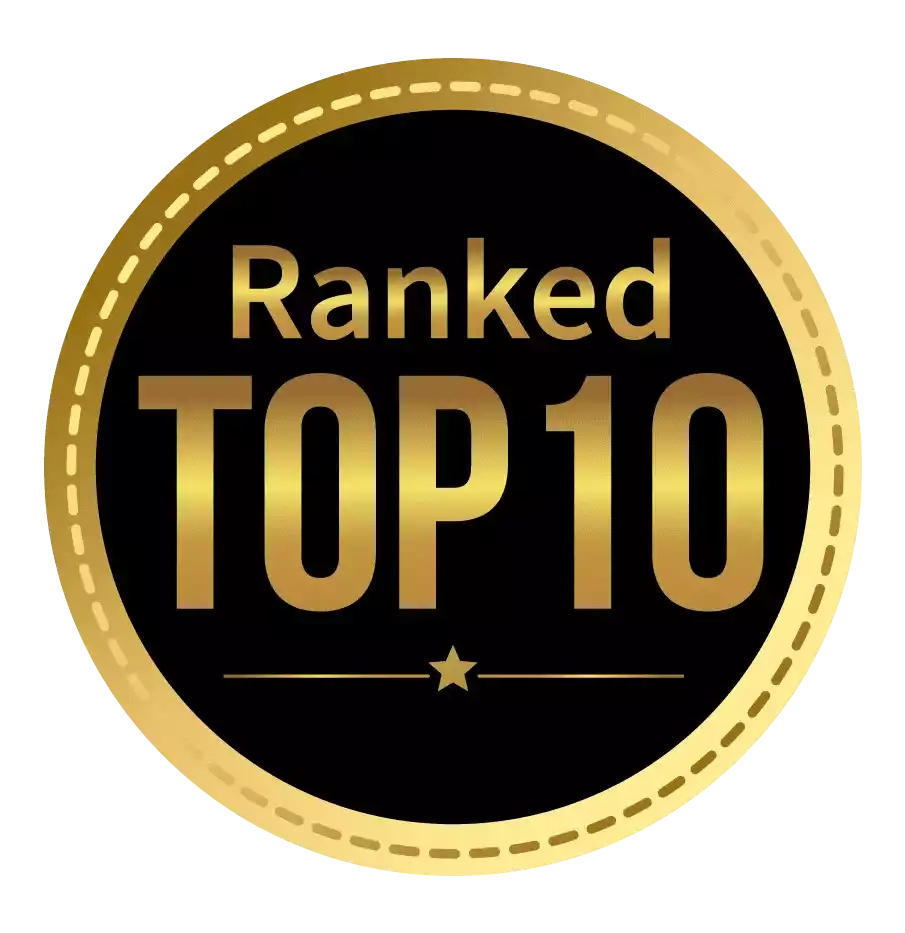 Amongst India's most promising Hotel Management Institute by Higher Education Review 2022
---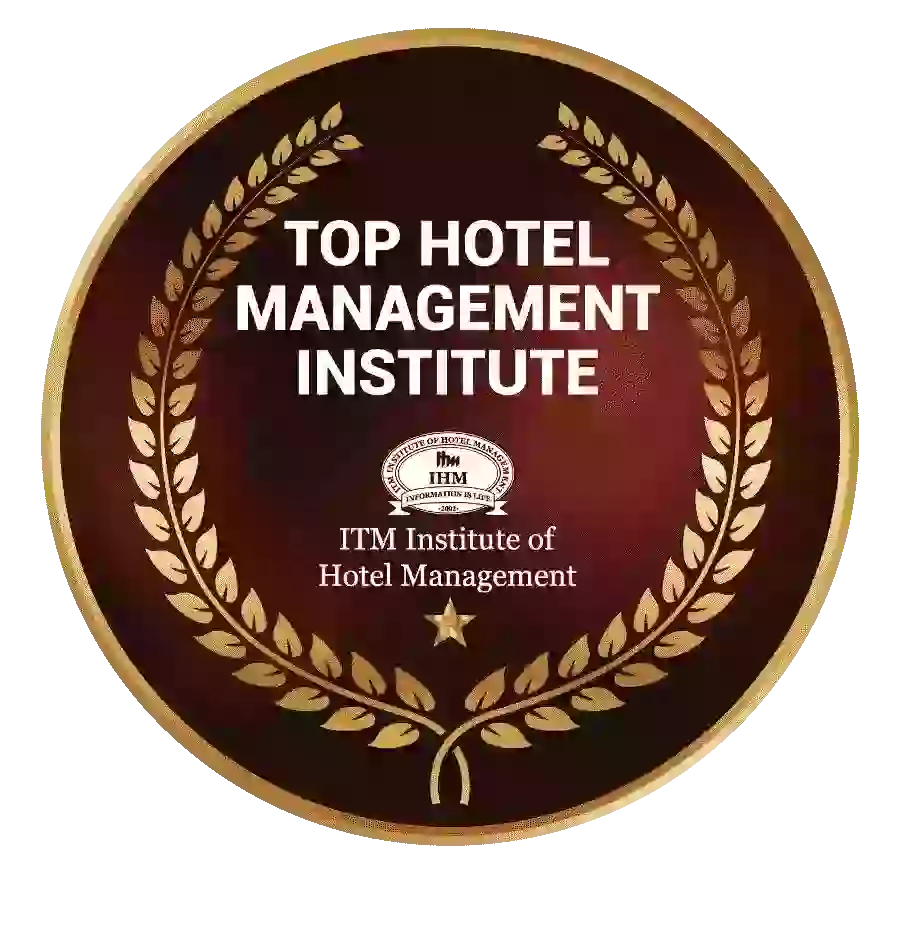 Ranked Top Hotel Management Institute awarded by Times Education Icon 2022
---
Quality Education, Outstanding Administration & Leading Infrastructure by Educational Excellence Awards & Conference 2021
---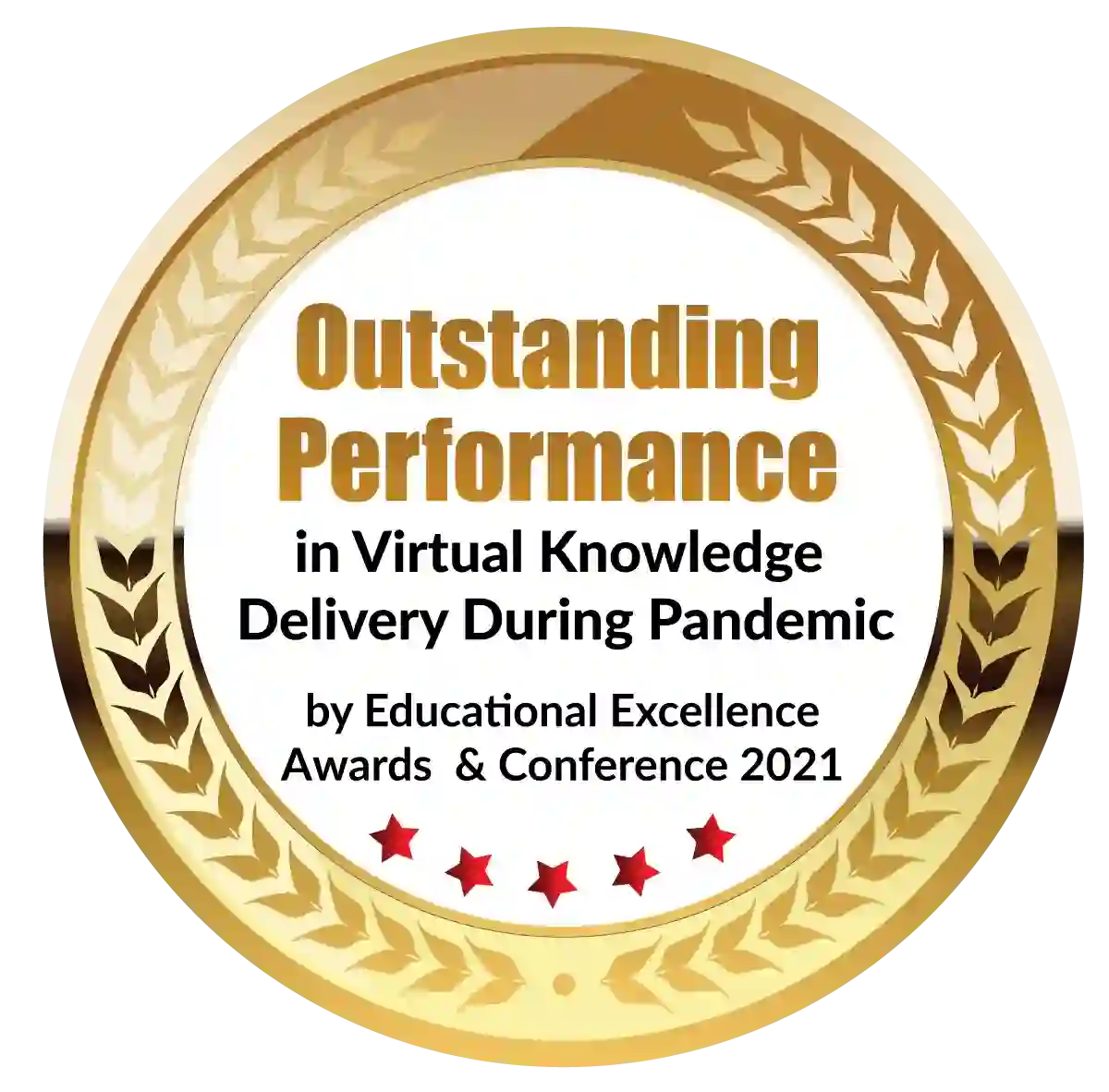 Outstanding Performance in Virtual Knowledge Delivery During Pandemic by Educational Excellence Awards & Conference 2021
Pursuing a career in hotel management can be a fulfilling and rewarding choice for several reasons:
Thriving Industry: The hospitality industry is one of the fastest-growing sectors globally. With the increasing trend of travel and tourism, there is a constant demand for skilled professionals in hotel management. This provides a wide range of job opportunities and the potential for career growth and advancement.
Diverse Career Paths: Hotel management offers a diverse range of career paths. From hotel operations and guest services to event management, food and beverage, sales and marketing, and revenue management, there are numerous areas to specialize in based on your interests and skills. This variety allows you to explore different roles and find your niche within the industry.
Global Opportunities: The hospitality industry is international in nature, providing opportunities to work in various locations worldwide. Whether you dream of working in luxury resorts, boutique hotels, or international hotel chains, hotel management opens doors to exciting job prospects in both domestic and international settings.
Dynamic and Fast-Paced Environment: The hotel industry is known for its fast-paced and dynamic nature. Every day brings new challenges and opportunities, making the work environment vibrant and exciting. If you thrive in a dynamic setting where no two days are the same, hotel management can provide the perfect blend of challenges and rewards.
Interpersonal Skills and Networking: Hotel management is a people-oriented field, requiring strong interpersonal skills and the ability to communicate effectively with guests, colleagues, and staff. Through regular interaction with people from diverse backgrounds, you develop excellent communication, problem-solving, and leadership skills. Additionally, the industry provides ample networking opportunities, allowing you to build connections with professionals and create a strong professional network.
Creative and Guest-Focused Work: Hotel management involves creating memorable experiences for guests and providing exceptional service. It allows you to unleash your creativity in designing guest experiences, planning events, and managing operations. The satisfaction of exceeding guest expectations and creating positive memories for them can be immensely rewarding.
Personal and Professional Growth: Pursuing a career in hotel management offers opportunities for personal and professional growth. As you gain experience and progress in your career, you can take on more significant responsibilities, lead teams, and manage operations. The industry values continuous learning and offers professional development programs, enabling you to enhance your skills and knowledge throughout your career journey.
Job Stability and Security: The hotel industry is a resilient sector that has demonstrated its ability to withstand economic fluctuations. As long as there is a demand for travel and accommodation, skilled hotel management professionals will remain in demand. This provides a sense of job stability and security, even during challenging times.
The hospitality industry is a thriving and dynamic sector that offers exciting career opportunities. ITM Hotel Management stands out among the prestigious institutions known for their exceptional hotel management programs. In this blog, we will delve into the world of ITM Hotel Management, exploring its renowned hotel management courses and how they can pave the way for a successful career in the hospitality industry. Suppose you have a passion for service, a knack for organization, and a desire to excel in the world of hospitality. In that case, ITM Hotel Management can be your gateway to unlocking a world of hospitality excellence.
ITM Hotel Management: Building Future Hospitality Leaders
ITM Hotel Management, a renowned institution, is committed to providing comprehensive education and training to aspiring hoteliers. With a strong focus on academic excellence, industry exposure, and skill development, ITM Hotel Management offers a range of hotel management courses that prepare students for a rewarding career in the hospitality industry.
Hotel Management Course:
ITM Hotel Management offers a specialized hotel management course that covers a wide range of subjects and practical training to equip students with the knowledge and skills needed to succeed in the industry. The course curriculum encompasses various aspects of hotel operations, including front office management, food and beverage service, housekeeping management, event management, and marketing in the hospitality industry.
Practical Training and Internships:
ITM Hotel Management emphasizes practical training and internships as an integral part of its programs to bridge the gap between theory and practice. Students have the opportunity to work in prestigious hotels, gaining hands-on experience in different departments. This exposure allows them to apply their knowledge, develop essential skills, and understand the intricacies of hotel operations firsthand.
Industry Collaboration:
ITM Hotel Management has established strong ties with leading hotel chains and industry professionals, enabling students to interact with industry experts, attend guest lectures, and participate in workshops. This collaboration provides invaluable insights into current industry practices, emerging trends, and global standards. It also facilitates networking opportunities that can lead to internships, job placements, and mentorship programs.
State-of-the-Art Facilities:
ITM Hotel Management boasts state-of-the-art facilities that simulate real-world hotel environments. From training kitchens and restaurants to front office simulation labs, students have access to modern facilities that enhance their learning experience and ensure they are well-prepared for the demands of the industry.
Choosing ITM Hotel Management as your educational partner sets you on a path to becoming a skilled and competent hospitality professional. The institution's commitment to academic excellence, industry collaborations, practical training, and modern facilities ensures that students receive a holistic education that aligns with the current trends and demands of the hospitality industry.
Whether you aspire to be a hotel manager, event planner, food and beverage specialist, or pursue other exciting career paths within the hospitality sector, ITM Hotel Management can provide the necessary knowledge, skills, and exposure to thrive in this industry. So, embark on your journey to hospitality excellence with ITM Hotel Management and let your passion for service and dedication to excellence shape your future success in the vibrant world of hospitality.
Dignified with Rankings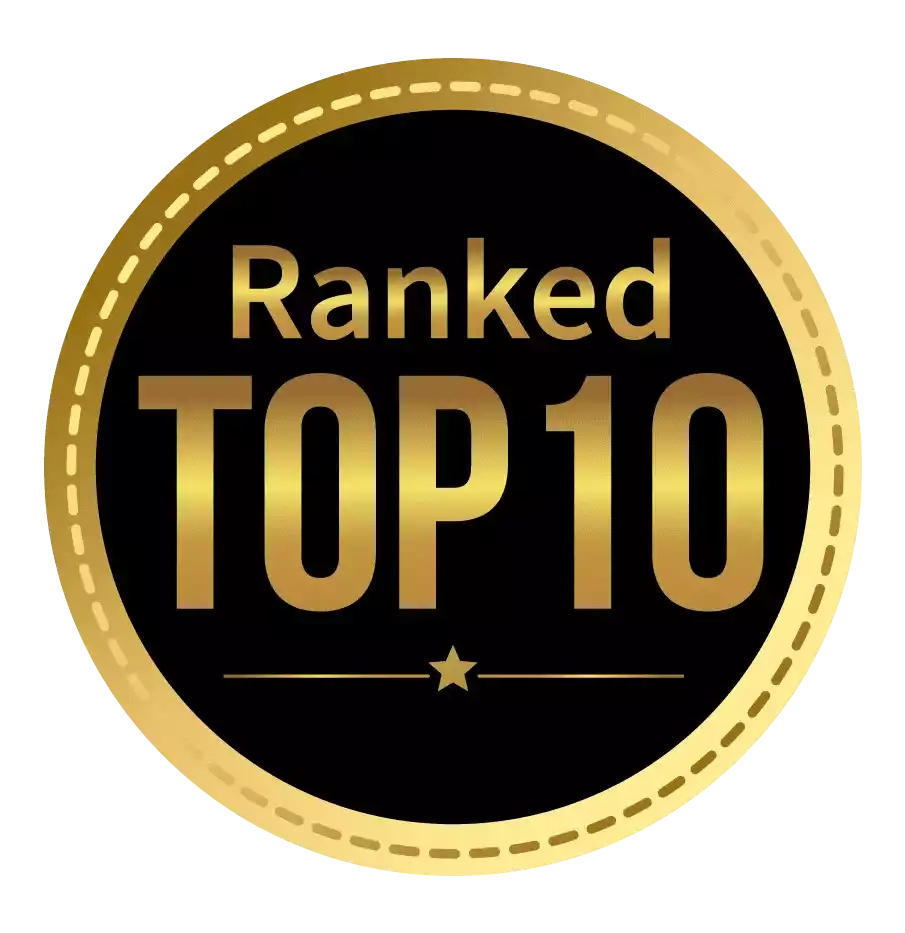 Amongst India's most promising Hotel Management Institute by Higher Education Review 2021
---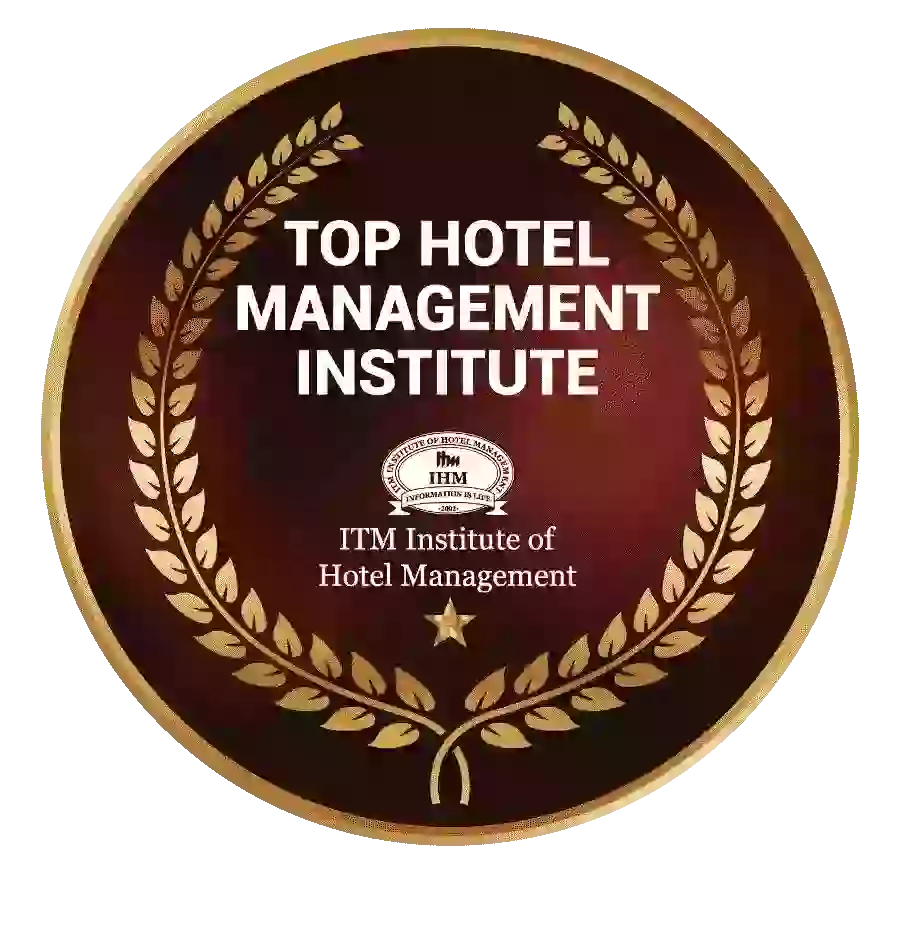 Ranked Top Hotel Management Institute awarded by Times Education Icon 2022
---
Quality Education, Outstanding Administration & Leading Infrastructure by Educational Excellence Awards & Conference 2021
---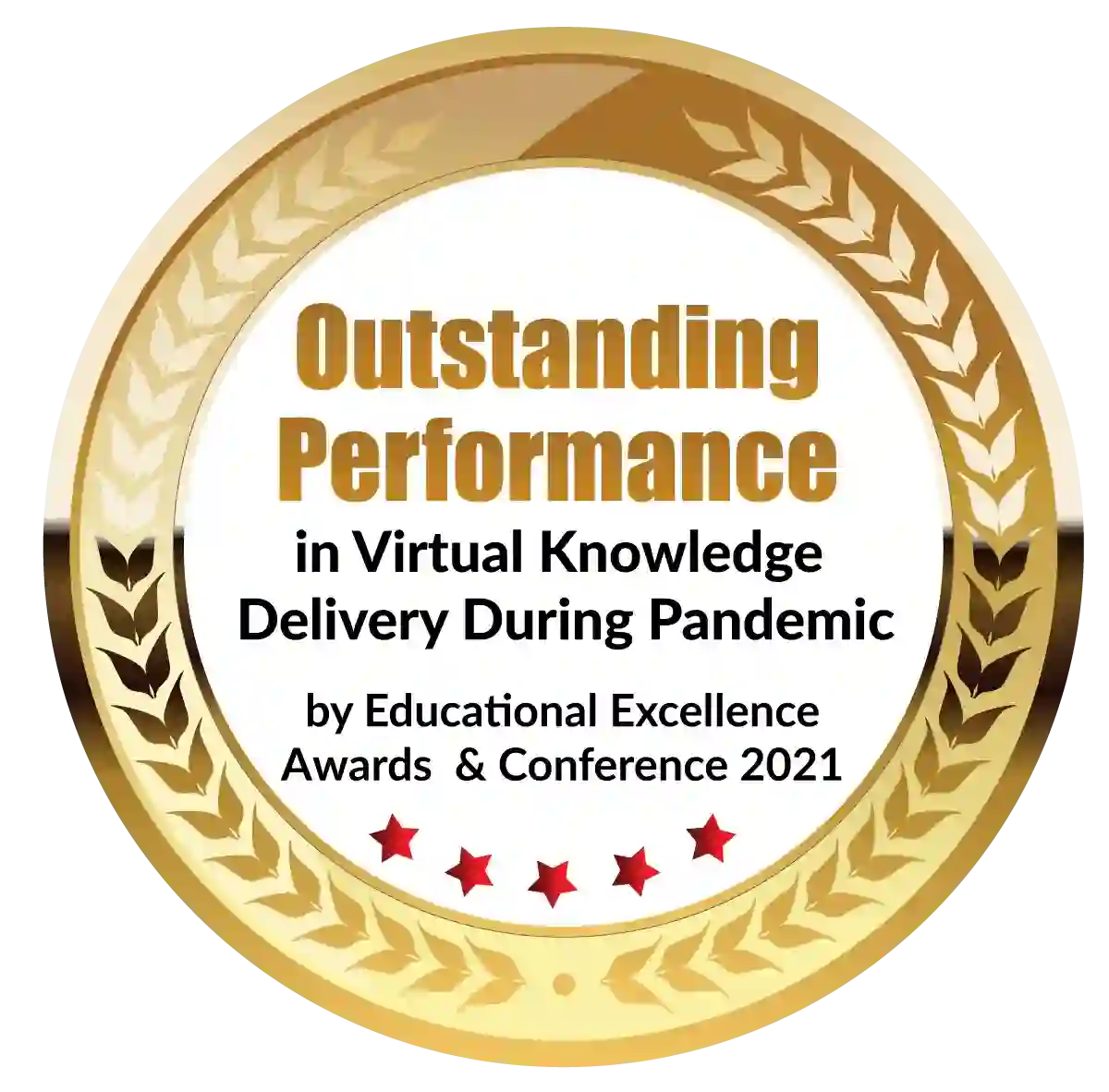 Outstanding Performance in Virtual Knowledge Delivery During Pandemic by Educational Excellence Awards & Conference 2021