Students Trained & Placed
Kitchen Training Facility
International & National Internships only at 5-star Properties
One to One Corporate Mentorship
An Entrepreneurial Culture at the Campus
Dignified with Rankings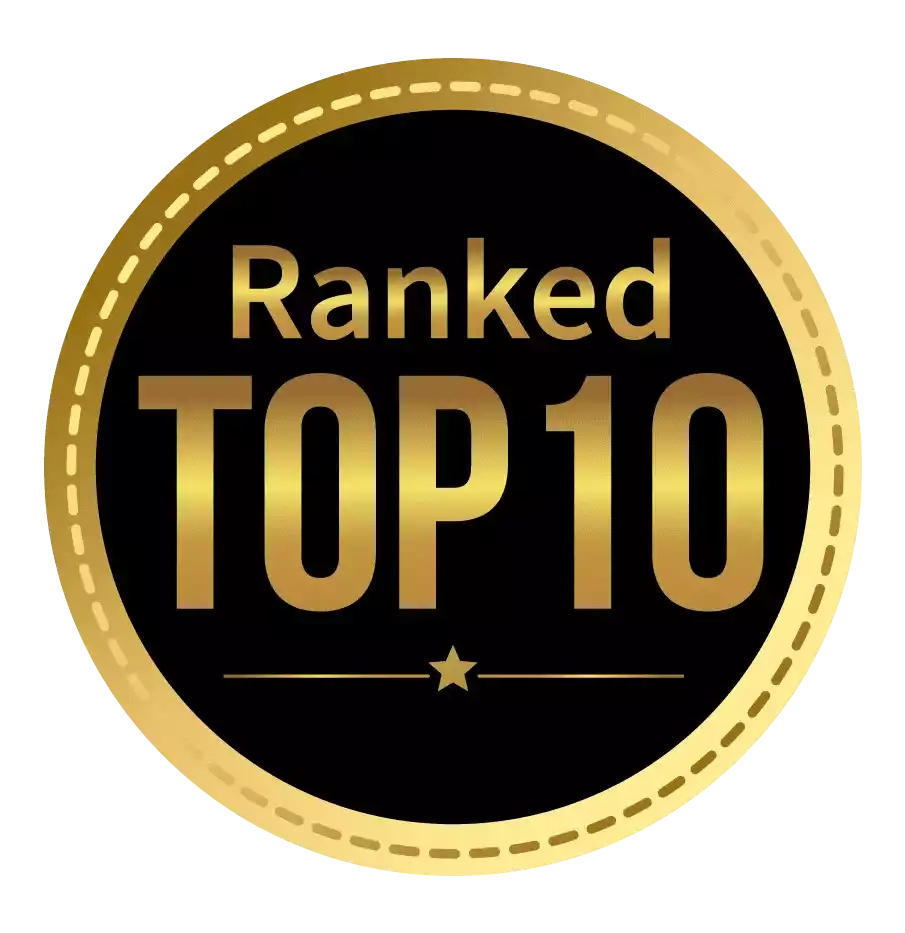 Amongst India's most promising Hotel Management Institute by Higher Education Review 2022
---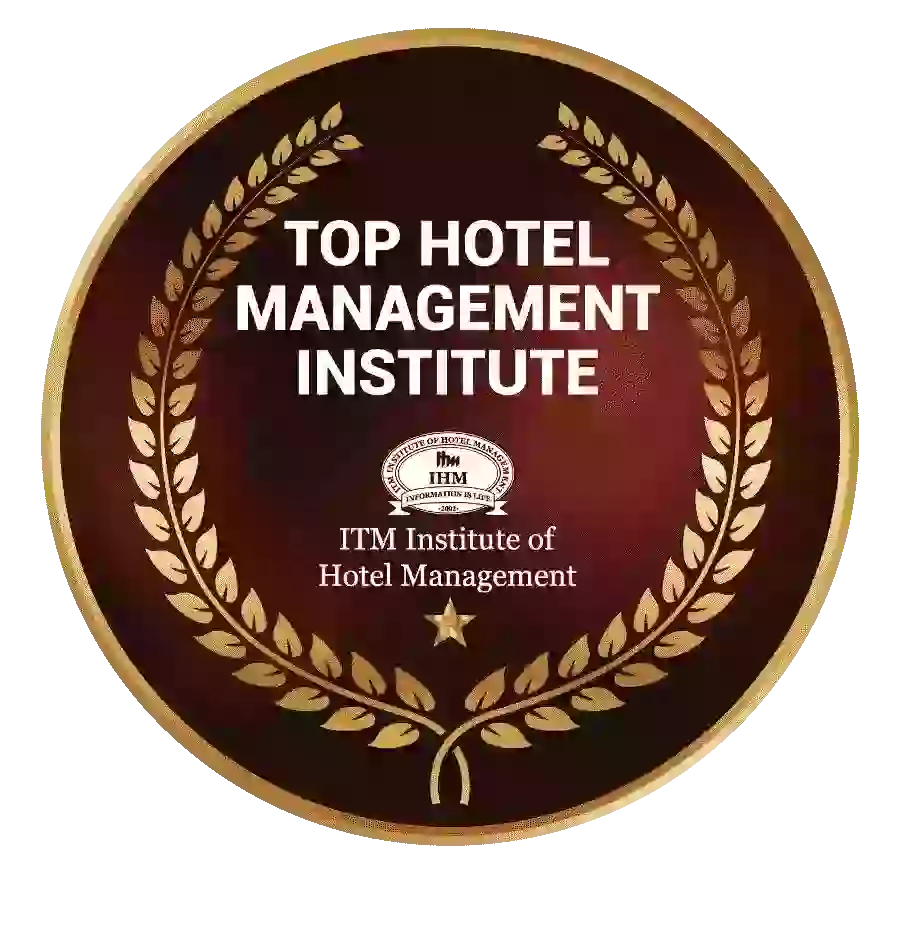 Ranked Top Hotel Management Institute awarded by Times Education Icon 2022
---
Quality Education, Outstanding Administration & Leading Infrastructure by Educational Excellence Awards & Conference 2021
---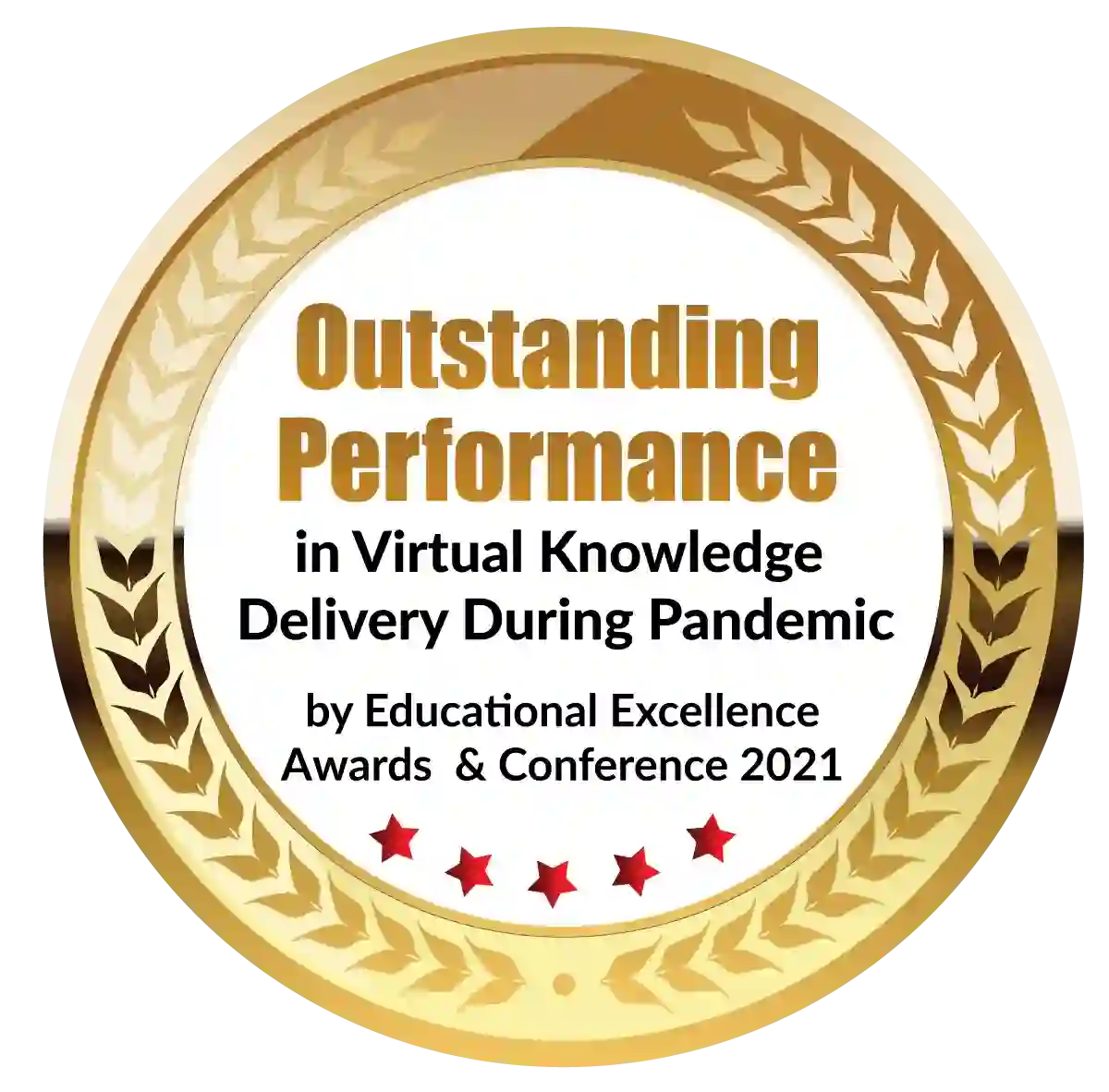 Outstanding Performance in Virtual Knowledge Delivery During Pandemic by Educational Excellence Awards & Conference 2021
The hotel management industry offers a variety of job options. Admissions to this discipline have rapidly increased in recent years. Many students with a passion for the hospitality industry choose hotel management as their post-secondary major and enroll in these courses. But the largest problem they encounter is picking the ideal hotel management institute.  There are numerous national schools in hotel management.  In addition to this, many prestigious private hotel management institutes accept applicants based on results from entrance examinations or other standards that ensure acceptance into reputable universities. But what constitutes a top-notch university? How should you make your decision given that every institution has a unique reputation and value? Learn more about selecting the best hotel management institute in this article.
 How to choose the best hotel management institute?
Selecting a reputable college to enroll in is an important choice if you have chosen to pursue courses in hospitality. There are a lot of possibilities available. You have the option of studying abroad or in your nation. You must also consider the fee schedule and cost of living in a foreign country. Nevertheless, determining the caliber of the hotel management institute is the most important step. Let's look at how to select the best hotel management institute.
Academic and Achievements: Academic and Achievements are important factors to take into account while selecting a hotel management institute. Colleges are ranked according to their academic standing and course offerings. Candidates should review the accolades and rankings the college has obtained in academic categories. Look into the comments made by visiting companies and lecturers for placements. Students are advised to consider a college's reputation in academics before making their selection. Verify the course material's applicability to the field by looking it over. This is because the hotel sector is highly practical, necessitating many hours of practical work, which are necessary for a hospitality degree. Candidates must confirm that the specific degree programs provided by the individual universities offer experiential learning opportunities such as internships.
Reputation: How well-known is the hotel management institute you're thinking about? Without a doubt, this is yet another important factor to take into account when applying for jobs. A hotel management institute's reputation cannot be determined solely by its academic standing. The reputation of a college is also influenced by several other factors. While some colleges are highly recognized for their curriculum, others are for their intellectual prowess. A college's reputation is impacted by the behavior displayed by both its teachers and students.
Student to Faculty Ratio- The student-teacher ratio sometimes referred to as the student-faculty ratio, is calculated by dividing the number of students enrolled in a hotel management institute by the number of teachers who work there. The number of students assigned to each professor at the college must be determined by looking at the student-to-faculty ratio. Good and low student-to-faculty ratio colleges are typically a great choice. This is crucial to take into account in college since it affects how much help the lecturers provide the students. In lower class sizes, teachers can encourage and promote certain students.
Infrastructure and Services- Students should take into account the infrastructure and facilities provided by the college when selecting a hotel management institute, whether it is a private or public institution. Candidates must pick a hotel management institute that emphasizes giving its students internships and training opportunities because hospitality management education requires a more practical approach than a theoretical one. A top-notch college should include plenty of kitchens and dining areas. The importance of practical experience cannot be overstated for someone hoping to pursue a career in this industry. To get the essential real-world experience to work in large hotels and restaurants, practical learning is required. The same will aid in preparing the students for a future in which they will be required to conduct themselves professionally at work. As a result, the institution a candidate chooses to study in needs to have the right infrastructure.
Venue and location- Some students choose to enroll in a hotel management institute in their nearby area, while others are happy to attend an institution of their choice no matter where they are. Candidates should also look into the college's dormitory amenities since many of them have dormitories that are 5–6 kilometers away from the campus. For both male and female students, the top hotel management institute has on-campus housing options.
Fee structure- Exorbitant fees are charged by many hotel management institutes. On the other hand, it is suggested that students use the financing choices. However, only a few universities are covered by this. As a result, candidates must look for this option when selecting an institution. Examining the fee structure becomes a crucial step and will give the candidate an understanding of the costs associated with the entire degree program.
Opportunities for Internships and Campus Placements- Despite the aforementioned requirements, students do tend to concentrate on just one, namely campus recruitment. It is essential. It is important to have complete knowledge of the top job profiles accessible in this industry, the number and variety of businesses/hospitality organizations and corporations that visit the hotel management institute, and other relevant information. Aspirants should familiarize themselves with the leading hotel management firms that provide grads with the greatest deals. Official placing data isn't always reliable. The quickest way to find out about a college's placement rates is to get in touch with its graduates via social networking sites. Interacting with current students on campus and getting their thoughts on the subject is also valuable.
A hotel school's curriculum must also include internships since they provide students with the chance to put what they have learned in the classroom or the kitchen to practice. Additionally, internships often result in job chances after the course is through. Verify that the institution you have chosen has a cell specifically designated for internships that is operational and developed.
Let's look at an illustration-
The following would be the most crucial factors to consider while choosing your hotel management institute if your goal is to be hired as a chef at a reputable hotel after completing the course:
The standard of laboratories used in food production.
alumni working in kitchens all over the world.
The aforementioned two elements are the most crucial for any top hospitality school. The quality and equipment of the laboratories will be a key component in determining how well-regarded a hospitality school is since you will wind up spending more time doing practicals than studying theory.
After taking into account the aforementioned factors, one must respond to the question, "Why am I taking this course?" Finding out if the hotel management institute is right for you is extremely simple once you know the answer to that question.
Institute of hotel management Mumbai strives hard to deliver consistent and applicable education in the hotel industry. They aid in the development of both the interpersonal skills that companies seek in new graduates as well as the technical abilities necessary to complete the task at hand. Students have various possibilities at the Mumbai Institute to hone their talents and collaborate with business partners. You are well on your way to beginning a fantastic career when you take into account our cutting-edge practical training laboratories and current teaching methods!
Dignified with Rankings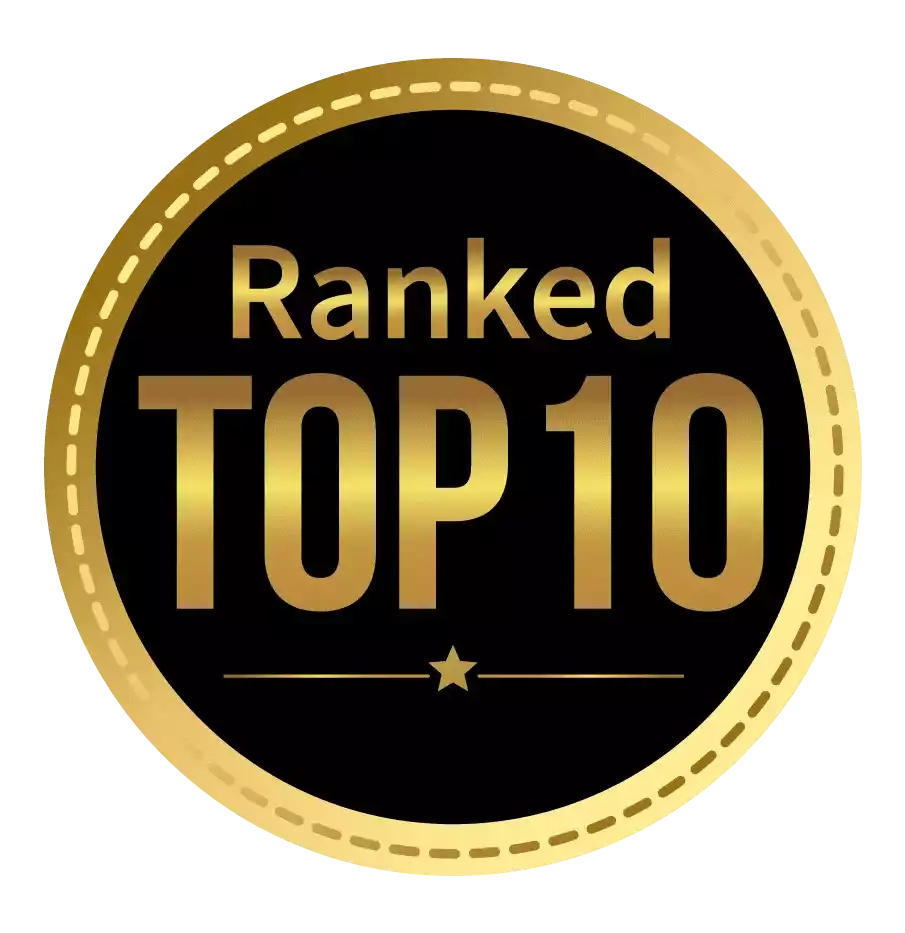 Amongst India's most promising Hotel Management Institute by Higher Education Review 2021
---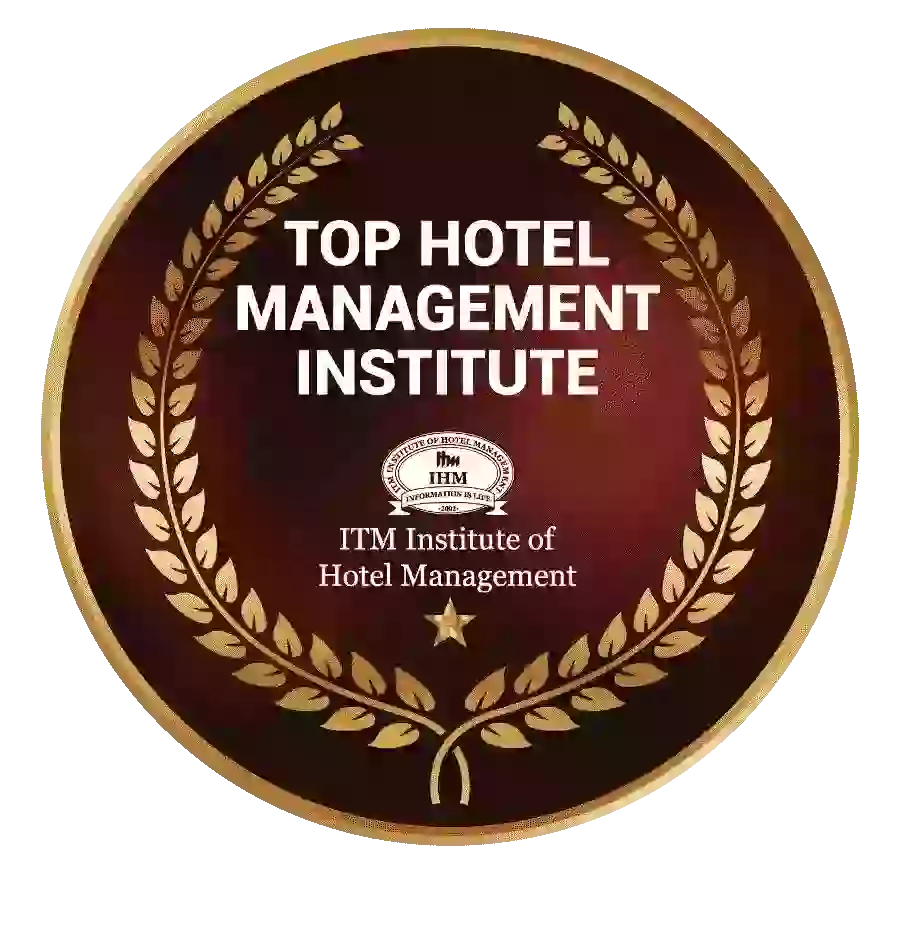 Ranked Top Hotel Management Institute awarded by Times Education Icon 2022
---
Quality Education, Outstanding Administration & Leading Infrastructure by Educational Excellence Awards & Conference 2021
---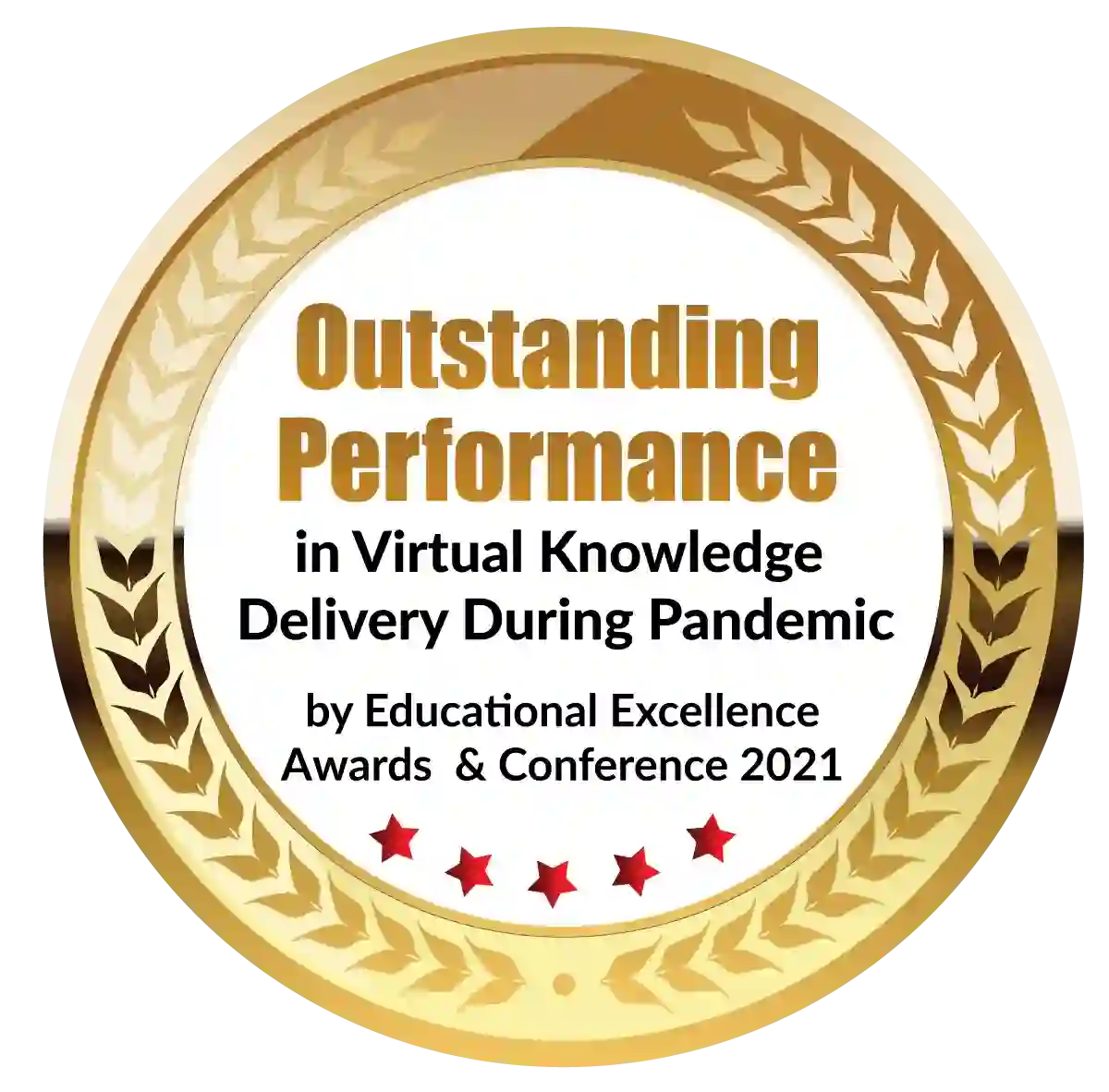 Outstanding Performance in Virtual Knowledge Delivery During Pandemic by Educational Excellence Awards & Conference 2021