Students Trained & Placed
Kitchen Training Facility
International & National Internships only at 5-star Properties
One to One Corporate Mentorship
An Entrepreneurial Culture at the Campus
Dignified with Rankings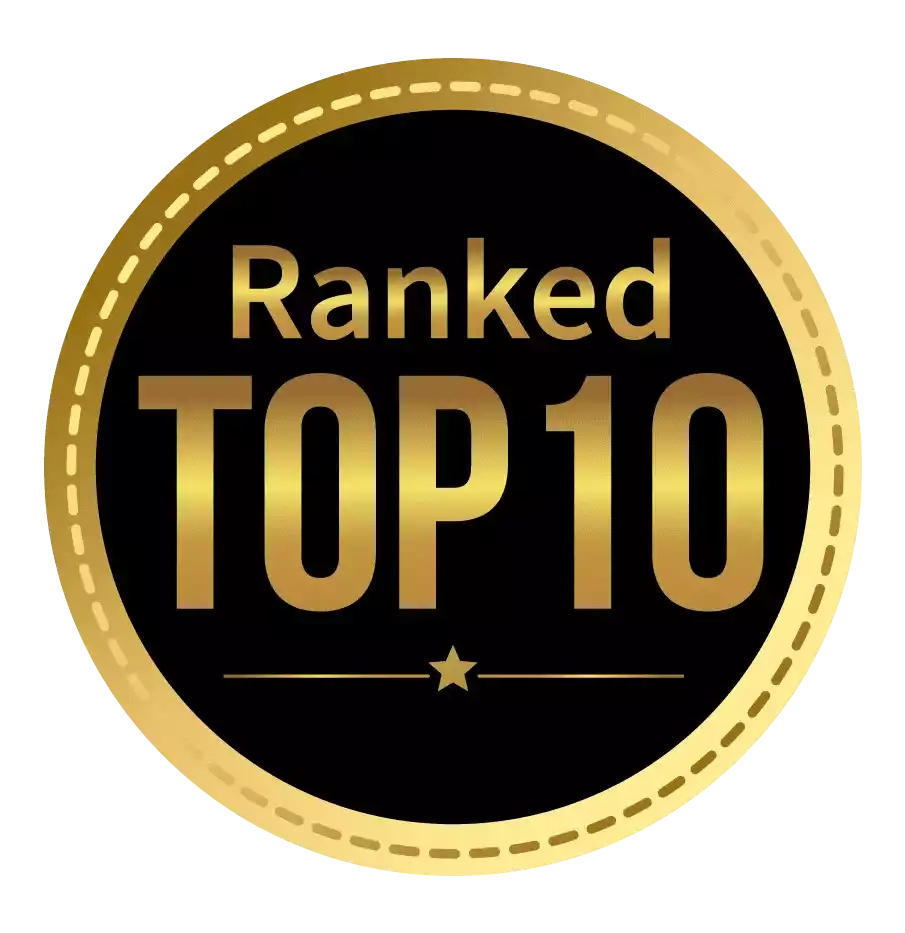 Amongst India's most promising Hotel Management Institute by Higher Education Review 2022
---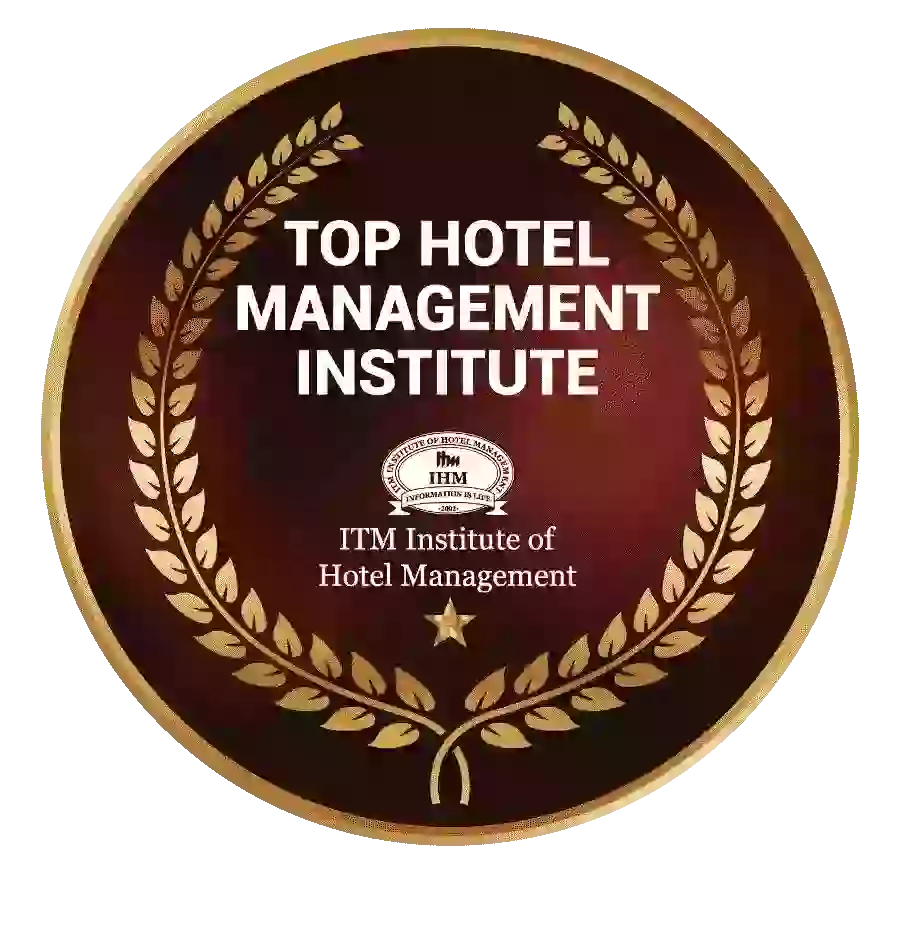 Ranked Top Hotel Management Institute awarded by Times Education Icon 2022
---
Quality Education, Outstanding Administration & Leading Infrastructure by Educational Excellence Awards & Conference 2021
---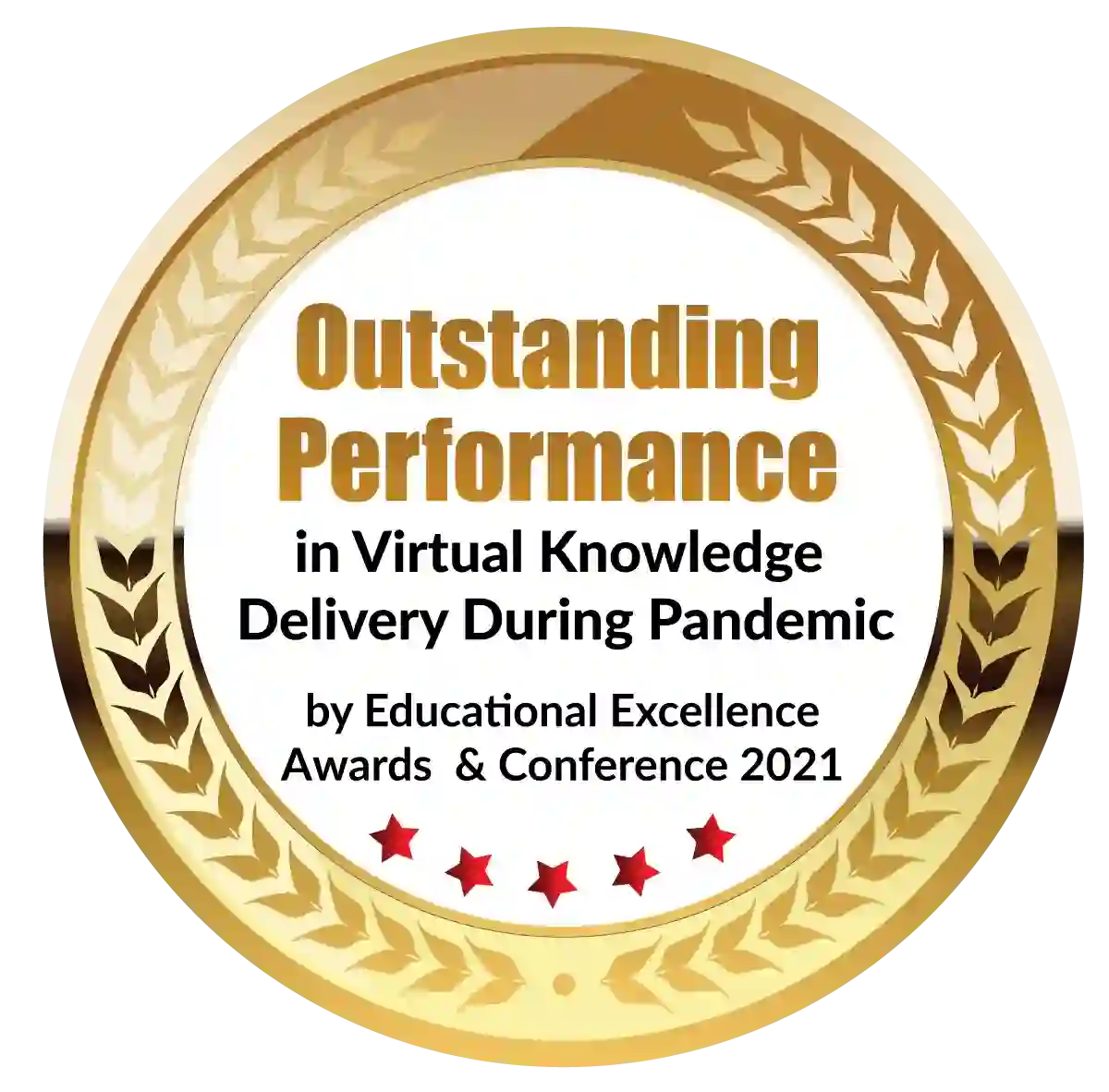 Outstanding Performance in Virtual Knowledge Delivery During Pandemic by Educational Excellence Awards & Conference 2021
It's never been a better time to expand your knowledge, whether you're just getting started in the hospitality sector, looking for a change of pace in your career, or simply want to learn more. In this manual, we define hospitality management, list a few job categories and their pay ranges, offer a straightforward three-step procedure for landing a position in the sector, and much more.
What exactly is Hotel management courses after 12th?
A career in Hotel management courses after 12th frequently found in the hotels, resorts, and lodging sector. Many facets of the visitor experience are designed and managed by experts in this field. They frequently lead teams that include sales, housekeeping, and front desk personnel. Great hospitality managers are concerned about how much their visitors enjoy their experience and, whenever possible, they look for new ways to enhance every aspect of a visit.
Hotel chains, motels, resorts, and condominiums are the main types of properties where hospitality managers frequently work. However, there are also hospitality managers employed in private jets, retail, food and beverage, and other industries.
As you can see, each type of business has its own distinct requirements and types of clients. Of course, before you begin applying for hospitality manager jobs, it's a good idea to have a general idea of which one you'd like to specialize in.
Regular daily tasks include hiring new employees, monitoring budgets and expenses, and coordinating among departments. However, these and any additional duties differ. In order to help other staff members reach their goals, hospitality managers at big or chain hotels, like Hilton's assistant general manager Meghan Macauley, may create career programs.
Making customers happy and staying within a set budget are the two main objectives of those in the hospitality management industry. These objectives frequently clash, as when a guest requests a complete refund for a multi-night stay. The hospitality manager must determine what the establishment can pay for, how to make amends to the client, and how those who deal with complaints should approach finding solutions.
Learn the three steps to becoming a professional in Hotel management courses after 12th.
You'll put yourself in a good position to land a job and have a competitive edge over other applicants if you cross off each of these three action items in Hotel management courses after 12th.
1. Obtain the appropriate training and credentials in hospitality.
For each person, a particular Hotel management course degree or certification is "right." However, in general, it should be one that you can afford, offers specialization courses within the industry you want to work in, and has excellent networking opportunities that can help you land the job you want. If earning a degree isn't for you, there are also a ton of certifications and programs available, including the Cornell Hospitality Management Certification, the Supplier Network Certification from Cvent, and the AHLEI Hospitality Management Course.
2. Improve your abilities while advancing in your Hotel management course.
You can develop your skills in a variety of ways, including by watching pertinent videos, conversing with thought leaders on social media, and listening to sector podcasts. Whether you have a degree or not, you should seriously think about including these resources on your list for developing your skills:
Weekly podcast called Lodging Leaders features interviews with industry leaders as well as news and trends.
Hospitality Academy is a backlog of podcast episodes made to instruct listeners on how to run businesses more profitably and efficiently.
Based on his three decades of experience working in the luxury hotel sector, Bill Quiseng provides customer experience advice.
3. Connect online with niche brands.
Examining your social media connections and informing your direct connections in the industry of your interest in hospitality management are two of the best ways to effectively network from home. Additionally, look through their connections and request introductions to anyone who works in the hospitality sector.
Through organizations like The American Hotel & Lodging Association's Forum Speaker Series and other trade associations, you can also look for online conferences, roundtables, and networking opportunities. After the event, introduce yourself to the hosts, speakers, and attendees, and let them know you're interested in the subject and available.
What distinguishes hotel management from hospitality management?
The scope distinction is the biggest. Everything related to lodging, entertainment, and retail is included in hospitality management. Hotel management, however, is typically restricted to hotels, as the name suggests. But that doesn't mean there aren't still a lot of different hotel property types, brand styles, and career opportunities available.
General Manager of a Hotel
Regular tasks could include managing the front desk and housekeeping staff.
Connect with vendors.
Implement accounting practices such as payroll, expenses, and forecasting.
Manager of property operations
Bring in new business opportunities and group travel leads.
assist in daily management and property acquisition.
Boost and keep up a high level of customer satisfaction.
A restaurant supervisor
uphold standards for food safety and quality.
Maintain stock levels of supplies ordered for use by employees and customers.
Make connections with suppliers and look into new possibilities.
Essential guidelines for employment in Bachelor of Hotel management
Here are some strategies for wowing hiring managers during a job interview for a hospitality management position from a institute of Hotel management or long-term success in your current role.
Learn all there is to know about each department you are in charge of. For instance, if you work in a hotel, you must be very knowledgeable about front desk procedures, event planning, catering, etc.
Follow the most recent developments from the World Health Organization and the tourism department of your nation to stay informed on how to keep your staff and clients safe.
To be more effective at work, become familiar with cutting-edge marketing and business intelligence software.
To standardize the workflow throughout all departments and hasten the training of new hires, create or collect templates for the daily tasks that each department is in charge of.
Create a culture where you actively listen to guest feedback, collect it on a regular basis, and use it to improve their experiences. You can do this offline using incentive-based feedback cards or online using Social Mention or other free social media monitoring tools.
Conclusion 
The next step is to learn how to succeed in Bachelor of Hotel management now that you are aware of what it is and how to enter the field. The most renowned hospitality leaders are aware that true success in the industry requires a combination of mind and heart, even though much of it involves managing teams, monitoring finances, and marketing to visitors. This, along with the knowledge, abilities, and advice you've gained here, will have you well on your way to a rewarding career from a institute of Hotel management in no time!
Dignified with Rankings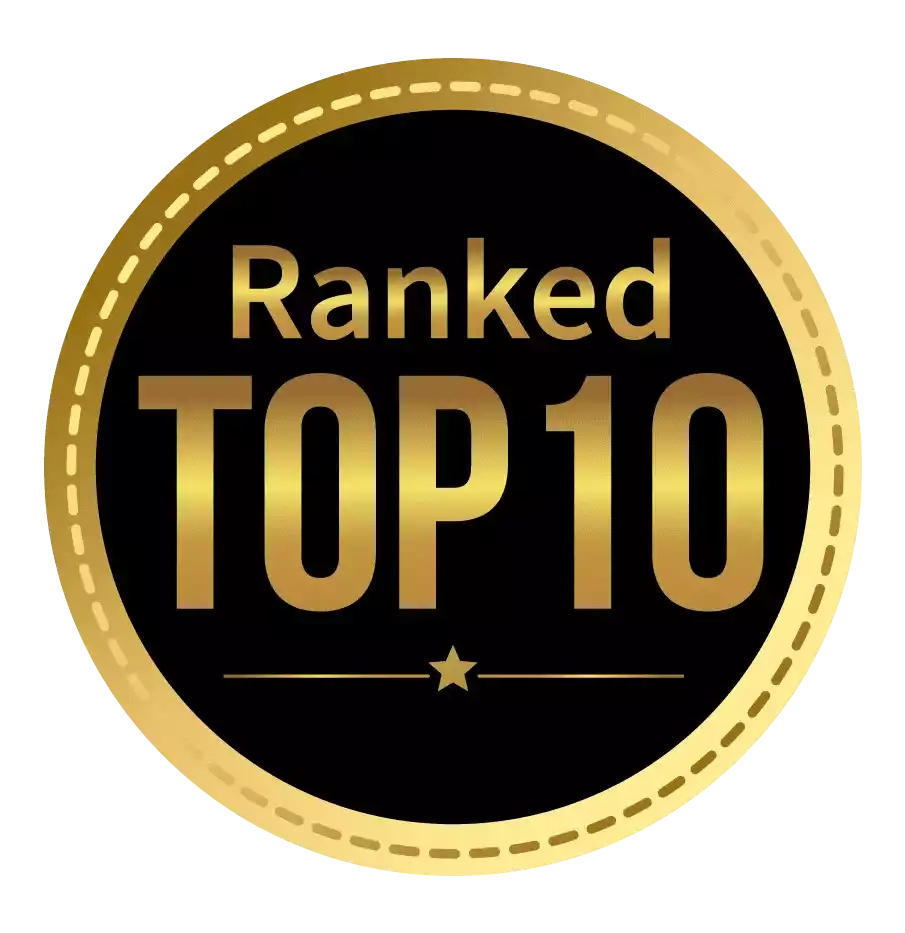 Amongst India's most promising Hotel Management Institute by Higher Education Review 2021
---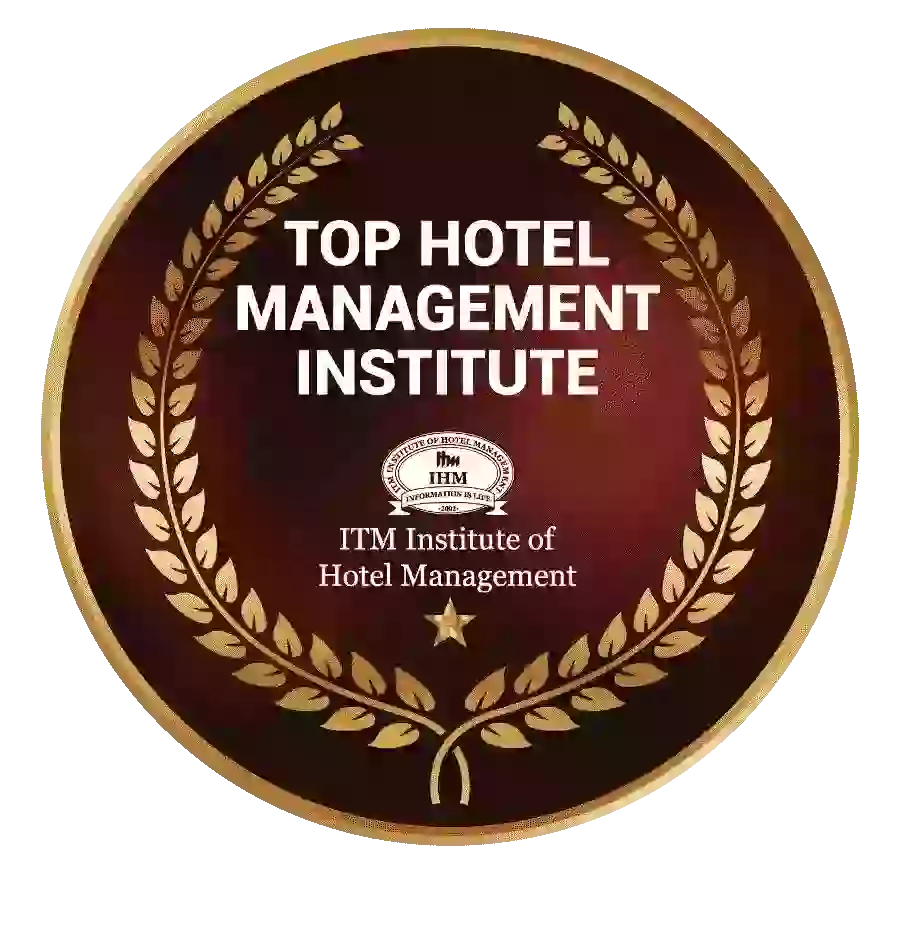 Ranked Top Hotel Management Institute awarded by Times Education Icon 2022
---
Quality Education, Outstanding Administration & Leading Infrastructure by Educational Excellence Awards & Conference 2021
---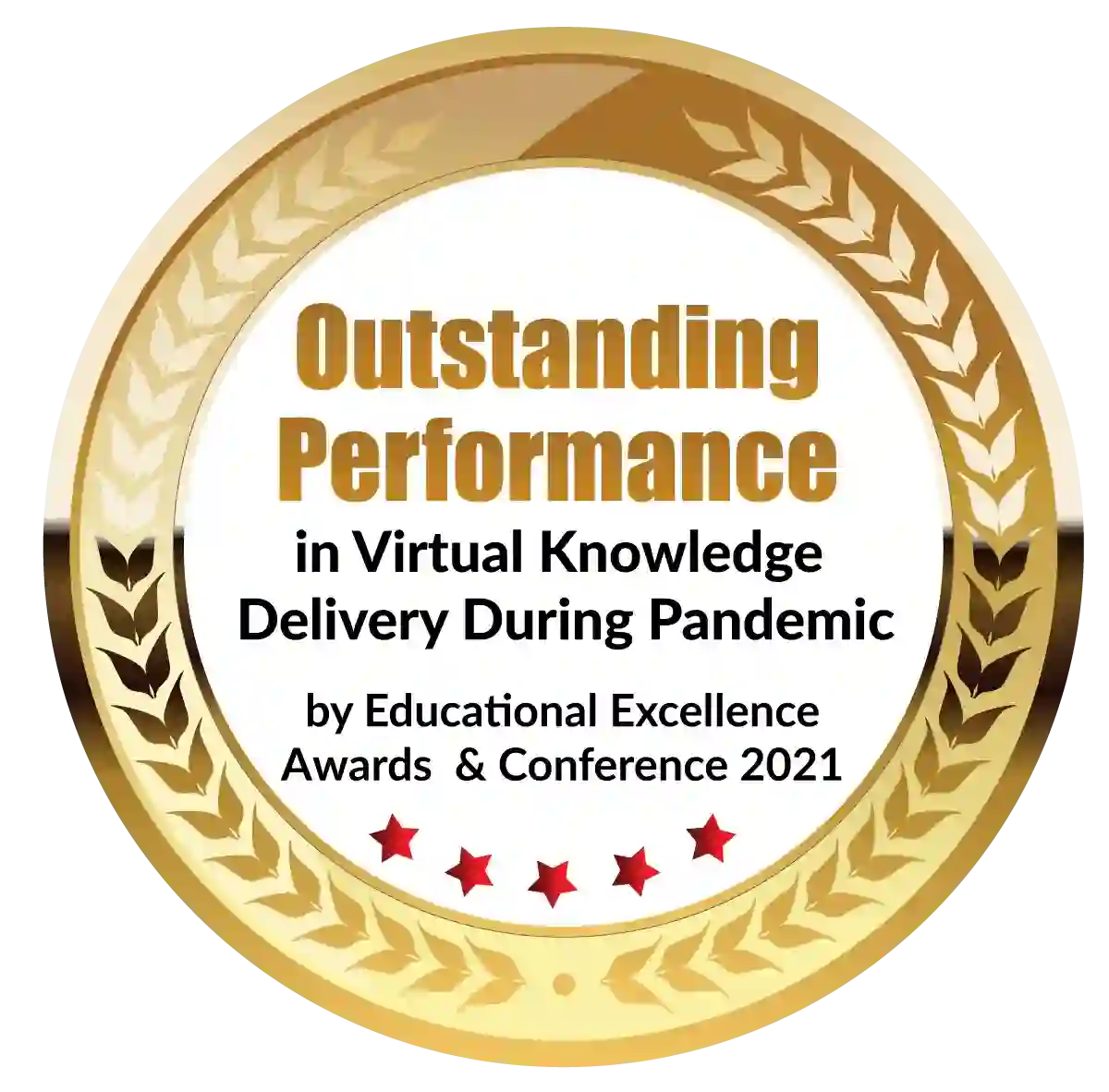 Outstanding Performance in Virtual Knowledge Delivery During Pandemic by Educational Excellence Awards & Conference 2021