Students Trained & Placed
Kitchen Training Facility
International & National Internships only at 5-star Properties
One to One Corporate Mentorship
An Entrepreneurial Culture at the Campus
Dignified with Rankings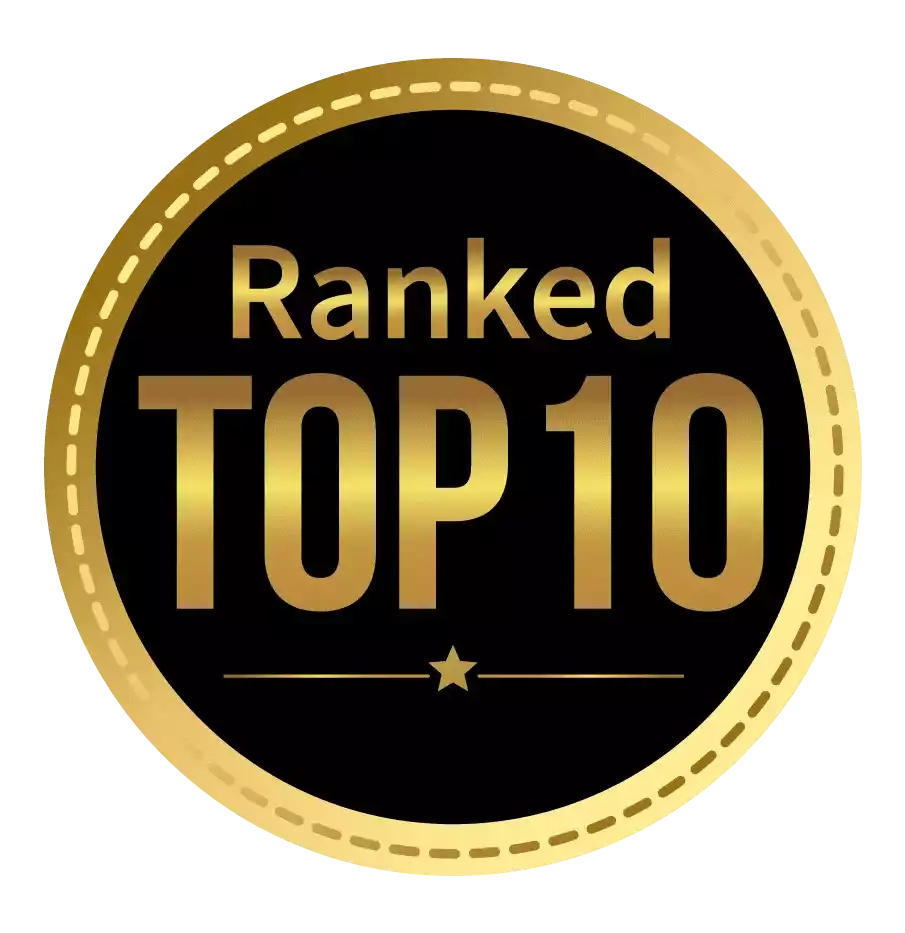 Amongst India's most promising Hotel Management Institute by Higher Education Review 2022
---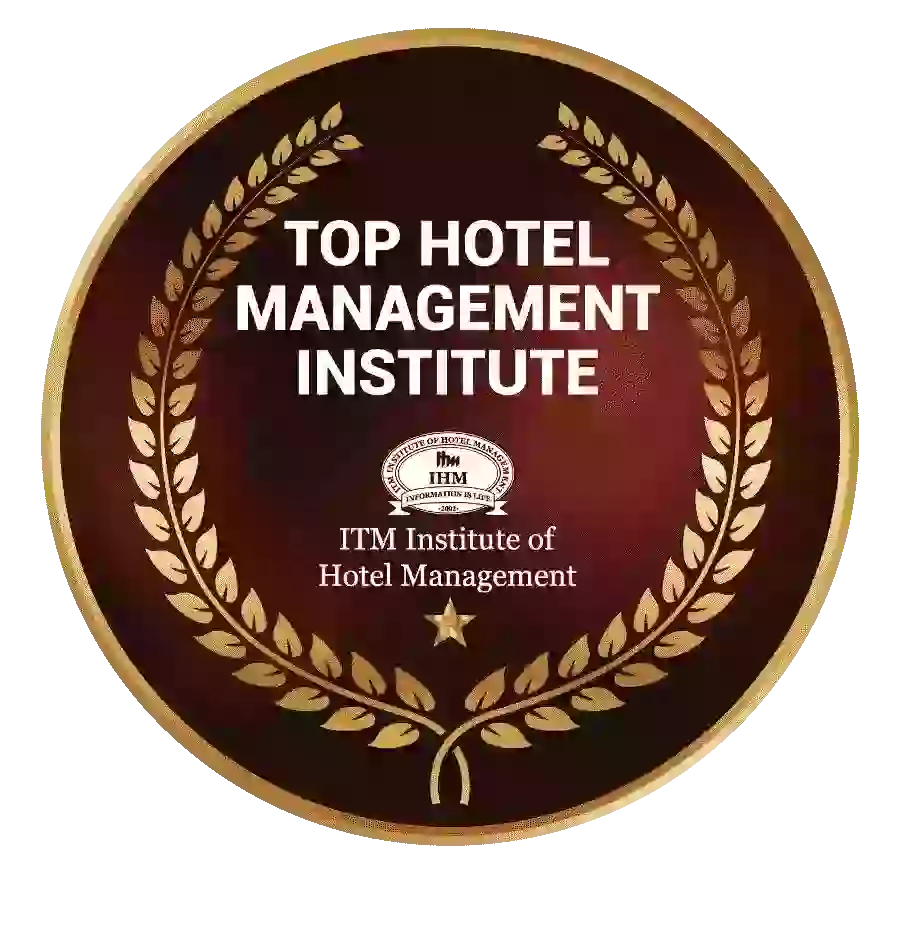 Ranked Top Hotel Management Institute awarded by Times Education Icon 2022
---
Quality Education, Outstanding Administration & Leading Infrastructure by Educational Excellence Awards & Conference 2021
---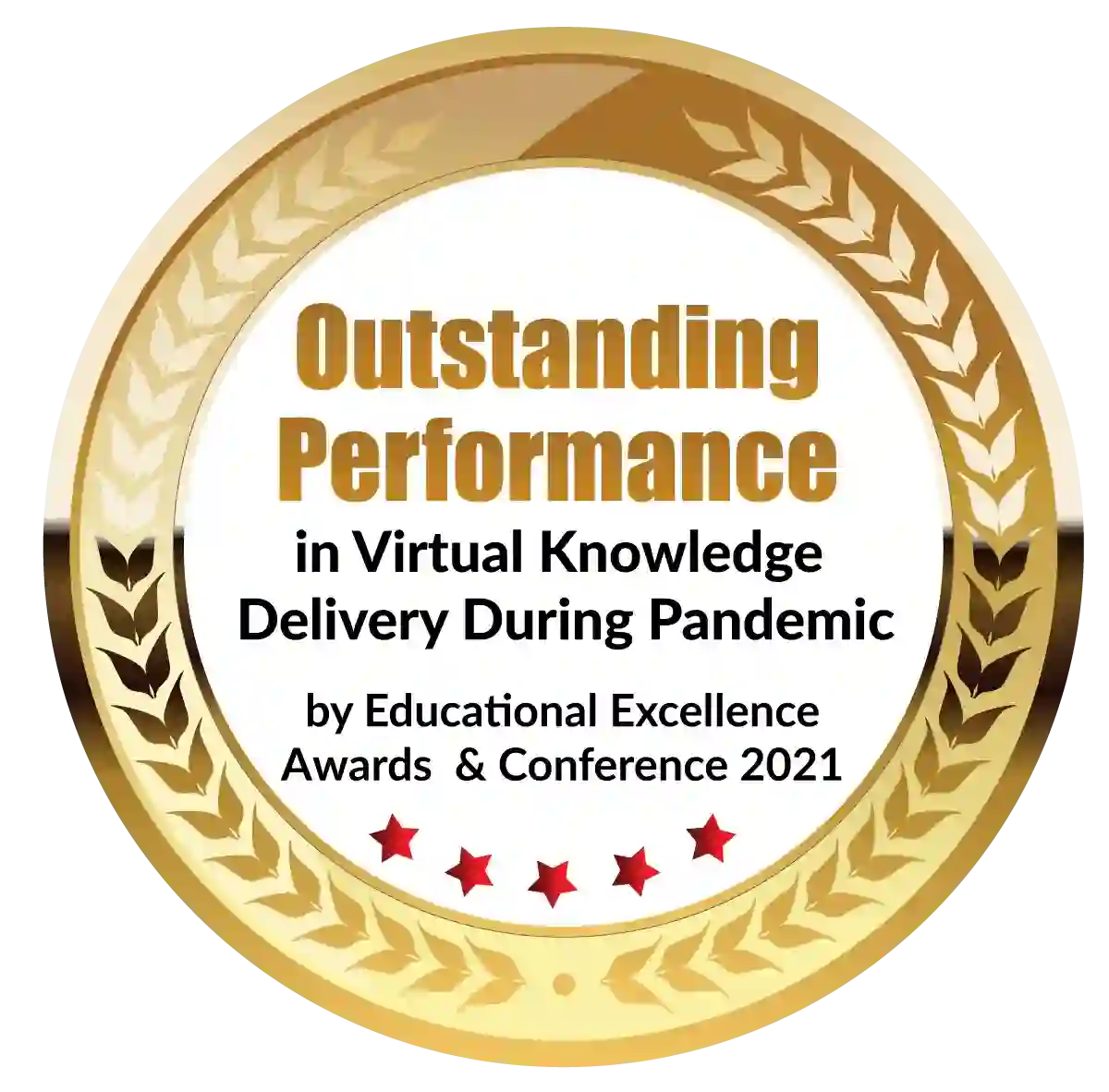 Outstanding Performance in Virtual Knowledge Delivery During Pandemic by Educational Excellence Awards & Conference 2021
Earning a degree can help you in your job hunt, but deciding whether a Hospitality Management degree is the best option is up to you. One thing to think about is whether or not completing your degree in Hospitality Management is worth the time and money you will put into it. When it comes to careers, everyone has a different set of priorities.
The hotel sector is significantly larger than you may believe. Experienced managers are needed in a variety of areas of the hotel industry. You can work in hotel management, food and beverage management, travel, casino management, culinary, and dining, among other fields. One of the reasons why a hotel management degree may be so valuable is that not all areas are affected when the economy is slow. Travel may be declining, but there will always be a demand for food and lodging specialists. If you want to find a sector that fascinates you and has various job options, hospitality is a wonderful option.
How to choose the best hotel management colleges in Mumbai? 
Choosing the best hotel management college in Mumbai requires research, evaluation, and a clear understanding of your academic and career goals. Here are a few things to consider:
Accreditation: Look for colleges accredited by national or international bodies such as AICTE, UGC, or NAAC.
Curriculum: Check the course curriculum and ensure it covers all essential topics related to hotel management, including food and beverage management, hospitality law, marketing, and human resources management.
Faculty: Ensure that the college has qualified and experienced faculty members with expertise in hotel management.
Infrastructure: Check for the availability of modern and advanced infrastructure like fully-equipped kitchens, labs, libraries, and hostel facilities.
Placements: Research the college's placement records and the companies that visit for placements to determine the career prospects of the course.
Alumni network: Check for an active alumni network, as it can be helpful in career networking and gaining insights into the industry.
Considering these factors, you can narrow down the best hotel management colleges in Mumbai that meet your academic and career goals.
Benefits of a hotel management degree
Hotel management is a field that encompasses a broad range of skills and knowledge related to the hospitality industry. Pursuing a degree in hotel management can offer numerous benefits to students, from providing a solid foundation in business and management principles to offering opportunities for practical experience in the industry. In this article, we will explore how students can benefit from a hotel management degree and how it can prepare them for a successful career in the hospitality industry.
1. Acquiring Management and Business Skills
Hotel management degrees equip students with a solid business and management principles foundation. Students are exposed to various aspects of hotel operations, including finance, marketing, human resources, and operations management. The curriculum is designed to provide students with the knowledge and skills needed to manage a hotel or hospitality business effectively. Graduates of hotel management degrees are well-equipped to handle staff, oversee operations, and make strategic decisions.
2. Developing Interpersonal and Communication Skills
The hospitality industry requires excellent communication and interpersonal skills. Hotel management degrees allow students to develop these skills through communication, public relations, and customer service courses. This training can help students become influential leaders and team players.
3. Gaining Hands-on Experience
Hotel management degrees offer students opportunities for practical experience in the hospitality industry. Many programs require students to complete an internship or co-op placement, which provides them with valuable on-the-job experience. Students can gain exposure to various departments within a hotel, including front desk, housekeeping, food and beverage, and sales and marketing. This practical experience can help students to apply their classroom knowledge to real-world situations, develop their skills, and build their professional network.
4. Developing Industry-specific Knowledge
Hotel management degrees provide students with industry-specific knowledge essential for success in the hospitality industry. Students learn about the latest trends, technologies, and practices in the industry and the challenges and opportunities that hospitality businesses face. This knowledge can help students to stay up-to-date with the latest developments in the industry and develop innovative solutions to industry challenges.
5. Enhancing Career Opportunities
A hotel management degree can open up many career opportunities in the hospitality industry. Graduates of hotel management degrees can pursue careers in various areas, including hotel operations, food and beverage management, event management, and tourism. The hospitality industry is increasing, with a high demand for qualified professionals. Graduates of hotel management degrees are well-positioned to take advantage of these opportunities and advance their careers.
6. International Travel 
The hotel and travel business is one of the largest in the world, accounting for one out of every ten jobs. Aside from a few exceptional years during the pandemic, it's a typically high-growth sector. Now that the business is on the mend, the global hospitality industry's annual growth rate is predicted to remain stable at 7% between now and 2025.
Investing in a Hotel Management school is a terrific way to get started if you want a job that offers security, intriguing prospects, and the option to work anywhere globally.
With the proper hotel training, you can rapidly land a job with one of the world's three largest hotel groups which collectively own between 7,000 and 9,200 locations worldwide. Working for a worldwide chain allows you to transfer your talents and qualifications worldwide, allowing you to change roles while remaining inside the identical firm quickly.
Job roles after a hotel management degree
You can select from a list of critical roles that ensure hotel operations run well. Hotel managers must be strong managers who can assign responsibilities effectively. This will ensure that you stay on top of essential aspects, such as housekeeping and food and beverage, as well as operations and customer relations.
With many expert alternatives, selecting the ideal one may take time and effort. Let's go over the most excellent choices.
Food and Beverage Managers
They are responsible for planning, controlling, and procuring food and beverages for a hospitality facility. They must follow food safety regulations and may establish menus.
Front Office Managers 
They manage and direct the front desk, reservations, guest services, and phone operations. They create monthly reports as well as the budget for the front office department.
Floor Supervisors 
They are in charge of inspecting inventory and reporting any shortages. They generate business opportunities to increase the company's sales and profitability, develop strategic practices to keep customers happy and manage customer and employee problems.
Executive Chefs
They run restaurant businesses and chains. This area may include hiring, training, overseeing, and ensuring high-quality, cost-effective output.
Head Chefs 
They are highly skilled professional cooks who oversee the daily operations of a restaurant or dining facility. They control the cuisine from a kitchen, from concept to execution.
Sous Chefs 
They supervise food preparation, planning, and management. They are known as the head chef's assistant and is responsible for various tasks such as menu planning, training new employees, and inventory recording.
The hospitality management sector is expanding and providing numerous job options. It is a dynamic field that allows you to work with people from all cultures and backgrounds. If you believe your long-term career ambitions reflect hospitality's vibrant and exciting nature, you should join the world of hospitality!
Dignified with Rankings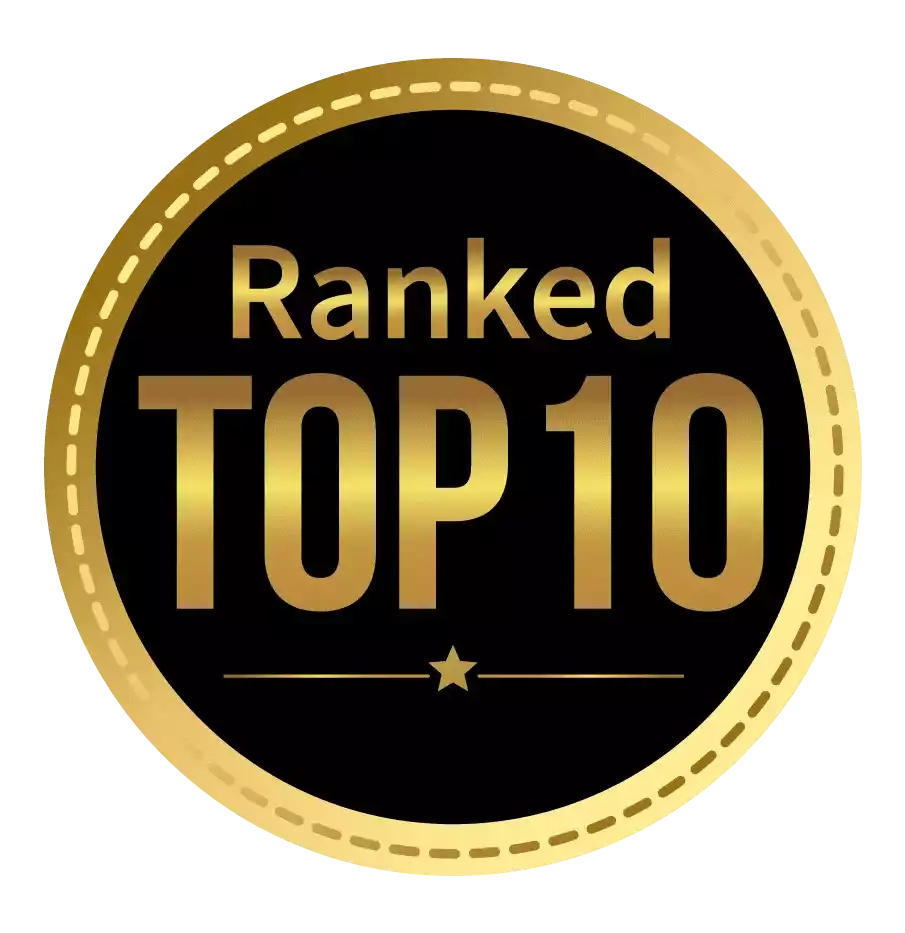 Amongst India's most promising Hotel Management Institute by Higher Education Review 2021
---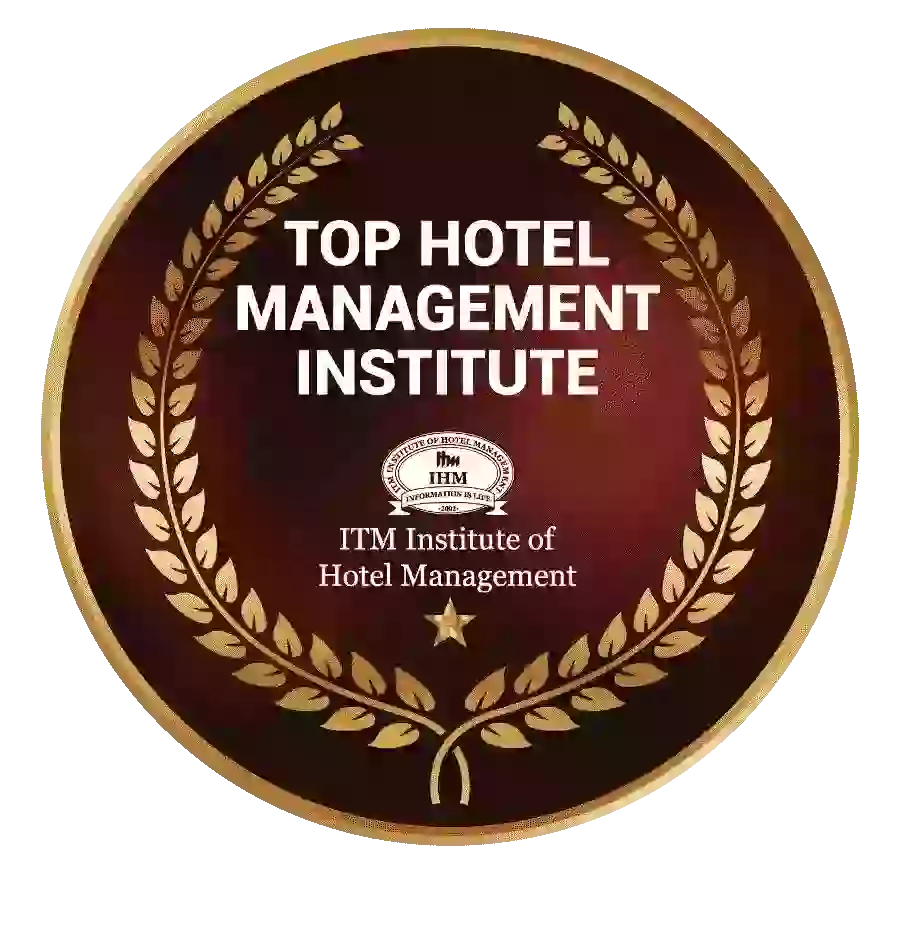 Ranked Top Hotel Management Institute awarded by Times Education Icon 2022
---
Quality Education, Outstanding Administration & Leading Infrastructure by Educational Excellence Awards & Conference 2021
---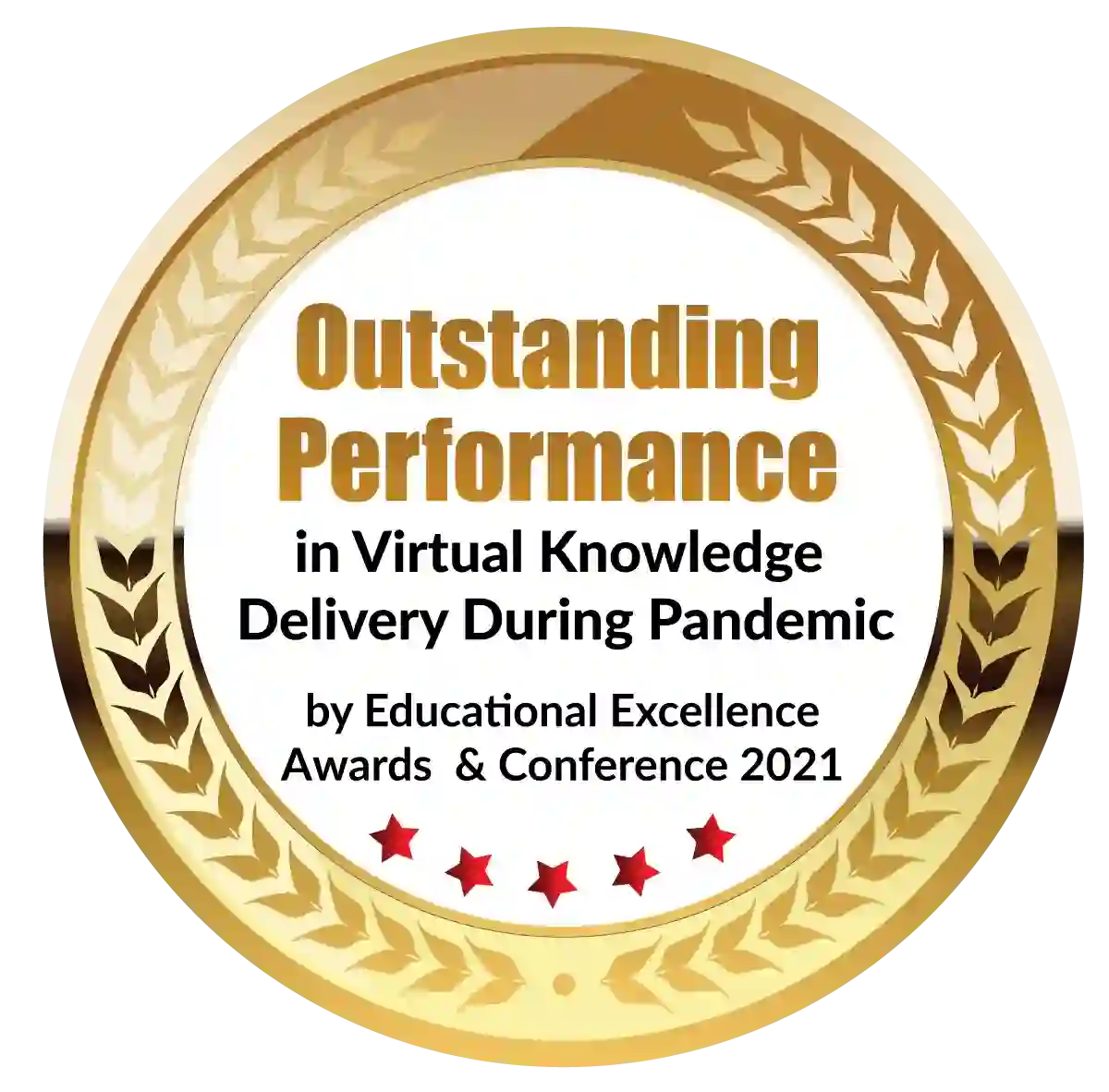 Outstanding Performance in Virtual Knowledge Delivery During Pandemic by Educational Excellence Awards & Conference 2021