Students Trained & Placed
Kitchen Training Facility
International & National Internships only at 5-star Properties
One to One Corporate Mentorship
An Entrepreneurial Culture at the Campus
Dignified with Rankings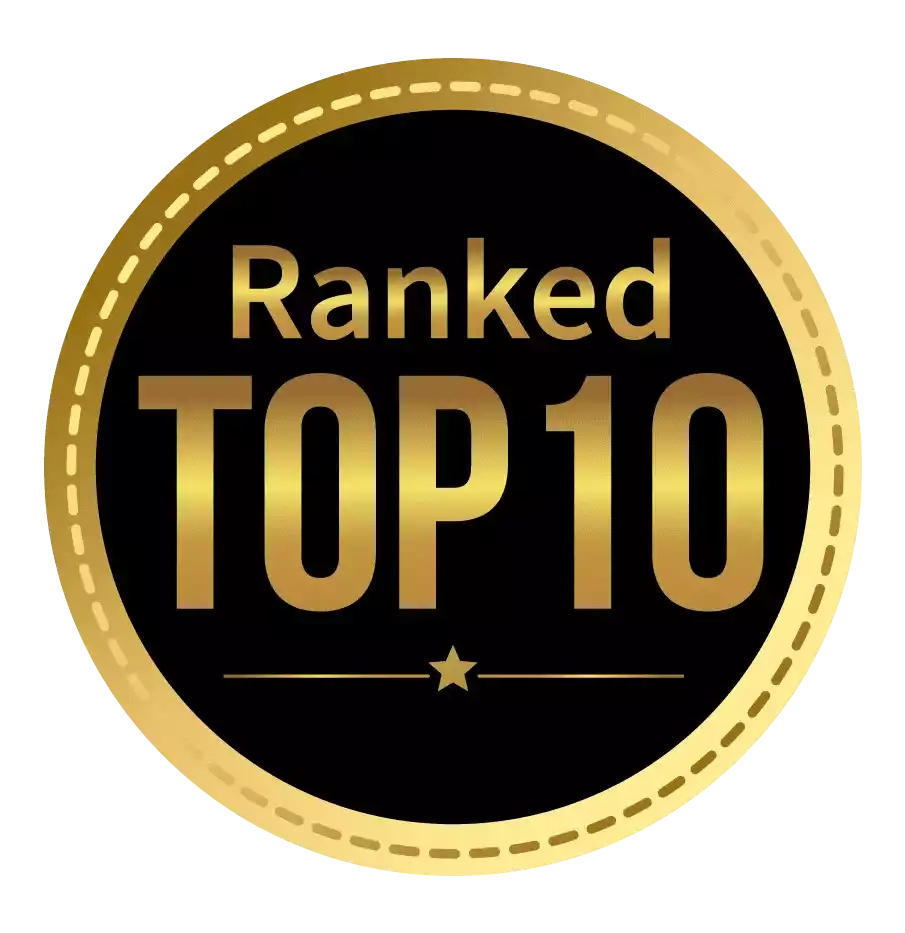 Amongst India's most promising Hotel Management Institute by Higher Education Review 2022
---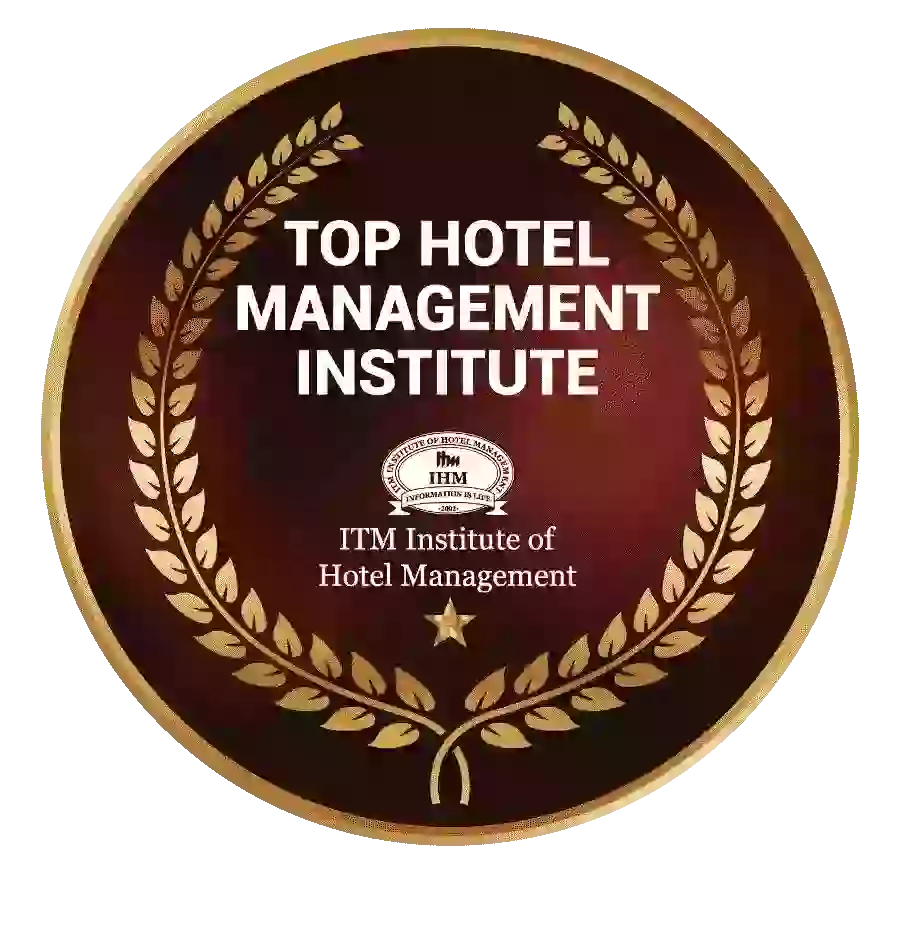 Ranked Top Hotel Management Institute awarded by Times Education Icon 2022
---
Quality Education, Outstanding Administration & Leading Infrastructure by Educational Excellence Awards & Conference 2021
---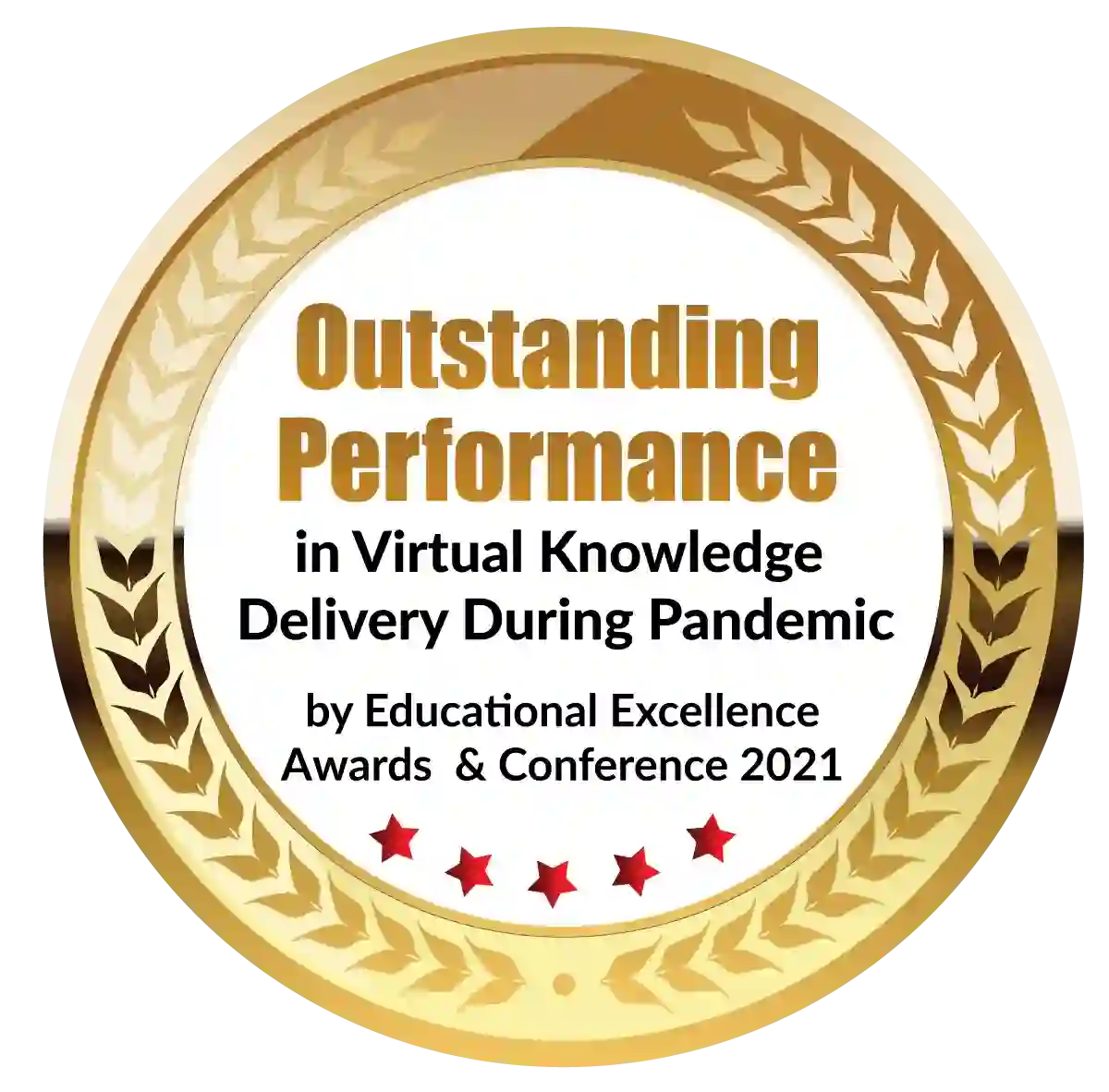 Outstanding Performance in Virtual Knowledge Delivery During Pandemic by Educational Excellence Awards & Conference 2021
Do you possess a strong personality and strong communication abilities? Then you ought to pick a job in the hospitality sector. Good interpersonal communication abilities, attention to detail, and business acumen are essential for success in the field of hospitality management.
The first step in pursuing a career in the hospitality industry is to enroll in a course in Hotel management at a top college. One of the most well-liked programs for those entering this field directly from high school is the Bachelor of Hotel Management (BHM).
The bachelor's program in Hotel management lasts three years. However, some colleges and universities grant a BHM Course as a four-year degree. In a BHM course, candidates study various facets of the hospitality industry. Among the subjects covered in a BHM program are the preparation of food and beverages, housekeeping operations, front office operations, computer applications, business communication, lodging operations, corporate finance, sales, marketing, and public relations. It is well known that the BHM Hotel management course in Mumbai includes both theoretical and practical studies.
Process for enrolling in the Hotel management course
The majority of BHM admissions are merit-based; however, only a small number of universities and institutes conduct their own aptitude tests. You might need to take the UPSEE 2021, AIHMCT WAT, IIHM ECHAT, and other entrance exams. Three different enrollment options are available for this Hotel Management degree:
Admission through Entrance Exam: There are national-level entrance exams in addition to some colleges' own college-level aptitude tests. After passing the test, candidates are invited to counseling sessions and roundtable discussions.
Admission on the basis of merit is also possible for BHM colleges. Few of these universities that offer BHM courses on a merit basis accept applications. Both online and paper applications are accepted by these colleges. You must complete the form by entering your contact information, educational background, and other details about the Hotel management course after the 12th. Following the final payment of the application fee, you must wait for the universities to release the merit list.
Lateral Entry Admission. When a student is admitted via lateral entry, they are admitted straight into the second year of their chosen course. In order to do so, you must have successfully completed the required course for your diploma. The requirements for the same vary depending on the institute.
Qualifications for a Bachelor of Hotel Management
The following criteria must be met by applicants to be eligible for BHM:
To be considered, applicants must have successfully completed class 10+2 in any pertinent stream from an Indian board that is recognized internationally.
A minimum grade point average of 50% in class 12 is required for applicants. Reserved categories, such as SC/ST, are reduced by 5% points.
Candidates must hold each of the aforementioned qualifications in order to meet the B.H.M. qualifying standards. Different institutions may have different requirements for a B.H.M. (Bachelor of Hotel Management) degree.
Jobs to be had
Graduates of the BHM program can choose from a number of lucrative job opportunities. The hotel industry has a wide range of departments, which opens up a number of career paths and employment opportunities. These graduates are typically hired for training and internships first, and then they are chosen for careers that best match their personalities.
Jobs for BHM graduates are abundant in a range of tourism and hospitality-related industries. You can anticipate making, on average, between INR 3-6 lakhs per year after earning this degree. With time and experience, you can also anticipate career advancement and job promotion.
Opportunities For Work In BHM Hotel management course Mumbai
Graduates in this field who hold a Bachelor's degree can pursue a number of specializations. A bachelor's degree in tourism, hospitality management, or hotel management is an option for them.
A bachelor's degree in tourism can open up a wide range of career options in the tourism industry as well as the service sector, which has coexisted with tourism for a long time because they are interdependent. Numerous industries, including hospitality, hotels, and other event planning companies, can benefit from having a bachelor's degree in hospitality management.
You might be thinking, "Why should we focus on this field when other fields also offer good employment opportunities?" We've put together a list of the reasons why this is one of the best job opportunities for those looking for answers.
Excellent Salary Packages: Over the past ten years, living expenses have risen everywhere. In light of this problem, candidates are searching for positions with competitive salaries. The fact that hotel management can give you whatever you want shouldn't come as a surprise. The hospitality sector ensures financially rewarding work that will be enough to pay your bills and offer opportunities for future advancement.
Openings with Creativity, Excitement, and Originality: The hospitality sector offers a variety of job profiles and descriptions. Unquestionably, this is one of the few industries that permits the presentation of original and creative ideas. Some job profiles constantly require innovation, so you'll never feel like you're stuck in a dull routine.
Global Reach: This sector, like business management, aids in the removal of geographical barriers. The potential of the hotel management industry in India is only partially realized. The lesson from the hotel business is that it spans the entire world. A candidate can work anywhere in the world if they have a bachelor's degree in hotel management. It gives applicants the chance to open businesses or find employment in the desired locations.
Dynamic Career: Once applicants start working in the hospitality or hotel management fields, they will become aware of the various opportunities and prospects available in the industry. If a candidate is hired for the position of housekeeping manager, he may be promoted from room service manager. The work and functioning of the applicants are therefore continuously updated. The hotel management sector is unlike any other in that it exudes a special energy. By pushing workers to their limits, the sector aids in overall development.
To establish a lucrative and exclusive career, you must make a strong first impression. Although the theoretical content of the BHM Course is very uniform across institutes, it is the practical experience that sets them apart. Therefore, the secret to a fruitful and fascinating career in hotel management is selecting the appropriate option based on your interests. With the aid of the top college for hotel management, candidates can unquestionably reach the pinnacle of success.
Dignified with Rankings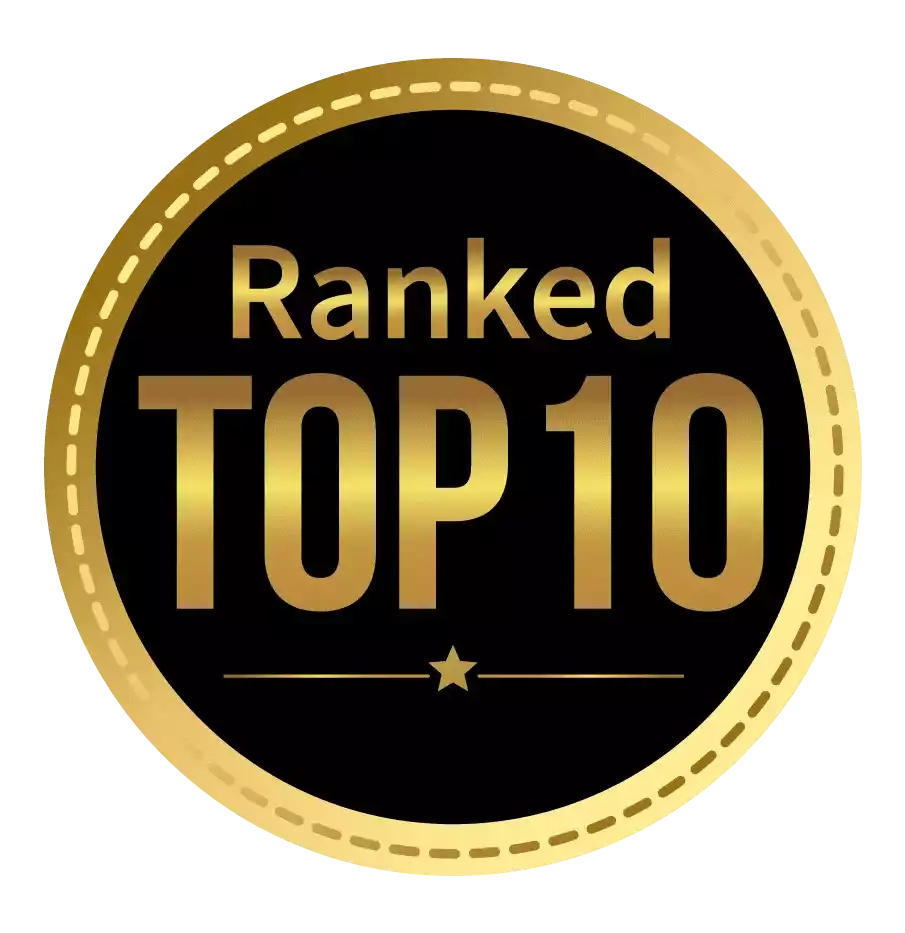 Amongst India's most promising Hotel Management Institute by Higher Education Review 2021
---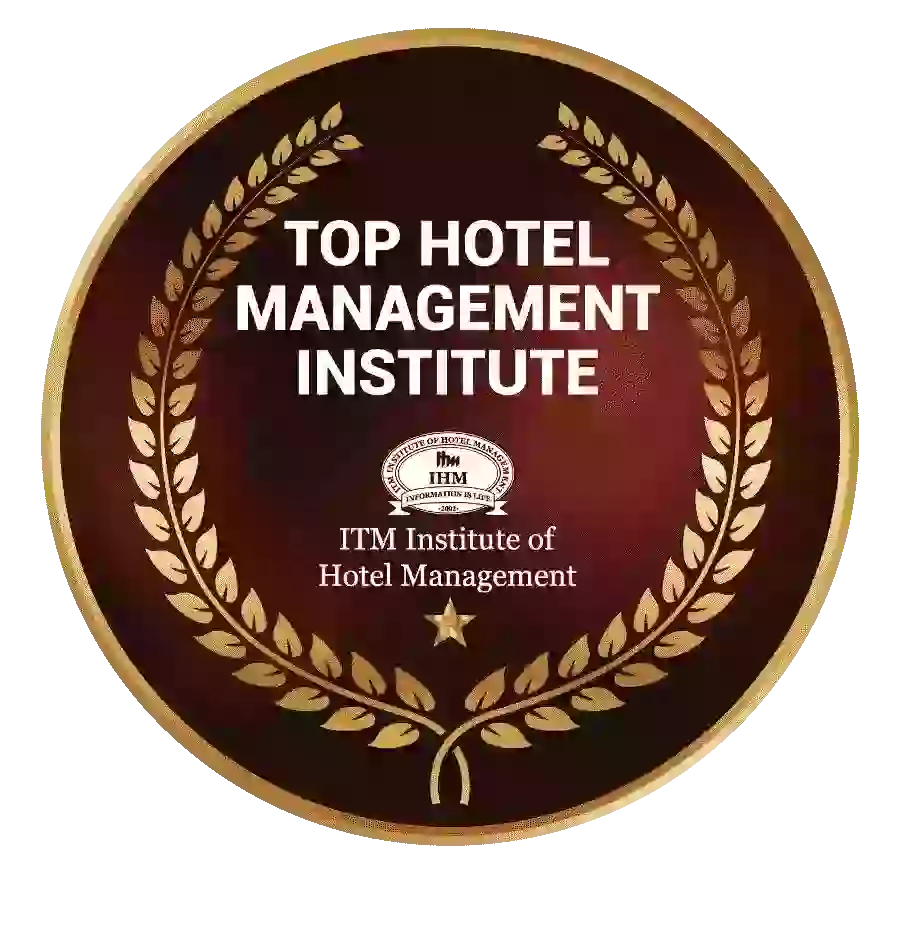 Ranked Top Hotel Management Institute awarded by Times Education Icon 2022
---
Quality Education, Outstanding Administration & Leading Infrastructure by Educational Excellence Awards & Conference 2021
---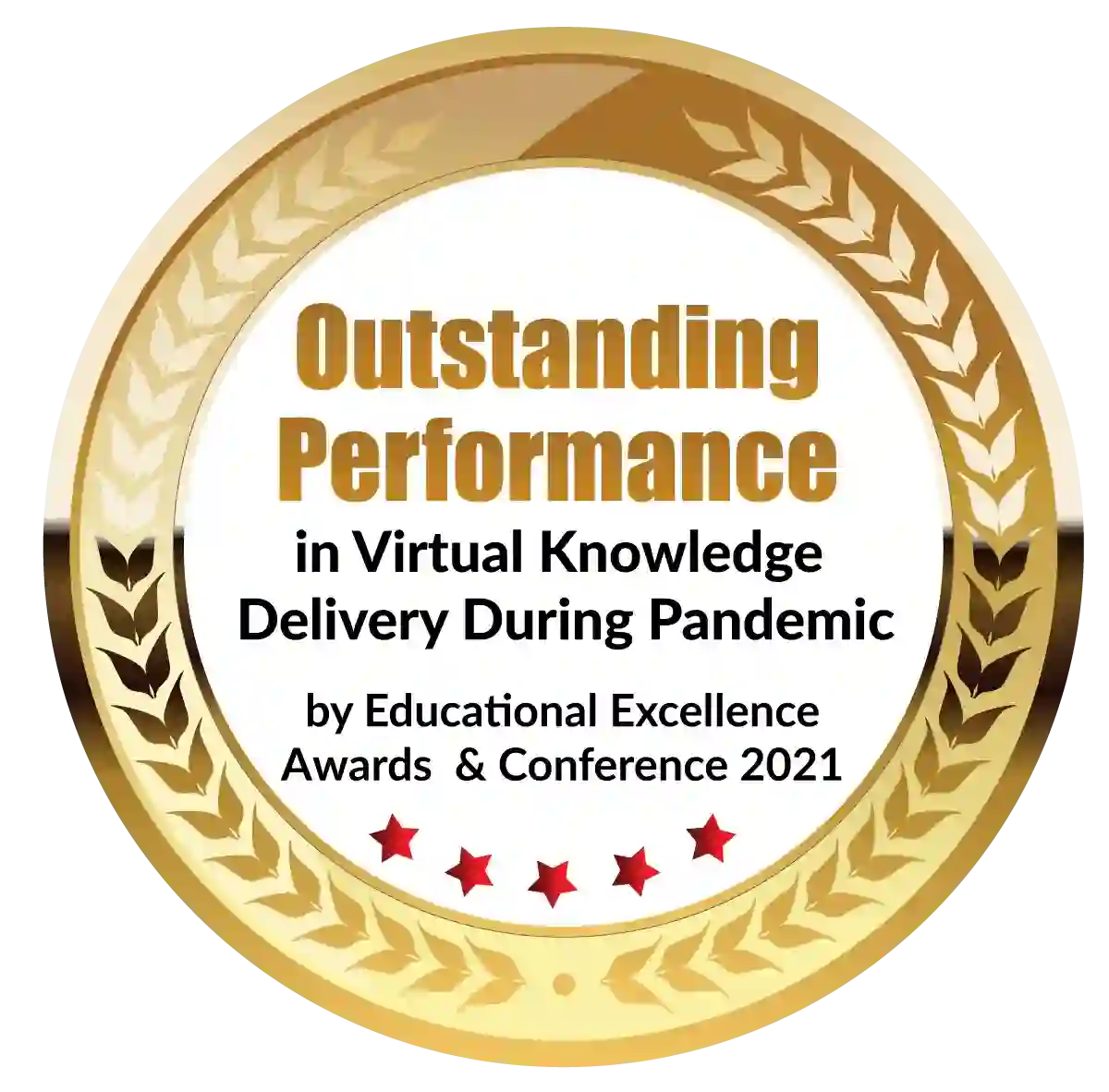 Outstanding Performance in Virtual Knowledge Delivery During Pandemic by Educational Excellence Awards & Conference 2021