Students Trained & Placed
Kitchen Training Facility
International & National Internships only at 5-star Properties
One to One Corporate Mentorship
An Entrepreneurial Culture at the Campus
Dignified with Rankings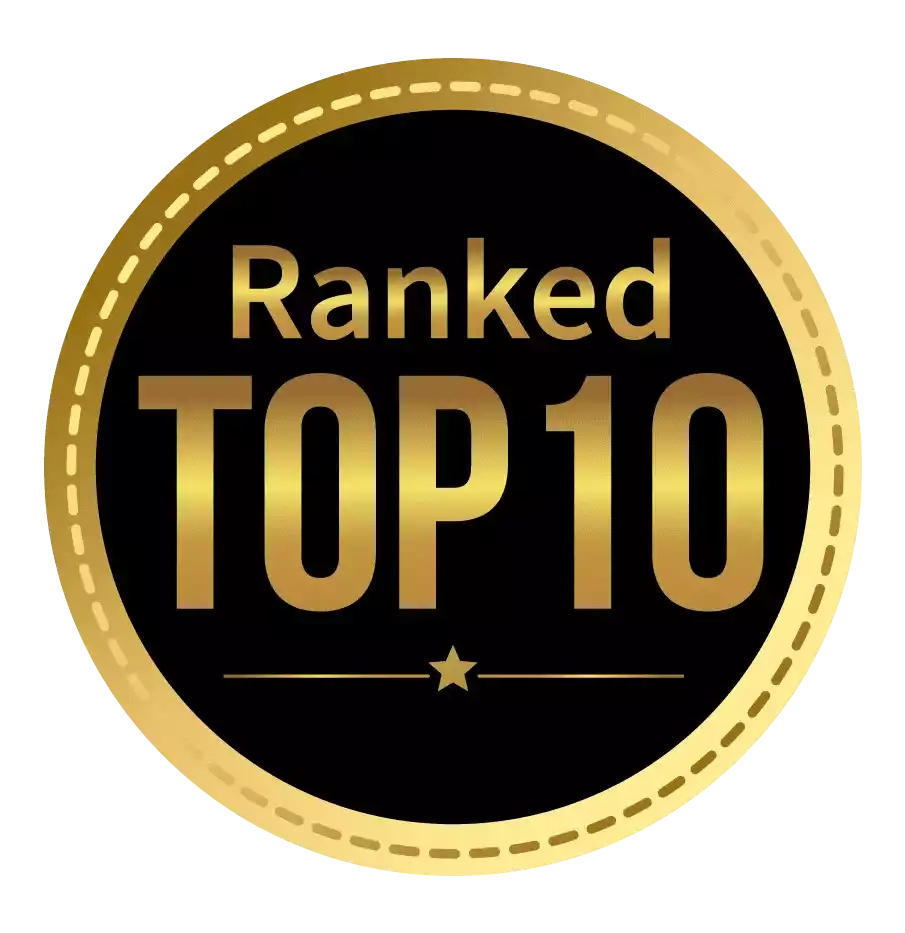 Amongst India's most promising Hotel Management Institute by Higher Education Review 2022
---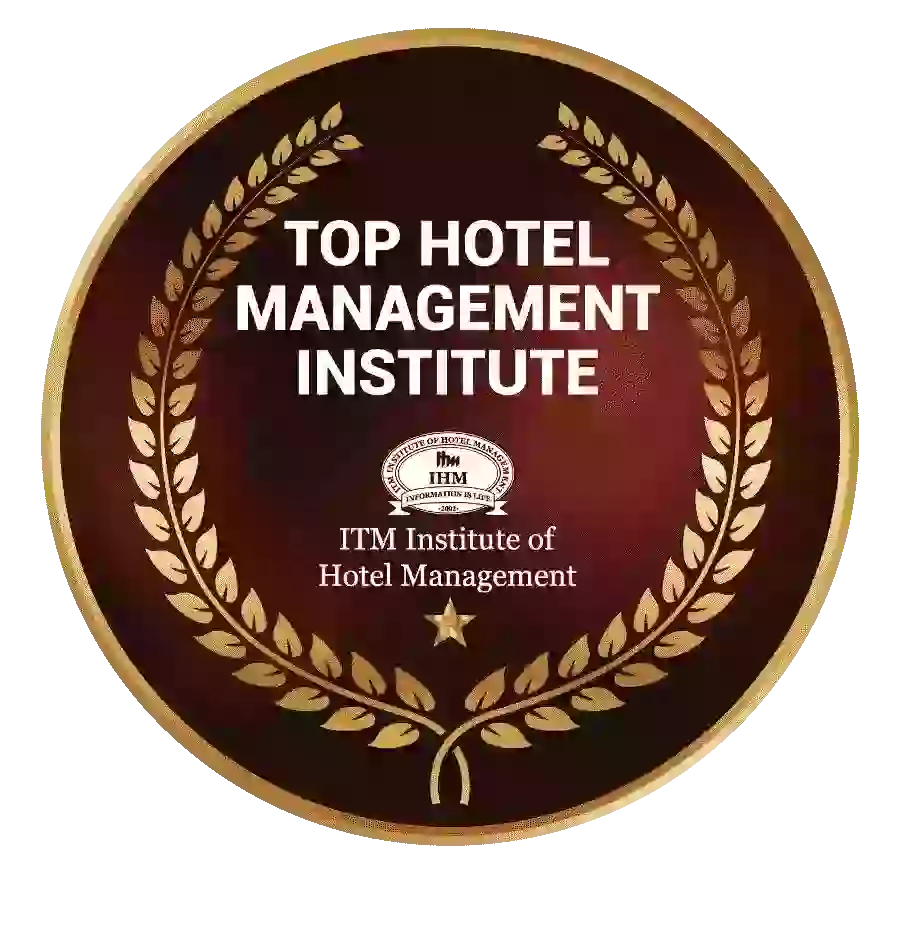 Ranked Top Hotel Management Institute awarded by Times Education Icon 2022
---
Quality Education, Outstanding Administration & Leading Infrastructure by Educational Excellence Awards & Conference 2021
---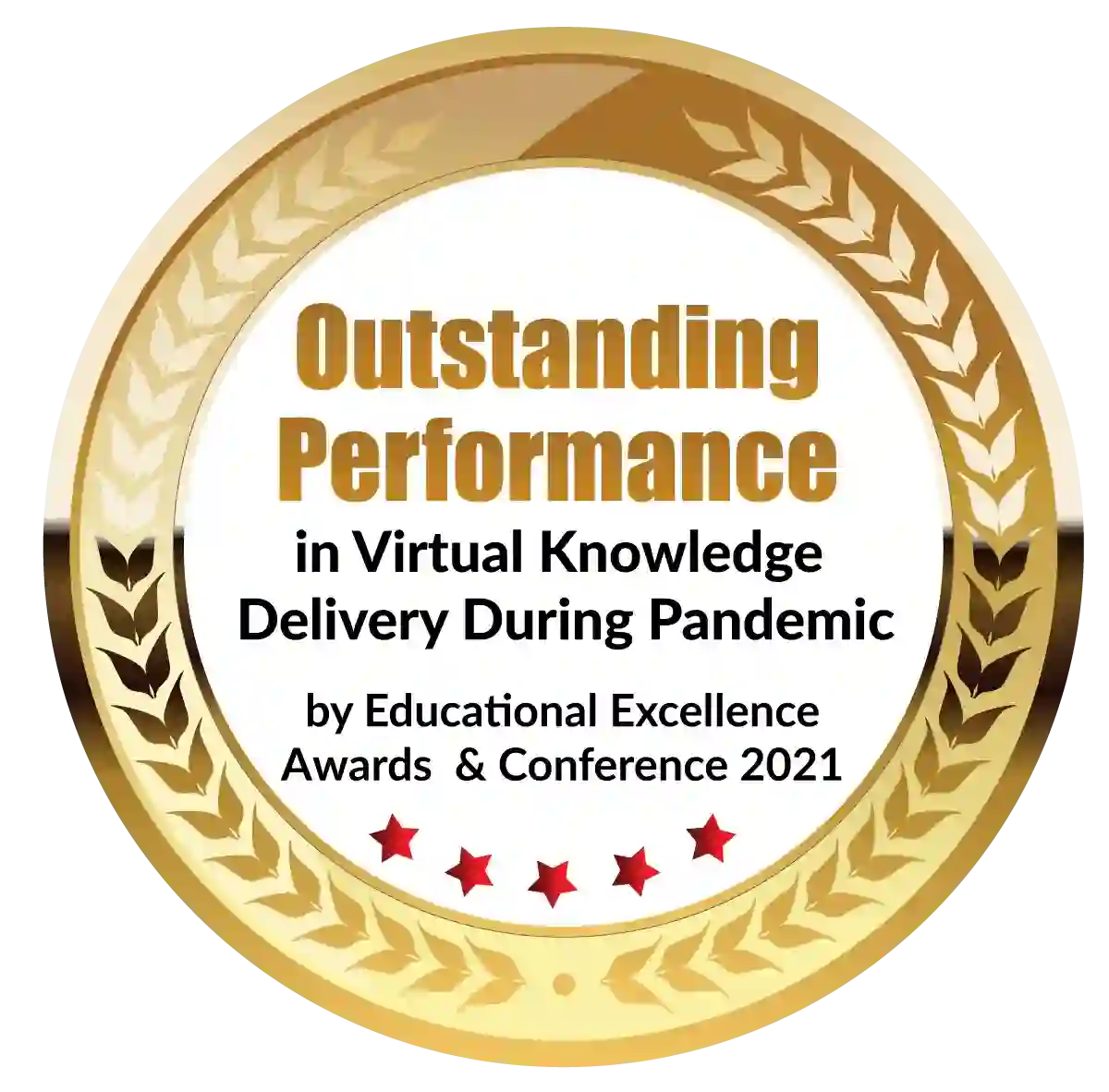 Outstanding Performance in Virtual Knowledge Delivery During Pandemic by Educational Excellence Awards & Conference 2021
Hotel management is one of the most sought-after professions today, outperforming other industries in economic growth. This sector suffered severe setbacks as a result of the COVID-19 outbreak, which forced the closing of numerous hotels around the world. However, as limitations have started to soften, job opportunities in this sector have also started to improve.
For a variety of reasons, many people choose to pursue their graduation with a professional degree from a reputed college of hotel and hospitality management. Two of the primary distinguishing factors for applicants in this lucrative industry are rapid growth and excellent job possibilities.
Due to the growing demand for professionals with experience in hotel and hospitality management, many roles call for competent candidates. Those looking to break into the hospitality industry are drawn to the diversity of options available in hotel and hospitality management.
A hotel has several behind-the-scenes responsibilities, including hiring staff, managing budgeting, and working with various public relations. Many students choose to enrol in a course of study that will allow them to learn more about a subject that is linked to their area of interest.
People who enjoy engaging with others can also find that a career in hotel and hospitality management appeals to them greatly. Specialization in hotel and hospitality management aims to guarantee that all clients' wants are covered and that they are happy with the services they receive totally.
In a word, a hotel manager's responsibility is to meet the hospitality demands and expectations of visitors.
Finally, one of the main reasons why so many people choose to pursue a relevant degree from a reputable institute of hotel management is the significant travel chances available in this field.
People who love to travel and are curious about other cultures frequently choose to work in hotel and hospitality management.
There are many work opportunities accessible all over the world for persons with the skills and credentials needed to sustain a career in this demanding field.
Consider earning a professional degree from a renowned university if hotel and hospitality management is an area in which you have a keen interest.
Important Questions Answered about the Hotel Management Qualification
Does a hotel and hospitaltity management course have a good return on investment? 
To realise the significant income potential associated with a career in hospitality after the 12th grade, you should consider enrolling in a hotel and hospitality management course. The pay received is only expected to increase as one gains experience and takes on additional responsibilities. Therefore, it is advised that you look at the pertinent data and get in touch with alumni before you streamline your hotel management institute choices.
What are the career opportunities I can consider with a degree in hotel management? 
After completing a well-known hotel and hospitality management course, aspirants can select the occupations that are most in line with their inclinations (such as a BHM course from a respected university). You can choose from a wide range of roles and responsibilities in the hospitality sector. A quality course will give you the necessary tools to investigate a wide range of employment alternatives.
Does the course place a strong emphasis on the acquisition of soft skills necessary for the job?
With the right instruction from recognised institutions, aspirants will be able to develop vital time management skills. Excellent coordination, tolerance, sincerity, dedication, and professionalism are requirements for this line of work. Managing several clients' requirements and wishes while ensuring that they are all satisfied is a crucial skill in the hospitality sector.
Does the course offer chances for exposure to the domestic and foreign markets?
Choosing a profession in hotel management is a great option if you want to work abroad! There are several opportunities for hotel management sector professionals to work abroad. Based on their credentials and area of expertise, workers often have the option of choosing the nation where they want to work.
Additionally, a quality hotel management degree will offer chances for industry exposure through required internship assignments that can be finished domestically or abroad.
Are hotel management courses approved by a nationally-renowned body?
The course's accreditation is also a great indicator of the calibre of instruction you may anticipate. On the university's official website, all information about the course will be made explicit. A good hotel management institute will have courses that are AICTE-approved. An example is the Indian Institute of Hotel Management. 
How Do I Select a Good Hotel Management Institute? 
Keep the following criteria in mind when choosing a reputed hotel management institute - 
Outstanding Placement Statistics
The placement chances that a college offers are one of the most crucial considerations when deciding which institution to look into. To understand more about the possibilities available for placements and how they were helped, you can speak with graduates and alumni.
For instance, you can look for graduates on business social media platforms like LinkedIn if you're thinking about going to the Institute of Hotel Management in India. By learning about the companies affiliated with the placement cell and the employment that graduates have attained, you can also decide which university to consider.
Industry-Oriented Curriculum
Before investing money, research the academic courses offered at different universities. The calibre of the education offered determines whether one can get employment in the field.
Verify the program's courses' applicability to the industry. The course materials from reputable schools will be made available online so that students may get a sense of the curriculum.
It would also be useful to find out if the course offers opportunities for internships and practical training.
Qualifications of the Faculty
The instructors who are teaching the program's curriculum have a significant impact on students' ability to learn new information and skills. The instructors also play a significant role in building a strong foundation for this dynamic organisation. Before enrolling in a course, make sure you have done your research on the teachers.
The course should be taught by knowledgeable instructors who are experts in the subject at a renowned hotel management school. The guidance, support, and training received by professionals in the field can significantly contribute to the development of the required skills.
Quality of Educational Infrastructure
The resources required to facilitate and expedite conceptual learning will be available at a top-notch hotel management school. To accomplish this goal, practical laboratories are frequently utilised.
Check to see if the university you are considering has top-notch lab facilities that will let you put what you learn in class into reality. Reputable institutions will give students the chance to work in an environment where they may gain real-world experience & competence while being mentored by professionals from the sector.
A respectable hotel management course will feature an affordable course structure without sacrificing the calibre of training. It's also important to know the cost structure so you can budget for the course well in advance of the commencement date.
The pricing schedule will contain all the necessary details for you to be aware of. If the fee structure is unambiguous, there won't be any extra fees or hidden expenditures that you'll have to pay down the road.
A university with a strong curriculum in hotel management will have a low student-to-faculty ratio. This is the ratio of enrolled students to faculty mentors at a specific institution. A lower student-to-faculty ratio is indicative of a higher-quality education.
Keeping the above criteria in mind can be a wonderful way to streamline your decision-making, helping you get into a university that is suited to your requirements! 
Dignified with Rankings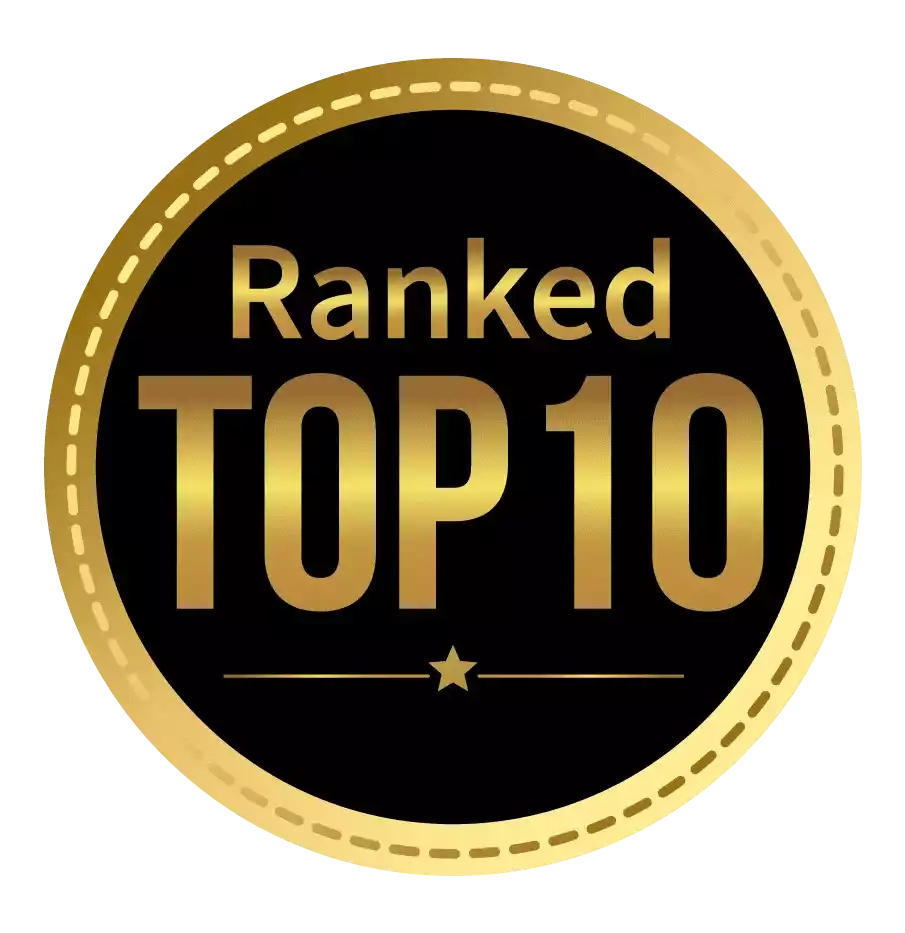 Amongst India's most promising Hotel Management Institute by Higher Education Review 2021
---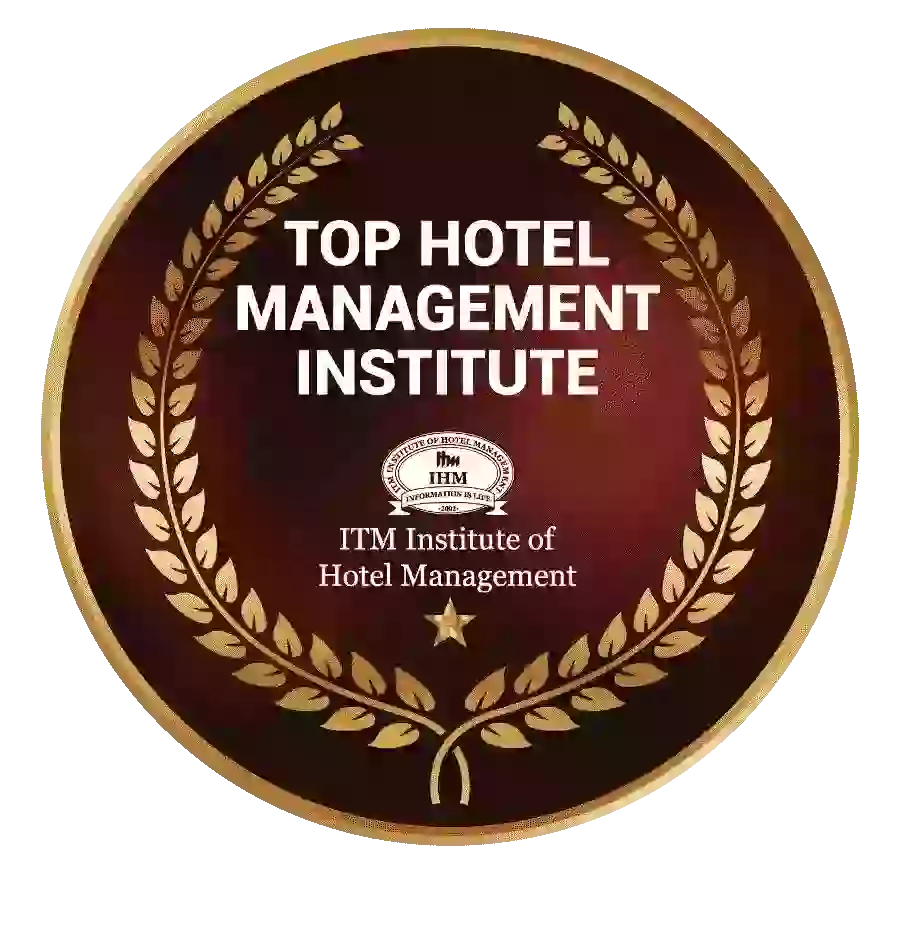 Ranked Top Hotel Management Institute awarded by Times Education Icon 2022
---
Quality Education, Outstanding Administration & Leading Infrastructure by Educational Excellence Awards & Conference 2021
---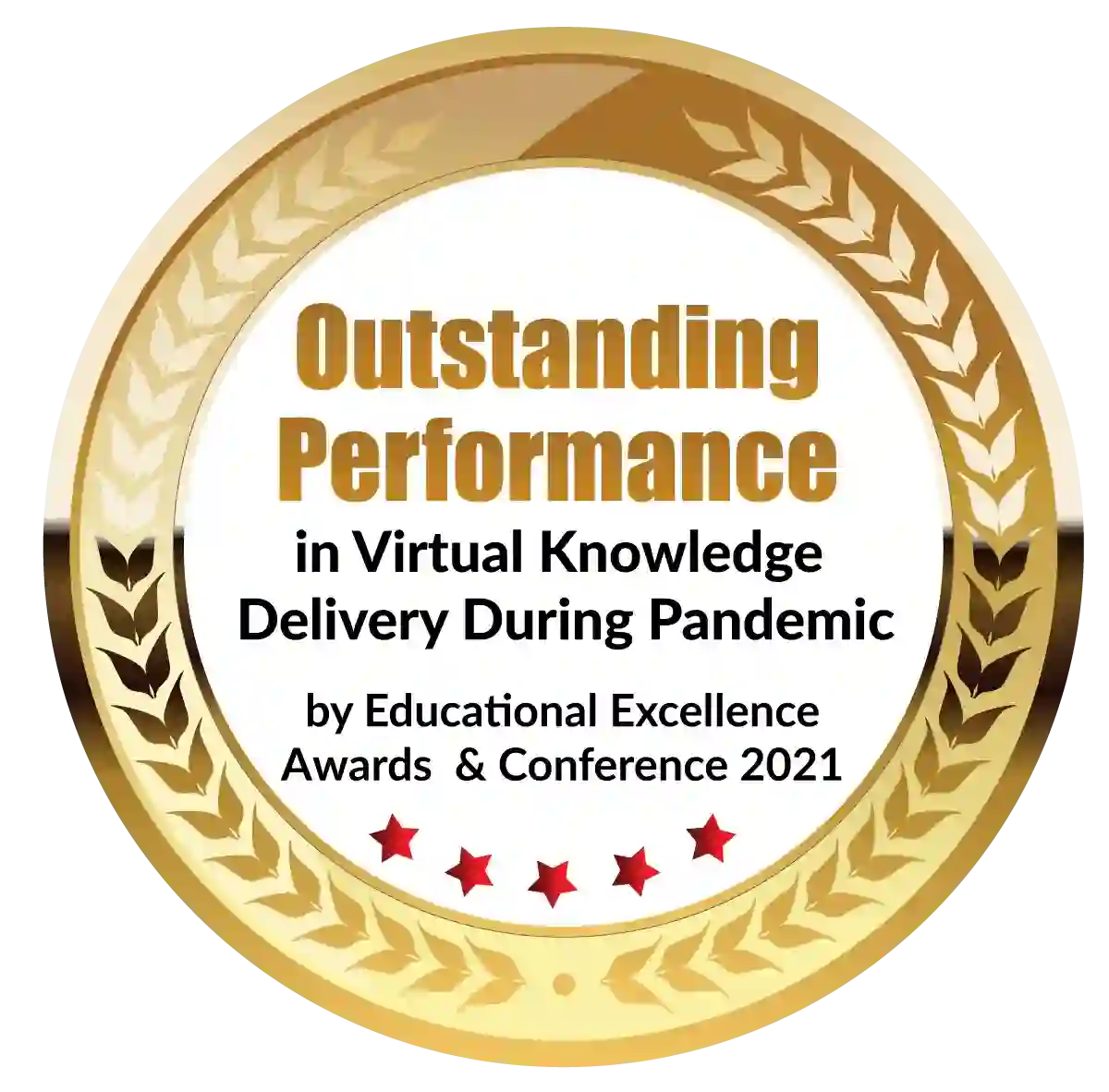 Outstanding Performance in Virtual Knowledge Delivery During Pandemic by Educational Excellence Awards & Conference 2021