Students Trained & Placed
Kitchen Training Facility
International & National Internships only at 5-star Properties
One to One Corporate Mentorship
An Entrepreneurial Culture at the Campus
Dignified with Rankings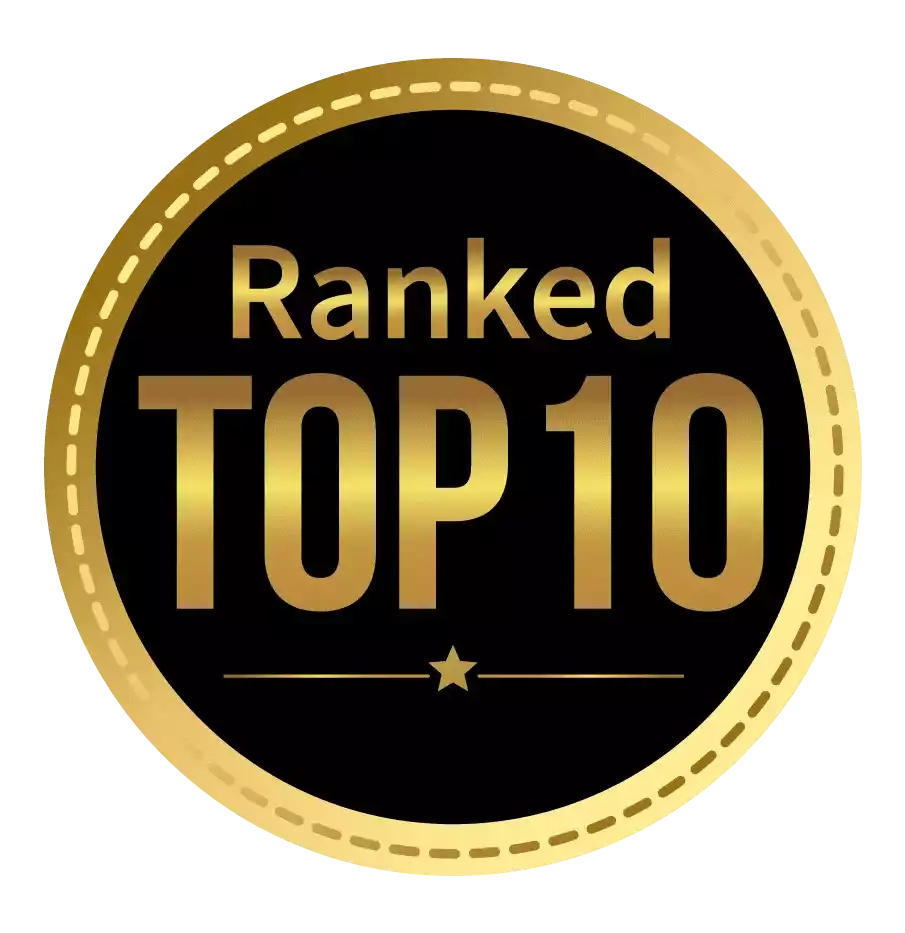 Amongst India's most promising Hotel Management Institute by Higher Education Review 2022
---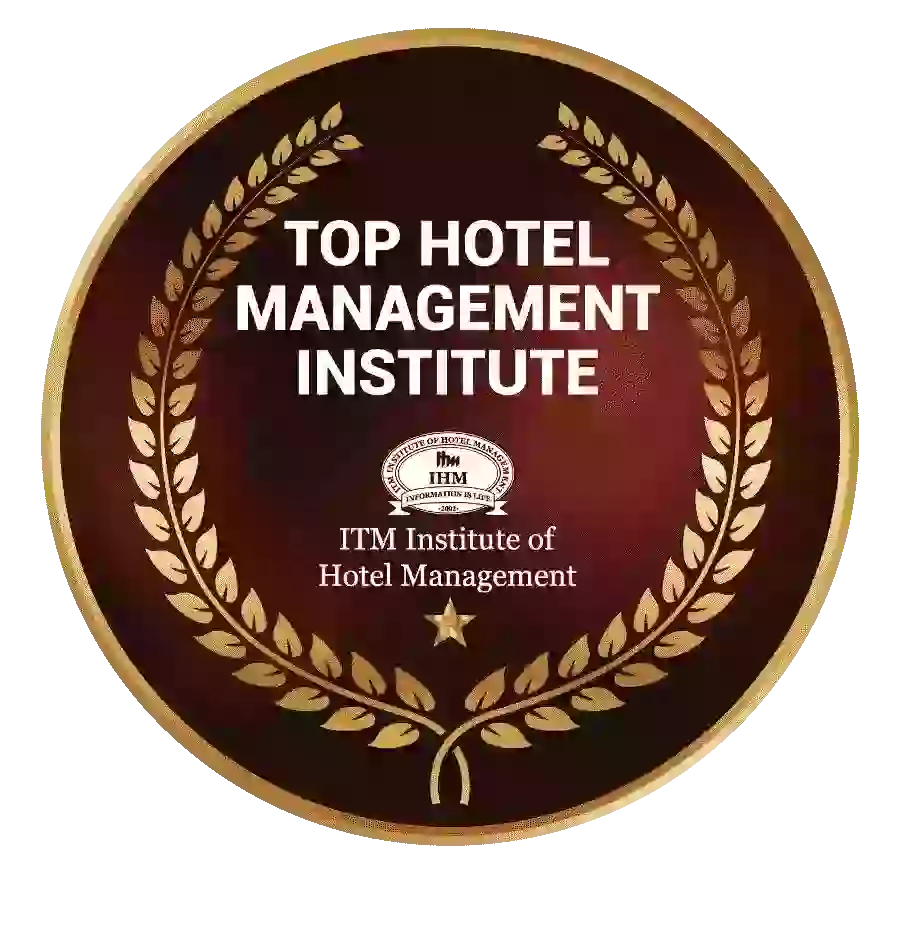 Ranked Top Hotel Management Institute awarded by Times Education Icon 2022
---
Quality Education, Outstanding Administration & Leading Infrastructure by Educational Excellence Awards & Conference 2021
---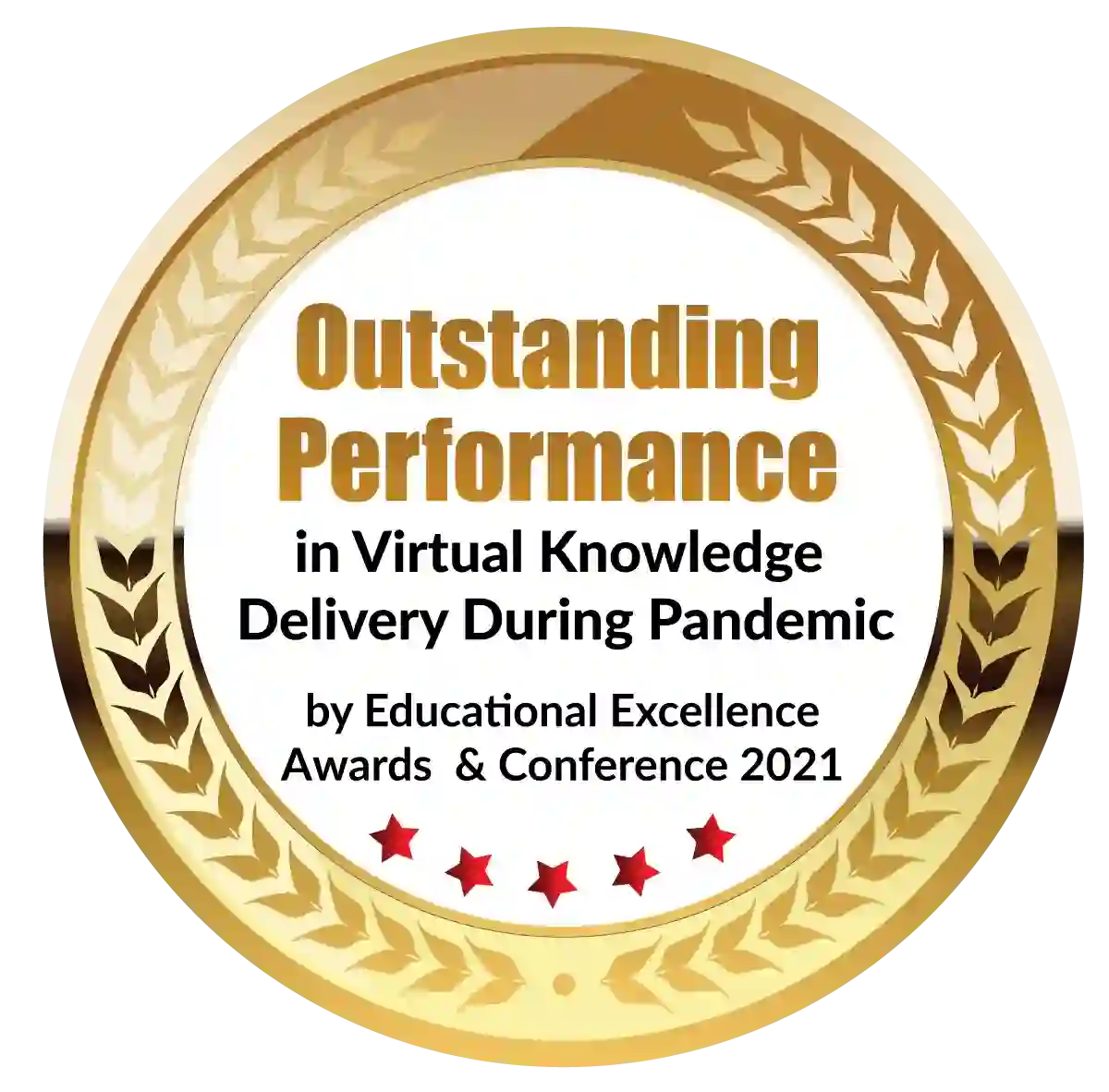 Outstanding Performance in Virtual Knowledge Delivery During Pandemic by Educational Excellence Awards & Conference 2021
As a result of the current generation's growing interest in employment in the hospitality industry, numerous hotels are opening every day. As a result, the hotel industry hires a sizable number of people in every department. If you are a young person looking to make money through a rewarding career in Hospitality management studies, we are well aware of your confusion in choosing the best college.
Mumbai has one of the best and largest infrastructures among the top institutes of hospitality management studies  in India, making it one of the top colleges for Hospitality management studies in the country. A variety of degrees are offered through face-to-face, online, and distance learning at Mumbai's top hospitality management studies  college. We have information on The Best Hospitality management studies in Mumbai to help you enroll in this program at one of Mumbai's top colleges.
The benefits of selecting the top hospitality management studies  school in Mumbai
You will be preparing yourself for success in a dynamic workplace in the future by enrolling in one of Mumbai's top colleges for a Bachelor of Hospitality hospitality management studies. The upcoming years will be busy. You may need to improve your multitasking skills in order to conform to the operational procedures followed by the hotel. The right management strategy and direction may be needed to complete a variety of tasks.
By enrolling in a course at a Bachelor of Hospitality college in Mumbai, a prospective student of hotel and Hospitality management studies has a number of important advantages and benefits to look forward to. The best and highest quality education should come first, followed by gaining practical experience through an internship at one of Mumbai's top hotels or restaurants.
You can keep employing the following skills: Attending a Bachelor of science in hospitality management college in Mumbai may make it easier to learn a variety of skills, including teamwork, management, leadership, and many others. These skills may be useful once you land a job. These skills might come in handy in professions unrelated to your own. Additionally, you will be able to develop soft skills in hospitality management studies, which are essential for a manager to be successful in any industry. With this, you can manage a wide range of people.
You can continue using the following abilities: Learning a variety of skills, such as teamwork, management, leadership, and many others, may be made simpler by enrolling in a Bachelor of science in hospitality management college in Mumbai. When you land a job, these skills might come in handy. These abilities might be useful in fields unrelated to your own. You will also be able to build soft skills, which are crucial for a manager to succeed in any sector. You can manage a variety of people with this.
Why did you choose Mumbai for your hospitality management studies?
Mumbai, in India, is the city that receives the most tourists each year. To serve and accommodate these prestigious guests, each large, well-known hotel dispatches its "Best from the Rest" staff. Working for such renowned and prestigious hotels and eateries can be very beneficial for gaining a lot of real-world experience. In addition to helping one add more accomplishments to their resume, the impressive surroundings and first-rate working conditions of such large hotels also serve to mark a professional's career with endorsements of "quality."
If you have a love for food and drink, great communication skills, and an outgoing personality, a career in Hospitality management courses in Mumbai is a great fit for you. Along with paying respectable salaries, the hotel and hospitality industries are very lucrative. The good news is that you can begin early—immediately after finishing your 10+2 post-intermediate education—if you are sincere about pursuing one of these careers. Mumbai has a large number of Hospitality management courses in Mumbai schools that may open up a variety of job opportunities for you in the hospitality sector. Working with large, renowned hotels and restaurants, event management firms, companies that offer food and drink and food services, travel agencies, and renowned travel and tourism organizations are just a few examples of these opportunities.
An explanation of hospitality management studies
The hospitality management studies industry is one that has expanded. To provide guests with a place to stay, food to eat, drinks to drink, and other necessary services, lodgings such as motels, inns, villas, luxury hotels, guest homes, and much more are now required. To handle something like that, you might need someone with the necessary skills. One of Mumbai's top management schools may give preference to a candidate without a degree.
I wonder why they prioritize. Given the size of the hotel industry, the manager may need expertise in a variety of fields, including business marketing, administration, housekeeping, accounting, and catering management. The visitor and staff will be able to consult an expert for the information and guidance they need. Let's examine a few of the many benefits in more detail.
An overview of the Mumbai hospitality management studies  school
A degree in career-focused hospitality management is offered by IT. The Institute of hospitality management studies  received NAAC accreditation thanks to its cutting-edge amenities, modern amenities, and modern campus infrastructure. placement of students in renowned and prestigious lodgings like the Taj Group, ITC Mourya Sheraton, Park Royal, JW Marriott, Hilton, and Hyatt. Because of the high standards of quality education provided by their highly experienced teachers, graduates of the hospitality management studies  College in Mumbai are placed well and receive competitive pay packages.
These qualities have helped the best hospitality management studies  institute in Mumbai win numerous awards and propelled it to the top of the list of hospitality management studies  courses in Delhi. Former students from the esteemed hospitality management studies  college in Mumbai have launched their illustrious careers at a number of prestigious and well-known restaurants in the Mumbai region.
The requirements for a Mumbai hospitality management course
Candidates who fulfill the following criteria may enroll in a hospitality management studies  college in Mumbai:
A 10+2 diploma is the minimum requirement for this course. One can select a certificate, diploma, or degree program depending on the price and length of the program.
A certificate program can be finished in six months to a year, a degree program in three years, and a diploma program in two years.
There might be extra requirements for admission to some institutions, like taking English in the 12th grade.
Dignified with Rankings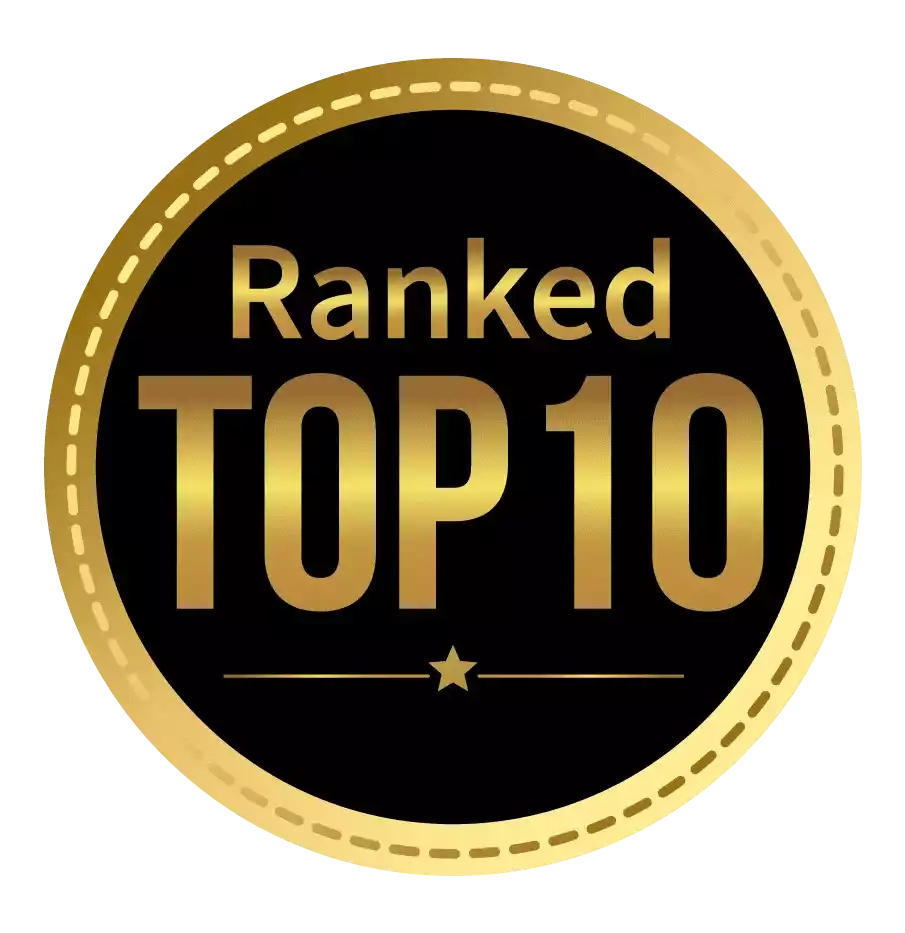 Amongst India's most promising Hotel Management Institute by Higher Education Review 2021
---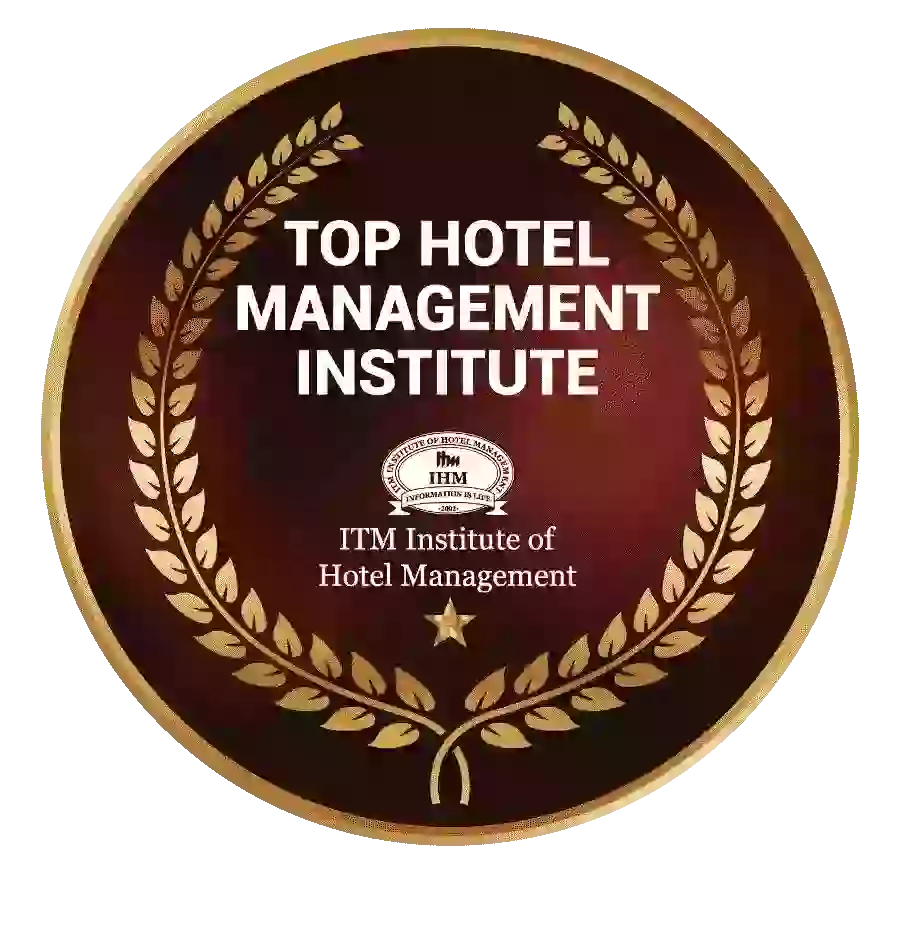 Ranked Top Hotel Management Institute awarded by Times Education Icon 2022
---
Quality Education, Outstanding Administration & Leading Infrastructure by Educational Excellence Awards & Conference 2021
---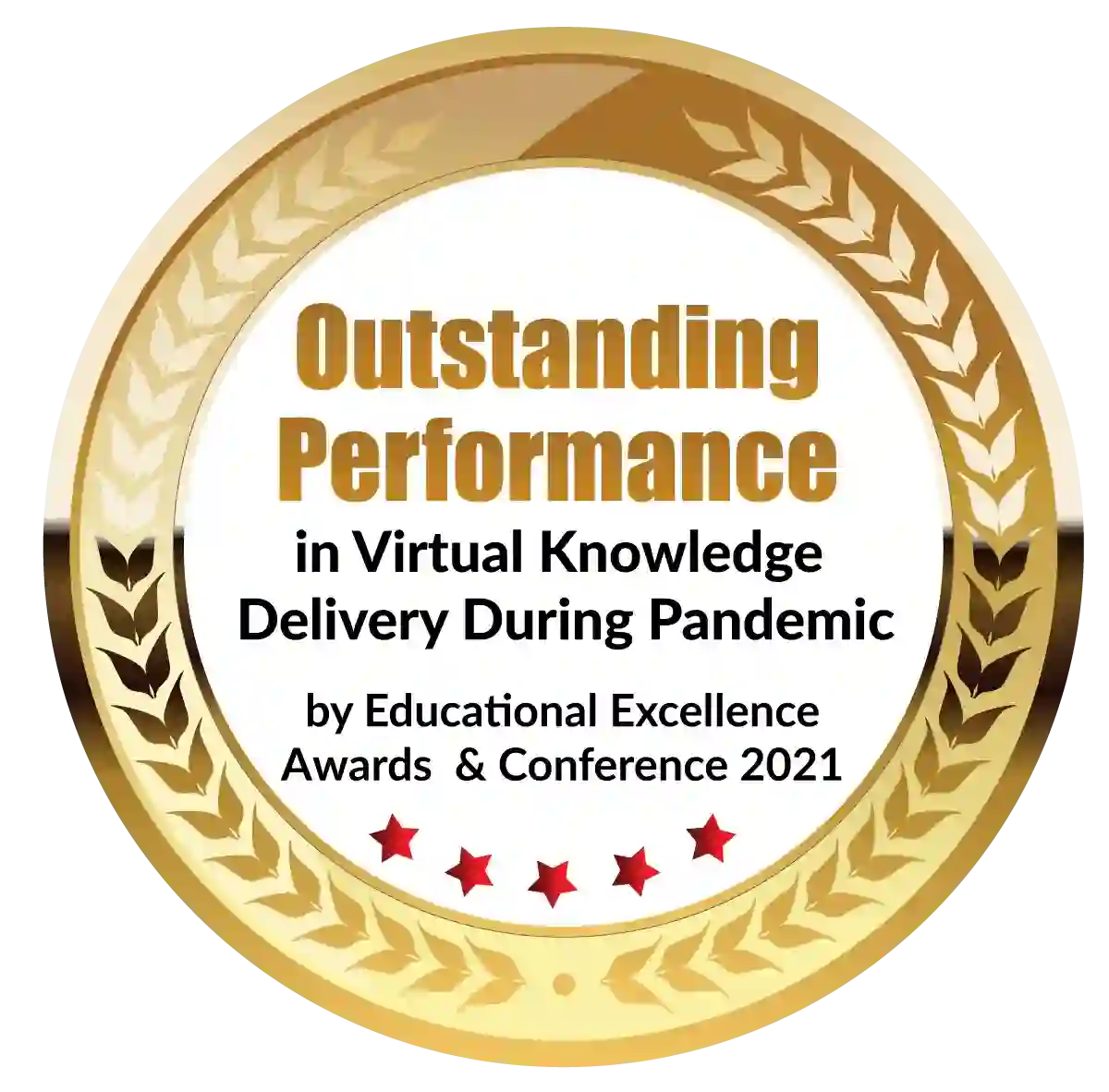 Outstanding Performance in Virtual Knowledge Delivery During Pandemic by Educational Excellence Awards & Conference 2021