Students Trained & Placed
Kitchen Training Facility
International & National Internships only at 5-star Properties
One to One Corporate Mentorship
An Entrepreneurial Culture at the Campus
Dignified with Rankings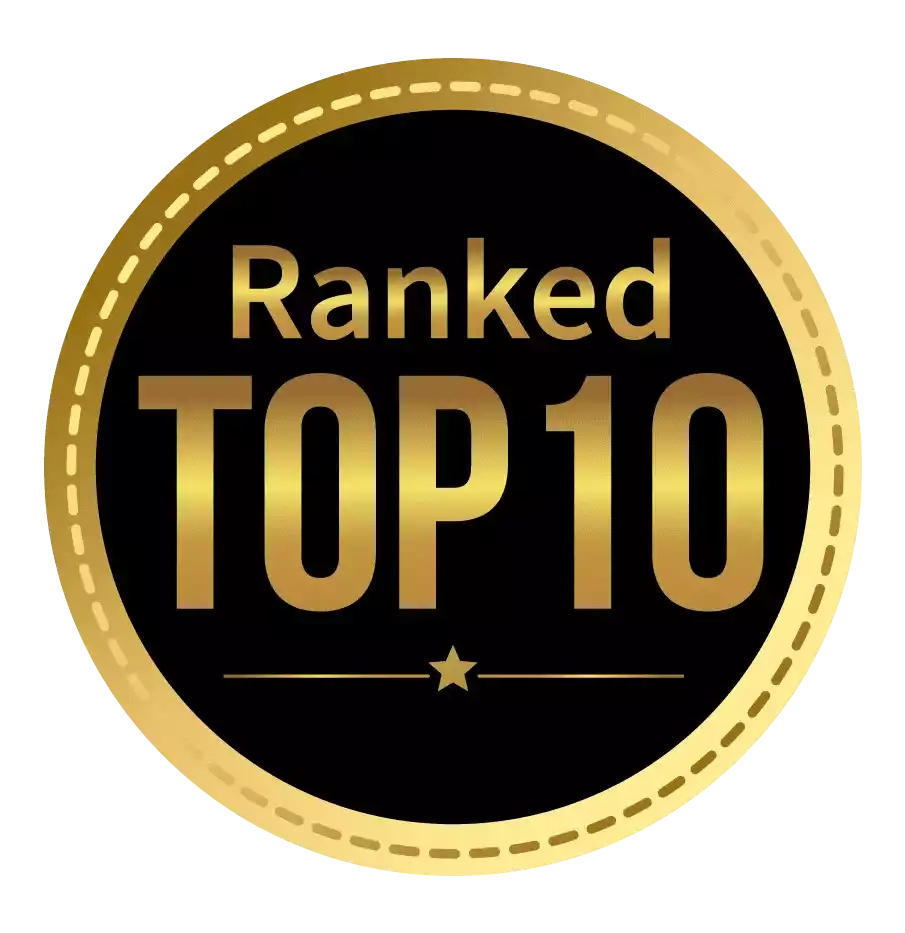 Amongst India's most promising Hotel Management Institute by Higher Education Review 2022
---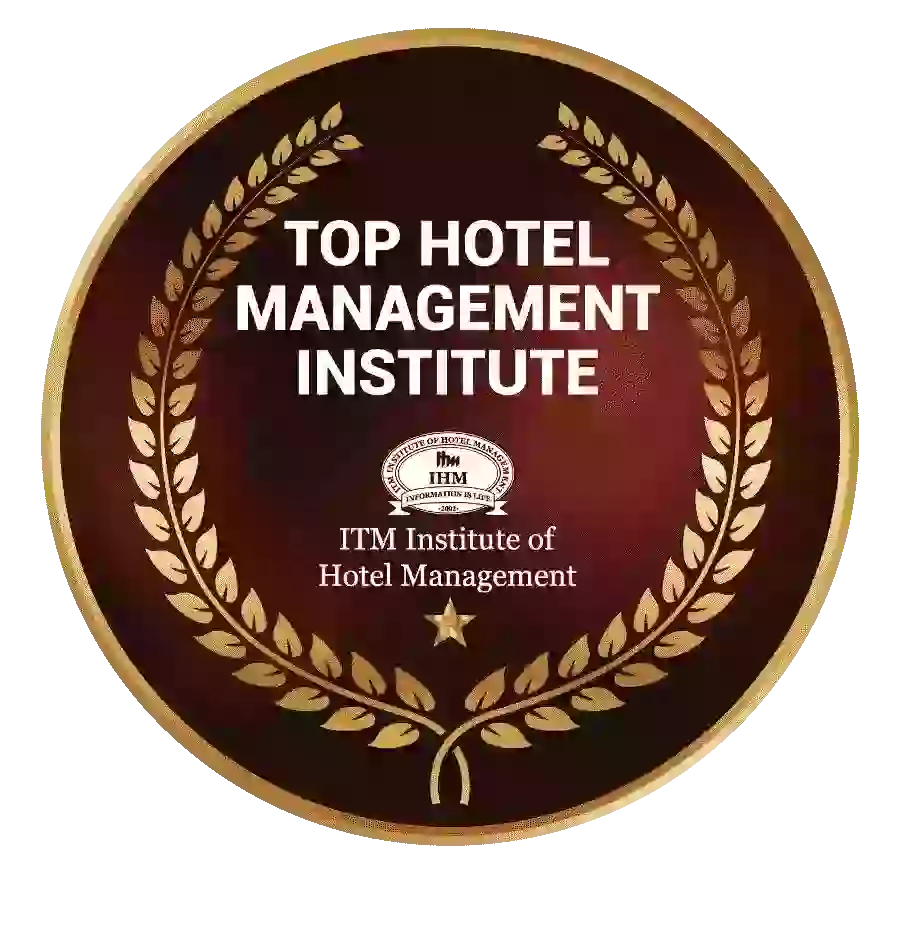 Ranked Top Hotel Management Institute awarded by Times Education Icon 2022
---
Quality Education, Outstanding Administration & Leading Infrastructure by Educational Excellence Awards & Conference 2021
---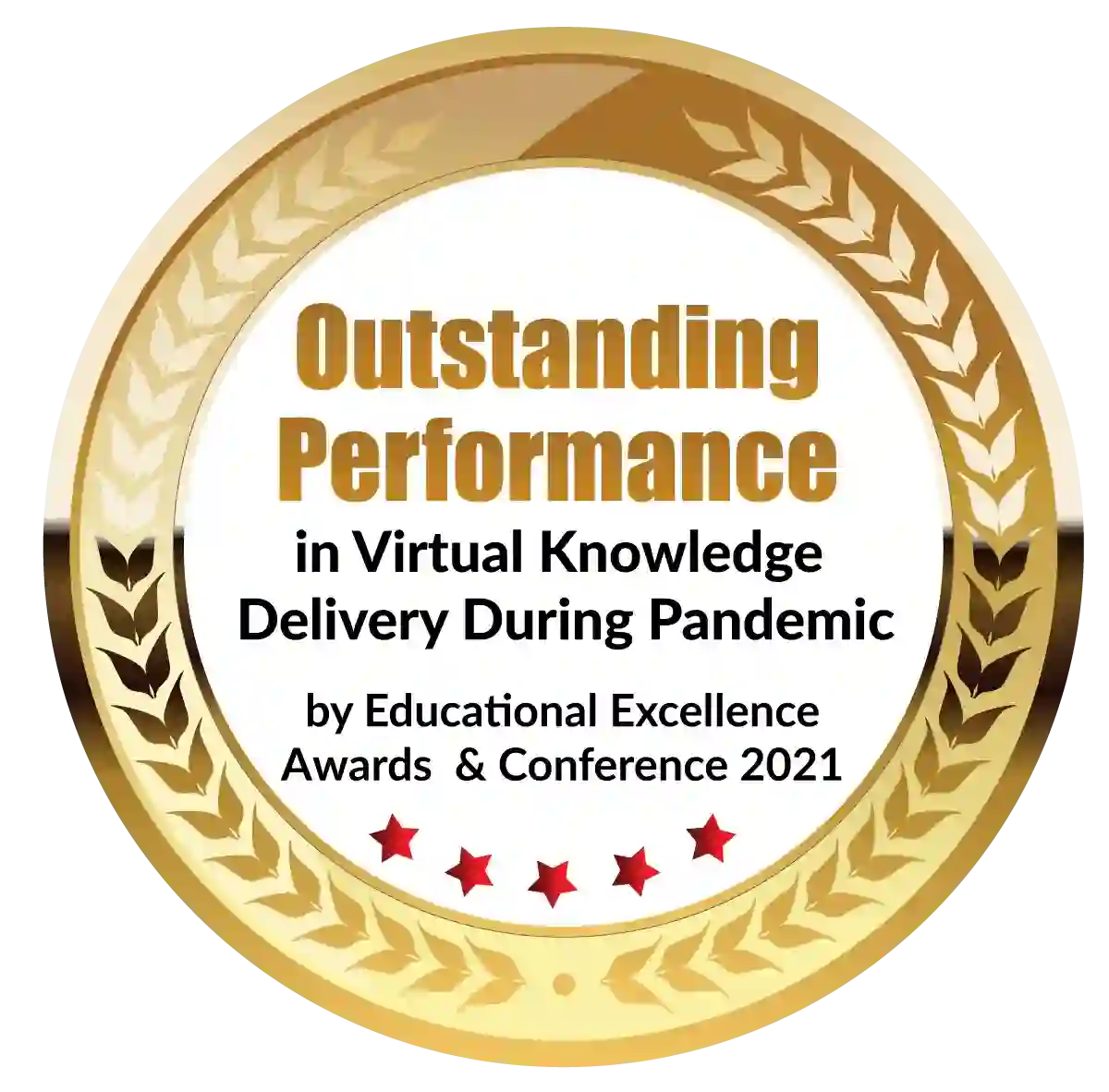 Outstanding Performance in Virtual Knowledge Delivery During Pandemic by Educational Excellence Awards & Conference 2021
The field of hotel and hospitality management is one of the most sought after options by multiple aspirants in the country. This demanding and fast-growing field requires individuals who are adept at communicating information efficiently and interacting with people from various areas of life. 
To be able to make the most out of a career in hospitality and hotel management, it is important for aspirants to consider pursuing a professional course from a reputed provider. Undergoing a hotel management degree from a good university can create significant opportunities for growth and development in the longer run. 
There are a number of undergraduate and postgraduate hospitality management studies and hotel management programs for students to choose from. Most of the subjects that are covered in these professional courses include organization of different hospitality services, management of kitchen operations, introduction to servicing of food and beverages as well as front office management. 
Some of the top hospitality studies and hotel management undergraduate courses include: 
1. Bachelor of Arts in Culinary Arts
This is one of the most preferred professional courses offered by the different hotel management colleges in Mumbai. The duration of this program is 3 years, but there are specific colleges that offer a more intensive training program of 4 years duration. 
This is a course that allows for students to develop relevant skills required in the culinary arts and food industry as well as related businesses. Students who are looking at career options as entrepreneurs or chefs in hotels and restaurants often opt for this course.
This is also a course that allows the development of personal and soft skills that can be employed for career growth and development in the longer run. 
2. Bachelor of Science in Hospitality Studies
A popular hotel management course (Mumbai) is a B.Sc in Hospitality Studies. This is a technical undergraduate program that enables the development of relevant knowledge and skills required for the demanding industry of hospitality. Students receive significant opportunities to gain practical exposure to the field with this degree. 
One of the advantages of completing this course is that students can even choose to enter the airline industry with this qualification. The scope of career opportunities presented with this degree includes housekeeping manager, food and beverages manager, hotel manager, chef and more. The average salary that an aspirant can expect to receive with this degree is around INR 4 LPA. 
3. Certificate Course in Cruise Operations 
ITM Group of Institutes offers an excellent certification program in Cruise Operations, which is the first of its kind in the country. This is one of the fastest-growing career options within the field of hospitality and the course is designed to impart the relevant knowledge required for the cruise line industry. 
There are multiple benefits of receiving employment in this specific line of work. These include the ability to travel, learn of new cultures and visit different international destinations. Students who are looking for opportunities abroad will also be given multiple choices to consider with a certificate course in this specific program. 
Students learn the technical know-how of the hospitality industry required for cruise line employment. The training is conducted by industry experts and additional guidance and direction is provided by professionals within the field. 
In addition to these undergraduate courses, there are specialized postgraduate courses that students opt for to continue their education and develop relevant knowledge. Some of the top postgraduate hotel management and hospitality courses include MBA in Hospitality, M.Sc in Tourism and Hospitality Management and MBA in Hotel Management. 
Aspirants with the highest level of training which is an MBA in Hospitality or Hotel Management gain the skills of adapting to different shifts in consumer trends and inculcating newer technologies into existing hospitality methods. Executives with an MBA in Hospitality or Hotel Management can go on to create flexible and dynamic careers that evolve with the growth of the industry. 
There are different areas that are included within this professional and intensive program. The business niches that are included within the hospitality industry include marketing, technology and various labour and safety regulations. Any international business and real estate training is also provided via these courses. 
Undergoing the right undergraduate and postgraduate courses can prepare individuals to perform a variety of different industry-specific functions. These include: 
Taking global perspectives into consideration when making different business-related decisions.
Management of numerous chains of supply, vendors, budgets and staff.
Catering to a diverse clientele and providing adequate solutions to raised queries or concerns.
The motivation of staff from all departments of the organization.
Quick and efficient adaptation of marketing strategies to new and emerging trends.
A Master's in Hospitality Management is primarily focused on the management of the organization on a whole. An MBA in Hospitality and Hotel Management, on the other hand, places significant emphasis on business management. 
Choosing to pursue an MBA in Hospitality and Hotel Management will require students to undertake different types of courses such as organizational behaviour, leadership development, business communication, marketing management, operations management and corporate finance. These are some of the foundation-level courses that are conducted in the first year of this professional program. 
The completion of the foundation level allows for students to undertake the more advanced courses of the program such as Food Service administration, casino and gaming management, convention and meetings management and human resources management in hospitality. 
In addition to professional programs such as undergraduate and postgraduate degrees in hospitality studies and hotel management, there are also numerous courses available online that students can choose to undertake. Many of these courses are available on popular platforms such as Coursera and Udemy. 
Most of these online courses range from 1-14 hours to 10-16 weeks in duration and can be completed at one's convenience. The advantage of undergoing online hospitality and hotel management courses is that students can absorb the content at their own pace and can pursue the same alongside a job or while in employment. 
Some of the popular online courses to consider include Food and Beverage Management by Coursera, Fundamentals of Hospitality Revenue Management, Sustainable Tourism by Coursera, Hotel Management by Coursera and Food and Beverage by Royale Institution. 
Selecting the right course can be dependent upon what the aspirant's interests and expectations are, as well as what they aim to achieve professionally. Undergoing a combination of professional and online courses can equip individuals with the relevant skill sets required by this industry. 
Dignified with Rankings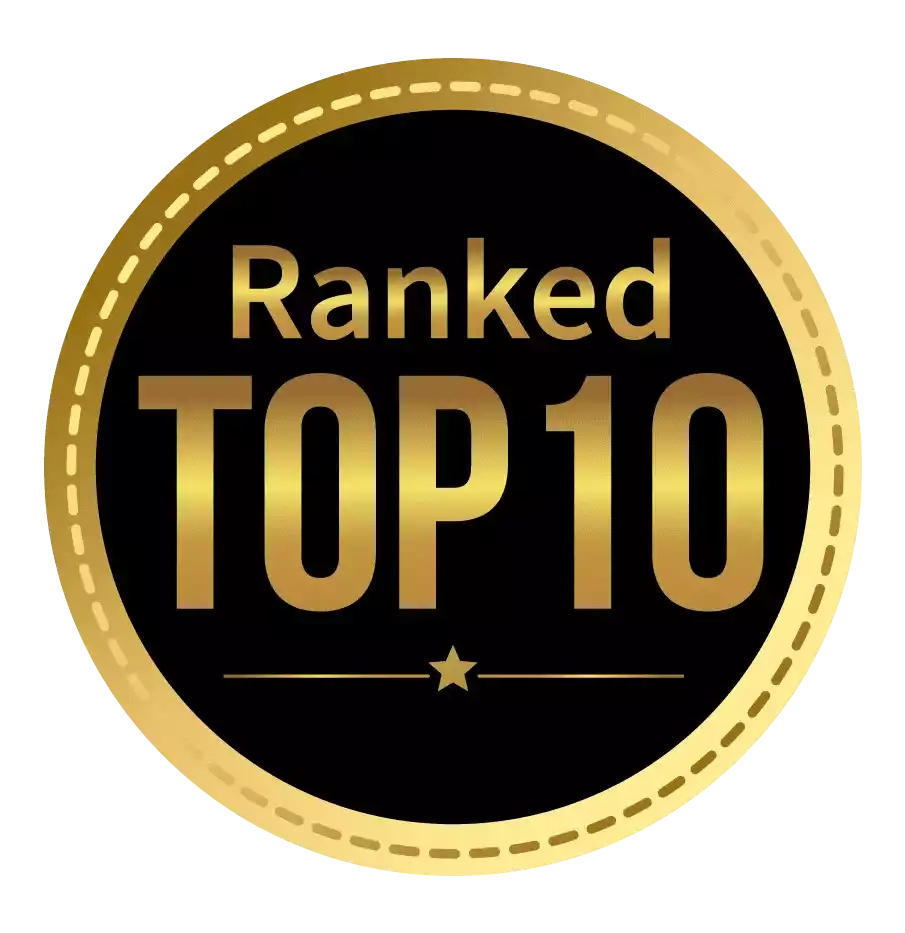 Amongst India's most promising Hotel Management Institute by Higher Education Review 2021
---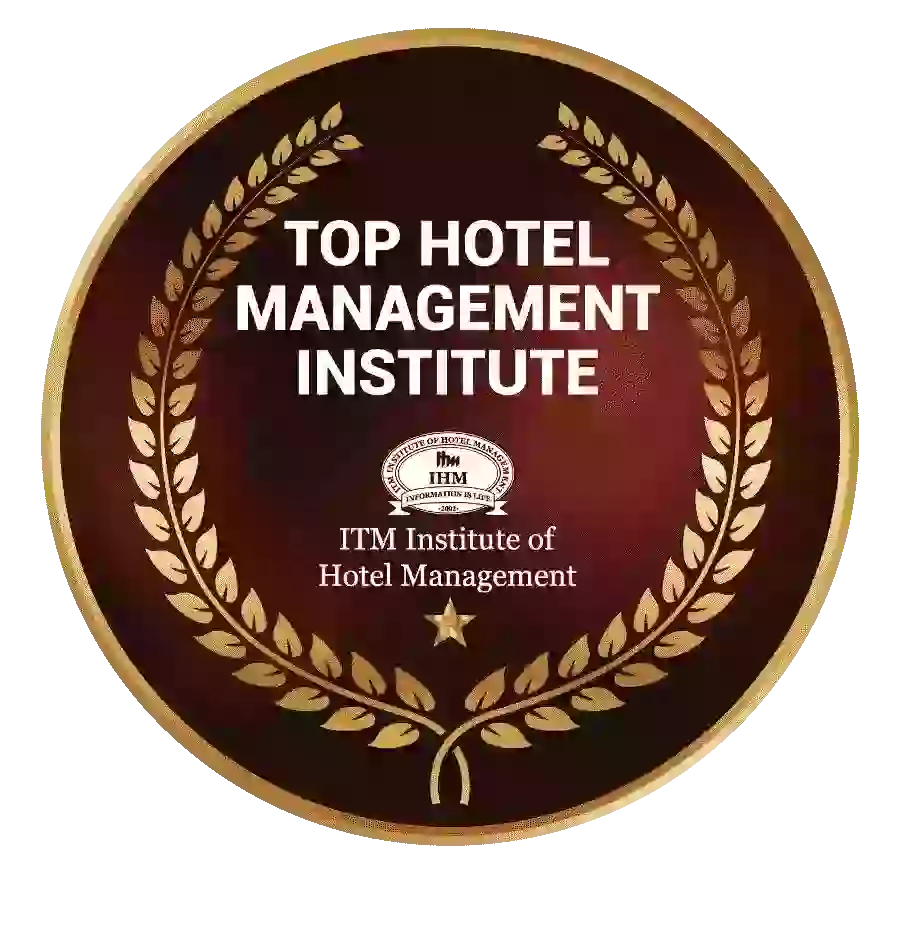 Ranked Top Hotel Management Institute awarded by Times Education Icon 2022
---
Quality Education, Outstanding Administration & Leading Infrastructure by Educational Excellence Awards & Conference 2021
---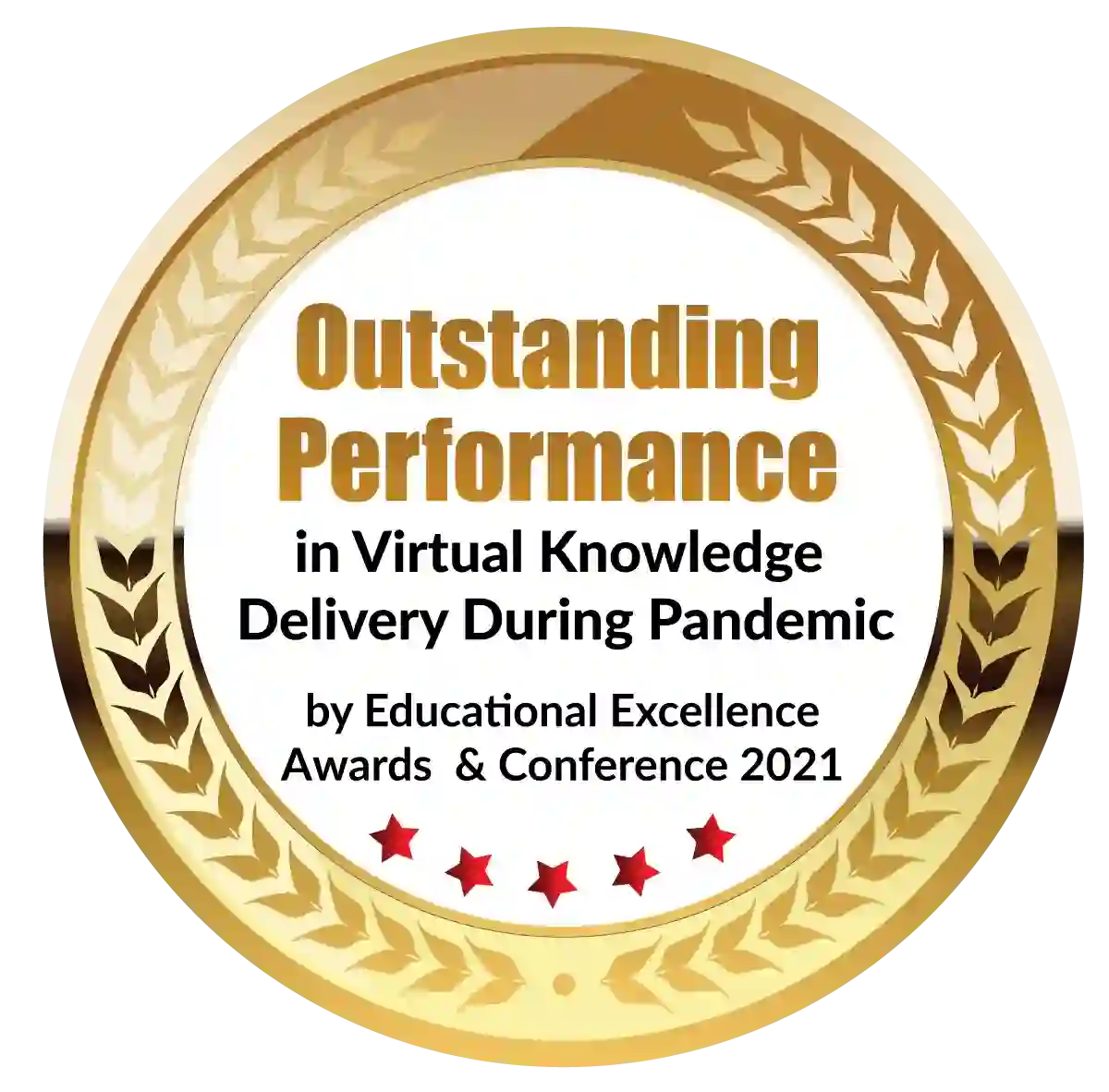 Outstanding Performance in Virtual Knowledge Delivery During Pandemic by Educational Excellence Awards & Conference 2021