Students Trained & Placed
Kitchen Training Facility
International & National Internships only at 5-star Properties
One to One Corporate Mentorship
An Entrepreneurial Culture at the Campus
Dignified with Rankings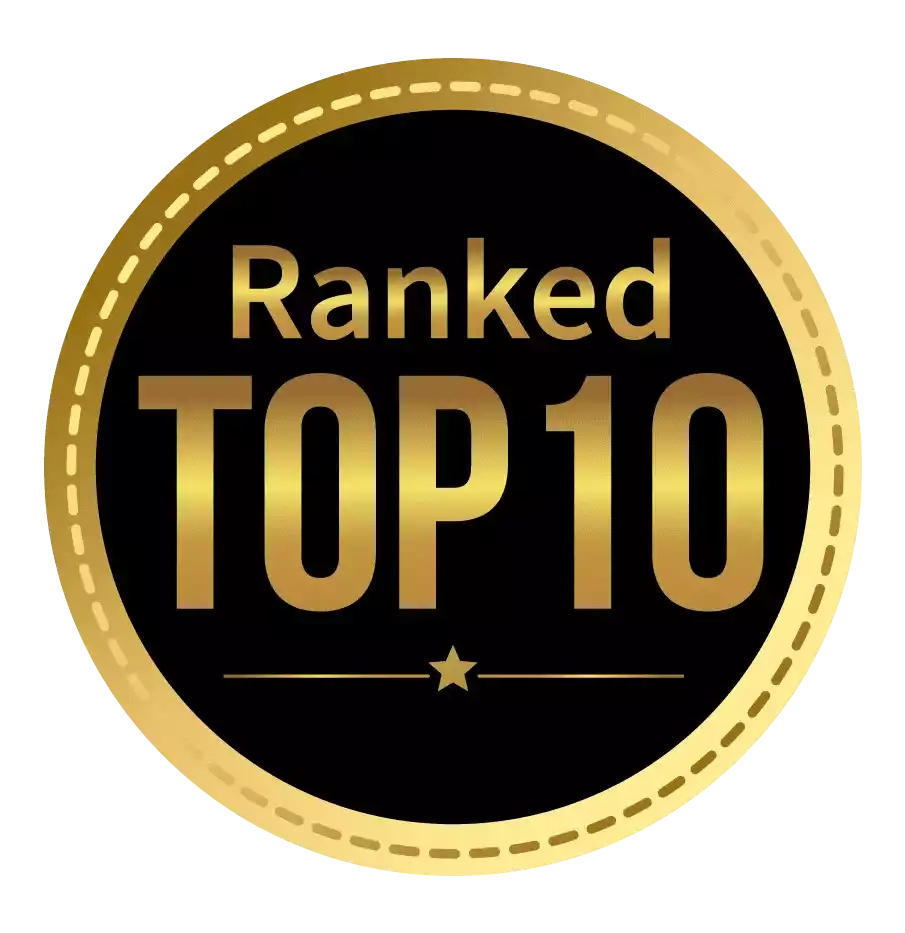 Amongst India's most promising Hotel Management Institute by Higher Education Review 2022
---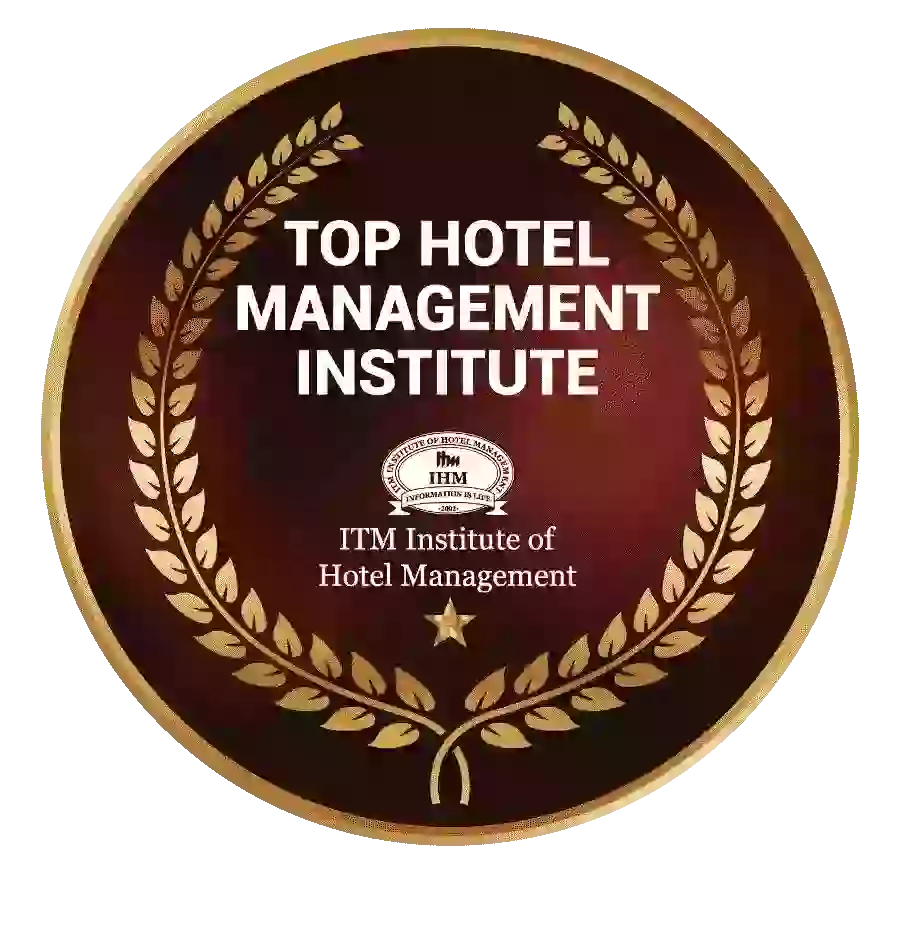 Ranked Top Hotel Management Institute awarded by Times Education Icon 2022
---
Quality Education, Outstanding Administration & Leading Infrastructure by Educational Excellence Awards & Conference 2021
---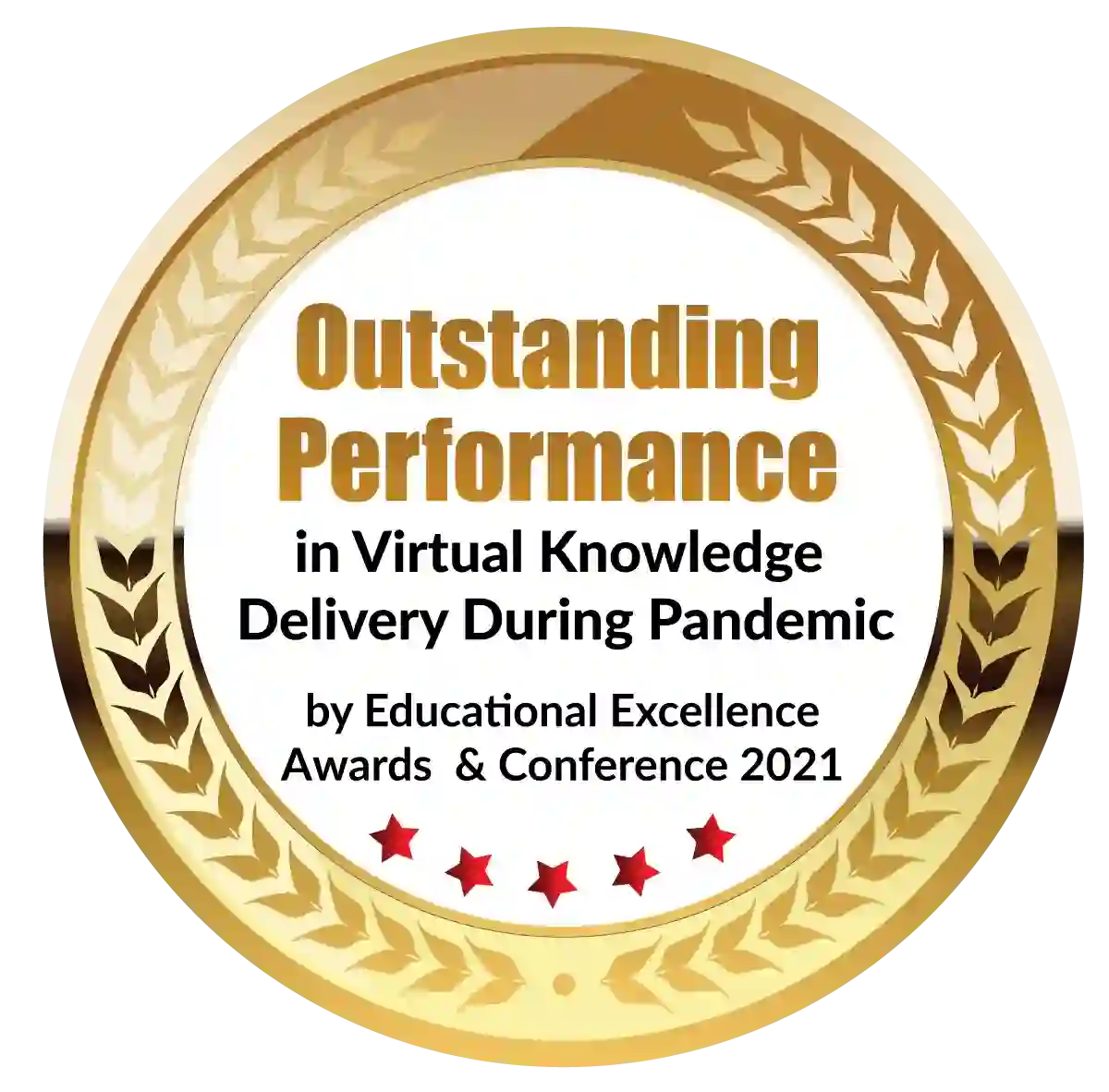 Outstanding Performance in Virtual Knowledge Delivery During Pandemic by Educational Excellence Awards & Conference 2021
In full-time, part-time, and online formats, management institutes in India offer courses in hospitality management studies. It is one of the management job profiles that can be adjusted the most because it includes a variety of tasks. A degree in hospitality equips you for a variety of jobs in the sector, gives you the chance to innovate and reform it, and opens up exciting opportunities around the world. As the industry becomes more well-known, professionals who choose a career in hospitality management encounter new challenges every day. What are the intelligent choices you should make to give yourself an advantage and earn the opulent lifestyle this business has to offer? Let's look at it. One of the top hotel management institutes in India offers the following courses in hospitality management studies.
What are Hospitality Management studies?
The application of management principles in the hospitality industry is the main topic of Hospitality Management studies. A job in this area is now increasing quickly and includes a variety of fields, including travel, tourism, the hotel industry, catering, cleaning, and more. Hospitality management studies offer students the option to gain practical experience in a variety of fields, including management, service, housekeeping, cooking, front office operations, and more. Through Hospitality Management studies, students can also learn more about sales and marketing, human resource management, hotel and catering law, financial management, property management, and other topics.
The following topics are covered by Hospitality Management studies:
Several management theories, including project management, operations management, leadership management, and company strategy.
Entrepreneurship in the tourism, event, and hospitality industries.
application of business-related theories and tactics.
Types of courses in hospitality management studies
The students can enroll in a variety of courses in Hospitality Management studies to get their foot in the door.
B.Sc in Hospitality and Hotel Administration - 3 Years
Students can choose to major in hospitality and hotel administration to study event planning, customer service, front desk management, accounting, sales, and other areas within the industry. The students must pass their 10+2 qualifying exam and obtain a passing grade on the entrance exam in order to be admitted.
BBA in Hospitality, Travel & Tourism - 3 Years
Students that pursue a BBA in Hospitality, Travel & Tourism will be able to specialize in the sector at a more advanced level. Through this three-year study, students can learn more about marketing, sales, tour planning, tour operation, holiday consulting, front desk, housekeeping, and other topics. The entrance exam is used to determine admission, and applicants must have achieved the minimum required marks in their 10+2 graduation.
MBA in Hospitality Management - 2 Years
To hone their managerial, hospitality, and catering skills, undergraduate students might enroll in an MBA in Hospitality Management studies. It will be advantageous for the students to finish their MBA in order to find employment in the hospitality industry. Students applying for admission must be graduates in any subject, though a BBA in hospitality management is preferred.
M.Sc Tourism and Hospitality Management - 2 Years
The M.Sc. in Tourism and Hospitality Management studies is the best option for students who want to apply to a program where both hospitality and tourism are prioritized. The two-year postgraduate program's goal is to give students a thorough understanding of the tourist industry as well as the management, customer service, and sustainability skills they will need.
MBA Hospitality
The MBA in Hospitality is an option for students who want to pursue a career in this industry but do not come from a management or hospitality background. Students' attendance and service abilities will be honed over this two-year postgraduate program. Students in this course may have studied in any undergraduate discipline.
Specializations Offered in Hospitality Management Studies
Tourism Management
Event Management
Hospitality Marketing
Luxury Hospitality
Hospitality Finance
Eligibility Requirements for Hospitality Management Studies (UG & PG)
Both undergraduate and graduate schools in this discipline offer a variety of courses. Students will be able to apply for their preferred course based on their qualifications and preferences. The majority of these courses' admissions are handled through entrance exams. Any student who does not meet the eligibility requirements will not be allowed to take part in the admissions process. The courses available for Hospitality Management studies, along with the prerequisites for each, are shown below. It should be mentioned that depending on the institution and admission exam for which they are applying, the eligibility requirements may change.
BSc in Hospitality and Hotel Administration
Students must have successfully completed their 10+2 (or equivalent) exams from a reputable institution.
English ought to have been one of the subjects you took in 10+2
Students should have achieved proficiency in English on the qualifying exam.
Exams for entry - GNIHM JET and NCHMCT JET
BBA in Hospitality, Travel & Tourism 
Must have passed the 10+2 (or equivalent) exams from an accredited institution.
Although any stream is acceptable, commerce is desired.
The pupils were supposed to get an overall score of at least 50%. For SC/ST students, a 45 percent overall score is required.
Exams for Admission - LPUNEST
MBA
Students must have received at least 50% in their 10+2nd grade (or its equivalent) exams.
A recognized university degree in engineering, B.Sc., BBA, or B. Com. with a minimum GPA of 50% is also required.
The preference will go to students with a minimum of two years of job experience.
CAT, CMAT, XAT, NMAT, GMAT, and MAT are entrance exams
MSc Tourism and Hospitality Management
Should have earned a Bachelor's degree from an accredited university with a minimum grade point average of 50%.
When a student enrolls in a 3-month bridge course prior to beginning their master's program, certain institutions will accept them even though they are from a different stream than hotel management.
NCHMCT PG entrance exams
MBA Hospitality
Students must have received at least 50% on their 10+2 and graduate level exams.
Students with at least two years of experience will be given preference.
Admissions test: CAT, XAT, GMAT, NMAT.
Admission Tests for Undergraduate Hospitality Management Studies
Admission Tests for Postgraduate Programs
NCHMCT PG- In order to be admitted to postgraduate hospitality studies, students must pass the NCHMCT PG entrance test. The authorities will evaluate applicants' additional eligibility requirements in addition to their performance on the entrance exam.
CAT- The Indian Institute of Management, often known as the IIMs, administers the Common Admission Test, also known as the CAT, on a rotating basis. The students can take the CAT and be eligible for admission to postgraduate management programs.
XAT- For post-graduate management admissions, XAT is administered by XLRI, Jamshedpur. Students can apply for admission to these courses by passing the XAT exam.
GMAT- Admissions to hospitality management studies also accept the GMAT or Graduate Management Admission Test. The Graduate Management Admission Council administers the entrance exam (GMAC).
NMAT - For admission to postgraduate programs in hospitality management studies, students may take the  NMIMS Management Aptitude Test (NMAT). Online testing is used for the exam.
If you want to travel the world, this industry is a wonderful choice for a career.  With every new technological advancement or improvement in the guest experience, more diversified and unusual job opportunities become available to those who have completed their courses in hospitality management studies at the top hotel management colleges.
Dignified with Rankings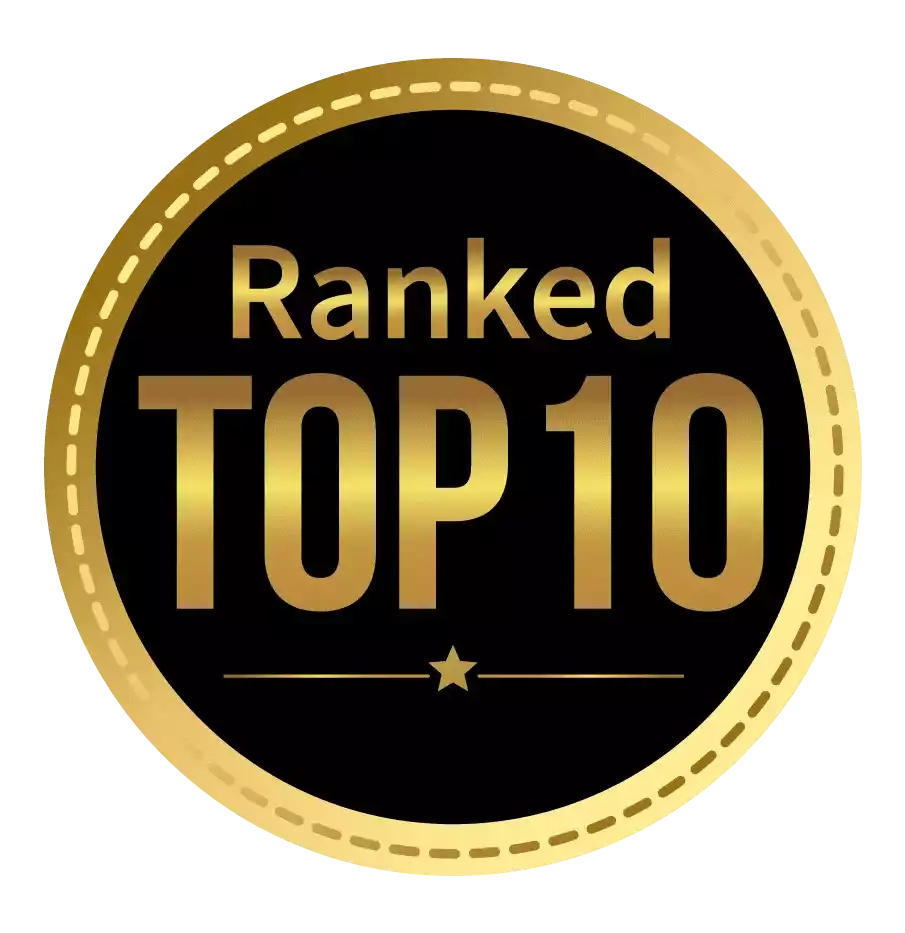 Amongst India's most promising Hotel Management Institute by Higher Education Review 2021
---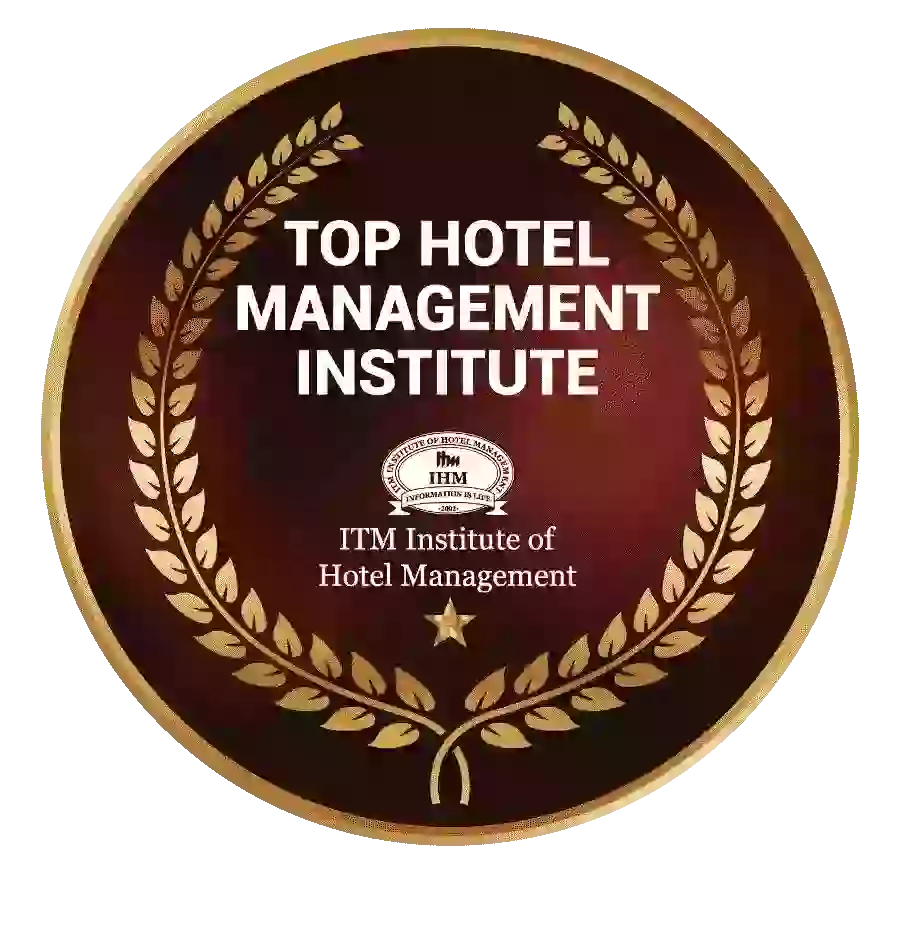 Ranked Top Hotel Management Institute awarded by Times Education Icon 2022
---
Quality Education, Outstanding Administration & Leading Infrastructure by Educational Excellence Awards & Conference 2021
---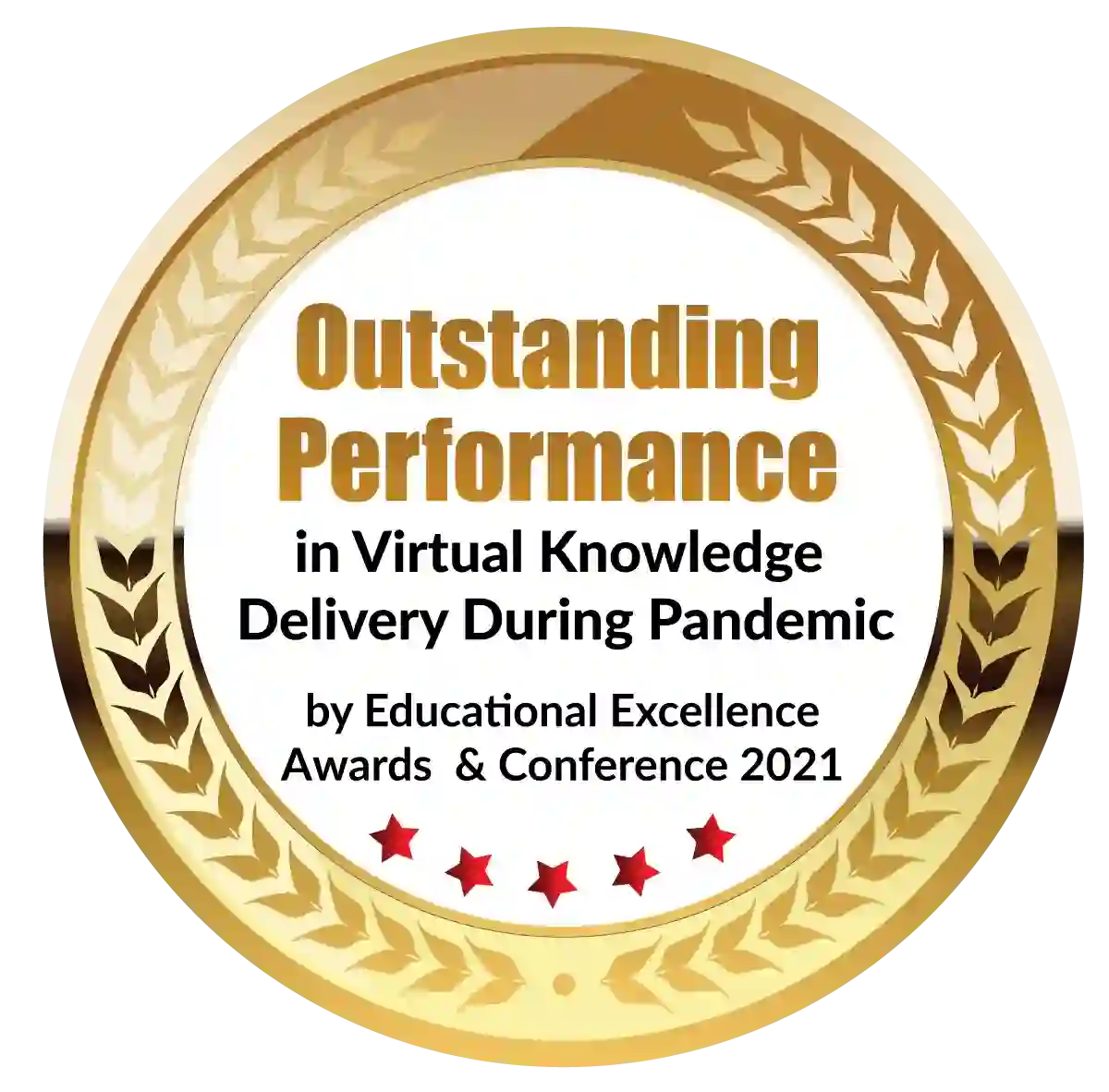 Outstanding Performance in Virtual Knowledge Delivery During Pandemic by Educational Excellence Awards & Conference 2021