Students Trained & Placed
Kitchen Training Facility
International & National Internships only at 5-star Properties
One to One Corporate Mentorship
An Entrepreneurial Culture at the Campus
Dignified with Rankings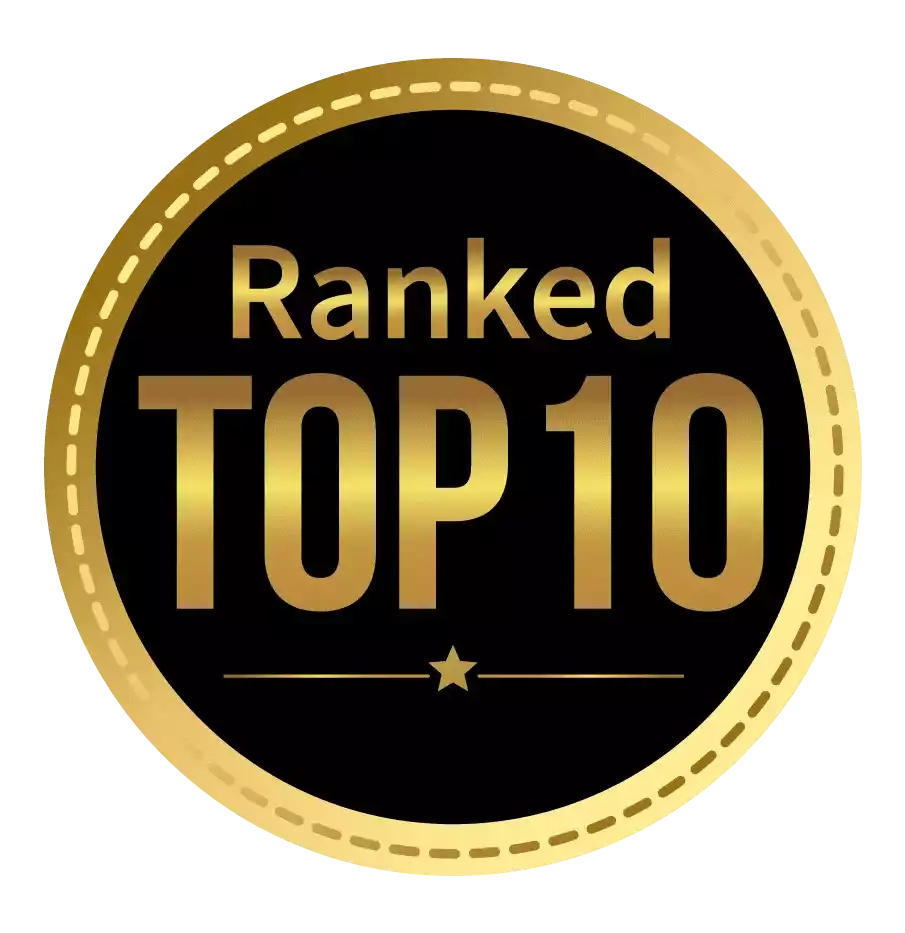 Amongst India's most promising Hotel Management Institute by Higher Education Review 2022
---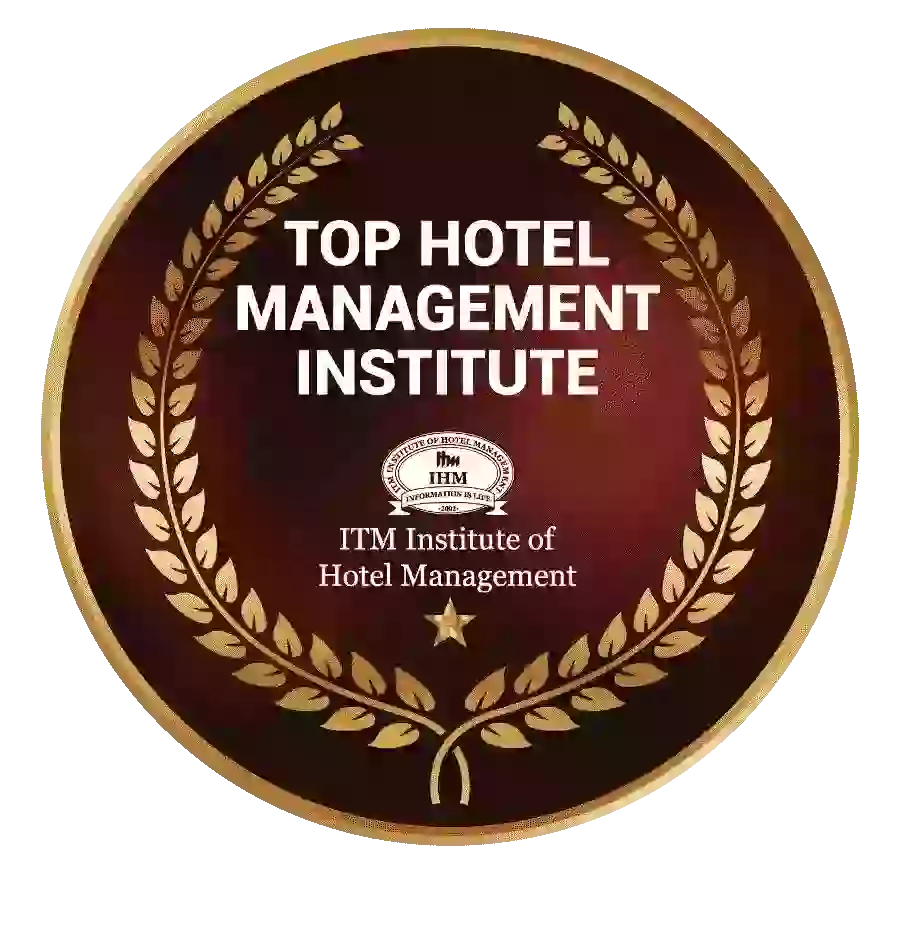 Ranked Top Hotel Management Institute awarded by Times Education Icon 2022
---
Quality Education, Outstanding Administration & Leading Infrastructure by Educational Excellence Awards & Conference 2021
---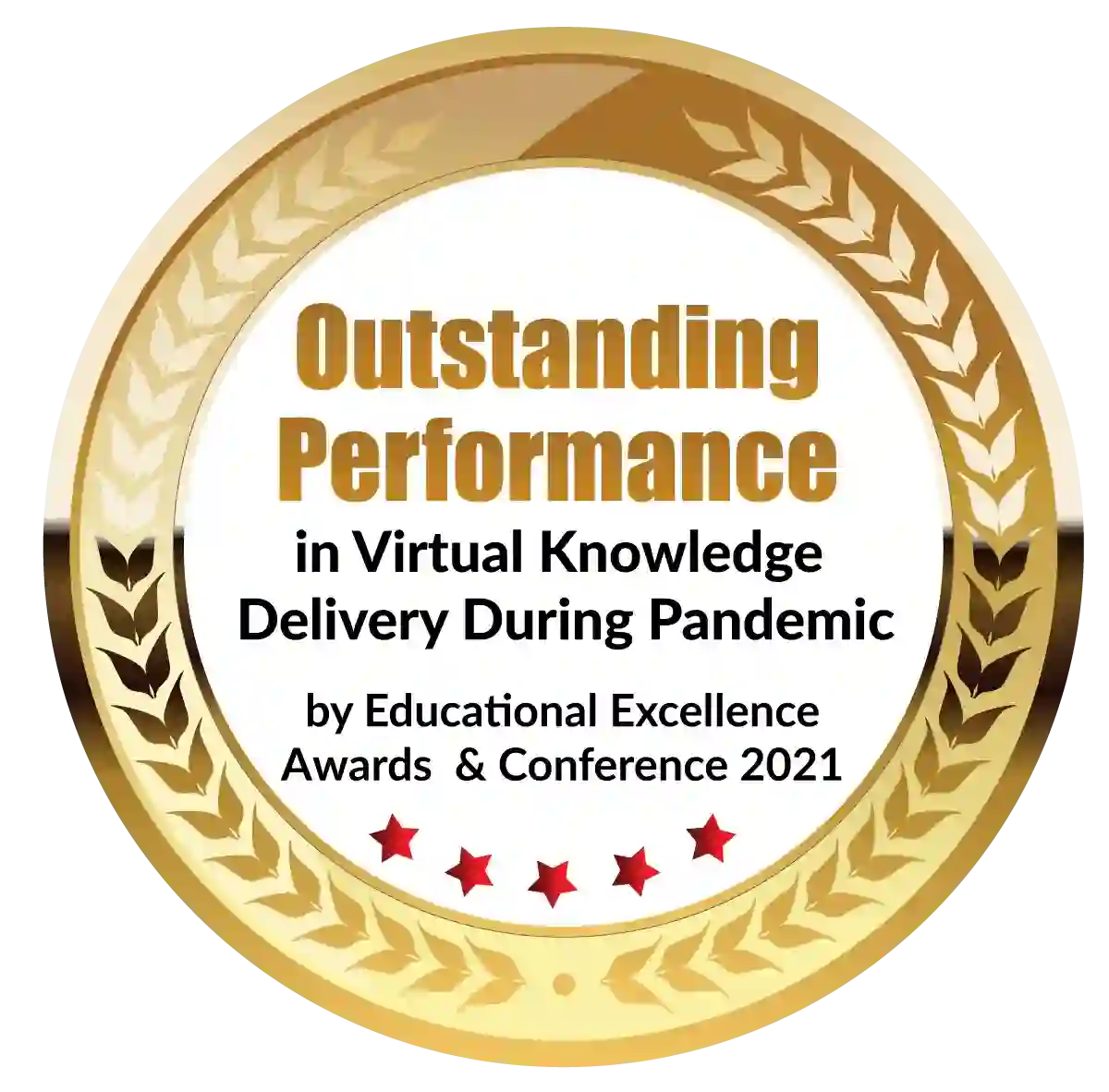 Outstanding Performance in Virtual Knowledge Delivery During Pandemic by Educational Excellence Awards & Conference 2021
Working in the hotel management industry is undoubtedly enjoyable, with daily interactions with new people and travel to new work locations. The field has become even more exciting as a result of numerous technological developments and products. It is currently one of the world's fastest-growing industries. You can work in any country you want because there are hotels everywhere. To do this, you'll obviously need the necessary hotel management training and experience.
There are numerous job opportunities available in this industry, ranging from entry-level to executive positions. Along with all of the obvious advantages, the travel and tourism industry also offers competitive pay scales. This provides yet another compelling reason for prospective students to pursue a Bsc in hotel management. Furthermore, you can select from a wide range of job profiles based on your preferences and skill set.
So, if you're interested in hotel management courses after the 12th, read this article.
Hotel management course details in Mumbai offer jobs in travel and tourism.
When you enroll in a hospitality degree program, you will also learn insider information about the travel and tourism industry. In this industry, you can work on cruise ships, private jets, and airlines. Job descriptions for positions in customer service, sales, managing guest relations, back-end marketing, and other fields can be found here.
The tourism industry in every country is rapidly expanding as a result of factors such as globalization, social media, societal changes, and so on. As a result, more people are traveling to different places, increasing the demand for hospitality jobs. Activities also include organizing tours, writing travel guides, organizing destination events, and so on.
Careers in Hotel management course details
A Bsc hotel management provides you with a wide range of career options in India and abroad, as well as incredible salary packages for every profile. An HM professional's annual salary in India ranges from 2 lakhs to 20 lakhs.
Let us now examine the various industries and the exciting job opportunities they offer students.
Food and Beverage Jobs
Restaurants, catering, fine dining, food trucks, cafes, bakeries and confectioneries, nightclubs, and so on are all included. This is one of the most important industries. Students at IHM colleges receive specialized training in cooking as well as food and inventory management. One can easily find managerial positions after completing Hotel management course details.
A chef is in charge of more than just preparing food and dishes for customers. creating menus, managing inventories, supervising kitchen staff, and adhering to food standards, codes, and regulations Sous chefs, head chefs, executive chefs, pastry chefs, and so on are all types of chefs. The head chef leads the team, a sous chef prepares each meal, and the pastry chef oversees all the sweet treats.
Culinary Director: He oversees the entire culinary operation and develops a detailed plan for the kitchen and waiting staff. He is also in charge of meeting the needs of visitors and guests. He is also in charge of general workforce delegation.
A catering manager- The catering manager creates menus for various events. as well as
explains the client's needs during daily staff meetings
teaches the staff basic manners and etiquette
restricts the amount of inventory
ensures that as little food as possible is wasted
assigns tasks and shift schedules to employees
You can pursue the following careers after completing Hotel management course details in Mumbai:
Manager of Guest Relations: This position entails taking special care of customer reservations, guest services, and ensuring that they have a pleasant visit. This entails communicating with them and informing them of the services provided by your organization.
You will be in charge of coordinating hospitality services as you plan events, approve and finalize menus, supervise visitor stays, ensure the team treats them with respect, and so on.
When people travel to different parts of the world, they may find it difficult to express their needs and navigate the tour.
As a communications expert, you must act as a mediator and guide them throughout the process. Manager of Digital Marketing and Director of Human Resources He or she is knowledgeable about online marketing and social media. Running various online campaigns, maintaining an online presence, and conducting digital promotions for a brand are all part of this job.
Tour manager - This job entails creating customized vacations for clients based on their travel needs, preferences, and occasion.
Events, sports, wellness, and leisure positions are available.
Formal and informal social gatherings account for a sizable portion of this business. Yes, we're talking about MICE (Meetings, Incentives, Conferences, and Events), weddings, big milestone celebrations, spas and saunas, wellness retreat programs, sports festivals, and so on.
Here are some examples of career paths related to the above-mentioned areas in Hotel management colleges near me - 
Hotel Event Coordinator
Wedding Planner
Spa Attendant 
Banquet Manager
Project Manager
Sports Event Executive
VIP Services Manager
Wellness Area Manager
Other functional job roles also include - 
Office Coordinator
Finance Manager
Front Desk Executive
Housekeeping Manager
These profiles have to work in coordination with the entire hotel staff as well as the client to make things happen.
Experience in the field of Hotel management colleges near me -
You might be wondering what it's like to work in this industry right now. Here are a few highlights you should be aware of:
You will have the opportunity to interact with and meet people from various cultures and dialects, which will help you grow as a person. - both personally and professionally.
Because of all of the aforementioned factors, you will also leave with a strong professional network.
Because this is a global industry, you will have the opportunity to learn about international mannerisms and hotel etiquette while taking this course.
This field involves more practical training than classroom lectures, making learning more enjoyable.
You receive practical instruction from some of the best in the field.
In this course, your hard and soft skills are polished.
Different aspects of hotel management -
Hospitality Property Management
Communications Specialist
Housekeeping
Front Office Management
Event management
Legal Matters
Business Development and Sales
Finance & Accounting
Project Management
Hotel Financial Accounting
Public Relations
Marketing (Online/Offline)
Food & production services
Menu planning and design
Dignified with Rankings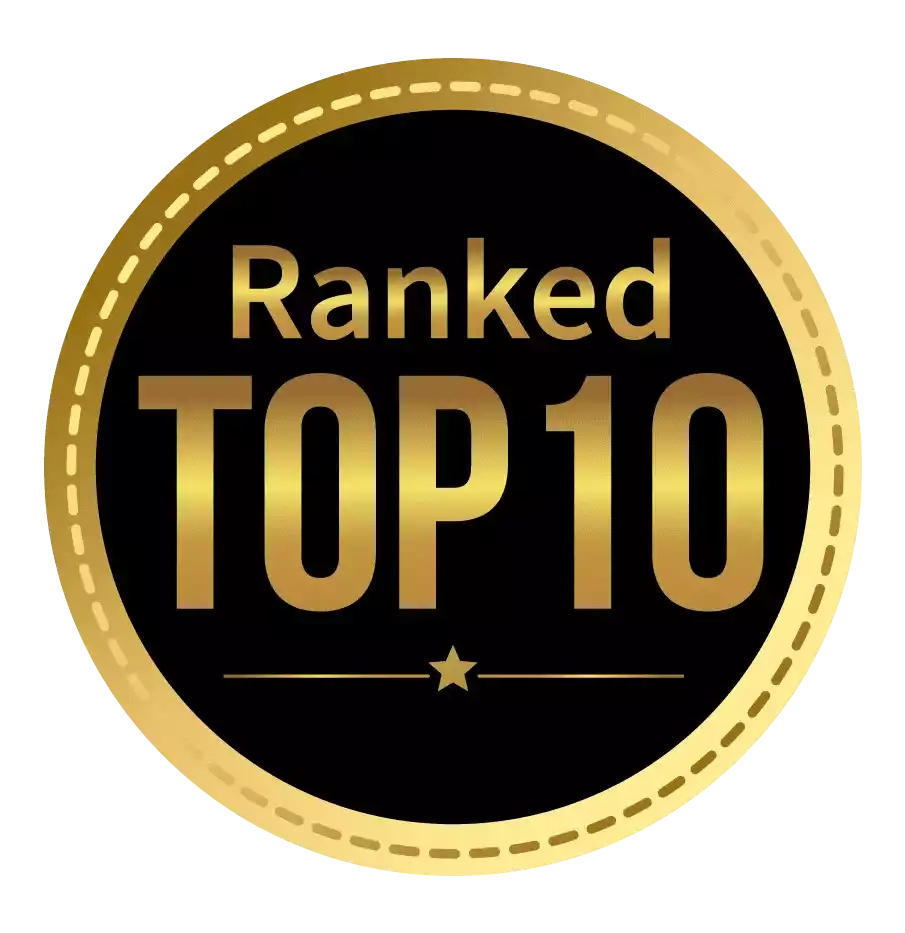 Amongst India's most promising Hotel Management Institute by Higher Education Review 2021
---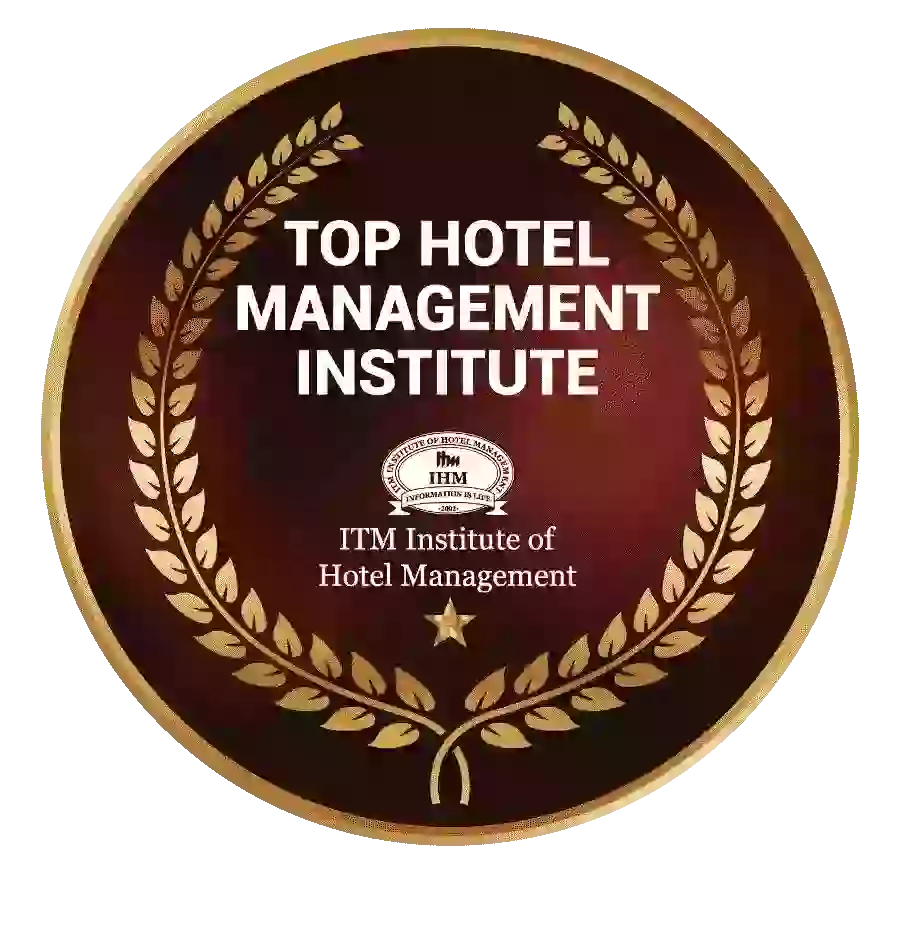 Ranked Top Hotel Management Institute awarded by Times Education Icon 2022
---
Quality Education, Outstanding Administration & Leading Infrastructure by Educational Excellence Awards & Conference 2021
---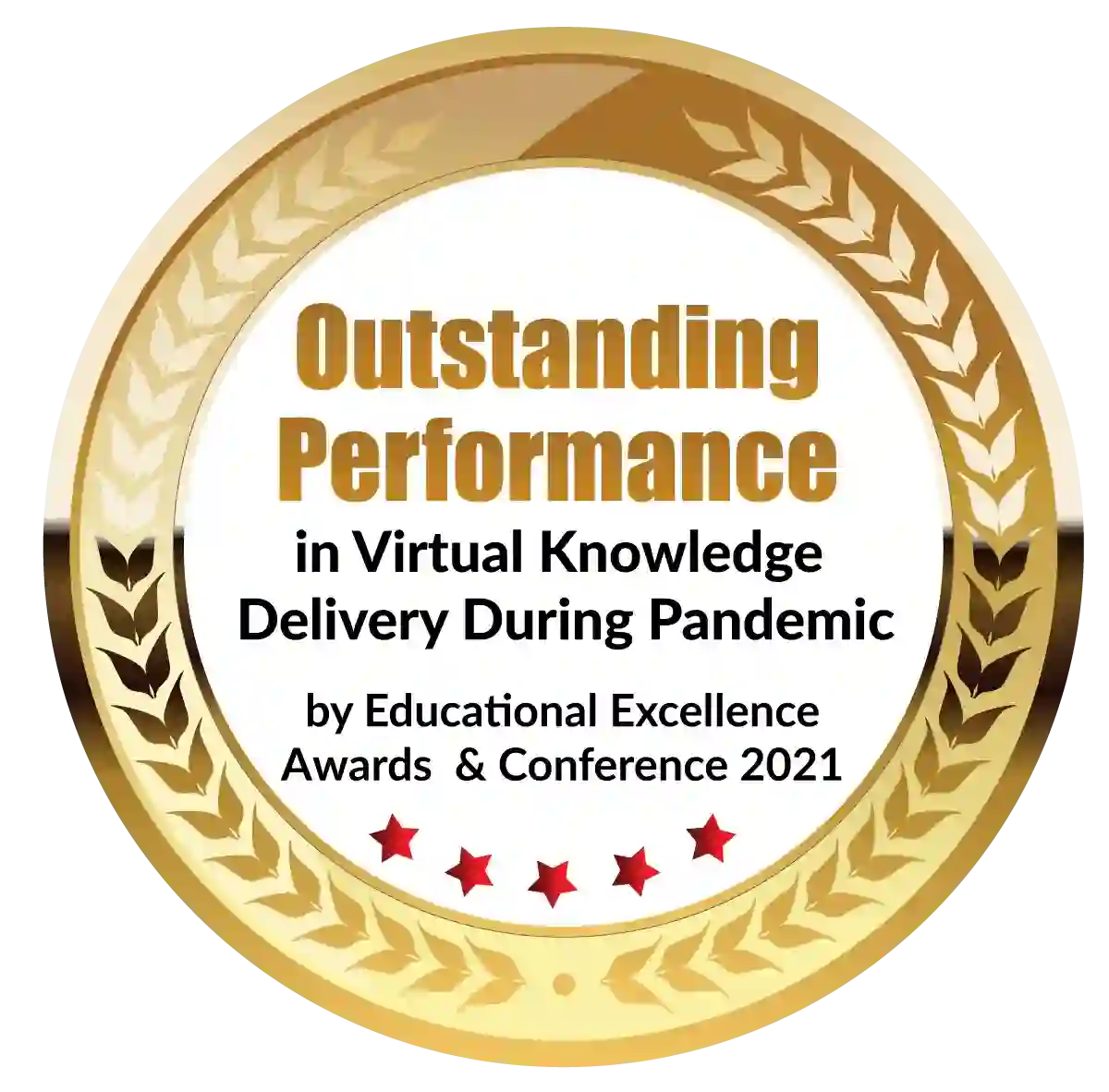 Outstanding Performance in Virtual Knowledge Delivery During Pandemic by Educational Excellence Awards & Conference 2021