Students Trained & Placed
Kitchen Training Facility
International & National Internships only at 5-star Properties
One to One Corporate Mentorship
An Entrepreneurial Culture at the Campus
Dignified with Rankings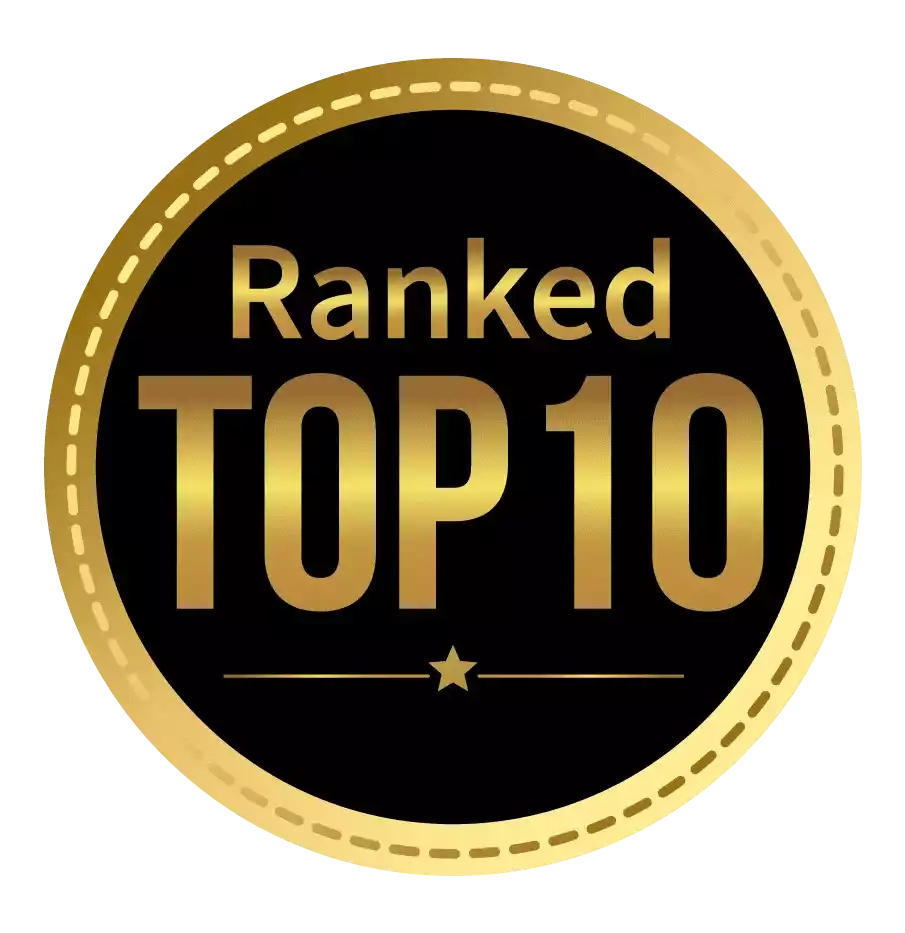 Amongst India's most promising Hotel Management Institute by Higher Education Review 2022
---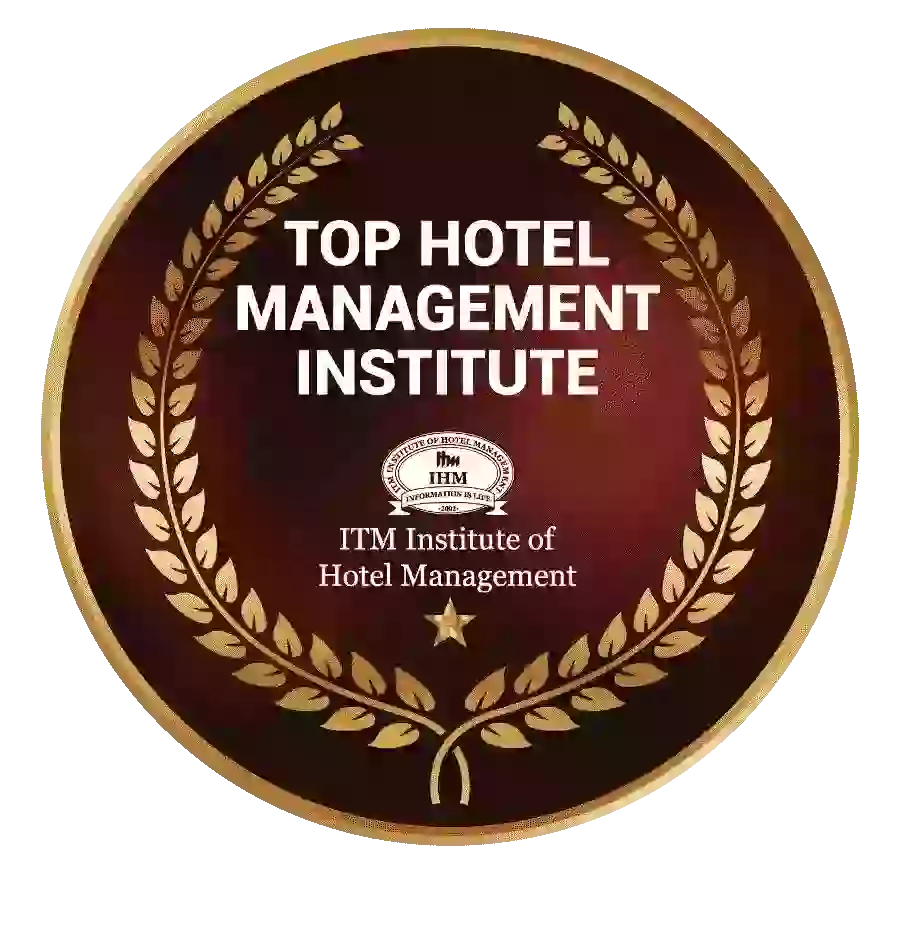 Ranked Top Hotel Management Institute awarded by Times Education Icon 2022
---
Quality Education, Outstanding Administration & Leading Infrastructure by Educational Excellence Awards & Conference 2021
---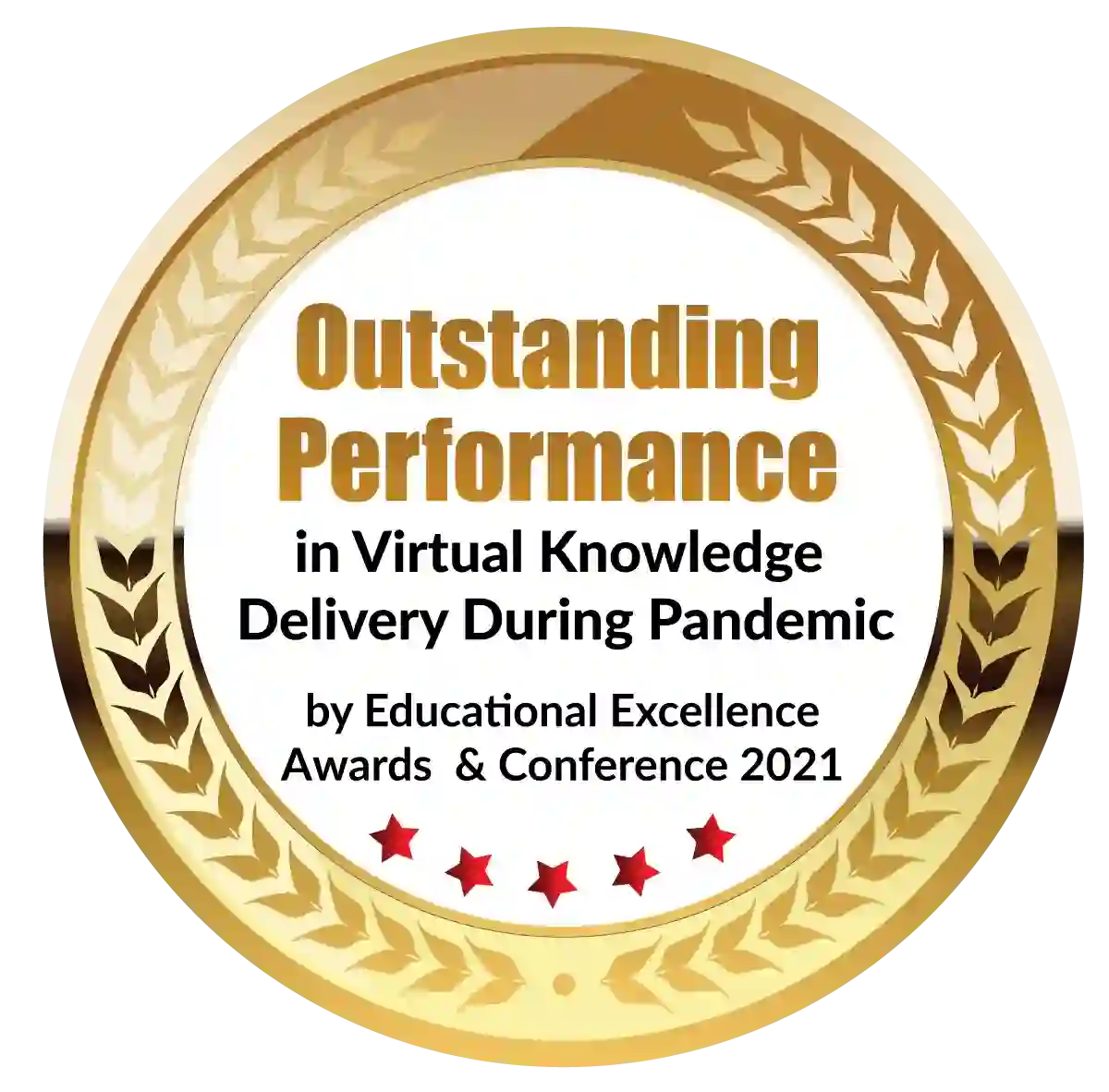 Outstanding Performance in Virtual Knowledge Delivery During Pandemic by Educational Excellence Awards & Conference 2021
The travel industry of our country is developing progressively and with it, interest in the development of hotel management is also rising. India is a famous tourist destination and hence, the scope for hotel management has become more clear and valuable for students now than ever before. 
A Hotel Management degree is one of the top inclinations of students with regards to seeking a graduation degree after finishing their school examinations. 
As the hotel business is continually developing, so is the requirement for hotel management experts. With the travel industry expanding in India every year, this interest is set to build, which will give students seeking this course a higher possibility of positions in prestigious organizations. 
The best Hotel Management institutes in India are also expanding their course options and updating the respective course curriculum to give students the latest knowledge and keep them up to date with the current trends in this industry.
About Hotel Management 
An individual can decide on a Bachelor's degree from the hotel management course list if they are passionate about entering the hospitality business. On account of the style and extravagance encompassing the work, an ever-increasing number of candidates are attracted to it every year. 
Hotel management courses will help you cover various parts of management or accommodation administration like deals and promoting, food and refreshment, front office, bookkeeping, housekeeping, and a few kitchen abilities. 
The best Hotel Management Institutes in India offer degree and certificate courses which have become a rewarding and energizing career choice for a ton of candidates. 
BSc in Hospitality Studies
Bachelor of Science in Hospitality Studies is a 3-year undergrad program that imparts knowledge on how hotels are managed and organized, and the ability to take care of the customers. 
The BSc Hospitality Studies program is spread over 6 semesters, with the last 2 semesters being focused on the applicant's chosen stream of study. 
Students who have gotten through classes 10+2 with a base total of 50 % aggregate with English as the obligatory subject from a perceived board are qualified to enrol in this course.
Instructive Qualification 
The basics for choosing a degree or certificate course in hotel management is passing 10+2 from a reputed school or foundation. For specialization in a particular hotel management field, you can seek after degree or diploma courses. For selecting a postgraduate program in Hotel Management, you must decide on a specialization to choose from.
The essential abilities of an individual applying for hotel management courses ought to be engaging and they must have the capacity to deal with debates and analysis with persistence. 
How to apply in Hotel Management colleges 
You can apply to the best hotel management institute in India by either filling the application of a particular college you need to apply to or by giving the public/state level entrance test for something very similar. 
You can choose your preferred college by routinely visiting their authority website. 
Career prospects in the hotel management industry 
When you become a hotel management graduate, a wide universe of occupation prospects will be available to you. Since the accommodation business has numerous sections like the food industry, front office, bookkeeping, security, and so forth you can pick your favoured division and go after different positions. 
1. Managing a Hotel
After completing the course in hotel management you would be most likely to work as a hotel manager. A hotel manager is someone who manages the daily operations of a hotel, handles its finance, maintains its high standard, manages the staff, interacts with guests, and more. 
2. Catering Management
This is a different role. A catering manager leads the group of caterers and chefs, as well as they are responsible for catering. Catering is all about food and its service. 
3. Managing a Club
Club managers are the ones in charge to maintain and supervise the daily operations of a club. They must maintain the activities of health and fitness clubs too. A club manager monitors a team of associates and assistants so that the club members are happy with the services of a club. A club manager must be confident and have very good communication skills. 
4. Cabin Operations and Airline Catering
An airline catering manager is accountable to uphold the high standard of food delivered to the passengers and crew members. Ensuring that food is hygienic and the flight passengers enjoy their meal so that they visit the same airline service again and again. A cabin operations manager is responsible to keep the safety of an airline cabin.
5. Guesthouses
Guesthouse managers are concerned with managing and running a guest house. They are also responsible for taking care of housekeeping, performing hygiene checks, managing the staff, and more. They also handle bookings and take care of guests.
6. Cruise Hotel Management
A cruise hotel manager is a job role perfect for all those who love to travel and spend time in seas and oceans. A cruise hotel manager has to maintain the standards of a cruise, manage the staff, oversee daily sail operations, and interact with guests.
7. Services in Forest Lodging
A forest lodging manager has to care for the cleanliness of the lodge and the needs of guests At times, a forest lodging manager has to arrange vehicles for the guests so that they can enjoy jungle rides.
8. Catering and Hotel Institution
A catering and hotel institution manager is accountable to manage a hotel and its related catering services. He manages the hotel, takes bookings, and takes care of guest needs.
9. Managing Railways Catering
Indian Railways is Asia's largest and world's second-biggest railway commerce. A railway catering manager takes care of food served to passengers.
10. Tourism And Hotel Industry
A tourism manager is concerned with all the tourism requirements of guests. The hotel manager has to deal with daily operations, finance, managing the staff members, maintaining its standard, and much more.
11. Entrepreneurship
After hotel management, you can venture into entrepreneurship. If you have sufficient assets or you are willing to take a risk then you can open a hotel or a restaurant. 
12. Food and Beverage Services
A food and beverage manager has to take care of the available food and beverages for the guests. They must ensure that the food served to the guests is hygienic and has enough nutritional value. They have to plan and forecast the planning, controlling, and ordering of food and beverage items. 
Salary 
The starting salary for any individual who picks a job straight after graduation is between Rs. 10,000-13,000 per month. After the preparation time frame, the salary will undoubtedly increase according to your presentation. 
The best college for Hotel Management
There are diverse hotel management courses offered by the various institutes. Nevertheless, one ought to enquire before selecting a course in order to get its benefits. ITM-IHM programs have the most engaging activities planned for students. Under the IHM vertical, the institute offers 6 hotel management courses to choose from. 
Dignified with Rankings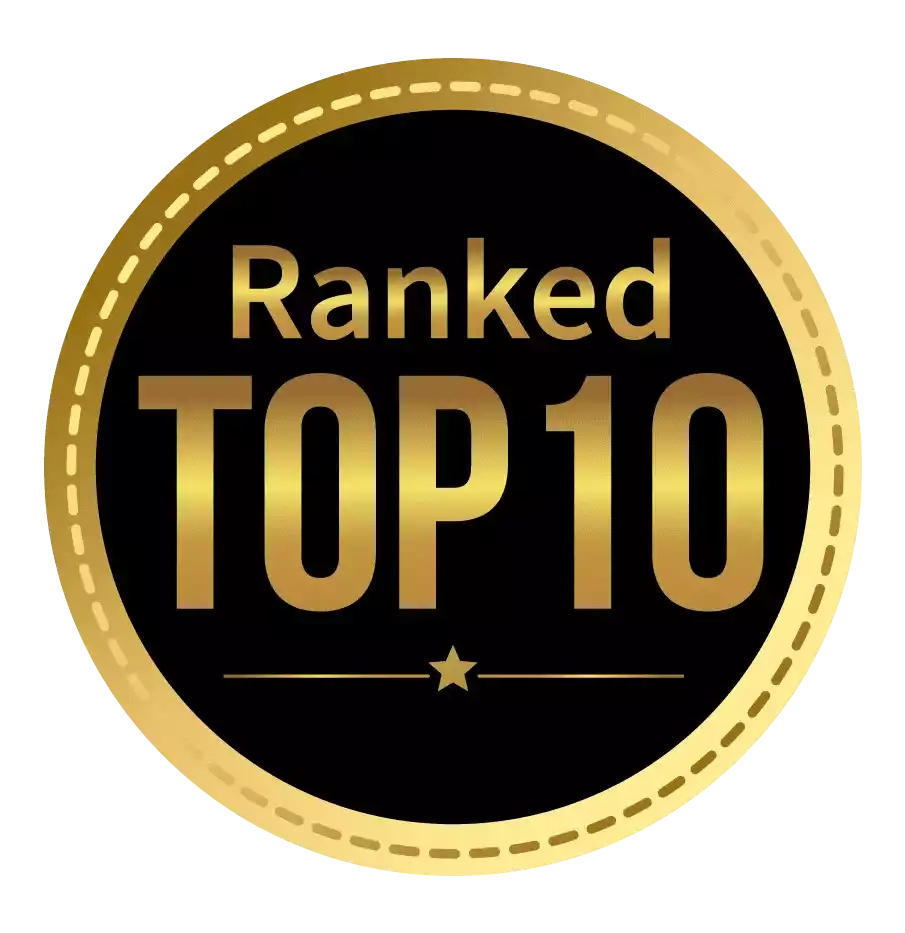 Amongst India's most promising Hotel Management Institute by Higher Education Review 2021
---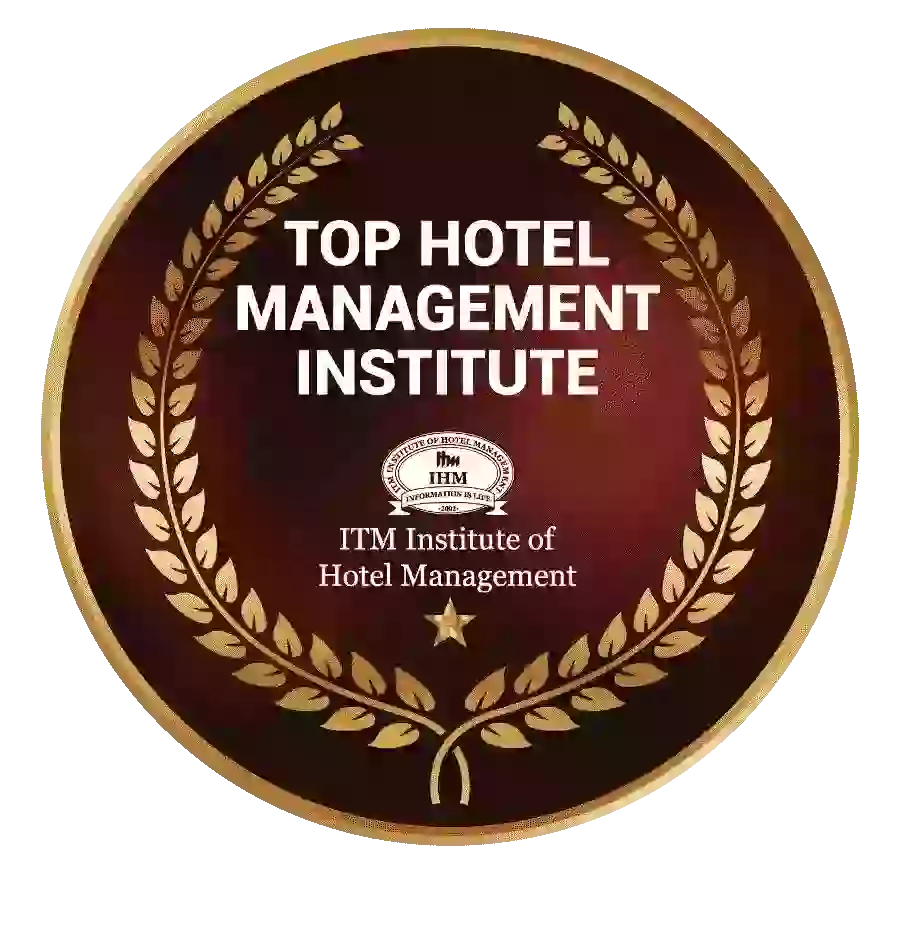 Ranked Top Hotel Management Institute awarded by Times Education Icon 2022
---
Quality Education, Outstanding Administration & Leading Infrastructure by Educational Excellence Awards & Conference 2021
---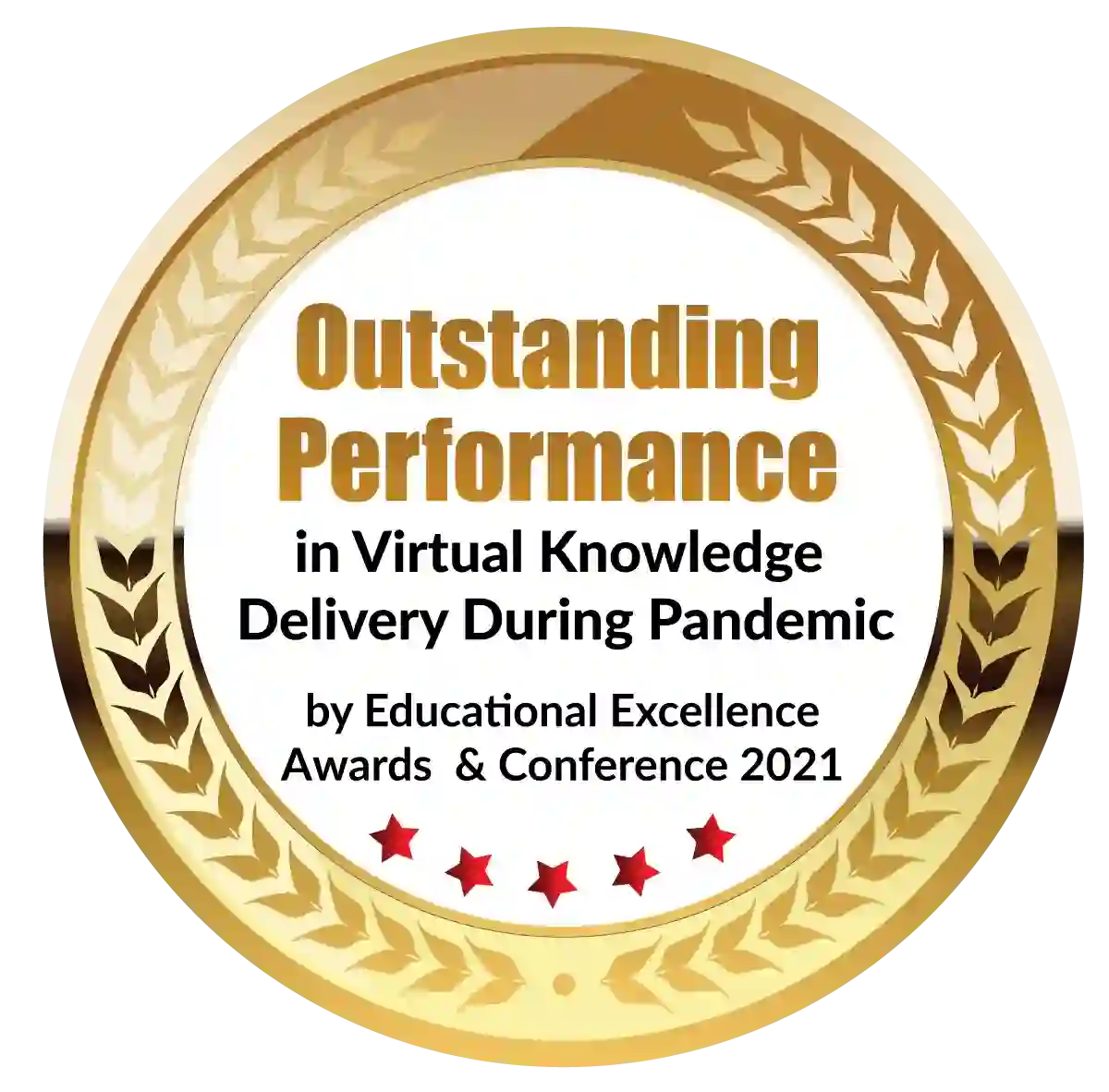 Outstanding Performance in Virtual Knowledge Delivery During Pandemic by Educational Excellence Awards & Conference 2021