Students Trained & Placed
Kitchen Training Facility
International & National Internships only at 5-star Properties
One to One Corporate Mentorship
An Entrepreneurial Culture at the Campus
Dignified with Rankings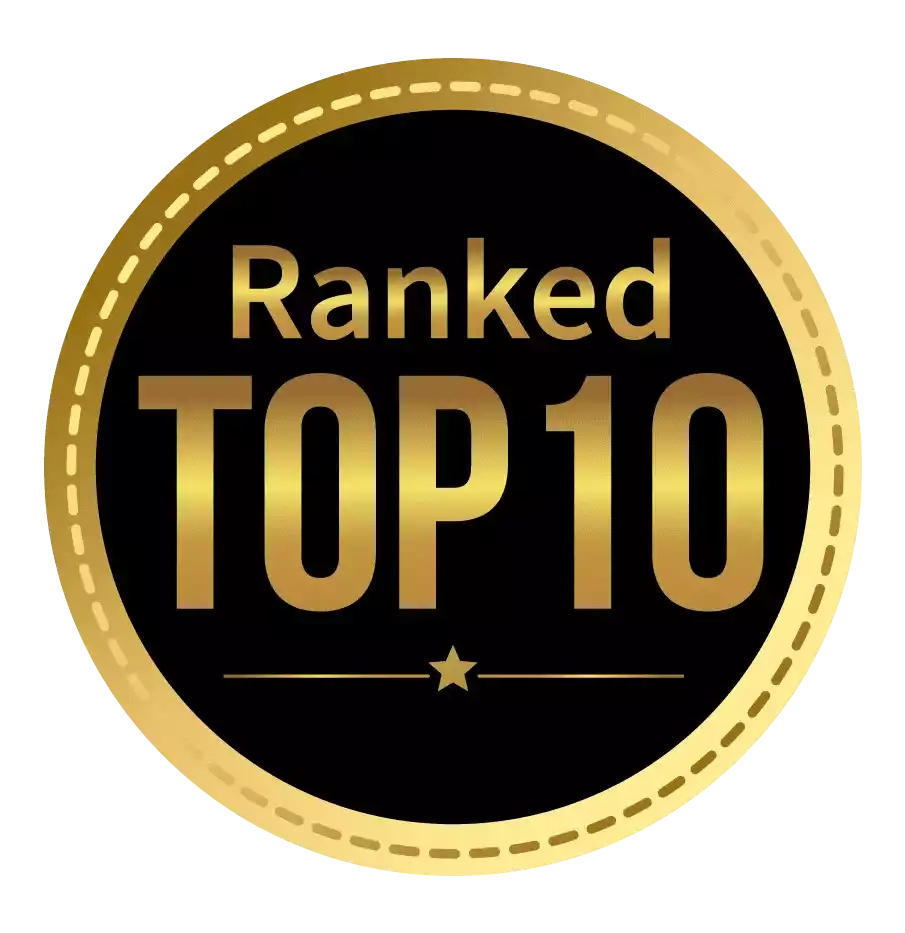 Amongst India's most promising Hotel Management Institute by Higher Education Review 2022
---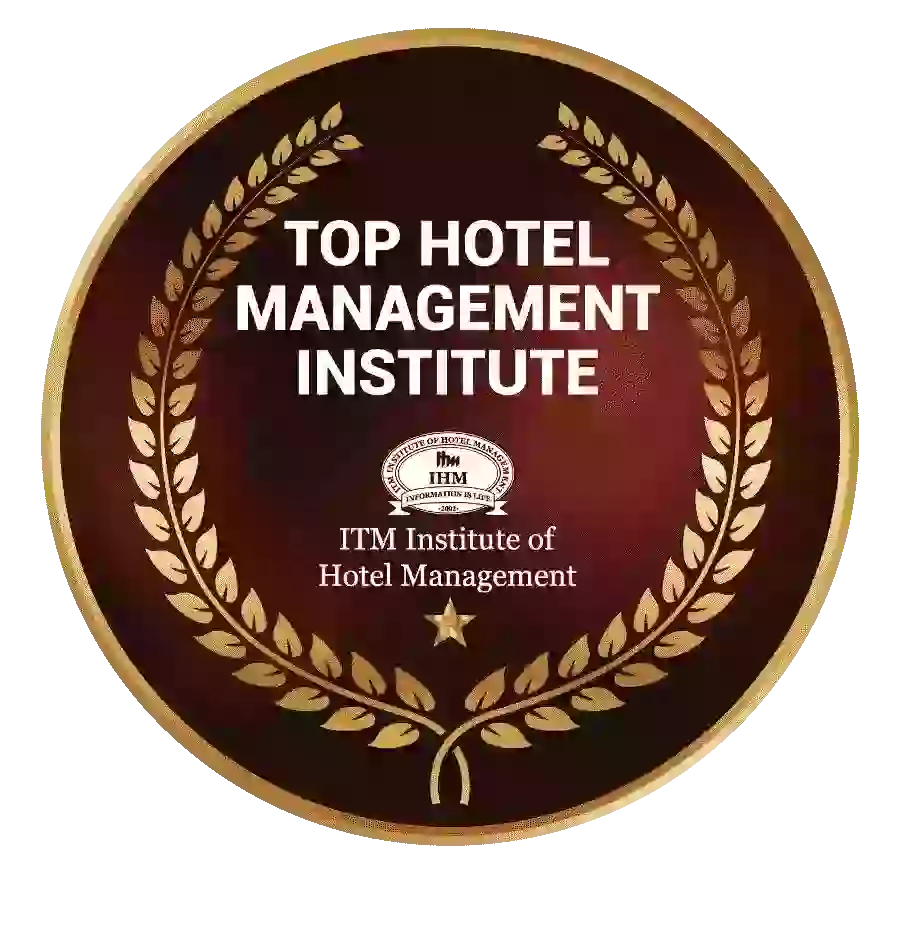 Ranked Top Hotel Management Institute awarded by Times Education Icon 2022
---
Quality Education, Outstanding Administration & Leading Infrastructure by Educational Excellence Awards & Conference 2021
---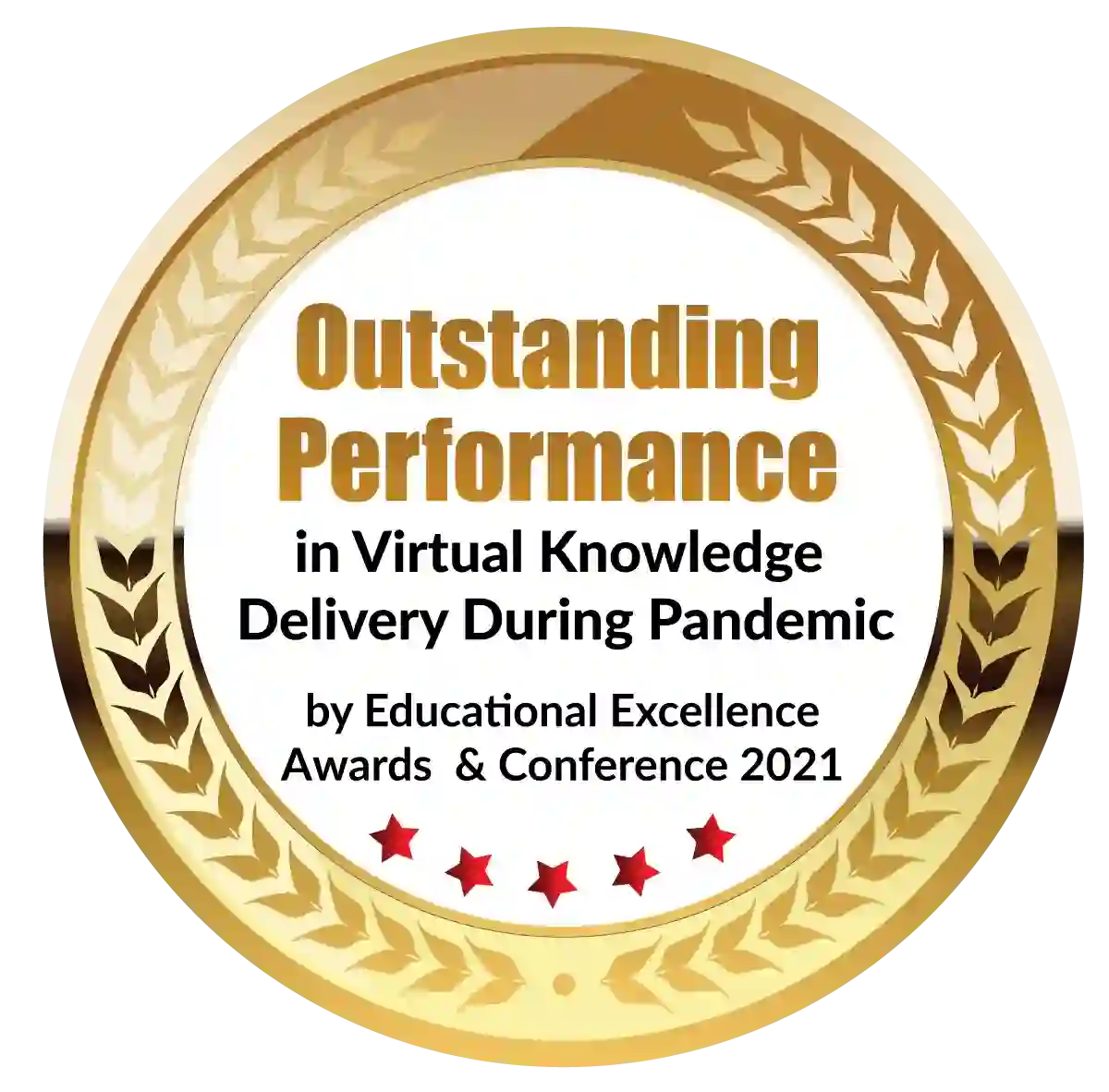 Outstanding Performance in Virtual Knowledge Delivery During Pandemic by Educational Excellence Awards & Conference 2021
A three-year program in hotel management equips graduates to work in the food service, food preparation, and marketing sectors of hospitality service companies like hotels, hospitals, airlines, cruise lines, and multinational corporations. With a strategic approach to business, students will be ready to enter the hospitality industry as managers and leaders. Additionally, the bachelor's in hotel management course prepares students for careers in hospitality services entrepreneurship by providing education and professional training in the fields of hotel management and hospitality services. It combines business specialization, internships, and relevant hospitality courses with management theory.
The bachelor's in hotel management Course with Objectives.
The course's objective is to aid students in acquiring the fundamental abilities they will require to work in the hospitality sector over the anticipated time frame. Examples of these skills include activities like food and beverage preparation, front desk work, serving food and beverages, and housekeeping.
In addition, the bachelor's in hotel management course emphasizes the students' personal growth. An applicant with a strong work ethic is always preferred in the industry. For students interested in the food and beverage industry, the bachelor's in hotel management course also aims to provide fundamental knowledge in hygiene, food safety, and nutrition in accordance with international standards.
Course Overview for Bachelor in hotel management
Four core topics that are all directly related to hotel management and operations make up the bachelor's in hotel management course. The topics covered include front desk, housekeeping, kitchen, and food and beverage. The core subjects are divided into two categories: theory and practice. Many non-core subjects are crucial for students to learn because they improve their comprehension of the core subjects. The bachelor's in hotel management course covers these topics over a number of years. The subjects are summarized as follows:
(i)Kitchen:
This article covers the fundamentals of food preparation. Throughout the four years of the curriculum, theory and practice are taught simultaneously. Food products, cooking techniques, kitchen utensils, food ethics, and other topics are covered in the first semester. During practical sessions, students are required to learn how to prepare delicacies from Indian cuisines like Punjabi, Mughlai, and Awadhi.
Students study food standards, pastry in various forms, menu planning principles, and the cuisines of Mexico, France, Italy, and Spain in the third semester. They gain a foundational understanding of French cooking, confectionery, and baking. Students started to learn about the managerial facets of food preparation by the fourth semester.
In their third year, students complete an industrial training program at a five-star hotel. There, they acquire actual industry experience. By the fourth year, topics pertaining to food and beverage management are covered. Kitchen financial management, kitchen planning, food storage, food presentation, and food production systems are among the subjects covered in the bachelor's in Hotel management course in Mumbai. Only those who want to pursue a career as a chef are recommended to take the subject, which becomes optional in their final semester.
(ii) Drinks and food:
The course's component is the provision of food and drink. Just like the production of food and beverages, it is spread out over four years. While the last two years are entirely devoted to managing food and beverage services, the first two years are more focused on operational aspects. An overview of the food and beverage service sector, the department's organizational structure, the types of services and menus, menu planning, in-room dining, alcoholic and non-alcoholic beverages, and other topics are covered at the outset of the topic.
The management portion of this Hotel management course in Mumbai subject is covered in the third and fourth years and includes subjects like menu engineering, bar management, trend, and new innovation, facility planning, etc. Classes that are practical complement each other. In the first two years, the foundations of the service sector are covered in class. These jobs include, among others, identifying the equipment, setting the tablecloth, observing proper dining manners, creating the menu, and serving drinks. The course is only advised for those who want to work as servers, sommeliers, or bartenders and becomes optional in their final semester.
(iii) Front desk
The front-of-house department of the hotel, along with its operations and management facets, are introduced in this subject, which is a component of accommodations management. It is only covered in the first two years of instruction because it is not as comprehensive as food and drink. This course covers the front office division, the guest cycle, hotel organization, bell desk operations, and front office products. In the second year, the topic of front office management is covered.
A few of the topics covered include front desk operations, registration management, reservations management, front office accounting, phone operations, and cash handling. Practical classes are offered to supplement the theory. The first year covers accepting or revoking reservations, grooming standards, and other topics in addition to countries, capitals, and currencies. The second year includes lessons on situation management, software training, telephone etiquette, and other subjects. Only those who want to work as a receptionist, bellboy, concierge, or in another position akin to that are advised to take the topic, which becomes optional in their final semester.
(iv) Maintenance:
This topic, which has to do with spine operational procedures, is a part of the accommodations management field. In that it concentrates on the technical aspect of the department, the first year is comparable to the front office. There are several topics covered, including various types of guest rooms, housekeeping control desk, linen, coordination and operations for various departments, uniforms, and tailor rooms. The management of departments is the focus of the second year. Interior design, furniture and equipment, wall coverings, furniture, and other topics are covered in the second year.
Classes that combine theory and application are offered. In their first year, students learn how to make beds, polish brass, use departmental forms and formats, and maintain personal hygiene. In the second year, they take lessons on maintaining walls and floors, choosing colors, sewing, and other subjects. The course is only advised for those who want to work as a house cleaner, tailor, house cleaning man, linen in-charge, etc. in their final semester before it becomes optional.
The length of the bachelor in hotel management program
The Bachelor of Hotel management course after 12th (bachelor's in hotel management) program lasts four years to complete. Several colleges and universities offer three-year bachelor's in Hotel management course after 12th programs. Every academic year has two semesters. Each semester consists of 16 to 20 weeks of class and lab time.
Students are exposed to six months of industrial training during the three-year full-fledged program to learn about the realities of the hotel business.
Dignified with Rankings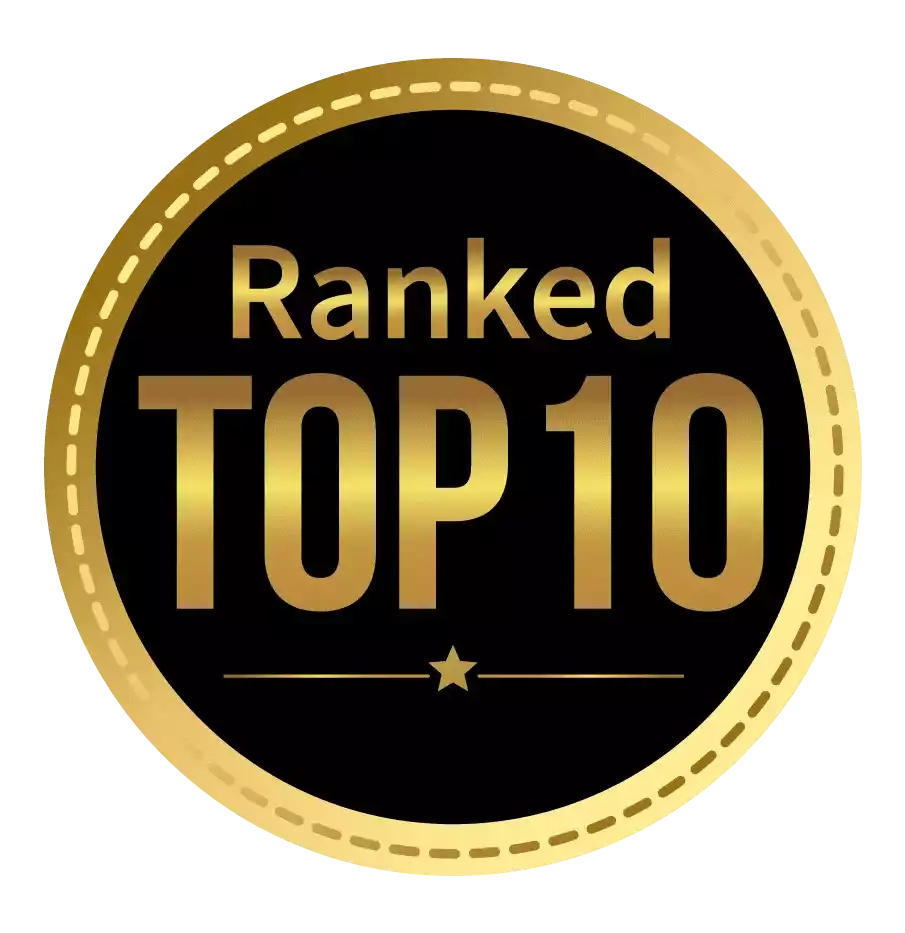 Amongst India's most promising Hotel Management Institute by Higher Education Review 2021
---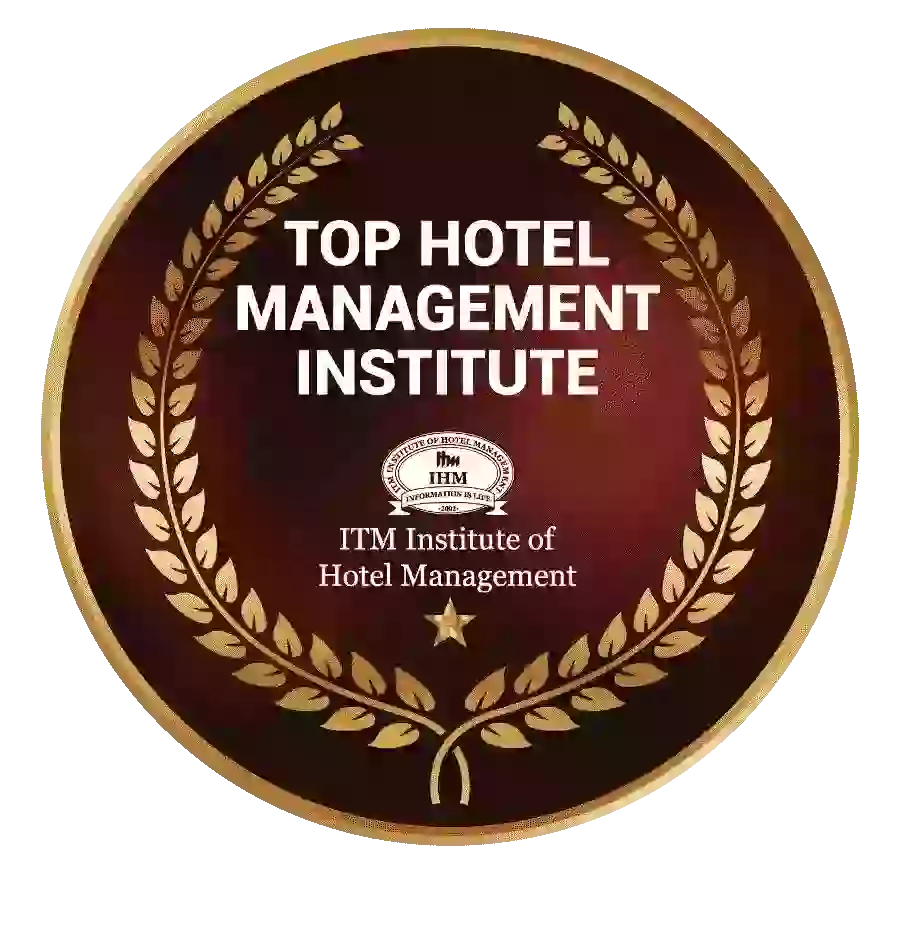 Ranked Top Hotel Management Institute awarded by Times Education Icon 2022
---
Quality Education, Outstanding Administration & Leading Infrastructure by Educational Excellence Awards & Conference 2021
---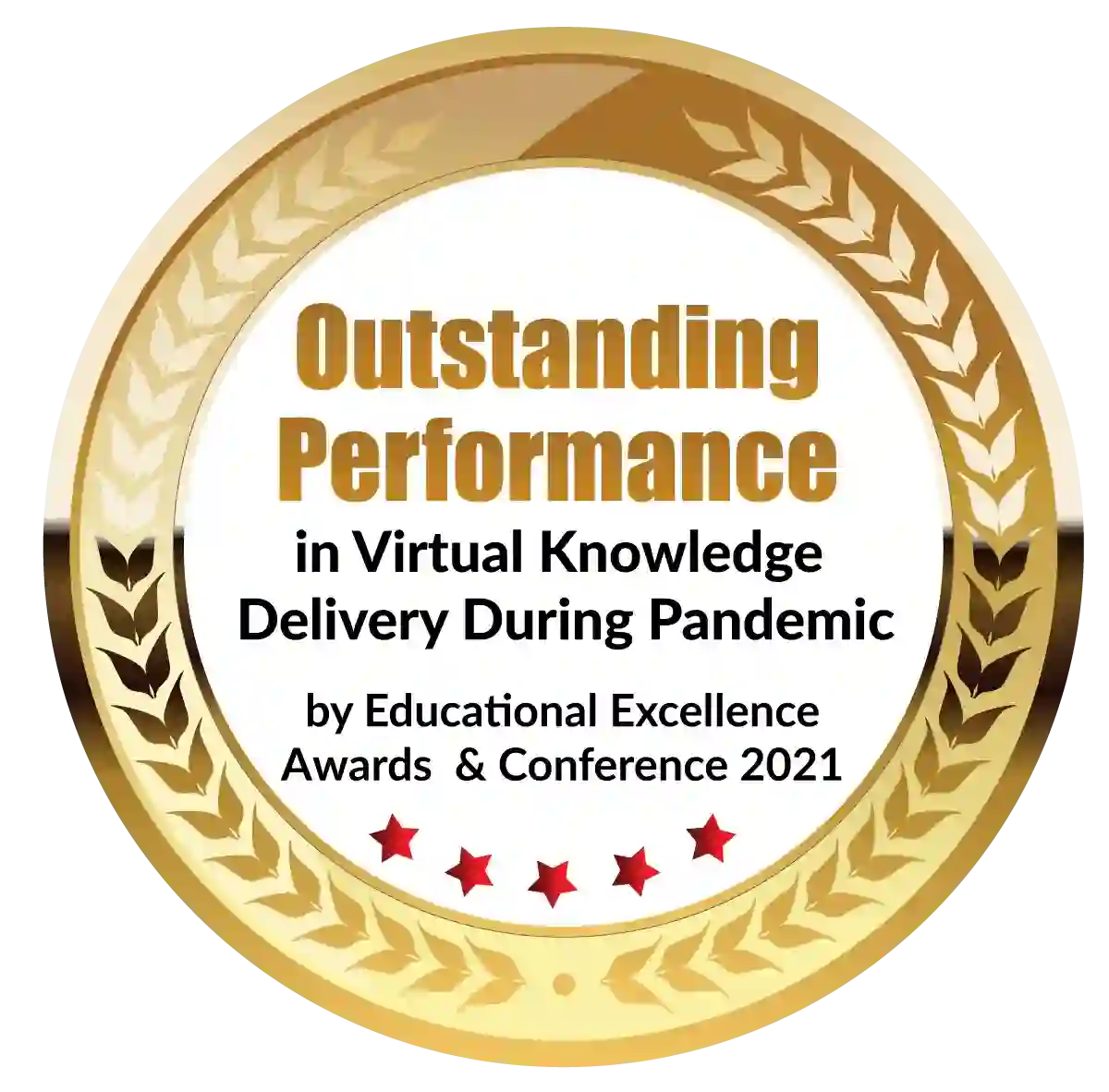 Outstanding Performance in Virtual Knowledge Delivery During Pandemic by Educational Excellence Awards & Conference 2021