Students Trained & Placed
Kitchen Training Facility
International & National Internships only at 5-star Properties
One to One Corporate Mentorship
An Entrepreneurial Culture at the Campus
Dignified with Rankings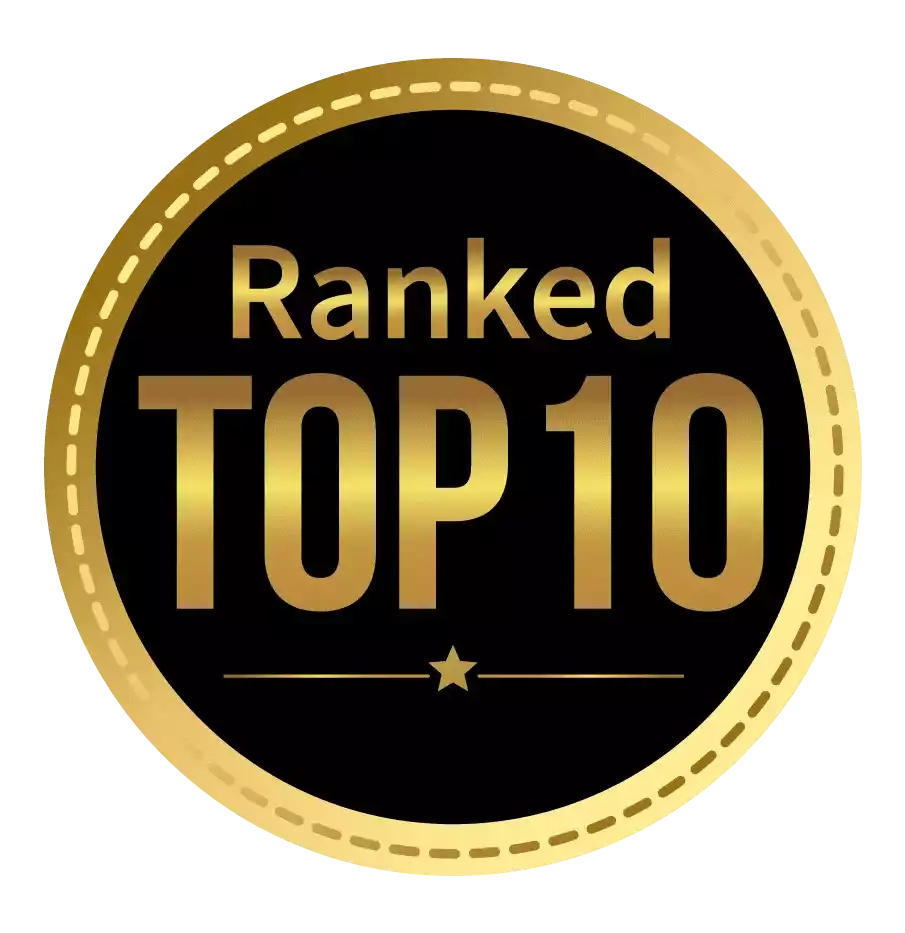 Amongst India's most promising Hotel Management Institute by Higher Education Review 2022
---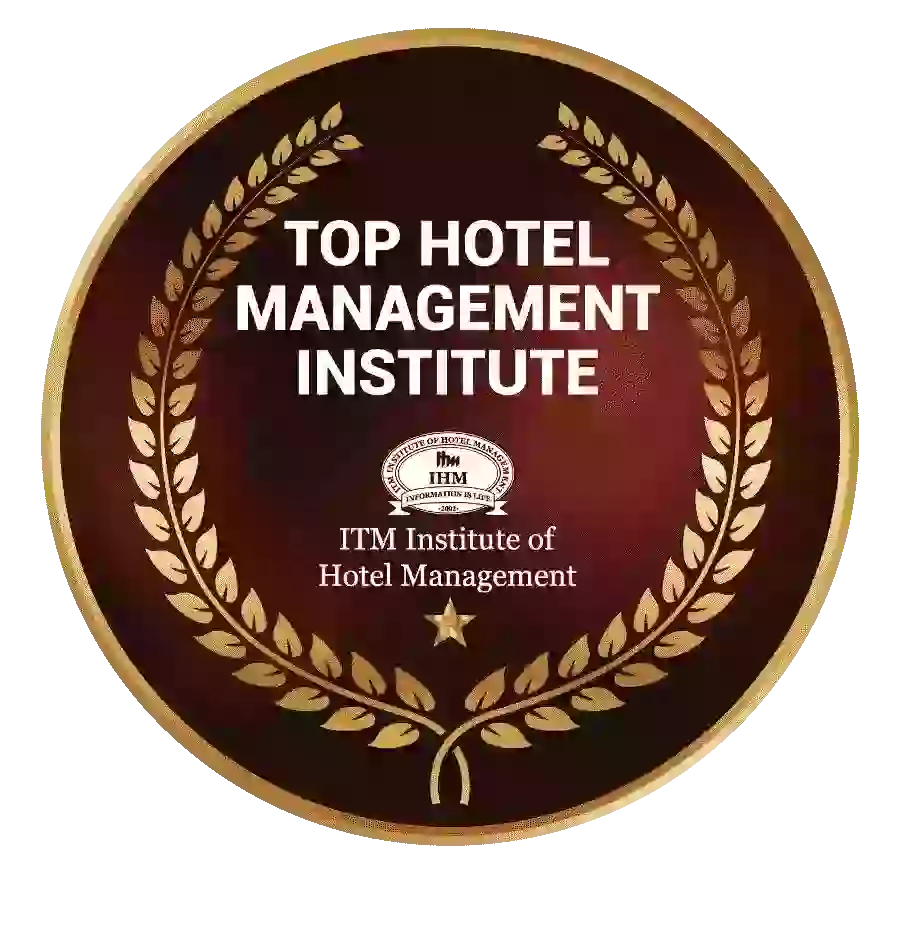 Ranked Top Hotel Management Institute awarded by Times Education Icon 2022
---
Quality Education, Outstanding Administration & Leading Infrastructure by Educational Excellence Awards & Conference 2021
---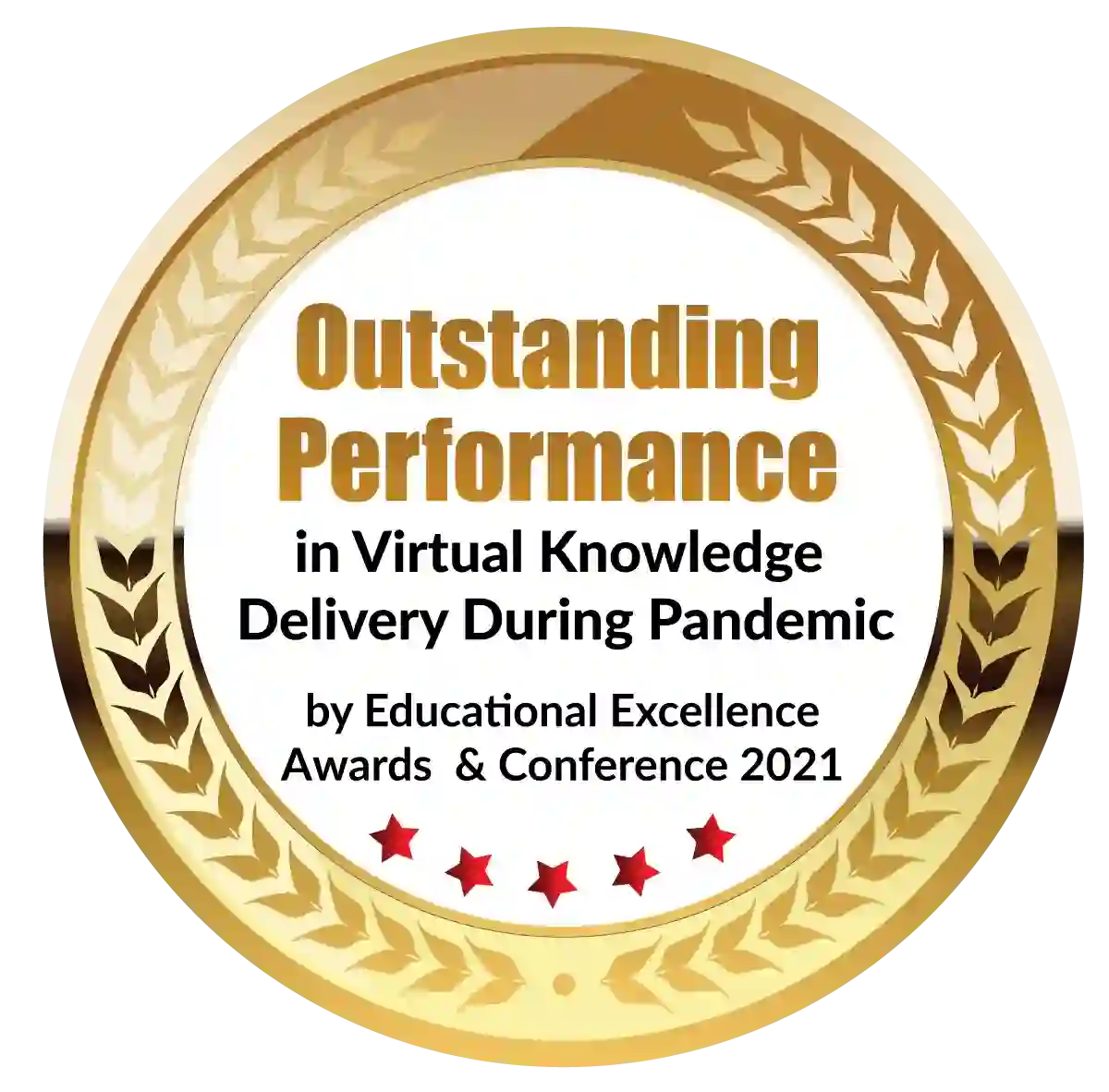 Outstanding Performance in Virtual Knowledge Delivery During Pandemic by Educational Excellence Awards & Conference 2021
All over the world, jobs in the hotel management industry are among the most sought-after jobs in the world.. A BHM degree or a BA in Culinary Arts from a good university is an excellent way to get started in this exciting and rapidly expanding business.
For a variety of reasons, aspirants look into their options in this field. All eligible persons have a great deal to gain from the niche and from the demanding & quick-paced professional requirements, in addition to the substantial financial rewards.
Pursuing a hotel management course such as a BA in Culinary Arts degree from a well-known university will give you a wide range of crucial skills required in the hospitality industry. Additionally, the bulk of courses is three-year degrees that emphasize skills that are applicable to the workplace.
What should you keep in mind when considering a hotel management or BA in Culinary Arts degree? 
1. Can I earn well with a degree in hotel management, such as a BA in Culinary Arts? 
You should think about enrolling in a hotel management course to realise the high revenue potential connected with a career in hospitality after the 12th grade. As one gains expertise and assumes more responsibility, the income paid is only anticipated to rise. Before narrowing down your options about hotel management institutes, it is essential that you review the relevant statistics and speak with alumni. This includes the different types of courses you are considering, including a BA in Culinary Arts. 
2. Will a hotel management course or a BA in Culinary Arts degree from a reputed university train me in developing the right soft skills? 
With the right instruction from recognised institutions, aspirants will be able to develop vital time management skills. Excellent coordination, tolerance, sincerity, dedication, and professionalism are requirements for this line of work. Managing several clients' requirements and wishes while ensuring that they are all satisfied with the quality of service they are receiving is essential. These are skills provided in all BHM and BA in Culinary Arts courses. 
3. Are there different kinds of specializations I can choose from? 
Yes, there is a wide range of specializations that you can choose from within the hospitality industry. A good hotel management university will have a course curriculum that is designed to expose you to the different niches within the field. This will help you find opportunities that are suited to your requirements. One of the most popular courses is a BA in Culinary Arts. 
What should I keep in mind when learning about hotel management institutes?
One of the best ways to learn more about different hotel management institutes is by finding information along the lines of the following criteria - 
1. Does the university have excellent placement statistics? 
One of the most important factors to take into account when selecting a college is the placement opportunities it provides. You can talk to graduates and alumni from courses such as a BA in Culinary Arts to learn more about the placement options available and how they were able to help.
For instance, if you're considering enrolling in the Institute of Hotel Management in India, you can search for grads on professional social media sites like LinkedIn. You may also choose which university to consider by studying about the businesses connected to the placement cell and the employment that graduates have earned. The course details and alumni of degrees such as a BA in Culinary Arts will also be available on the official website of the university. 
2. What are the qualifications of the faculty?
The ability of students to gain new knowledge and skills is significantly influenced by the instructors who are delivering the program's curriculum. Another important factor in creating a solid basis for this dynamic organisation is the quality of instructors. Make sure you have done your homework on the instructors before enrolling in a course such as a BA in Culinary Arts. 
At a reputable hotel management school, the BA in Culinary Arts course will be delivered by knowledgeable professors who are authorities in the field. The development of the necessary abilities can be greatly aided by the advice, assistance, and training that professionals in the field receive.
3. Is the curriculum industry-oriented? 
Investigate the academic courses offered at several universities before making a financial commitment. Whether a person may get employment in the field depends on the quality of the education being supplied.
Check the program's courses' relevance to the market. Online access to course materials from recognised universities will be provided so that students can acquire a feel for the curriculum. For example, a BA in Culinary Arts degree will have a syllabus that reflects current trends taking place in the field. 
Finding out if the course provides opportunities for internships and hands-on training would also be beneficial.
4. What is the educational infrastructure of the hotel management institute? 
A top-notch hotel management school will have the tools necessary to speed up and facilitate conceptual learning, especially for a BA in Culinary Arts degree. Practical laboratories are commonly used to achieve this purpose.
Verify whether the university you are thinking about has excellent lab facilities that will allow you to apply the knowledge you gain in class. Reputable institutions will give students the opportunity to work in a setting where they may develop their skills and real-world experience while being supervised by experts in the field.
What should I keep in mind when considering being a part of the hospitality and hotel management industry?
There are seven crucial factors to keep in mind if you're thinking about working in the hospitality industry. These are - 
1. Opportunities for growth
Aspirants can choose the prospects that are most in line with their interests after completing a well-liked programme (like a BA in Culinary Arts from a reputable university). There are many different positions and duties in the hospitality industry.
2. Excellent remuneration
Finding out more about a hotel management degree such as a BA in Culinary Arts following your 12th-grade year can help you understand the high-earning possibilities connected to a profession in hospitality. With more experience and additional duties, the compensation will only be anticipated to rise.
3. Opportunities to travel
A job in the hotel management sector will be a fantastic fit for you if you want to work abroad! Professionals in the hotel industry have numerous options to work overseas. Employees frequently have a choice of where they would like to work, depending on their qualifications and expertise.
4. Your routine will continue to change
If you work in the hospitality industry, you are aware that 9 to 5 occupations are not typical in this field. The variety of hours and jobs available to hospitality workers is appealing. You will be exposed to working at various times of the day if you work in this area! This is true even if you have pursued a BA in Culinary Arts degree!
5. Development of time management skills
Aspirants will be able to gain critical time management skills with relevant training from reputable institutes. Working in this sector requires excellent time management skills. A crucial skill in the hospitality industry is managing the demands of various clients and making sure that their needs are met.
6. Learn to maintain your enthusiasm and professionalism
Employees in the hotel management sector must maintain high levels of enthusiasm throughout the workday. Delivering customer needs with professionalism, zeal, and passion is a terrific method to create favourable brand experiences.
7. Enjoy your work!
In the hotel management sector, no two days are ever the same! In this industry, there are always exciting new job chances after degrees such as a BHM and BA in Culinary Arts. Those that thrive under pressure will benefit from working in this dynamic and expanding sector.
We hope this blog covers all the relevant information you need to know about hotel management institutes and the hospitality industry. Make sure to do your research well in advance and connect with alumni before making a financial commitment. 
Good luck!
Dignified with Rankings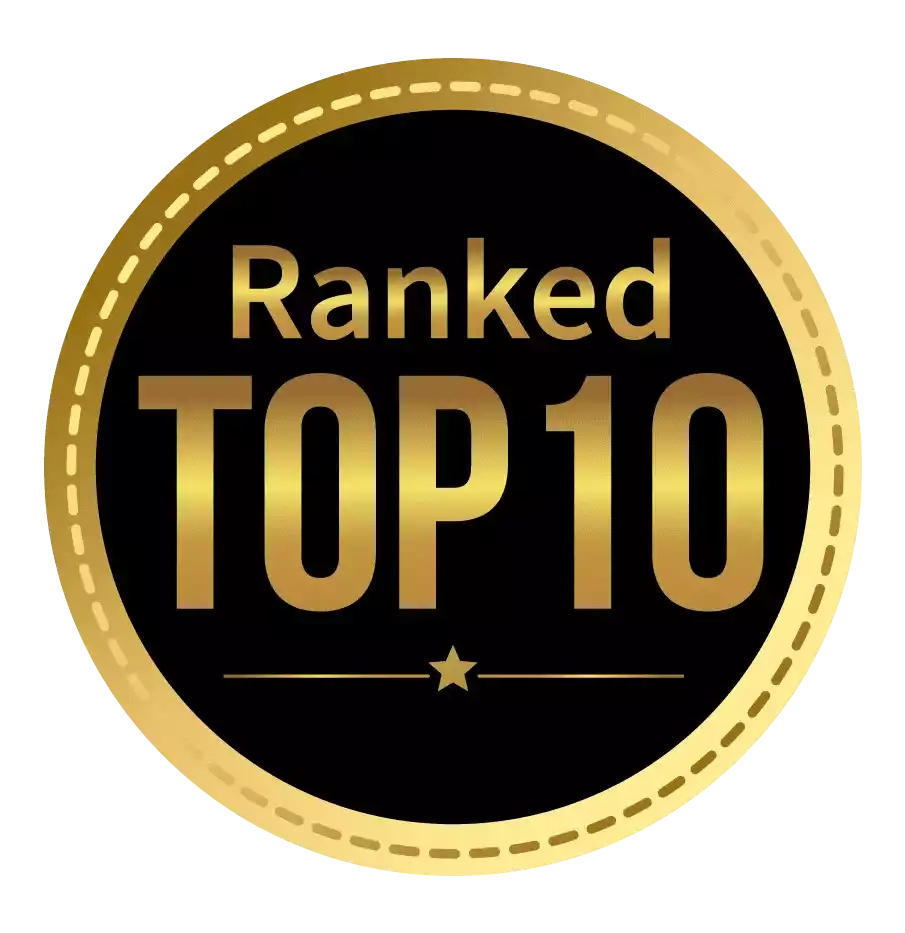 Amongst India's most promising Hotel Management Institute by Higher Education Review 2021
---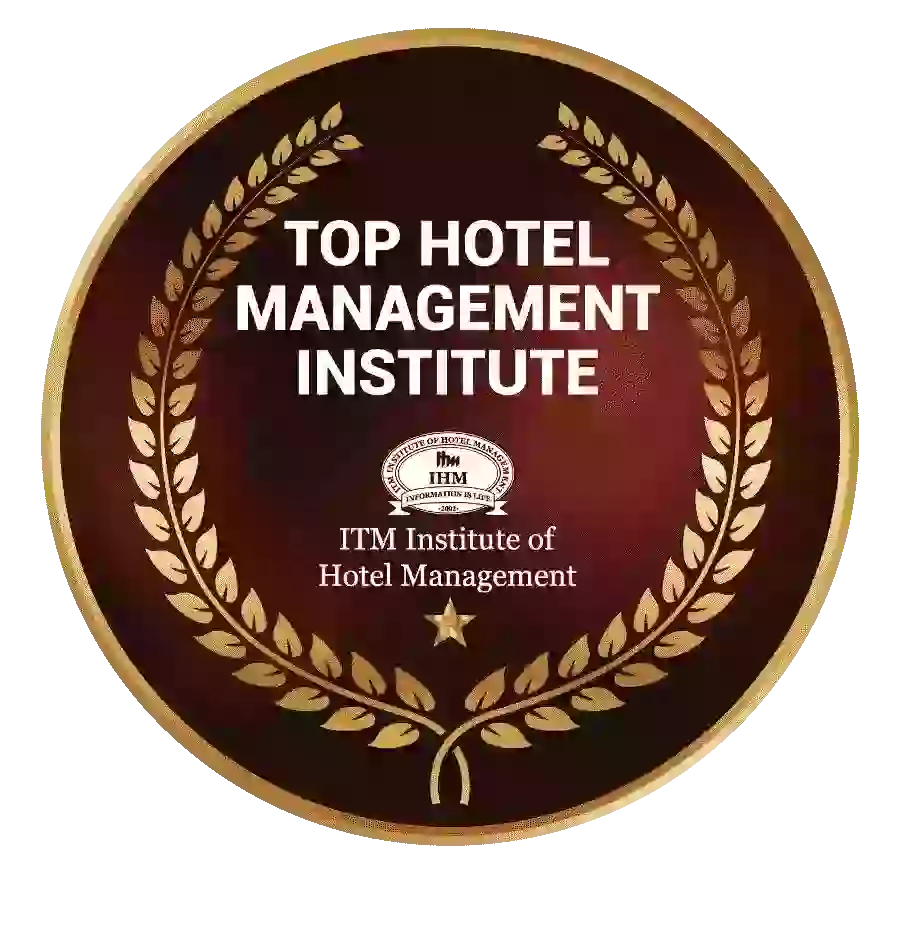 Ranked Top Hotel Management Institute awarded by Times Education Icon 2022
---
Quality Education, Outstanding Administration & Leading Infrastructure by Educational Excellence Awards & Conference 2021
---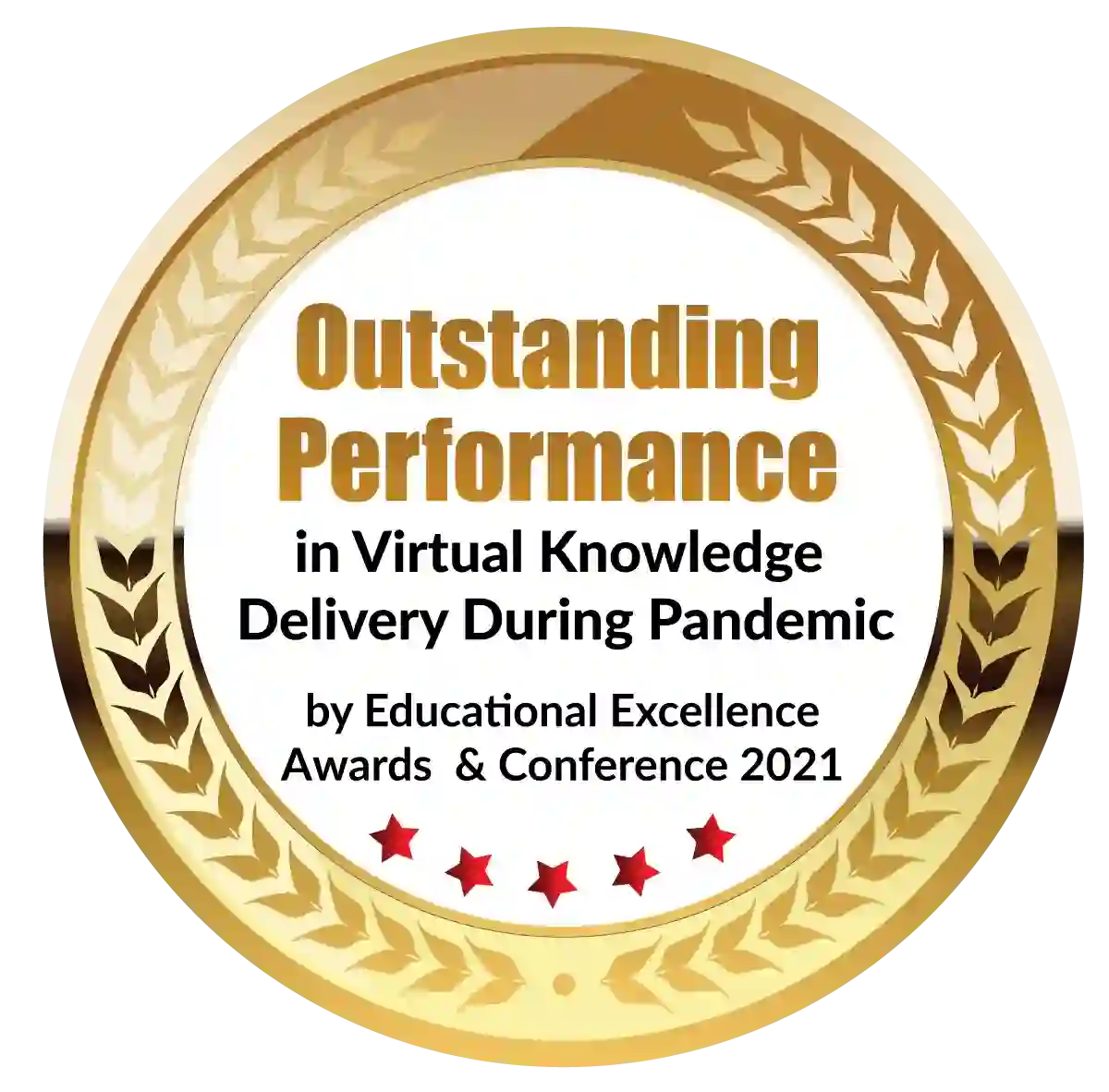 Outstanding Performance in Virtual Knowledge Delivery During Pandemic by Educational Excellence Awards & Conference 2021