Students Trained & Placed
Kitchen Training Facility
International & National Internships only at 5-star Properties
One to One Corporate Mentorship
An Entrepreneurial Culture at the Campus
Dignified with Rankings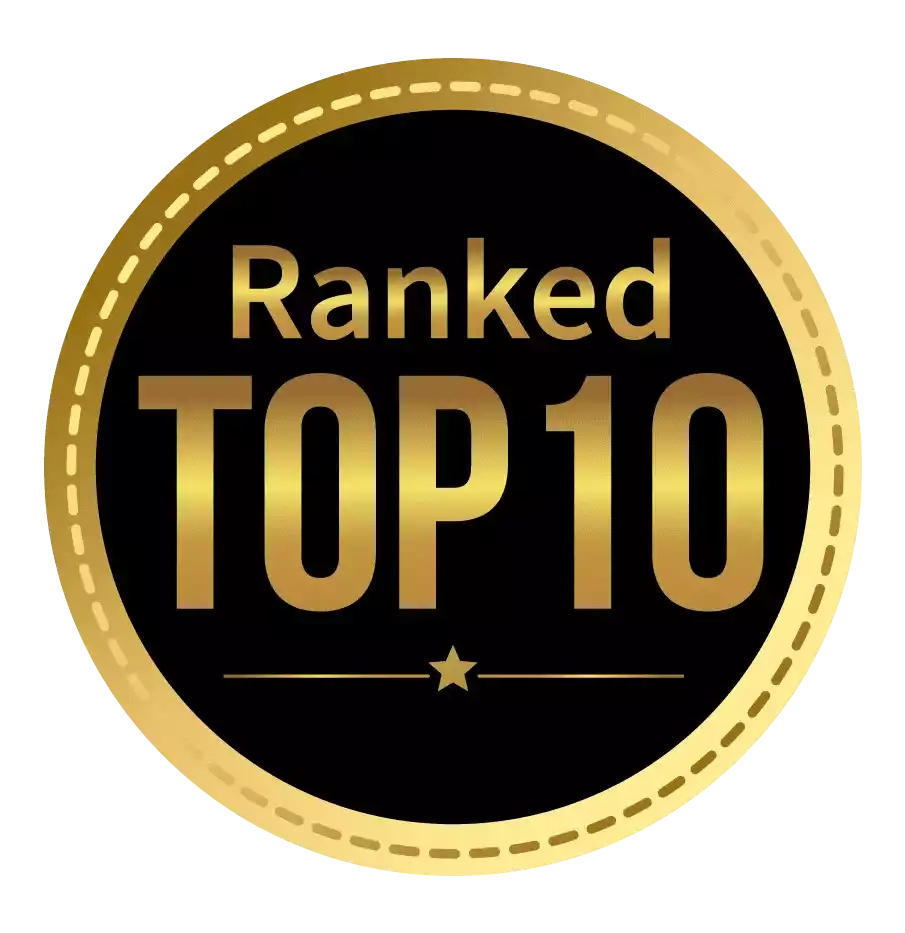 Amongst India's most promising Hotel Management Institute by Higher Education Review 2022
---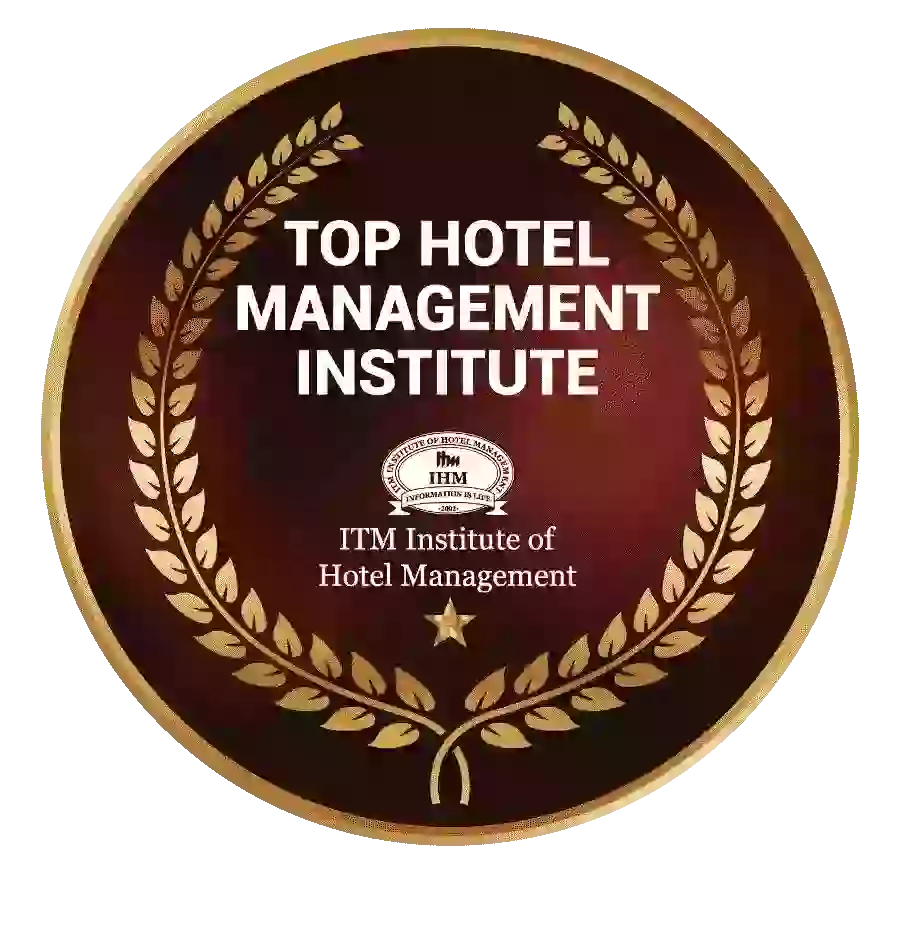 Ranked Top Hotel Management Institute awarded by Times Education Icon 2022
---
Quality Education, Outstanding Administration & Leading Infrastructure by Educational Excellence Awards & Conference 2021
---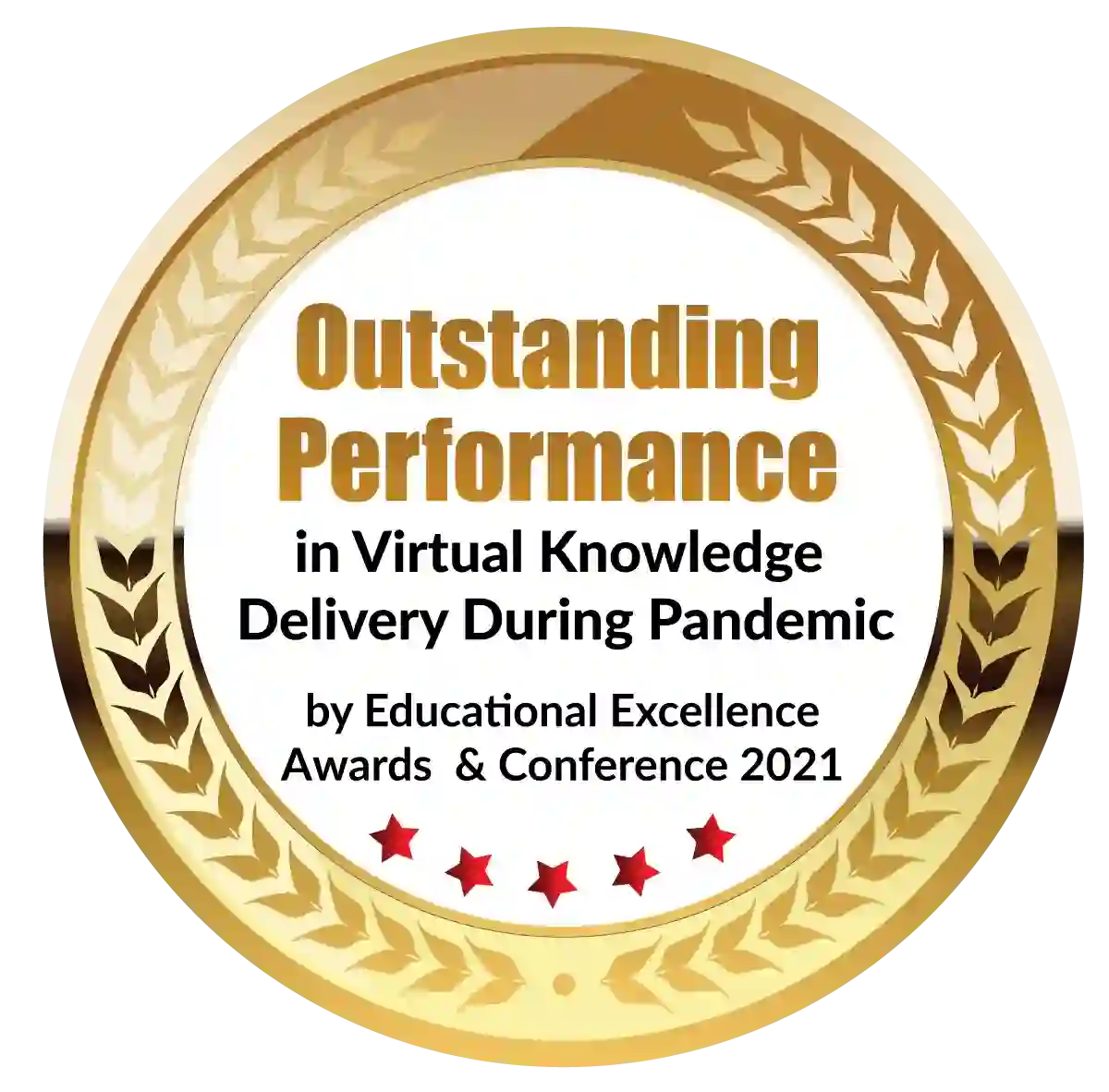 Outstanding Performance in Virtual Knowledge Delivery During Pandemic by Educational Excellence Awards & Conference 2021
Only a true diehard foodie understands what it means to be surrounded by food, learn about it, and talk about it all the time. Food is like an engulfed bundle of emotion that can express words unsaid. Therefore, a career in Culinary Arts for a foodie means a lot. 
It is not just rewarding money-wise, but it is rewarding to your soul too. And fortunately, the hotel management industry has so many interesting career opportunities to offer you. With so many attractive offers and career paths to follow in hotel management, a few stand up tall. Plus, you can work anywhere in the globe you wish as the hotel management industry is widespread everywhere. There are even hospitality jobs for teenagers if you like to explore that niche.
With a whole wide culinary world to explore and enjoy, here are the most sought after careers in hotel management for foodies - 
1. Caterer
Serving food to a majority of people is called catering. Caterers receive bulk orders and they are in charge of presenting that food in a neat and hygienic manner. Most people contact caterers for weddings, receptions, family or corporate get-togethers, birthday parties, etc. 
To pull everything off, you must be flawless with your time management skills, problem-solving skills, organizational abilities, client servicing, and creating creative culinary experiences. Plus, you must be a very good and tactical leader. - as you have to manage an entire team of cooks, waiter staff, and logistics team.
2. Private Chef
A private chef works independently for a person or a number of clients individually. Here, you'll have to create menus and cook for your clients on a daily basis. You must need to cater and consider their dietary requirements, allergies, and specific requests. 
You will also have to go grocery shopping for creating those dishes. As a private chef, you will also have to do the prep work, cook, and clean up afterward. Creativity, staying organized, good communication skills, menu planning, cleanliness, budgeting, etc. are the qualities you must have. You learn to polish all these skills at a hotel management course from a good culinary school in Mumbai or abroad. 
3. Restaurant Manager
If you are great at leadership and supervising roles, this hotel management job role will suit you well. As a restaurant manager, you will have to overlook all the operations of the restaurant like 
kitchen operation, 
payments, 
employee schedule, 
checking on inventory and stock, 
overlook menu creations, and 
improve customer relations. 
You will have to shuffle and work on multiple tasks every single day, but being kind of a jr/asst boss feels great. Customer relations will be another prime aspect of your job. Retaining customers, and coming up with marketing/promotional ideas is the duty of a restaurant manager. 
4. Sommelier
Sommelier is a very interesting job profile in the hotel management field. They are also known as wine stewards who deal with wine. They have a very broad knowledge about different types of wines, wine manufacturers, pairing ideas, etc. In recent years, these wine professionals have risen in demand at private parties, hotels, fine dining establishments, farmers' markets, etc.
If you want to become a successful sommelier, you must have exceptional interpersonal and communication skills. Your patrons will seek advice from you and ask you a gazillion questions. Therefore, you must an expert in the matter. Critical thinking and great product knowledge are essential in this field of study. You must also have a great network and relationship with various vendors. And lastly, essential health and safety rules must also be studied by you. 
5. Craft Brewer
If you like working behind the scenes and you love brewing beverages, then this hotel management job is the right fit for you. In this designation, you will deal with the entire process of making a beer. You will have to use time-honored recipes and you can create your own blends as well. This is a very meticulous job and requires precision, working in a timely manner, and many more things. 
Monitoring the fermentation process, watching tan pressure, maintaining the brewing equipment, cleaning the tanks, and managing inventory, - all this is part of the job. Critical thinking and strong verbal skills are great skills to have for this job. One must be passionate about the brewery and its various adaptations. To attain this job, you will have to learn first-hand about these skills and do a lot of research post your hotel management degree. 
6. Food Stylist
Every piece of beautiful and scrumptious food you see on a post, advertisement, poster, newsprint, etc. is styled by a food stylist. And with the growing digitalization, their demand has risen. In this job role, you have to design and dress up different foods and beverages for product photography. Presentation, color themes, and knowledge of basic lighting are a must in this hotel management profession. 
For this job, you have to collaborate with media companies that are hired by food companies for promotional content. You have to be supremely creative, learn how to use props, and make the food look droll-worthy. 
Conclusion -
Being a foodie and dreaming about these amazing and interesting jobs is just not enough. You need to get a professional BA in Culinary Arts Degree from a reputed hotel management college to get through with your dream. 
ITM Institute of Hotel Management is one such esteemed culinary school in Mumbai. It offers various AICTE-certified hotel management courses that you can opt for to kickstart your culinary career. Their courses include - 
Bachelor of Arts in International Culinary Arts
BA in Culinary Arts
Bachelor of Arts In International Hospitality & Tourism Management
B.Sc.in Hospitality Studies
Diploma in Patisserie and Confectionery
Certificate course in Cruise Management
Admissions for 2022-23 are open and you can apply online on our website. You can also opt for online career counseling provided by us. So, come join ITM Institute of Hotel Management - the best culinary school in Mumbai.
Dignified with Rankings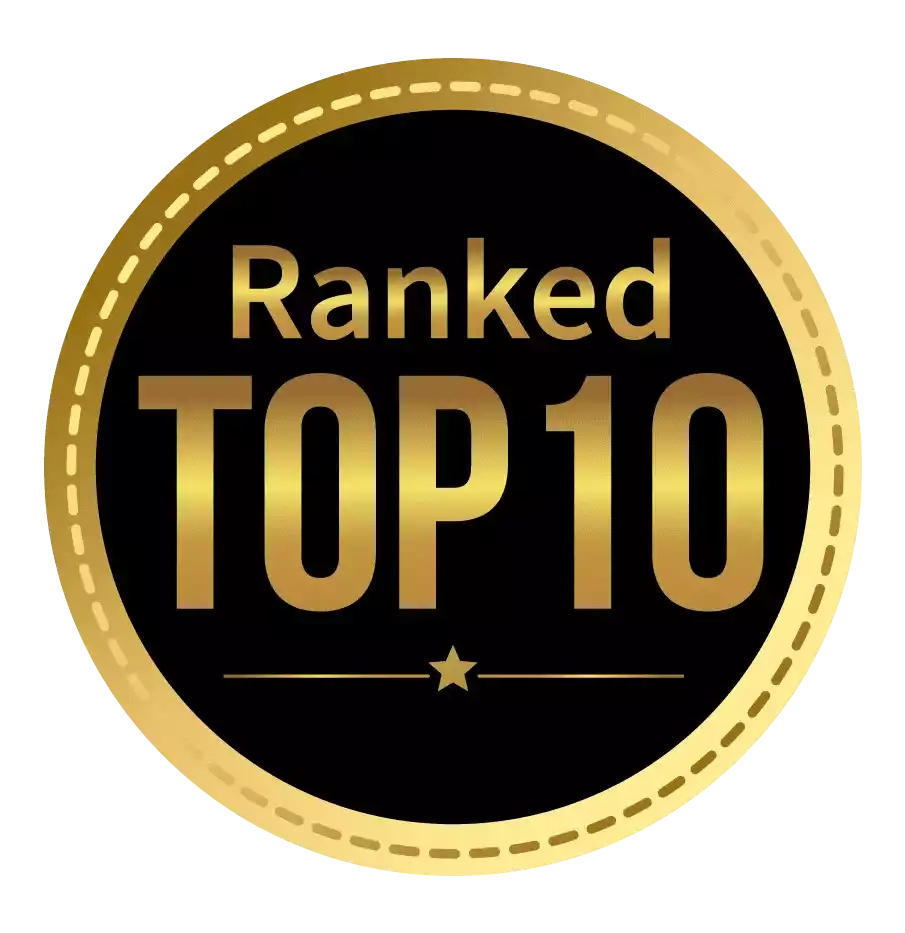 Amongst India's most promising Hotel Management Institute by Higher Education Review 2021
---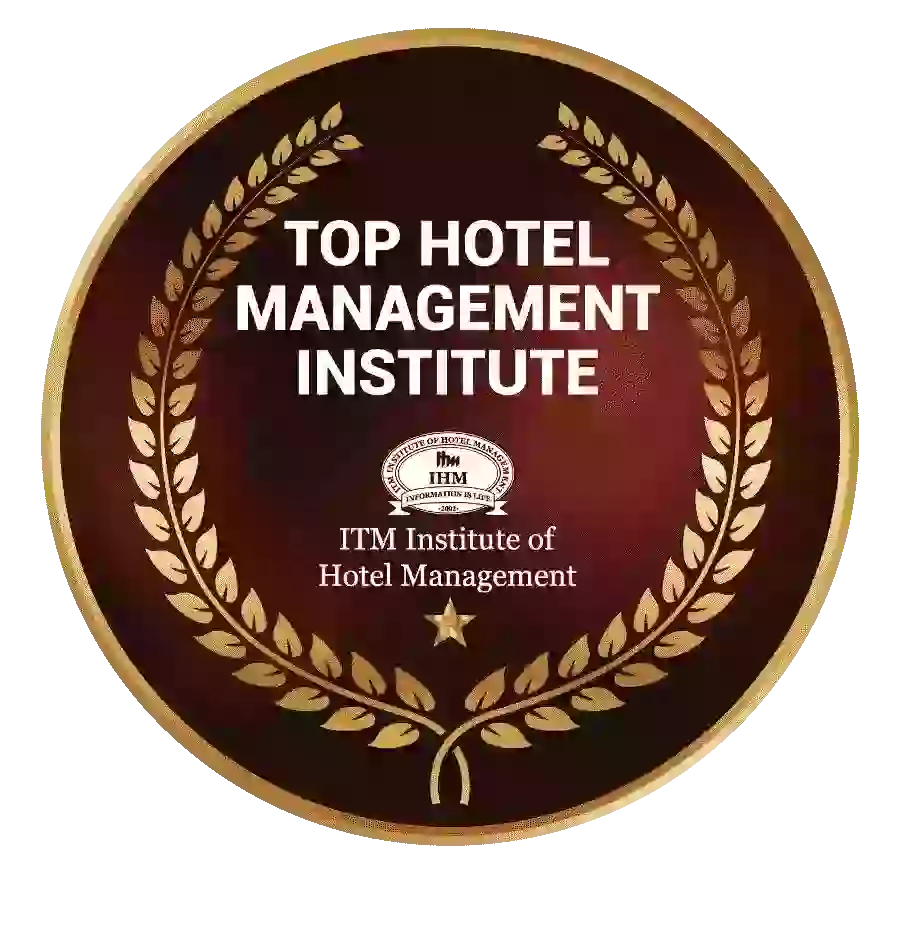 Ranked Top Hotel Management Institute awarded by Times Education Icon 2022
---
Quality Education, Outstanding Administration & Leading Infrastructure by Educational Excellence Awards & Conference 2021
---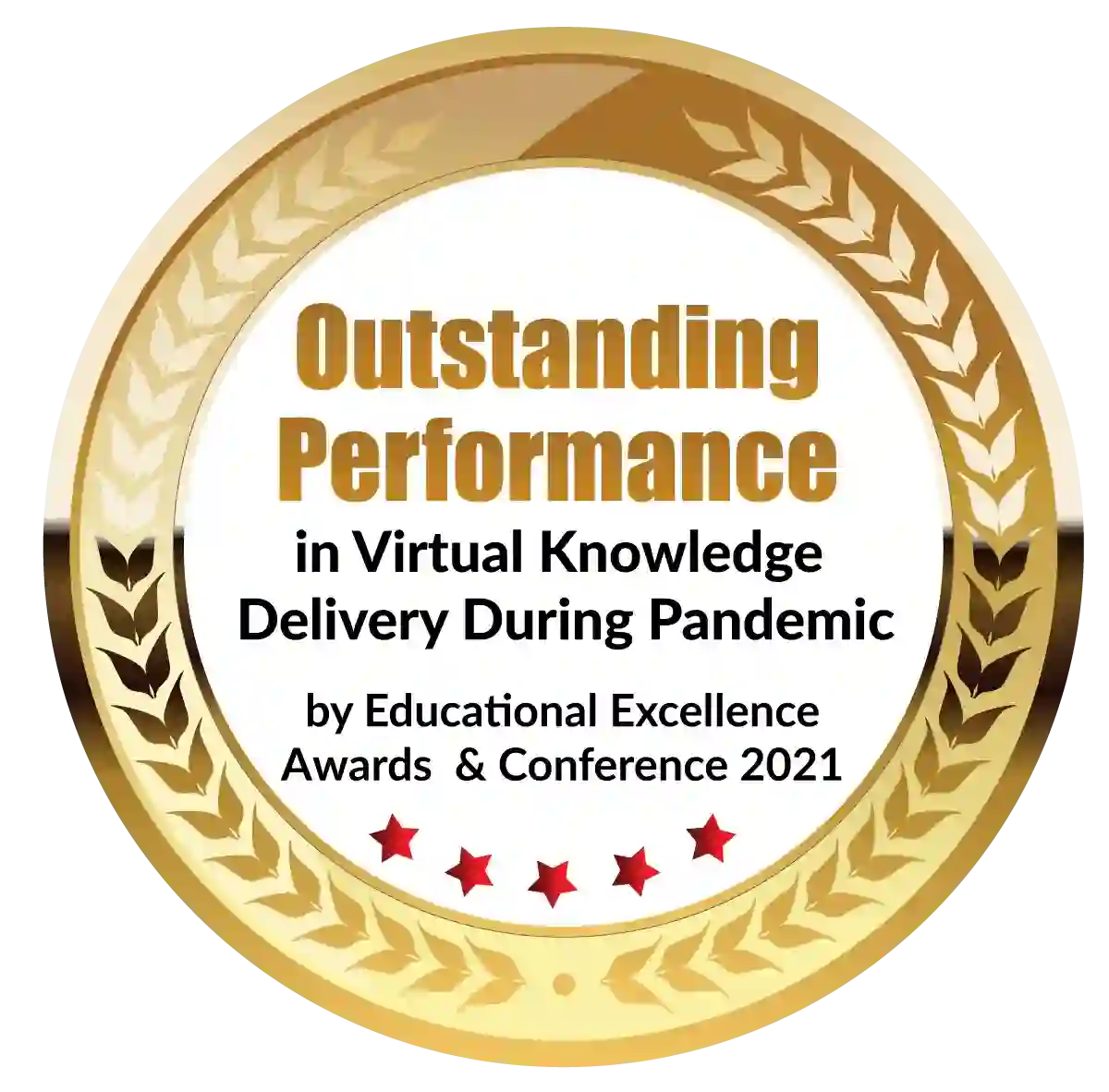 Outstanding Performance in Virtual Knowledge Delivery During Pandemic by Educational Excellence Awards & Conference 2021