Students Trained & Placed
Kitchen Training Facility
International & National Internships only at 5-star Properties
One to One Corporate Mentorship
An Entrepreneurial Culture at the Campus
Dignified with Rankings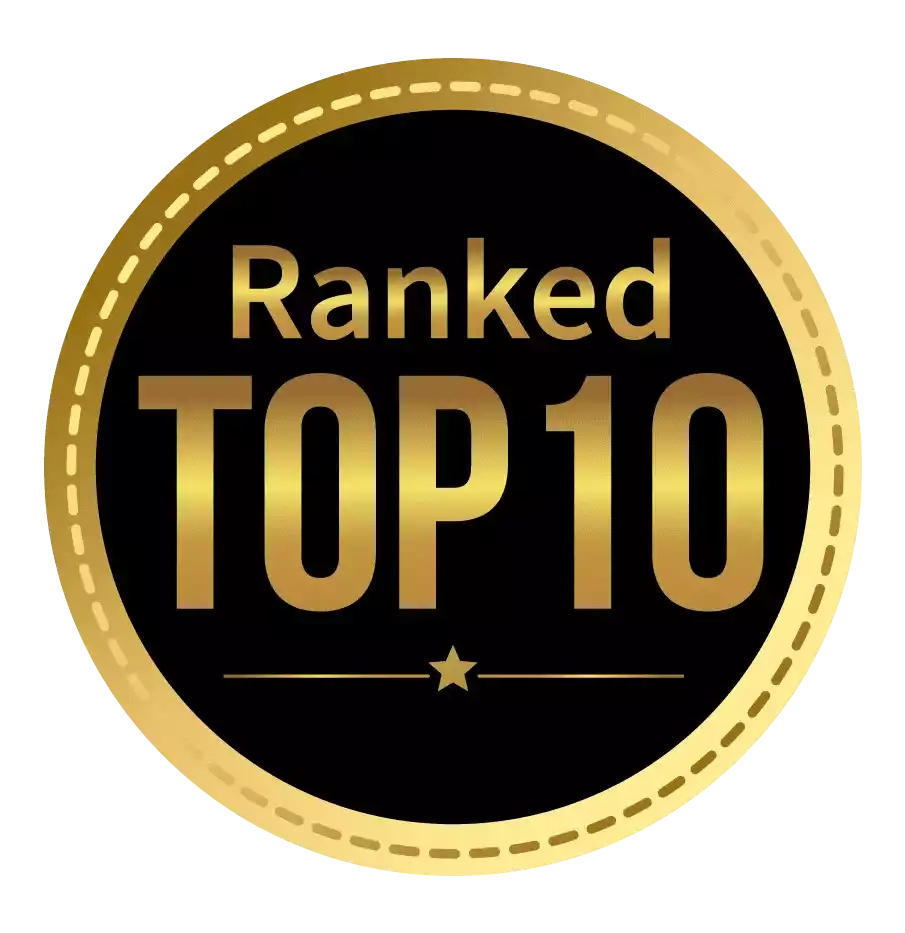 Amongst India's most promising Hotel Management Institute by Higher Education Review 2022
---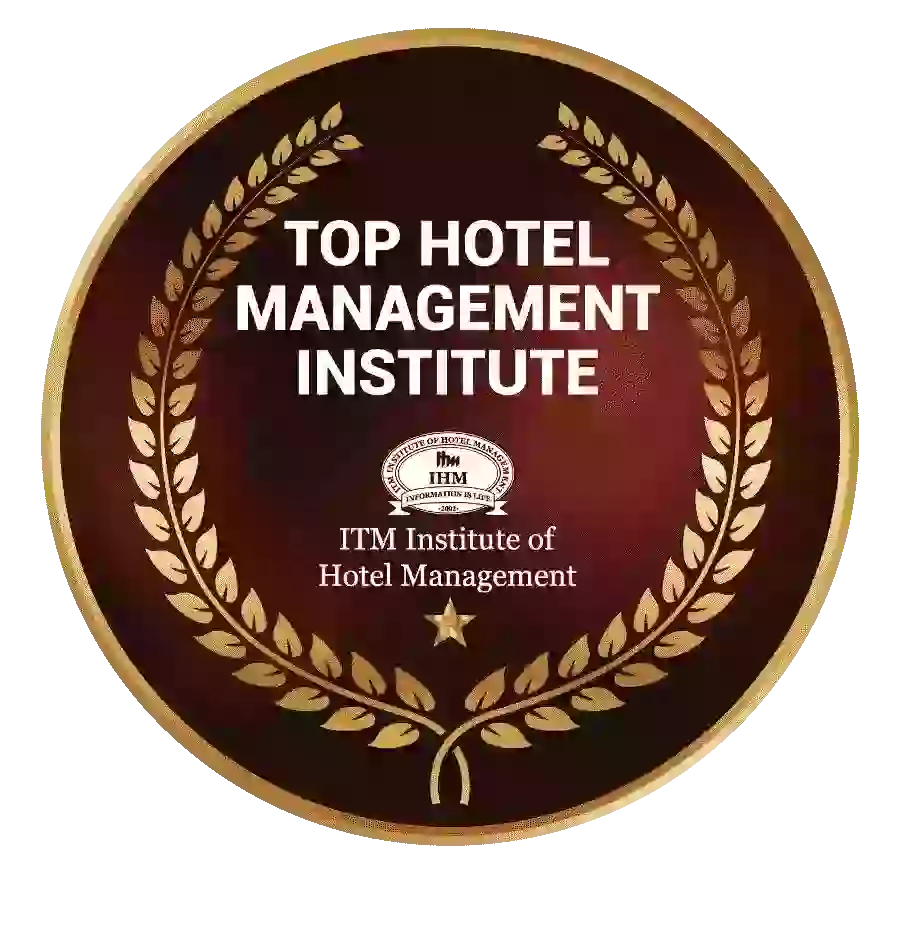 Ranked Top Hotel Management Institute awarded by Times Education Icon 2022
---
Quality Education, Outstanding Administration & Leading Infrastructure by Educational Excellence Awards & Conference 2021
---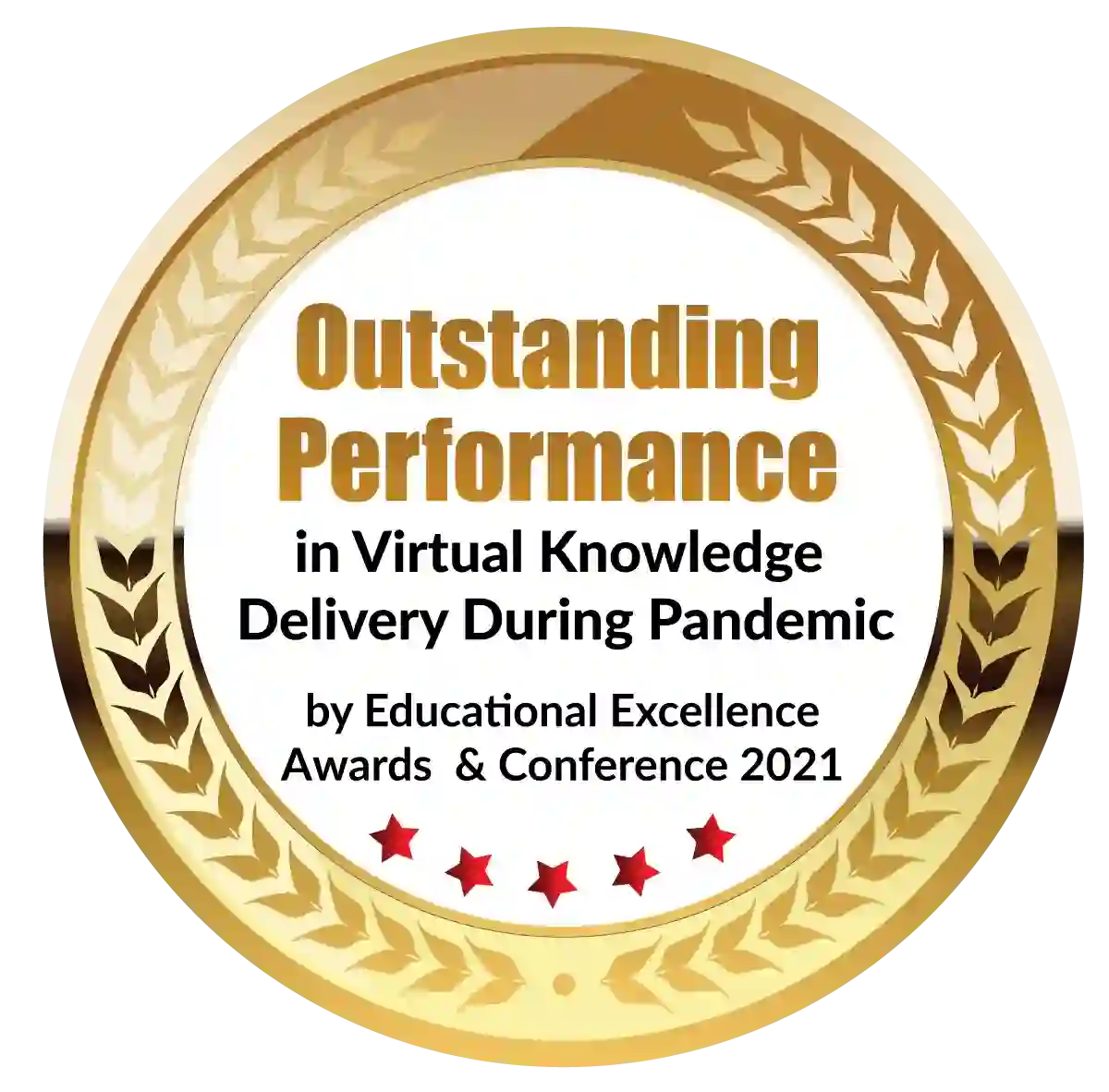 Outstanding Performance in Virtual Knowledge Delivery During Pandemic by Educational Excellence Awards & Conference 2021
Hospitality management is an excellent combination of day-to-day business operations with customer service. You will also work in positions such as food service and catering. Bachelor of Hospitality Management graduates has honed their skills to become competent managers and supervisors in this field.
Hotel Management and Hospitality
There is confusion between Hospitality management and hotel management because the terminologies can be complicated. The similarity between these two courses is that they eventually mix into the tourism business. The syllabus for hospitality management includes a hotel management course, so the hospitality curriculum is significantly broader than just hotel management. Hotel management, like Hospitality management, has a lot of potentials. Let's explore what you're capable of doing after Hotel Management.
What Should You Do After Hotel Management?
Because of the popularity of travel and tourism in India, there are several job prospects for hotel management graduates seeking a career in the industry. Here are some of the areas of your profession following Hospitality management that you can pursue:
A student with a degree or diploma in Hospitality management can work in the following fields:
Club Administration
Hotels and dining establishments
Catering and Hospitality Administration
Catering and Cabin Services on Airlines
Bed and Breakfasts
Hotel Management on Cruise Ships
Forest Resorts
Institutes of Hotel and Catering
Shipping corporations, banks, armed services, and railways have catering departments.
Hotel and tourism organizations
10 Reasons to Consider a Career in Hospitality Management
A career in hospitality management may be quite lucrative, with fresh advancements being made at all levels of work. The hotel industry will offer you a lot, from becoming known industry specialists to ambitious business leaders. You will not be limited to the monotonous existence of more commonplace jobs. So, what wise decisions will give you an advantage and make you deserving of the lavish lifestyle that this industry offers? Let us investigate. There are also specific top hotel management entrance examinations in India that will guarantee a successful hospitality management career. Here are seven reasons why a career in hospitality may be the best decision you ever make.
1. Several job opportunities
Anyone interested in bringing their inventive skill set to the hotel business has a plethora of alternatives including Hospitality management. Some of the most common careers in the hospitality, travel, and tourist industries include:
Tourism and travel agencies
Marketing and businessF
Tour operators and tour guides
Catering, restaurants, and eateries
Clubs, bars, and pubs
Event and conference organisation
Passenger transportation
Spas, fitness centres, and health & wellness centres
Representatives of customer service
Organisers of entertainment
2. International Exposure - Diversity
What is the one occupatiot you can think of that could land you ivariousof exciting job opportunities, from ultra-modern 7-star hotels in Dubai to exotic resorts in the Caribbean, from travelling atop majestic ocean liners to exploring nature in an unprecedented way - all while being paid handsomely? The hospitality industry is the only viable solution. As a result, you will be compensated for attending career development conferences and meeting new people. Traveling also allows you to improve your communication skills and overall personality, with the added benefit of learning about a new culture.
3. Career advancement options are available.
The hospitality management industry gives a pre-determined path to higher-paying professions. Job training is provided on the site in most of the roles, which can assist you in building on your vital skills for development and advancement with increased job responsibility. Consider this: a sales coordinator can work their way up to event manager, and a trainee cook with years of experience can become the head chef.
4. A good wage
Salaries in the hotel, travel, and tourist industries have historically been lower than in other businesses. Nonetheless, much-guaranteed employment in these areas can be financially rewarding. If your hotel company provides excellent guest service, the Hospitality management employees are compensated handsomely. They will provide you with competitive starting packages, frequent pay increases, bonuses, and other incentives for providing exceptional service.
5. The creative world is waiting for you.
Hospitality management, as a people-oriented industry, is naturally innovative. You can experiment with different ideas to make it more appealing to your customers. It will be your obligation as a hotel manager to develop and implement new ideas regularly, such as themed afternoon teas too deliver superior services to your consumers. You can also enhance your presentation abilities by presenting the meal in vibrant colours, which will add a pinch of salt to your culinary masterpiece.
6. Not 9-5
Do you enjoy getting up at the same time every day, putting on a suit and tie, eating the same breakfast, and then taking the same train into the same office? If this is the case, hospitality is probably not for you. You must work shifts that are flexible. Many people work in the hotel industry while attending college.
7. Programs of instruction
Few well-known hotel groups, such as the Taj and Oberoi, offer their own training programmes that include classroom studies and on-the-job training. Students are appointed at the junior management level upon completion of the programme. This provides a significant boost to your career, advancing it by five to seven years.
8. It's a sure thing.
People always require food, drink, and a place to sleep, don't they? As a result, even in difficult economic times, such as the recent credit crunch, where every other industry is struggling to survive, the hotel industry is reasonably stable. You will feel comfortable because the industry meets your basic criteria. If one's aims are stability and growth, the hotel industry is an excellent choice.
9. New Day, New Obstacle
No two days are the same in the Hospitality management sector. Every day, you will meet new people and encounter new challenges, therefore the odds of a Hospitality management career getting dull are extremely low.
10. A relaxing atmosphere
The most essential thing one looks forward to in any workplace is the work environment. Employees that are unfriendly or mean toward clients are not recruited in the hospitality sector. As a result, you will notice that Hospitality management typically contains some of the most dynamic, lively, and fun-loving employees, who better suit the needs of the organisation. As a result, you will be working with friendly individuals, colleagues, and customers. Hospitality management will provide you with a more comfortable working environment.
Dignified with Rankings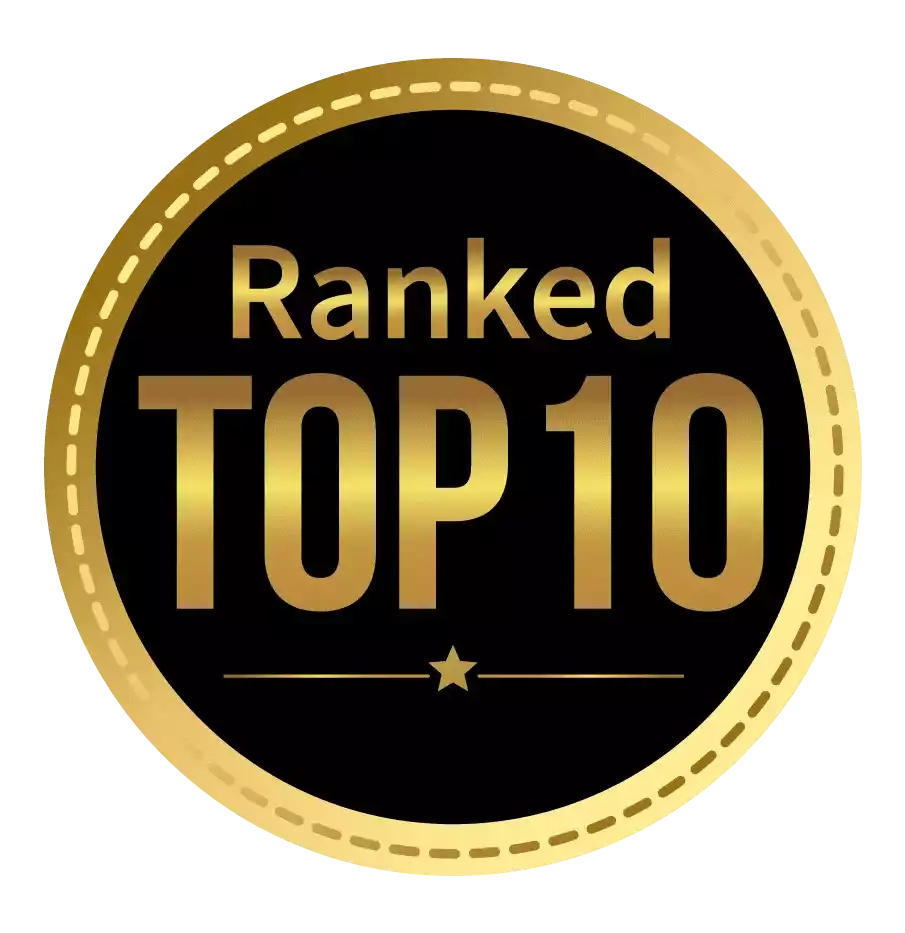 Amongst India's most promising Hotel Management Institute by Higher Education Review 2021
---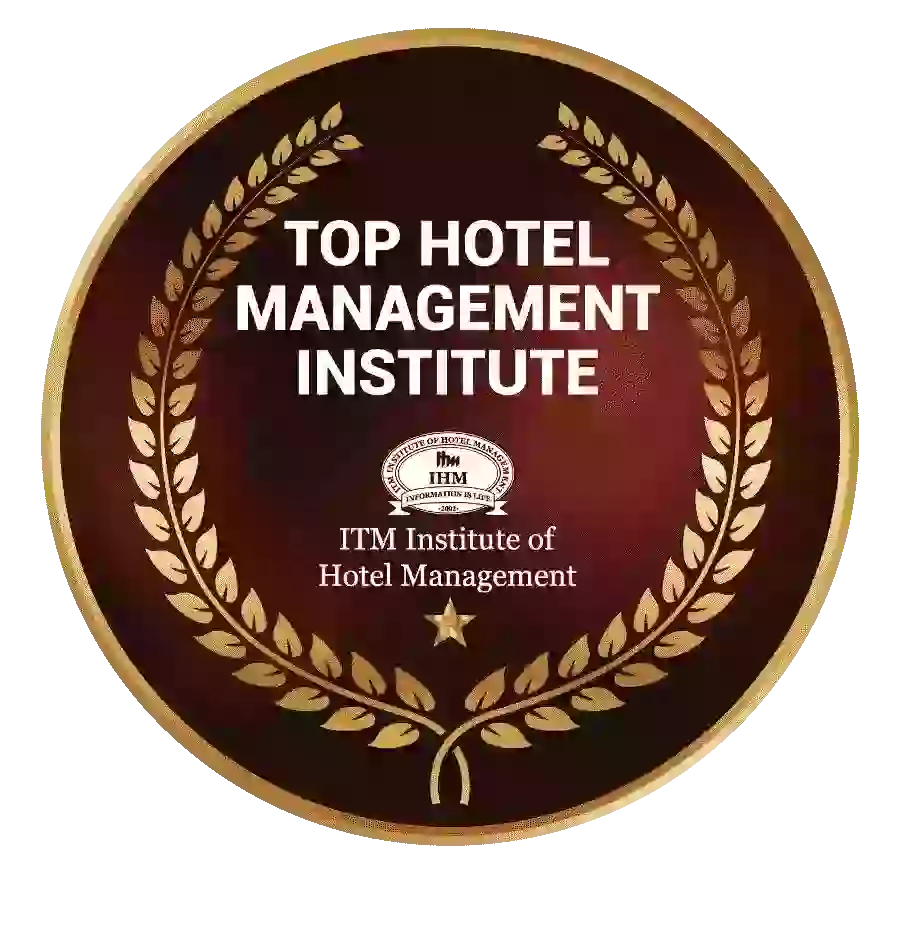 Ranked Top Hotel Management Institute awarded by Times Education Icon 2022
---
Quality Education, Outstanding Administration & Leading Infrastructure by Educational Excellence Awards & Conference 2021
---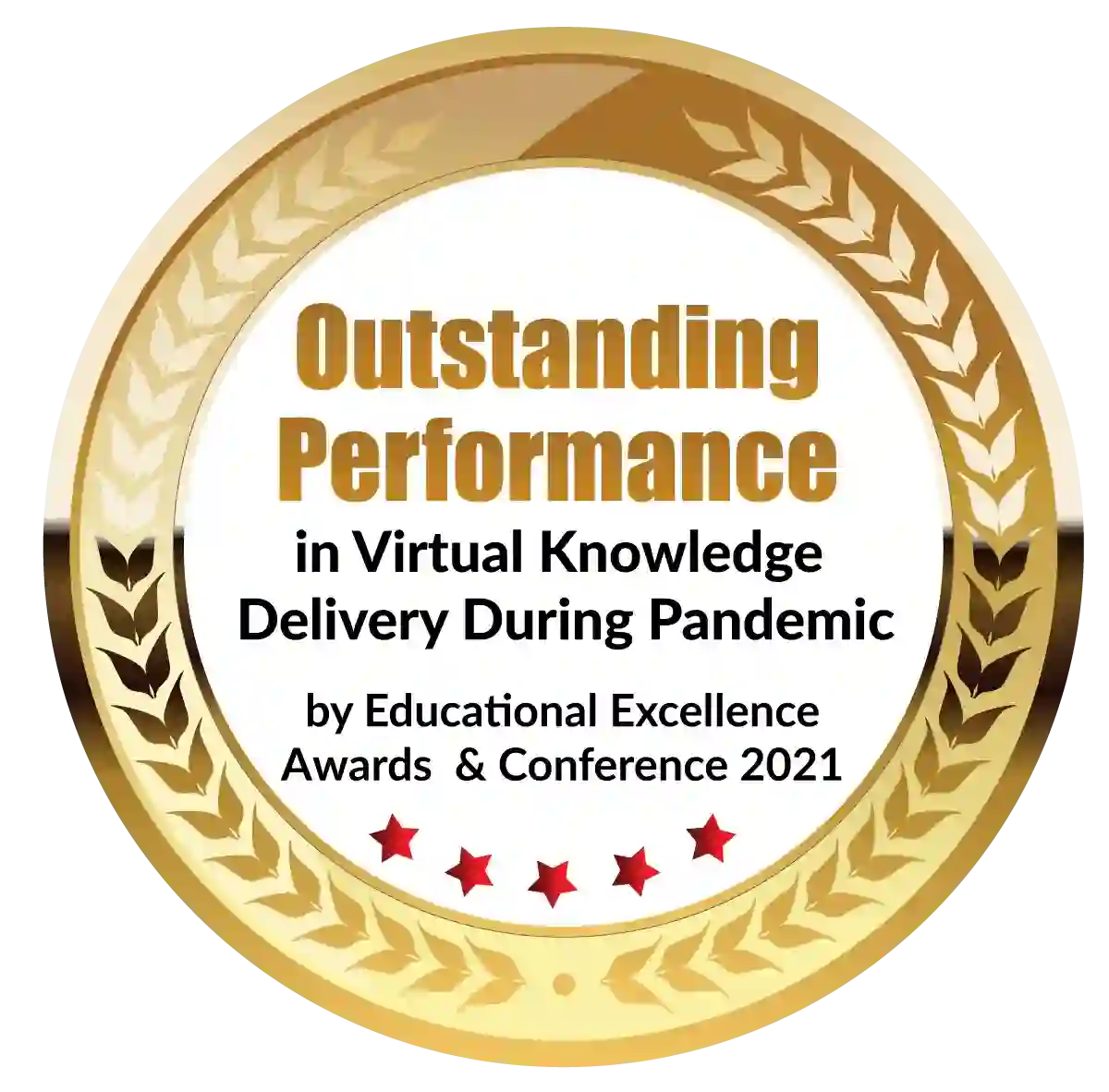 Outstanding Performance in Virtual Knowledge Delivery During Pandemic by Educational Excellence Awards & Conference 2021