Students Trained & Placed
Kitchen Training Facility
International & National Internships only at 5-star Properties
One to One Corporate Mentorship
An Entrepreneurial Culture at the Campus
Dignified with Rankings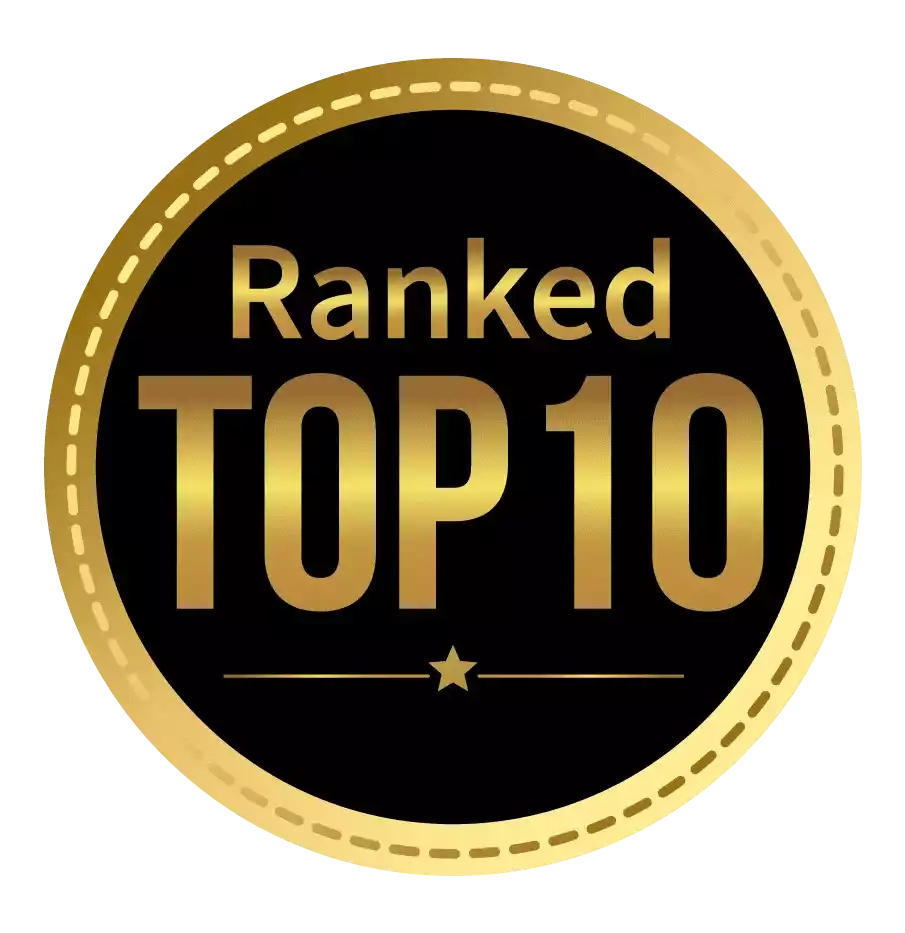 Amongst India's most promising Hotel Management Institute by Higher Education Review 2022
---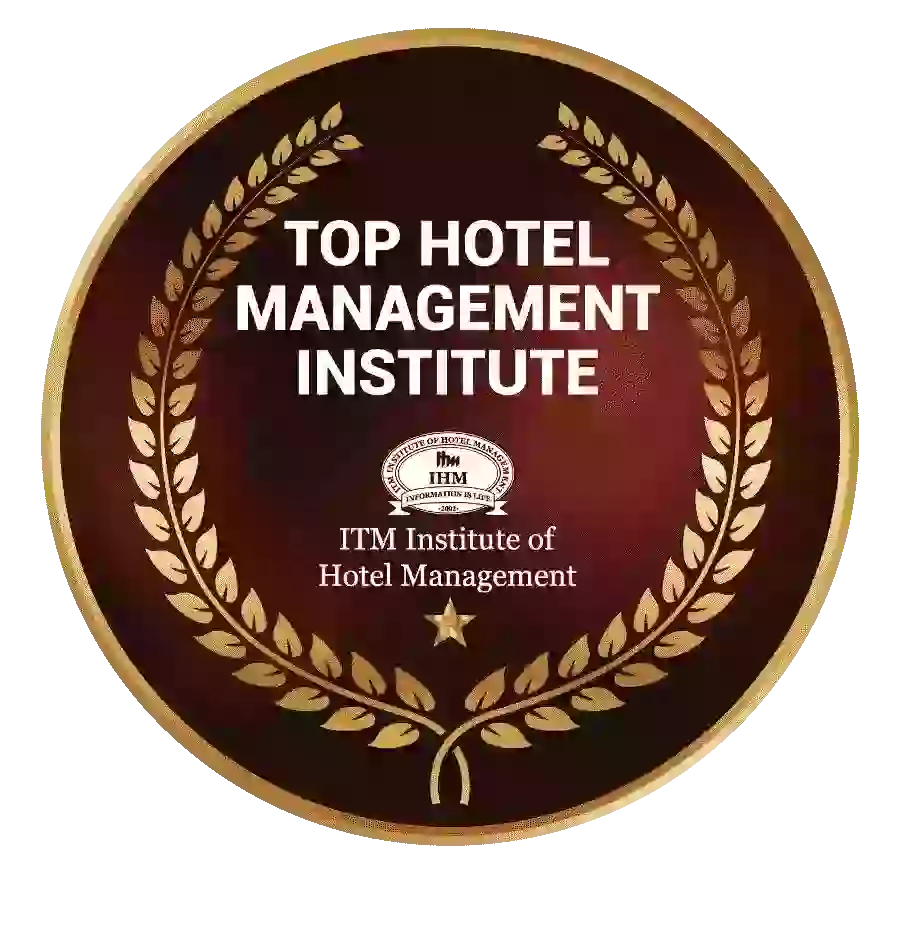 Ranked Top Hotel Management Institute awarded by Times Education Icon 2022
---
Quality Education, Outstanding Administration & Leading Infrastructure by Educational Excellence Awards & Conference 2021
---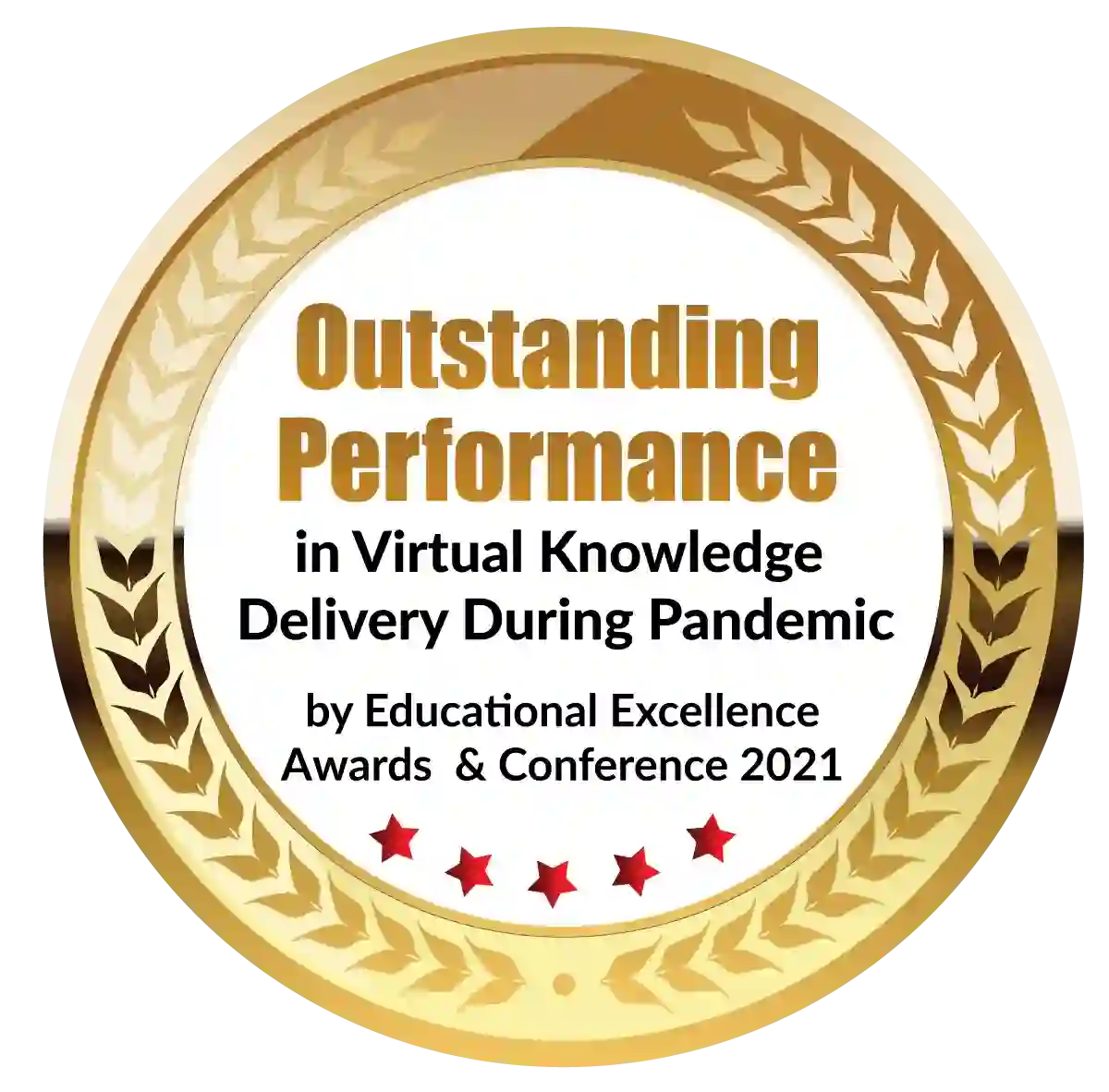 Outstanding Performance in Virtual Knowledge Delivery During Pandemic by Educational Excellence Awards & Conference 2021
When pursuing interior design courses, Thane stands out as a city that offers many advantages and unique opportunities. With its diverse culture, thriving design industry, and reputable educational institutions, interior design courses in Thane go above and beyond, surpassing the rest in several compelling ways. Here are some highlighting reasons why interior design courses in Thane are superior to other options:
Vibrant Design Hub: Thane, located in the Mumbai Metropolitan Region, is a dynamic design hub that pulsates creativity and innovation. The city has numerous design studios, architecture, and interior design companies. This thriving industry provides a rich environment for students to immerse themselves in real-world projects, internships, and collaborations.
Reputable Educational Institutions: Thane boasts esteemed educational institutions that offer top-notch interior design courses. These institutions have established a strong reputation for providing comprehensive and industry-oriented curricula, ensuring students have the necessary knowledge and skills to excel in the field. The faculty members are experienced professionals who bring their expertise and real-world insights into the classroom, fostering a rich learning experience.
Cutting-Edge Facilities: Interior design courses in Thane provide access to state-of-the-art facilities that simulate natural design environments. Students can access well-equipped design studios, computer labs with the latest software, material libraries, and model-making facilities. These resources enable students to unleash their creativity, experiment with design concepts, and professionally bring their ideas to life.
Practical Learning and Industry Exposure: Thane's proximity to Mumbai, India's commercial and entertainment capital, offers students exceptional opportunities for practical learning and industry exposure. The city's close ties to the design industry allow students to engage in internships, attend industry events, and collaborate with renowned designers and firms. This exposure to real-world projects and professionals enhances students' understanding of the industry, builds their networks, and prepares them for the challenges and demands of the profession.
Multicultural Environment: Thane's diverse and multicultural environment enriches the learning experience for interior design students. It attracts individuals from various cultural backgrounds, providing a melting pot of ideas, perspectives, and design influences. Students can interact with classmates from different cultures and develop a global outlook.
Collaborative Projects and Networking Opportunities: Interior design courses in Thane often emphasise collaborative projects that simulate real-world design scenarios. Students can work in teams, collaborate with peers from different disciplines, and develop essential teamwork and communication skills. Moreover, the close-knit design community in Thane offers abundant networking opportunities, enabling students to connect with professionals, attend design exhibitions, and showcase their work. These interactions contribute to student's professional growth and can lead to internships, job placements, and future collaborations.
Emphasis on Sustainability and Green Design: Thane's interior design courses prioritise sustainable and green design practices. The city's awareness of environmental issues and growing demand for eco-friendly solutions have influenced the curriculum. Students learn about sustainable materials, energy-efficient design principles, and the integration of green technologies. This focus on sustainability equips graduates with the skills to create environmentally responsible and socially conscious designs.
Entrepreneurial Opportunities: Thane's entrepreneurial spirit extends to interior design. The city provides a fertile ground for aspiring interior designers to launch their design ventures or work as freelance designers. Interior design courses in Thane often include entrepreneurship, business management, and marketing modules, empowering students with the knowledge and skills to navigate the entrepreneurial landscape. This emphasis on entrepreneurship prepares students to establish their design practices and thrive in a competitive market. The best interior design colleges in Thane will prove helpful.
Cultural and Historical Significance: Thane, with its rich cultural and historical heritage, offers a unique backdrop for interior design education. The city has historical landmarks, architectural marvels, and cultural sites that inspire design exploration and research. Students can delve into Thane's rich history, draw inspiration from its architecture, and incorporate artistic elements into their design projects. This blend of tradition and modernity enhances the depth and richness of their design work.
In conclusion, interior design courses in Thane surpass the rest with their vibrant design hub, reputable educational institutions, cutting-edge facilities, practical learning opportunities, multicultural environment, collaborative projects, sustainability focus, entrepreneurial prospects, and cultural significance. By choosing Thane as the destination for their interior design education, students gain access to a thriving design industry, network with professionals, and acquire the skills and knowledge required for a successful career in interior design. Thane's unique advantages make it a compelling choice for those seeking an exceptional interior design education experience.
Job opportunities after pursuing interior design courses in Thane
Pursuing interior design courses in Thane opens up many exciting job opportunities in the ever-growing design industry. With its proximity to Mumbai, a global design and commercial hub, Thane provides an ideal location for aspiring interior designers to launch their careers. Here are 350 words highlighting the job prospects after completing interior design courses in Thane:
Interior Design Studios: Graduates of interior design courses in Thane can find rewarding career opportunities in established design studios. These studios specialise in residential, commercial, hospitality, and retail design, allowing graduates to work on diverse projects and collaborate with experienced professionals. They can contribute to the conceptualisation, space planning, material selection, and execution of interior design projects, honing their skills and creativity.
Architecture Firms: Many architecture firms in Thane and Mumbai appreciate the expertise of interior designers in creating functional and aesthetically pleasing spaces. Interior design graduates can work alongside architects in these firms, focusing on the interior aspects of architectural projects. They can contribute to spatial planning, furniture selection, lighting design, and detailing, enhancing the overall architectural experience. Renowned interior design colleges in Thane will prove extremely beneficial.
Design Consultancies: Thane is home to numerous design consultancies that cater to various design needs, including interior design. Graduates can join these consultancies, providing design solutions and expertise to clients from different industries. This role allows them to work on diverse projects, collaborate with multidisciplinary teams, and develop a deep understanding of client requirements and market trends.
Furniture and Product Design: Thane's proximity to furniture manufacturing hubs presents graduates with furniture and product design opportunities. They can work with furniture manufacturers, designing innovative and functional furniture pieces or collaborate with product design companies to create unique home decor items. This field allows interior design graduates to showcase their creativity, craftsmanship, and understanding of materials.
Retail and Visual Merchandising: Thane has a bustling retail scene, and interior design graduates can find employment in retail and visual merchandising roles. They can work with retail brands, designing store layouts, displays, and visual merchandising strategies to create captivating retail experiences. This field demands a keen eye for detail, spatial planning skills, and an understanding of consumer behaviour.
Event and Exhibition Design: Thane's proximity to Mumbai's successful events and entertainment industry opens doors for graduates in event and exhibition design. They can work with event management companies, designing immersive event spaces, stage sets, and exhibition booths. This field allows graduates to showcase their creativity in creating unique and visually striking environments for various events and exhibitions.
Self-Employment and Entrepreneurship: Interior design courses in Thane emphasise entrepreneurship, equipping graduates with the skills to start their design practices. Many interior designers choose to establish their design firms or work as freelancers, offering their services to clients independently. This path provides flexibility, creative freedom, and the opportunity to shape one's career trajectory.
Sustainable Design Consultancy: As sustainability becomes increasingly important, there is a growing demand for interior designers specialising in sustainable design practices. Graduates can work as sustainability consultants, advising clients on eco-friendly materials, energy-efficient design solutions, and sustainable practices. They can create environmentally responsible spaces and contribute to a greener future.
In conclusion, pursuing interior design courses in Thane opens up many job opportunities in interior design studios, architecture firms, design consultancies, furniture and product design, retail and visual merchandising, event and exhibition design, self-employment, entrepreneurship, and sustainable design consultancy. The thriving design industry and Thane's proximity to Mumbai create a dynamic environment for interior design graduates to launch their careers and make their mark in the field.
Dignified with Rankings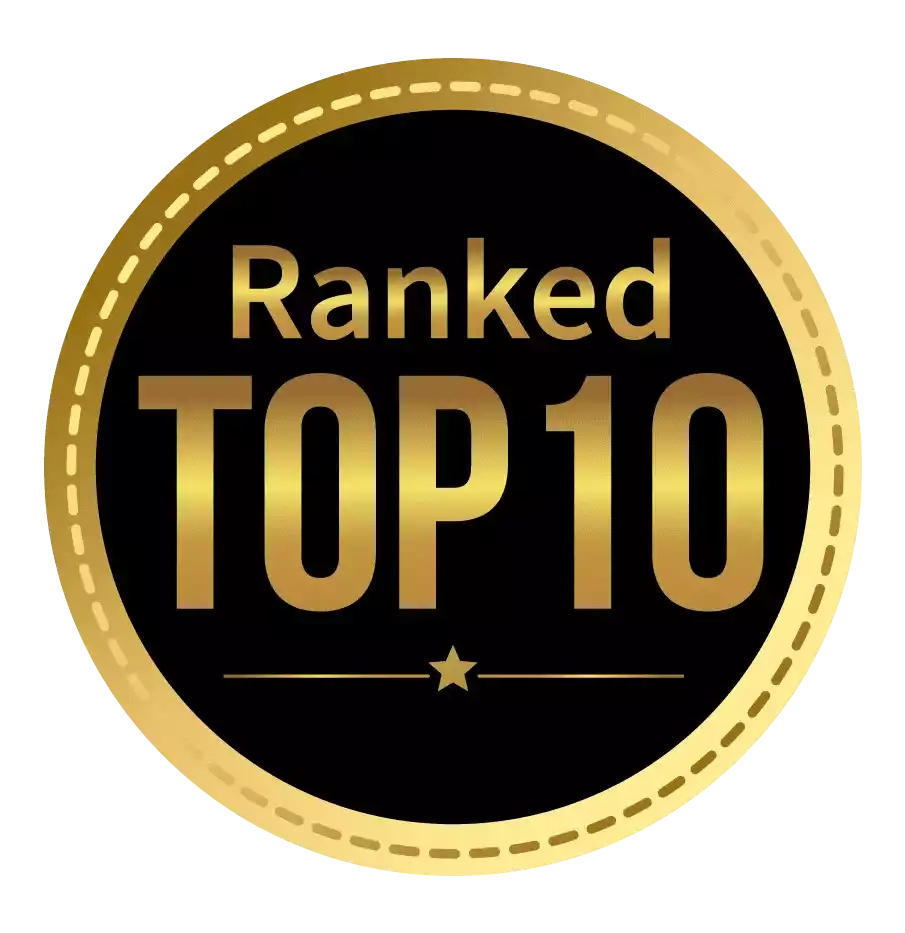 Amongst India's most promising Hotel Management Institute by Higher Education Review 2021
---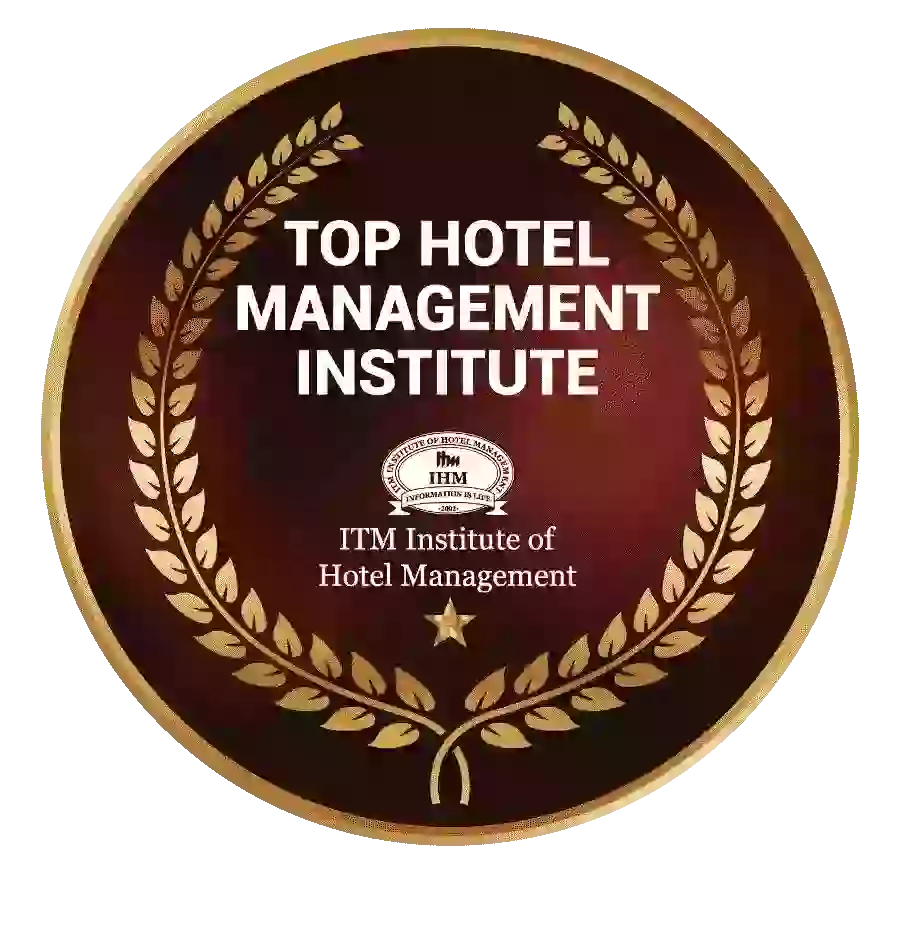 Ranked Top Hotel Management Institute awarded by Times Education Icon 2022
---
Quality Education, Outstanding Administration & Leading Infrastructure by Educational Excellence Awards & Conference 2021
---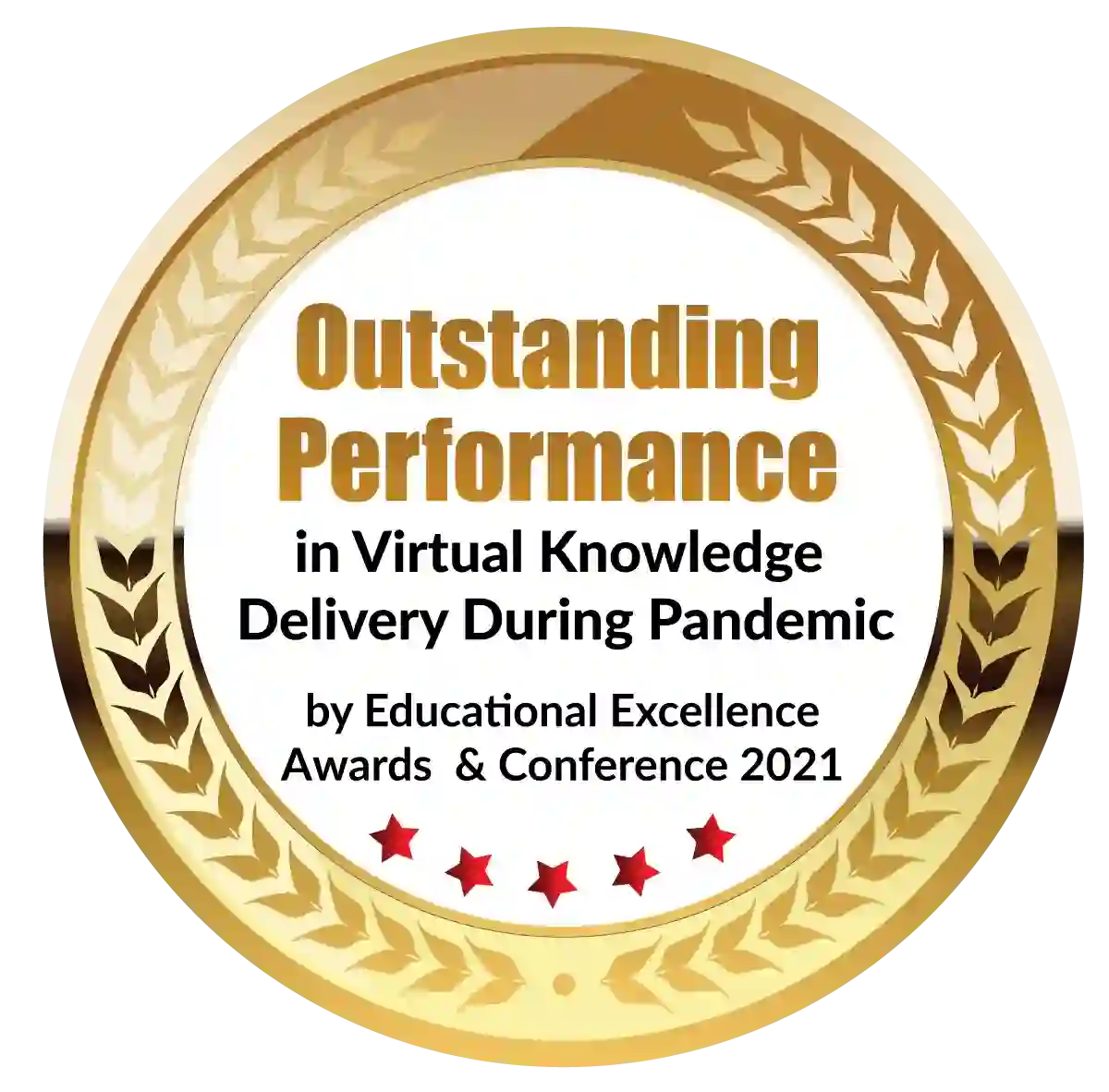 Outstanding Performance in Virtual Knowledge Delivery During Pandemic by Educational Excellence Awards & Conference 2021