Students Trained & Placed
Kitchen Training Facility
International & National Internships only at 5-star Properties
One to One Corporate Mentorship
An Entrepreneurial Culture at the Campus
Dignified with Rankings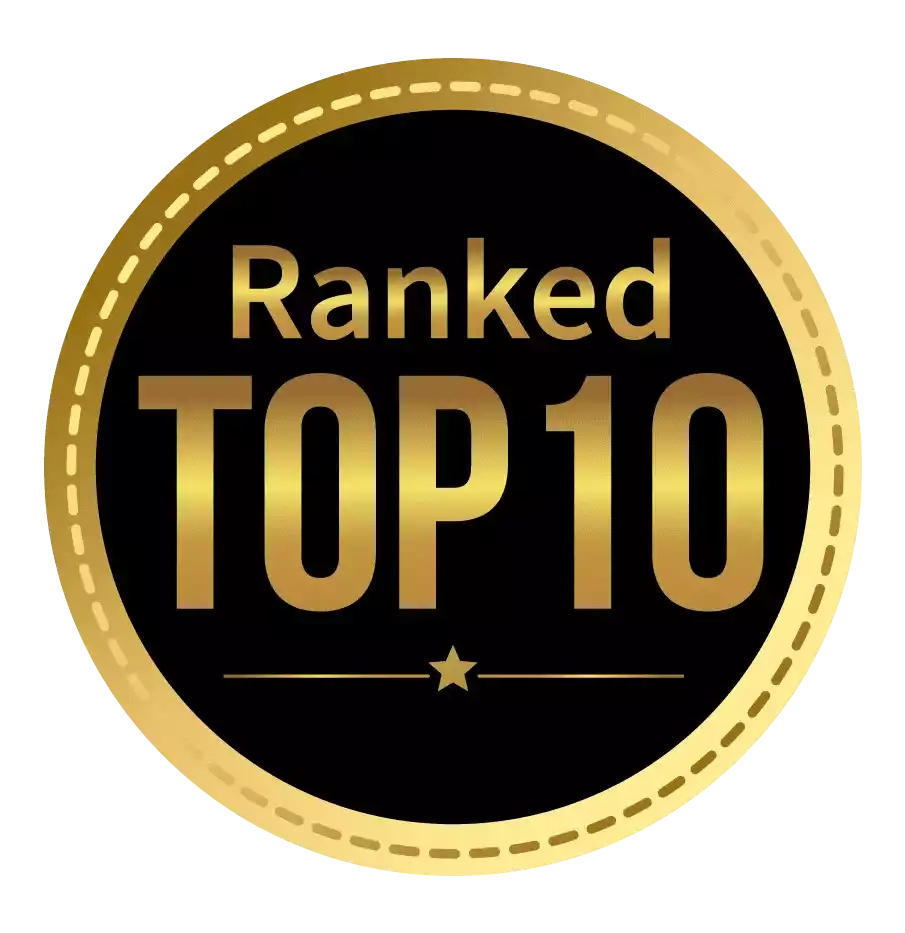 Amongst India's most promising Hotel Management Institute by Higher Education Review 2022
---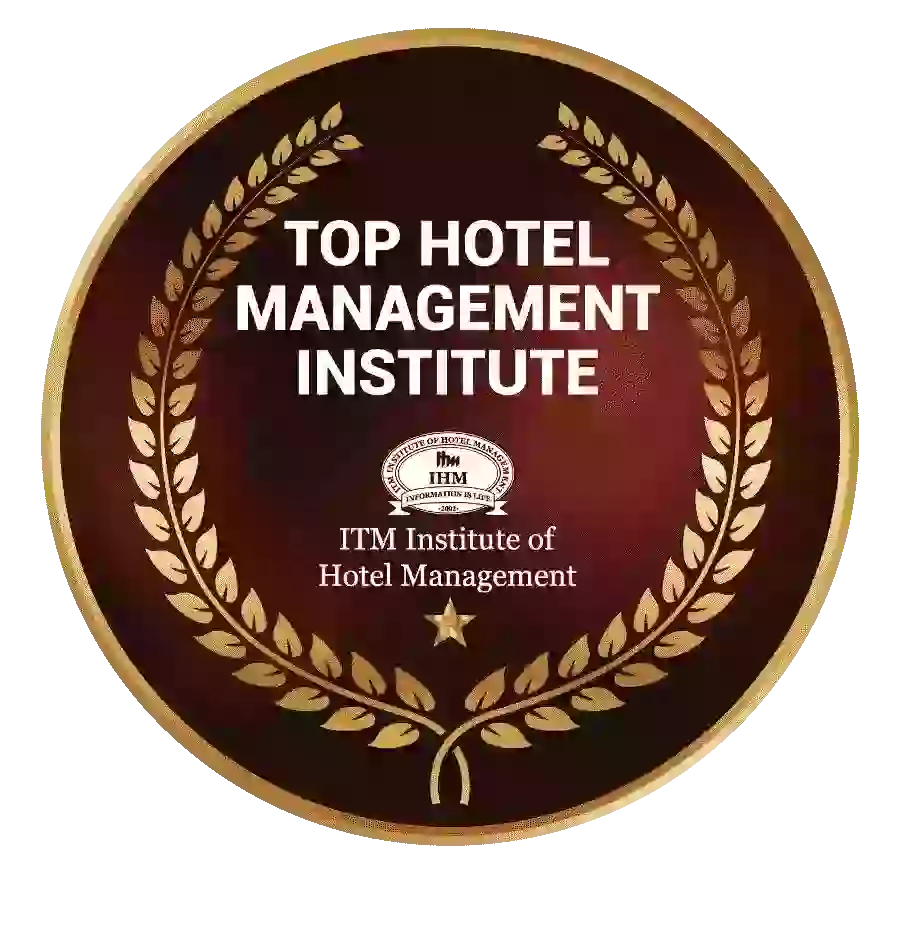 Ranked Top Hotel Management Institute awarded by Times Education Icon 2022
---
Quality Education, Outstanding Administration & Leading Infrastructure by Educational Excellence Awards & Conference 2021
---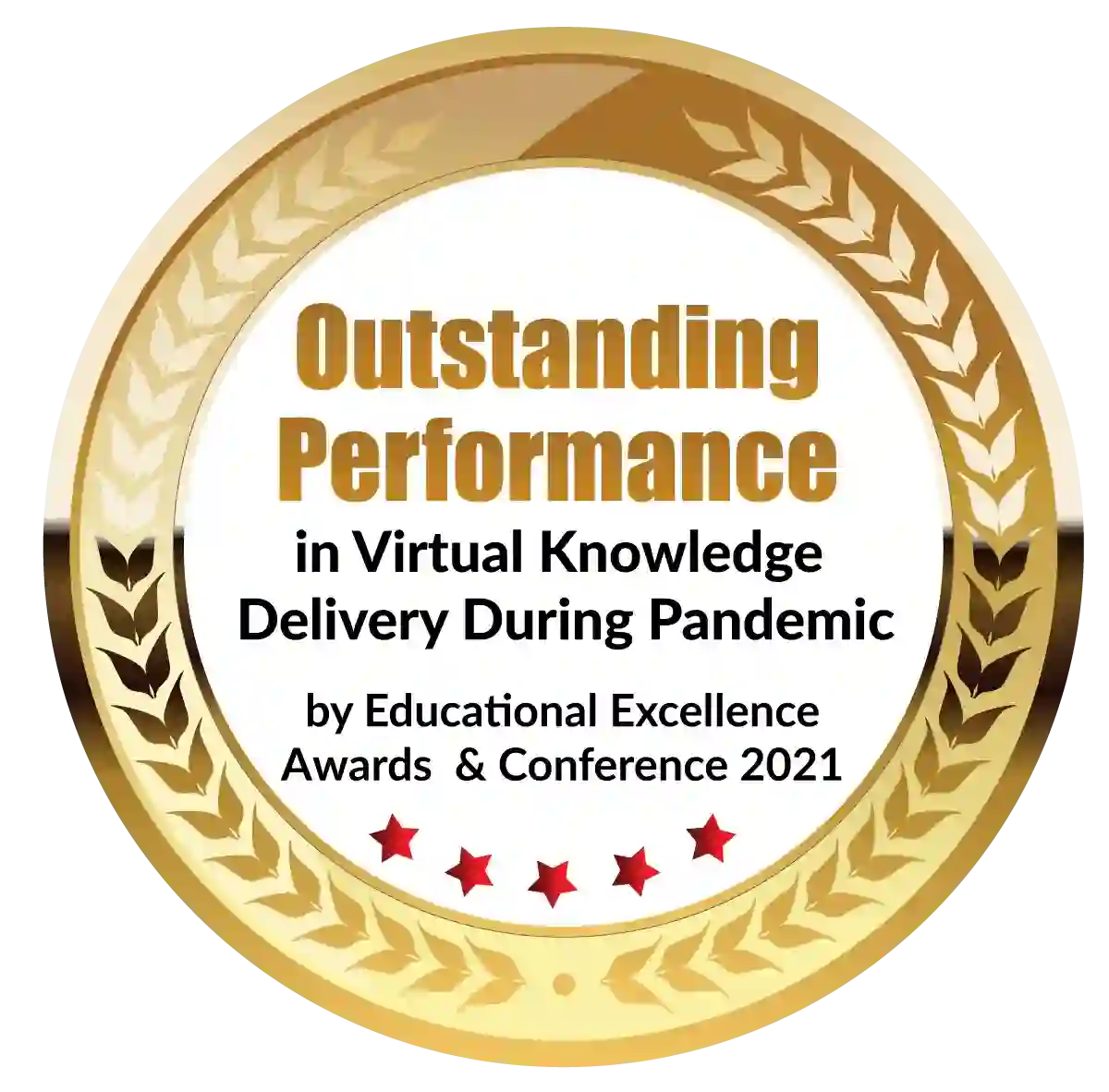 Outstanding Performance in Virtual Knowledge Delivery During Pandemic by Educational Excellence Awards & Conference 2021
The worldwide interior design industry is expected to be worth USD 150.7 billion in 2020! As a result, it has become one of the most valuable industries in the world's economies. Interior design has a lot of job prospects, and there are a lot of people that want to work in this sector!
Interior design colleges offer some of the most in-demand specialists on the planet. These well-known persons are in charge of emphasizing community living and working areas, allowing residents to live in safe and attractive conditions.
Making the decision to pursue a career in Interior design colleges might be a life-changing one. This is due to the fact that the industry is demanding and innovative, and hopefuls must display the necessary skills and abilities.
If you're thinking about pursuing a career in Interior design colleges, here are some reasons why an interior design degree program might be the best option for you!
One of the greatest ways to break into this exciting and lucrative sector is to enroll in an Interior design college. There are a variety of reputable undergraduate, postgraduate, diploma, and certification programs available.
An interior design bachelor's degree is one of the most popular Interior designer bachelor's degrees among hopefuls. This program is meant to give aspiring professionals a solid grounding in the field's operations. Following an Interior designer bachelor's degree, many aspirants choose to specialize in specialized areas of the sector.
Interior design is a fascinating career choice nowadays, and choosing an interior design education can be a life-changing decision. It is a creative and hard profession that will keep you interested for a long time. People are thinking about how to create a space with limited resources because of the global growth in population and lack of space. You will be able to assist these people if you do an interior design school.
In this article, we'll go through the top reasons why you should take a Bachelor of Interior design course. But first, you need to determine whether or not you have a talent for interior design. You could seek advice from a professional career counselor for this purpose.
Possibilities with potential
Choosing a Bachelor's in Interior design college will provide you with a plethora of job alternatives. According to recent statistics, India has a severe shortage of interior designers. According to recent studies, job prospects for interior designers in India are predicted to increase by 19% to 20% by 2018.
In every industry, there is a big and growing demand for interior designers. They should be encouraged by the growing number of construction projects in both urban and rural locations. As a result, if you're thinking about taking a Bachelor of Interior design course, now is the time to do it.
Innovation, inventiveness, and creativity
If you believe you have a creative, futuristic, inventive, and aesthetic perspective on the world around you, interior design is a career option worth considering. Professionalizing your creative abilities might be as simple as taking an interior design course.
Choosing a Bachelor's in Interior design college and working in the sector will provide you with a lot of opportunities to express yourself creatively, use your imagination to the fullest, and come up with new design ideas on a regular basis. More projects will come your way the more creative, imaginative, and innovative you become.
Projects that are both engaging and demanding
As an interior designer, each project you work on will be interesting and demanding. It will put your creativity, technical abilities, patience, dedication, and client relationship to the test. You will never grow tired of interior design because it is a dynamic job. By enrolling in an interior design school, you will be prepared to meet any problems you may have in the profession.
One of the most difficult tasks for interior designers is to meet customer expectations on time, on budget, and on schedule. Dealing with this problem will provide you with several opportunities to strengthen your ties with society. As a result, taking an interior design education is more than just a job.
Entrepreneurship potential
As previously said, the building business is quickly expanding in both rural and urban areas. Interior designers have a lot of possibilities for entrepreneurship because of this never-ending potential for growth. So, by enrolling in an interior design course, you can envision a bright future as a self-employed entrepreneur.
You could enjoy the flexibility of being your own boss if you decide to venture out on your own as an independent interior designer and start your own firm. As a result, enrolling in an interior design degree is a wise professional choice.
Extensive enlightenment
This is just another compelling incentive to enroll in an interior design program. As an interior designer, you collaborate with a diverse group of professionals from many fields. This will expose you to a wide range of skills and information, as well as diverse types of individuals, such as architects, engineers, business owners, laborers, and clients. As a result, taking an interior design school opens many avenues for research and discovery.
Various industries and sectors
This is an intriguing reason to consider taking an interior design course. As an interior designer, you will have the opportunity to work in a variety of companies and sectors. Homes, offices, restaurants, the education sector, the health business, public spaces, libraries, religious venues such as masjids, temples, churches, resorts, galleries, and museums are just a few examples.
All of these industries have varied goals, requirements, preferences, and budgets. Consider how diversified it will be. This wonderful perk of taking an interior design degree is not available with any other course.
Making a difference and positive change
Choosing an interior design program can also be interpreted as a decision to make a difference and a good impact on the world. Interior designers have the ability to influence the lives of those who live in a certain area. Consider a project that is solely intended to house society's disadvantaged or impoverished. There, by developing an affordable lodging project, you function as a catalyst for change in the way they live.
Studying interior design for the purpose of being a catalyst for positive change will provide you with a rewarding vocation.
The Advantages of an Interior Design Career
If you want to work in interior design, you'll need to have a good understanding of design concepts as well as vision and creativity. A professional interior designer's job is incredibly difficult and demanding, and they are frequently forced to work with the unique structure and space of a client. The available money, existing time constraints, and the client's requirements must all be taken into account.
Despite the responsibilities and high pressure of the work environment, there are numerous advantages to pursuing a career in this industry!
The following are some of the best advantages of a job in interior design:
You are in charge of your own destiny.
Interior designers, for the most part, choose to work for themselves. They take up clients on their own and try to meet their expectations on their own. While the efforts required are typically substantial, so are the rewards! Working for yourself and choosing who you want to work for, for example, provides a tremendous deal of freedom and liberty. You can also determine how much you want to charge for your services, naming a price that you believe is best in line with your efforts and input.
Interior designers might begin to establish their own brands over time as they gain appropriate exposure and expertise. This helps them establish a reputation in the industry.
Definitely Not Boring!
If a traditional 9-to-5 desk job doesn't appeal to you, interior design could be the right career choice for you! Interior designers are frequently asked to work quickly, scheduling and organizing client meetings, dealing with architectural samples, and ensuring that projects are completed on time.
An interior designer's job necessitates frequent movement, and coordination between various sources and clients to ensure that the job is completed.
Interior designers must address challenges by combining disparate elements together to create a practical end result. Making a design solution that is all your client has envisioned is your duty, and this will take some serious grit and hard effort on your part!
Exceptional Creative Freedom
Interior design is a vocation for artists and people who enjoy being creative! This field provides unrivaled creative freedom and expressive space. As a result, it is one of the most sought-after jobs among aspirants wishing to pursue a career as a creative professional.
To create pleasant places, interior designers are frequently forced to go outside the box and come up with creative and inventive solutions. This frequently necessitates them putting their best foot forward and donning their thinking cap, employing tactics like visualization to effectively capture the aesthetic of a room.
Dignified with Rankings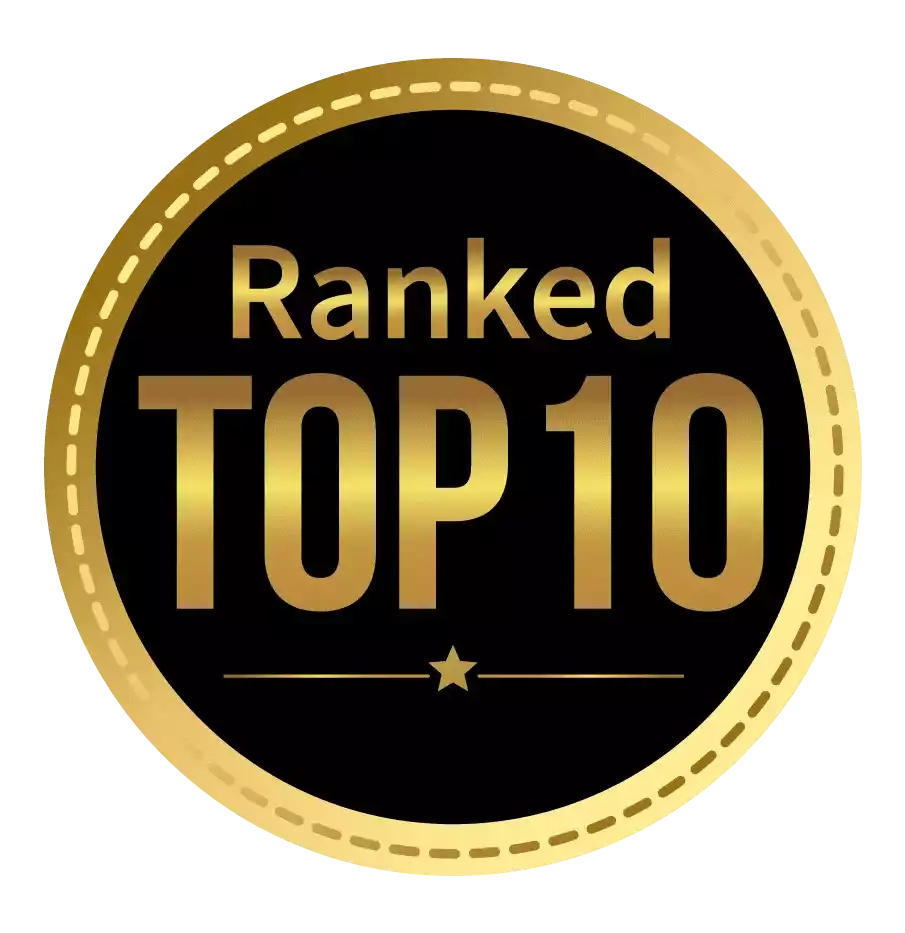 Amongst India's most promising Hotel Management Institute by Higher Education Review 2021
---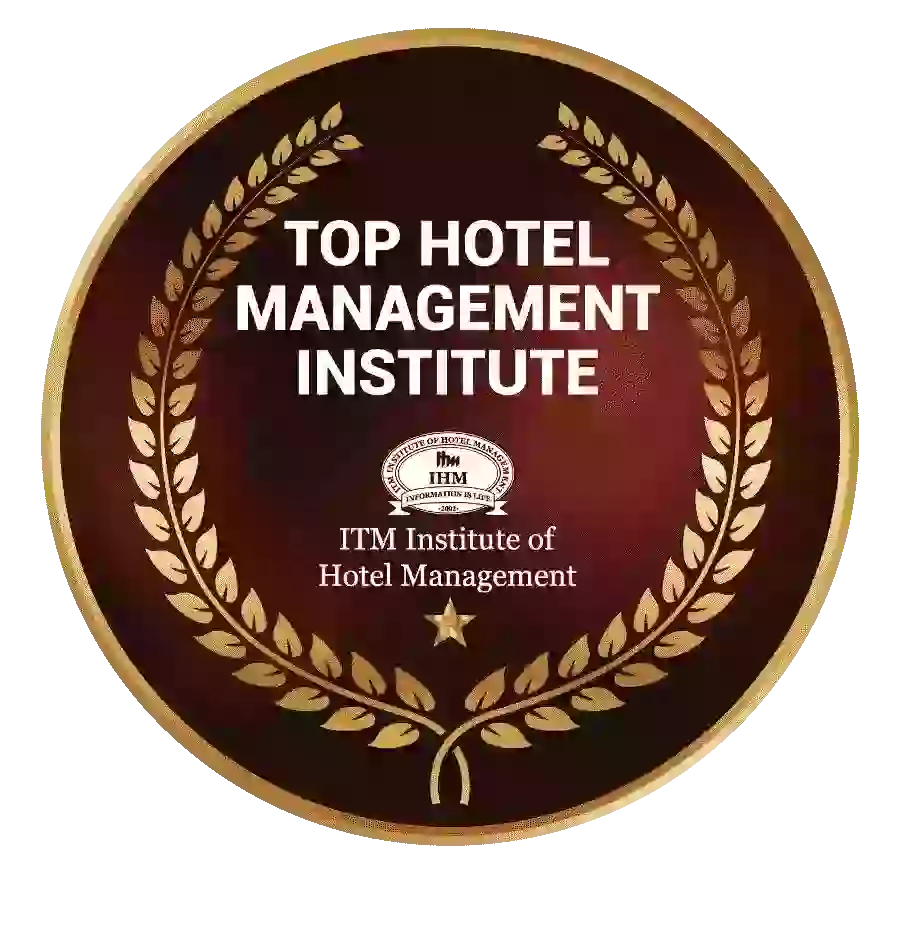 Ranked Top Hotel Management Institute awarded by Times Education Icon 2022
---
Quality Education, Outstanding Administration & Leading Infrastructure by Educational Excellence Awards & Conference 2021
---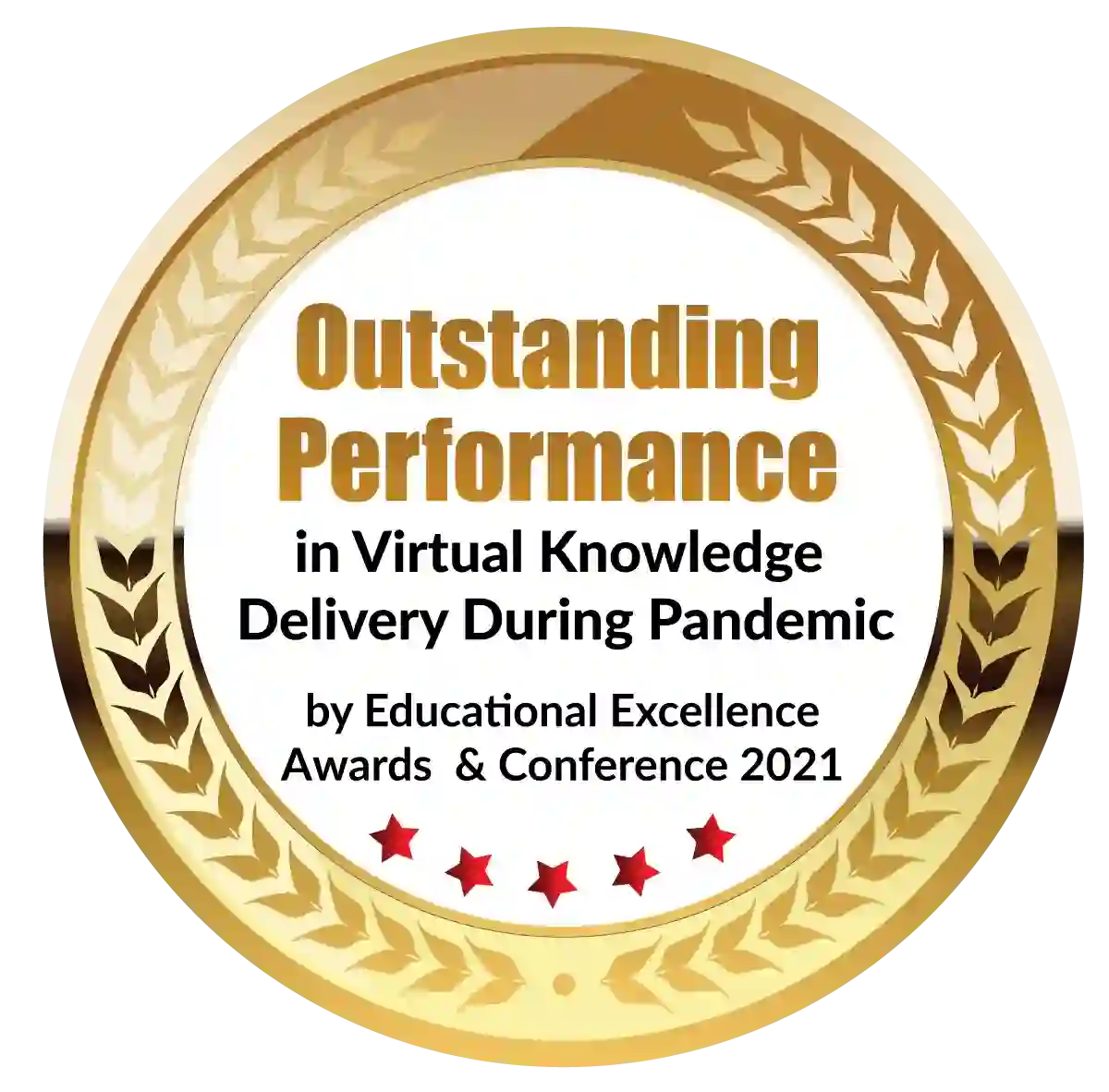 Outstanding Performance in Virtual Knowledge Delivery During Pandemic by Educational Excellence Awards & Conference 2021