Students Trained & Placed
Kitchen Training Facility
International & National Internships only at 5-star Properties
One to One Corporate Mentorship
An Entrepreneurial Culture at the Campus
Dignified with Rankings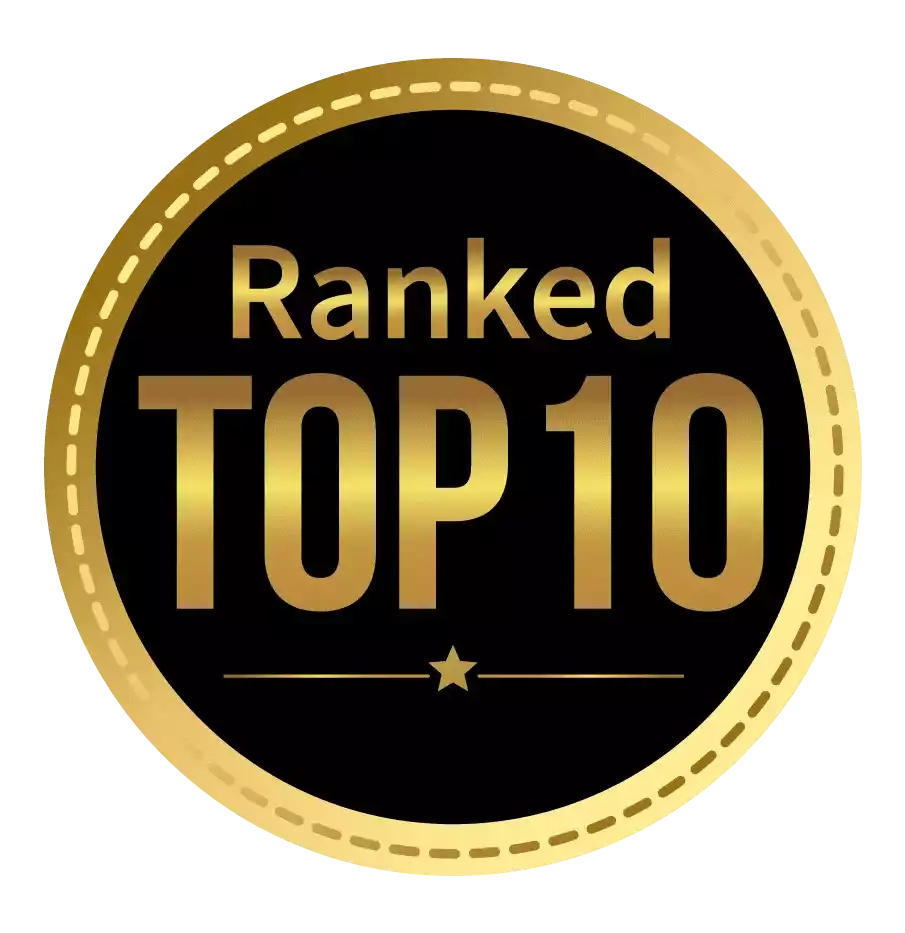 Amongst India's most promising Hotel Management Institute by Higher Education Review 2022
---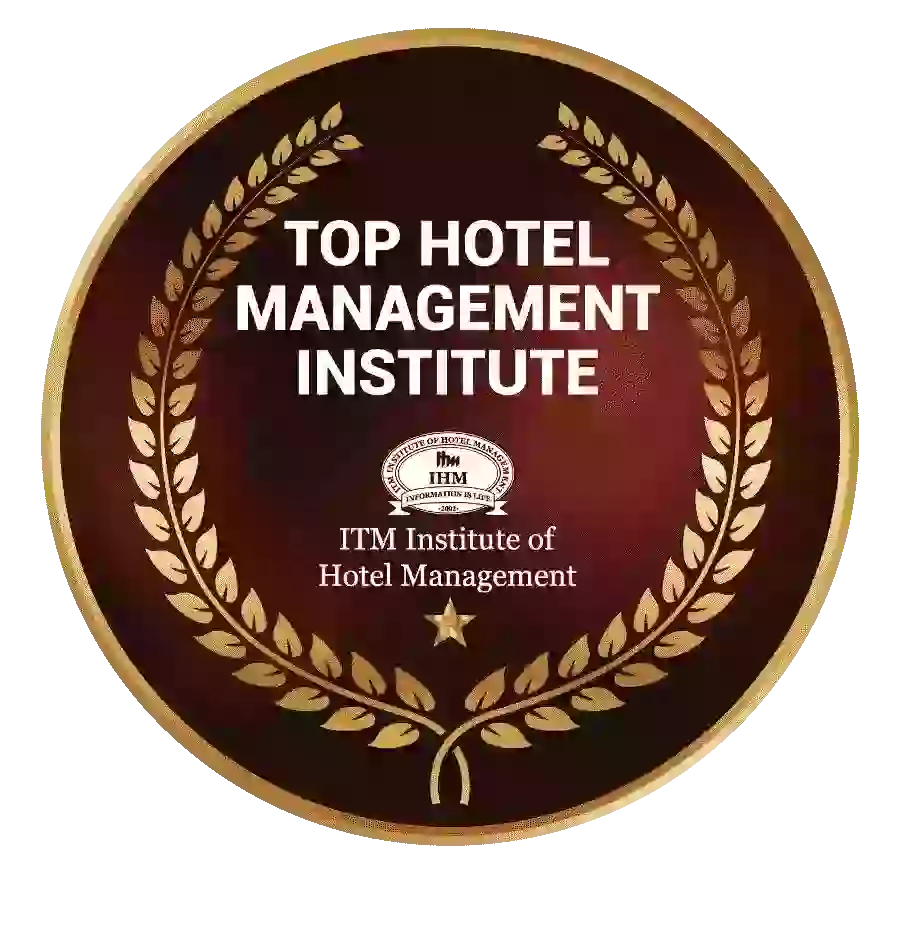 Ranked Top Hotel Management Institute awarded by Times Education Icon 2022
---
Quality Education, Outstanding Administration & Leading Infrastructure by Educational Excellence Awards & Conference 2021
---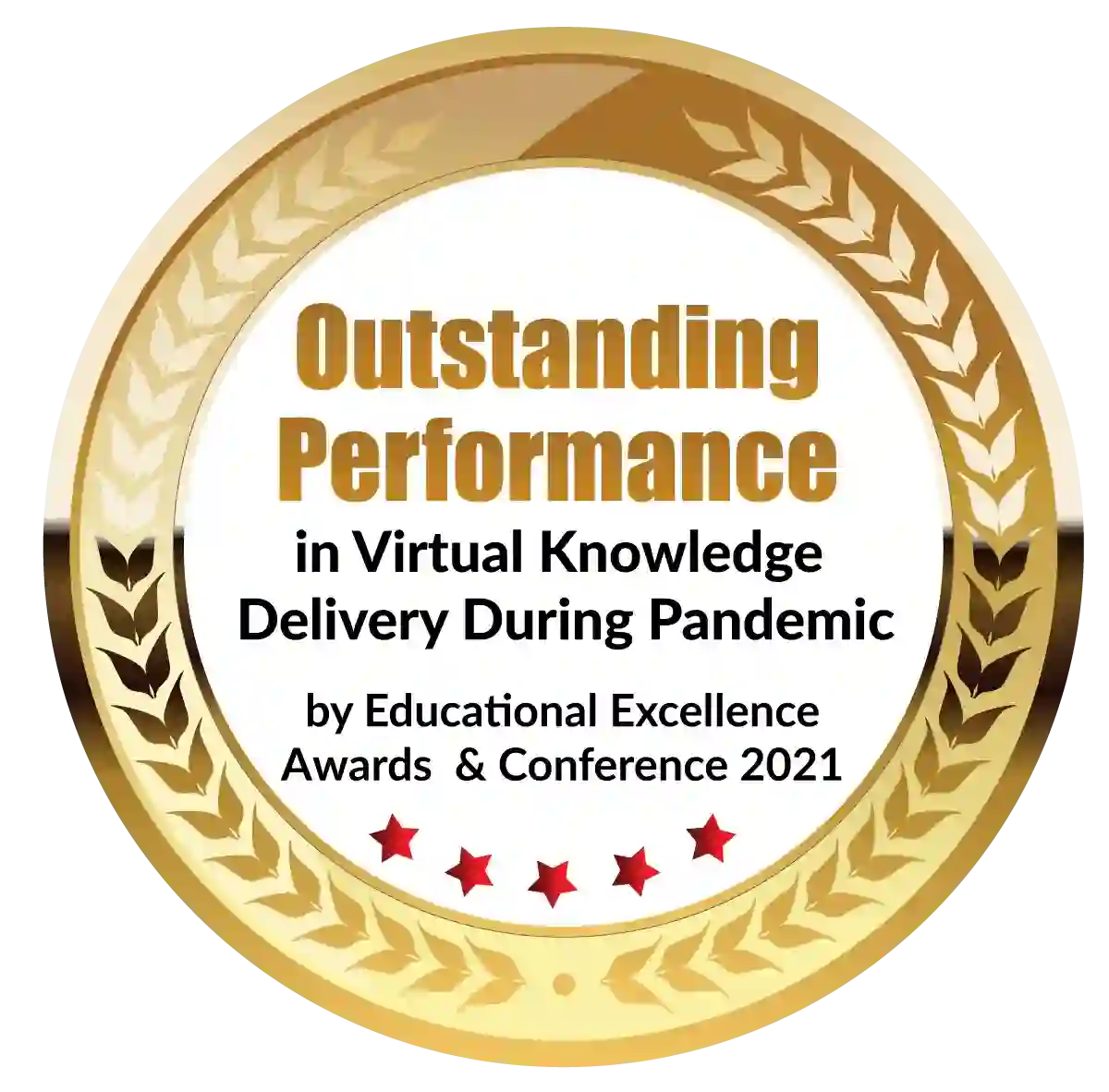 Outstanding Performance in Virtual Knowledge Delivery During Pandemic by Educational Excellence Awards & Conference 2021
Interior designers use architectural knowledge and a sharp business sense to create beautiful and effective indoor spaces.
What is interior design, and what are the responsibilities of interior designers? This guide discusses how to become an interior designer and addresses these two questions. We also go through the education, work experience, and licenses needed to operate as an interior designer.
Prospective interior designers should think about their strengths and career goals before enrolling in an interior design program. Strong creativity and artistic sensibility are required in this sector. To acquire clients and finish projects, interior designers rely on their business knowledge.
What is the definition of interior design?
Interior design influences how people interact with a variety of locations, including homes, businesses, and hospitals. Interior designers choose furniture, lighting, and layouts for interior spaces.
Unlike interior decorating, which is solely concerned with furniture, interior designers consider the entire room and include architectural characteristics in their designs. Interior designers, unlike architects, focus on the aesthetic and feel of a room rather than the construction.
What are the responsibilities of interior designers?
Interior designers create efficient and beautiful indoor spaces by working closely with customers. To create friendly places, they evaluate designs and operate within building codes. Interior designers pick the color palette for a home or structure, as well as the lighting requirements and furnishings.
Interior Designers Work Where?
Interior designers work for architecture firms, design firms, and their own businesses. Some interior designers also work in furniture stores or in wholesale trade.
The designer's timetable and responsibilities are influenced by the work environment. Interior designers who work freelance establish their own hours, but they must also find clients. Designers who work for a design firm have more stability.
Many interior designers work in offices while visiting clients. Interior designers frequently travel as part of their career because they work closely with clients and invest time in locating distinctive items. Meeting with clients may necessitate working evening and weekend hours.
Job Prospects
From 2018 to 2028, the employment of interior designers is expected to expand at a rate of 4%, which is about average for all occupations. Consumer expectations that the interiors of structures meet specific criteria, such as being environmentally friendly and easily accessible, will need the use of designers.
Although only a tiny number of interior designers are engaged directly in the construction business, many interior designers rely heavily on it for new job opportunities. In addition to new development, the need to repair and renovate existing residences, commercial buildings, and other facilities such as hospitals, hotels, and schools will drive demand for interior designers. Interior designers, for example, will be needed to help meet the future living needs of an aging population, particularly for those who prefer to remain in their homes.
Job Opportunities with Interior design degree courses in Mumbai
Because wealthy clients are more inclined than others to repair and renovate their spaces, job opportunities should be strongest in high-income areas. Maintaining current with the latest design technologies, such as three-dimensional computer-aided design (CAD) software, can also help you land a job.
Skills taught in Interior design degree courses in Mumbai
The role of an interior designer requires both soft and hard skills. A good artistic eye and a creative approach to design are required of designers. Clients also search for designers who are good communicators and have good interpersonal skills. Interacting with clients and cooperating with architects, designers, and engineers are crucial aspects of the job.
Interior designers can acquire their license by demonstrating hard skills such as understanding of design software packages and computer-aided design. Strong project management abilities and business expertise are also required for this position. Many interior designers start their own businesses, which necessitates negotiating, financial, and business skills.
What You Should Know Before You Become an Interior Designer
Many people enjoy interior design. But what should you know before starting a profession in interior design? Consider the following subjects as you study how to become an interior designer.
Interior designers can assess a space and recommend the most appropriate lighting, furnishings, and color palette. While programs teach kids how to think critically about space, natural ability is also important. Prospective interior designers should analyze their inherent abilities and design aesthetic before enrolling in an interior design program. In certain ways, interior designers and decorators are similar. Additional architectural training and the capacity to think critically about interior spaces are required for interior design. Designers select beautiful furniture for rooms.
Because the two vocations require distinct training, make your decision early. What does interior design entail? More than style, fashion, and fabric are involved in this discipline. Strong architectural and business abilities are required of interior designers. They interact with architects to gain a better understanding of space, collaborate with clients to satisfy their objectives, and develop budgets. Interior design programs assist students in developing these abilities.
How to Become a Professional Interior Designer
Starting with this step-by-step approach, aspiring interior designers can learn how to become interior designers. Each step toward becoming an interior designer, from earning an Interior design degree to gaining job experience to taking an interior design exam, brings candidates closer to their goal.
Obtain a Degree
Students that pursue an Interior design degree are educated in architecture, design theory, and business. Fabrics, textiles, color palettes, lighting, and furnishings are all covered in interior design classes.
A bachelor's Interior design degree is often required of interior designers. Certificates, on the other hand, prepare graduates for professions in interior design. Candidates with a certificate will need more work experience to qualify for a license. Interior designers with a bachelor's degree in another field can also earn a certificate to get started in the field.
An accredited program should provide students with an interior design certificate or Interior design degree. Interior design programs are accredited by the Council for Interior Design Accreditation.
Develop Your Professional Skills
Candidates must get professional experience before working as an interior designer. Learners should take a supervised interior design internship to begin accruing work hours toward their license and certification requirements. The amount of work experience required varies depending on the student's educational background.
For candidates with a bachelor's degree in interior design or a bachelor's degree in another discipline with an interior design certificate, the National Council for Interior Design Certification (NCIDQ) exam needs at least two years of full-time job experience. Before taking the exam, candidates with an associate degree, high school diploma, or certificate must work full-time for three years.
Take and pass the NCIDQ exam.
To obtain a state license and certification as an interior designer, most interior designers must pass an exam. Candidates are tested on design development, bidding, and project completion in the NCIDQ exam. Only applicants who pass the NCIDQ exam are allowed to use the title Interior Designer in several states.
The requirements differ from state to state. California, for example, demands a different examination than the NCIDQ. As a result, interior designers should familiarize themselves with the criteria in their respective states.
Create a Portfolio of Your Work
A strong design portfolio is required to land a job as an interior designer. The majority of designers begin their careers as students. Students build their portfolios as they progress through an interior design curriculum.
To potential employers or clients, an interior design portfolio should communicate the designer's vision and approach. Sketches, mood boards, and images aid in the realization of that concept. Throughout their careers, interior designers add to their portfolio.
Hire someone or start your own business.
Interior designers work in a wide range of environments. Around 27% work for specialist design services, with the remaining 20% working for architectural or engineering firms. Finally, 22% create their own business and work as independent designers.
Each job choice has advantages and disadvantages. Flexibility is a plus for interior designers who start their own business, but the path can lead to irregular hours. Bringing in clients also takes a significant amount of time. Interior design degree colleges in Mumbai must network in order to help students advance their careers, regardless of where they work.
We hope that this blog has solved all your questions and your queries regarding the Interior designing field of work, how to become an interior designer and how can one benefit their career by developing various skills that they will develop through the medium of these courses. All the best for your admission to Interior design degree colleges in Mumbai.
Dignified with Rankings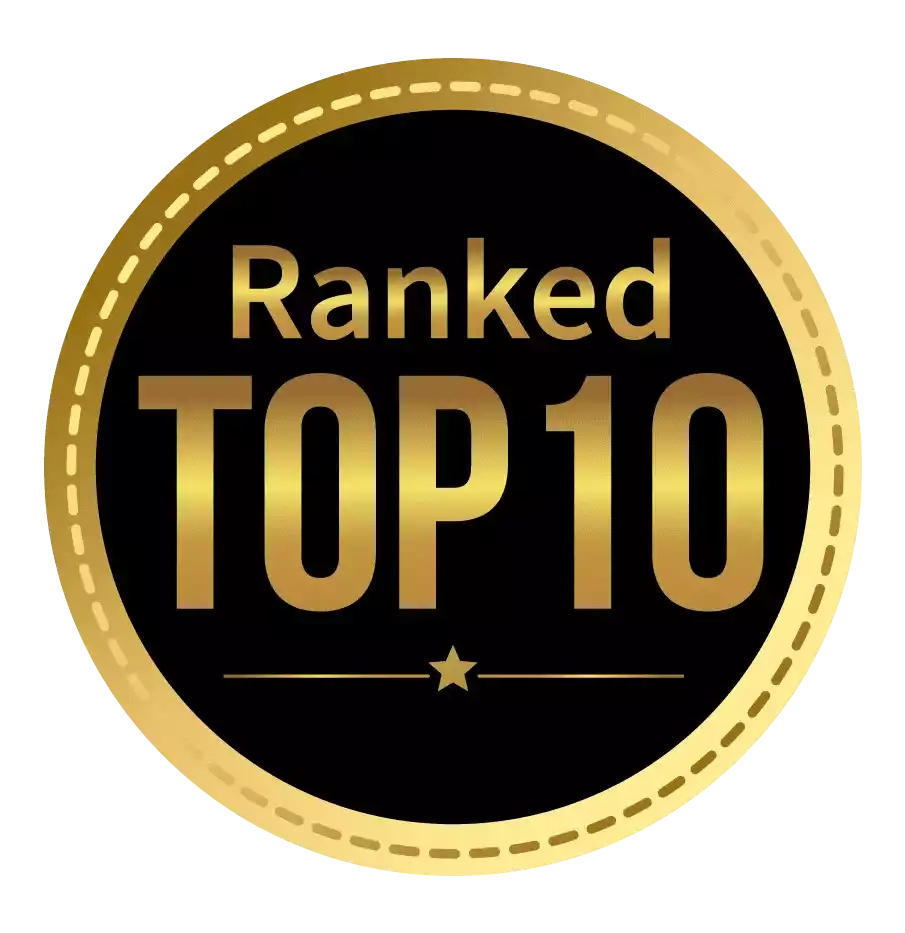 Amongst India's most promising Hotel Management Institute by Higher Education Review 2021
---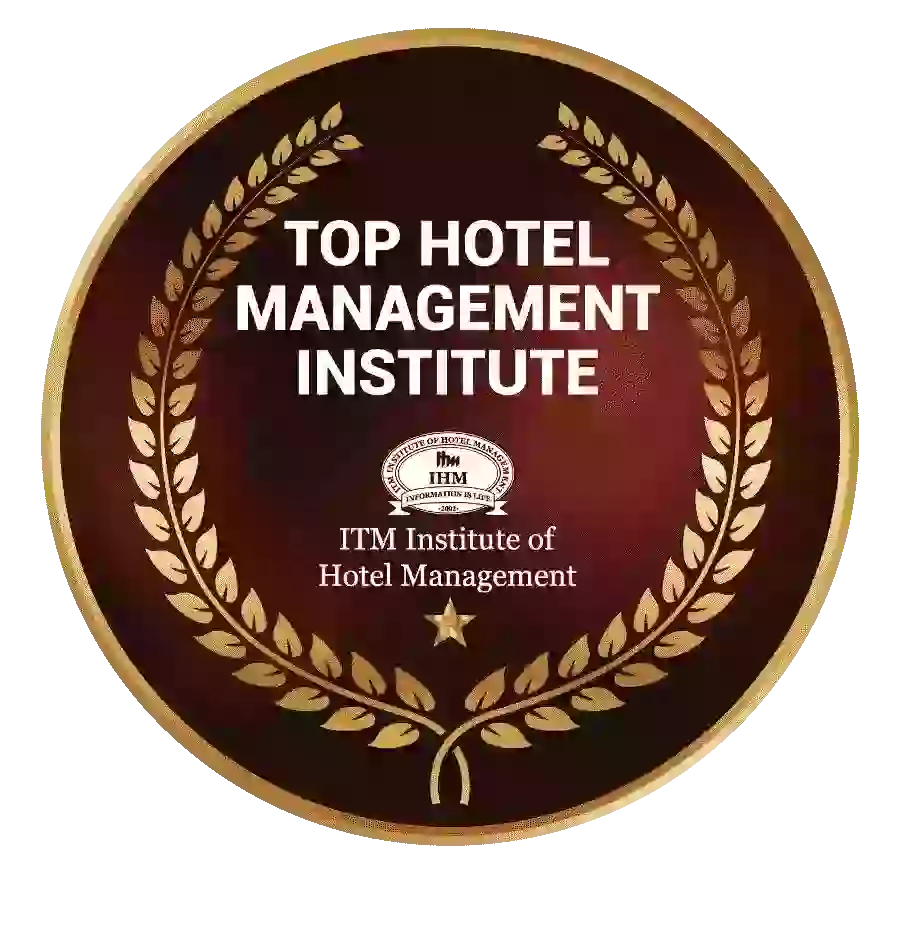 Ranked Top Hotel Management Institute awarded by Times Education Icon 2022
---
Quality Education, Outstanding Administration & Leading Infrastructure by Educational Excellence Awards & Conference 2021
---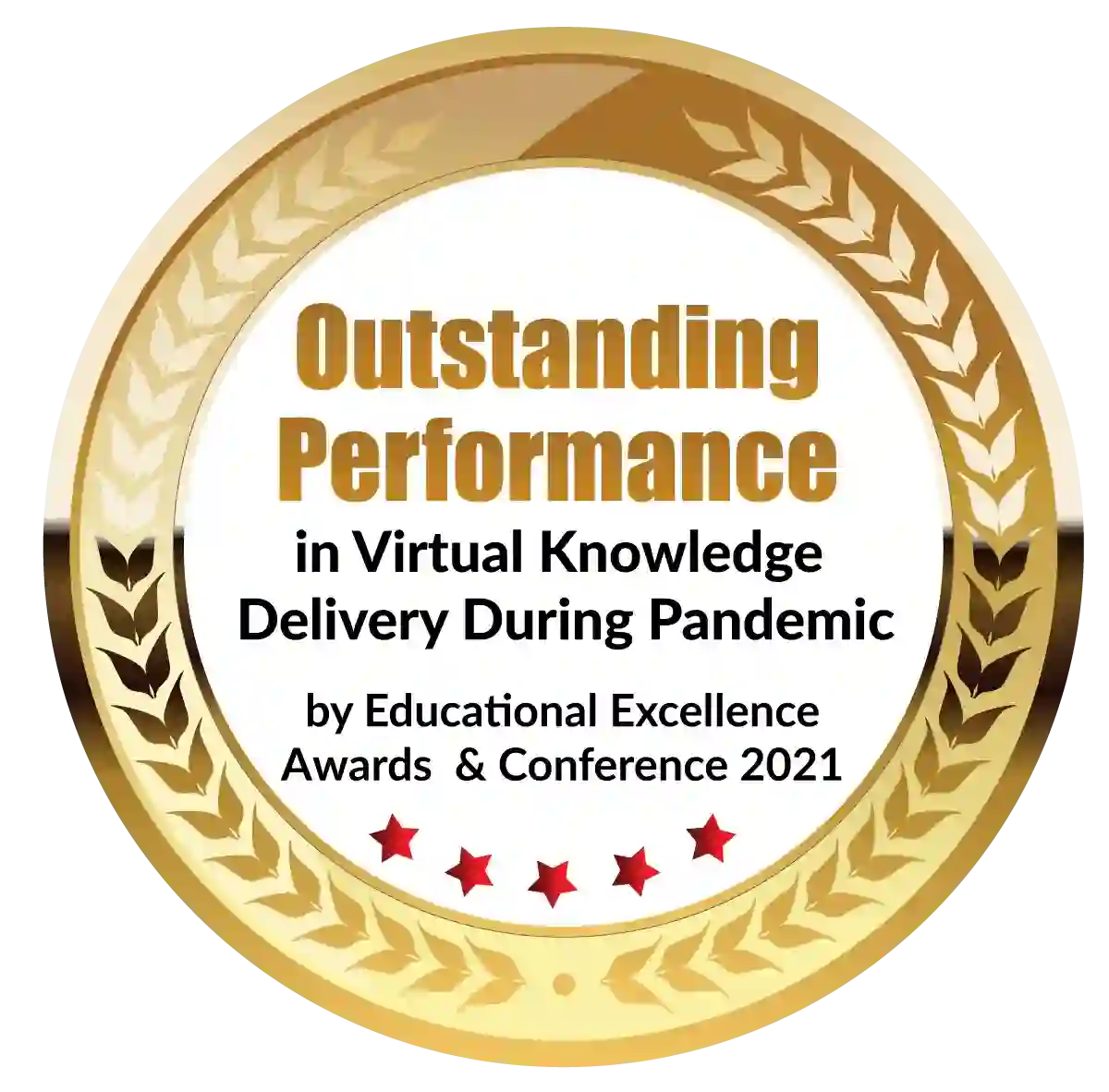 Outstanding Performance in Virtual Knowledge Delivery During Pandemic by Educational Excellence Awards & Conference 2021