Students Trained & Placed
Kitchen Training Facility
International & National Internships only at 5-star Properties
One to One Corporate Mentorship
An Entrepreneurial Culture at the Campus
Dignified with Rankings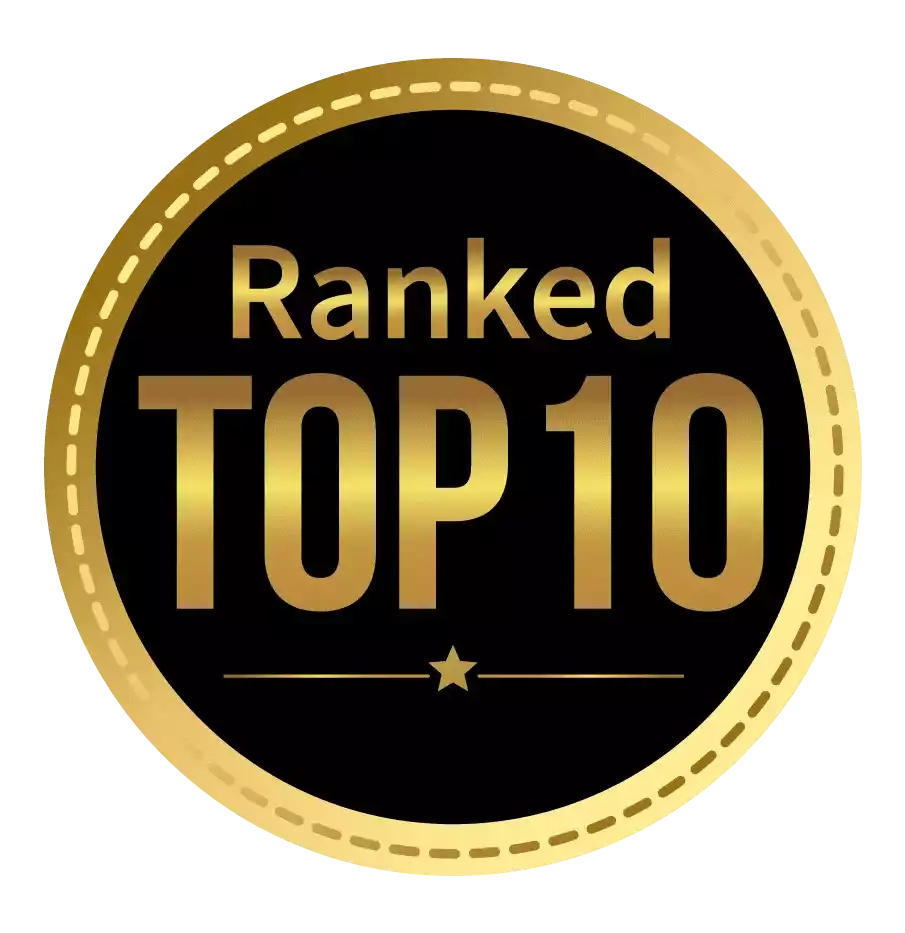 Amongst India's most promising Hotel Management Institute by Higher Education Review 2022
---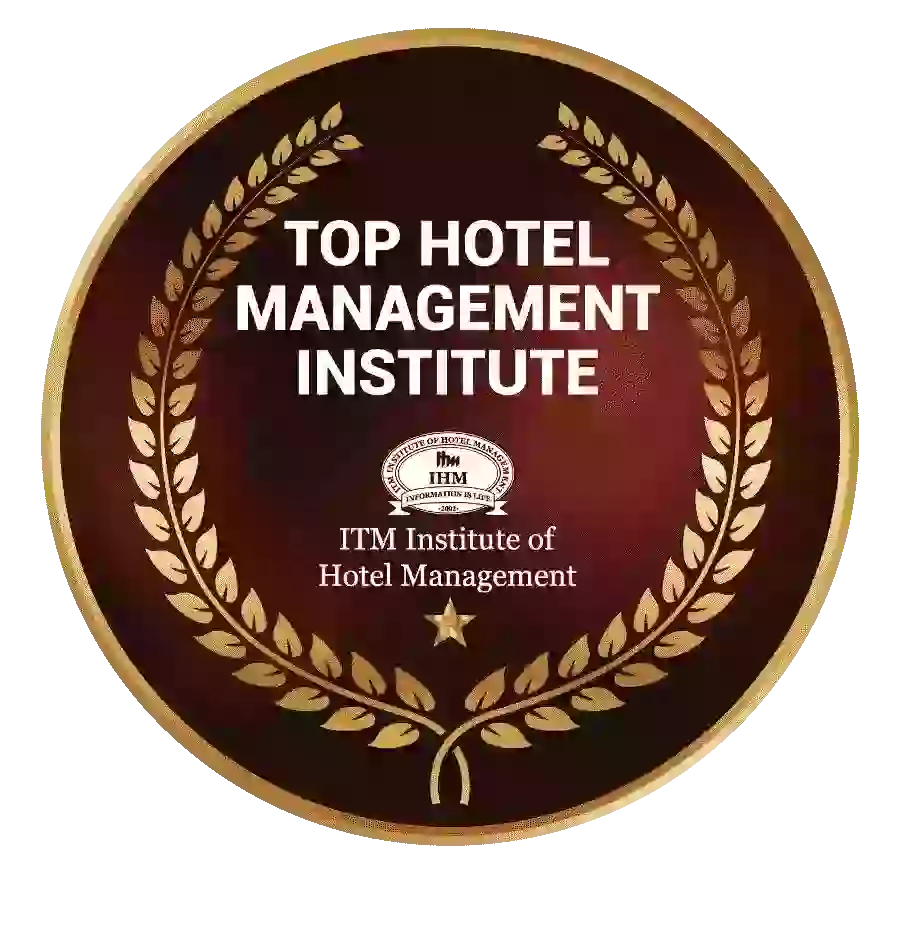 Ranked Top Hotel Management Institute awarded by Times Education Icon 2022
---
Quality Education, Outstanding Administration & Leading Infrastructure by Educational Excellence Awards & Conference 2021
---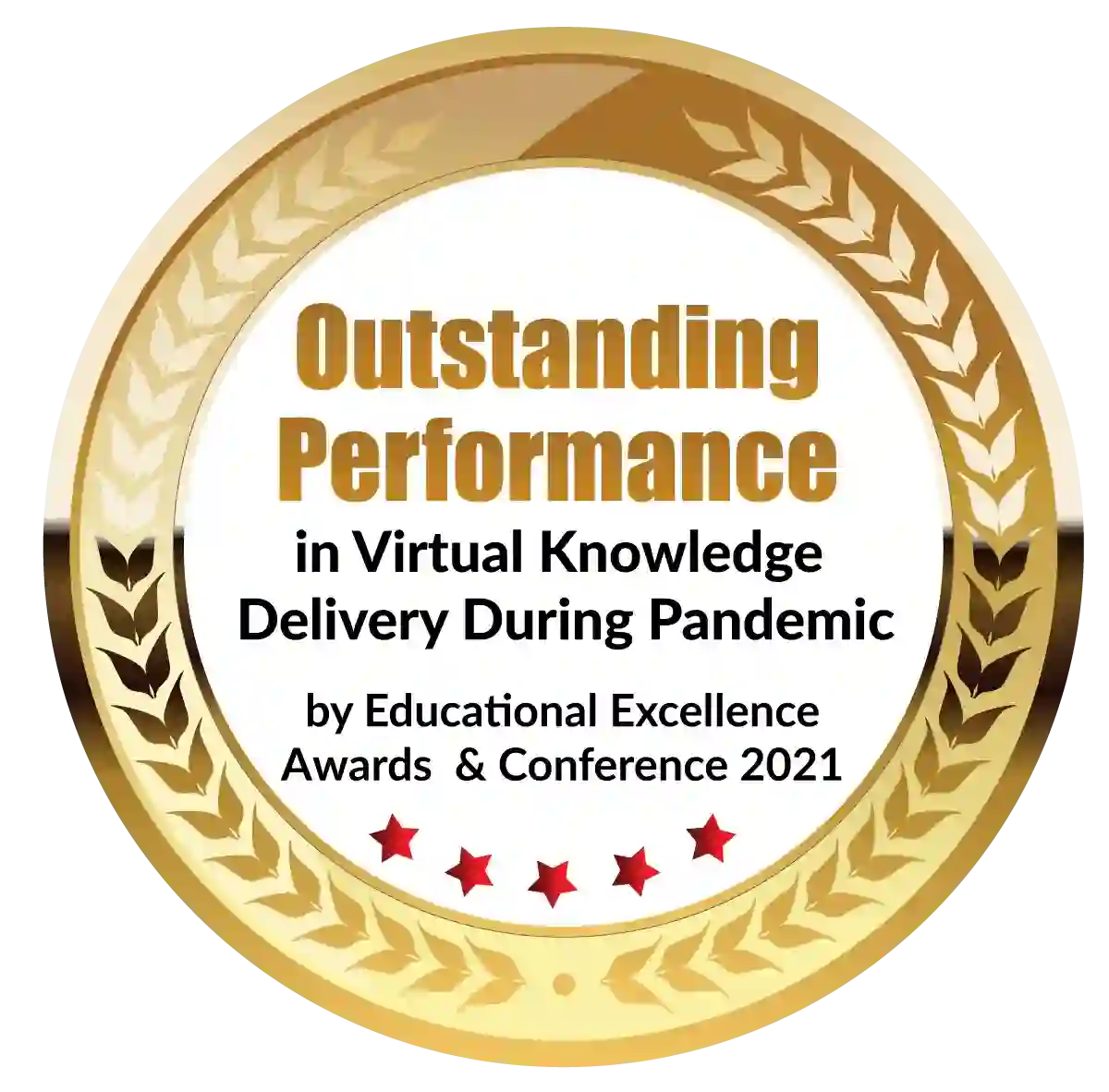 Outstanding Performance in Virtual Knowledge Delivery During Pandemic by Educational Excellence Awards & Conference 2021
The style has played a significant role in India's cultural heritage. It has evolved from implying only aesthetics to becoming a strategic part of innovation and a workable business model today. With the support of government guidelines and private sector initiatives, designing has become a popular career choice for young people. Design is a broad field that includes many different specializations and course formats.
In general, two factors can be used to determine the type of design courses offered in a Design institute: the area of specialization and the nature and length of the program. Communication design, interior, and architectural design, fashion design, and industrial design are the four major specializations that make up the design discipline. Aspiring designers have a variety of job roles to choose from with each of these specializations.
Based on their length, the different types of design courses offered in a Design institute can be roughly divided into five categories: short-term certificate programs, diplomas, bachelor's degrees, master's degrees, and doctoral degrees. Depending on an individual's goals, budget, and time constraints, each of these courses may be relevant.
The article discusses a number of selection criteria for design courses in a Design institute and will assist anyone in making the best decision possible given their interests and time constraints.
Specialization types offered in a Design institute
Interior design and architecture.
This is a multifaceted profession offered by Design institutes that involves using innovative and technical solutions inside a building. This is a multifaceted profession that involves using innovative and technical solutions inside a building.
The population's high level of disposable income, changing ideas of what constitutes a home, and desire for a contemporary way of life have all fueled this field's expansion. By determining the need for space as well as choosing decorative elements, an interior designer aims to create interior spaces that are aesthetically pleasing, practical, and secure.
To plan the interior layout, interior architecture designers from Design institutes collaborate closely with civil engineers, architects, and builders. Office and workplace design, commercial space design for restaurants and malls, and public space design for hospitals and libraries are all possible specializations for interior designers.
Numerous career opportunities in interior design, furniture design, set and exhibition design, renovation, restoration, and remodeling are provided by the best interior design programs in India. Some of them have a  Bachelor of Design degree helps greatly when it comes to design.
If the works of renowned designers captivate you, you might want to think about a career in furniture design from a Design institute. When designing furniture, a furniture designer's job is to strike a balance between form, function, and creativity. They need to consider safety, usability, and the kind of materials to be used when designing prototypes. They supervise the entire furniture design process while collaborating closely with designers, engineers, and artisans.
The creation of displays and fixtures for significant exhibitions, conferences, trade shows, museums, and movies falls under the category of set and exhibition design. Film Sets are created in accordance with the director's vision and give the script life.  
Renovation and refurbishing involve changing the design, and appearance, and retrofitting existing structures. The demand for this career option has increased in tandem with urbanization. Experts in renovation and refurbishment work in public spaces and historical monuments. 
Communication Design and media courses.
This field involves using the right media, such as print, electronic, or digital, to reach the target audience with information or a key message. A communication designer's objective is to draw customers in and increase their level of engagement with a brand. This has a direct effect on businesses' bottom lines.
The demand for services like UI/UX designing, e-commerce, game designing, and experience design will support the segment's expected strong growth. A wide range of career options, including graphic design, web design, animation, multimedia production, and more, are offered by the best communication design programs in India.
In order to effectively communicate the brand's message to customers, graphic designers often use video and images. Newspapers, web design templates, social media graphics, books, and brochures are just a few of the things that graphic designers produce. Along with a strong aesthetic sense, graphic design courses provide students with knowledge of typography and diagramming.
Web design is another promising area within the communication design industry offered as Design and media courses. The process of designing websites while taking into account their visual appeal, navigational structure, and usability is known as "web designing." Demand for mobile-friendly websites has increased as a result of the widespread use of smartphones.
Students who take a course in web design are given the tools they need to comprehend all facets of the client's requirements, visualize the layout and flow of the website, create the visual user interface, and prepare the website for coding. Any of the disciplines, including front-end development, UI designer, UX designer, design and layout analysis, and many more, are options for them to choose from.
Animation, which uses computer-based sequencing techniques to bring visual elements to life, is a relatively recent entrant in the communication field. India is a fascinating market for this industry because of its mythological heritage and technological advancements. Both the entertainment and educational industries employ animators.
The motion graphics sector also welcomes animators. Motion graphics is the practice of using digital footage to give the appearance of movement while utilizing audio to create an immersive experience. In the movie business, motion graphic designers create innovative sequences. Additionally, they can work in video games, television, technical and scientific consulting, and advertising industries.
One of the most popular courses in the design field is fashion design. A fashion designer's main responsibilities include conceptualizing the look and feel of clothing and accessories, as well as managing the entire production process from beginning to end. The field of fashion design is vast in and of itself.
Numerous sub-specializations are available in top fashion design programs in India at the best design institutes in India, including fashion design, textile design, jewelry design, accessory design, footwear design, fashion technology, fashion styling, visual merchandising, and much more. An aspiring fashion designer needs to be creative, have excellent visualization abilities, and have a keen eye for detail. The best fashion design programs in India offered by the best design institutes in India provide opportunities for employment with apparel manufacturers, exporters, fashion design firms, or as a freelancer.
Dignified with Rankings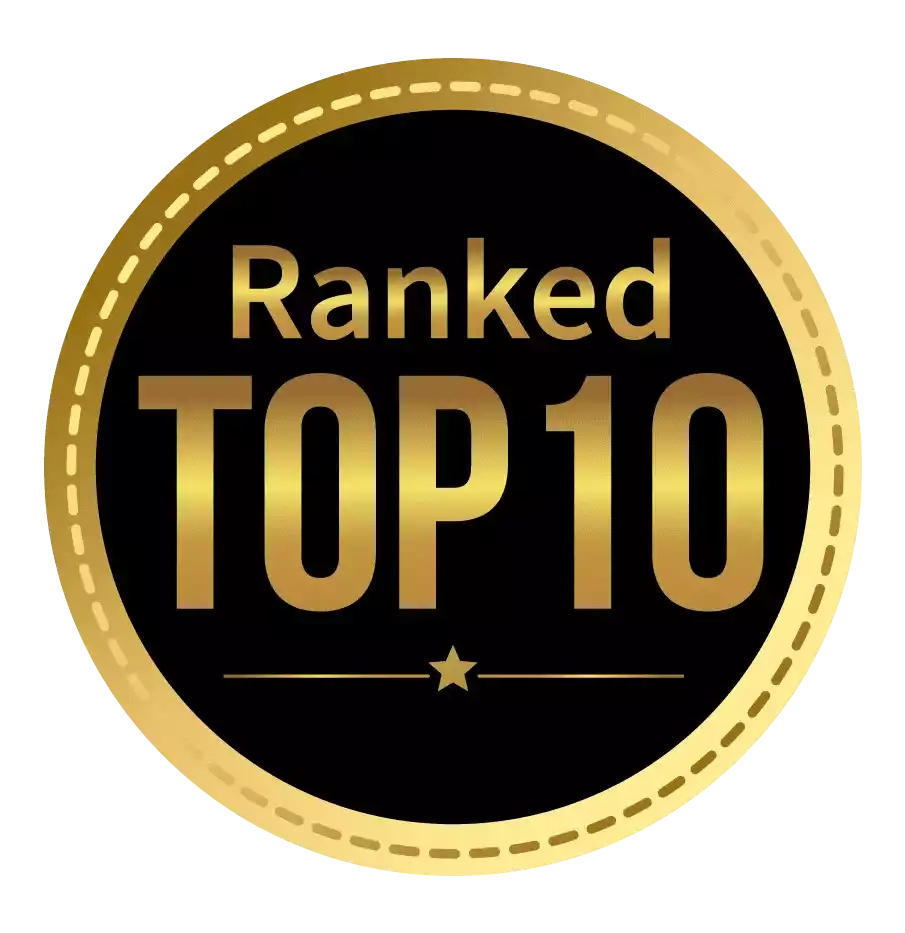 Amongst India's most promising Hotel Management Institute by Higher Education Review 2021
---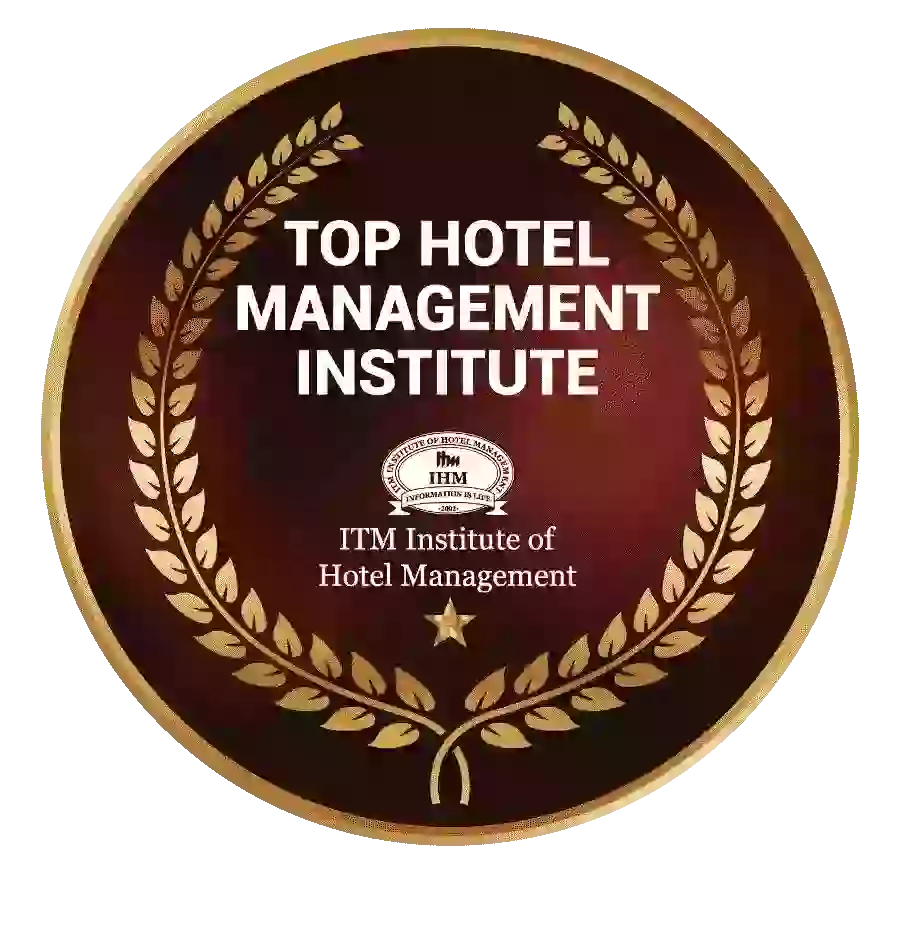 Ranked Top Hotel Management Institute awarded by Times Education Icon 2022
---
Quality Education, Outstanding Administration & Leading Infrastructure by Educational Excellence Awards & Conference 2021
---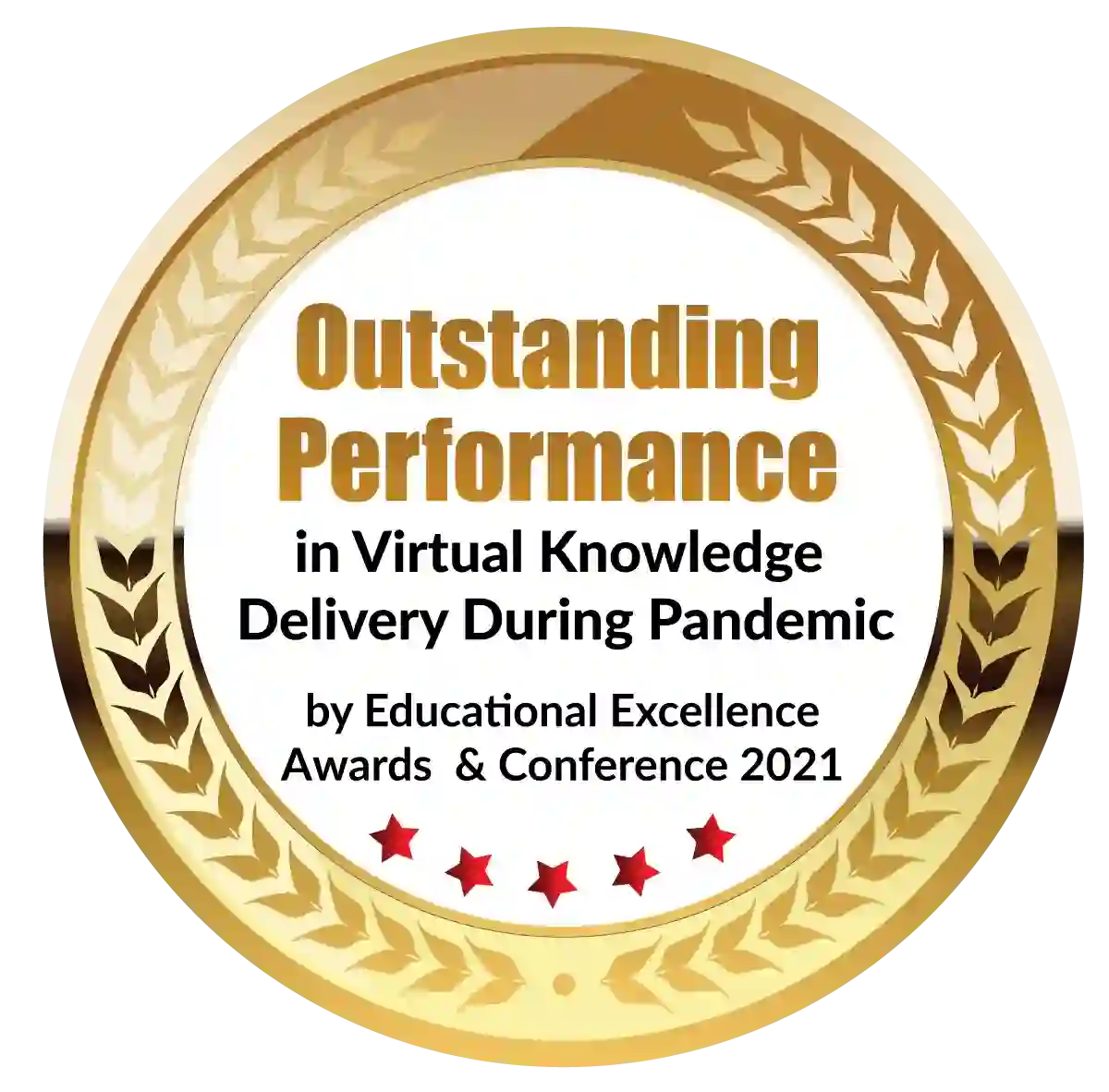 Outstanding Performance in Virtual Knowledge Delivery During Pandemic by Educational Excellence Awards & Conference 2021