Students Trained & Placed
Kitchen Training Facility
International & National Internships only at 5-star Properties
One to One Corporate Mentorship
An Entrepreneurial Culture at the Campus
Dignified with Rankings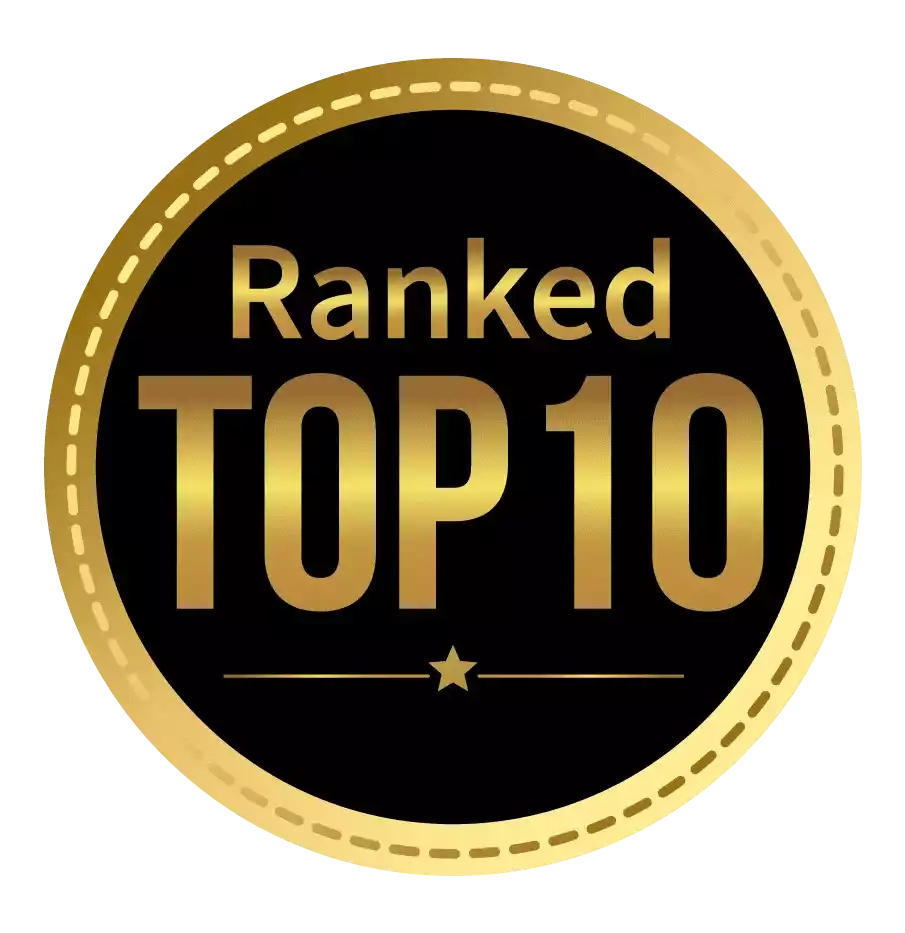 Amongst India's most promising Hotel Management Institute by Higher Education Review 2022
---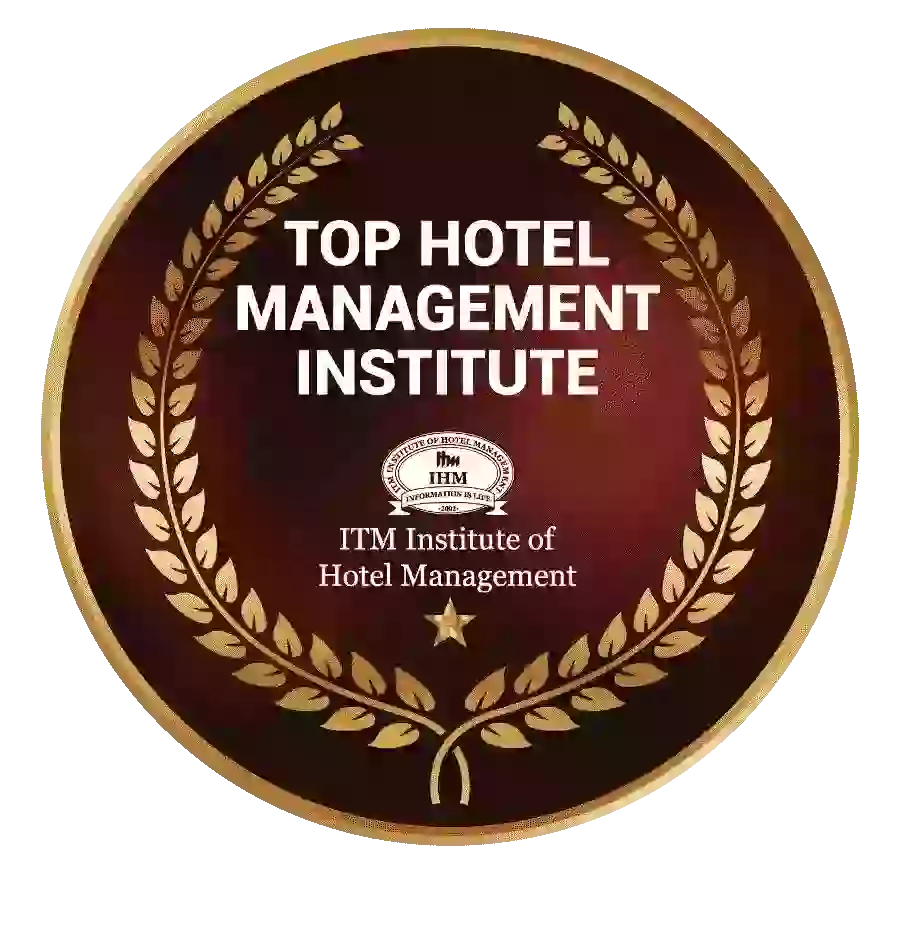 Ranked Top Hotel Management Institute awarded by Times Education Icon 2022
---
Quality Education, Outstanding Administration & Leading Infrastructure by Educational Excellence Awards & Conference 2021
---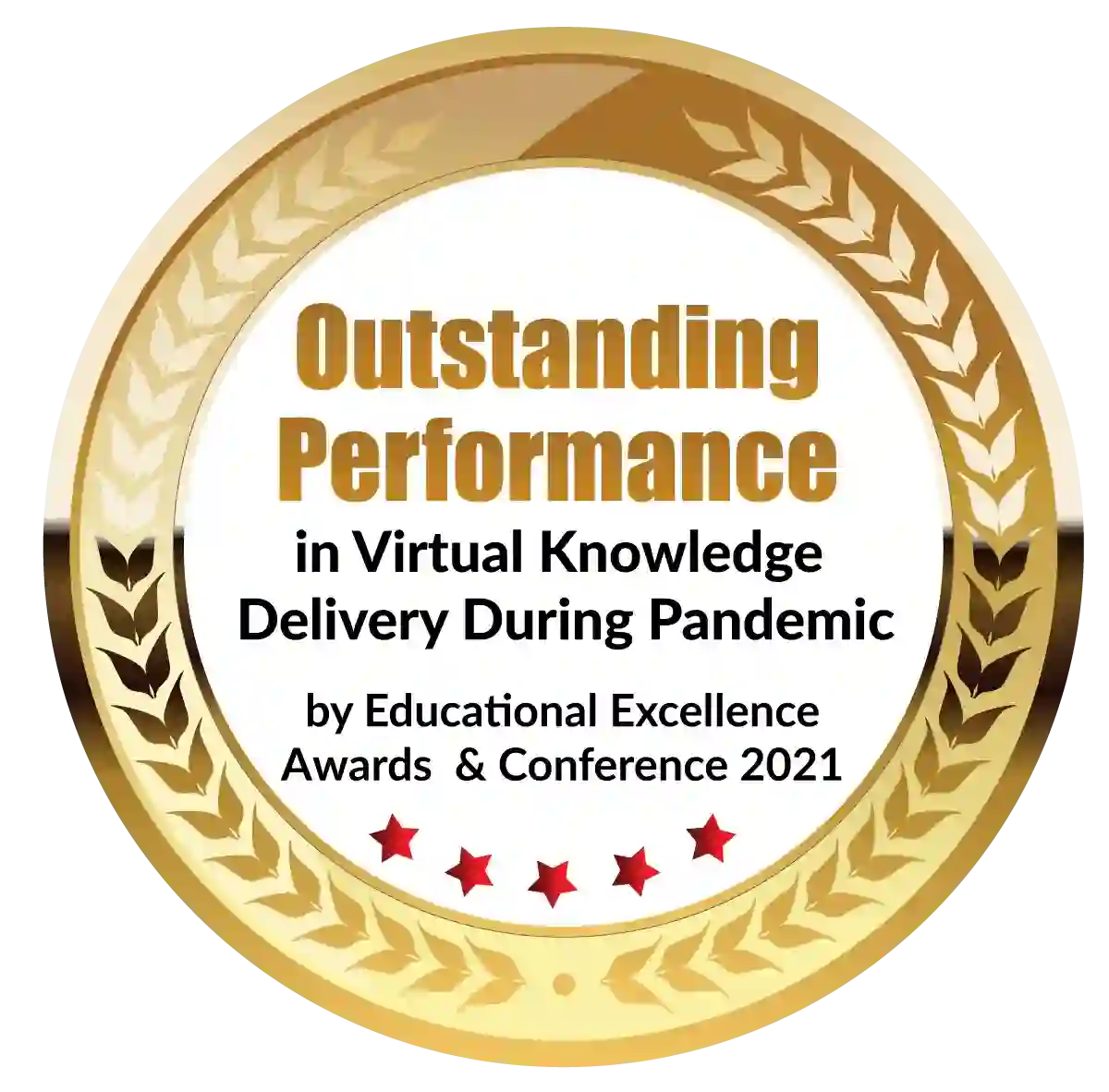 Outstanding Performance in Virtual Knowledge Delivery During Pandemic by Educational Excellence Awards & Conference 2021
The following are some of the most compelling reasons to enroll in an interior design program:
Experiential Learning
One of the biggest advantages to enroll in an interior design program is that students will get the opportunity to work with people of diverse levels of talent and skill. This gives you a lot of insight into how the industry works and allows you to build important knowledge and skills.
Most Interior design courses in Mumbai require students to do a mandatory internship with a registered organization. This is a wonderful opportunity for hopefuls to obtain a wide range of essential skills that will be useful while working in a corporate setting.
Potential for Entrepreneurship
One of the most appealing aspects of enrolling in an interior design degree is the plethora of business prospects available to graduates. A certificate in interior design demonstrates a person's sense of creativity, design, and innovation.
Obtaining a recognized degree from a reputable university can provide hopefuls with a solid basis on which to build their own business. This is a fantastic chance for people who want to be their own bosses and carve out their own niche in this fast-paced, competitive profession.
A Variety of Difficult Projects
A typical Interior design courses in Mumbai will include homework that asks you to complete a variety of difficult projects. These projects are frequently engaging and put a wide range of abilities to the test, including:
Client Relationship Management Techniques
Patience
Technical Expertise
Creativity
Given the dynamic nature of interior design, attending a recognized curriculum can provide aspirants with the essential skills to meet the demands. Working to meet client goals is one of the most pressing challenges for interior designers in today's corporate sector. With a solid curriculum, students develop all of the necessary abilities to attain these objectives.
Excellent Possibilities
Choosing to enroll in an interior design program can open up a world of possibilities for those with the desire to learn. Professionals that can transform small rooms into aesthetically pleasing, comfortable, and livable areas for personal and commercial usage are in high demand.
Many candidates with an interior design degree can choose from a variety of job options in the field. Every business in the world is seeing an increase in demand for these specialists. Because the amount of development projects in rural and urban areas is increasing, pursuing an interior design program provides an opportunity for aspirants to advance.
Imagination and innovation
How many professions in the world allow candidates to use their imagination to the fullest extent possible? Pursuing an interior design curriculum helps students to push their creativity and imagination to the utmost, allowing them to create fresh and innovative designs and blueprints.
The interior design industry is rarely static, and enrolling in a school in the subject allows a student to participate in its dynamism. As a result, students continue to learn and progress as new techniques, patterns, and unique ideas are added to the pool on a daily basis!
What Does an Interior Designer Get Paid?
The average income for an interior designer varies greatly based on the type of work you do. After all, a commercial project involving the design of many shop spaces in a new mall will pay far more than a small family house.
There's also the potential for unlimited earnings with a freelance interior design job. Interior designers who work for the rich and famous can earn hundreds of dollars per hour, while commercial designers at well-known design firms can easily earn six figures. However, the average annual compensation for an interior designer is roughly $51,000.
Positions available after getting enrolled in Interior design courses in Mumbai 
There are a plethora of employment options in the sector, but if you're interested in designing, it's also a good idea to specialize rather than becoming a jack of all trades. So, here are a few possibilities:
Commercial Interior Designer 
Commercial Interior Designing refers to services provided for public spaces and commercial structures. You are free to provide clients expert advice or services such as space planning and design for workplaces, restaurants, entertainment and community centers, studios, boutiques, museums, banks, and libraries, among other things.
Residential Interior Designer
Residential Interior Designer Residential designers are required to provide renovation services such as space planning, bespoke cabinetry, and assisting clients in selecting furniture, textures, furnishings, and color schemes, among other things.
Retail Interior Designer 
This field can be difficult, but it's also one of the most exciting. It could be anything, from shopping malls to storefronts, small shops to large stores. Depending on the size and scope of the store, it may be a little complicated and procedural; but, that is where the fun is! The only objective of a retail Interior Designer is to encourage customers to enter a space.
Firms of Designers
Working in a design firm may be exciting and fast-paced, making it an excellent place to start your career. Before being turned loose with your own clients and designs, you'll learn a lot from other designers who have decades of expertise on a variety of projects.
Within Interior design courses in Nerul, there are a variety of roles that can assist you in moving up the corporate ladder. Most aspiring designers begin their careers as interior decorators, working to finish a place at the end of a project. You may also work alongside senior members of the team as a junior designer. You can work your way up the corporate ladder as a senior designer, project manager, or creative and design director.
Designing Graphics
When taking the Interior design courses in Mumbai, an interior designer learns abilities such as visual design and presentation. The type of ideas you present to a client must be entertaining and convincing. We also learn to use a variety of applications, including Photoshop, AutoCAD, Corel Draw, InDesign, V-ray, Ketchup, and 3DsMax. When you design your own sheets and use this software, you have additional options for using different tools in your design. Graphic design is a fascinating, colorful, enjoyable, and lucrative professional path. Some even dabble in site design.
Design Firms
Interior design firms in Nerul might be broad in terms of the kind of clients they work with, or they can be more specialized. Some companies specialize in commercial or residential design, ensuring that their customer list is up to date when pitching new projects. Certain industries, such as healthcare, demand specialized understanding, and these companies will only select design firms with a proven track record of meeting those needs.
Interior designers for kitchens and bathrooms are frequently employed by specialty firms rather than large design firms that work on whole-building projects.
Designers will often work on one or both of these rooms for both commercial and domestic design businesses because these rooms require more detailed and professional knowledge (working with many electrical appliances and pipes is more involved than ordering a few pleasant chairs).
Other businesses may now offer sustainable or eco-friendly design skills, with a team of designers and architects familiar with the newest building materials and designers to assist low-impact structures. 
Freelance
Working as a freelance interior designer can be as generic or as specialized as you want it to be, just like working for a large corporation. Most freelance interior designers will have worked for a corporate business for several years and will likely specialize in either residential or commercial structures, if not a smaller subset of one of these categories.
Depending on your degree of experience and Interior design courses, standard interior designer charges for freelancers might range from $25 to $50 per hour. If you've worked with well-known companies or clients, your charges might quickly rise to $90-125.
Apart from the aforementioned alternatives, there are a plethora of other Interior design courses after graduation available, and we're here to help you explore them!
What are an Interior Designer's responsibilities?
Once you've decided on Interior design courses as a career path, you'll be responsible for:
Obtaining all relevant information and understanding the client's needs.
Spend sufficient time researching, thinking, and conceiving ideas based on current trends.
Visualizing and sketching the designs.
Getting the client's approval of the final plan.
Putting the plan into action to guarantee that the finished outcome is both aesthetically pleasing and useful.
Spaces to Design and Your Career
Start small with a personal project if you're still undecided about pursuing a profession as an interior designer. Plan to redecorate and redesign a room in your home, or collaborate with a friend to do so.
Before you roll up your sleeves and get to work, have a look at some Interior design courses after graduation to help you put your thoughts on paper. This will allow you to determine whether or not you appreciate the process before deciding on a new professional path.
Dignified with Rankings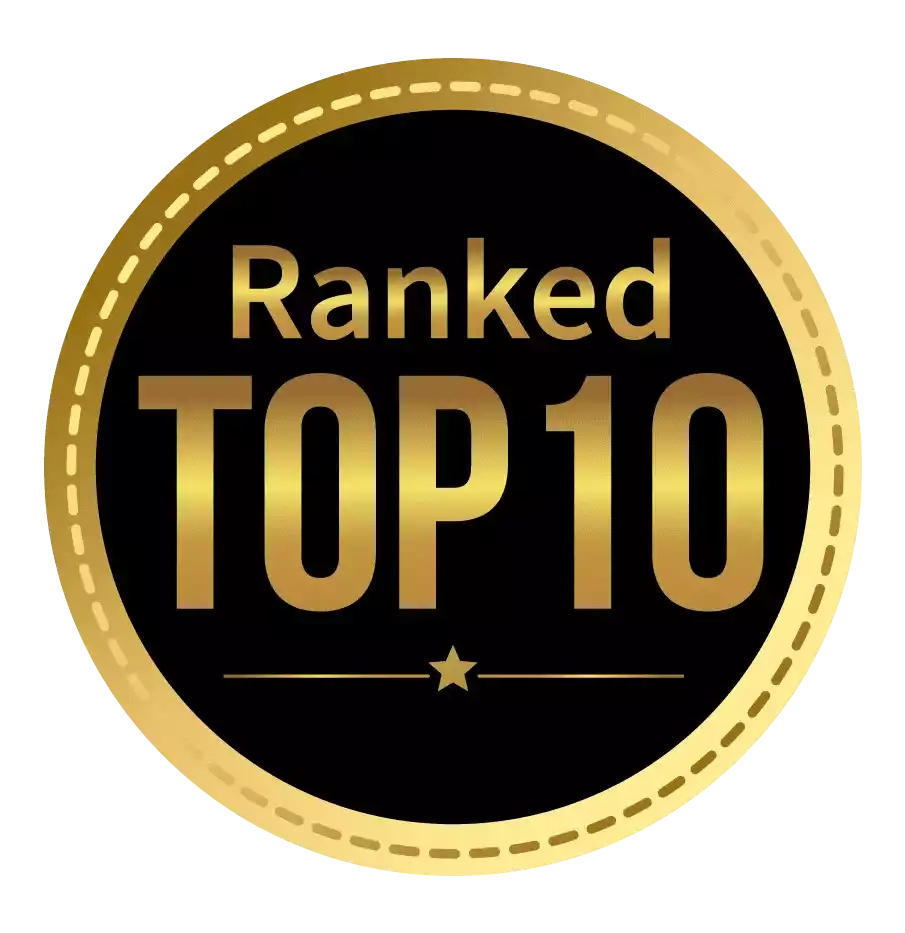 Amongst India's most promising Hotel Management Institute by Higher Education Review 2021
---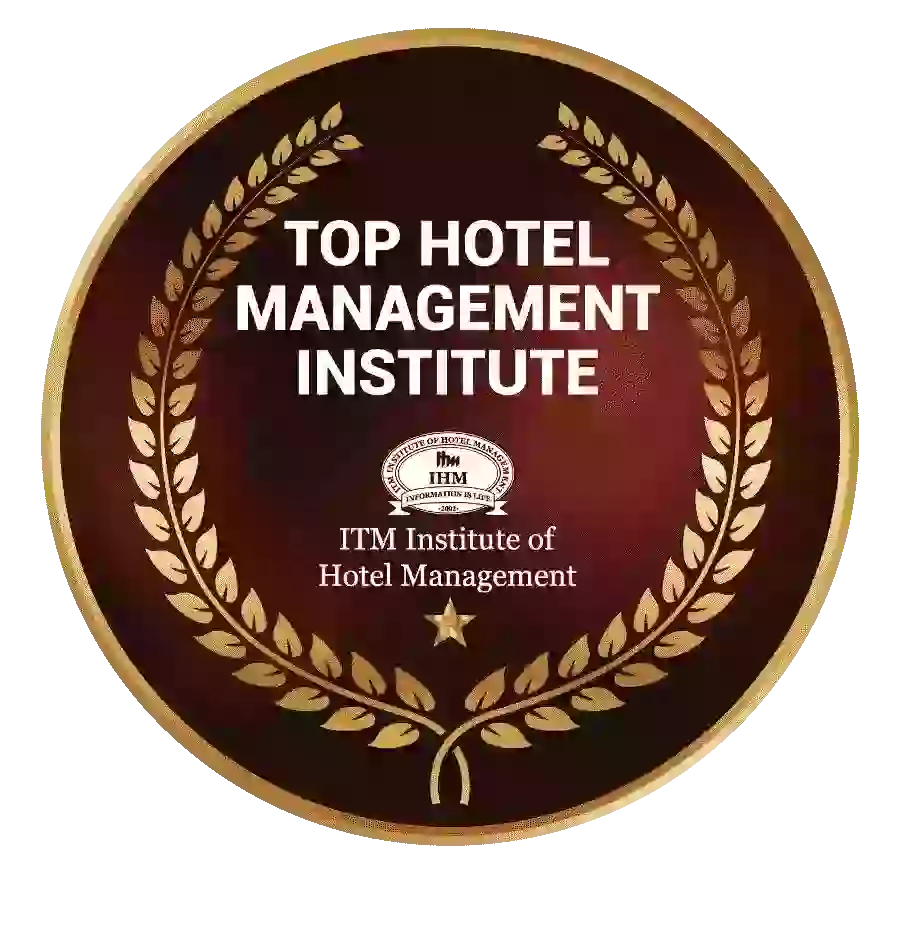 Ranked Top Hotel Management Institute awarded by Times Education Icon 2022
---
Quality Education, Outstanding Administration & Leading Infrastructure by Educational Excellence Awards & Conference 2021
---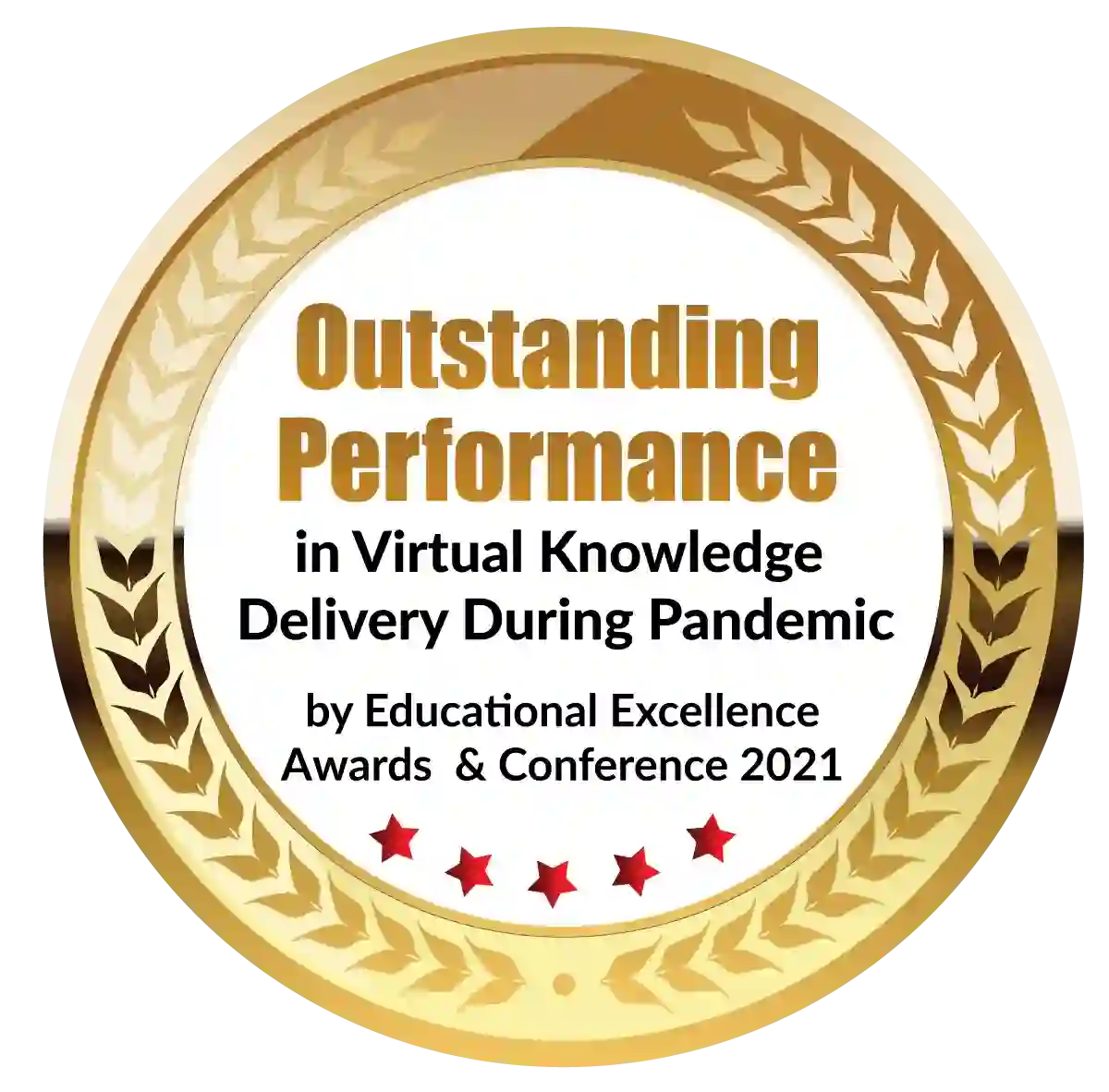 Outstanding Performance in Virtual Knowledge Delivery During Pandemic by Educational Excellence Awards & Conference 2021