Students Trained & Placed
Kitchen Training Facility
International & National Internships only at 5-star Properties
One to One Corporate Mentorship
An Entrepreneurial Culture at the Campus
Dignified with Rankings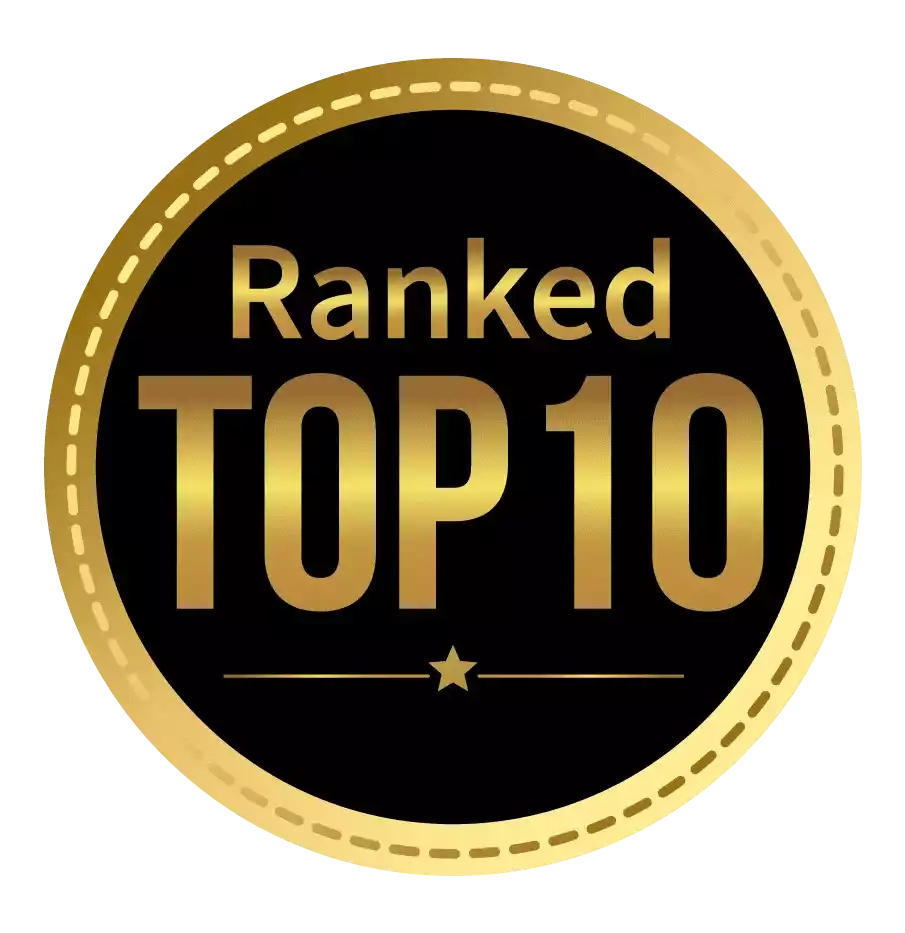 Amongst India's most promising Hotel Management Institute by Higher Education Review 2022
---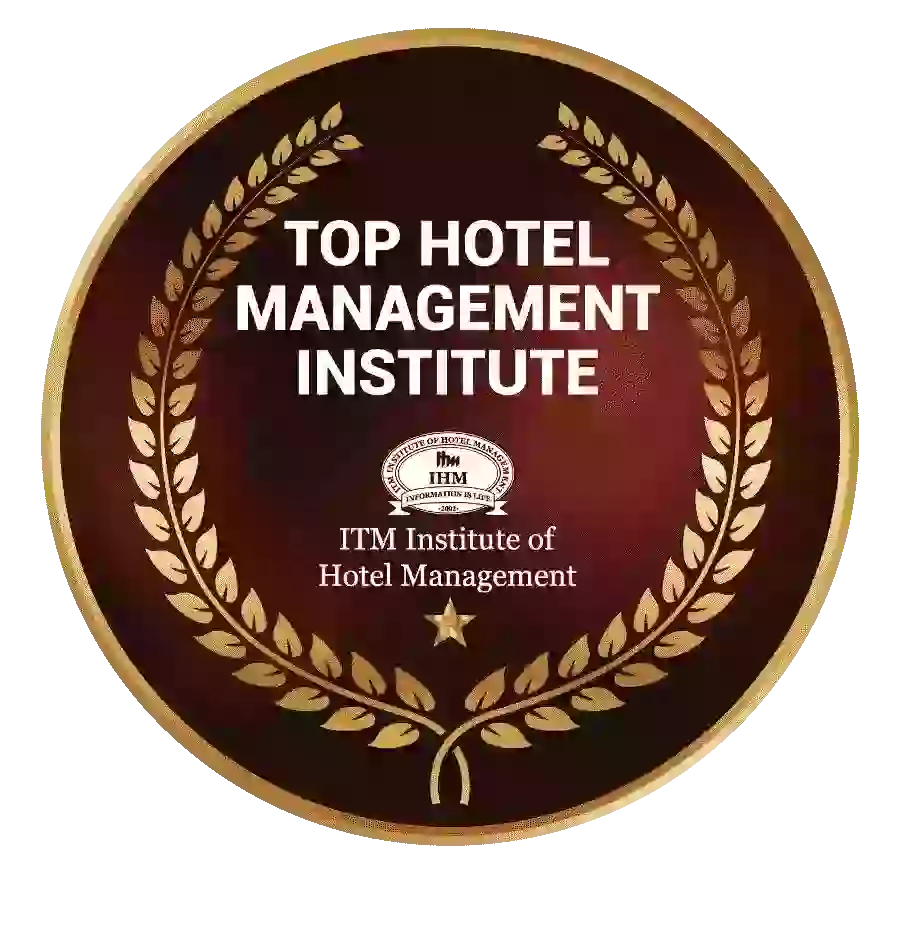 Ranked Top Hotel Management Institute awarded by Times Education Icon 2022
---
Quality Education, Outstanding Administration & Leading Infrastructure by Educational Excellence Awards & Conference 2021
---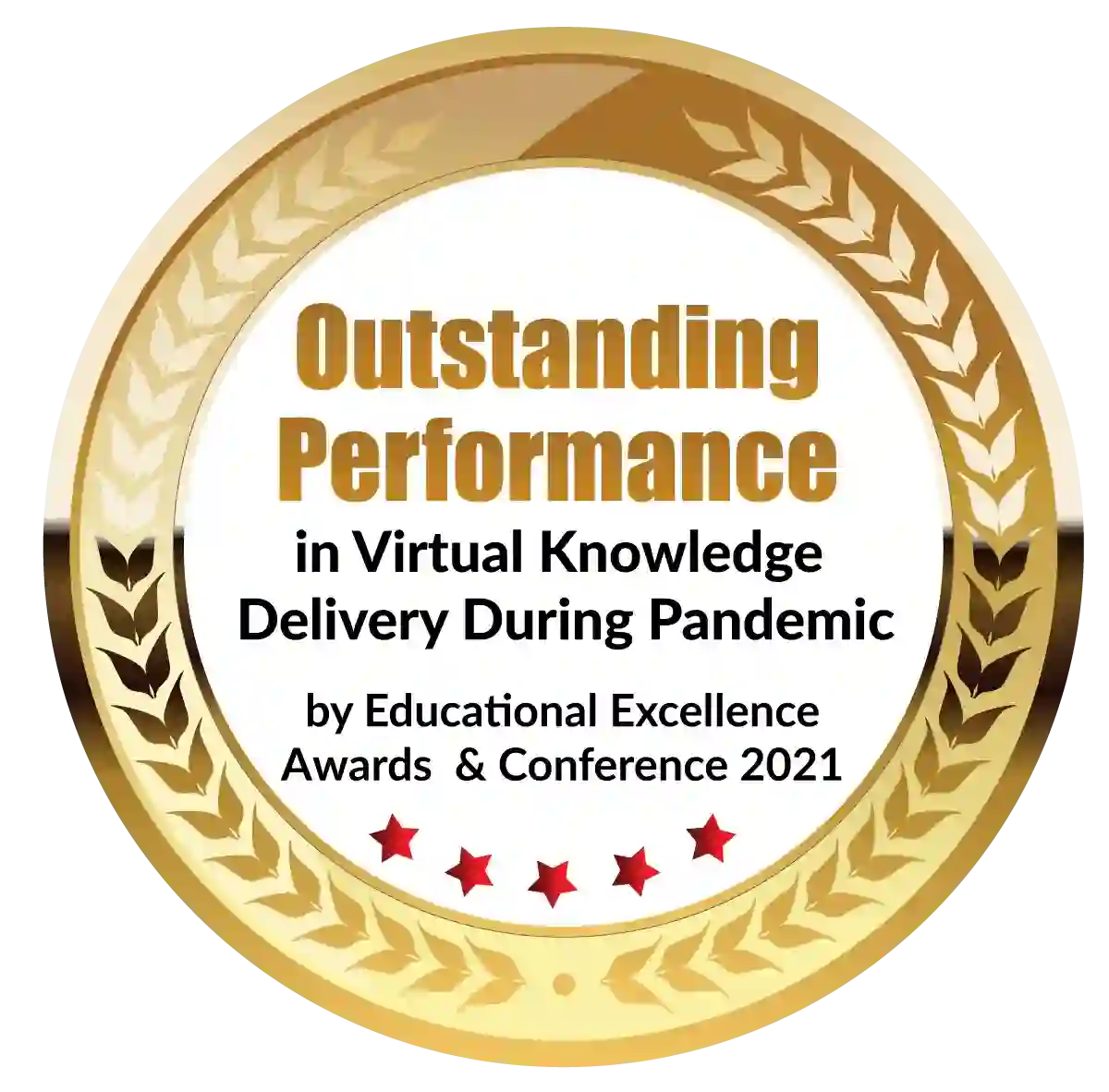 Outstanding Performance in Virtual Knowledge Delivery During Pandemic by Educational Excellence Awards & Conference 2021
Interior design courses have become increasingly popular over the years, and it is currently one of the most popular professional possibilities. Interior designers work closely with architects and architects' research. Design schools offer a variety of layout concepts for offices, houses, and other commercial and residential properties. Understanding the arrangement of the area, the functionality of the space, and building and environmental laws are all part of the interior design process. This course focused on making interior spaces more appealing and intelligent by using structure, color schemes, furnishings, and decorations. Students study all of the skills and materialistic knowledge through the classes. This blog will throw light on a variety of interior design courses that you can take to launch your design career!
Interior Design Diploma Course
A diploma program is a one or two-year study, depending on the university, in which candidates learn about numerous aspects of designing a house, office, or the interior of any location they like. It is a skilled discipline in the  design industry.
Candidates must have at least 55 percent in their H.S.C test in any stream from a recognized board to apply to various institutions or universities. Admission to the Diploma course is based on the results of the entrance examination. Following the entrance exams, there will be a round of personal interviews. In some situations, admission is granted based on the results of the qualifying examination.
Postgraduate Diploma in Interior Design Course
The PG Diploma  is a two-year curriculum that teaches students everything from how to build materials to interpreting floor plans, design basics, 3D visualization of space, and client presentations.
A qualification in a related discipline, such as BDes  with a minimum aggregate of 55 percent marks from a recognized university, is required for admission into the PG Diploma  course.
Candidates who have completed a PG Diploma  can work in top hiring companies in India such as Urban Ladder, Livspace, Bonito Design, Homelane, and others. Graphic Designer, Textile Designer, Professor, and other top job profiles are listed here.
Undergraduate Interior Design Course
Students must meet certain basic prerequisites for online design courses to be admitted to the college of their choosing. This is the minimal minimum that the student must meet for his or her application to be approved. The prerequisites for enrollment in an interior design course are as follows.
UG Courses Eligibility Criteria
These are the typical parameters that colleges typically establish. Aside from this, colleges may have their requirements.
Students must have finished their 10+2 from a recognized board.
Students must have received a minimum of 55% in any subject.
It is recommended that pupils have the appropriate mathematical skills, although it is not required.
The most crucial elements are entrance examinations and portfolios. Everything is dependent on your knowledge and skill in the industry.
Bachelor's degree programs often address important design components such as structure and layout, décor style, and computer technology, preparing students for positions in the residential, commercial, healthcare, and government sectors. A bachelor's degree typically yields a Bachelor of Arts (BA), Bachelor of Science (BS), or, more commonly, a Bachelor of Fine Arts (BFA) (BFA). The list below illustrates the many Interior Design courses that are offered.
Bachelor of Interior Design Course
A Bachelor of Interior Design Course is a degree program at the undergraduate level. Bachelor of Interior Design Course Duration can last from four years. This program is divided into eight semesters and includes both practical and theoretical sessions. The skill of selecting items, colors, materials, styles, and fabrics to adorn rooms, houses, or offices is known is comes in this field of design. B.I.D. entails decorating homes, rooms, and offices with  styles and trends. This program is open to candidates who have completed their 10+2 in any subject.
Bachelor of Arts 
It is a three-year undergraduate course offered by several universities to help students develop their artistic ability and to make them aware of the prospects available in the architectural and design industries. The course is about designing and developing architectural spaces, as well as contributing to their creation and overall formation.
This corse focuses on the concept of transforming a blank space or area into an environment fit for any individual based on their wants and demands. It also incorporates planning and design principles, as well as the fundamentals of architectural principles, to provide a full understanding of various sorts of spaces and their requirements.
BSc 
This is a three-year undergraduate program in which students learn to design pleasant places and deal with the planning and design of the interiors of commercial or residential buildings, apartments, or residences. Students learn to visualize and show effective and career-oriented  design concepts and plans, as well as a wide knowledge of fundamental and advanced interior design ideas to build the greatest settings for their clients. This degree program provides students with thorough insight and knowledge of the science underlying creating interiors for personal or professional use.
BDes 
IThis is concerned with the art and science of understanding people's behavior to create useful spaces within a building. It is a four-year undergrad course that focuses on integrating creativity with sensitive, pragmatic design thinking. A student is awarded a degree after completing this four-year undergrad program. A graduate can pursue either a job or further education. The starting wage for a this design course varies by entry, medium, and expert level.
BArch 
Bachelor of Architecture  is a 5-year undergraduate study in Fashion and Interior Designing. This course teaches both practical and theoretical skills for transforming an interior area into an effective environment. It focuses on the organization, management, and planning of the interiors of diverse institutions. The program sometimes integrates courses in architecture, environmental psychology, product design, traditional decoration, fine arts, liberal arts, and science and technology.
PG Courses in Interior Design
PG Courses of  in this field are typically utilized to train students for careers in management in the design sector or postsecondary education. Depending on the school, master's-level  programs require 30 to 36 credits of subject-specific study, however, some programs demand 45 credits. Master of Arts (MA), Master of Science (MS), Master of Professional Studies (MPS), or Master of Fine Arts degrees  or a related program title, Interior architecture, sustainable environments, and healthcare  are examples of Master of Arts (MA), Master of Science (MS), Master of Professional Studies (MPS), or Master of Fine Arts degrees (MFA). A Master of Interior Design Course is a postgraduate degree program.
Eligibility Criteria for Postgraduate Courses
This is one of the most popular design courses. As a result, students should be aware of the following eligibility requirements for an interior design course:
The aspirant must have completed his 10+2 education.
At the 10+2 level, a minimum of 55% is required in any stream.
A graduating degree (B.Des, BID, etc.) with a minimum percentage of 50 is required.
It is recommended that the learner have a basic understanding of the subject.
The student should have a portfolio that showcases their best work. It is advised that students provide a range of projects. The following are some of the best Postgraduate Courses.
MA
This is a postgraduate program in interior architecture and physical environment design. To be qualified for this course, an applicant must be a graduate of a recognized university.This is a two-year degree with options such as a Diploma in Design or an M.Arch.  A group discussion or a personal interview is used to determine admittance. This course focuses on the academic understanding of architecture and interior, which play an important role in the human environment. The course teaches not only how to decorate a room or a structure, but also how to plan resources and design architecture on a national or global scale.
MSc 
A two-year postgraduate program that focuses on the specialization of concepts in interior design. This course is all about studying the user's preferences and designing their area by changing trends and lifestyles.
After completing an MSc in Design, a student works to make spaces such as a home, office, or any other viable for commercial value, multi-use, ephemerality, exhibition, and so on. The MSc Design course curriculum is meant to provide insight into the research approach for developing, testing, and materializing a place for beautification or to make the surroundings around a space more practical. This course is for people who want to learn about the technical, functional, aesthetical, and technological components of space while interpreting the vast field of interior and exterior design.
MBA 
This is a two-year postgraduate degree intended specifically for applicants who desire to advance their careers in the design sector. It is a combined management and interior design course. This course covers the principles and procedures involved in creating and altering home and business interiors. MBA courses encompass everything from furnishings, lighting, and furniture design to accountancy, marketing, and management. It is vital training for anyone interested in architecture, infrastructure management, and real estate management. Students are trained in several facets of the profession of interior design.
It is an excellent idea to take this design classes. It will help you develop as a creative individual. These programs will introduce you to many of the design aspects you'll use throughout your career. An  Interior design course provides more complex knowledge of the profession after completion, which can lead to higher hourly rates for client employment.
Dignified with Rankings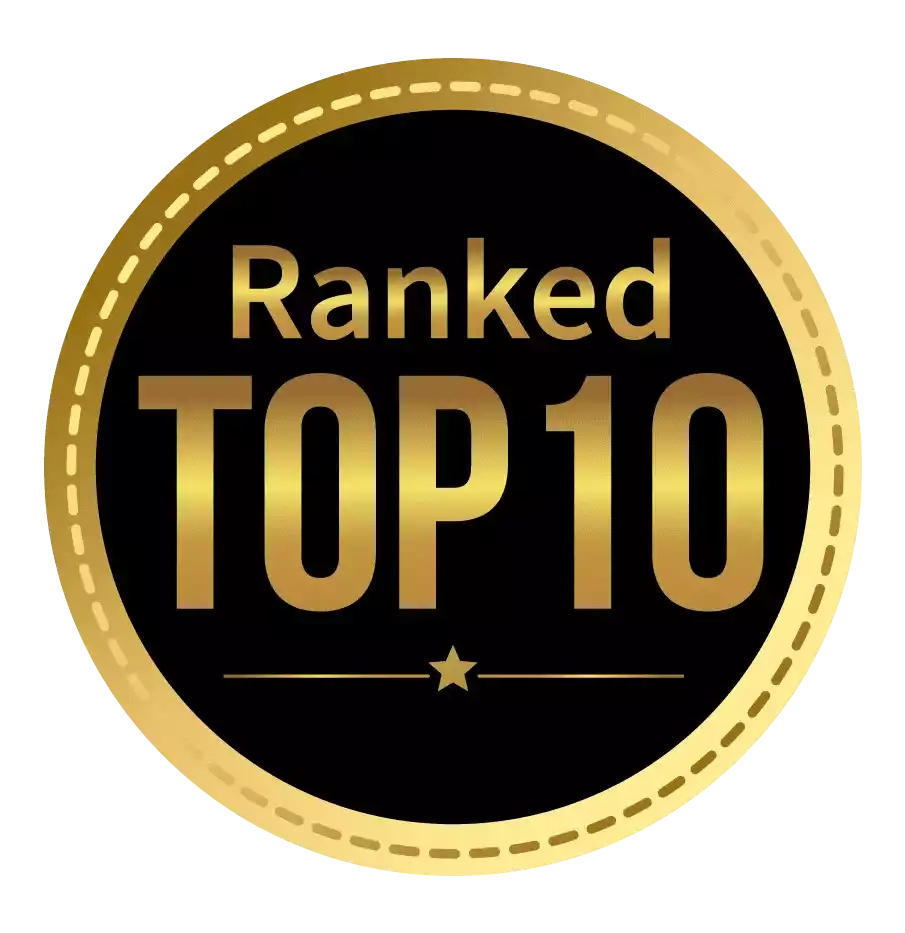 Amongst India's most promising Hotel Management Institute by Higher Education Review 2021
---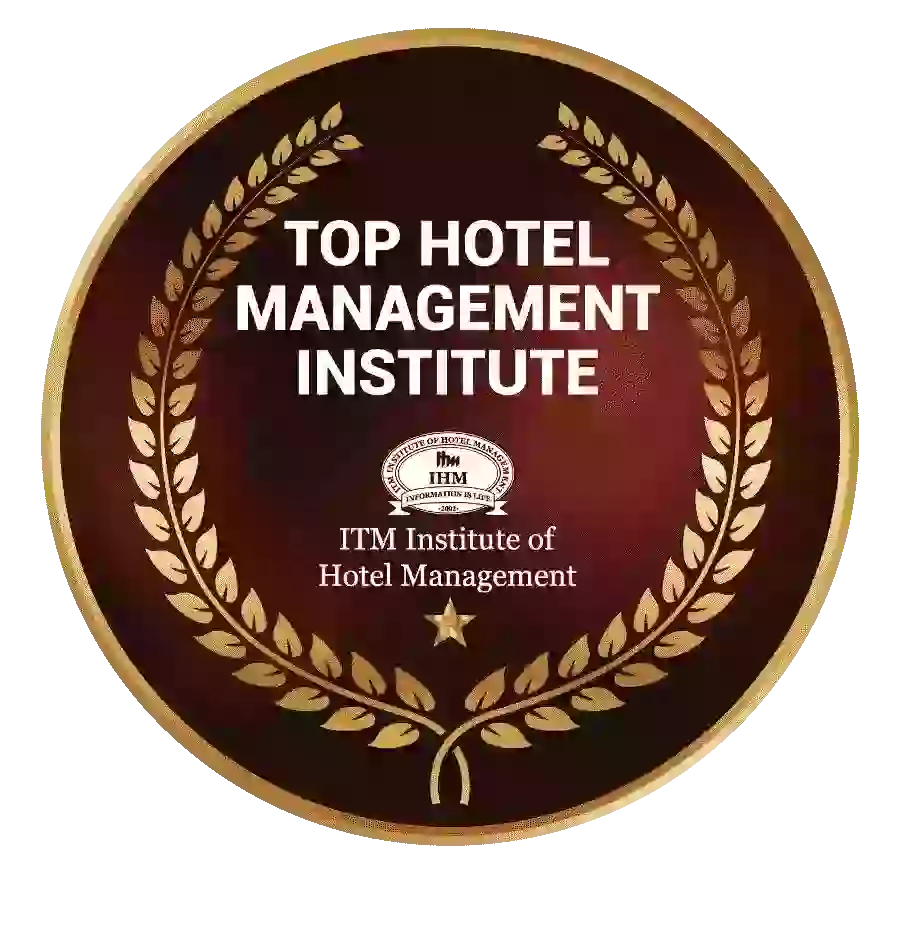 Ranked Top Hotel Management Institute awarded by Times Education Icon 2022
---
Quality Education, Outstanding Administration & Leading Infrastructure by Educational Excellence Awards & Conference 2021
---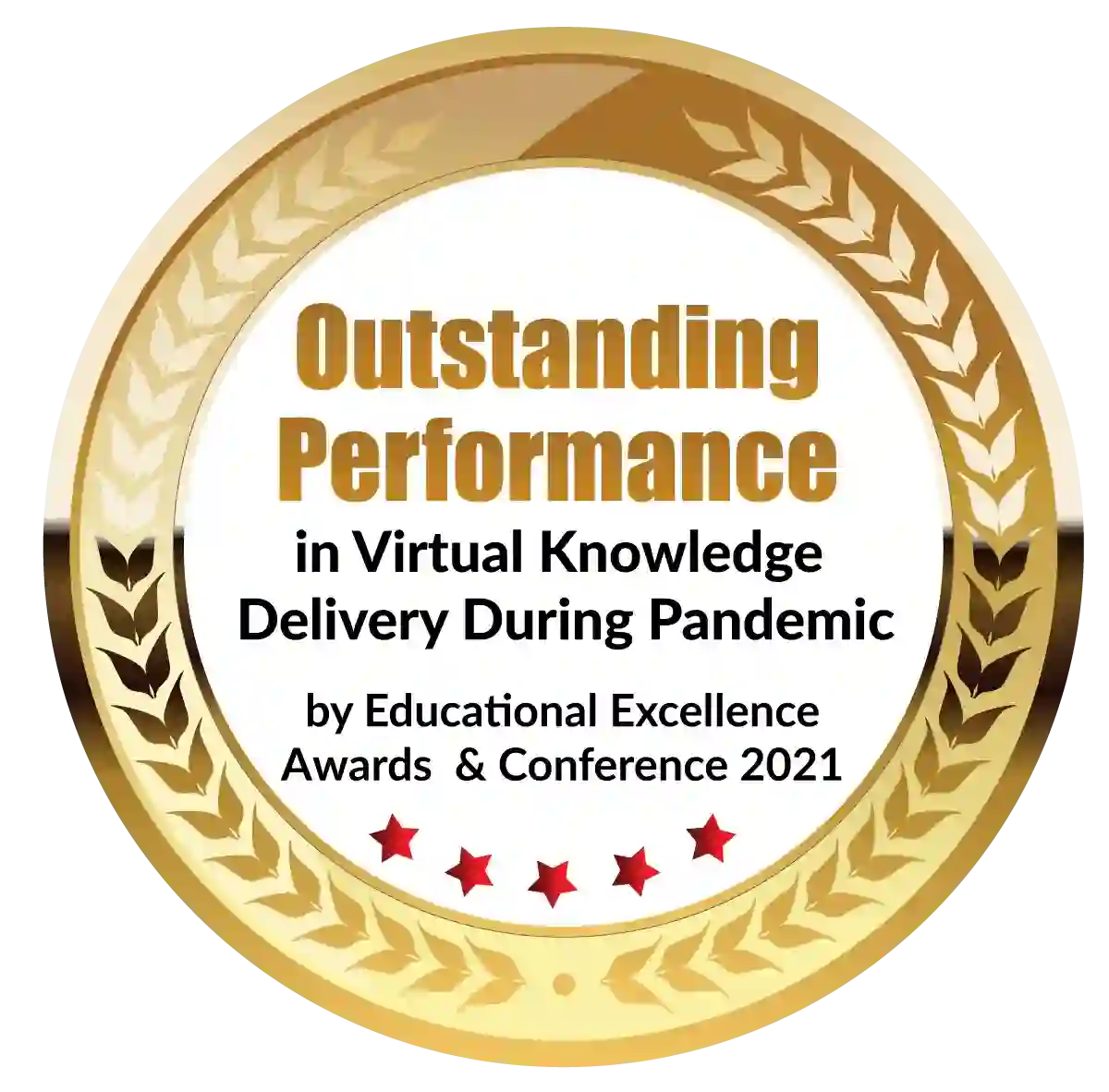 Outstanding Performance in Virtual Knowledge Delivery During Pandemic by Educational Excellence Awards & Conference 2021