Students Trained & Placed
Kitchen Training Facility
International & National Internships only at 5-star Properties
One to One Corporate Mentorship
An Entrepreneurial Culture at the Campus
Dignified with Rankings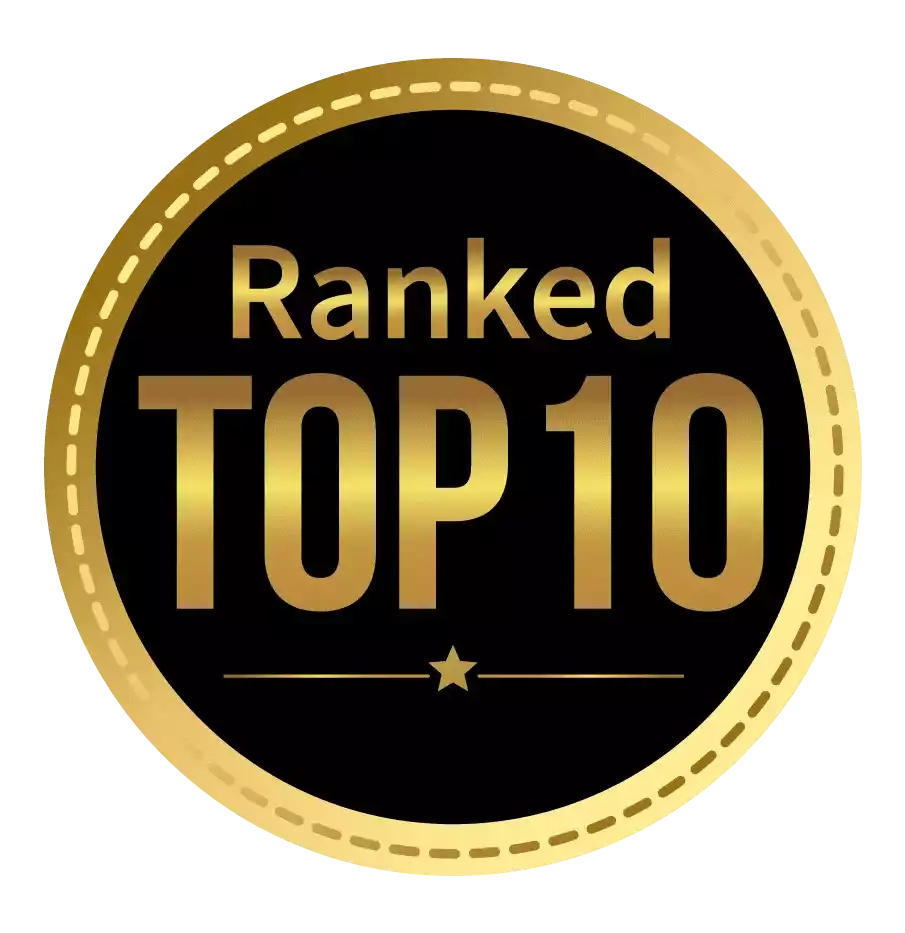 Amongst India's most promising Hotel Management Institute by Higher Education Review 2022
---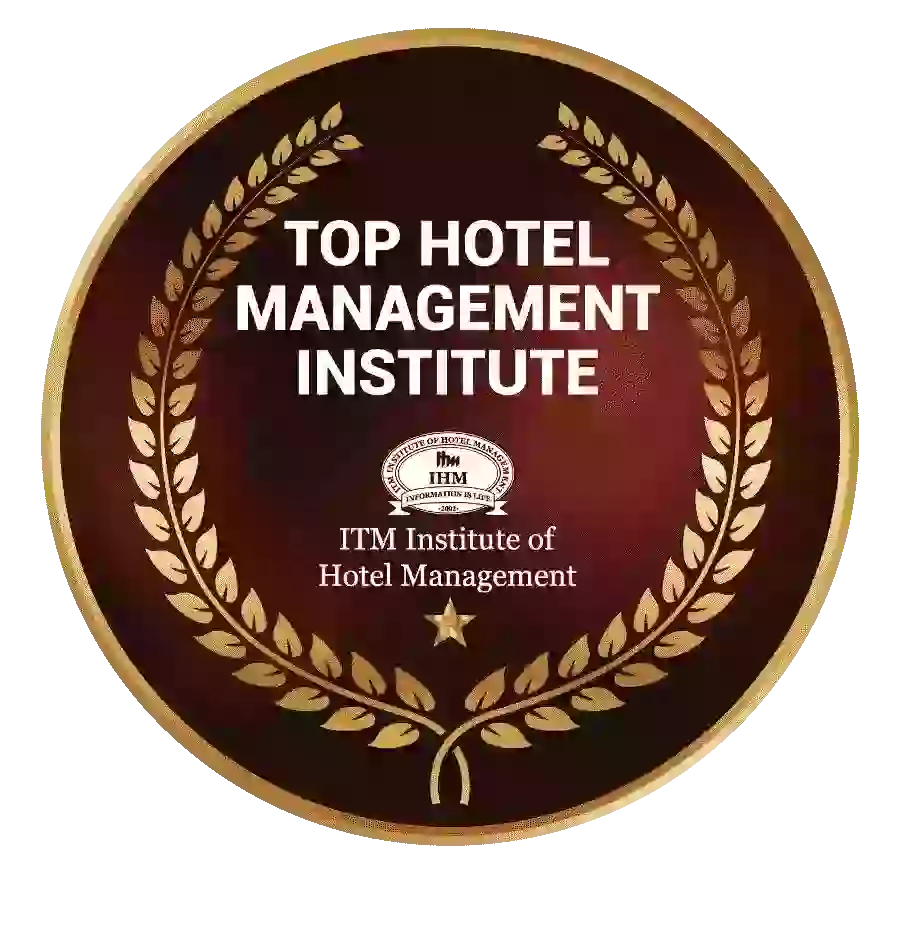 Ranked Top Hotel Management Institute awarded by Times Education Icon 2022
---
Quality Education, Outstanding Administration & Leading Infrastructure by Educational Excellence Awards & Conference 2021
---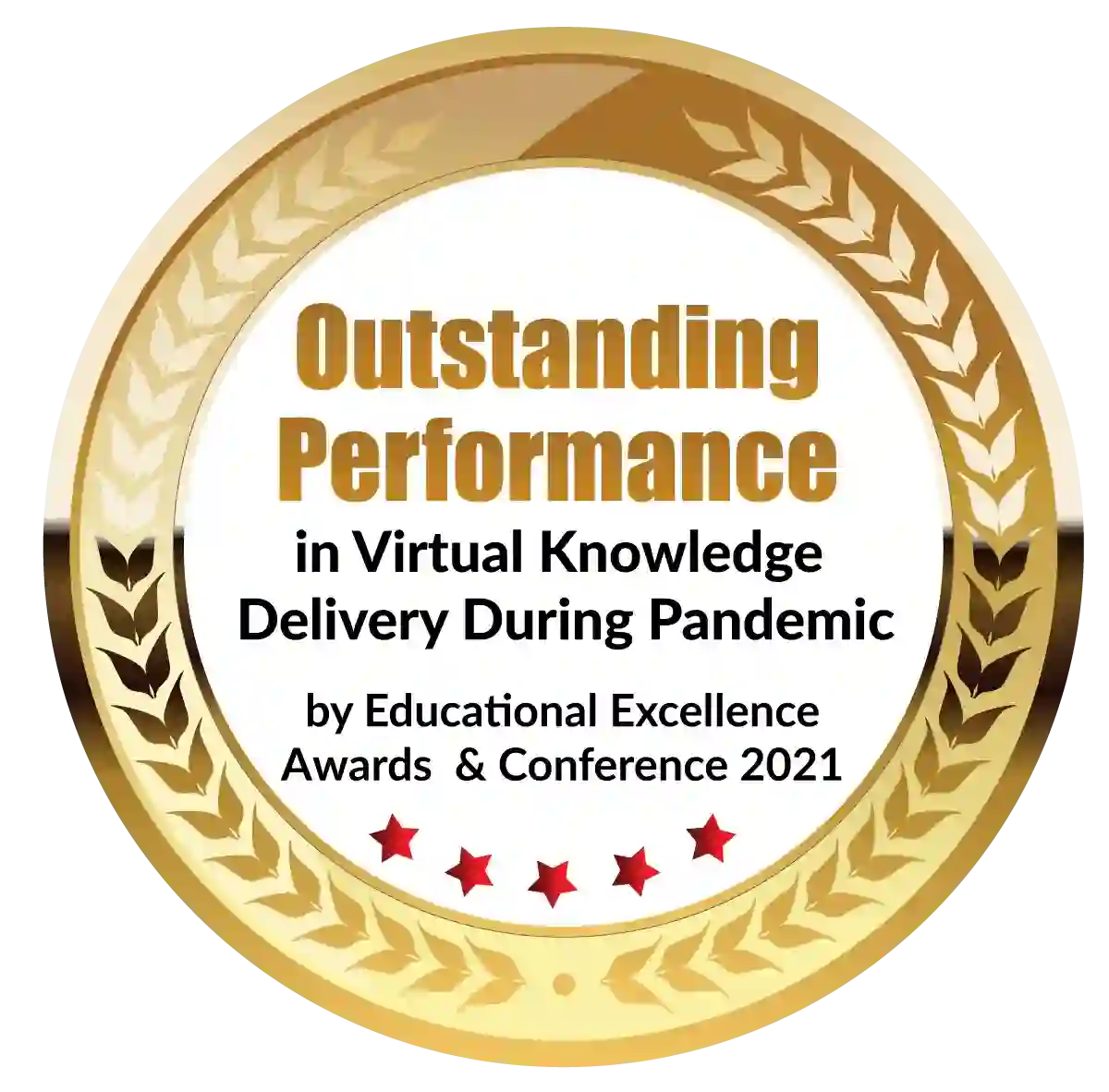 Outstanding Performance in Virtual Knowledge Delivery During Pandemic by Educational Excellence Awards & Conference 2021
VFX and animation training is available to those who want to work in the technical, advertising, or animation industries. You can use animation, graphics, and other visual capabilities in these programs to express your creativity. It's also a terrific place to work if you're interested in a career in the entertainment or technology industries.
You'll learn about everything from animation to visual effects to graphics design in this course. Animated visuals and high-quality graphics for games, movies, television shows, and other media are taught to the students using a variety of technologies and approaches. Graphic design for websites necessitates the completion of several of these courses as well.
Admission to VFX Programs
To apply for certification in VFX course in Mumbai (a two-month-long programme), students must have passed their board exams in class 10.  To enroll in a various certificate or diploma programs in VFX, students must pay the fees at the institution where they plan to study. Admission to degree programs is based on a merit list, and students must achieve a minimum of 60% in their class 12 board exams to be considered for admission. Direct admission is an option at several institutions.
Enrollment in Virtual Reality (VR) programs
For a two-month VFX certification program, students must have passed their 10th-grade board exams. Students must pay the tuition at the school where they intend to study VFX course in Mumbai before they can enroll in any of the certificate or certification programs offered there. To be eligible for admission to a degree program, students must score at least 60% in their class 12 board exams. Direct admission is available at several colleges and universities.
Role of Animator and VFX artist:
An artist or animator in the field of visual effects performs a variety of tasks.
The work of VFX animators is frequently seen in films, television shows, and video games. Real estate, advertising, and other fields that necessitate a difficult-to-recreate visual representation can all benefit from their services. Those magnificent dragons from Game of Thrones are unquestionably stunning, but are they out there? No.
It's time for VFX animators to step in! For plotlines that are too complex or risky to depict in real life, VFX courses in Mumbai and animation are utilized. Exemplifying this would be, for example, sending a man into space or flying (Krrish 3). If you want to work in the visual effects industry, you'll need to play a variety of roles.
Analysis of the client's budget and what may be done within that framework is called budgeting
The budget and the client's requirements must be taken into consideration when planning the project.
Conceptualization: plan and design the desired special effects.
Assist the producer, artists, and supervisors in addition to any other departments that may be involved in the project through effective communication and coordination.
Working together means listening to and acting on the input of the individuals stated above.
Meetings are set up, and information is communicated swiftly and effectively to meet deadlines.
Handle the revisions in conjunction with the editorial team.
The VFX course animator's work is both artistic and management, as you can see. It's not just about coming up with the best ideas and executing them; it's also about working together as a cohesive unit.
Apart from the ones listed above, there are many more VFX divisions. Art, previsualization and asset departments, research and development, match-move and VFX simulation, lighting, and production are all included in this.
A VFX and Animation artist needs what kinds of skills?
Don't have a degree in visual effects animation (as of now)? Be at ease. Learning VFX will be a breeze if you've already studied mass media, media technology, graphic design, or photography. However, it isn't necessary to earn a degree in any particular field. Art (VFX animation, design, painting, photography), math, physics, and computer science skills might also be useful in this endeavor.
To be a successful VFX degree animator, you'll need a combination of technical expertise plus a certain kind of personality quirk.
Technical Skills:
Javascript
Adobe Creative Suite
UI design
Linux/Unix
Houdini
MAYA
3D modeling
Prototyping
Photoshop
Characteristics:
Personality attributes are necessary for success in this field even though technical skills can be learned quickly.
The ability to conceive scenarios that work effectively on large (or tiny) screens is a vital part of the creative process.
Do you have the ability to see the strands of hair that are dangling from a messy ponytail? An example of the kind of attention to detail you'll need to include to give the character a more humanistic quality is this.
Good eye-hand coordination: How well are you at assessing the impact of colour on a particular picture, or whether a cluster of flowers would appear better if they were reproduced and put into a larger group? The ability to manipulate distances and spaces is almost as crucial as a keen eye for colour.
You must have a strong interest in movies, cartoons, drawings, and stories to succeed in this field.
The ability to work well as part of a team: There will be a lot of teamwork required in this sector, as we've already stated.
To ensure that all contacts and conversations are clear, exact, and documented effectively, one would have to be extremely organized.
What skills will you acquire as you pursue a career in visual effects and animation?
Developing a keen eye for detail is the most important skill to gain in this career. Whether it's light and shadows or freckles on a cheek, a VFX degree animator must be highly aware of the slightest details.
We're fortunate in that all of these abilities can be acquired through training. Work experience, practice, a few self-help movies, and personality development courses can all help you hone your personality qualities.
We've also got you covered in terms of technical expertise. Our specialized courses for VFX animation will teach you all you need to know from qualified pros.
What career options are available after completing the VFX and Animation course?
Opportunities exist in a variety of areas, including video games, television, film (Bollywood and beyond), advertising and commercials, the corporate world, and real estate.
Among the significant job opportunities available in these industries are animation design, game design, graphics, storyboarding, 3D modeling, texturing, and lighting, as well as 2D and 3D VFX animation. Several significant job prospects include the following:
Artist for Postproduction:
Compositing Artists: They are responsible for identifying faults and devising solutions for producing the final animated film. They work with Adobe After Effects and Motion 5, among other programs.
Rotoscoping Artist: This is a technique in which animators trace over frame-by-frame live-action video. It imparts an air of realism.
Motion Graphic Designer: This position is responsible for generating movie clips, advertising, title sequences, and trailers, among other things.
They are in charge of overseeing the creation of particle and fluid effects. This includes the production of fire, fluids, smoke, clouds, and physical destruction such as explosions and particles.
VFX artist: A person who creates visual effects for games, films, and television shows.
VFX supervisor: Oversees all visual effects work required during the production process. This is the final person to watch the animation before it is turned into a film or video.
Rigging Artist: 3D riggers construct a skeleton for a 3D animation to facilitate movement. Before characters can be animated, they must be rigged.
Matte painters: These are the individuals responsible for creating photo-realistic landscapes or scenes that are impossible to duplicate on a real set.
Artist in pre-production
Compositing Artists: They are responsible for identifying faults and devising solutions for producing the final animated film. They work with Adobe After Effects and Motion 5, among other programs.
Content developer: This job description entails matching dialogue to animations, analyzing the final output, and reporting on progress. A storyboard artist is someone who transforms a narrative into a visual story.
Character animators:  They construct and design characters using a variety of VFX animation technologies, 3D modeling, and even puppetry. The background artist establishes the color, style, and feel of a scene.
Layout artist: They are in charge of designing the visuals' layout. They make visual representations of concepts. Their work is used in a variety of industries, including animation, comic books, advertising, and print.
What other careers are connected to visual effects and animation?
Apart from television and film, other businesses require certain skill sets, including the following:
Video Games: Globally and in India, the video game business is vast. Reliance Games is only one example of a well-established company with positive employee feedback.
Online Entertainment: Netflix, Amazon Prime, and Hulu are just a few instances of non-traditional entertainment that are proven to be a huge hit with the masses!
Real Estate: You might be shocked to learn that visual effects and animation are playing an increasing role in real estate! Numerous businesses are utilizing virtual reality headsets to provide a true sense of the property they are considering purchasing. Isn't it cool?
Advertising: It's no secret that the advertising industry is a multibillion-dollar industry nowadays. They've even earned their trophies! The fact that there are also awards for the best-animated commercials demonstrates how fertile this sector is for fresh visual effects animators.
Dignified with Rankings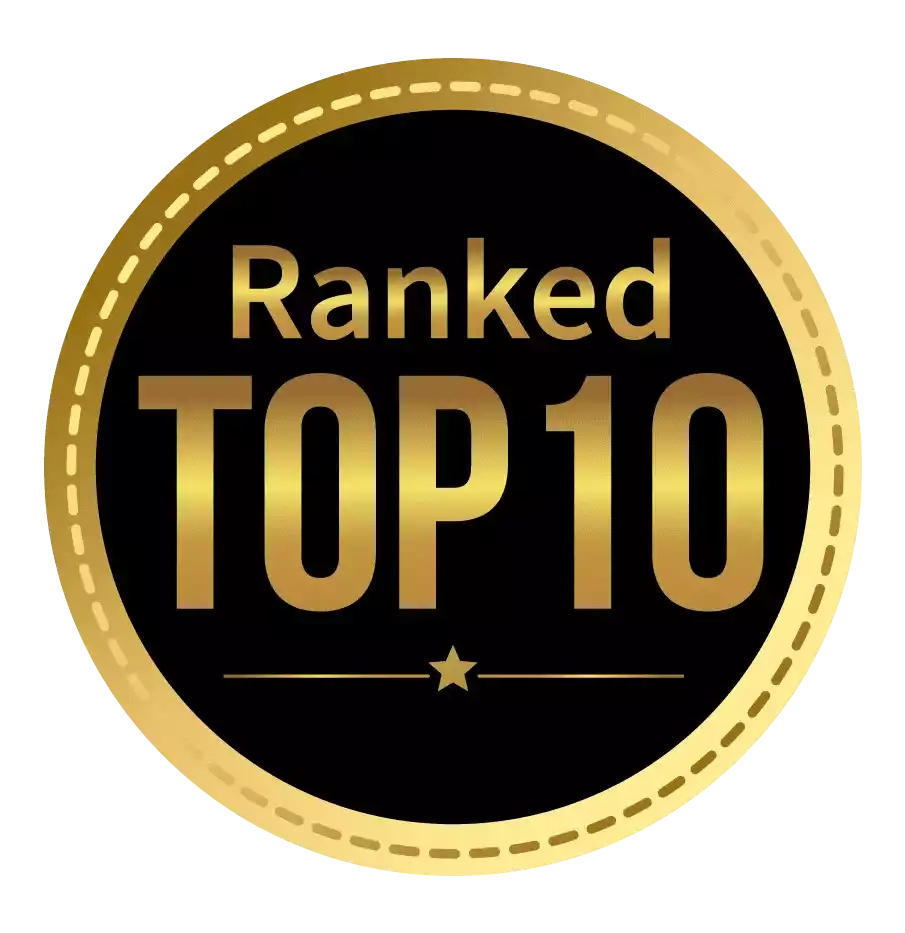 Amongst India's most promising Hotel Management Institute by Higher Education Review 2021
---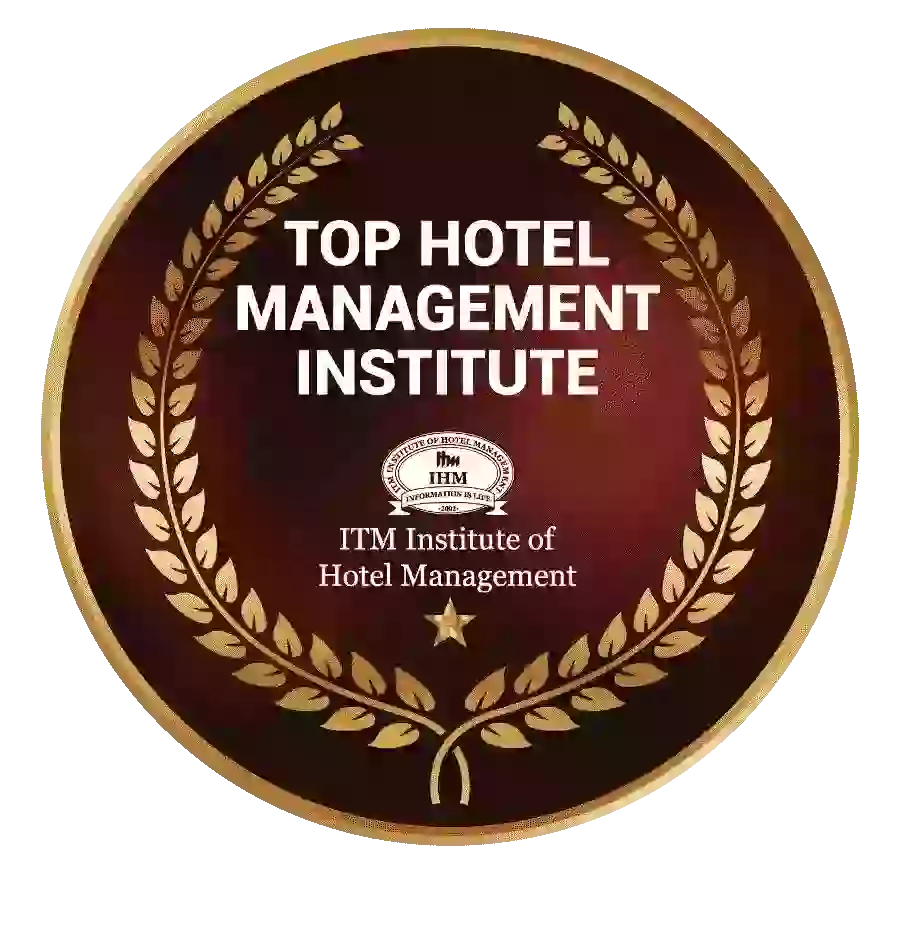 Ranked Top Hotel Management Institute awarded by Times Education Icon 2022
---
Quality Education, Outstanding Administration & Leading Infrastructure by Educational Excellence Awards & Conference 2021
---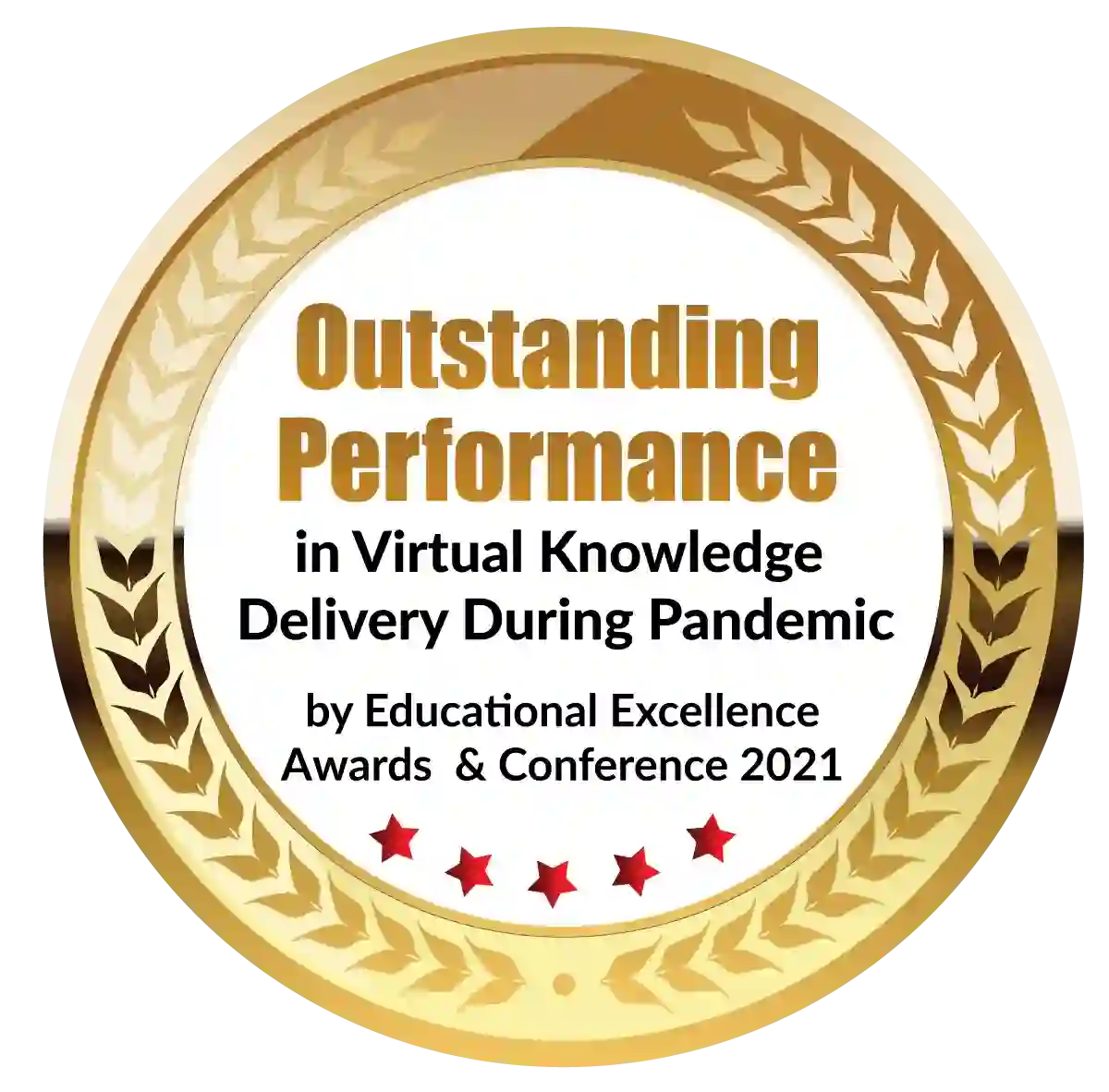 Outstanding Performance in Virtual Knowledge Delivery During Pandemic by Educational Excellence Awards & Conference 2021