Students Trained & Placed
Kitchen Training Facility
International & National Internships only at 5-star Properties
One to One Corporate Mentorship
An Entrepreneurial Culture at the Campus
Dignified with Rankings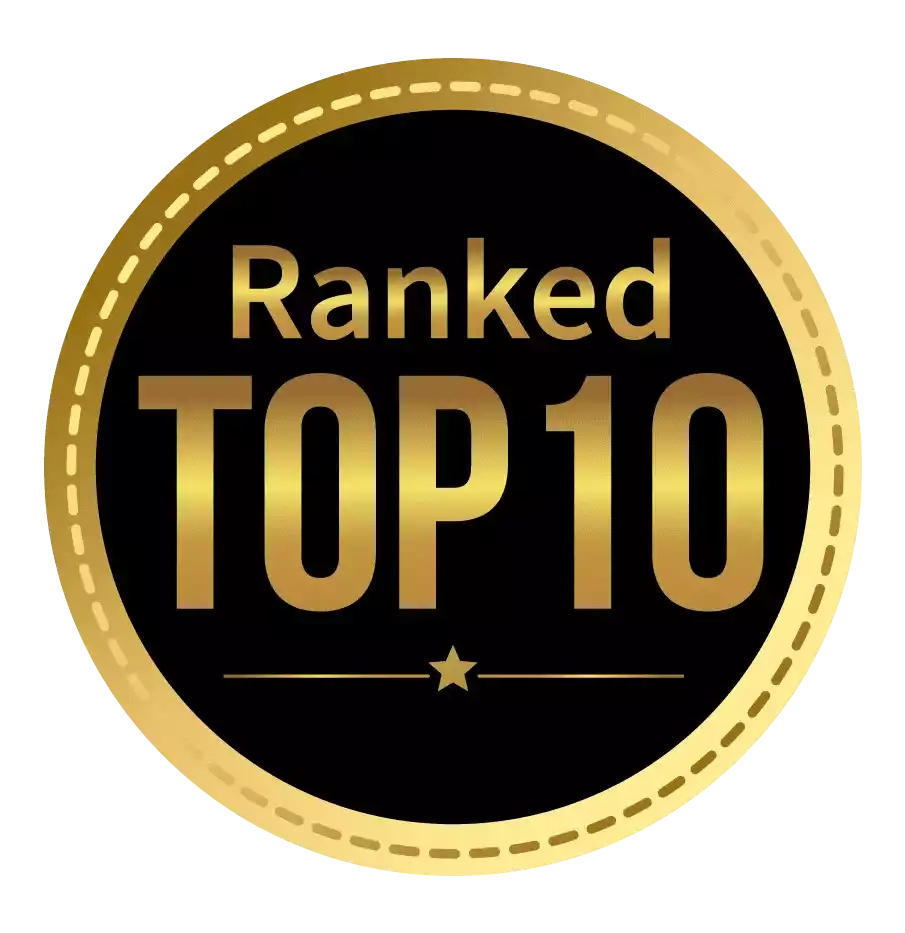 Amongst India's most promising Hotel Management Institute by Higher Education Review 2022
---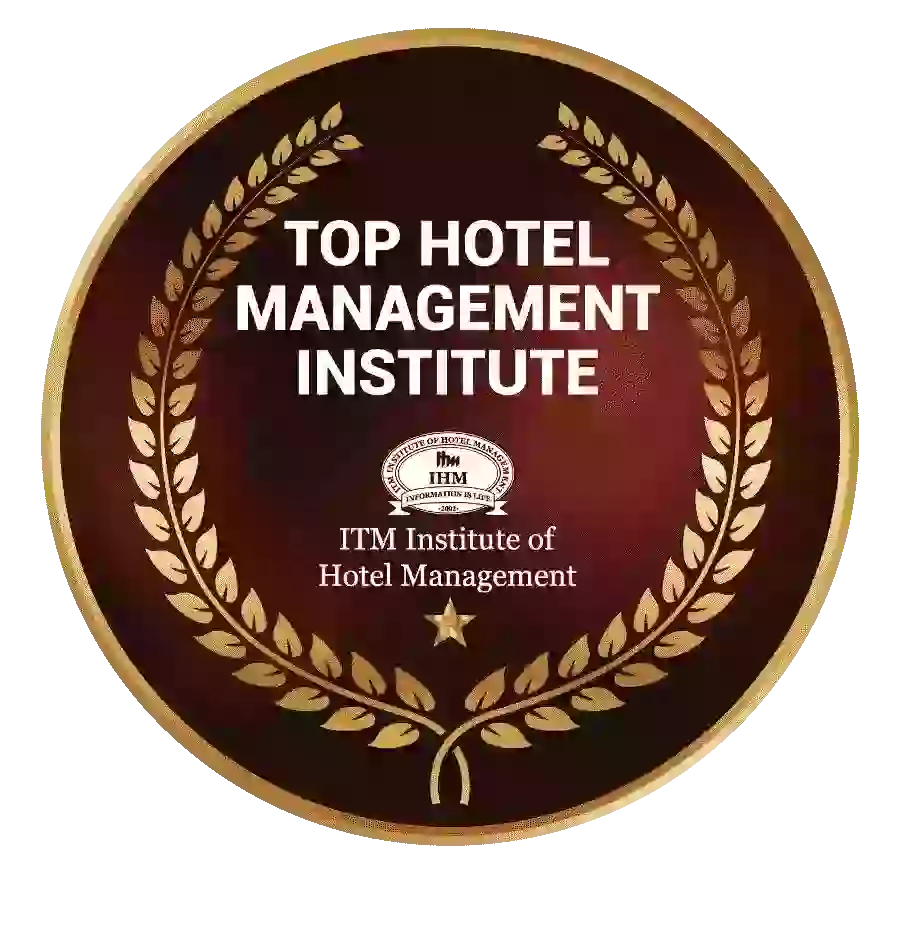 Ranked Top Hotel Management Institute awarded by Times Education Icon 2022
---
Quality Education, Outstanding Administration & Leading Infrastructure by Educational Excellence Awards & Conference 2021
---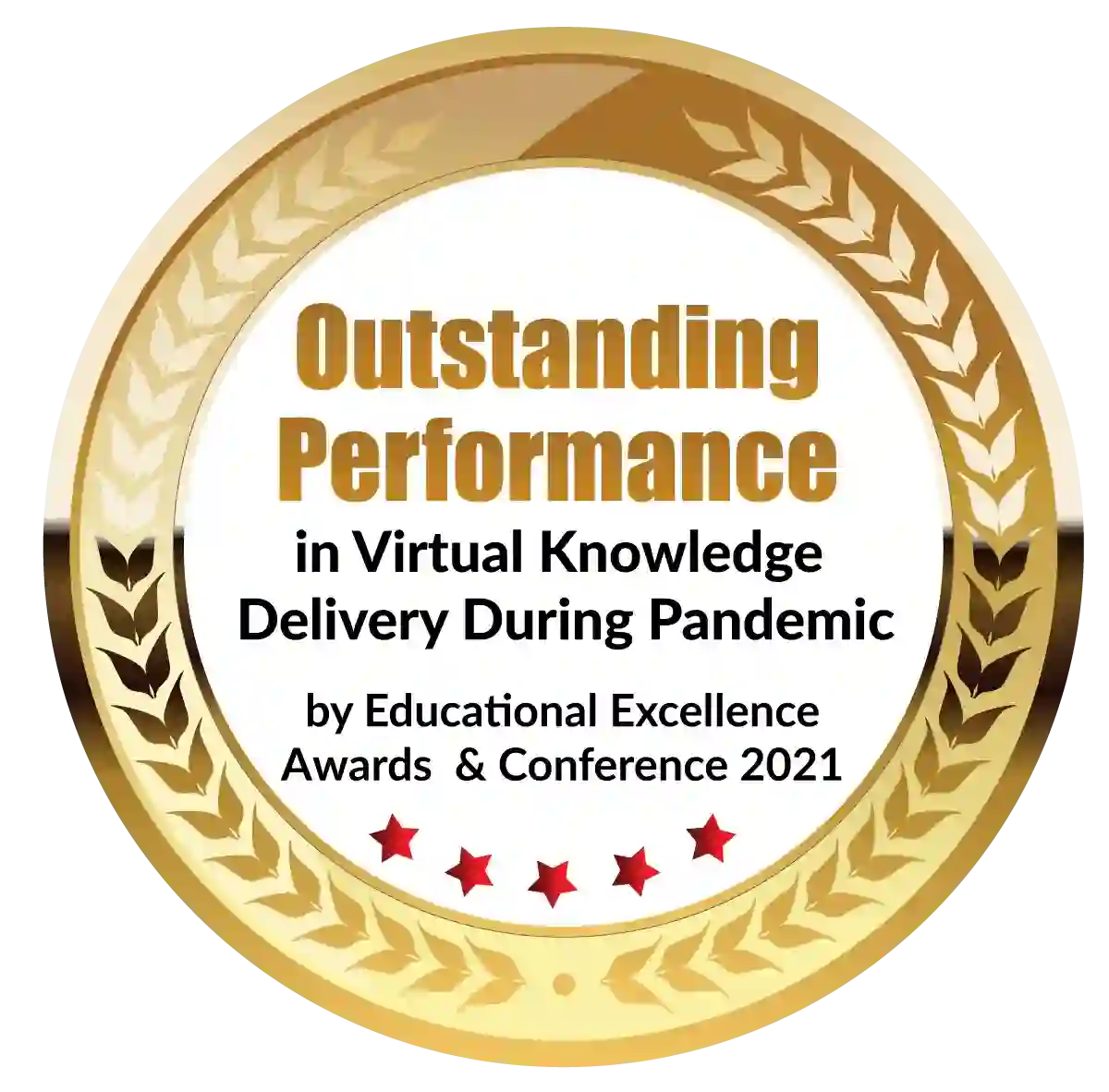 Outstanding Performance in Virtual Knowledge Delivery During Pandemic by Educational Excellence Awards & Conference 2021
Mumbai, known as the "Fashion Capital of India," is home to some of the country's most prominent fashion designing colleges. In Mumbai, there are around 90 Design colleges where students can study for undergraduate and postgraduate degrees, diplomas, and certificate programs It one of the most popular and highly desired disciplines among young students due to its phenomenal growth. Clothing is produced and distributed all over the world by this sector. On the other hand, some people routinely distinguish between high-end fashion products and mass-produced everyday wear. If you want to pursue a profession in fashion design, you should read this blog to know about the top fashion colleges in Mumbai for 2022.
The Advantages of Studying Fashion Designing at Top fashion colleges in Mumbai
Fashion, in general, is a personal style associated with many types of clothing and accessories used by people for various occasions. People's desire for fashionable items has resulted in a multibillion-dollar industry.
The most popular and specialized industry informs the youth about the most recent fashion accessories and garments in the world. Additionally, it provides students with outstanding career and employment options. As a result, the majority of students aspire to enroll in the best and most advanced fashion design programs available. You can choose from a variety of design programs to get the ideal one for you. You can employ the best fashion colleges in Mumbai if you don't have enough knowledge about these courses. The most dependable and productive educational institution provides a variety of study methods that make studying more easier. The top fashion designing degree course will teach you all of the essential concepts of fashion design and their significance. These are the most important abilities that will enable you to quickly advance in the fashion  business.
Fashion Designing's Popularity:
The official certification not only provides you with certain important perks ut also allows you to apply for jobs in prestigious companies. You can choose the best fashion institute in Mumbai if you want to enjoy convenience. These courses are available at a variety of educational institutions. These courses are open to everyone who has completed their 10+2 with a minimum of 50%, and they allow students to pursue a certificate, diploma, or undergraduate degree in these field after 12th grade. If you want to learn more about the greatest fashion colleges in Mumbai, you can go to the one-of-a-kind and trustworthy official portal right away, where you can learn more about the importance of selecting the best institution. You can also lookup the costs, length of the course, and other details. These are the key factors that will help you choose the ideal study program.
Create a career in fashion designing:
The greatest and most successful  course will not only boost your creative abilities and expertise but will also keep you up to date on current trends. These are the most important and necessary talents for achieving a good future in these profession. You can study at the best bachelor of fashion design colleges if you want to get the benefits. The best educational college not only provides you with a quiet and remarkable learning environment but also with a wonderful opportunity to improve your innovative skills. Superior understanding enables you to create numerous fresh designs in the field of fashion. These extra talents assist you in achieving your personal goal in a short period. Aside from that, there are numerous lucrative job possibilities available with competitive pay packages. These incredible perks motivate many students to pursue professions in the fashion business, which is rapidly expanding. Choosing the best educational institution in Mumbai is thus a wise decision for completing your courses effectively and correctly.
Fashion colleges in Mumbai provide a variety of fashion design courses
A student who has passed their class 12th boards can apply for a diploma course, however, to be considered for a Post Graduation, They must have earned a bachelor's degree with acceptable overall grades. The following is a list of fashion design courses available in fashion colleges in Mumbai.
UG Course
Bachelor of Design (BDes)   
Bachelor of Arts   
Bachelor of Fashion Technology    
Bachelor of Science (BSc)   
PG Course
Master of Design (MDes) 
Master of Fashion Management (MFM)
Master of Science (MSc)
Master of Fashion Technology (MFTech)
Diploma in Fashion Designing
Why Should You Take Fashion Design Courses?
Flexibility
The first advantage is that you are your boss. Yes, you can work from home or rent an office to give your business a more professional appearance. If you like, you can work on Sunday and depart on Monday, Wednesday, or any other day.
A Promising Career Option
It is a creative field in which you can showcase your abilities if you are truly committed to this field. Join the best fashion colleges in Mumbai if you are enthusiastic about fashion and want to turn your passion into a career.
Specialization
The fashion industry offers a wide choice of specializations to choose from, depending on your taste in fashion. If you prefer classic attire and style, for example, acquire embroidery as a talent. Similarly, you can focus on western wear, children's apparel, men's clothing, and so forth. There are numerous Fashion Courses in Mumbai that will train you in various areas.
Enhance Your Skills
Participating in these Courses will allow you to broaden your knowledge in new areas while honing your existing skills.
Starting Your Own Business
After you've completed all of the necessary paperwork, you can either launch your own business or work as an intern for a company to get expertise. If you are confident enough, you can even start your firm after completing a degree.
Glamour
A design degree can assist you in breaking into the glamorous worlds of fashion and entertainment. You have numerous opportunities to meet new people who can assist you in furthering your career by providing prospects for advancement.
Scope
The majority of people nowadays are intrigued by fashion. People enjoy purchasing fashionable clothing and other fashion items that they can display. As a result, the fashion industry is becoming increasingly important. Indeed, many young people are becoming interested in the sector to the point where they want to make a profession out of it.
This field encompasses a wide range of activities, including the creation of accessories, footwear, and jewelry, among others. However, this  is a multi-faceted field that encompasses more than only the development of designs. Skilled candidates have a lot of options. Professionals can work as advisors, stylists, and merchandisers, among other things.
If you want to pursue fashion design as a career, you need to be aware of the various opportunities available in this industry, which include:
 Fashion Designer
Many fashion industry employees aspire to work as fashion designers. Their goal is to create fashionable items that are popular all around the world. Being a fashion designer is simple, but staying in business is more difficult. They must come up with unique concepts while competing with other designers. One must be able to think outside the box and deal with pressure as well as failure. Hard work, consistency, and a creative mindset, on the other hand, can help you earn millions. You can make a lot of money as a designer once you've established yourself.
Fashion Stylist
You can work as a fashion stylist if you don't want to be a designer. A fashion stylist's job is to style models and people by the theme of an event. A fashionable person chooses everything from clothing to accessories to hairstyles and cosmetics. Because a fashionable is a driving force behind fashion events, he or she gets compensated well.
Consultants in Fashion
It is critical for fashion professionals to be aware of forthcoming trends and to have a thorough understanding of fashion field. Fashion specialists can work as consultants, providing fashion advice to brands, and celebrities. Fashion advisors must also inspire designers to brainstorm fresh ideas for the production of fashionable products. A fashion consultant is aware of changing trends and communicates this information to designers.
The sector of fashion is expanding, providing a variety of career options for experts. If you want to go into the fashion industry, you should enroll in one of the best fashion colleges in Mumbai. Fashion is a creative field with a diverse range of interests underpinning it. A range of teaching strategies and learning methodologies are utilized to make these courses more engaging. Most students like the idea of learning design from an institute because of the numerous work opportunities and growth in the fashion industry. It's a large field with several opportunities to study and advance. The best design school in Mumbai will provide you with both practical training and industry exposure to help you launch your career as a designer. After you graduate from high school, enroll in a fashion design course and pursue the career you've always wanted!
Dignified with Rankings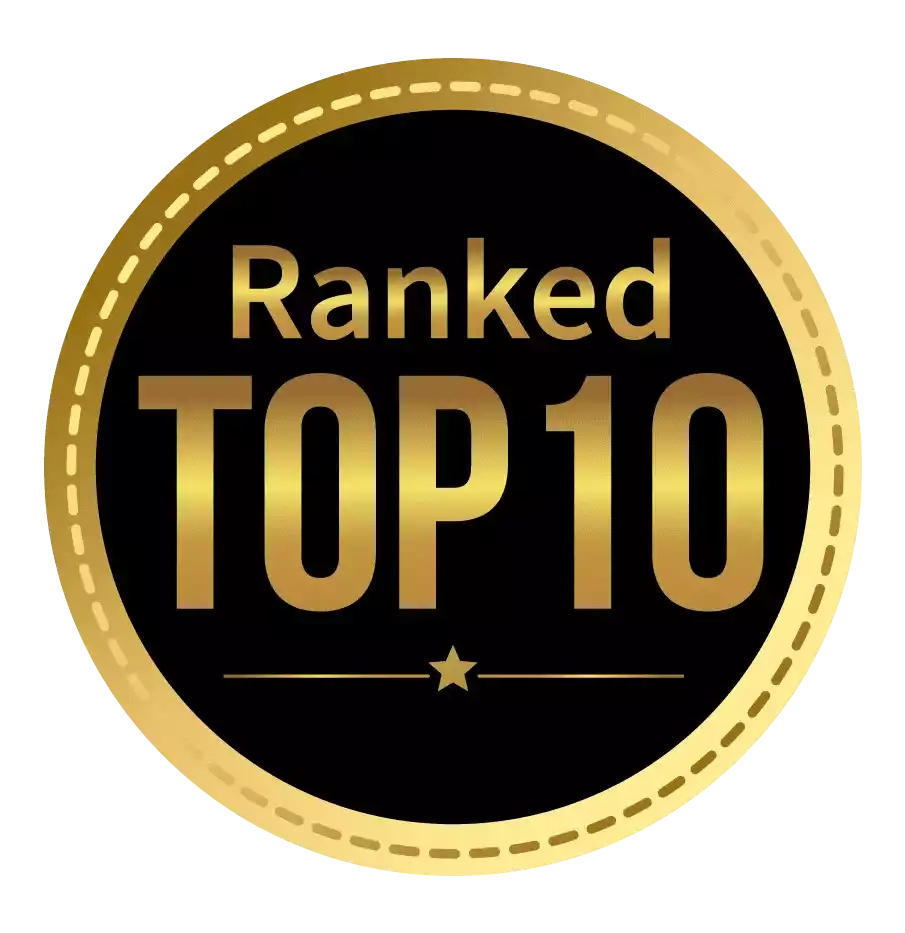 Amongst India's most promising Hotel Management Institute by Higher Education Review 2021
---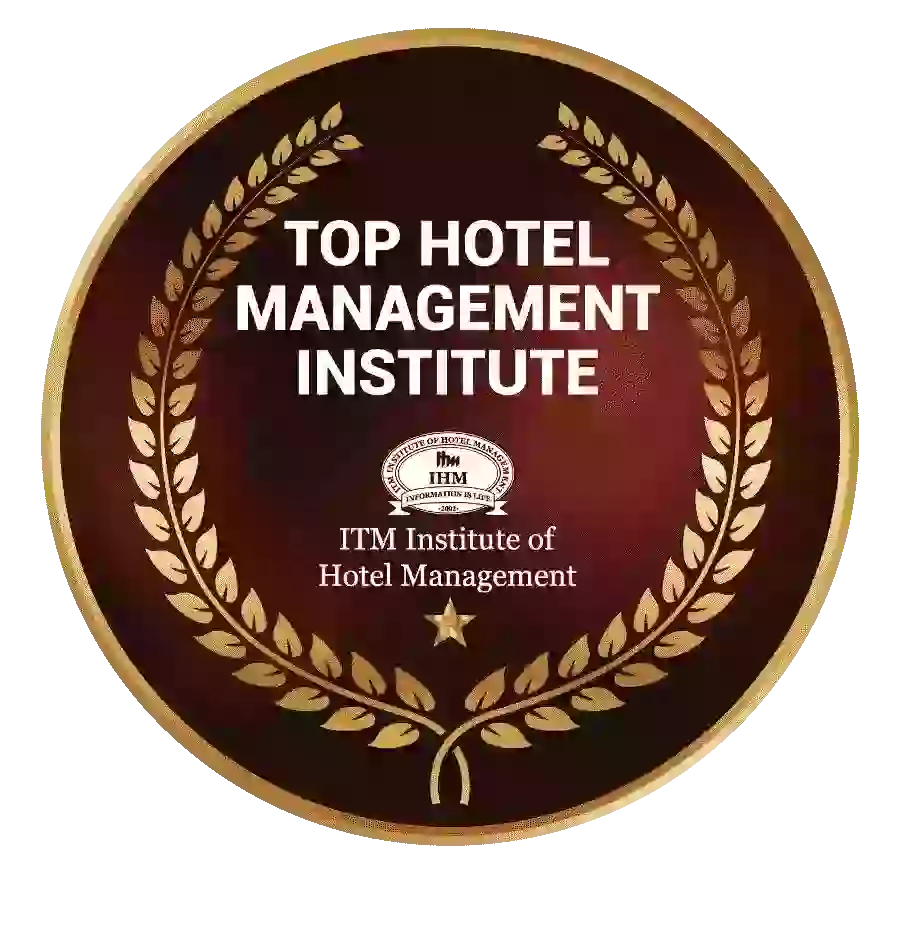 Ranked Top Hotel Management Institute awarded by Times Education Icon 2022
---
Quality Education, Outstanding Administration & Leading Infrastructure by Educational Excellence Awards & Conference 2021
---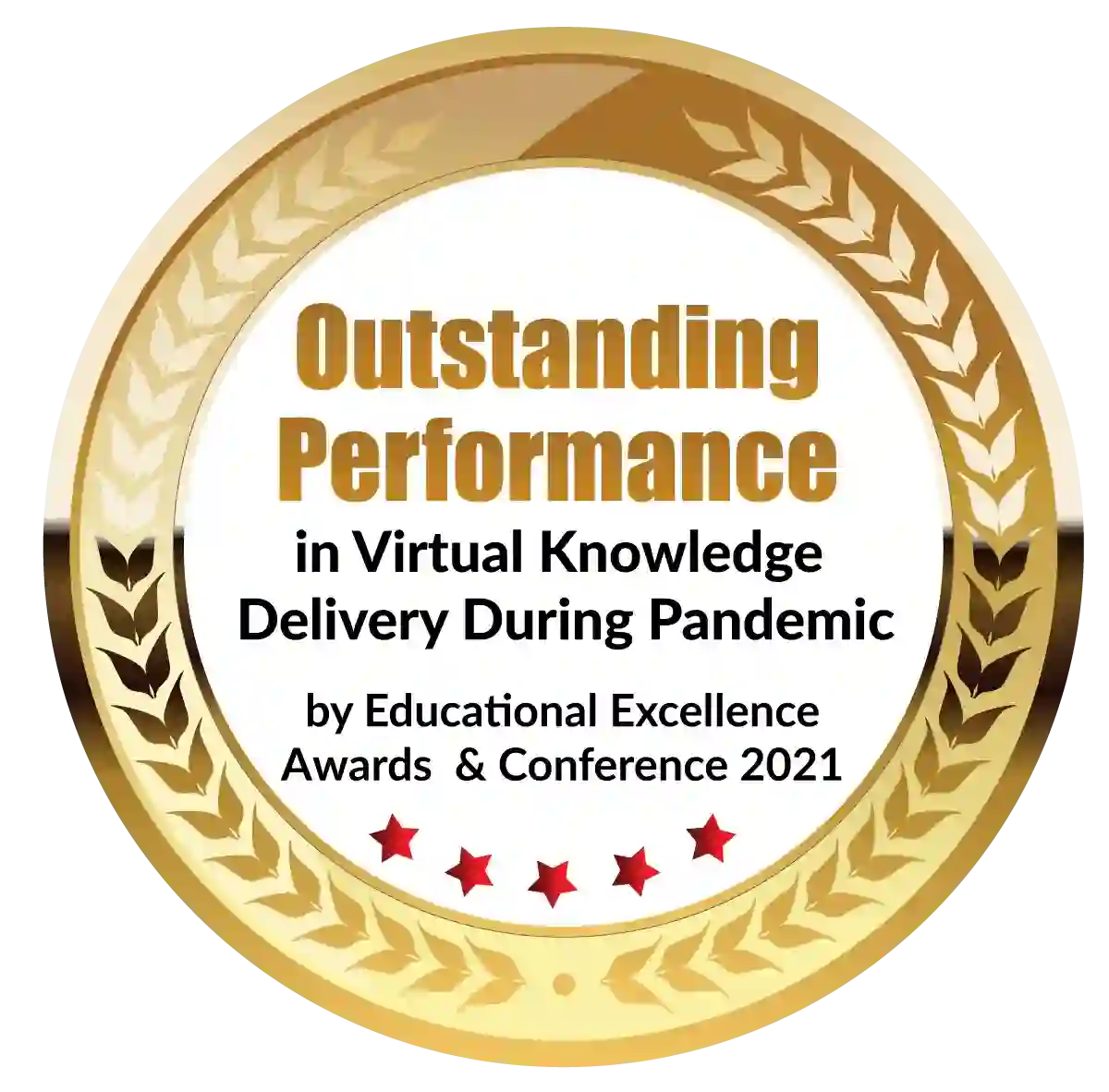 Outstanding Performance in Virtual Knowledge Delivery During Pandemic by Educational Excellence Awards & Conference 2021