Students Trained & Placed
Kitchen Training Facility
International & National Internships only at 5-star Properties
One to One Corporate Mentorship
An Entrepreneurial Culture at the Campus
Dignified with Rankings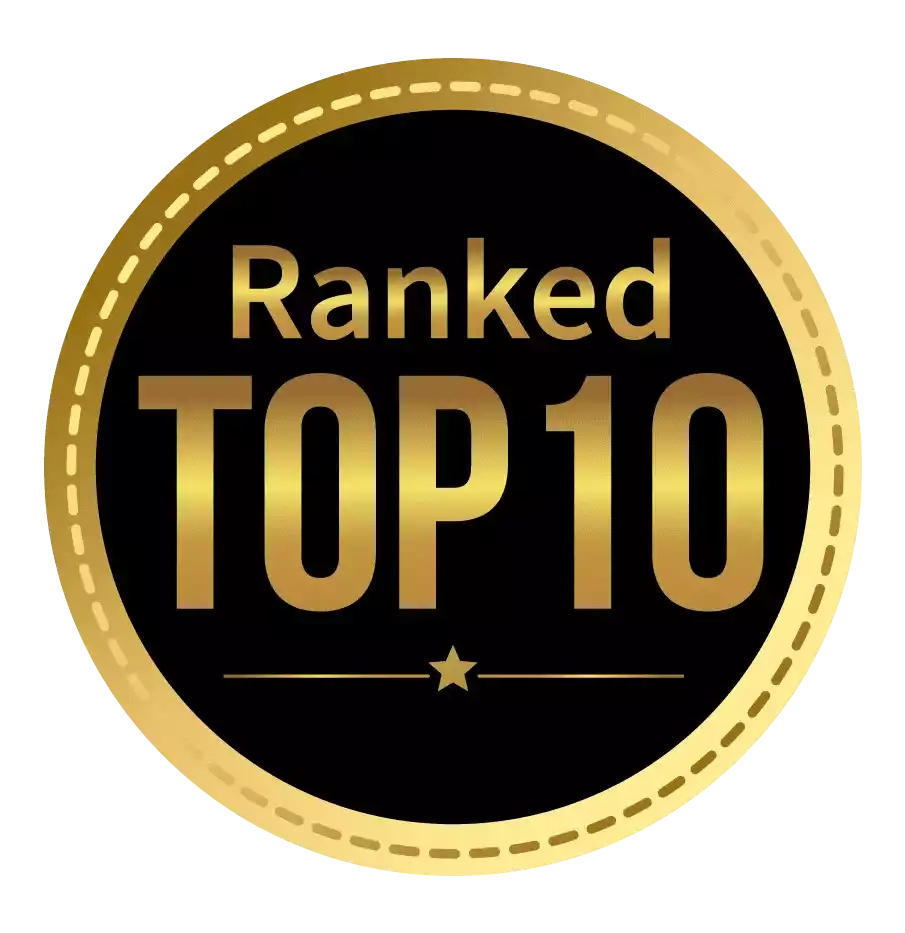 Amongst India's most promising Hotel Management Institute by Higher Education Review 2022
---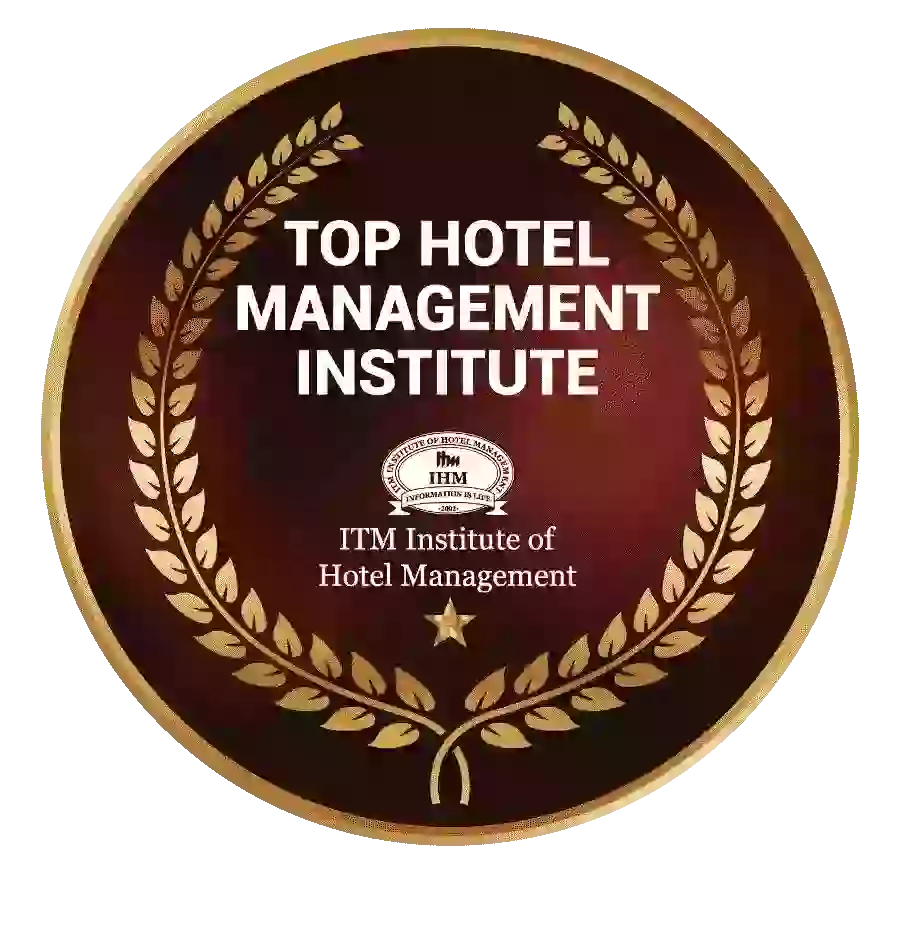 Ranked Top Hotel Management Institute awarded by Times Education Icon 2022
---
Quality Education, Outstanding Administration & Leading Infrastructure by Educational Excellence Awards & Conference 2021
---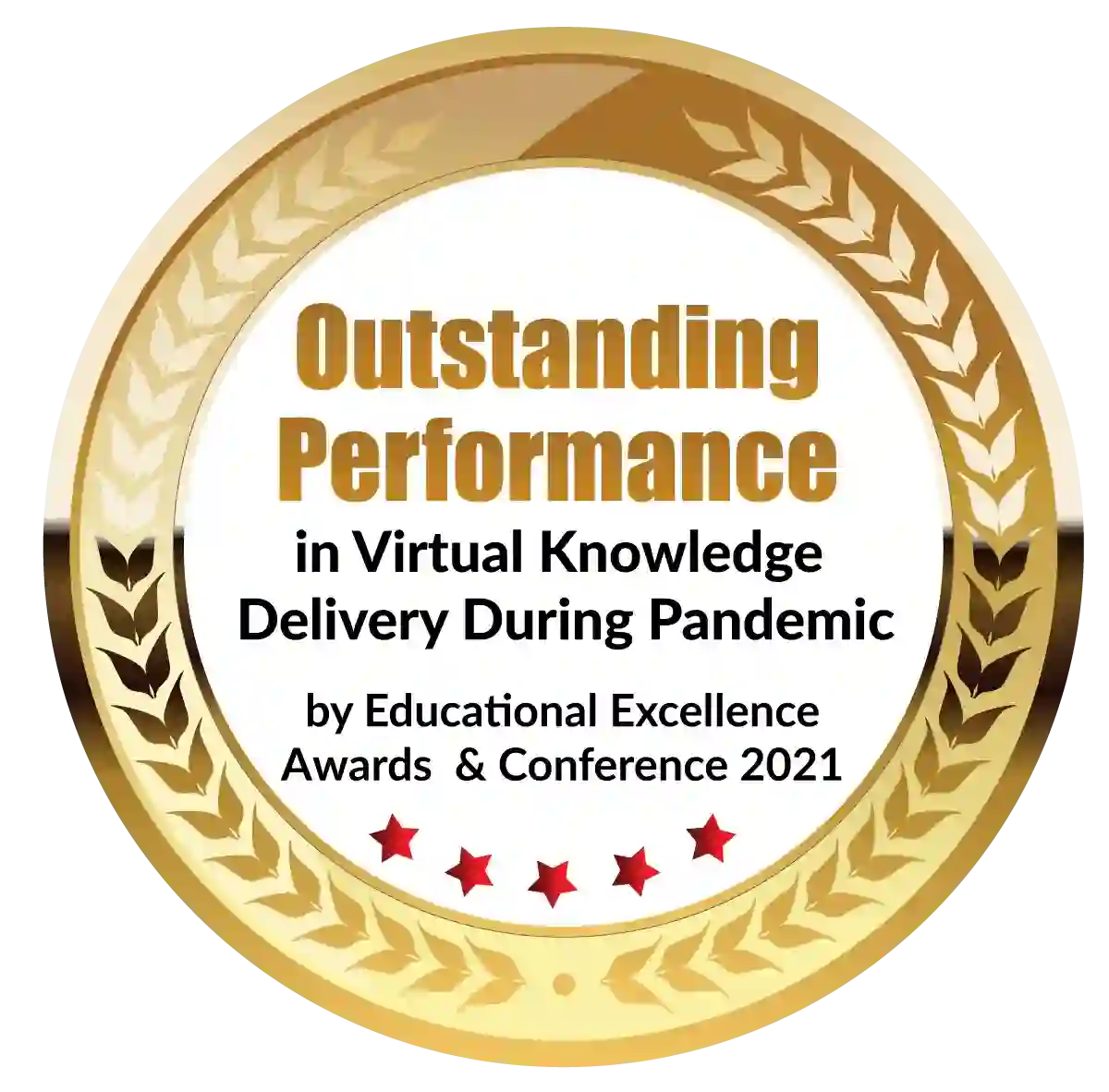 Outstanding Performance in Virtual Knowledge Delivery During Pandemic by Educational Excellence Awards & Conference 2021
The interior design industry is having a great time because its clientele is growing. Interior designers, ranked as one of the most creative occupations in India, make a career from their love. Interior design mostly includes creating floor plans, 3D sketches, and models that are ultimately used by builders or property developers for interior development.
With emerging trends in the interior design industry, the work profile of an interior designer is expanding. Interior designers are needed to design, plan, and implement a wide range of residential and commercial interior projects, from private residences to spas, furniture exhibitions, offices, and retail shops.
The interior design course degree has a very broad, complicated, and sophisticated scope. It entails the investigation, comprehension, and implementation of space planning, architecture, aesthetics, aesthetics, human activity patterns, scale relativity, and comfort. It also includes style implementation, such as furniture selection/selection/customization, and any necessary wall art installations or removal.
We attempted to shed some light on the extent of scope after the bachelor of an interior design course, and the variables that will play a critical role in determining why you should go for interior design courses.
Interior design is a Dynamic Industry
There are numerous things that can be done in the realm of interior design. Building a lovely home is only one aspect of it. You must plan your areas to ensure that they work well together and look excellent from the inside and outside. To make your space feel well-lit and pleasant, you'll need to understand how to use colors and light within your structure. Interior design has a wide range of applications. It includes not only home furnishings and furniture, but also visual presentation, lighting, aesthetics, transportation, and so on. Designing completely under this subject has a wide variety of practices. Some designs are more utilitarian than others, but all are noteworthy for their psychological influence, whether beneficial or detrimental.
The scope of the independent interior study is a diverse variety of academic interior design studies. Comprehensive or structural interior design studies are a subset of interior design studies that focus on architecture, planning, and related themes. Thorough studies often highlight the roles performed by a design project and how the approaches adopted result in higher overall community value, accessibility, sustainability, and usability. As a result, it is one of the dynamic sectors that requires a great deal of originality and imagination, as well as many run-time alterations in execution, to achieve the right final output of the design.
Career scope in Interior Designing
Interior design is a broad field that includes architecture and planning, retail, security, restaurants, housing, and other services. Several interior designers work in hotels and luxury residences. An interior designer's job description will vary depending on the industry in which they operate. Students who want to work in interior design have various possibilities. Some of the most common areas where interior designers can get work are listed below.
Architectural Firms
Construction Firms
Furniture Manufacturers
Public Sector 
Hotels & Resorts
Corporate Sector
Private Sector 
Furnishings and Interior 
Healthcare 
Residential Space Planning Sector
Self-Employed
Interior Designer - Job positions
The type of work that an interior designer conducts is determined by various factors, the most important of which are the industry and location. Check out this list of well-known interior design job titles.
Interior Designer
Furniture Designer
Product Designer
Interior Decorators
Production Designer
Model Maker
Portfolio Designer
Set Designer
Kitchen Designer
Bathroom Designers
Exhibition Designer
Lighting Designer
Production Designer
Corporate Designer
Sustainable Designers
Industrial Designers
Interior Space Consultant
Architectural Technologist
Interior Elements Advisor
Job responsibilities of an interior designer
Regular responsibilities of an interior designer include the below, (but there are not limited).
Interior designers must grasp their clients' aims and needs.
Interior designers must bid on new projects in order to find new clients.
A smart interior designer will utilize their design expertise to analyze how a space will be used and how people will move through it.
They will need to sketch preliminary designs, which will almost certainly incorporate partition, electrical, and system configurations.
They must develop a project timeline for each client, as well as determine the cost and time required to complete the work.
Interior designers must identify the materials and furnishings they believe will be needed for a project, such as lighting, wall finishes, furniture, plumbing fixtures, flooring, and so on.
The interior designer must also order materials and supervise their installation.
An interior designer must supervise the construction of a building and collaborate with general contractors to ensure that all of the ideas in the designs are carried out.
After the project is completed, they must visit each site to check that all of the client's criteria have been met and that everything is in place.
They must also conduct a survey or feedback to determine the client's level of satisfaction.
Average Salary of an Interior Designer 
Interior designers in India often work for builders or establish their own businesses. There are many freelancers and contractors in the field, and their pay varies depending on the type of engagement.
| | |
| --- | --- |
| Freshers | 1.8 to 3.6 Lakhs per year |
| Assistant interior designers | 4.8 to 7.2 Lakhs per year |
| Senior interior designers | 9.6 to 12 Lakhs per year |
Summary
Residential areas, business spaces, health and safety, and educational institutions are all included in the scope of interior design. Interior designers work with customers to create useful, visually beautiful places that are also appealing to the rest of the community. This means they have the technical expertise as well as the creative capacity to suit the needs of clients.
If you are disciplined enough to find and develop your niche, the options for interior design are nearly unlimited. There are numerous career options available that reward innovation and various viewpoints while also paying well.
So, if you're passionate about designs and interiors, planning to pursue a career in interior design, and looking for interior design colleges and interior design courses then ITM Institute of Design and Media is the place for you.
ITM Institute of Design & Media, founded in 2010, is one of India's Top Design Colleges, offering courses in Fashion Design, Interior Design, Visual Communication, VFX, and Animation. Their background in management and technology education makes them perfect for a 'new' approach to preparing students for careers in Fashion Design, Interior Design, Visual Communication, and VFX.
ITM IDM, located in Andheri, Mumbai, India's leading metropolis, was designed from the ground up to provide technologically sophisticated and industry-relevant training. ITM IDM is fully equipped with cutting-edge computing technologies and technical laboratories for specialized design and manufacturing training.
Dignified with Rankings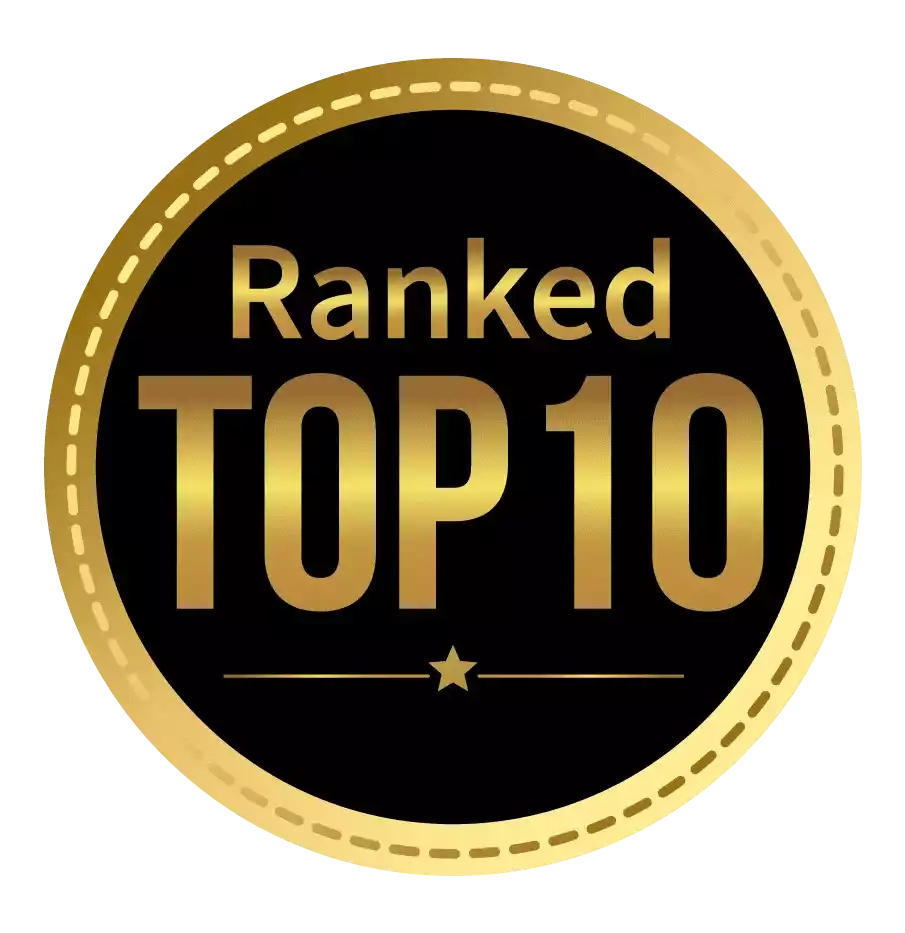 Amongst India's most promising Hotel Management Institute by Higher Education Review 2021
---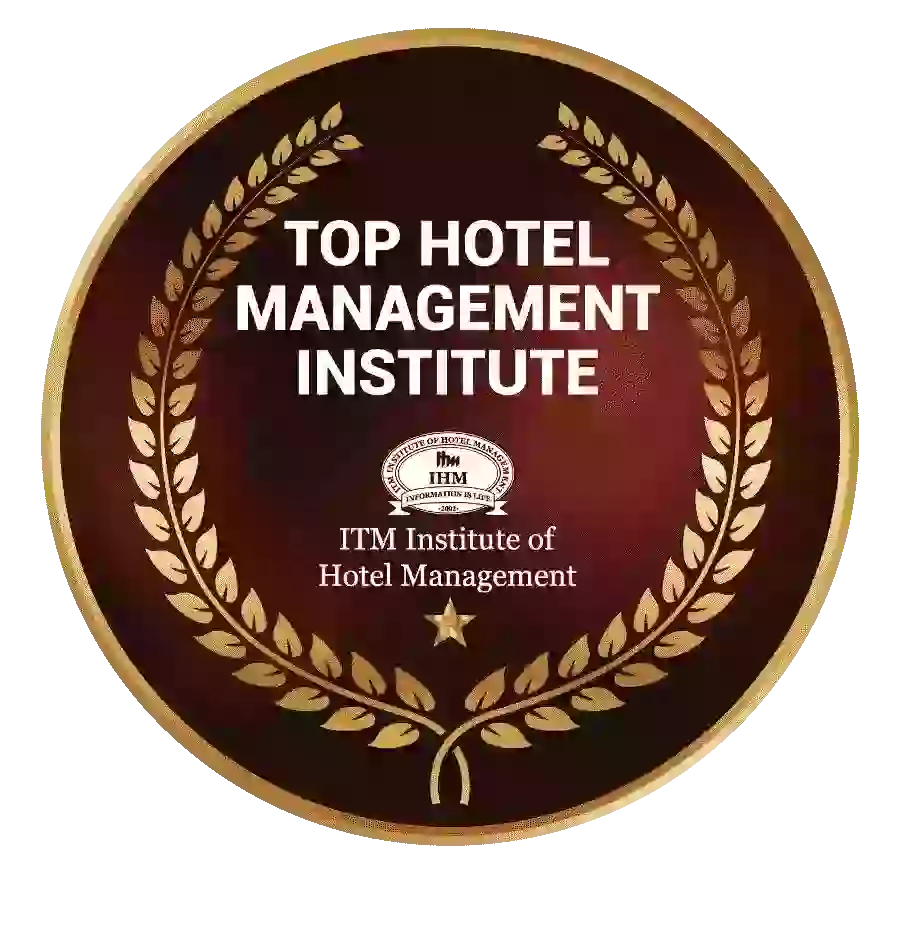 Ranked Top Hotel Management Institute awarded by Times Education Icon 2022
---
Quality Education, Outstanding Administration & Leading Infrastructure by Educational Excellence Awards & Conference 2021
---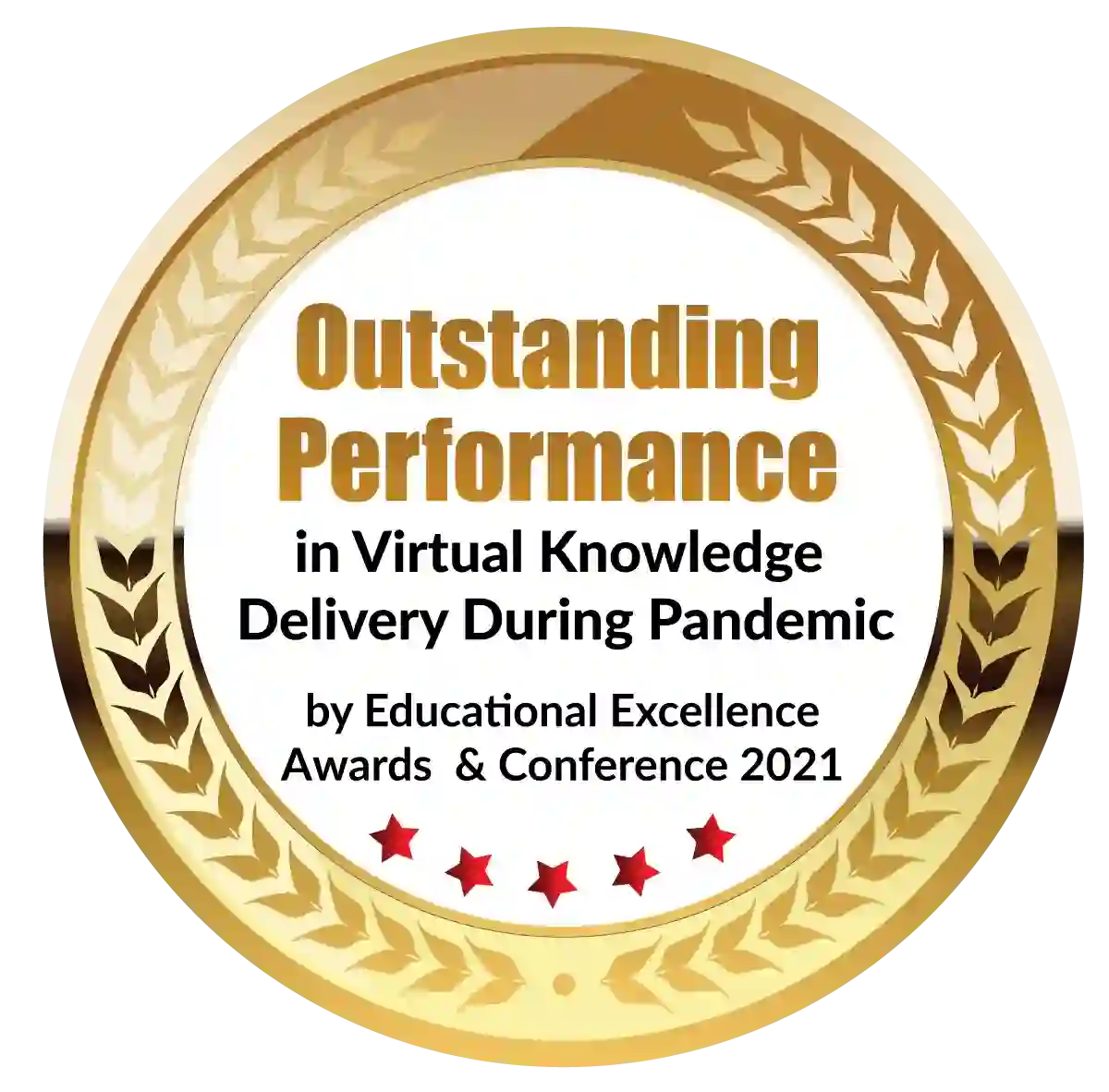 Outstanding Performance in Virtual Knowledge Delivery During Pandemic by Educational Excellence Awards & Conference 2021