Students Trained & Placed
Kitchen Training Facility
International & National Internships only at 5-star Properties
One to One Corporate Mentorship
An Entrepreneurial Culture at the Campus
Dignified with Rankings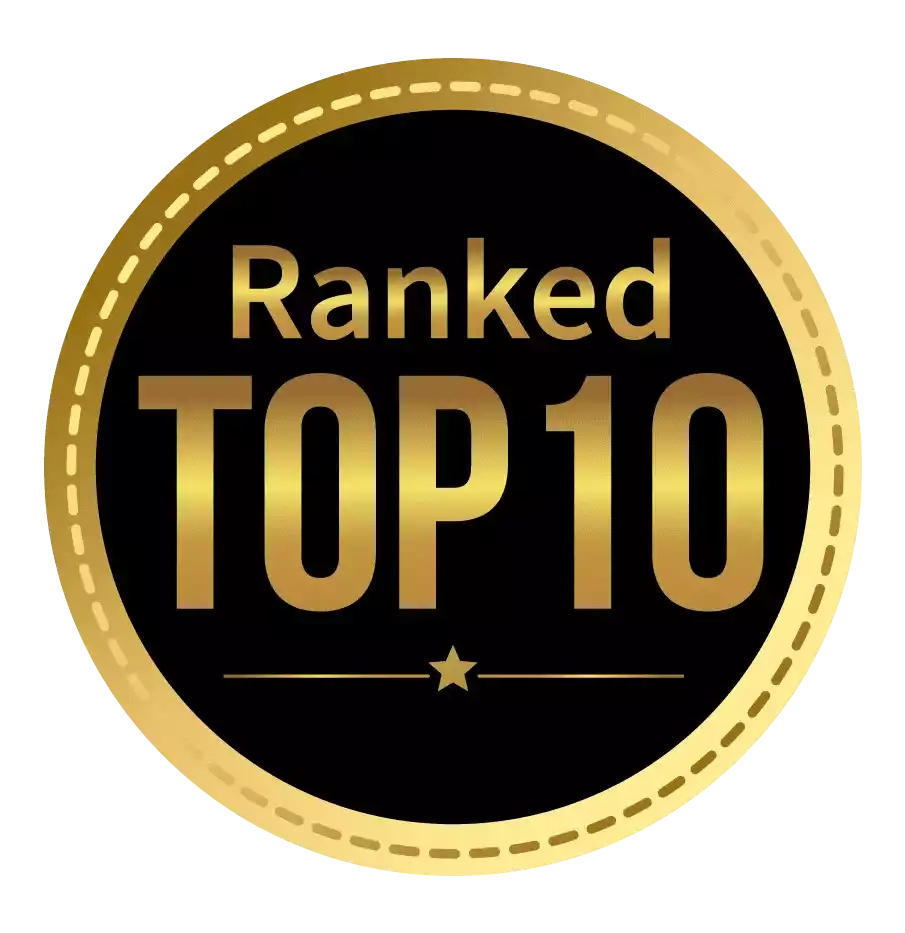 Amongst India's most promising Hotel Management Institute by Higher Education Review 2022
---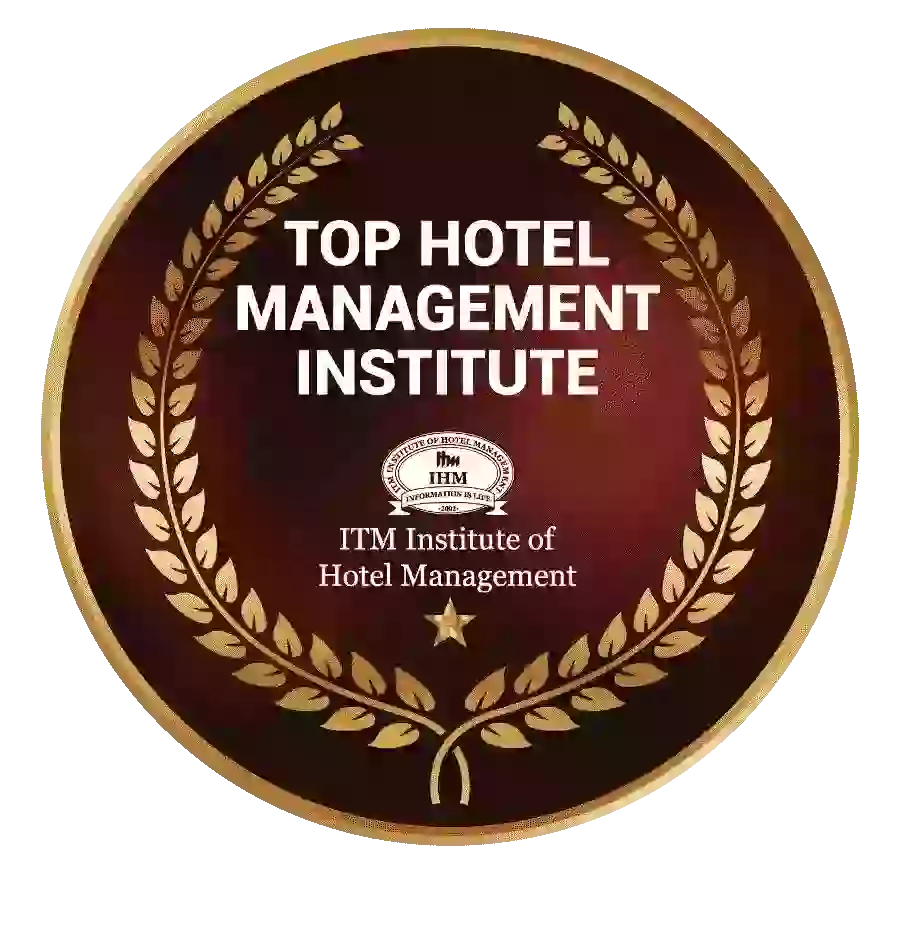 Ranked Top Hotel Management Institute awarded by Times Education Icon 2022
---
Quality Education, Outstanding Administration & Leading Infrastructure by Educational Excellence Awards & Conference 2021
---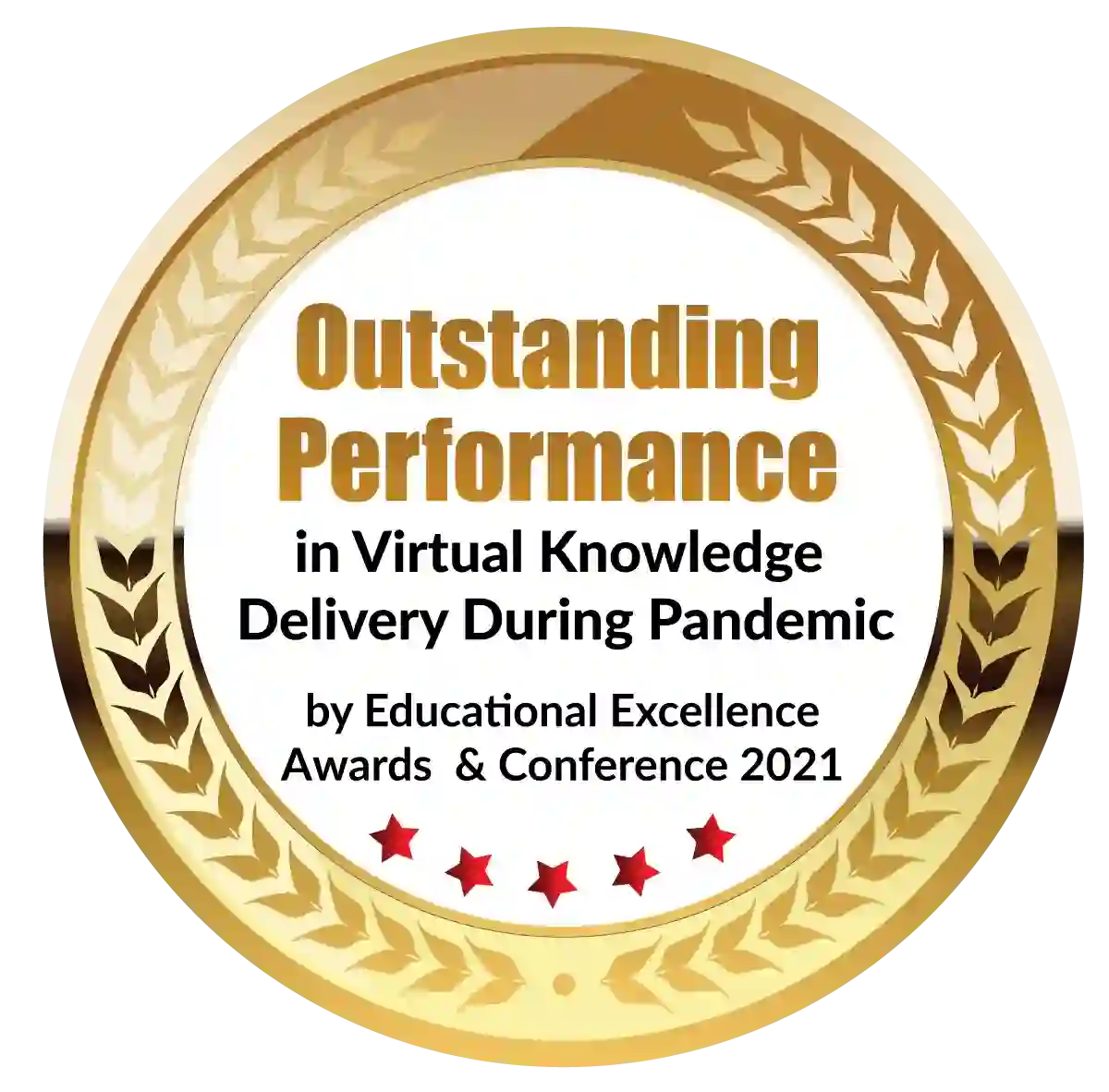 Outstanding Performance in Virtual Knowledge Delivery During Pandemic by Educational Excellence Awards & Conference 2021
In India and across the world, one of the most sought-after careers is a career in interior design (ID). Typically, homes and businesses need the assistance of interior designers to plan, organise, and create spaces that meet their aesthetic & functional needs.
Many hopefuls choose to enrol in an interior designing course at an established university. They gain the crucial practical skills necessary for a profession in this industry as a result of doing this.
One of the best courses to consider pursuing a career in ID is a bachelor of ID course. This course aims to provide students with a variety of useful skills, including - 
Understanding different kinds of materials, textures, and colours
Superior communication skills 
Highly-specialized colour sense
Learning how to meet clients' expectations while sticking to a pre-established budget 
Excellent visual perception
Relevant technological and scientific abilities
A bachelor's degree in interior designing or other ID courses in Mumbai normally takes four years to complete and costs between INR 2 lakh and INR 5 lakh annually. This is largely dependent on the university you select and the relevant accreditations it may have. 
If you are considering pursuing a bachelor of ID degree, here are some important points to keep in mind - 
A minimum of 50% on the 10+2 exams is required for enrollment in this course.
You will also need to participate in interviews and group discussions as part of the course admissions process.
What are the benefits of pursuing an ID course?
Some of the most significant advantages of pursuing a bachelor of interior design degree include - 
Significant Networking Opportunities 
One of the best benefits of enrolling in one of the best interior designing colleges in Mumbai is that prospective students get to collaborate with people who have different degrees of aptitude and expertise. This allows the development of pertinent information and skills & extensive exposure to how the sector operates.
The majority of ID courses permit candidates to take part in required internship programs with recognised organisations. Aspirants have a great chance to acquire a variety of pertinent skills that will be helpful when working in the corporate sector.
Challenging Projects & Curriculum
The curriculam of different ID courses in Mumbai (with fees) will involve a variety of challenging and creatively-stimulating projects. These tasks frequently test a wider variety of abilities and are an excellent opportunity to develop your skills. 
Some of the core skills you will develop by engaging in these projects include -
Building relationship strategies with different clients
Demonstrating commitment and dedication to the project
Patience
Technical Expertise
Creativity
Given that ID is a thriving industry, enrolling in an accredited bachelor of ID course may provide hopefuls with the tools they need to meet the difficulties ahead. Working to meet client goals is one of the interior designers' main challenges in today's business environment. With a solid curriculum in a bachelor of ID degree, students have all the necessary knowledge and abilities to accomplish these objectives.
Outstanding Creative Opportunities 
For those who have the motivation and hunger for knowledge, enrolling in an ID degree can lead to a wide range of prospects. Professionals who can make small places attractive, cosy, and livable for personal and business use are constantly in demand across the world.
With a degree in ID such as a bachelor of ID qualification, many potential employees can choose to pursue a variety of job prospects in the industry. Every industry in the world is experiencing an increase in demand for these specialists. A career in ID offers prospects for advancement given the rise in development projects in both urban and rural locations.
The abundance of business prospects offered to aspirants is one of the finest benefits of enrolling in a bachelor of ID degree. An individual's sense of creativity, design, and invention can be demonstrated by their ID credentials.
Obtaining a bachelor of ID degree from a reputable university may provide hopefuls with a solid base on which to build their own business. For individuals who want to work for themselves and make their own way in this competitive and dynamic industry, this is a fantastic opportunity to consider.
Make Use of Your Creativity Professionally
How many professions in the world enable aspirants to use their imagination to the fullest extent possible? Enrolling in an ID school with a bachelor of ID degree enables aspirants to push the boundaries of their creativity and imagination, providing them with the freedom to create original and cutting-edge plans and designs.
The interior designing sector is rarely still, therefore choosing to enrol in a degree enables a student to participate in the field's daily functioning. As a result, pupils continue to develop and learn new skills as new methods, patterns, and creative concepts are added to the pool on a regular basis. This is especially true if you have pursued a bachelor of interior design degree. 
What are the advantages of a career in interior design? 
You need to have the necessary vision and creative flair in addition to an understanding of design principles if you are thinking about a career in interior design. This is precisely what a bachelor of interior design degree provides. The work of an interior designer is incredibly difficult and demanding, and they frequently have to deal with the particulars of a client's area and structure. Additionally, the client's expectations and any available financial and time constraints must be taken into account.
The advantages of pursuing a career in this profession, however, are numerous despite the requirements and intense strain of the work environment.
The following are some of the greatest advantages of a career in interior design:
Interior designers typically want to work for themselves. They take up clients on their own and work hard to live up to their demands. Although the required efforts are frequently substantial, the rewards are too! By pursuing a bachelor of interior design degree, you will be trained in all the relevant skills needed to be your own boss! 
Working for yourself and picking the employers you want to work for, for example, offers a lot of flexibility and autonomy. You can choose the price you believe is most in line with your efforts and contribution when deciding what you would like to charge for your services.
Interior design may be the greatest career for you if a typical 9 to 5 desk job does not interest you! When it comes to arranging and planning client meetings, working with architectural samples, and seeing that projects are completed, interior designers frequently need to think on their feet.
Excellent Creative Freedom
A job in interior design suits creative types and artists! Bachelor of interior design course offers unmatched levels of creative freedom and expression space to professionals with the relevant skills. Because of this, it ranks among the top professions for applicants looking to advance their careers as creative professionals.
To create pleasant places, interior designers frequently need to go outside the box and come up with unique and imaginative concepts. 
High Level of Job Satisfaction
Seeking the realisation of your labours and efforts is the ultimate source of fulfilment. Any interior space may be transformed into a lovely living and working space with a lot of hard work and effort. The considerable financial and emotional rewards, though, make this a fantastic career for aspirants to think about.
Due to the high level of job satisfaction connected with interior design, many aspiring individuals choose this field of work.
Wide Range of Specializations
One benefit of the bachelor of interior design is the variety of specializations available to those wishing to enter the trade. The opportunities open to one with a degree in interior design are unrestricted.
Aspirants can choose specialisations that are best suited to their interests and skills thanks to the large variety of specialisations available. Additionally,  the monetary reward encourages candidates to use their ingenuity in the chosen sector to their maximum potential!
Dignified with Rankings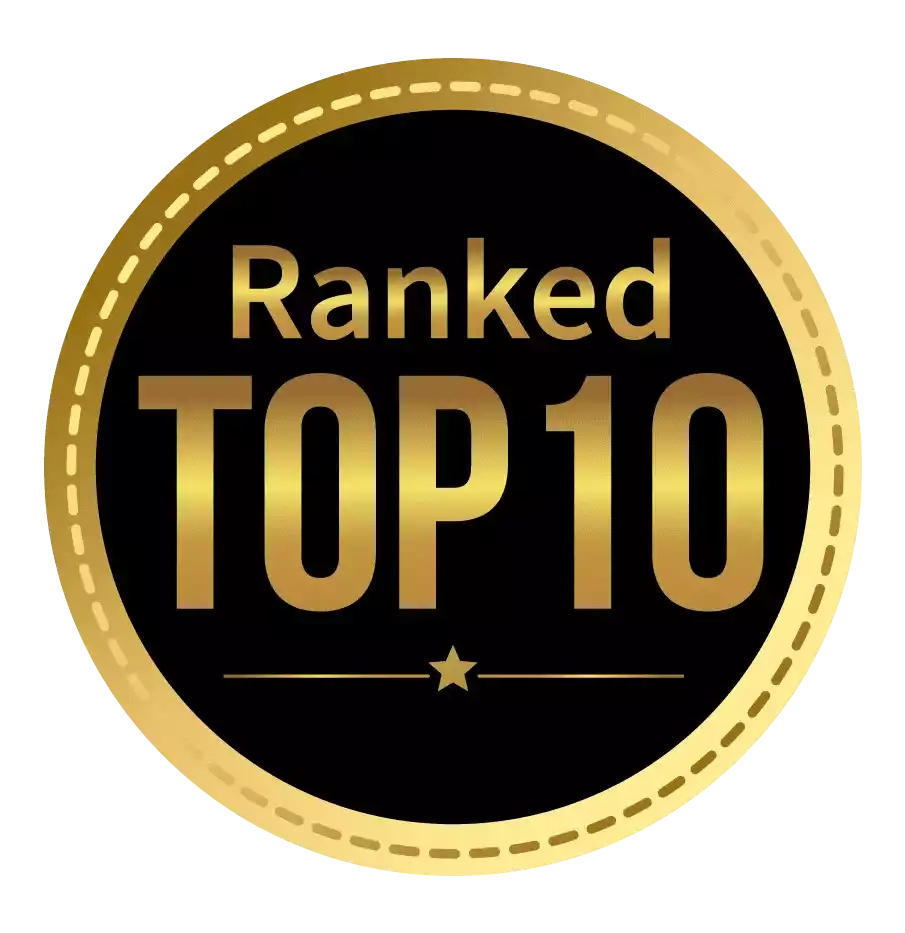 Amongst India's most promising Hotel Management Institute by Higher Education Review 2021
---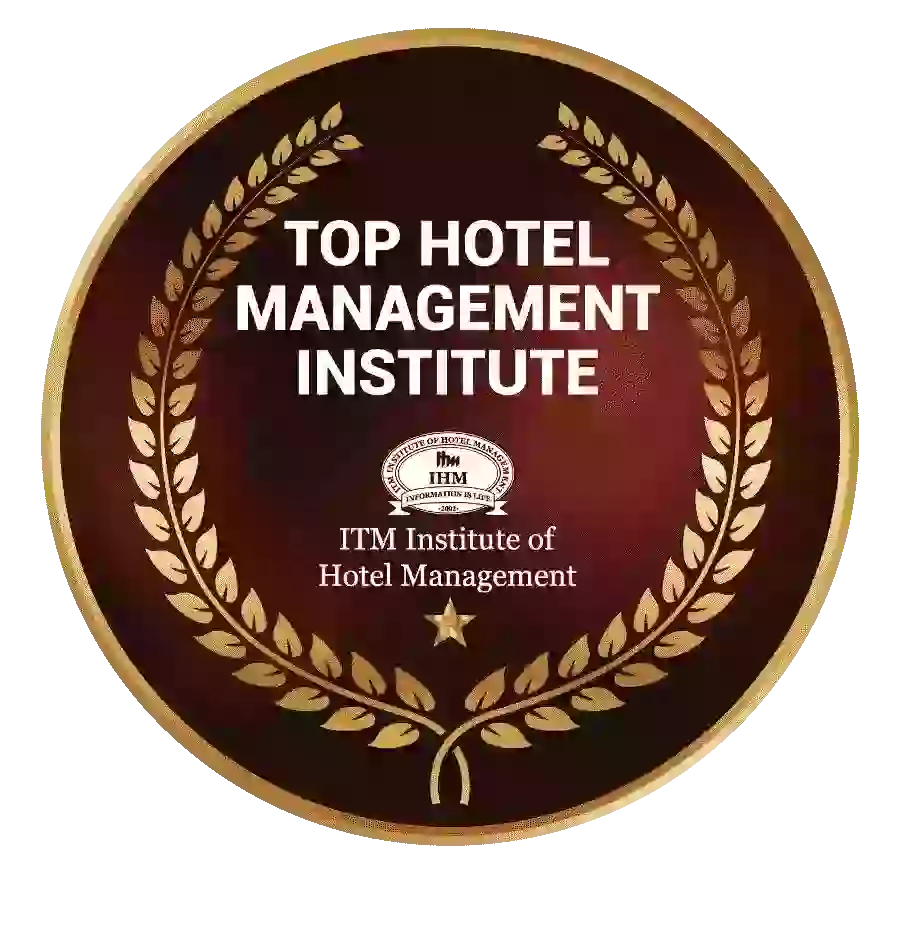 Ranked Top Hotel Management Institute awarded by Times Education Icon 2022
---
Quality Education, Outstanding Administration & Leading Infrastructure by Educational Excellence Awards & Conference 2021
---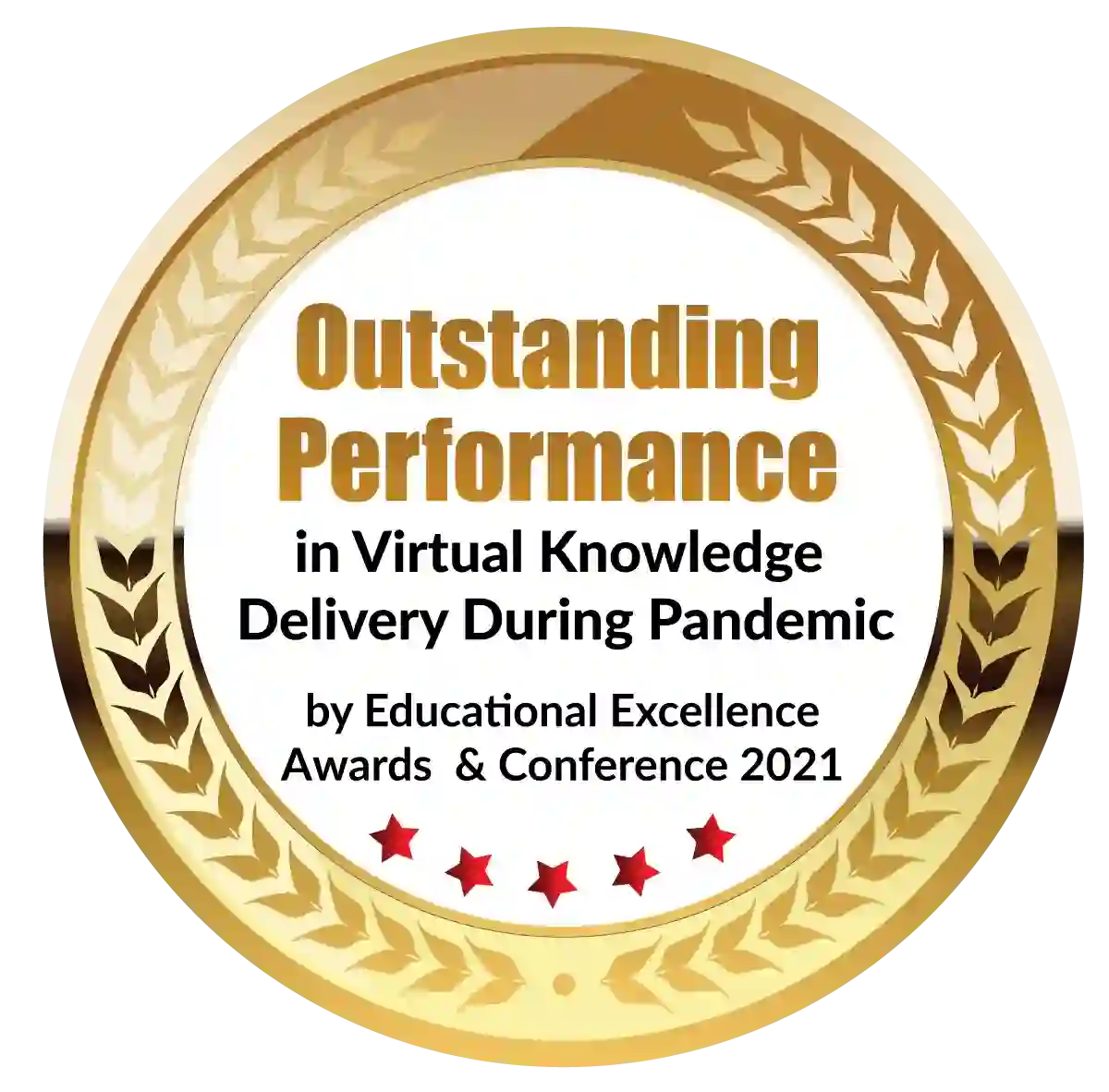 Outstanding Performance in Virtual Knowledge Delivery During Pandemic by Educational Excellence Awards & Conference 2021