Students Trained & Placed
Kitchen Training Facility
International & National Internships only at 5-star Properties
One to One Corporate Mentorship
An Entrepreneurial Culture at the Campus
Dignified with Rankings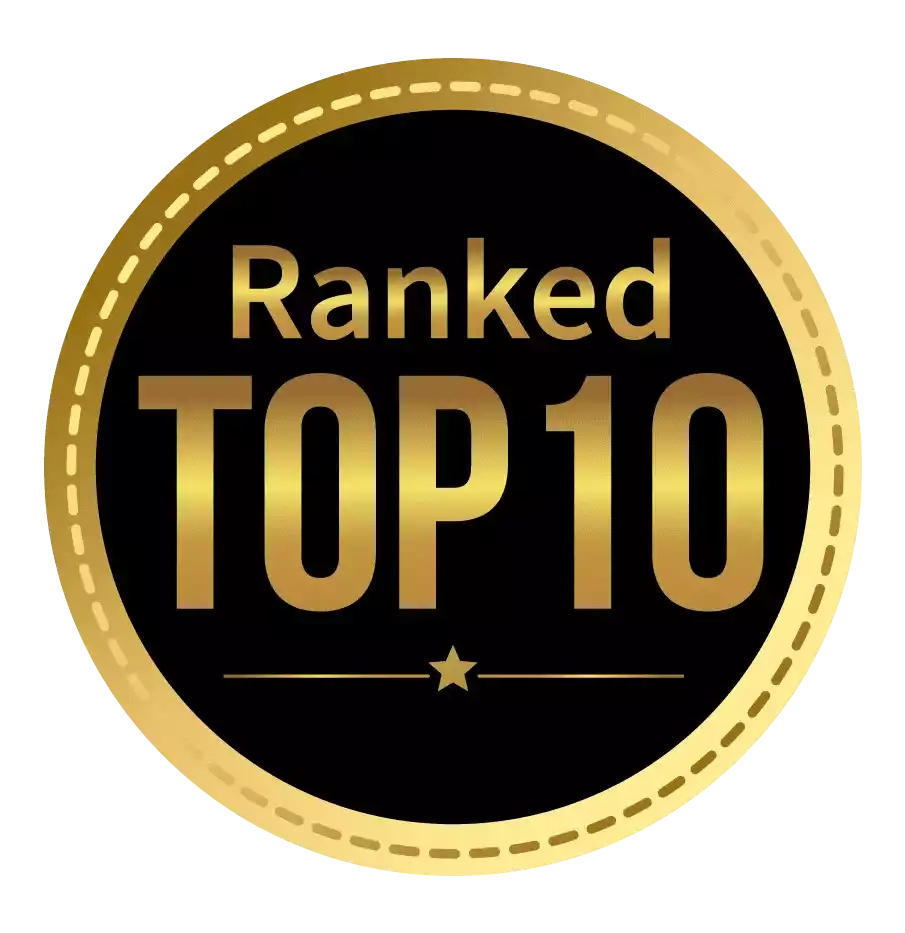 Amongst India's most promising Hotel Management Institute by Higher Education Review 2022
---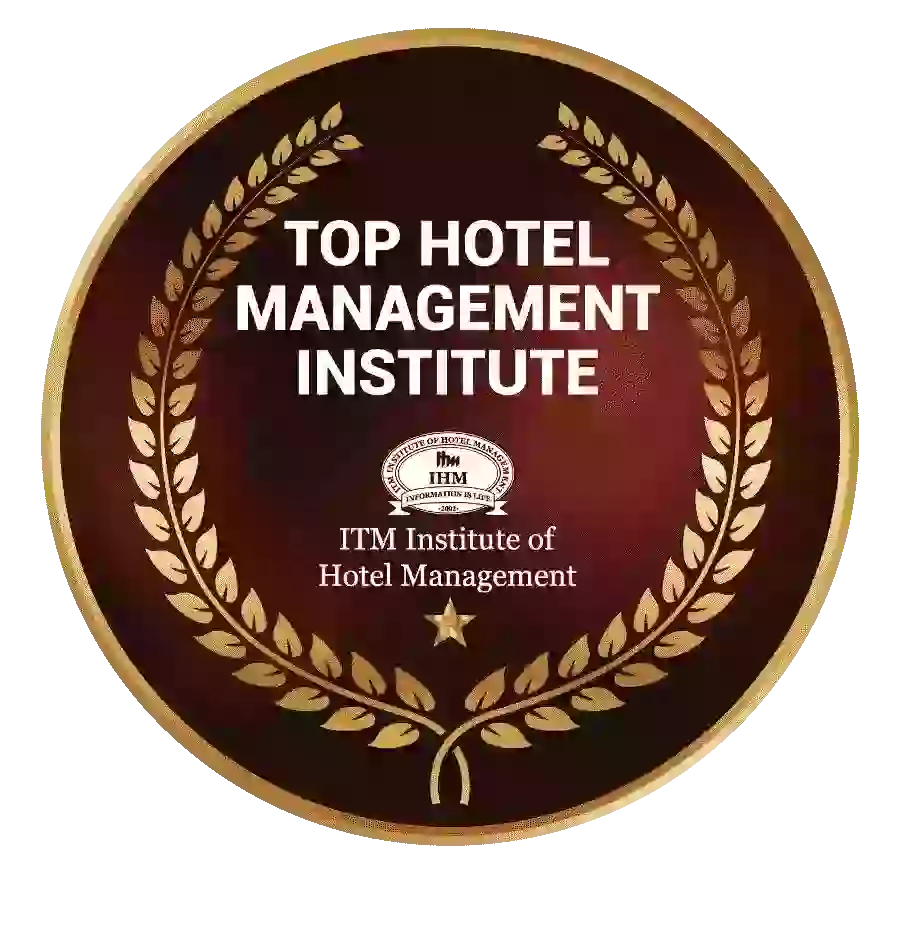 Ranked Top Hotel Management Institute awarded by Times Education Icon 2022
---
Quality Education, Outstanding Administration & Leading Infrastructure by Educational Excellence Awards & Conference 2021
---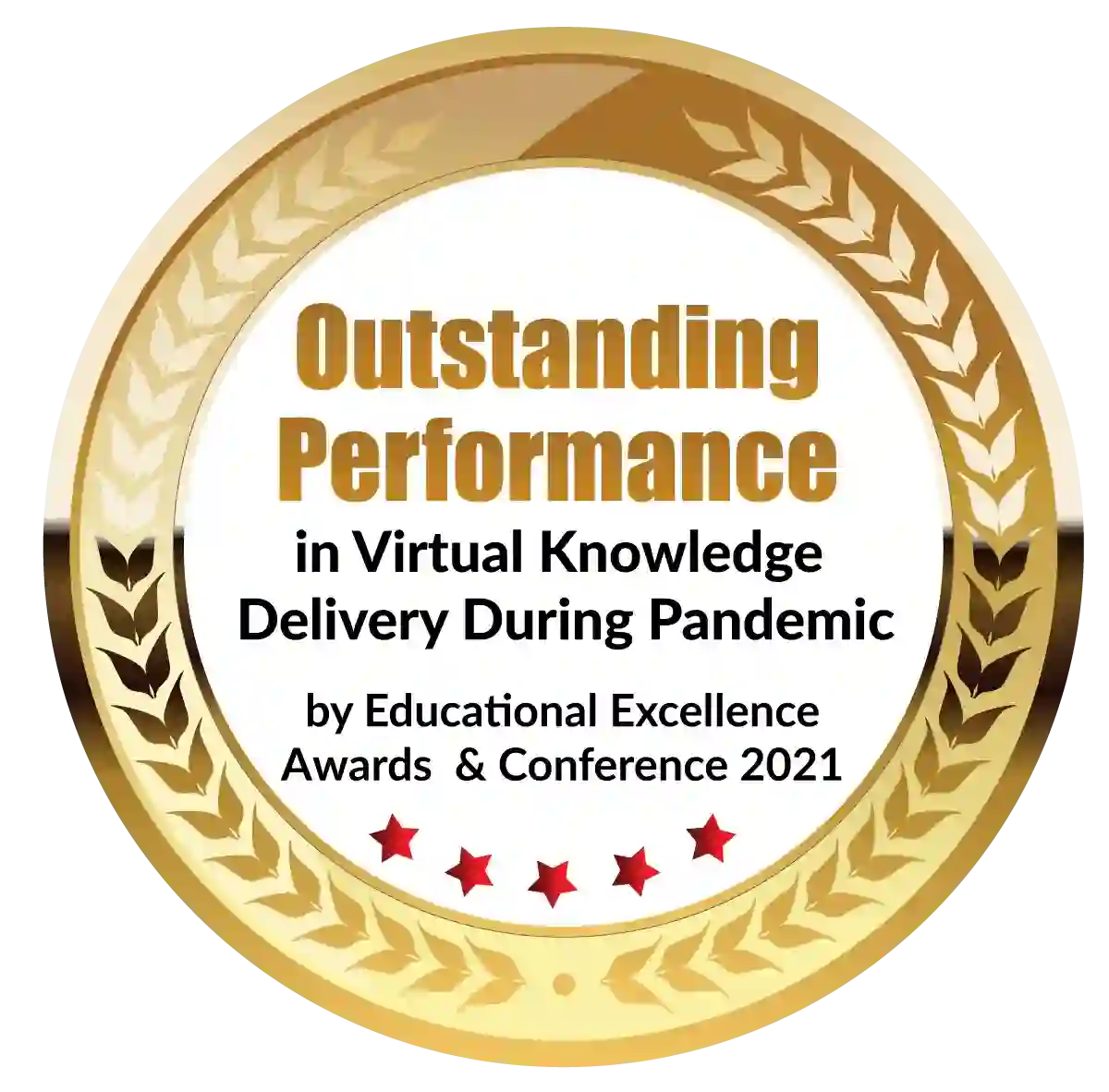 Outstanding Performance in Virtual Knowledge Delivery During Pandemic by Educational Excellence Awards & Conference 2021
FRAMEWORK FOR ACADEMIC PROGRESS
Since its inception, the foundation of higher education has been to explore and promote areas of learning that are innovative and future-oriented. This has resulted in a constant evolution in facilitating students' creative and collaborative learning engagements through curriculum realignment and exploration of virtual tools and open-source courseware, resulting in borderless learning and access to limitless information.
The new curriculum framework has a holistic structure, but it focuses on the student's individual need to discover, experience, explore, and challenge. Core subject studies, core specialization studies, minors/exploratory subjects, signature and life skills learning are all part of the curriculum. 
This graphic design courses facilitates learning and education that strikes a balance between what students want and what they need as future global citizens and leaders. Students should believe in igniting the best version of an individual to better the world through courses designed to equip students with lifelong learning skills, a focus on a wide range of contemporary issues, and a unique social and professional internship experience.
Career Prospects
Graphic designer
Art director
Multimedia artist or animator
Marketing specialist
Creative director
Production artist
Product developer
This graphic design courses emphasizes creatively channeling imagination for impactful messaging using world-class technology, business, and futuristic skills. Aside from professional skills, this course emphasizes exploration and experimentation, with a focus on instilling a culture of constructive criticism.
The graphic design courses develop self-awareness, understanding, and empathy for the environment while immersing students in multiple realities in order to help them grow as adaptable and resilient designers. Students are guided into the world of Design and Design thinking through exploration, innovation, improvisation, and problem-solving. The Animation Course's curriculum is based on theoretical courses that help students understand a subject.
After covering generalist design foundations, the graphic design courses students dive deep into Animation & VFX within the context of Communication Design. The fundamentals of animation and film theories are covered in this course. Students who work as animation designers alternate between digital and analog worlds and mediums on a regular basis.
Why do people work in the animation, multimedia, and graphics industries?
The animation industry is expected to grow to INR 24.4 billion by 2021.
Animation for domestic broadcasting is increasing at a rate of about 30% per year.
The VFX market is expected to reach INR 75.5 billion by 2021.
VFX services are provided by several Indian companies to large international studios.
In the beginning of 2018, India had around 300 animation, 250 game development, and 40 visual effects studios, employing 15,000 people.
According to FICCI, the animation, visual effects, and post-production segment in India will reach INR 127.6 billion by 2021.
Films, marketing presentations, software development, mobile apps, outdoor ads, mobile gaming, and other platforms all require animation or multimedia professionals.
In India, the animation, visual effects, and post-production industry has grown by 20%, and it is expected to grow by another 18% in the next two years. Not only films, but also marketing presentations, software development, mobile apps, user interface, outdoor ads, billboards, mobile gaming, and many other platforms require animation or multimedia teams. This demand is growing on a global scale every day, as there is a critical shortage of skilled and qualified workers.
The entire world is watching India, which is the world's largest and most cost-effective film industry hub, offering skilled and qualified manpower, particularly in Animation, Multimedia, and Graphics.
While working full-time, a multimedia and animation artist or graphic designer can work as a freelancer from home or from any location in the world for any client in another part of the world. Women frequently cannot travel to another city or work in the same city due to personal reasons. Anyone can work from home as an animation or multimedia artist on multimillion-dollar projects.
As an animation artist, anyone can earn a global benchmark salary if they work for a multinational corporation or run their own business serving international clients. Even a game developer or web designer nowadays requires an animation and visual effects team in the same way that a director requires a camera or a cinematographer. In India, there are numerous gaming companies that require animation artists and graphic designers. Many multibillion-dollar Hollywood films outsource their visual effects and animation to India.
Eligibility Criteria
Higher Secondary or equivalent examinations with English as a compulsory subject (CBSE, ISC, A Levels, or any other equivalent Board examination) with a minimum of 50% marks are preferred.
Provisional admission may be granted to students who are scheduled to take their Class XII final exams or are awaiting results based on their Creative Aptitude Test and Personal Interview scores.
Course curriculum
Sem I
Introduction to Design
Design Methodology and Process
Digital Design 1 (InDesign, Illustrator & Photoshop) (PRACTICAL)
Design Project 1 (Typographic Design) (PRACTICAL)
Design fundamentals and visual literacy (SESSIONAL)
Drawing fundamentals for Graphic Representation (SESSIONAL)
Sem II
Visual narratives and sequential structure
Digital Design 2 (InDesign & Flash) (PRACTICAL)
Design Project 2 (Visual communication) (PRACTICAL)
Materials and process for design production
Fundamentals of digital photography (SESSIONAL)
Advanced drawing for Structural Representation (SESSIONAL)
Sem III
Web technology and interactivity
Digital Design 3 (Dreamweaver & Flash) (PRACTICAL)
Design Project 3 (Web design) (PRACTICAL)
Animation fundamentals and the science of motion
Fundamentals of digital filmmaking (SESSIONAL)
2D Animation Film Making (SESSIONAL)
Sem IV
Animation production process
Script Writing
Digital Design 4 (After Effects, premier, audition) (PRACTICAL)
Design Project 4 (Infographics and Motion graphics design) (PRACTICAL)
Storytelling and representing animatic (SESSIONAL)
Portfolio creation and presentation (SESSIONAL)
Sem V
Advertising and Branding design
Digital Design Sp (After effects, Maya/Photoshop and Flash) (PRACTICAL)
Sp Project A and B (PRACTICAL)
Internship (SESSIONAL)
Sem VI
Graphics Design/Animation Design
Demo-real & Portfolio (PRACTICAL)
Final Project (PRACTICAL)
Research project (SESSIONAL)
Multimedia refers to a wide range of specialized work in the creative industries, including animation, visual effects, web and graphic design, gaming, print and outdoor media, and so on.
The animation industry is one of the most rapidly expanding industries on the planet. By 2022, the global 3D animation market will be worth more than $21 billion.
Animation professionals create content for television, feature films, television ads and commercials, websites, and computer and video games.
Highlights of this course
Institutes maintains high standards of vocational training and skill development by implementing the following strategies:
Several course options are available:
Graphic design bachelor degree Students and working people can choose from a wide range of career and short-term courses. Institutes provide training at times that are convenient for you. These classes will help you prepare for careers in film, advertising, television, print, and outdoor media.
Faculty of high caliber:
Faculty who have been trained and certified in the animation industry teach the most up-to-date techniques using cutting-edge software. the students produce award-winning animation films as a result of this training.
Projects:
The graphic design bachelor degree teachers are committed to providing the highest possible non-formal academic training. If you don't get to work on projects outside of the classroom, your education will be incomplete. Institutes provides this option through a variety of projects throughout your course.
Infrastructure is up to date:
Most Animation Studios have well-equipped animation labs and classrooms with cutting-edge computers and technology used in the industry. Students also have access to a large reference library, which they can use to expand their knowledge and skills. Teaching takes place in a highly interactive and visually stimulating environment. The infrastructure is comparable to that of the global multimedia industry.
Your instructors have received training as well:
To ensure high standards of teaching in the classroom, the Academy offers faculty training programs. All institute instructors receive training from industry professionals who assist them in honing their creative and technical abilities.
Competitors for skill development:
Most institutes hold competitive events from time to time. Students' skill sets are developed through these competitions. Students have the opportunity to show off their skills and network with industry professionals at these events. As a result, they compete in national and international competitions and win prizes and awards. This also aids our students in developing a creative portfolio and demo reel that they can show to employers when applying for jobs.
We hope that this blog has provided you with the right kind of knowledge and information that you wish to seek before pursuing a career in the graphics design field of work.
It is always recommended that a student does their research prior to being enrolled in a career in animation and graphics that involve the best of career possibilities. Students can go to various institutes websites that give them the right kind of knowledge regarding the fee structure and the graphic design and vfx course curriculum. 
A career in the field of graphic design and vfx course entails a lot of possibilities that students will be able to pursue and develop their careers in the best of ways.
Dignified with Rankings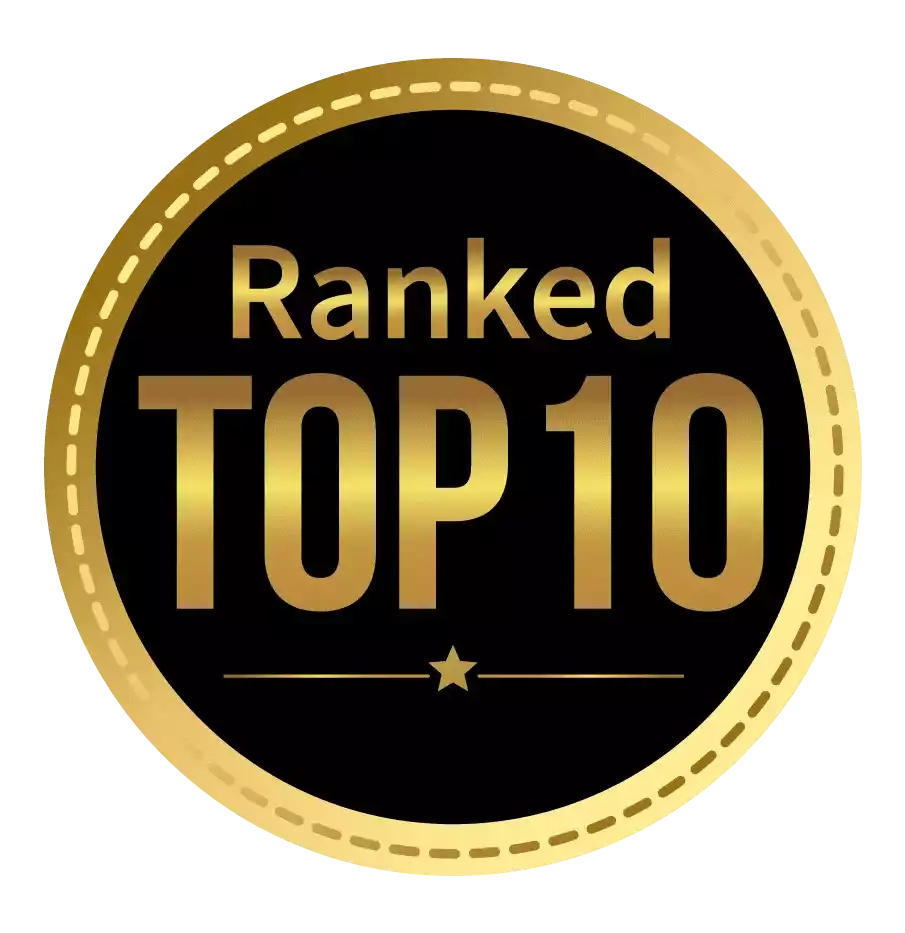 Amongst India's most promising Hotel Management Institute by Higher Education Review 2021
---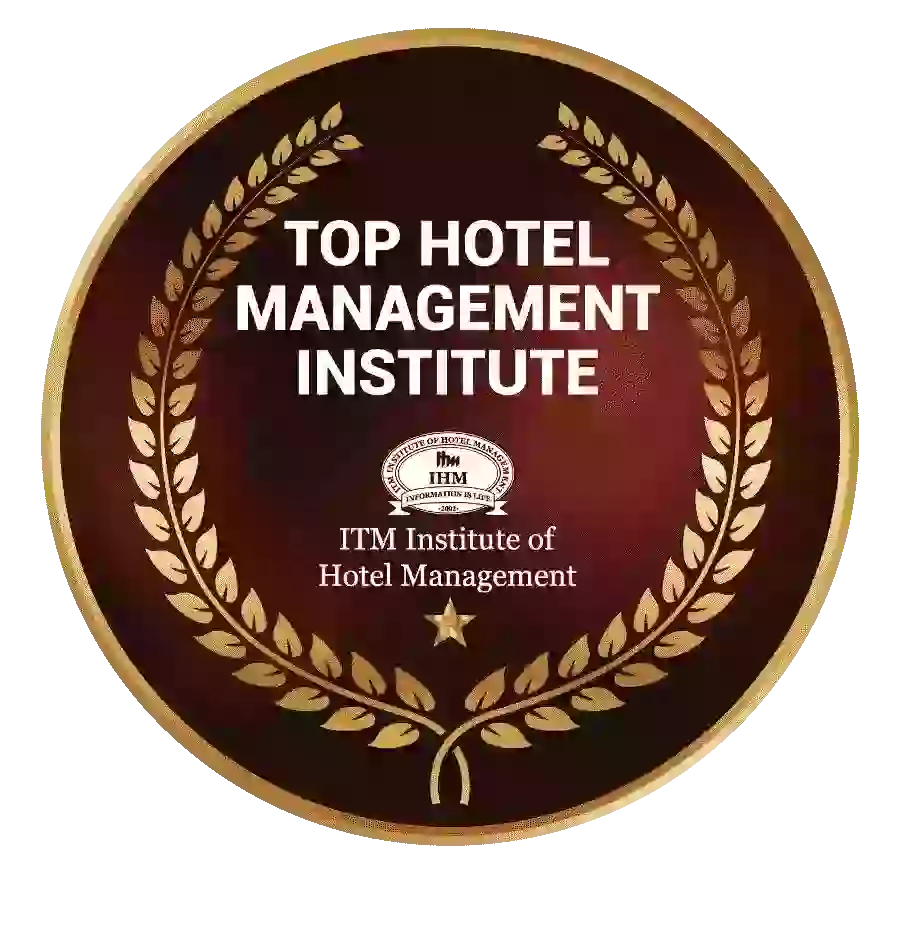 Ranked Top Hotel Management Institute awarded by Times Education Icon 2022
---
Quality Education, Outstanding Administration & Leading Infrastructure by Educational Excellence Awards & Conference 2021
---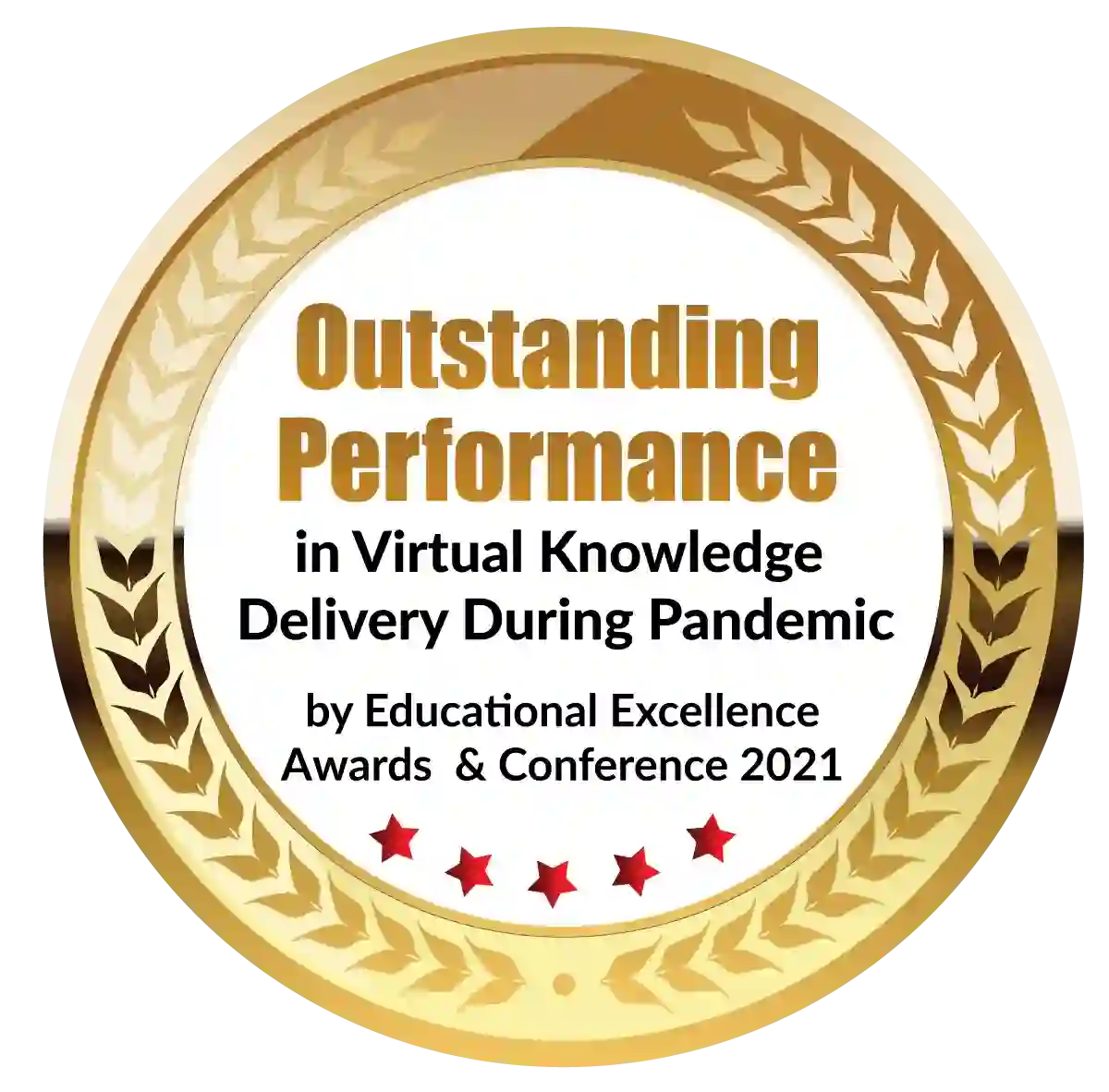 Outstanding Performance in Virtual Knowledge Delivery During Pandemic by Educational Excellence Awards & Conference 2021